As travel needs change, Hilton Grand Vacations timeshare offerings have changed, too. With more flexibility and more locations than ever before, it's easy to see why owners love their timeshare. Here are the main reasons HGVC owners love their vacation properties. You just might fall in love too!
Hilton Grand Vacations Timeshare Benefits for Owners
The main reason why owners love their Hilton Grand Vacations timeshare is undoubtedly the benefits. From flexible booking options to Hilton Honors points conversions, you can experience more.
HGVC Points Offer Flexible Vacations
With its simple points program, Hilton Grand Vacation Club allows members the opportunity to stay at different resorts each year. If you thought you knew timeshare, we ask you to reconsider.
No longer are families staying at the same resorts each year. Now they have the option to book timeshare vacations at different resorts within a brand. Hilton timeshare owners receive an annual allotment of points that can be used to book their timeshare vacation. Take a look at some current Hilton timeshare resale listings to see what the hype is all about.
RCI Vacation Exchange
In addition, owners can pair their Hilton timeshare ownership with an RCI membership. RCI is an external exchange program that offers timeshare owners the option to travel outside of their brand and network to other destinations with other vacation clubs. Additionally, RCI members can use their membership for even more RCI exclusive benefits.
Read Next: RCI Fees 2020 You Should Know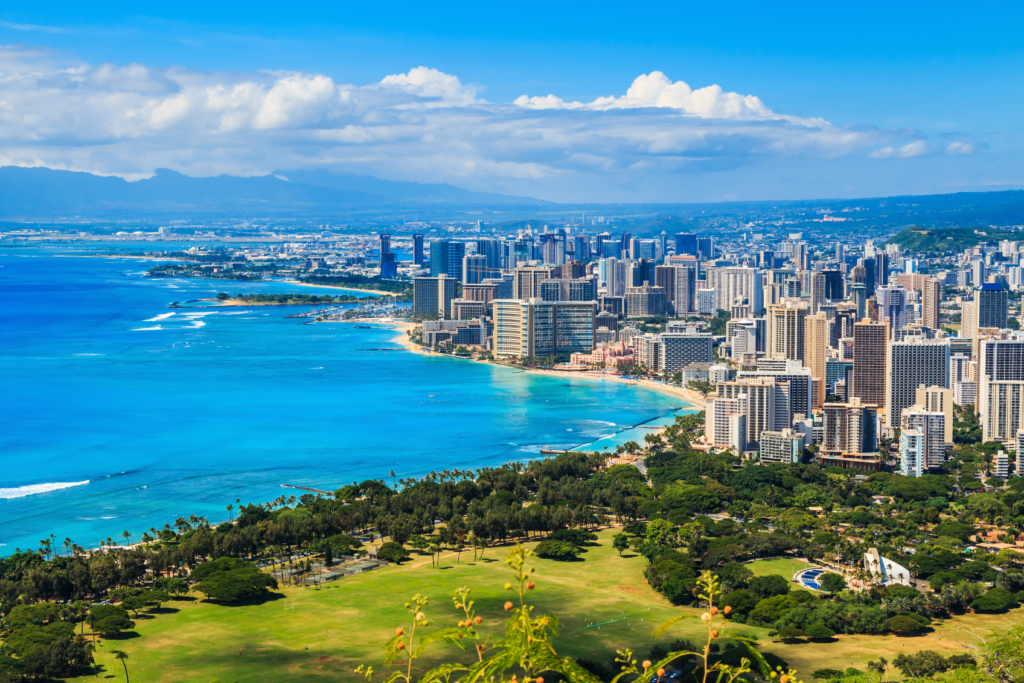 Hilton Honors
Did you know all HGVC members are auto-enrolled in the brands Hilton Honors program? Undoubtedly, this extends their vacation options even further. Not to mention, with the HHonors membership, owners can stay at hotels, book flights and receive extra vacations throughout the year. Adding the honors program to your timeshare ownership and RCI membership opens, quite literally, a world of possibilities!
Guest Reservations
Hilton Grand Vacations timeshare owners have the benefit of bringing their loved ones along for trips. With the added rooms and beds in each suite, it makes traveling easier. With Hilton Grand Vacations, you can make reservations for your guests for no extra charge.
Luxury Timeshare Accommodations
If you buy a timeshare or simply visit one, you can enjoy the larger accommodations, including in-suite laundry, kitchens, and balconies, unlike any hotel you've ever visited. Most resorts offer fitness facilities, spas, pools and saunas, as well as restaurants, shopping and dining on-site and close-by. Accommodations and amenities vary by resort, so make sure you check out how to choose your home resort, so you can decide what's best for your family. One of the best things about timeshares is that they are considered a home away from home for most owners. No sacrifices for comfort are necessary.
Hilton Grand Vacations Timeshare Locations
As you can probably guess by now, Hilton Grand Vacations timeshares are located in some of the best vacation spots around the world. If you love a mountain view, beachfront condo, city-centered studio or all three, Hilton Grand Vacations Club has many options for you.
Of course, being part of a major hospitality brand has its perks! Hilton allows its members to stay at affiliated timeshare resorts in beautiful destinations — international destinations included. Consider staying abroad in Scotland, Mexico or Canada with Hilton Grand Vacations affiliated timeshare resorts. We bet you're starting to think that a Hilton timeshare is really worth it! Take a look at some of the owner-favorite Hilton locations.
Read Next: Why Do People Buy Timeshares?
Elara Hilton
One of the most beautiful and well-placed resorts in the brand is undoubtedly the Elara Hilton in Las Vegas. This timeshare resort is part of the club and offers guests gorgeous views of the strip, as well as luxury accommodations in each suite. Not to mention, this resort has access to the Planet Hollywood Resort and Casino, offering owners even more fun on vacation.
Don't Miss These Elara Hilton Timeshare Resale Listings
Trump International Hotel Las Vegas
Seemingly glittering gold above the strip with over 1,000 rooms to choose from, including 50 penthouses, the Trump International Hotel in Vegas offers incredible luxury. With an 11,000 square-foot spa for guests, relaxing will be guaranteed after a night out on the town.
Best of Trump International Timeshare Resale Listings
Hilton Hawaiian Village
Undoubtedly, Hawaii is a must-see travel destination. Hilton's Hawaiin Village creates a tropical and relaxing atmosphere for Hilton owners. This Gold Crown resort is located in Honolulu, which is known for stunning beaches, delicious food and great hospitality. Once you've stayed at the Lagoon Tower with Hilton's Hawaiian Village, you can use your HGVC points to stay somewhere new next year.
Check Out Hilton Hawaiian Village Timeshare Listings
Hilton Timeshare Resale
Now that you know why Hilton owners love their Hilton Grand Vacations timeshare, it may be time to consider getting your own. Hilton timeshare resale offers prospective owners great options. Not to mention, affordable options. Get started by browsing Fidelity Real Estate's listings.
Once you find one you love, make an on-page offer! One of our Licensed Real Estate Agents will reach out to you to help you through the entire buying process. If you have any burning questions about buying a timeshare resale, leave us a comment, send an email, or read our blogs, just for you: How To Buy A Timeshare With Fidelity Resales and Should I Buy Timeshare Resale?