For over 35 years, Vistana Signature Experiences has delivered its owners with unforgettable vacations. Vistana Beach Club is one of the fabulous resorts within the Vistana brand. This Vistana timeshare resort is set amongst the beautiful beaches of Jensen Beach. If the location piques your interest, the accommodations and amenities will only sell your more! Let's take a look at everything you need to know about this resort!
Vistana Beach Club Amenities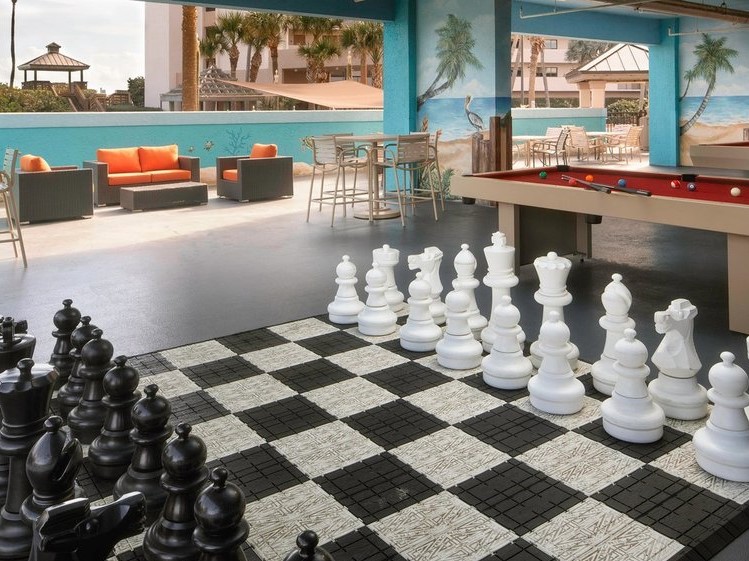 Vistana's Beach Club timeshare boasts so many amenities you won't ever want to leave. Just steps from your room is direct beach access. Whether you lay out, jump in the waves, or play in the sand the beach alone makes for some fun in the sun.
Need a break from the sand and ocean water? Head to the pool. Taking a dip in the resort pool is a relaxing change of pace. Enjoy a few hours of cooling off in the refreshing water. The pool is also climate-controlled, so it's great all year round. The kid's pool is ideal for families traveling with kids. Your kids can splash while you relax. In addition, there is nothing better than enjoying the Whirlpool Spa in the evenings.
Want to show off your best tennis serve? Pick up tennis equipment from the activities center, then head to the tennis courts. The tennis courts do have an outdoor light, so if you want to escape the heat, night tennis might be a fun option.
Not to mention, there is a billiard room with a ping pong table, a pool table as well as an oversized chess set, and many other games sure to add some friendly competition to your trip.
After your exciting day, you might have worked up an appetite. Make vacation memories while grilling yummy hot dogs and juicy burgers with your family and friends at the on-site barbecue grills.
Vistana Beach Club Activities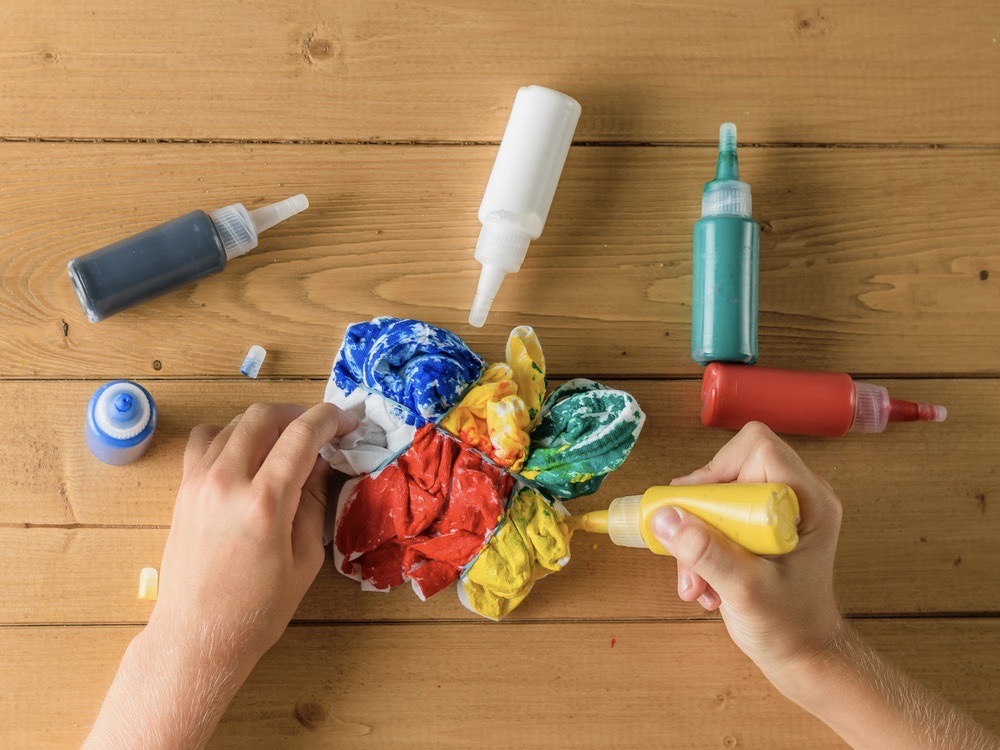 At the Vistana Beach Club, visitors can enjoy not only its on-site amenities but also an array of activities. During the week, there are many arts and crafts activities available to let your creativity flow. You can paint your own canvas or wine glass with the guidance of an art professional at Art @ Night. You can also create your own beach bag or hat, tie-dye t-shirts, take towel origami classes, and create a furry friend in a bear factory.
If you are in the mood to be more adventurous at the beach there are endless ways to do so. At the gift shop, you can rent snorkels and kayaks. A paddle boarding and kayaking excursion on the Indian River Lagoon can also be arranged. For those looking for a more relaxing experience, there are plenty of beach chairs to choose from, perfect for admiring the beauty of Florida beaches.
Each week, guests are invited to be pampered by a Mary Kay consultant. You'll leave refreshed and ready for more sun-soaked fun. If you want to take advantage of this special beauty treatment, be sure to check the Activities Calendar when you arrive.
Take a break from the heat and enjoy a tasty treat. Guests can make and indulge in traditional Root Beer and Coke Floats on-site.
A friendly and inviting Wine and Cheese Party is hosted by your resort each week. While you get to know your neighbors, enjoy complimentary wine, cheese, and crackers. This event is a fun way to socialize.
Vistana Beach Club Accommodations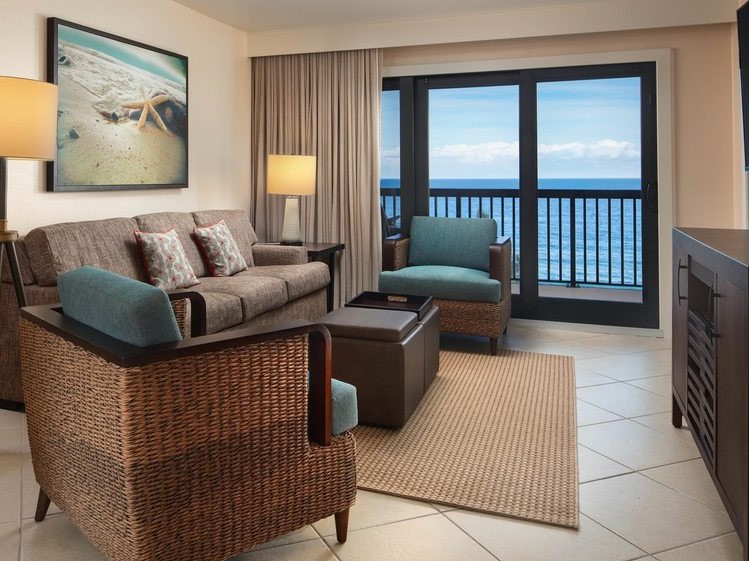 After a day of partaking in activities and enjoying the amenities, your villa awaits. The two-bedroom villa at Vistana Beach Club can accommodate up to six adults in 1,100 square feet of living space. You'll appreciate the extra room as well as the conveniences and comfort it offers, whether you're traveling with your family or just you and your partner.
The villa boasts a main bedroom with a king-size bed. The second bedroom has two twins bed. For additional guests, there is a living area with a sofa bed.
In addition, each villa has a fully equipped kitchen as well as a dining area. The kitchen comes with every appliance you could need to prepare a meal including an oven, microwave oven, full-sized refrigerator with icemaker, dishwasher, coffee maker, toaster, blender, and dinnerware.
The open-air balcony provides a great place to enjoy the ocean breeze, your morning coffee, and the sunset. All of these features will help you to cherish every moment of your stay on Florida's southeast coast.
Trade to Stay with RCI or Interval International
Do you own a timeshare that is affiliated with RCI or Interval International, if so you can trade your timeshare to stay at Vistana Beach Club.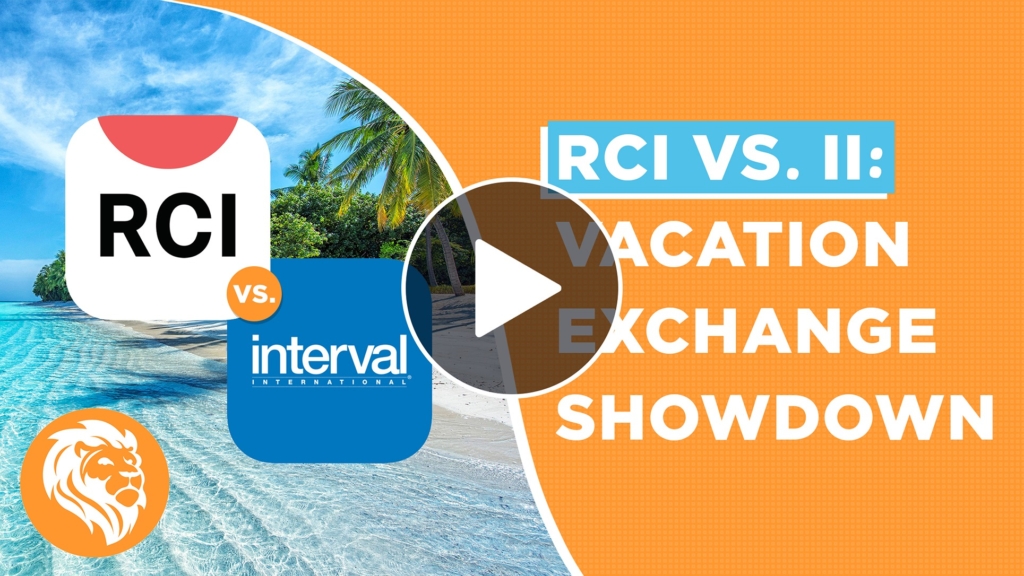 RCI and Interval International are the two largest vacation exchange networks in the world. Usually, a resort is affiliated with one or the other, but Vistana Beach Club is affiliated with both. Wondering what the differences are between RCI and Interval International? Check out our YouTube video!
Buy a Timeshare
Now that you have learned all about Vistana Beach Club, you might be interested in buying a timeshare. We have timeshares for sale at the best vacation clubs like Marriott Vacation Club, Club Wyndham, Disney Vacation Club, and more. Start by browsing our marketplace. Then, simply make an offer on the timeshare that best fits your needs. If you have any questions or need assistance give us a call today at 1 (800) 410-8326. We'd love to help you however we can!
Sell Your Vistana Beach Club Timeshare
Sometimes life circumstances change and owning a timeshare might not be the best option for you and your family. If you need to sell your Vistana Beach Club timeshare, let us help you. Here is an overview of how to sell timeshare without upfront fees:
Contact Fidelity: Once you contact us, one of our licensed real estate agents will reach out and gather more information as well as answer any questions you might have.
Create a Listing: We will help you set your price and create a listing for your Vistana Beach Club timeshare. Ultimately, the listing price is up to you, but we can provide you with tips and guidance.
Navigate the Right of First Refusal: ROFR is written into every timeshare contract. This gives the resort or developer the right to review the terms of the sale and step in as the buyer if they choose to do so.
Title Transfer and Disbursing Funds: Once ROFR is waived by the resort, then we will direct you to a title company that will transfer the title out of your name. After the title is transferred double check with your resort that it has gone through. Then, you have sold your timeshare and will get paid.
Start by filling out the form below. Then, we will reach out to give your more information about selling your timeshare with us.