The laid-back atmosphere, sandy beaches, 559.6 miles of pristine coastline, and lobster rolls make Cape Cod a popular vacation destination. West Yarmouth, MA, is located in the Mid-Cape area of Cape Cod and is the perfect spot for a relaxing vacation with family and friends. Make Cape Cod your home away from home with the Cove at Yarmouth resort, located in West Yarmouth. This timeshare is the largest in the area and offers year-round adventures.
The Cove at Yarmouth Accommodations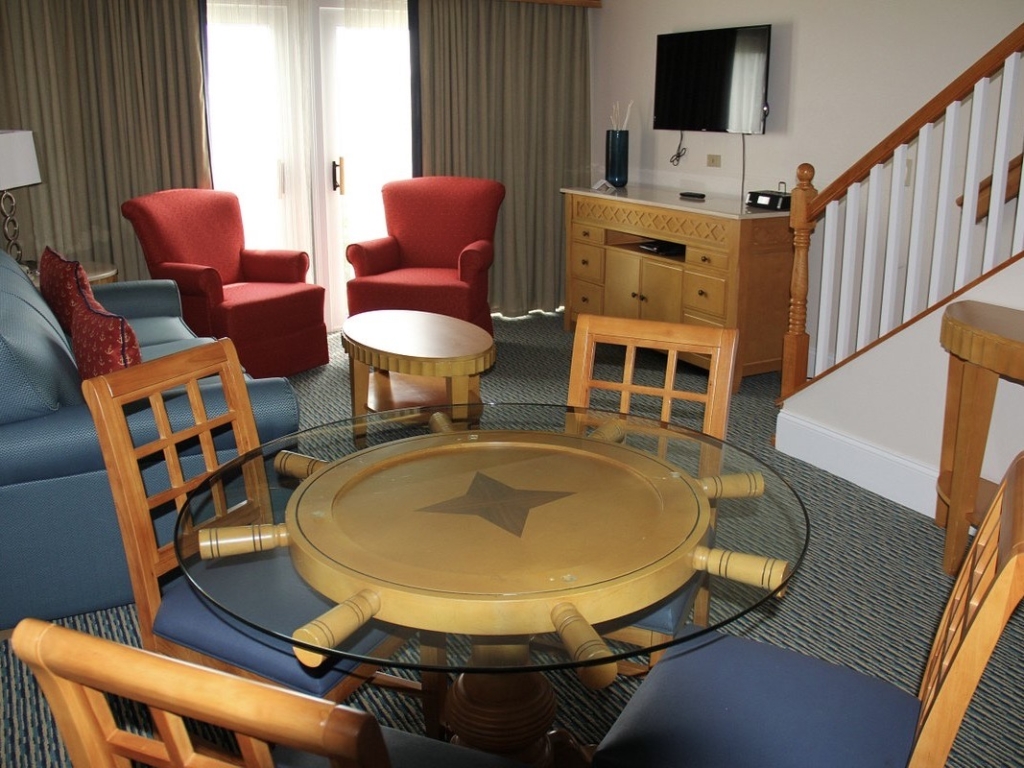 Where you are staying is one of the most important things to consider when looking for the best timeshare to buy. You won't be disappointed when it comes to accommodations at the Cove at Yarmouth. There are two different accommodation styles: one-bedroom suites and one-bedroom townhouses.
They both sleep up to four guests. The one-bedroom suite is 560 sq. ft., and the one-bedroom townhouse is 500 sq. ft. Each unit features one queen bed in the bedroom and a queen sleeper sofa in the living room. There are two full bathrooms, one with a shower and one with a bathtub.
In addition, each unit offers plenty of space for both comfort and convenience. The living area includes a dining table, a kitchenette, as well as a couch. The unit also has a small patio with seating, perfect for relaxing or entertaining.
Room Features
Below is a full outline of everything you can expect in your Cove at Yarmouth timeshare unit.
Air-conditioned
Bathtub
Bar Fridge
Coffee Maker
DVD Player
Free WIFI
Hairdryer
iHome Radios
Iron/Ironing board
Keurig
LED TVs
Linens
Microwave
Patio
Shower
Telephone
Toaster
Towels
The Cove at Yarmouth Amenities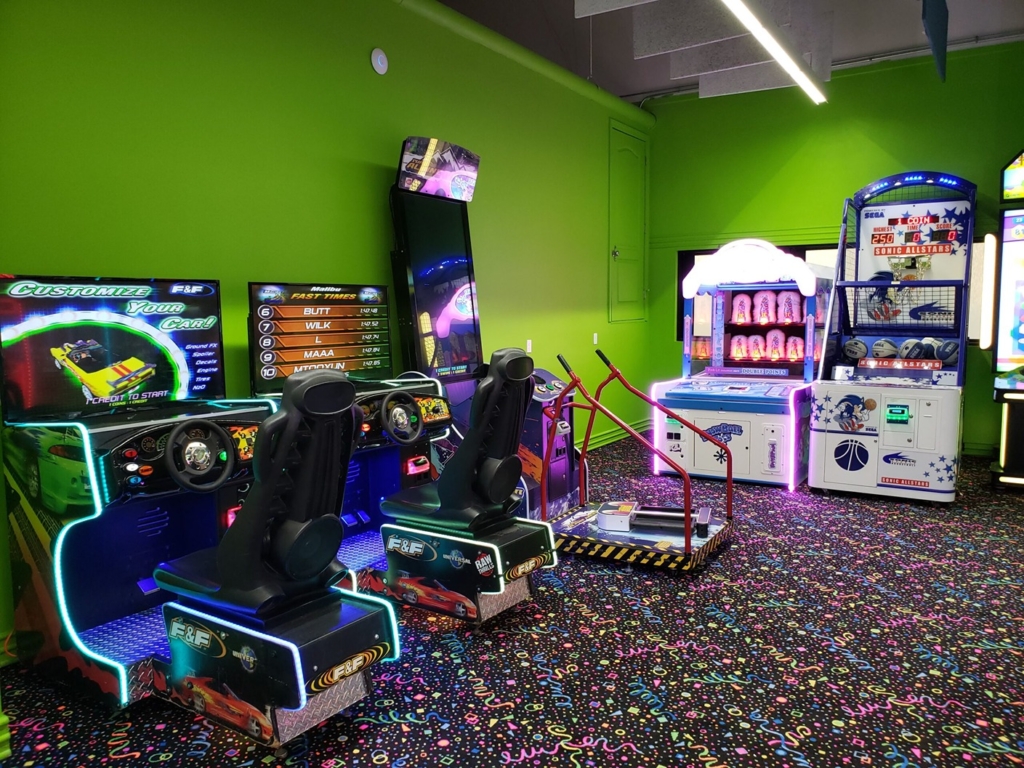 Although, there is so much to explore in Cape Cod and in West Yarmouth. On-site, you have so many amenities right at your fingertips.
There is an outdoor pool and an indoor pool! So, whether you are traveling during July, the warmest month in Cape Cod, or January, the coldest month in Cape Cod, make sure to pack a swimsuit.
The recreation center is where the most amenities are at. In the recreation center, you can find a handful of indoor sports courts, including tennis, racquetball, basketball, and pickleball courts. There may be a small fee for certain activities and equipment rentals.
In addition, the resort offers a wide range of games for guests, including ping pong, air hockey, and billiard tables. To further enhance the guest experience, the resort has an arcade complete with a prize hub. Here guests can enjoy a fun and competitive atmosphere while playing a range of different games and win exciting prizes!
The Cove at Yarmouth offers massages by appointment, soda and snack machines, a gift shop with souvenirs and toiletries, an arts and crafts space, a lounge area with TVs, as well as books, board games, and puzzles for guest use.
Resort Activities
In addition to amenities, there is also plenty of resort activities. These activities are awesome because no matter your interest; there is something for everyone. Owners find these activities to be a huge pro because each year when you visit, there is always something new and fun to try out.
When you arrive at the Cove at Yarmouth, make sure to check out the weekly activity schedule by the lobby elevator to find out what's happening. Many activities are offered free of charge, but some cost money.
Below are a few examples of activities you might see on your visit:
A variety of arts & crafts for adults & kids, including ceramic painting and designing t-shirts.
Activities in the pool include water volleyball, adult lap swimming, and water aerobics.
A variety of games, contests, and tournaments are hosted.
There are events and activities related to the outdoors and the seasons.
There is bingo for adults and children.
You can attend guided fitness walks through the surrounding areas during the warmer months.
The Loft Restaurant and Bar & The Loft Shack at The Cove at Yarmouth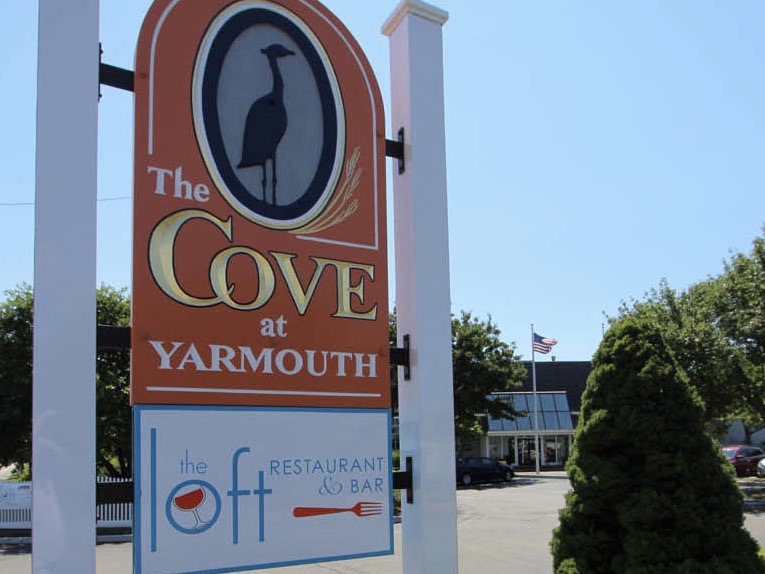 There are two restaurants at The Cove at Yarmouth: The Loft Restaurant and Bar and The Loft Shack. They are open for breakfast, lunch, and dinner. Not to mention, there is seasonal outdoor poolside service.
If you want fresh seafood, you will love the menu. Seafood items include pan seared salmon, broiled scallops, baked cod, shrimp tacos, federal hill style calamari, and more. Do you love fried shrimp? If so, then you have to get an order of the "best-fried shrimp on Cape" and see for yourself why everyone raves about it.
For those of you who don't like seafood, don't worry. There are fabulous Italian classics, specialty pizzas, salad burgers, and quesadillas for you to indulge in. In addition, there are plenty of gluten-free and vegetarian options if you have any dietary restrictions.
Then, finish your meal off with ice cream, cannoli, molten lava cake, or chocolate mousse. Not to mention, there is a variety of handcrafted cocktails, martinis, draft beer, loft bottled beers, wine, hard seltzers, & more.
Entertainment Schedule
Having these restaurants on-site at the Cove at Yarmouth is a major pro because of the entertainment! Below is a look at the schedule:
The Loft Restaurant and Bar
Jim Plunkett has been performing in the Cape Cod area for decades. Every Saturday during happy hour from 3:00 to 6:30 p.m. Guests can hear him live in action at the Loft Restaurant and Bar.
In addition, every Friday and Saturday, bands perform from 8:30 to 11:30 p.m.
The Loft Shack
There is entertainment every night at the Loft Shack from 5:30 to 8:30 p.m. Schedule includes:
Monday: The McMurphy's
Tuesday: Tony Bailey And Steve
Wednesday: Alternating
Thursday: Hot Mess
Friday: Liz Solomon
Saturday: Joe Merrick
Sunday: Psychedelic Sunday's with The Grab Brothers
Buy a Timeshare at The Cove at Yarmouth
The Cove at Yarmouth has so much to offer, making it a perfect home base for your yearly trip to Cape Cod. Not to mention, with a timeshare ownership at the Cove at Yarmouth, you can join Interval International or RCI and trade to stay at resorts worldwide.
If you are interested in buying a timeshare here, you might also be interested in buying a timeshare resale. Resales are a great way to save money on your international purchase. Click the button below to browse our listings, or give us a call today at 1 (800) 410-8326.
Do you want to sell your timeshare? Fill out the form below for a free one-on-one consultation at no obligation to you.