It's almost time to celebrate your loved ones: Valentine's Day is fast approaching. February 14th is the perfect time to plan a romantic getaway at one of the best timeshare resorts around. Take a peek at the best resorts for Valentine's Day that you can enjoy with your loved one.
Timeshare Resorts for Couples
Below we have selected some great timeshare resort destinations for couples. These resorts specialize in exciting experiences that you'll remember long after you check out. They make up some of the best resorts for a Valentine's Day vacation!
Valentine's Day Gifts
Undoubtedly, one of the best Valentine's Day gifts you can give or receive is a getaway. Depending on where you live year-round, a trip to somewhere tropical can be a great mood booster in the winter months. And, if you do love the snow, there are timeshares for a wintery romantic getaway, too.
Elara Las Vegas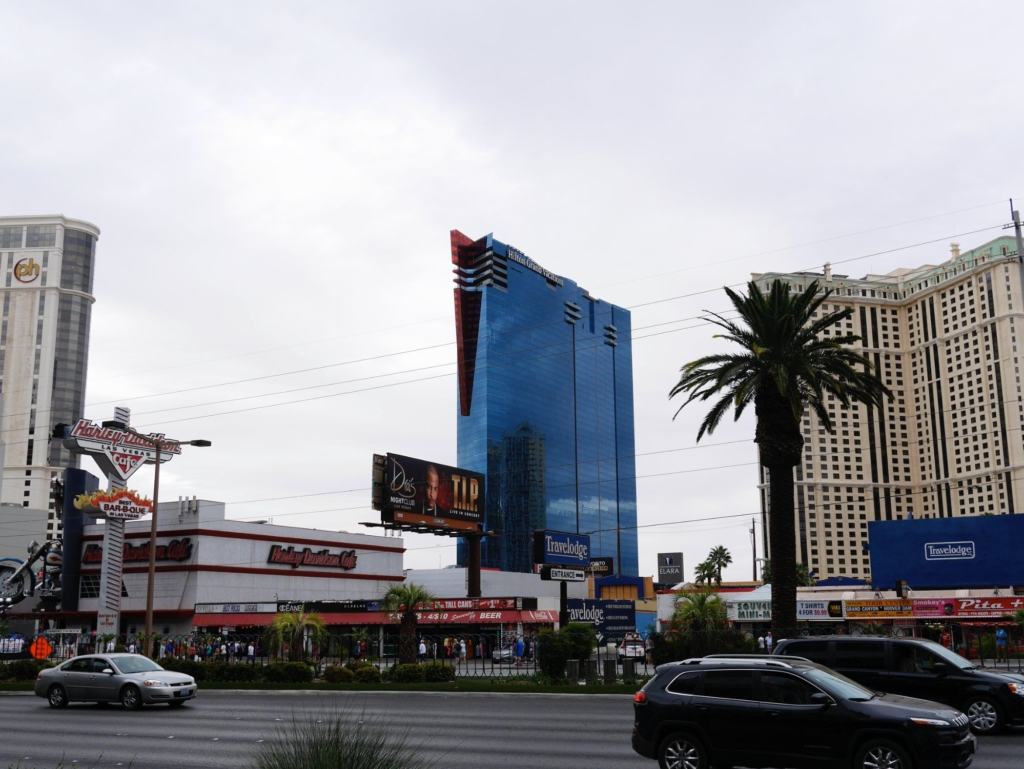 The Elara Las Vegas is a beautiful timeshare resort owned by Hilton Grand Vacations. For an unforgettable Valentine's Day as well as a luxurious vacation, make this your go-to trip. Giving the gift of a sweet vacation makes all the difference. Standing high above the Center Strip, Elara by Hilton has a casino, swimming pool, sandy beach and restaurant on sight. Not to mention, each room supplies you with a washer and dryer as well as a kitchen for some home-cooked meal prepping. With all of these great amenities and exciting locations, it's an ideal resort for Valentine's Day.
Things to do in Las Vegas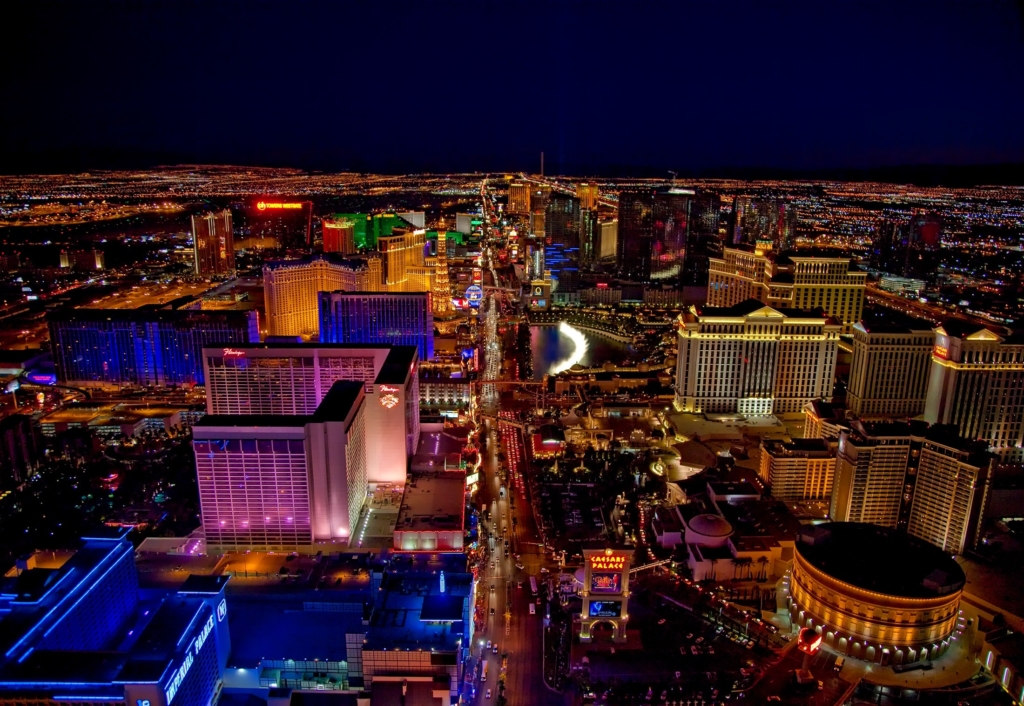 If you weren't considering Vegas to be romantic before, allow us to change your mind. Las Vegas offers a slew of fun activities for you and your person. A few awesome activities include Vegas Balloon Rides (yes, hot air balloon rides), helicopter rides with Vegas Nights above the strip for romantic glances at the lights below, and different comedy and music live shows to suit every taste. The incredible date night opportunities paired with the luxury of the Elara Las Vegas will make your Valentine's Day vacation special.
Copper Creek Villas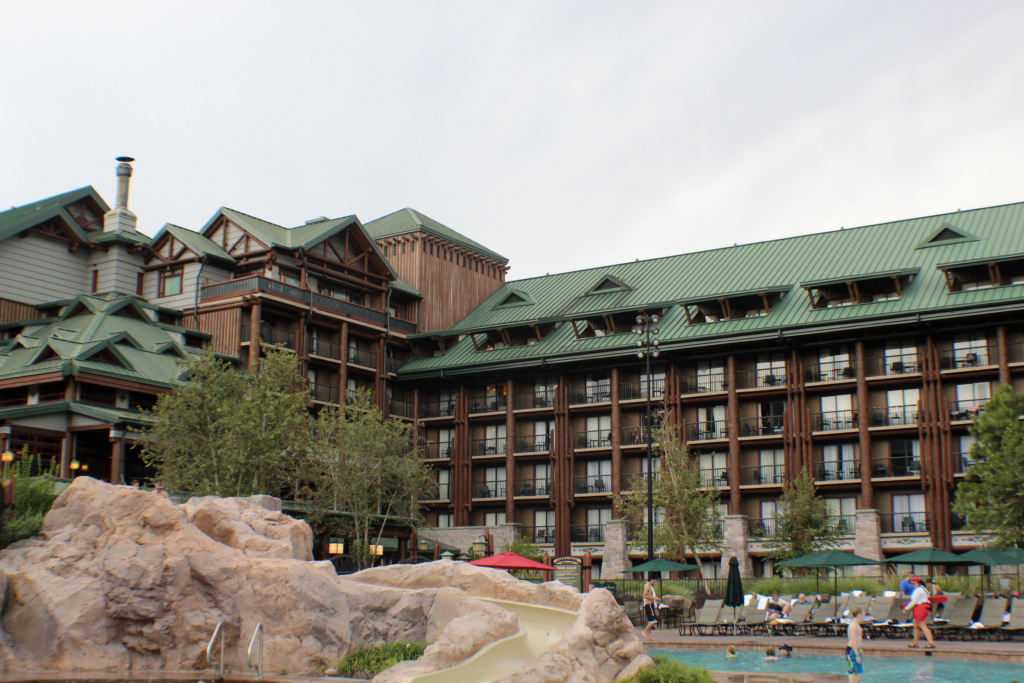 For a cozy and romantic escape, visit Disney Vacation Club's Copper Creek Villas. Additionally, the tranquility and luxury here make for a perfect V-day vacation. For adventurous couples who also love Disney, this resort is the perfect pairing. With nearby access to the Magic Kingdom, you can have an unbelievably "magical" Valentine's Day like no other. The modern accommodations are nestled among beautiful nature that will take your breath away.
Things to do in Orlando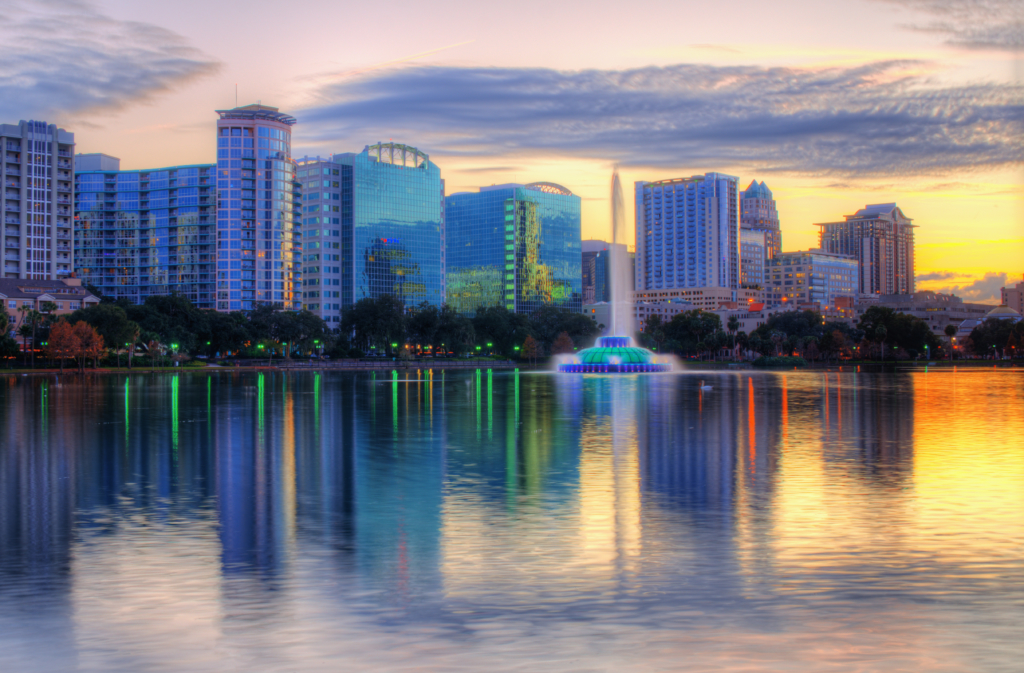 A date to the Happiest Place on Earth for Valentine's Day is a no-brainer. While you're in Orlando, you can check out the theme parks and the lively night-scene to show off your date on the town. From upscale restaurants to hole-in-the-wall cozy eateries, you can make a truly special trip reality.
Of course, there is also plenty of opportunity for a romantic beach picnic, or take a nice stroll around the many lakes found in the area. The sun is usually always shining in The City Beautiful (aka home to Fidelity Real Estate).
Aulani Resort and Spa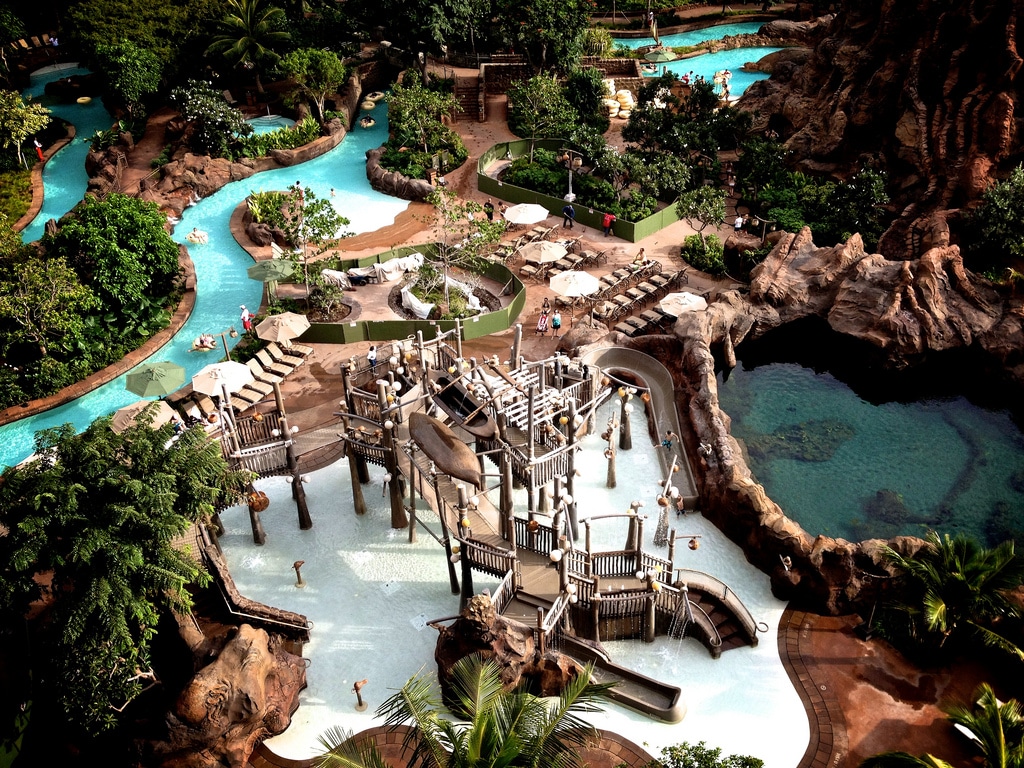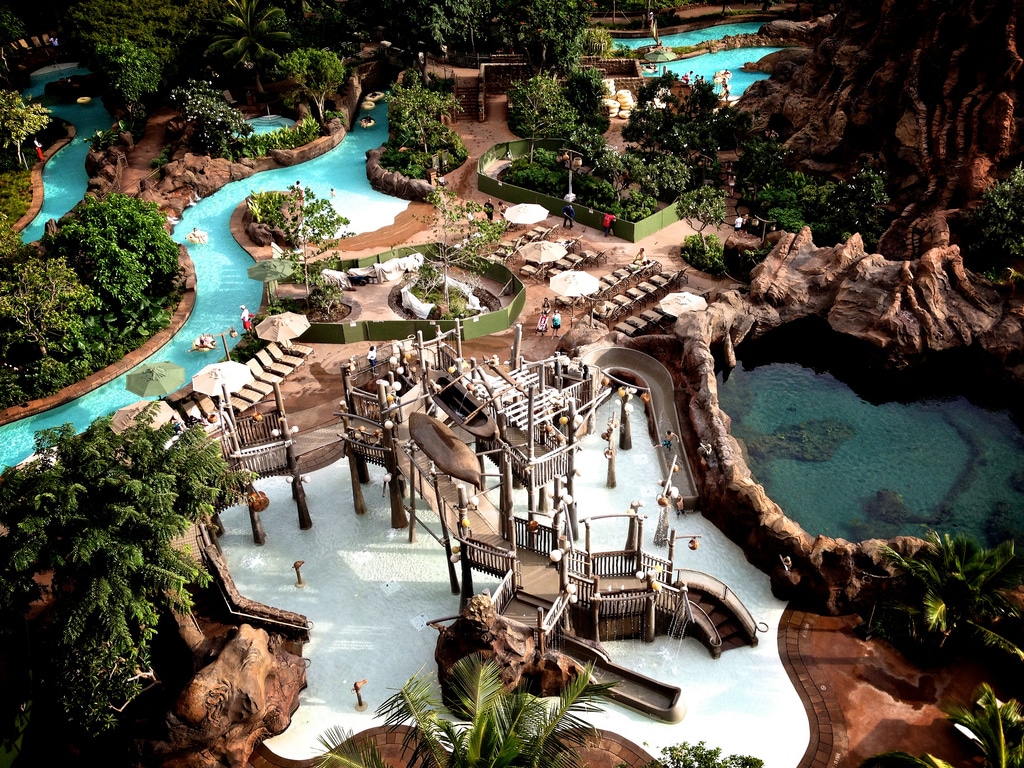 Whether you take a "Galentine's" Day with the girls or a private getaway with your sweetheart, Aulani Resort and Spa is a great option. Who doesn't love Hawaii? Plus, you'll be relaxing Disney style, which makes everything even more magical. This world-class resort is known for delivering a tranquil spa experience in a beautiful island atmosphere.
A Valentine's Day at Aulani resort will be the talk of your inner circle for many holidays to come. The extra-large sleeping areas are perfect for you to get comfortable, and the in-suite kitchen is perfect for cooking your best friend's favorite meal. The views here will leave you speechless and lend themselves to the perfect photo opportunity.
Things to do in Hawaii
Where should we start? There are so many different types of experiences you can enjoy in this tropical paradise. From volcano tours to surf lessons with your one-and-only, you'll be hard-pressed to choose just one thing to do in Hawaii. The great thing about timeshare vacations is that you get an entire 7 days to plan your dream vacation each year. Lounging on the beach in the morning and taking on the night scene when the sun finally sets makes for a great vacation.
Grand Colorado Peak 8
If skiing is how you prefer to bond, we have just the place to do it. Grand Colorado Peak 8 is a charming and contemporary timeshare resort designed for adventure lovers. The great outdoors is in perfect harmony with this breathtaking resort right in the middle.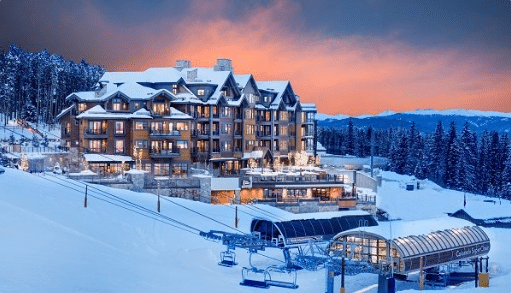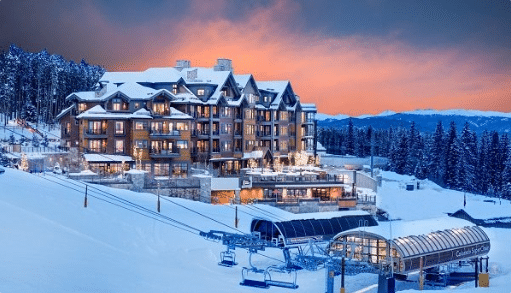 The lights at night set a romantic glow in the mountains, while indoors you'll be pleased to find modern and comfortable bedding and living spaces. The on-site private movie theaters, whirlpool tubs, and incredible pools allow for easy relaxing.
Things to do in Colorado
In Colorado, there are so many ways to enjoy the outdoors. Whether you're skiing, hiking or biking, you can regain your center in this natural paradise. For those who enjoy a quicker-paced vacation, Colorado is full of shopping areas, nightclubs, escape rooms and delicious dinners.
Pueblo Bonito Sunset Beach
Many vacationers love a good trip to Mexico, and Valentine's Day is a great time to do it. Pueblo Bonito Rose Spa and Resort is a great destination for couples. The peak season to head to Mexico is December to April, and since February is a dry season in Mexico, you can bask in the sun. The world-famous beaches here offer visitors the chance to really let go. Adding the luxury of the Pueblo Bonito Rose Spa, and you'll have yourself one very rejuvenating vacation. With tennis courts, fantastic on-site dining and live entertainment, you'll have lots to accomplish during your stay.
Things to do in Mexico
Off the resort, you can visit the Arch of Cabo San Lucas, a focal point for many tourist photos. In addition, you can head to Lovers Beach, the quintessential beach for February 14th. Following long days on the beach, you can enjoy a night on the town with the festive and fast-paced nightlife of Cabo San Lucas.
Valentine's Day Resorts
Give your family the gift of yearly, luxury vacations with timeshare resales for Valentine's Day. The best resorts offer amazing memories for Valentine's Day. Timeshare resales are also the perfect way to get amazing vacations for less. If you're interested in vacation ownership but are still on the fence, read our blog "Should I Buy Timeshare Resale?" Then, browse our listings or call one of our Licensed Real Estate Agents. As timeshare resale experts, we are specialized to help new and existing owners in every brand. We're wishing you an incredible Valentine's Day. Make it count.