When most people think of vacations, they think of loud, lively trips full of fast-paced excitement. While states like California or Florida are perfect for these more typical vacations, there are many states that offer a different kind of vacation experience. Would you like a vacation focused more on rest and relaxation? How about one full of learning and exploration? If the answer to either of these questions is yes, then Williamsburg, Virginia, is the place for you. Of course, you might be wondering where you can stay in Williamsburg. No worries, we've got you covered! If you're planning a trip to Virginia, you can't go wrong with Vacation Village at Williamsburg. Read on to learn more about what makes this resort the best place to stay in Williamsburg.
Amenities at Vacation Village at Williamsburg
Amenities at Vacation Village at Williamsburg include three pools. The Vacation Village resort has an outdoor pool, a heated indoor pool, and a children's pool. If you want to keep up with your workout routines, then stop by the fully-equipped fitness center. Speaking of getting active, there are tennis, volleyball, and basketball courts at Vacation Village. As a result, you'll never have to look hard to find a way to stay in shape. While fitness is great, sometimes all you want  to do is relax and unwind. When that's the case, stop in at the on-site spa to ease out the tension from a day in Williamsburg.
Accommodations at Vacation Village at Williamsburg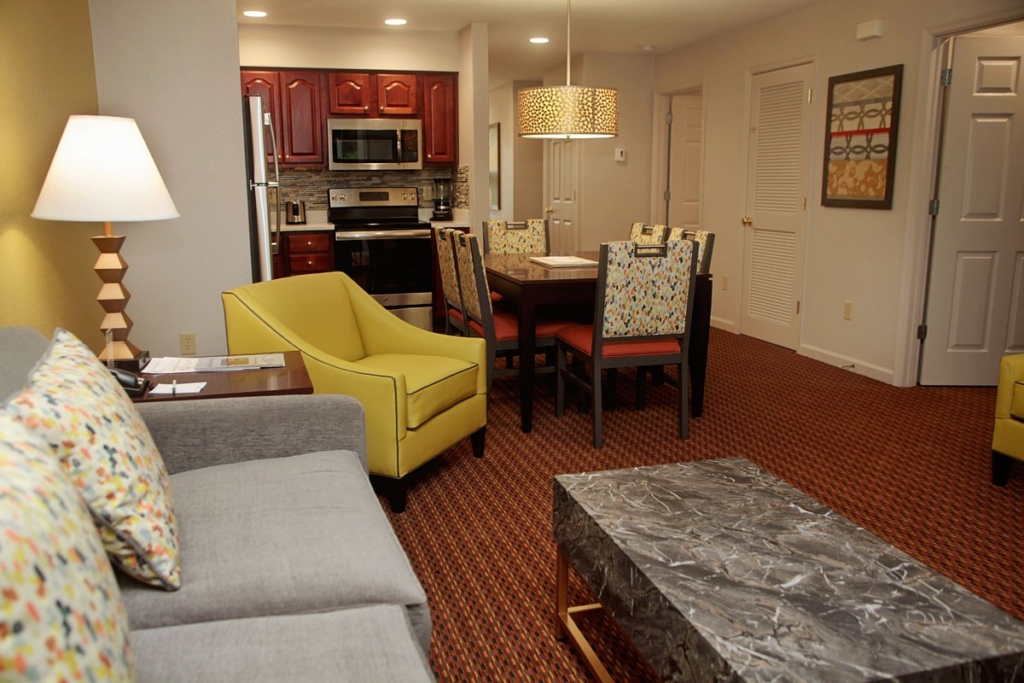 While most resorts focus on offering studios and one-bedroom suites, Vacation Village at Williamsburg is different. This RCI resort focuses on two and four-bedroom suites that prioritize comfort and spaciousness. The two-bedroom suites feature a king-sized bed, queen-sized bed, and queen-sized sleeper sofa. Meanwhile, most four-bedroom suites boast two king-sized beds, two queen-sized sleeper sofas, and either two queen-sized beds or four twin beds. Whichever suite you choose, you'll have access to a living and dining room, fully equipped kitchen, and fireplace. Additionally, every bedroom and living room comes with a tv., so you'll be able to stay entertained. You'll also be able to enjoy the view of Williamsburg with a patio or balcony.  It's safe to say that if you want a comfortable stay, the Vacation Village is the perfect place for you.
Things to Do Near Vacation Village at Williamsburg
One of the best parts of staying at Vacation Village at Williamsburg is that you'll be close to plenty of great things to do in Virginia. Here's just a few nearby attractions.
Colonial Williamsburg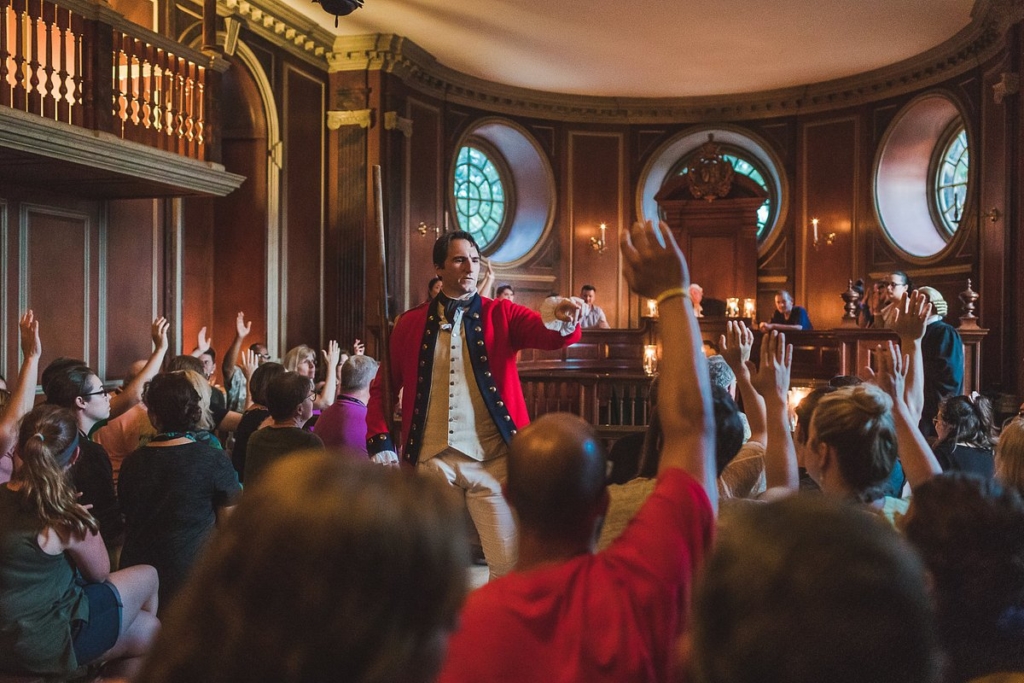 Just four and a half miles from Vacation Village at Williamsburg lies a window into the nation's history. Colonial Williamsburg functions as the largest living history museum in the world. There, you'll be able to interact with costumed reenactors taking up the roles of historic figures like George Washington. You'll also get to enjoy a horse-drawn carriage ride, world-class dining, and colorful folk art. Walking through Williamsburg is like stepping back in time to the 1700s, thanks to the dedicated reenactors who add a sense of authenticity to the meticulously crafted environment in this historical district. History isn't the only thing on offer here, however. In fact, Williamsburg is home to a thriving art scene with multiple art museums. 
Colonial National Historic Park
For beautiful scenery and an immersion of history, check out Colonial National Historic Park. This park is only six miles from Vacation Village at Williamsburg, so you'll have easy access from the resort. From here, you can visit the Yorktown Battlefield. Aside from being a gorgeous field to stroll through, this is also the historic site that marks the end of the Revolutionary War. The park is also home to Historic Jamestowne, which chronicles the entry of Europe into the state. If Yorktown marks the end of America's colonial period, then Jamestown marks the beginning. Between these two historic sites, you'll be able to glimpse into America's growth and development over 174 years. If you're a lover of nature, you're in luck. Park records identify 1017 species of flora, and there are over 200 species of birds, 40 mammals, and 50 amphibians and reptiles. 
Busch Gardens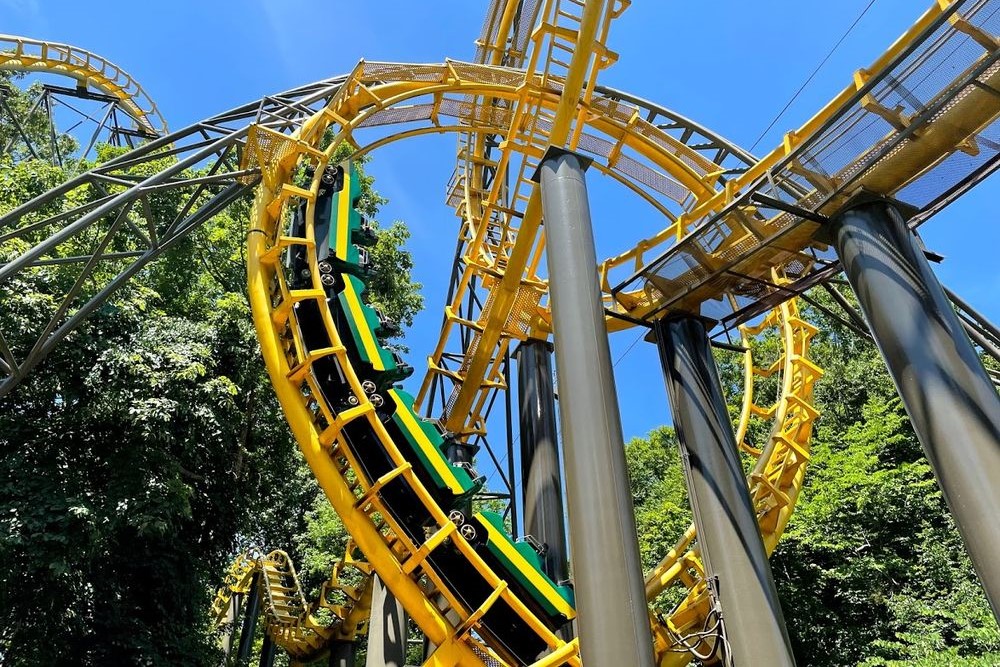 The quiet that comes with nature and the understanding that comes with history are great, but sometimes you want something a little louder. If that's the case, check out Busch Gardens. Busch Gardens is an amusement park that's been voted as the most beautiful park in the world year after year since 1990. This park isn't just one of the most beautiful, its also one of the best theme parks in the U.S. Its nine sections are modeled after six different countries in Europe, from France to Italy. Busch Gardens has just as much variety in its rides as it does scenery. There's roller coasters like Apollo's Chariot and Verbolten, water rides like Roman Rapids and Escape from Pompeii, and kid-friendly attractions like the Flying Machine and the Trade Wind. Busch Gardens has something for everyone! The park is also just over 10 miles away from Vacation Village at Williamsburg.
Buy a Timeshare at Vacation Village at Williamsburg
If you'd like to visit Williamsburg, then consider buying a timeshare there. Timeshares are a great way to visit a beloved destination each year. Plus, you'll be able to enjoy all the great amenities of Vacation Village at Williamsburg. If you want to get started, check out our marketplace. We have listings both for this resort and others from popular brands like Westgate, Hilton Grand Vacations, and Disney Vacation Club. If you have any questions, feel free to give us a call at 1-800-410-8326 or email us at team@fidelityresales.com.