When you're planning a vacation, there's so much you have to consider. From plane tickets to scheduling, there's a lot of important factors to think about. Naturally, one of the most important considerations you'll need to tackle is where to stay, and that choice can affect a lot. A good place to stay is one with comfortable, spacious rooms, good amenities, and of course, easy access to top attractions. After all, the point of a vacation is to enjoy as many exciting things as possible. Fortunately, the Disney resort in Hawaii, called Aulani, has everything you could want in a place to stay. If you've been thinking about how to stay close to some of the best spots in Oahu, then this article is for you.
Amenities at Disney Resort Hawaii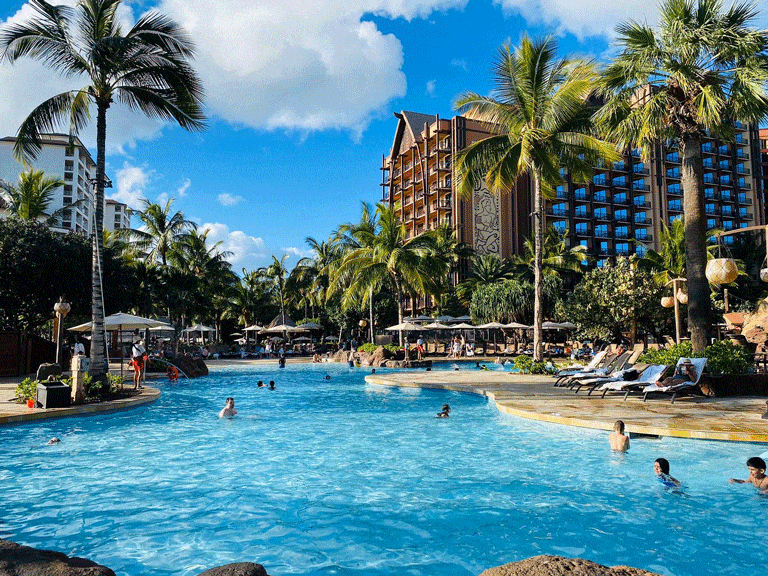 Before we talk about many of the great attractions nearby, it's important to cover some of the things you can enjoy at this Disney Resort in Hawaii. It should come as no surprise that Aulani has plenty of aquatic activities to enjoy. You can float down the lazy river, swim in one of many heated pools, or race down water slides! The resort even has an interactive splash zone: Keiki Cove. Guests can also dine at Makahiki, an on-site sit-down restaurant with local foods and international cuisine. If you're looking for even more local dishes, check out 'Ama'Ama. This restaurant is only open for dinner and offers a gorgeous view of the ocean. After a busy day in Oahu, you can unwind at Laniwai, a top-notch spa. The spa has a diverse selection of spa and salon services like manicures, pedicures, massages, and more.
Accommodations at Disney Resort Hawaii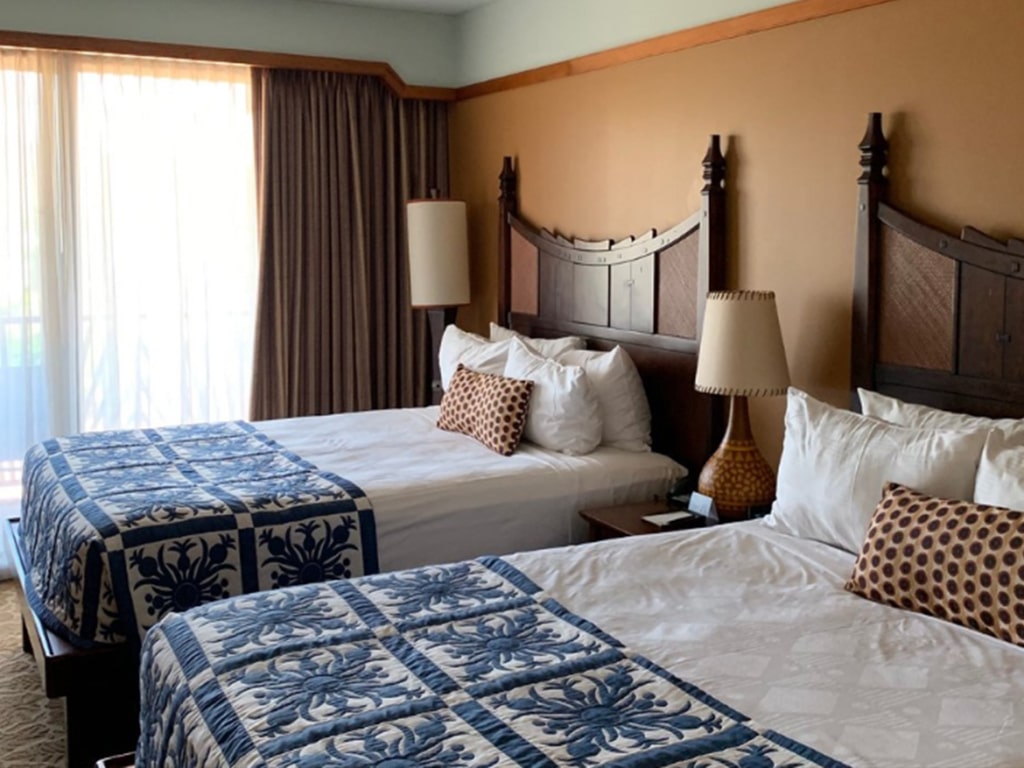 Of course, the accommodations are another important consideration for deciding your home base. Fortunately, Aulani is no slouch in this department! Guests have their choice of a studio, one, two, or three-bedroom villa. Studios offer a queen-sized bed and sleeper sofa to house up to four guests. Next, one-bedroom villas feature a king-sized bed and queen sleeper sofa to accommodate five guests. Two-bedroom villas have a king-sized bed, two queen-sized beds, and a queen sleeper sofa. These villas can hold up to nine guests. Finally, three-bedroom villas boast a king-sized bed, four queen-sized beds, and a queen sleeper sofa to house twelve guests. Aside from the studio, all villas come with a fully-equipped kitchen. As a result, it's safe to say you won't have to worry about space at this Disney resort in Hawaii.
Learn more: Get to Know Aulani, the Hawaii Disney Resort
Things to do Near Disney Resort Hawaii
While everything else at Aulani is great, what makes or breaks any resort is its proximity to all the top destinations. Fortunately, this Disney Resort in Hawaii is near plenty of exciting things to do. As a result, you'll never have to worry about being too far away from the action. Here's just a few things to enjoy near Aulani.
Relax at the Disney Resort Beach
Oahu is known for its beaches, so it's no surprise that this Disney Resort in Hawaii has a beach just outside your door. Whether you want to soak up the sun and saltwater breeze or prefer to tackle the ocean head-on, there's plenty to enjoy here. Aulani has rentals for paddle boards, boogie boards, beach chairs, umbrellas, and more for convenience. This beach also has a lagoon that's perfect for snorkeling. You can even take a canoe trip from here to explore Oahu.
Explore Kualoa Ranch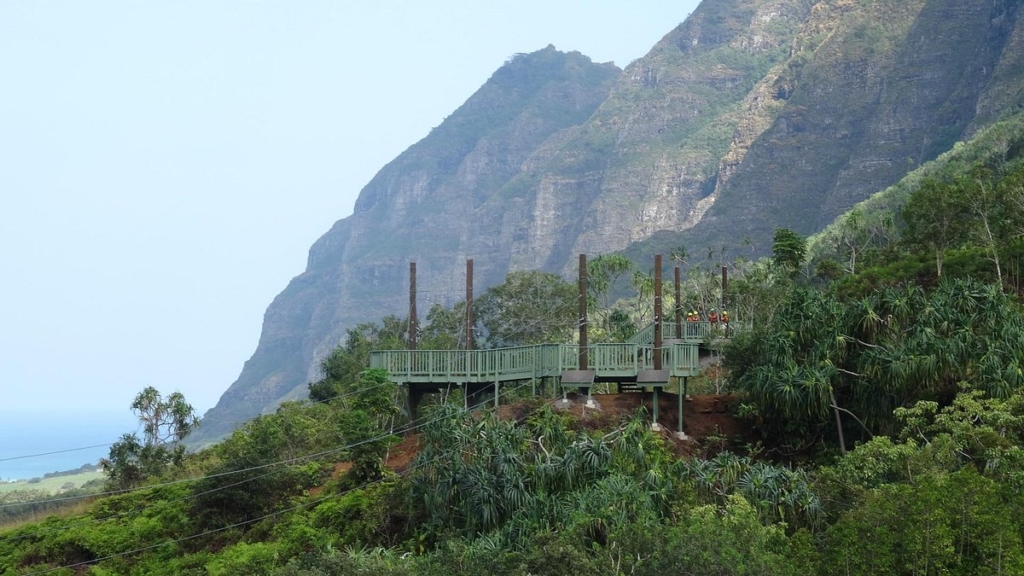 Once the residence of kings, Kualoa has plenty of rich history to uncover. Today, you can marvel at the family-run ranch's verdant valleys and mossy mountain peaks. Travelers can explore the area through ranch tours on horseback or ATV. Plus, you can go on a movie tour aboard a vintage school bus and visit locations from popular tv shows and films. There are even ziplines if you're feeling especially adventurous. Kualoa Ranch is just a 45 minute drive from the Disney resort in Hawaii, so it's perfect for a day trip.
Surf Across the North Shore
The Disney Resort Hawaii beach is great, but if you want to enjoy the best waves, check out the North Shore. Spanning more than seven miles, these beaches draw in surfing aficionados from around the world. In fact, some of the world's foremost surf competitions happen here in the winter. When you're not catching waves, catch up with the culture at Haleiwa Town. This town is filled with eclectic shops, boutiques, restaurants, and art galleries. There's also a Polynesian cultural center nearby where you can enjoy native arts demonstrations and partake in an authentic luau.
Visit Pearl Harbor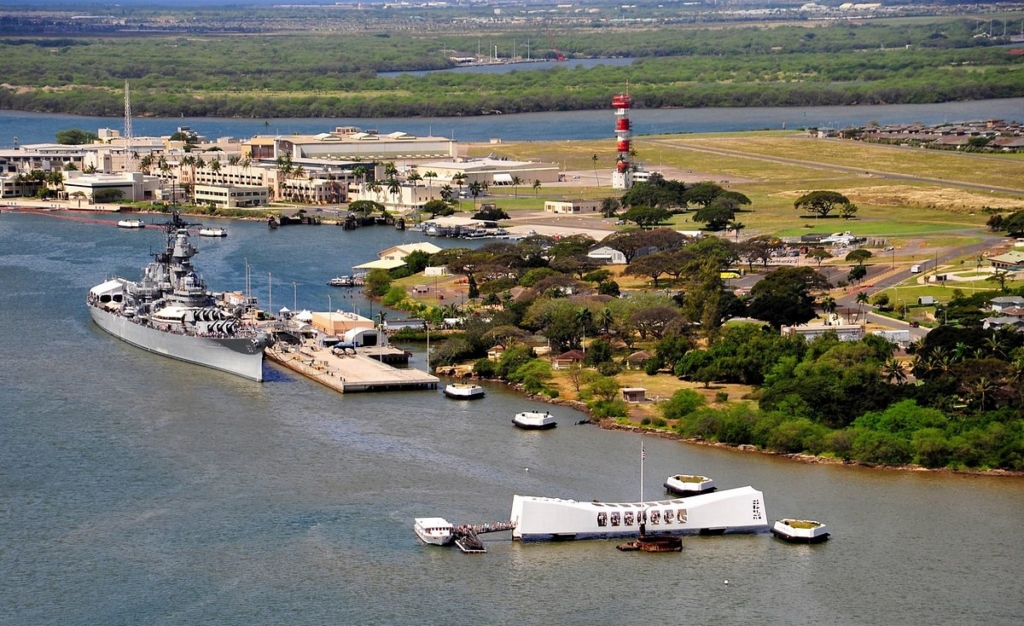 If you're interested in history, then a visit to Oahu offers a great opportunity to learn more about it. Just 30 minutes from the Disney resort Hawaii is Pearl Harbor. At the site of this critical event in U.S. history, you'll have the chance to immerse yourself in a crucial part of our entry into World War 2. You can tour memorials of many legendary ships like the USS Arizona and Missouri or visit the Pacific Aviation Museum. There's even a museum dedicated to the history of America's Submarine Force: the silent service. If you're in Oahu, you should definitely stop by.
Enjoy the Excitement at Ko Olina
With 642 acres of fun, it'd be easier to list what you can't do at Ko Olina. If you're an avid golfer, swing by the award-winning Ko Olina golf club. This 18-hole course is great for beginners and experts alike. Meanwhile, the 43-acre Ko Olina Marina is a boater's dream. The marina features state-of-the-art Bellingham floating docks and a fuel dock for gas, diesel, and pump-out. Plus, there's a diverse selection of coastline cruises for visitors to enjoy. Looking to shop? Look no further! Ko Olina is also home to a variety of shopping and dining options that the whole family can enjoy. Plus, all this fun is right next door to Disney's resort in Hawaii: Aulani.
Is Disney Vacation Club Worth It?
If you're still on the fence about buying a timeshare at a DVC resort, check out our video below: "Is Disney Vacation Club Worth It?" In this video, we cover the pros and cons of Disney Vacation Club, so it's a great resource if you want to know more about the brand.
Buy a Timeshare at Aulani: Disney Resort Hawaii
When you're going on a trip, a good home base is an essential part of vacation planning. The best resorts are those that have great amenities, spacious accommodations and are close enough to all the excitement. Aulani, Disney's resort in Hawaii, offers all of this to its guests, making it the best place to stay in Oahu. If you're thinking of visiting Hawaii each year, consider buying a timeshare. Timeshares let you return to a beloved resort, and you'll end up saving money on your trips vs booking a hotel every year. At Fidelity, we have listings not just for this resort, but all the other resorts in the Disney Vacation Club family. If you have any questions, feel free to give us a call at 1-800-410-8326 or email us at team@fidelityresales.com.