WorldMark by Wyndham also referred to as WorldMark the Club, is a premier vacation club brand that is part of Wyndham Destinations' portfolio. The club offers its members can spend, bank, or borrow their points to enjoy unforgettable vacations. WorldMark by Wyndham has an extensive network of resorts located in some of the world's most beautiful destinations. These include the South Pacific regions, Mexico, the U.S. Virgin Islands, and more. Each resort is designed to provide members with an unforgettable vacation experience. Check out these top 10 WorldMark resorts in prime locations!
Top 10 WorldMark Resorts Locations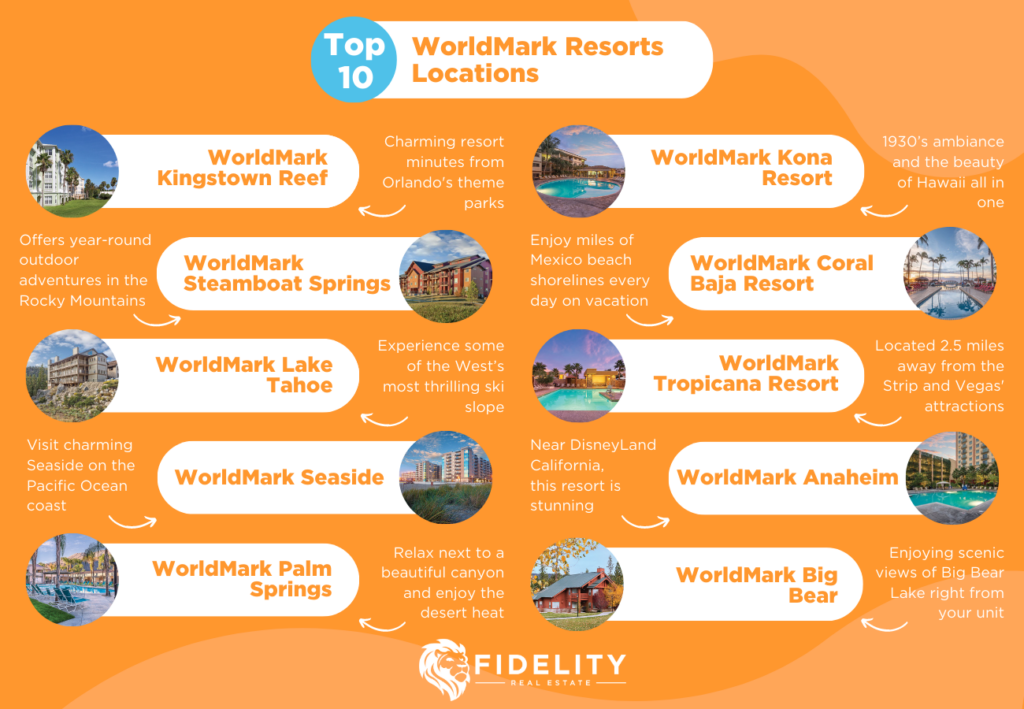 When you travel with WorldMark, you can visit coveted locations. For example, Hawaii, Florida, Colorado, and California won't be out of reach. You can expect the same great amenities at each resort. All you have to do is decide where you want to go. WorldMark resorts even have the best amenities and accommodations, making your vacation as comfortable as possible.
1. WorldMark Kingstown Reef in Orlando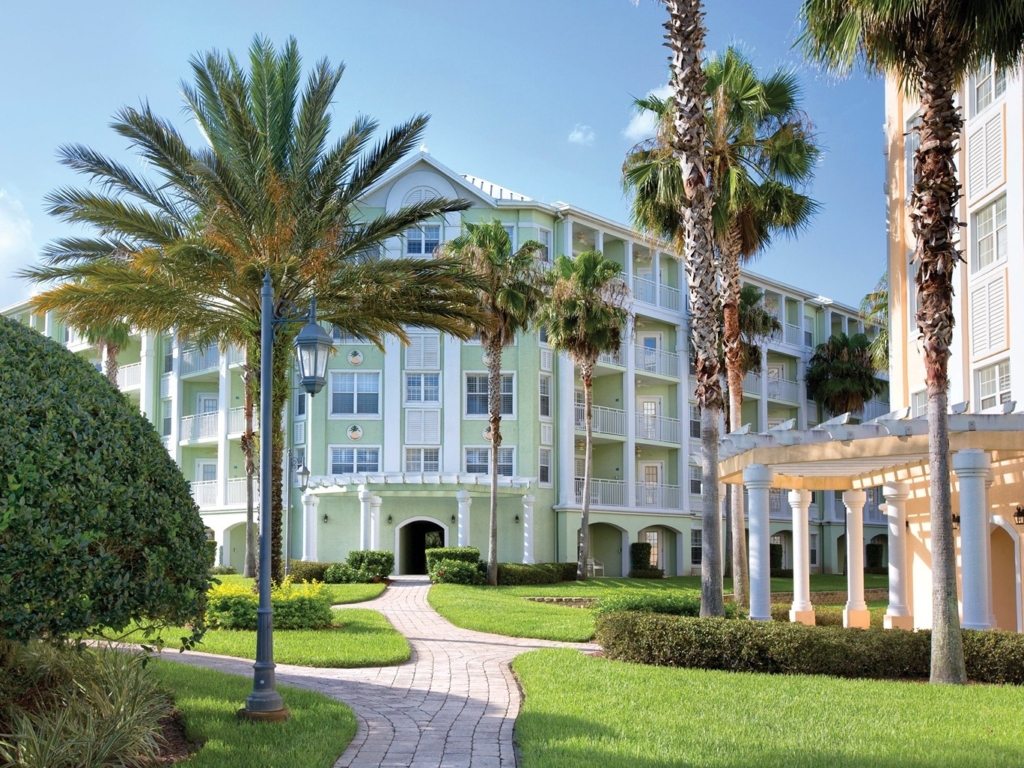 Located on International Drive just ten miles from Walt Disney World, WorldMark Kingstown Reef resort is a beautiful Orlando resort. You can find a room to suit your needs with options for one-, two-, and three-bedroom suites. Outdoor pools for all ages and an on-site fitness center will make for a relaxing vacation. Unlike hotels, each room also comes ready with a kitchen and an in-suite laundry unit.
Check out our blog, WorldMark Orlando Kingstown Reef: All You Need to Know, to learn more!
2. WorldMark Kona Resort in Kailua-Kona, Hawaii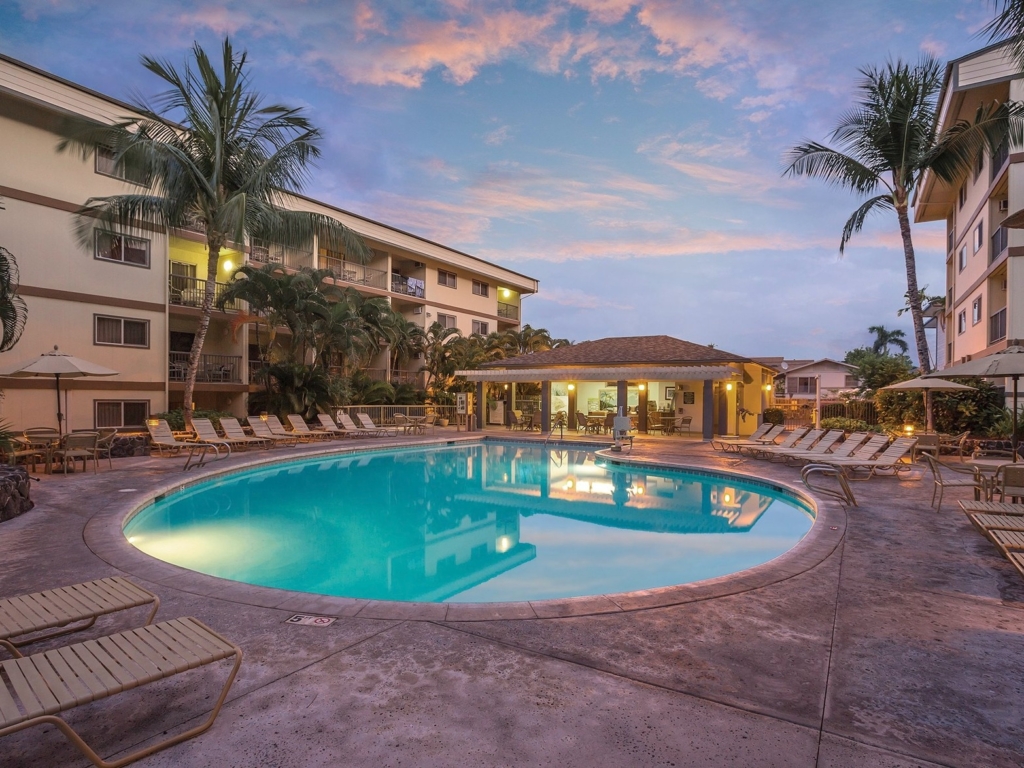 If you've ever wanted to visit the islands of Hawaii, this resort is the perfect getaway. On the west coast of the Big Island, you'll find the WorldMark Kona. With a 1930's ambiance and the beauty of Hawaii all around, you'll feel vacation bliss. Similar to other WorldMark destinations, there are options for multiple-bedroom suites available.
3. WorldMark Steamboat Springs in Colorado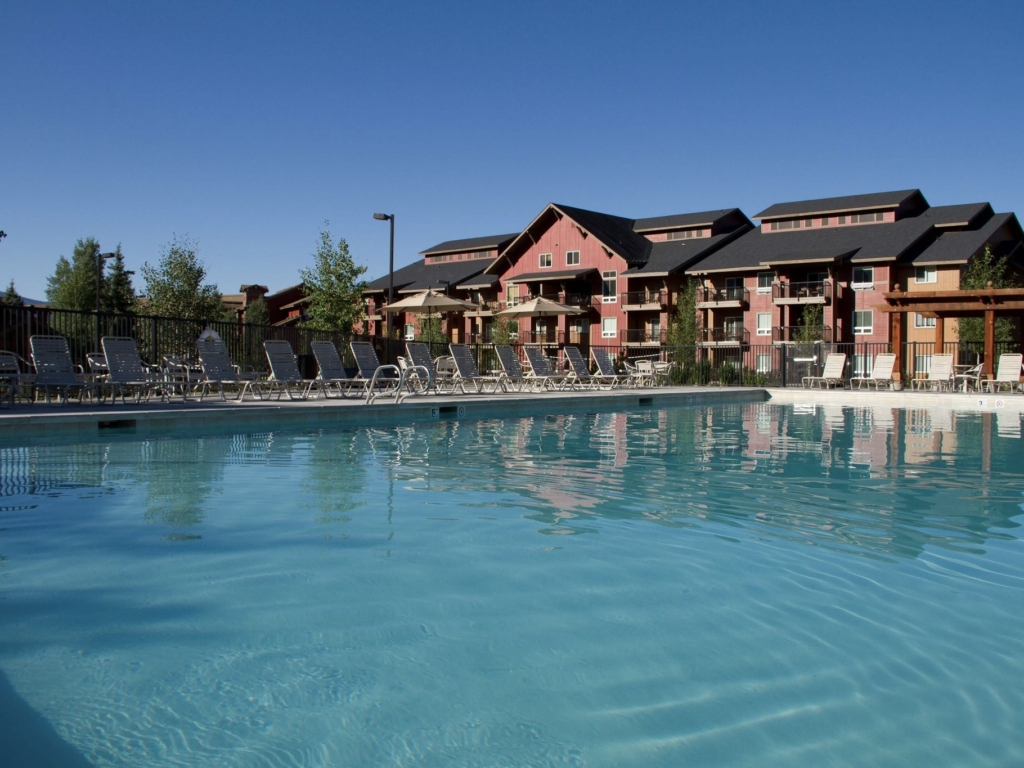 For a cold-weather family vacation, Steamboat Springs, Colorado is perfect in the winter. Ice skating, skiing, and sleigh rides are commonplace in this winter wonderland. In the summers, you can enjoy fly fishing, river rafting, and swimming. WorldMark Steamboat Springs features indoor and outdoor hot tubs, as well as in-unit laundry. The lush wildlife and stunning sunsets of Colorado will give you a vacation you won't soon forget. This resort is also available to Wyndham Club Pass owners.
4. WorldMark Coral Baja Resort in San Jose Del Cabo, Mexico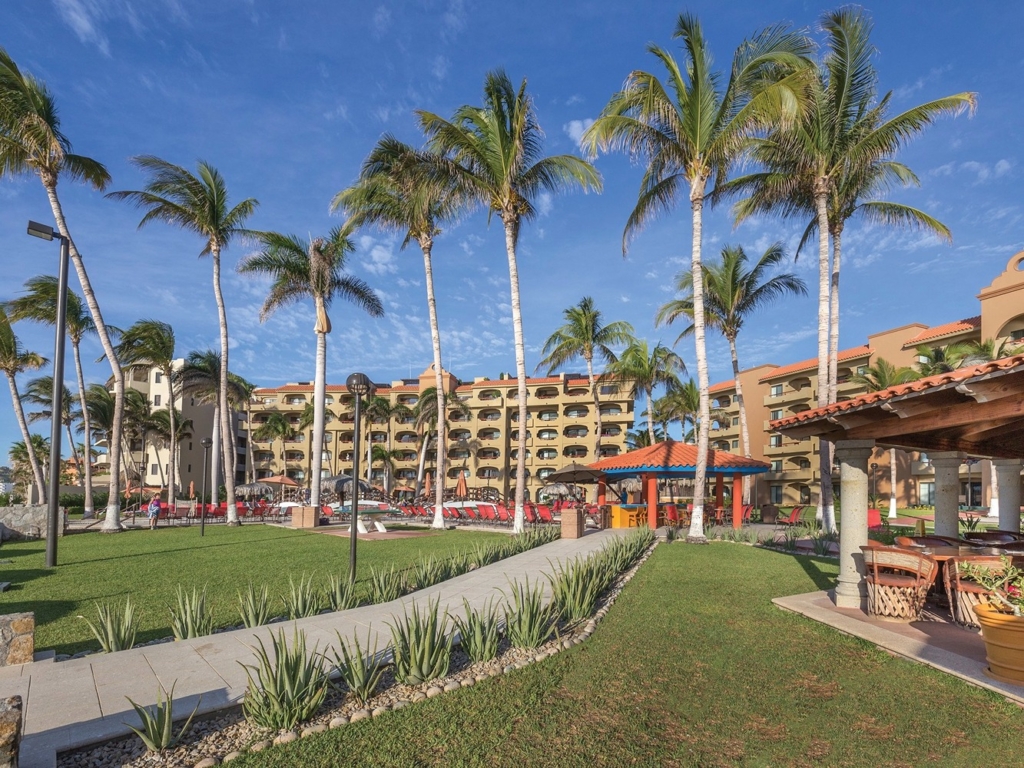 The gorgeous WorldMark Club Coral Baja resort is twenty miles from Cabo San Lucas. You can enjoy miles and miles of beach shorelines and the sun of Mexico each day of your vacation. Mexico is known as a fun-filled yet laid-back place to vacation. With the flexibility of WorldMark, you can go during Spring Break with the family or spend Christmas in Cabo. Wyndham Club Pass owners also have the option of visiting this resort.
5. WorldMark South Shore in Nevada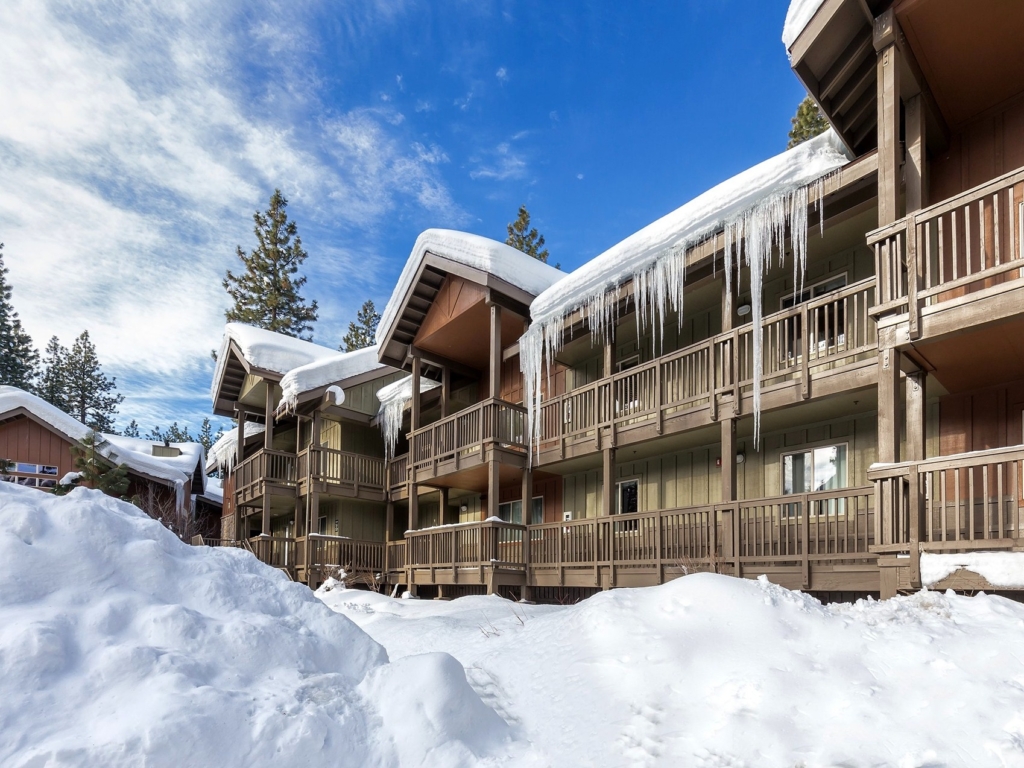 WorldMark South Shore in Nevada is perfect for a lakeside vacation. Enjoy boating, golfing, fishing, swimming, and water-skiing right next door to this WorldMark resort. Not to mention, casinos, restaurants, and shopping centers are all just steps away from your resort's front door. In addition, you can experience some of the West's most thrilling ski slopes when the weather changes, all as part of your WorldMark membership.
6. WorldMark Tropicana Resort in Las Vegas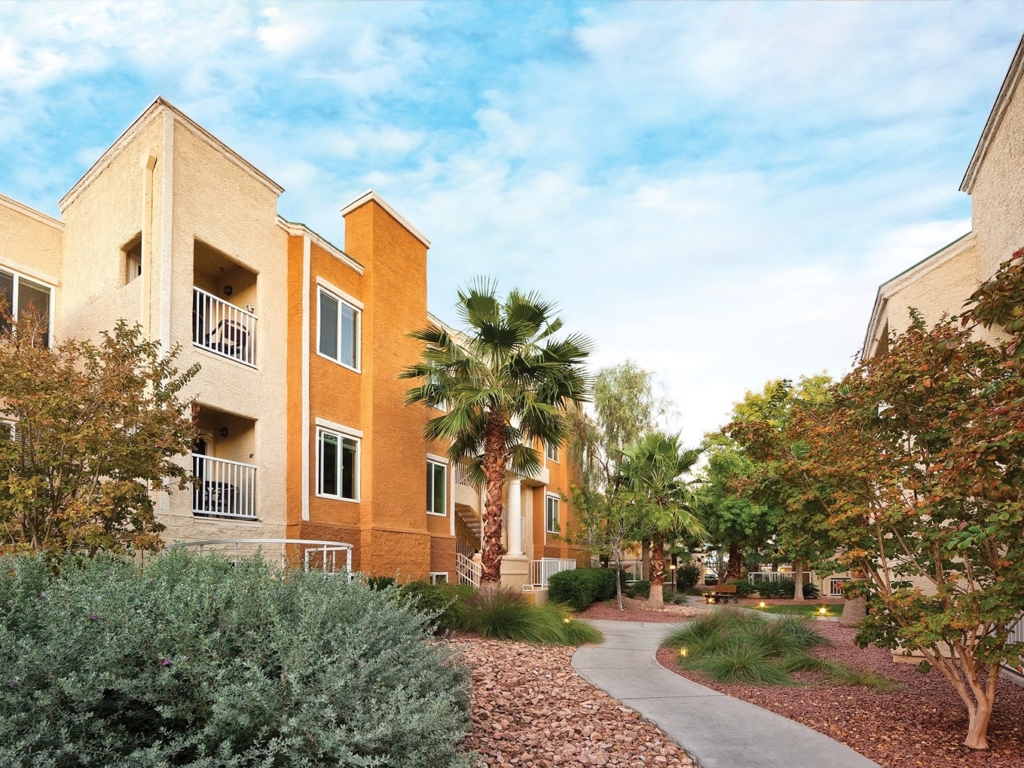 With easy access to the Las Vegas Strip, WorldMark Tropicana is a peaceful oasis during the day and a quiet home base at night. This WorldMark resort is only two and a half miles away from the Strip and offers a complimentary shuttle for your convenience. Accommodations can comfortably sleep between four to six guests.
Check out our blog, WorldMark Las Vegas: Resorts You Don't Want To Miss, to learn more about what WorldMark has to offer in Vegas!
7. WorldMark Seaside in Oregon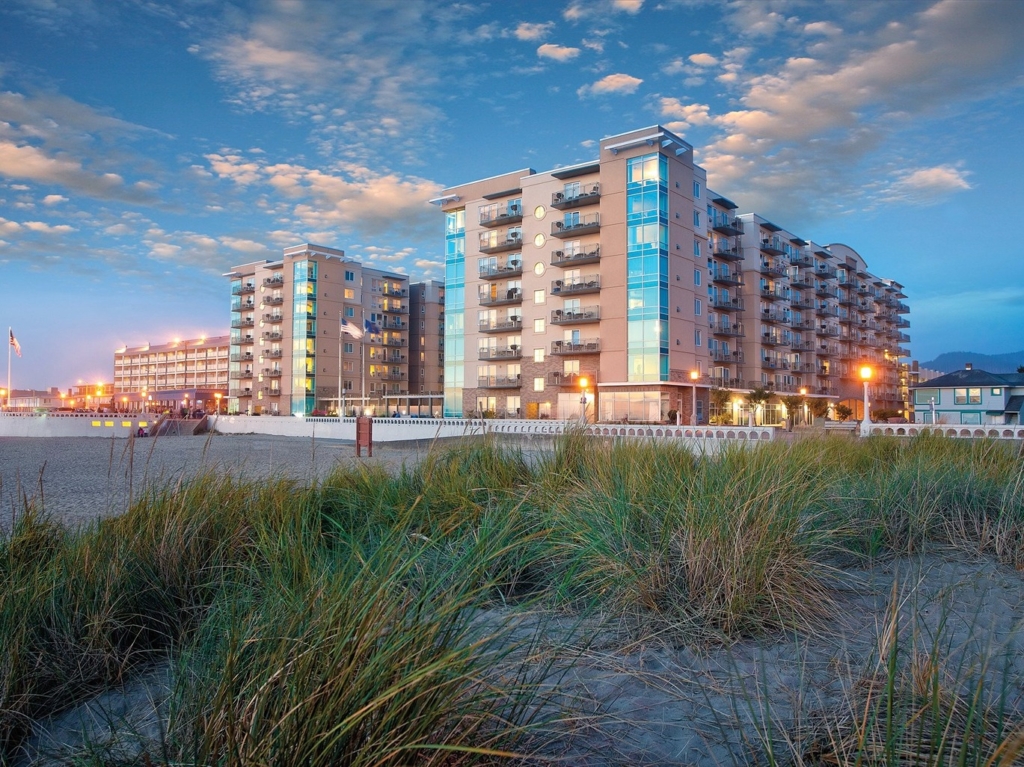 You're missing out if you've never heard of Seaside, Oregon. This small city on the shores of the Pacific Ocean is actually the end of the famous Lewis and Clark exploration. Visitors here enjoy fishing, golfing, visiting the local art galleries and museums, and more. WorldMark Seaside has an outdoor pool as well as two hot tubs, which you can enjoy while the weather is warm. Not to mention, this is the perfect place for a surf trip.
8. WorldMark Anaheim in California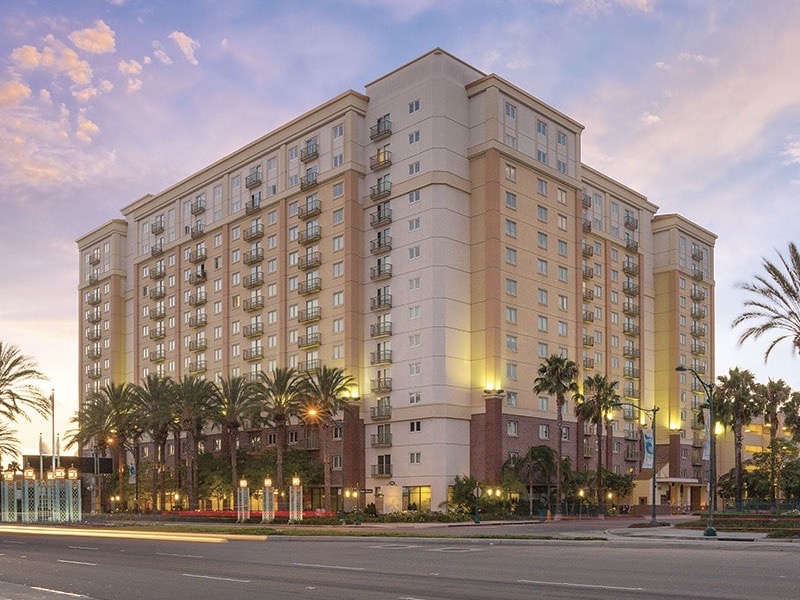 Visiting Anaheim is a memorable vacation for everyone. With Disneyland, Knotts Berry Farm, Disney's California Adventure, and more, your trip here will be jam-packed with excitement and fun. WorldMark Anaheim is less than two miles away from Disneyland, making getting around as easy and convenient as possible. Besides its proximity to the parks, WorldMark Anaheim is also nearby the Anaheim Garden Walk, which has top-notch restaurants and shopping.
9. WorldMark Palm Springs in California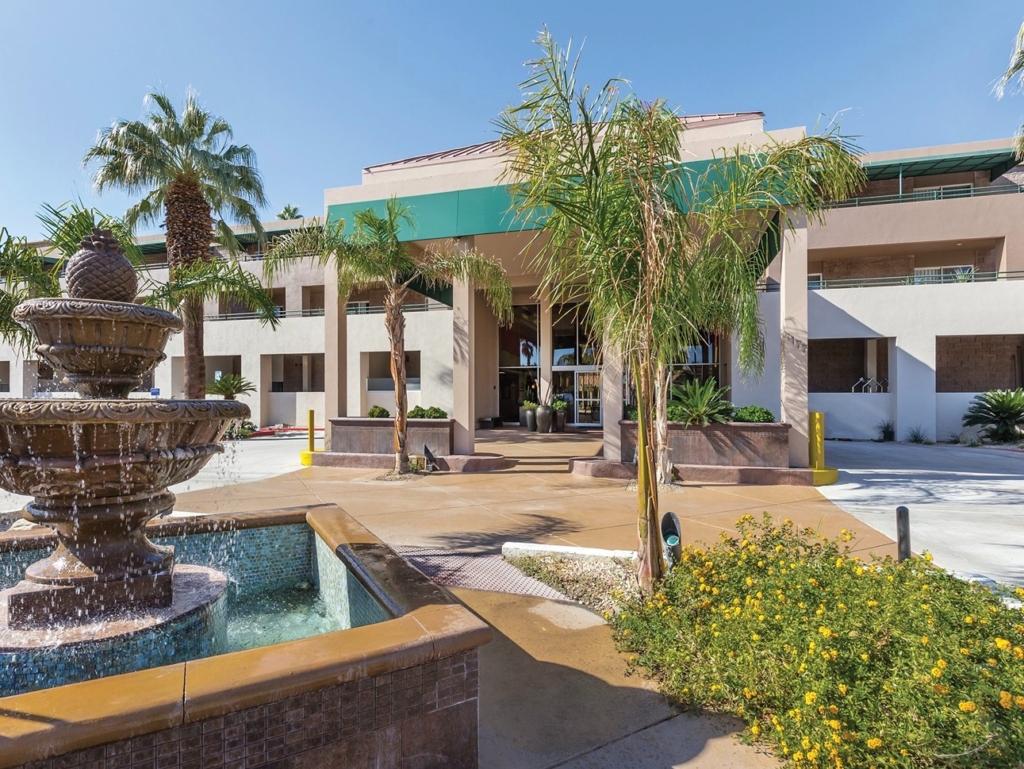 A little bit away from the beaches and urban city of Los Angeles is Palm Springs, which feels like a world away. Soak up the desert heat here and unwind next to beautiful canyons. WorldMark Palm Springs is perfect for simply relaxing and slowing down. Lounge poolside by day and then explore the quaint downtown area nearby.
Read more about the best things to do in Palm Springs.
10. WorldMark Big Bear in California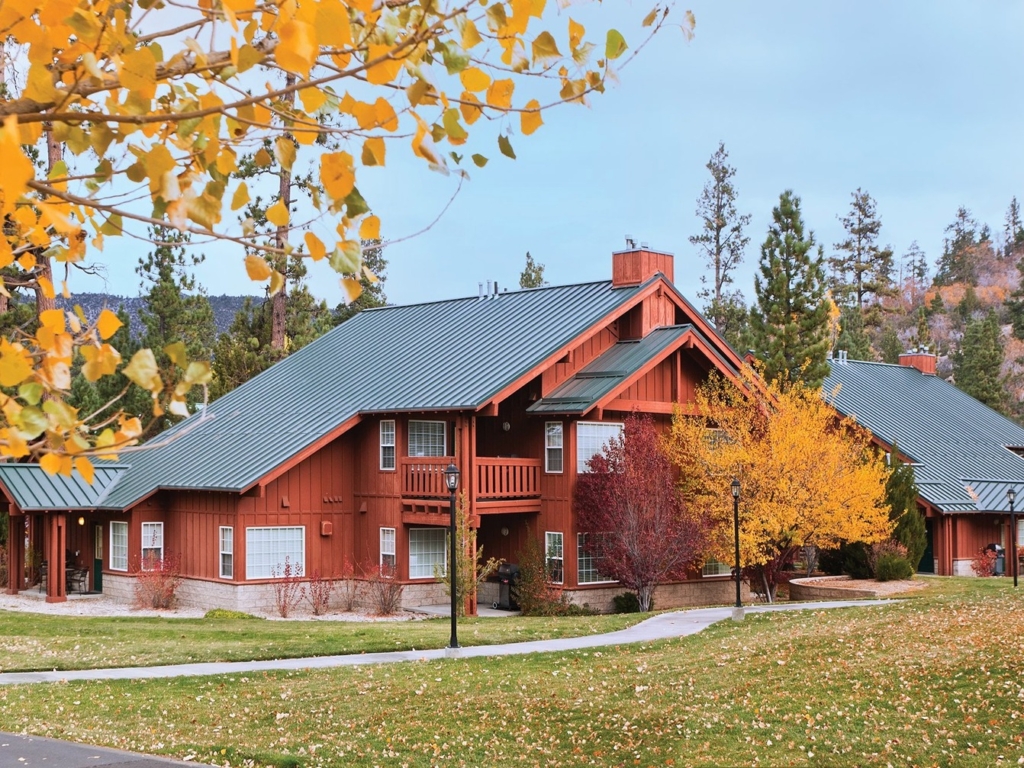 At 7,000 feet above sea level, WorldMark Big Bear offers members of WorldMark the Club the perfect outdoor escape. Recharge your batteries by taking in the fresh mountain air and enjoying scenic views of Big Bear Lake right from your unit. Accommodations come in one and two-bedroom suites that can sleep up to six guests.
How Does WorldMark by Wyndham Work?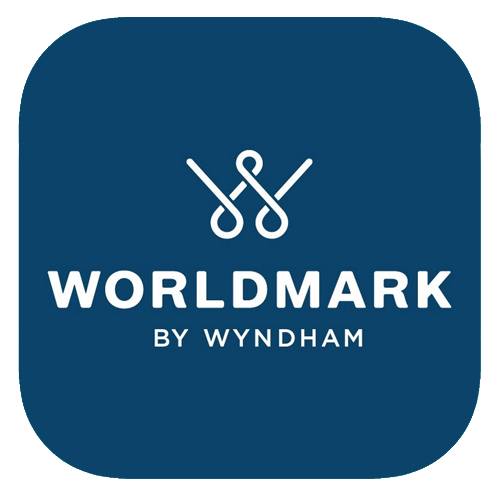 Owning a WorldMark timeshare allows you to vacation to any resort within the brand's network, no matter where they're located. Known as a points-based timeshare, members are allotted a certain number of points each year that they can use to book their vacations. The program's flexibility allows you to vacation when you want, during any season. Most of the resorts in the program are also Gold Crown resorts with RCI, which speaks to the quality of the resorts. As a Gold Crown Resort, you can be assured of the resort's excellence in a number of areas. Whether it's the housekeeping in your unit, concierge procedures, or amenities at the resort, you can expect a superior stay.
Undoubtedly, Wyndham timeshares are among the top timeshares in the world. But, if you want to explore outside of Wyndham you can do so with RCI, a vacation exchange network. So, you can trade your WorldMark by Wyndham points to stay at other resorts from brands like Holiday Inn and Hilton.
WorldMark Timeshare Resort Locations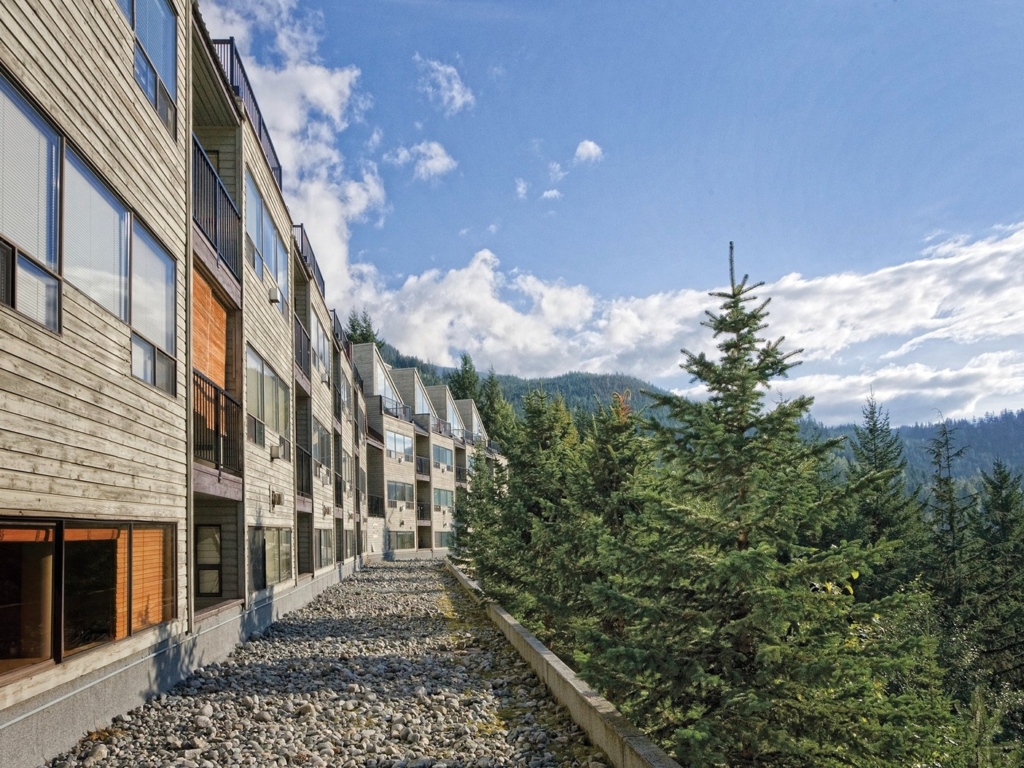 You can find WorldMark resorts spread across the globe in some of the most sought-after destinations. When you buy WorldMark points (whether you buy a timeshare resale or directly from Wyndham), you have the option to travel to each WorldMark location!
WorldMark the Club South U.S. Locations
| | |
| --- | --- |
| Florida | |
| Ocean Walk | Dayton Beach, FL |
| WorldMark Palm Aire | Fort Lauderdale, FL |
| Santa Barbara | Fort Lauderdale, FL |
| Sea Gardens | Fort Lauderdale, FL |
| WorldMark Kingstown Reef | Orlando, FL |
| Reunion | Orlando, FL |
| Louisiana | |
| New Orleans | New Orleans, LA |
| Oklahoma | |
| Grand Lake | Afton, OK |
| South Carolina | |
| Grand Palms | Surfside Beach, SC |
| Texas | |
| Hunt – Stablewood Springs | Hunt, TX |
| Marble Falls | Austin, TX |
| New Braunfels | New Braunfels, TX |
WorldMark the Club West U.S. Locations
| | |
| --- | --- |
| Arizona | |
| Bison Ranch | Overgaard, AZ |
| South Mountain Preserve | Phoenix, AZ |
| Pinetop | Pinetop, AZ |
| Rancho Vistoso | Oro Valley, AZ |
| California | |
| Angels Camp | Angels Camp, CA |
| WorldMark Anaheim | Anaheim, CA |
| Bass Lake | Bass Lake, CA |
| Big Bear | Big Bear, CA |
| Cathedral City | Palm Springs, CA |
| Clear Lake | Nice, CA |
| Dolphin's Cove | Anaheim, CA |
| Indio | Indio, CA |
| Marina Dunes | Marina, CA |
| Oceanside | Oceanside, CA |
| Palm Springs | Palm Springs, CA |
| Pismo Beach | Pismo Beach, CA |
| Balboa Park | San Diego, CA |
| Inn at the Park | San Diego, CA |
| Mission Valley | San Diego, CA |
| San Francisco | San Francisco, CA |
| Solvang | Solvang, CA |
| Windsor | Windsor, CA |
| Colorado | |
| Estes Park | Estes Park, CO |
| Granby | Granby, CO |
| Pagosa | Pagosa Springs, CO |
| Steamboat Springs | Steamboat Springs, CO |
| Hawaii | |
| Kapa'a Shore | Kauai, HI |
| Kihei | Maui, HI |
| Kona | Big Island, HI |
| Valley Isle | Maui, HI |
| Idaho | |
| Arrow Point | Harrison, ID |
| McCall | McCall, ID |
| Montana | |
| West Yellowstone | West Yellowstone, MT |
| Nevada | |
| Lake Tahoe | Lake Tahoe, NV |
| Las Vegas-Boulevard | Las Vegas, NV |
| Spencer Street | Las Vegas, NV |
| Tropicana | Las Vegas, NV |
| Reno | Reno, NV |
| South Shore | Zephyr Cove, NV |
| New Mexico | |
| Red River | Red River, NM |
| Sante Fe | Sante Fe, NM |
| Taos | Taos, NM |
| Oregon | |
| Bend – Seventh Mountain Resort | Bend, OR |
| Depoe Bay | Depoe Bay, OR |
| Eagle Crest | Redmond, OR |
| Gleneden | Gleneden Beach, OR |
| Running Y | Klamath Falls, OR |
| Schooner Landing | Newport, OR |
| Seaside | Seaside, OR |
| Utah | |
| Bear Lake | Garden City, UT |
| Midway | Midway, UT |
| Park City | Park City, UT |
| St. George | St. George, UT |
| Wolf Creek | Eden, UT |
| Washington | |
| Birch Bay | Birch Bay, WA |
| Blaine | Blaine, WA |
| Chelan – Lake House | Chelan, WA |
| Deer Harbor | Deer Harbor, WA |
| Discovery Bay | Port Townsend, WA |
| Lake Chelan | Chelan, WA |
| Leavenworth | Leavenworth, WA |
| Long Beach | Long Beach, WA |
| Mariner Village | Ocean Shores, WA |
| Seattle at The Camlin | Seattle, WA |
| Surfside Inn | Ocean Park, WA |
WorldMark the Club Mid-West U.S. Locations
| | |
| --- | --- |
| Illinois | |
| Galena | Galena, IL |
| Missouri | |
| Branson | Branson, MO |
| Lake of the Ozarks | Osage Beach, MO |
WorldMark the Club North East U.S. Locations
| | |
| --- | --- |
| Pennsylvania | |
| Shawnee Village | Stroudsburg, PA |
WorldMark the Club Resort Locations Outside of the U.S.
| | |
| --- | --- |
| Canada | |
| WorldMark Canmore-Banff | Canmore, Alberta |
| WorldMark by Wyndham Sundance | Canmore, Alberta |
| WorldMark The Canadian | Vancouver, British Columbia |
| WorldMark Victoria Resort | Victoria, British Columbia |
| WorldMark Cascade Lodge | Whistler, British Columbia |
| Mexico | |
| The Club Isla Mujeres | Isla Mujeres |
| WorldMark La Paloma | Rosarito, Baja California Sur |
| WorldMark Coral Baja | San Jose Del Cabo |
| WorldMark Zihuatanejo | Zihuatanejo, Guerrero |
| Fiji | |
| WorldMark Fiji | Denarau Island, Nadi |
| U.S. Virgin Islands | |
| Elysian Beach Resort | St. Thomas |
WorldMark Timeshare Resales
If you're looking to join in on the fun of WorldMark resorts, buying a WorldMark by Wyndham resale is the way to go. Our Licensed Real Estate Agents can help you decide on the best points value for your family and negotiate the buying process with you. To get started, email our team, make an offer on a WorldMark timeshare listing in the location of your choice, or call us today at 407-465-5188.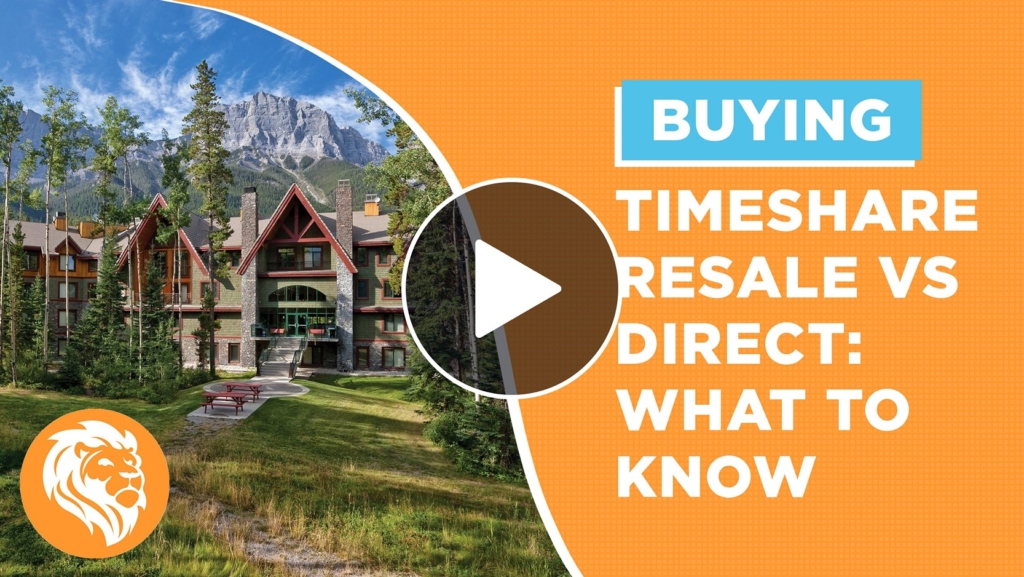 One of the most obvious perks of buying a timeshare resale is the savings! You can save a ton of money when you buy resale in comparison to directly from the developer. To learn more about if buying a timeshare resale or direct is best for you, check out our video.