Marriott Vacation Club is one of the best timeshare companies, and it's easy to see why. Travel opportunities are endless for Marriott Vacation Club members, along with a variety of top-of-the-line Marriott benefits. By joining Marriott Bonvoy, you can reap the benefits of visiting each destination. On this list, you'll find the most searched-for, grandest, and most luxurious Marriott Vacation Club destinations. All Marriott villas offer something unique, and they can all be found around the world. Keep reading to discover the best Marriott Vacation Club locations and resorts from Boston to Hawaii.
Top Marriott Vacation Club Resorts and Locations
With all of the brands and vacation clubs under Marriott Vacations Worldwide, there are plenty of properties in various destinations to choose from. With the incredible choices and flexible points-based system, how can you decide where to go next? The top Marriott Vacation Club destinations are some of the most sought-after destinations around the world. Find the best Marriott resorts on the beach, on the ski slopes, or internationally. As one of the best vacation clubs, no matter what Marriott Vacation Club location you choose, you can rest assured you are in good hands.
Florida
California
Colorado
Hawaii
Hilton Head Island
Las Vegas
Boston
International
Best Marriott Vacation Club Resort in Florida
Marriott's Grande Vista in Orlando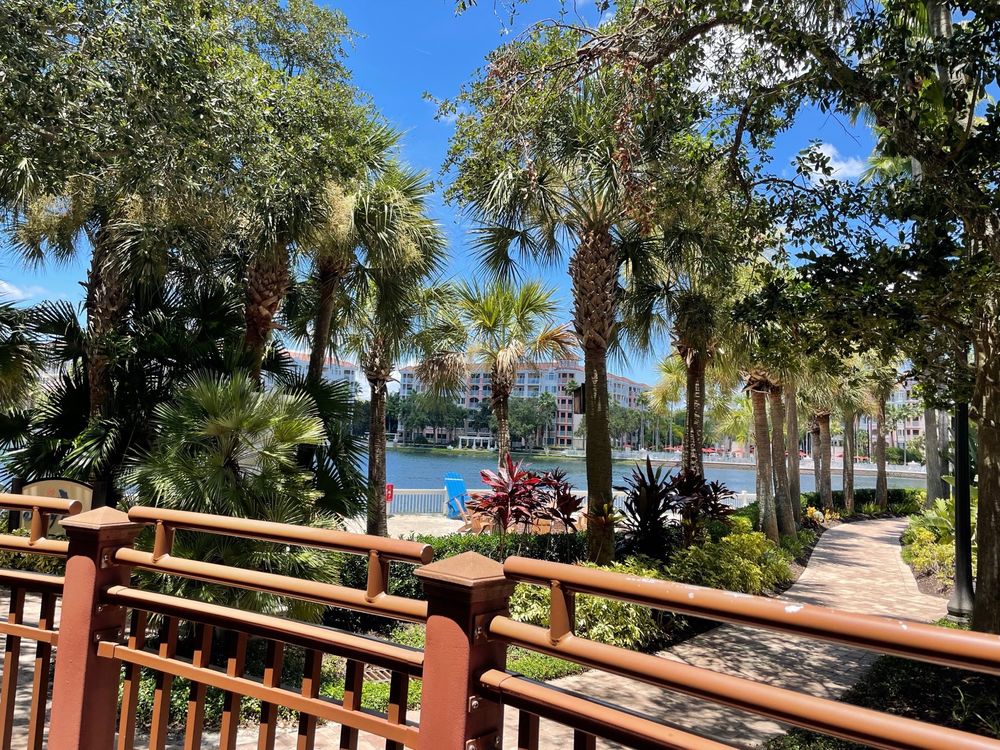 For the ultimate theme park vacation, mixed with some day trips, awesome shopping, and the best dining, Orlando is obviously number one. Marriott's Grande Vista resort is located conveniently near all of the attractions, with superb amenities and accommodations as well. Check-in to a guest room, featuring the standard hotel room, or use your points for a larger villa. Marriott villas come in one, two, and three-bedroom sizes, giving guests the ultimate comfort and privacy. Some villas also come with fully-equipped kitchens, washing machines, as well as spacious living areas.
For golf enthusiasts, Marriott's Grande Vista resort has a nine-hole course on-site, so you can practice your tee on days off from the parks. After a day out in the sun, make sure to take a dip at one of the outdoor pools. You'll love this Marriott Vacation Club destination.
Top Marriott Vacation Club Beach Resorts
In need of a beach vacation? The best Marriott beach resorts can be found on the luxurious Hilton Head Island, the islands of Hawaii, or international destinations like St. Thomas. Take advantage of direct beach access, sweeping ocean views, and fun in the sun!
Marriott's Grande Ocean on Hilton Head Island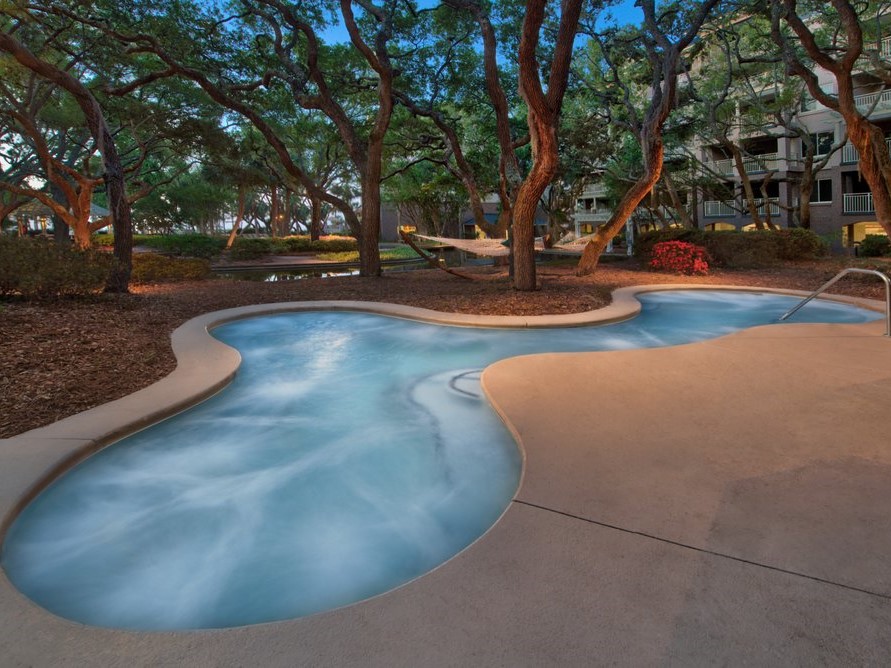 Re-imagine what you typically think of with a "beach vacation," and you might come up with Marriott's Grande Ocean resort. Stylish decor, multiple swimming pools, spacious villas, and quaint amenities perfectly mend luxury and the beach cottage vibe. Located on Hilton Head Island, this popular Marriott Vacation Club destination will help you unwind and enjoy your vacation. Not to mention, the direct beach access from your spacious villa makes your trip even more stress-free.
Marriott's Grande Ocean provides two-bedroom villas, complete with a kitchen, private balcony or porch, and either oceanfront or courtyard views. Take groceries from your fully-equipped kitchen for bites on the beach, or enjoy a nice home-cooked meal.
Marriott's Maui Ocean Club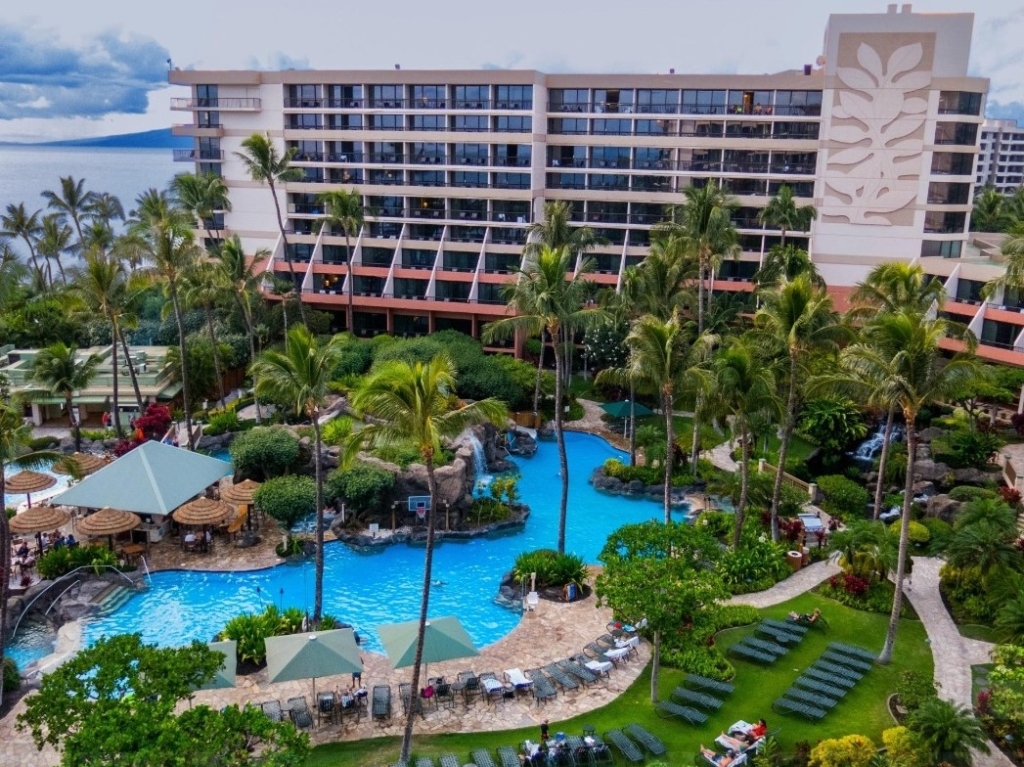 MVC owners will find plenty of Marriott Vacation Club destinations in Hawaii, but Marriott's Maui Ocean Club should be at the top of your list. Allow the tropical foliage to help you unplug and unwind while you sit oceanside. This resort is only steps away from the Pacific Ocean, complete with sparkling pools and outdoor hot tubs. With plenty of on-site activities, the kids need to come in tow too. Enjoy spacious guest rooms, as well as one, two, or three-bedroom Marriott villas.
Three towers sit beachside, giving each room an impressive ocean or mountainside view. Not to mention, the on-site spa takes in the sounds of the waves while you unwind and get a relaxing massage. By night, explore Maui's delicacies and shopping, or take to the elegant restaurant on the resort. Heading to an island other than Maui? There are other beautiful Marriott Vacation Club Hawaii timeshare resorts to choose from.
Best Marriott Vacation Club Ski Resort Locations
For adventurous couples or families, there's nothing better than a vacation hitting the slopes. Travel to the best Marriott Vacation Club timeshares in Colorado as well as Lake Tahoe for perfect, snow-capped peaks.
Marriott's StreamSide in Vail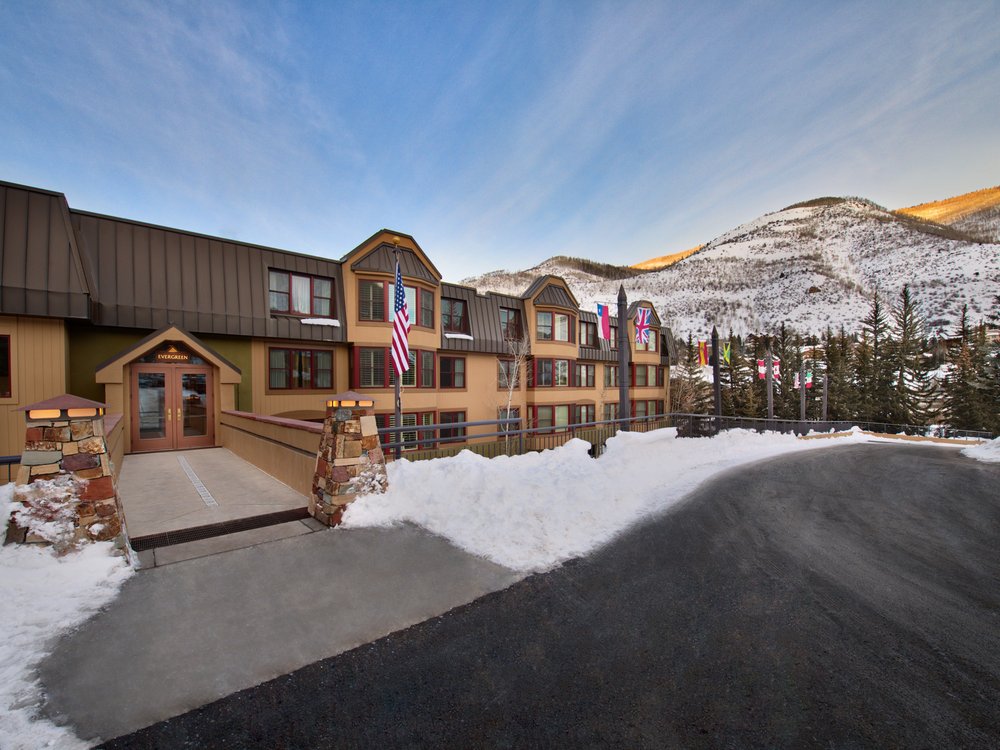 Accommodations at Marriott's Streamside are separated by the Birch, Douglas, as well as Evergreen buildings. The year-round, top Marriott Vacation Club destination in Vail is the perfect alpine retreat. Especially when the kids are coming along, families can experience an incredible stay with Kids Night In, offering games, pizza, movies, and more. There are also family movie night events, Wii bowling tournaments, and craft sessions!
Units range in size from deluxe studios to two-bedroom villas. Marriott's StreamSide Birch offers studios with kitchenettes and Murphy beds, as well as one and two-bedroom villas. For extra space that larger travel parties will need, Marriott's Streamside Douglas has multi-level one and three-bedroom loft-style villas. Finally, for the most space, Marriott's Streamside Evergreen offers 1200-square-foot, two-bedroom villas with a spacious living room area and fully-equipped kitchens. Whether you go on a Colorado summer vacation or a ski trip, you are in for a treat in Vail.
Marriott's Timber Lodge in South Lake Tahoe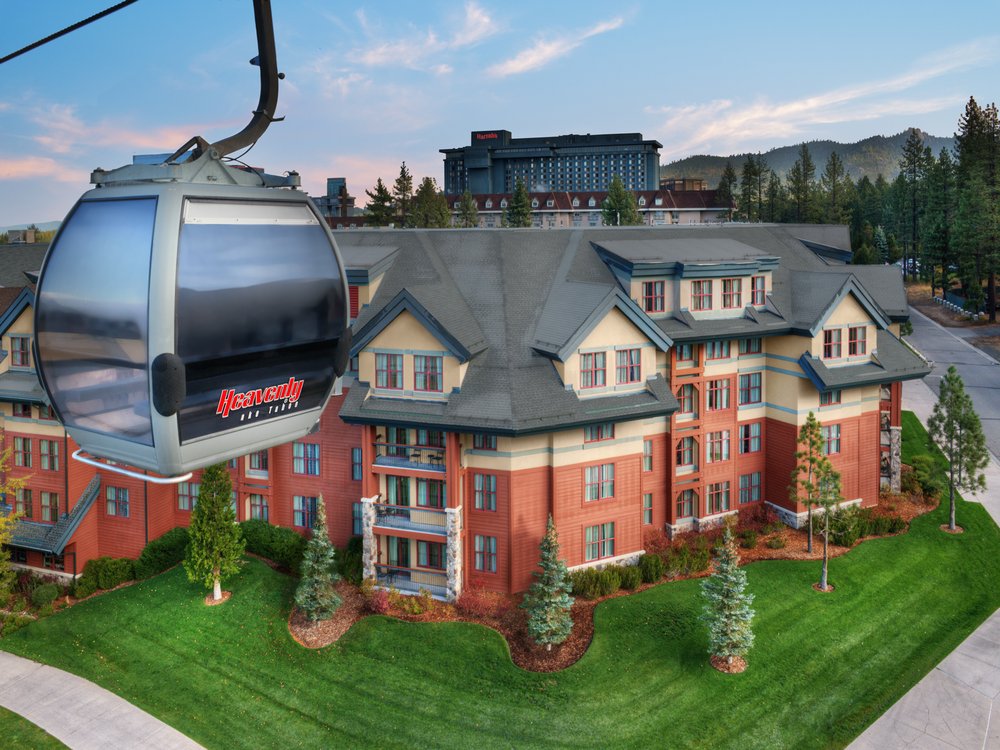 Perfect for your summer vacays, AND winter. Marriott's Timber Lodge is located in South Lake Tahoe, California, and bridges the best of both worlds. Take the gondola from the resort to Heavenly Village for shopping, dining, or skiing in the winter months. During the summer, hiking Mount Tallac Trail will satisfy your great outdoors adventurists.
On-site is the signature restaurant, Fire + Ice Grill and Bar. Enjoy warm Mongolian-style dishes while retreating from the cold outside, or take to the sauna for relaxation. Accommodations here range from premium one, two, and three-bedroom villas, complete with full kitchens, fireplaces, jetted tubs, and laundry facilities.
Urban Marriott Vacation Club Destinations
Not every vacation is for relaxation in the sun or carving through the snow on the Rocky Mountains. For top Marriott Vacation Club villas in the city, you'll be drawn to locations across the country from Boston to Las Vegas.
Marriott's Custom House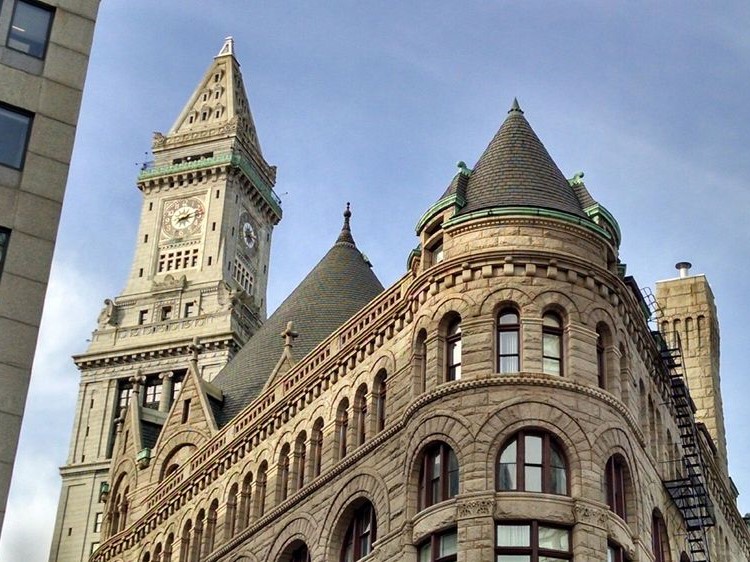 History lies in Boston, Massachusetts. What's not to love about cobblestone streets, 18th-century architecture, museums, and the best beaches not too far in Cape Cod? Marriott Vacation Club Pulse at Custom House Boston will be a blast from the past, except with air-conditioning!
This is a Marriott Vacation Club Pulse property. Pulse resorts are in urban locations and have smaller accommodations, but come with all of the luxury and comfort you would expect from Marriott Vacation Club destinations. Plus, Marriott's Custom House is only steps away from the Boston Harbor (an ideal spot for your next July 4th vacation!)
Marriott's Grand Chateau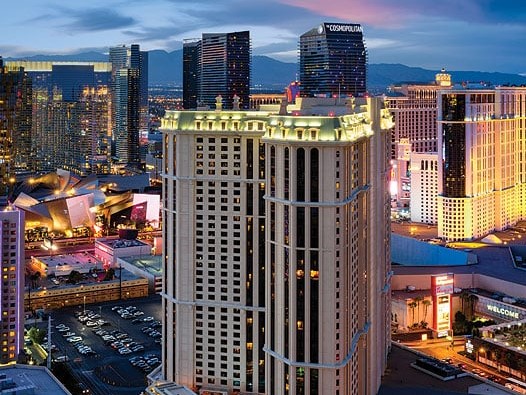 Lights! Music! Casinos! A trip to Sin City is probably on just about everyone's bucket list, and for good reason. The Strip provides entertainment for days, with top-rated gourmet restaurants, world-class casinos, and shows that wow visitors every time.
Marriott's Grand Chateau is conveniently located right along The Strip, so you never miss out on the excitement in Las Vegas. Take to the rooftop pool and bar by day, so you can relax in comfort and with a view. Accommodations range from guest rooms to one, and two-bedroom villas. Villas are complete with kitchens, spacious living/dining areas, as well as private bedrooms. This Marriott Vacation Club destination comes with attractions galore, and comfort.
Top International Marriott Vacation Club Destinations
One of the many benefits of Marriott Vacation Club is the ability to travel the world. Go international with the best Marriott resorts in incredible locations.
Ritz-Carlton St. Thomas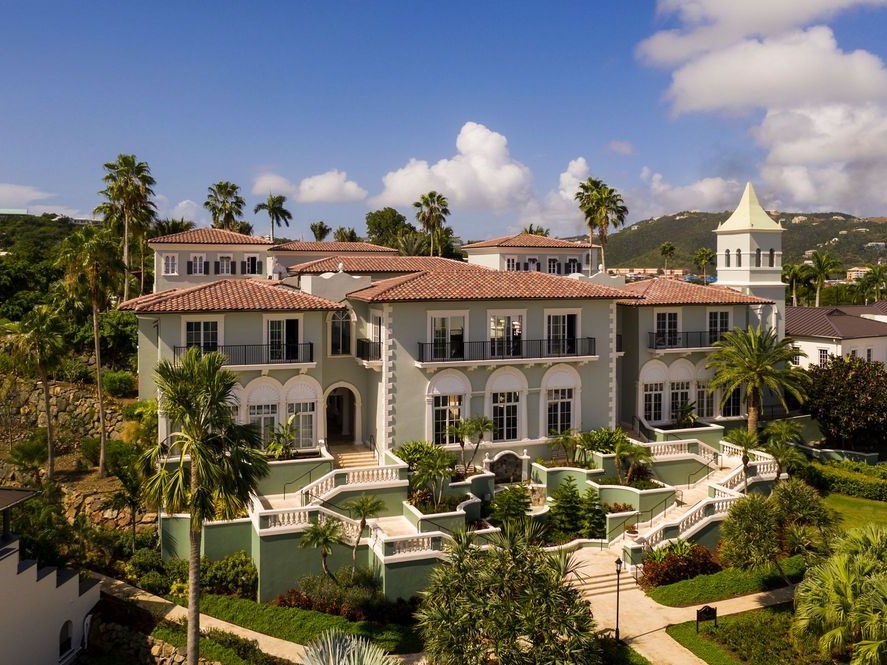 See the Caribbean in a new light, with the newly remodeled Ritz-Carlton St. Thomas resort. After a $100 million renovation, this property is packed with four dining venues, delightful scenery, dinner cruises, and island-hopping experiences. Welcoming couples, families, and travel enthusiasts, there is plenty of opportunity for adventure. What's more, Ritz-Carlton, St. Thomas unveiled the new Lady Lynsey II, a 60-foot luxury catamaran. Perfect for events, Lady Lynsey II can accommodate up to 75 guests and offers many different activities for your celebratory needs.
Marriott's Phuket Beach Club in Thailand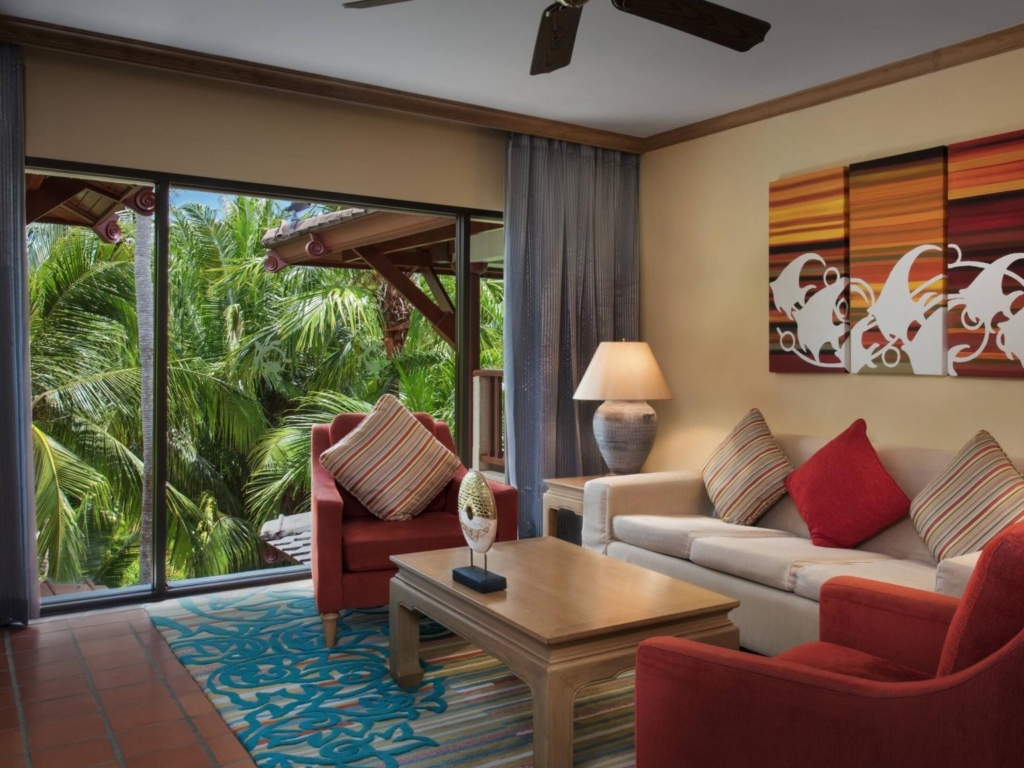 If a trip to Asia is on your dream list, the time is now. This Marriott Vacation Club destination is out of this world and truly like no other. A tropical paradise that is practically in the jungle, Marriott's Phuket Beach Club resort will bring you back in touch with yourself. Find your inner zen with gorgeous gardens and landscaping while also enjoying the on-site spa. Dining options are also here, so every member of the family can find something delicious to eat.
Apartment-style accommodations are complete with fully-equipped kitchens, spacious living/dining areas, and exquisite master bathrooms. Enjoy your time in Thailand with this luxurious and comfortable setting.
Other Resorts in the MVC Family
Another perk of joining the Marriott Vacation Club is that you'll have access to resorts and hotels from the following as well:
Marriott Vacation Club Pulse
Grand Residences by Marriott
Plus, Interval International is also owned by Marriott Vacations Worldwide, which means you can exchange your ownership for thousands of other vacation opportunities around the globe.
Learn More: Best Interval International Resorts To Visit!
Marriott Vacation Club Resales
If you're not a Marriott Vacation Club owner already and wondering if Marriott is worth it, a timeshare resale property is a perfect way in. Marriott Vacation Club resales cost less than half the price and allow you to try out the vacation ownership lifestyle. If one of these Marriott Vacation Club destinations has caught your eye, take a look at all of our timeshare listings online. You can make an offer right on the resort page, or call one of our Licensed Real Estate Agents at 1-800-410-8326.