Would you like to travel the world? How about having access to thousands of resorts for the price of one? The key to both of these things is a membership with Interval International. Interval International, or II, is a vacation exchange company for timeshare owners. This a great way to expand your options for a vacation beyond your home resort. It's affiliated with various major vacation brands, like Hyatt Residence Club, Marriott Vacation Club, and Disney Vacation Club, to name a few. Let's dive into our list of Best Interval International Resorts that you should visit on your next vacation!
What is Vacation Exchange? Know Before You Travel to an Interval International Resort
If you're new to Interval International, you may have heard the term "vacation exchange" but not know what it is. So, before we go over the best Interval International resorts, we'll quickly cover how this program works. To put it simply, vacation exchange programs allow you to trade in your stay at your home resort for one at thousands of other resorts around the world. To do this, you'll need an II membership. Fortunately, qualifying for a membership is simple! All you need to do is buy a timeshare at a resort affiliated with Interval International, and you'll be able to sign up for a membership. At this point, you'll be able to expand your choices for your next vacation massively.
How to Decide Which Timeshare is the Best Interval International Resorts
Vacation exchange networks like Interval International are among the most popular in the world. Founded in 1976, this company allows timeshare owners to trade a week at their resort for another week at another resort. Over forty years after its founding in Miami, Florida, the company has offices in 12 countries worldwide. When it comes to Interval International, there are so many great resorts to choose from. At the end of the day, deciding which is the best comes down to your personal preference. With that said one of the best things about Interval International is that once you become a member, you can travel to any of the resorts at the list below and more!
Learn more: Interval International: All You Need to Know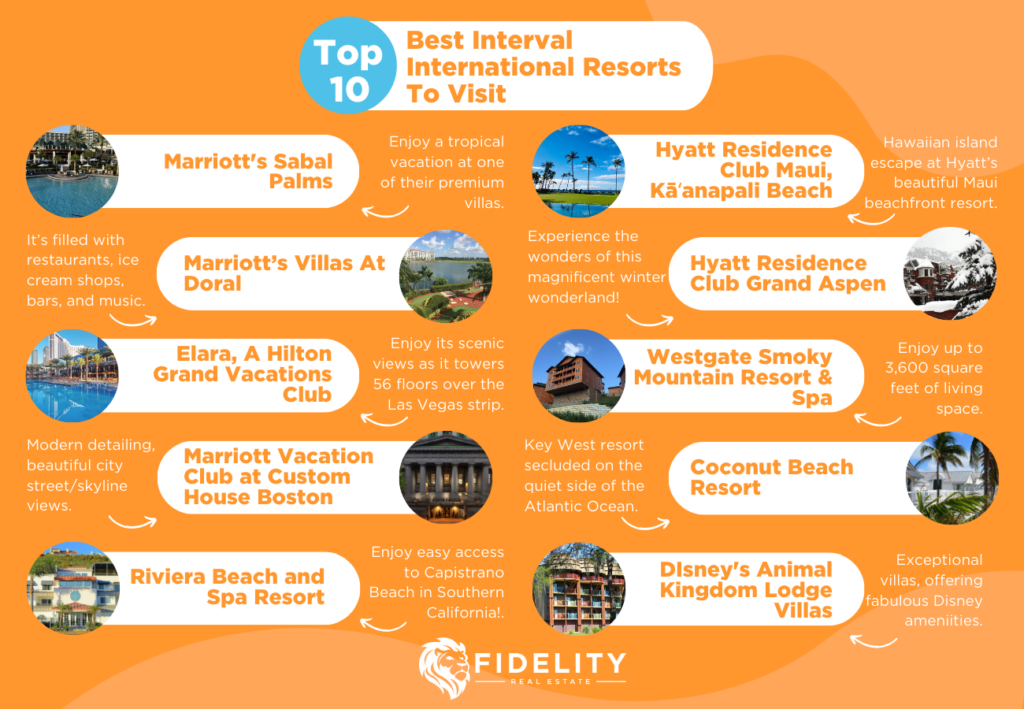 Overview of the Best Interval International Resorts
Top 10 Best Interval International Resorts
1. Marriotts's Sabal Palms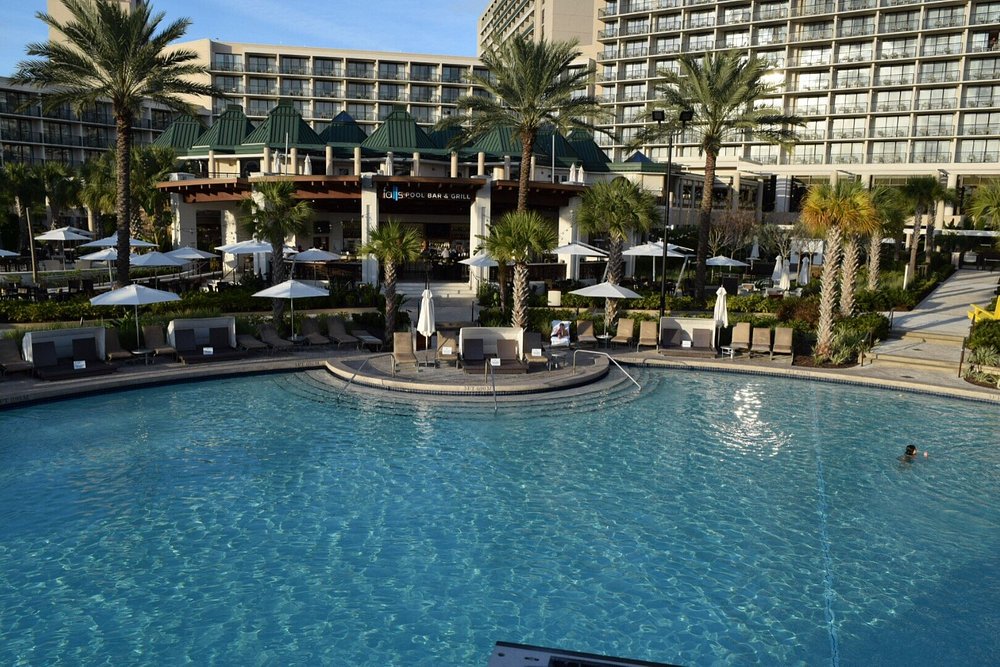 Luxurious and peaceful, Marriott's Sabal Palms is truly like no other. This Interval International resort is located right here in sunny Orlando, Florida. You can enjoy a tropical vacation at one of their premium villas. Stay in one of their spacious two-bedroom, two-bathroom villas. They each feature separate living and dining areas, a furnished balcony or patio, a fully equipped kitchen, and a washer/dryer. Key amenities also include a fitness center, pool, and barbeque/picnic areas.
Because of Sabal Palms' great location, you have the opportunity to try the many different restaurants or exhilarating theme parks that Orlando has to offer, whether you want to go sightseeing at the Kennedy Space Center or a scenic boat tour on the Gray Line of Orlando: you can! Head to SeaWorld Orlando, Universal Studios, or Walt Disney World to have the time of your life on their electrifying rides. If you want a more relaxed setting, you can make your way to one of the many golf courses or spas nearby to ease your mind and have some me-time. Whatever it is you are in the mood to do, you will be able to.
2. Hyatt Residence Club Maui, Kāʻanapali Beach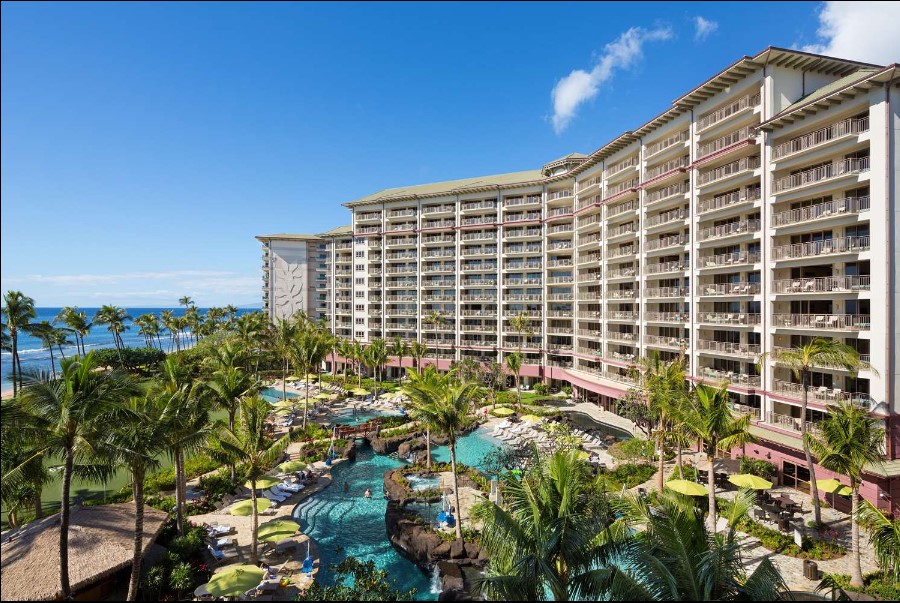 The Hyatt Residence Club Maui, at Kāʻanapali Beach, is one of the best Interval International resorts because it's pure paradise! Change the scenery of a regular vacation and experience a vacation like you never have before! Enjoy this Hawaiian island escape at Hyatt's beautiful beachfront resort in Maui. Choose from a one to three-bedroom villa with gourmet kitchens, large private lanais, stunning ocean views, and stainless steel appliances. We also can't forget their modern spa-like bathrooms! When you're a guest, you have the luxury of using all the amenities that the property offers.
Those amenities include a fitness center, a pool, a concierge, business services, and free internet access. You can also dine at the Lahaina Provision Company or the Pau Huaka'i Tiki Bar between the pools and Ka'anapali Beachwalk.
3. Marriott's Villas At Doral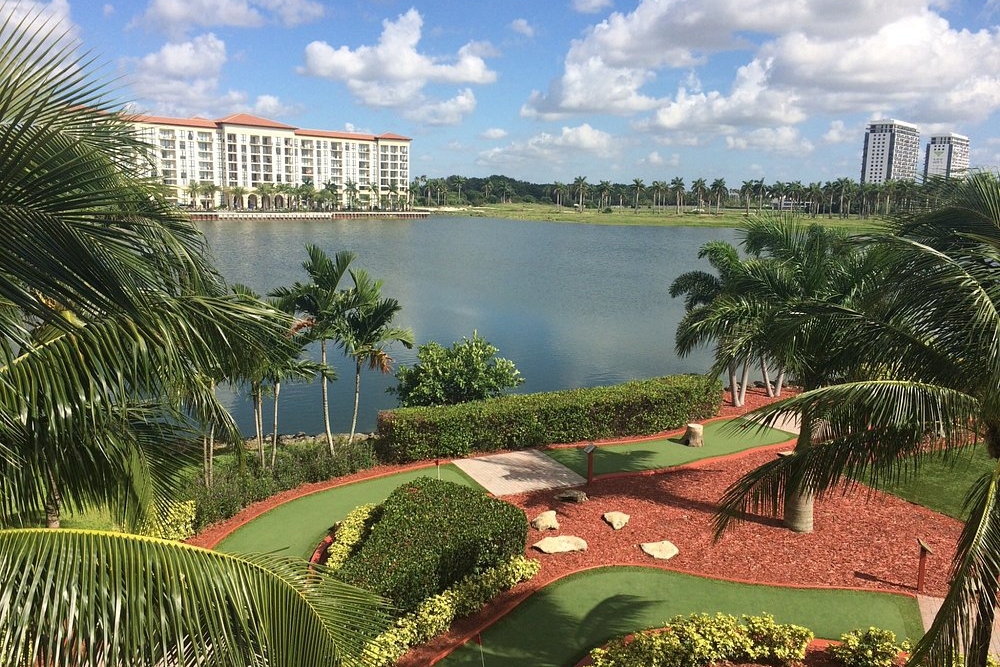 Looking for the best Interval International resorts in South Florida? The Marriott Villas at Doral should always be at the top of your list! Whether you spend your day exploring Miami's cultures and foods or luxuriating on the beach, you can always find that balance of peace and the indulgences of a villa vacation at Marriott's Villas at Doral. At this spacious resort, you can enjoy a two-bedroom villa; equipped with a full kitchen, a balcony, lakefront views, and more, along with amenities such as golf, an recreation center, a spa, and concierge services.
Because you are in Miami, there are a plethora of activities that you can partake in if you choose to try new things. In the backyard of the Marriott Villas at Doral is Doral City Place. It's filled with restaurants, ice cream shops, bars, and music. You can also head over to Downtown or Miami Beach and get some shopping done, have a quick drink with friends, or go sightseeing in Miami's historical landmarks.
4. Hyatt Residence Club Grand Aspen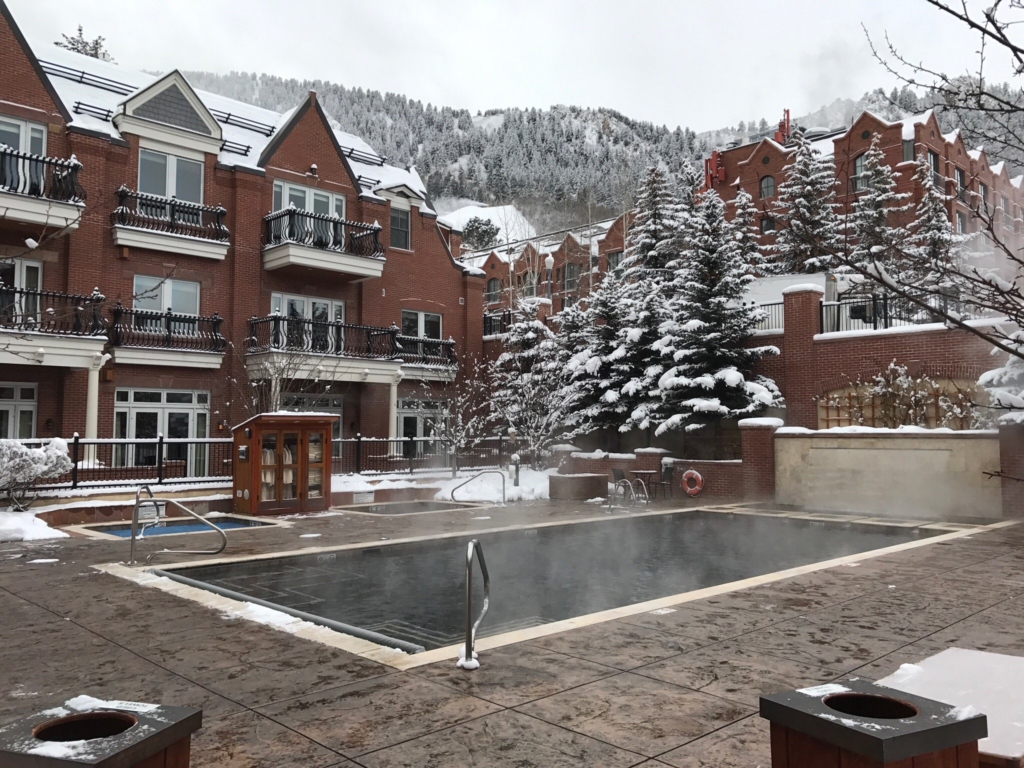 This resort is located just steps away from the grandeur of Ajax Mountain. When you stay at Hyatt Residence Club Grand Aspen, you get the chance to experience the wonders of this magnificent winter wonderland! This is one of the best Interval International resorts because it includes luxuriously Victorian-styled one to four-bedroom units, multiple fireplaces, private balconies, grand kitchens, spa tubs, steam showers, and the list goes on!
Because of your location, there's plenty to keep you occupied while visiting. If you're interested in local area activities, you can visit the internationally recognized Aspen Art Museum, Theatre Aspen, Jazz Aspen Snowmass, or the Aspen Institute Community. If you want to relax in the comfort of your resort and do something a bit more subtle, you can take advantage of Grand Aspen's fitness center, pool or even go skiing! The choice is ultimately yours!
5. Elara, A Hilton Grand Vacations Club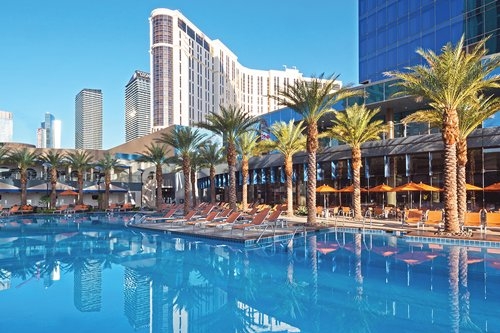 Headed to Las Vegas and want a memorable stay and experience? Then it's only right that you stay at the Elara! The Elara offers you the option to pick from a cozy studio or a spacious multiroom suite. Enjoy its scenic views as it towers 56 floors over the Las Vegas strip. Some of the suites come with a fully equipped kitchen, living area with 65″ HDTV, a home theatre projector, dining area, washer/dryer, and a lot more!
If and when you stay at the Elara, you can relax poolside in one of their 32 private cabanas and grab some food and drinks at the poolside bar & grill, or sit back and enjoy the beautiful views of Las Vegas. Want to explore? Just steps away, you can visit the most famous shopping destinations, try tasty new foods by world-renowned chefs at their restaurants, do some self-care and recharge at one of the spas, and lastly, you can enjoy the entertainment and nightlife!
6. Westgate Smoky Mountain Resort & Spa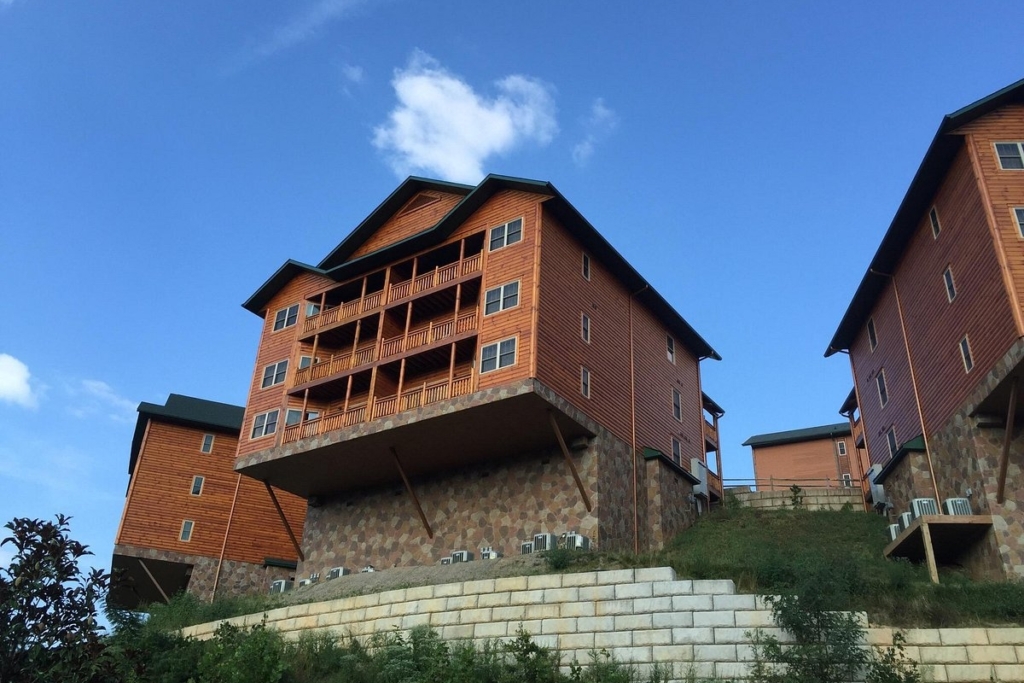 If you are an outdoor enthusiast, the Westgate Smoky Mountain Resort & Spa is one of the best Interval International resorts that you should definitely visit! Located minutes from the Great Smoky Mountains National Park, Downtown Gatlinburg, and the Dollywood theme park, you are in a prime location for all things fun!
Whether you're on a solo getaway or traveling with your loved ones, the accommodations will be perfect for either or. Book yourself a studio or up to a five-bedroom villa and enjoy up to 3,600 square feet of living space. When you stay at the Westgate Smoky Mountain Resort & Spa, you can comfortably sleep up to twenty guests. The majority of the villas come equipped with full kitchens, a living/dining area, a balcony/patio, a fireplace, and more. Enjoy amenities such as Wild Bear Falls Water Park, heated outdoor pools, a flying bear zip line, a fitness center, and a Serenity Spa.
7. Marriott Vacation Club Pulse at Custom House Boston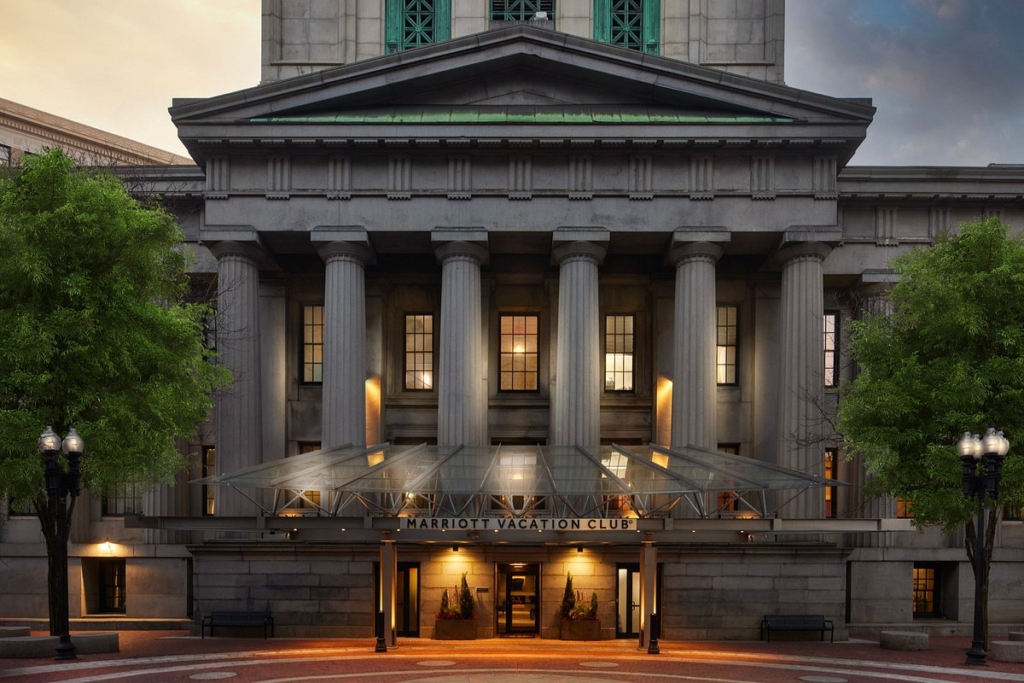 Located in the heart of Boston, Massachusetts, is Marriott Vacation Club Pulse at Custom House Boston. Elegant and stylish: you will find plenty in all of their guest room suites. With modern detailing, beautiful city street/skyline views, as well as great amenities, it's hard to think you would choose anywhere else.
Enjoy craft cocktails and tasty bar food at the Custom House Bar. Or enjoy the 24/7 fitness center that is equipped with cardio equipment and free weights. You can even gaze out over the city at the observation deck on the 26th floor. This is one of the best Interval International resorts to visit because you still have a whole world that awaits you if you choose to adventure the city. Make sure to go sightseeing at monumental landmarks like Fenway Park.
8. Coconut Beach Resort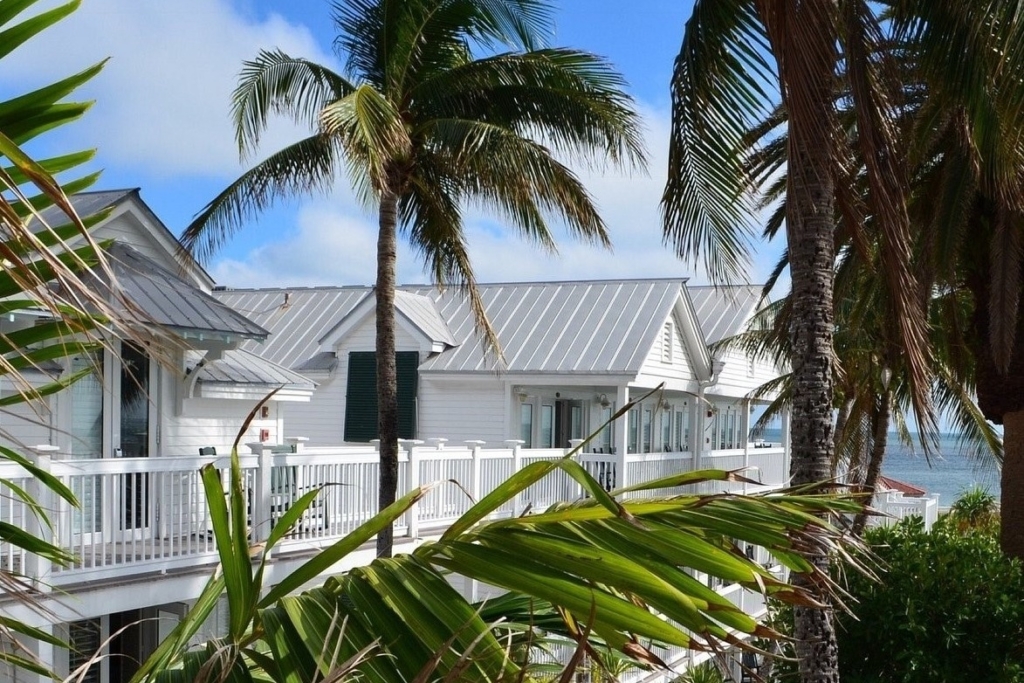 Secluded on the quiet side of the Atlantic Ocean in Key West, Florida, is the Coconut Beach Resort! This stylish Interval International resort will have you in complete awe because of its stunning and vibrant features. Holding to the island tradition, you will see beautiful French doors that open to the balmy breezes of Key West. All one and two-bedroom suites come with a full kitchen, living area, and a balcony. Studios give couples an intimate hideaway that is equipped with a mini kitchen.
Enjoy the private pool deck and jacuzzi that opens onto a small intimate sandy beach as you bathe in the sun. Regardless of who you're with, you all will find peace and enjoyment during your stay at Coconut Beach Resort!
9. Riviera Beach and Spa Resort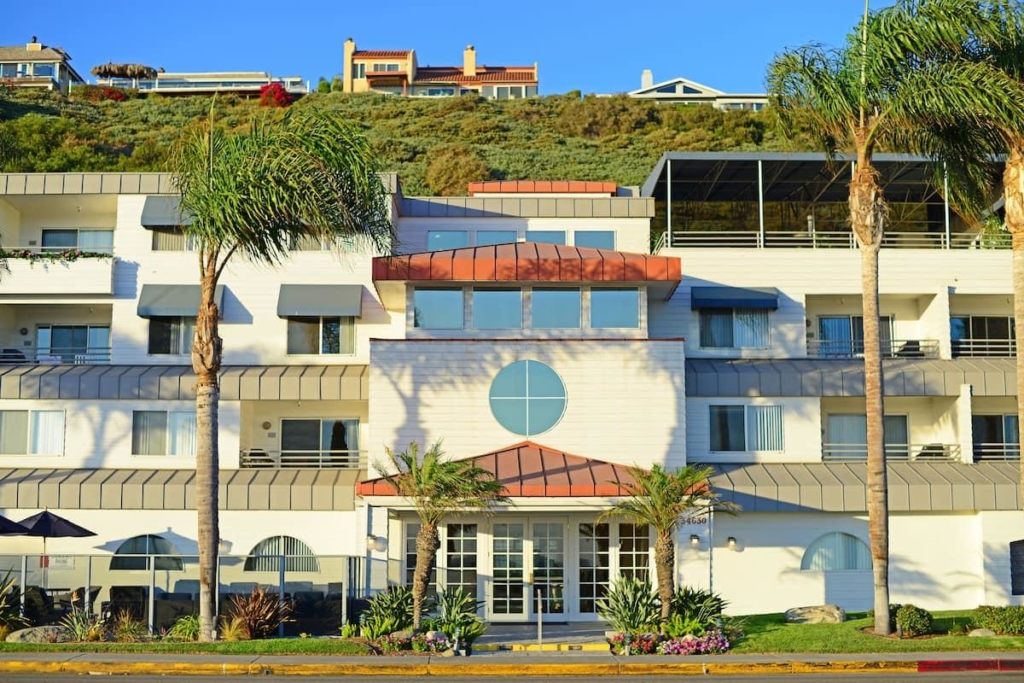 Connected by a pedestrian bridge to Capistrano Beach, guests are only a few steps away from their feet being in the sand when staying at the Riviera Beach And Spa Resort. This Southern California resort stands out as one of the best Interval International resorts thanks to its easy access to some of the best attractions in the area.
Relax in the two pools, saunas, and full fitness room with a tanning bed. When you're ready to call it a day, the resort's spacious units provide a fully equipped kitchen and a barbecue on a private deck. Plus, there's on-site dining for those days where you don't feel like venturing out into the city to grab a bite to eat.
10. Disney's Animal Kingdom Lodge Villas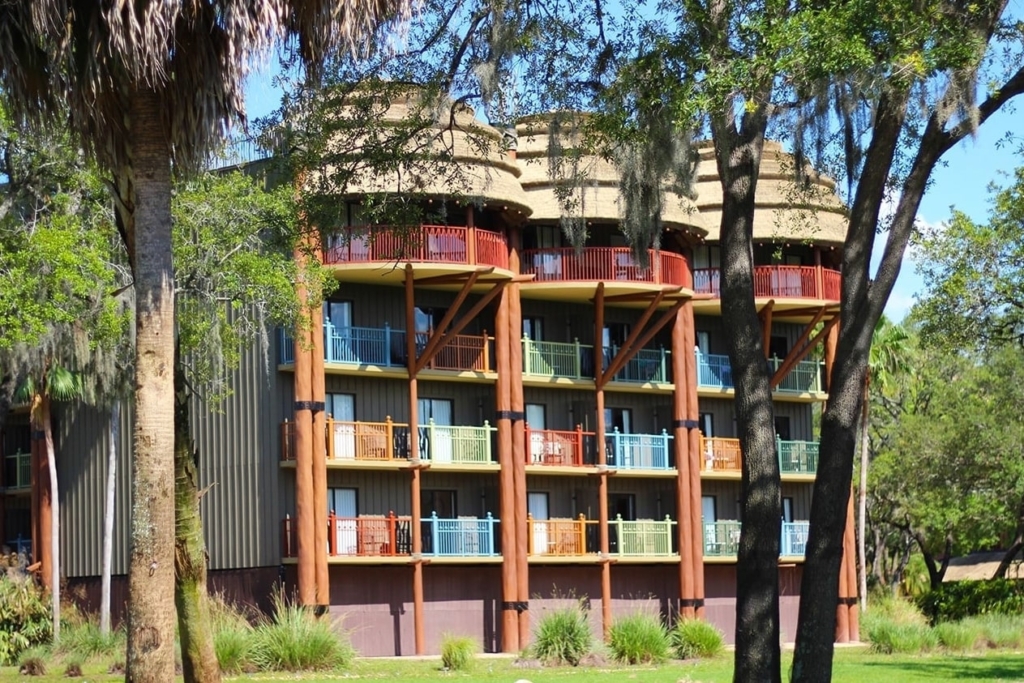 Experience the enchantment of the African Savanna at Disney's Animal Kingdom Lodge Villas. Nestled within this extraordinary property, you'll discover a one-of-a-kind lodging experience. Enjoy Disney Animal Kingdom Lodge's exceptional villas, offering one, two, and three bedrooms of your choosing. If you don't need a lot of space, the deluxe studio is the ideal option, accommodating up to four people. They feature fully equipped kitchens, washers and dryers, inviting living and dining areas, and private bedrooms with locking doors, similar to upscale condos.
The Uzima Pool provides the entire family with a delightful oasis. Spanning an impressive 11,000 square feet, this paradise boasts two rejuvenating whirlpool spas, offering relaxation and serenity amidst the excitement. For the little ones, Pumbaa's Fun and Games Arcade awaits, ready to entertain them around the clock. To further enhance your stay, Animal Kingdom Lodge presents a deluxe spa and a state-of-the-art fitness center, ensuring all your vacation needs are met.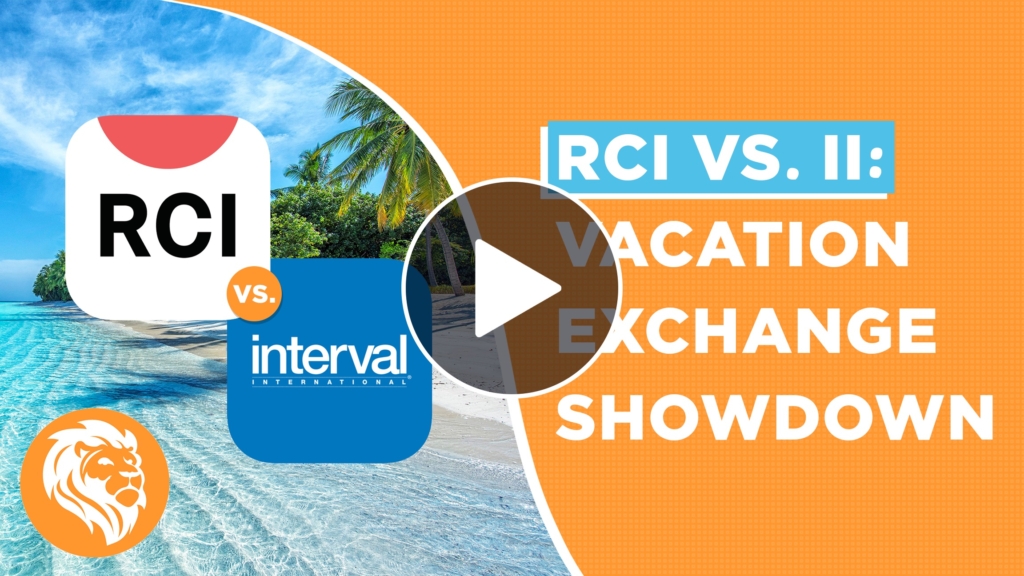 Want to learn more about Interval International? Or are you curious about other exchange networks? If the answer to either of these questions is yes, check out our video "RCI vs. Interval International: Vacation Exchange Showdown."
Buy a Timeshare at the Best Interval International Resorts
Want to see the world with Interval International's massive vacation exchange network? We can help! Browse the best Interval International timeshares for sale on the timeshare resale market. We have listings for resorts from Marriott, Disney, Hyatt, and more. Contact our Licensed Real Estate agents at 1 (800) 410-8326 to learn more, or email us at team@fidelityresales.