Have you started planning your New Year's Eve vacation yet? Take a look at some of the top Bluegreen resorts in prime celebration locations. You'll be hard-put to not find the perfect spot while you celebrate with the world.
The Fountains Orlando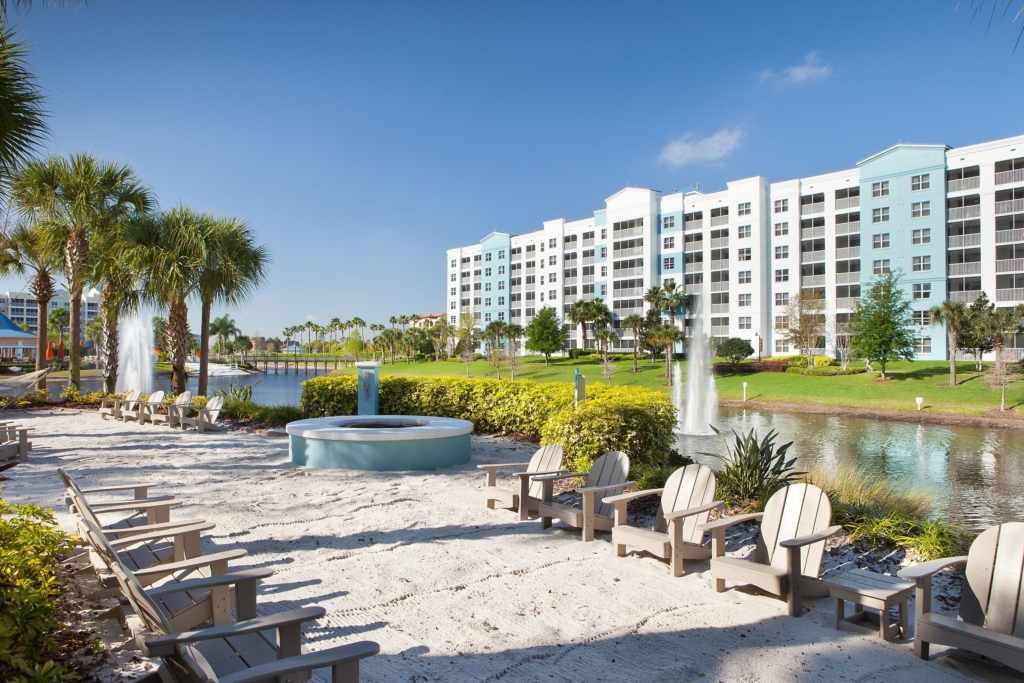 Orlando has the perfect family-fun activities that make for a great New Year's Eve celebration. Being the theme park capital of the world, the parties will be plenty in the entire area.
The Fountains Resort is considered one of the top Bluegreen resorts mainly for its excellent location, cozy accommodations, and top-notch service.
Events in Orlando for New Year's
There are going to be plenty of events, parties and celebrations happening in Orlando on NYE. Adults over the age of 21 can EVE at Universal CityWalk for nightclubs, live music, drinks and socializing.
For a family-friendly evening, The Fountains Resort is close to Walt Disney World theme parks. Unique celebrations at the parks will wow the little ones, and parents can also enjoy the fireworks with a delicious beverage.
Bluegreen Club 36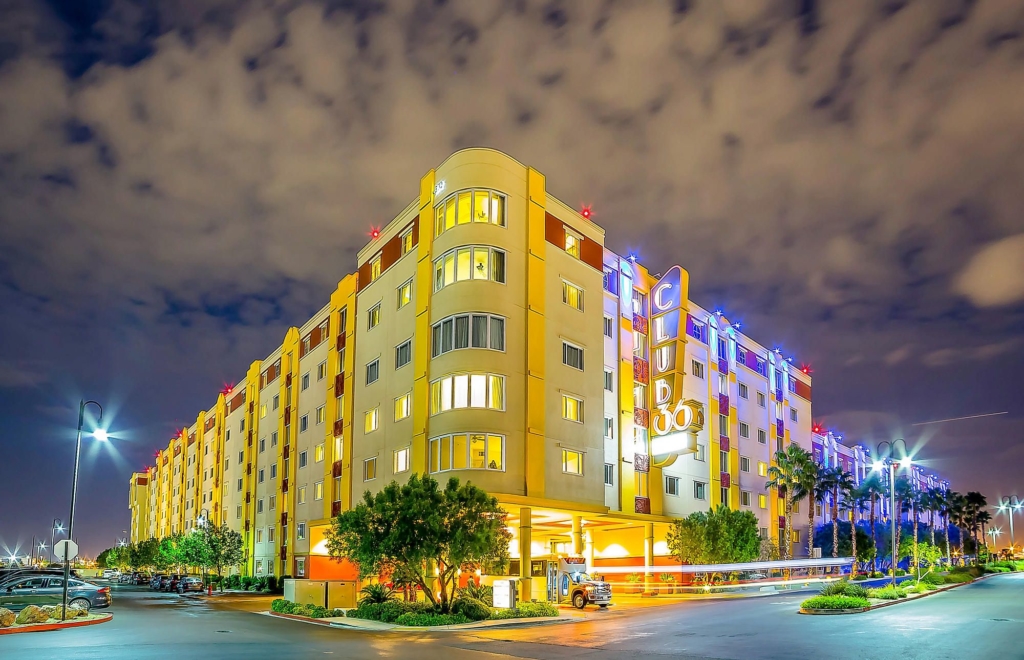 Can you think of anything more exciting and fun for NYE than a trip to Las Vegas? As one of the top Bluegreen resorts, Bluegreen Club 36 has a perfect spot in all the activities. As a great break from the action down the Strip, guests here can relax all day and then take a free shuttle to Planet Hollywood Hotel & Casino. Whether you want to party all night or sit by the pool all afternoon, Bluegreen Club 36 is made just for you.
Stratosphere Tower Party
For a New Year's Eve Party 800-feet in the sky, head to the Stratosphere Tower. 360-degree views of the Strip below you, bird's-eye view of the fireworks, party favors, gourmet food and more take NYE to a whole new level.
The Manhattan Club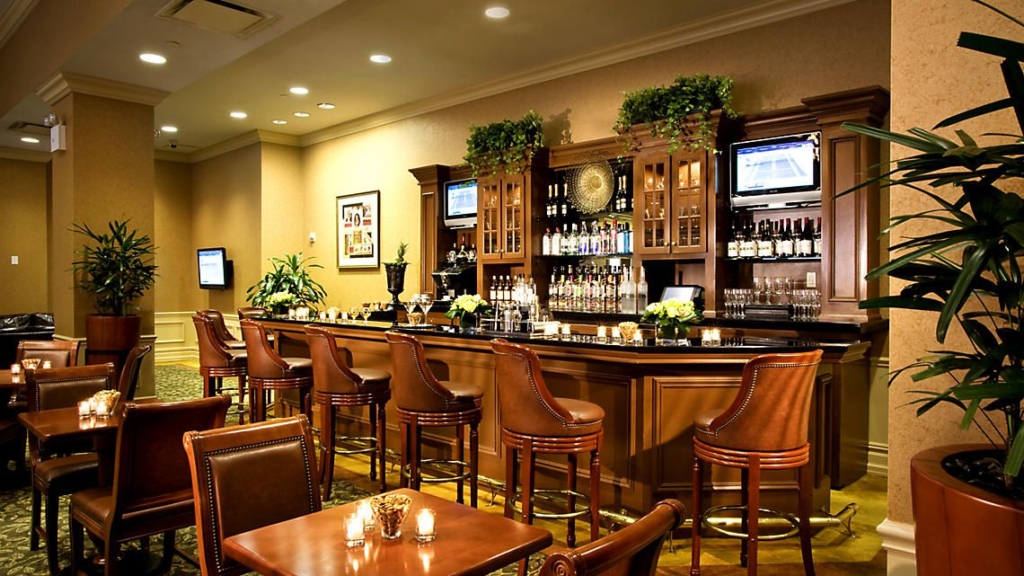 There's nothing like Times Square celebrations on New Year's Eve. Make the Ball Drop a reality instead of watching it on TV this year while staying at The Manhattan Club. Located between Broadway and Seventh Avenue, this Bluegreen resort is within walking distance to most of the places on your to-do list in NY.
Suites are modern, stylish and most importantly, super comfortable. Made to sleep three to four guests, each suite comes with a kitchenette, pillow-top mattresses, and flat-screen TVs.
BallDrop Pass
If you're going to be staying at The Manhattan Club for NYE and want to join Times Square, make sure to be prepared. With a BallDrop Pass, guests have admission to multiple venues, free drinks and free food.
SeaGlass Tower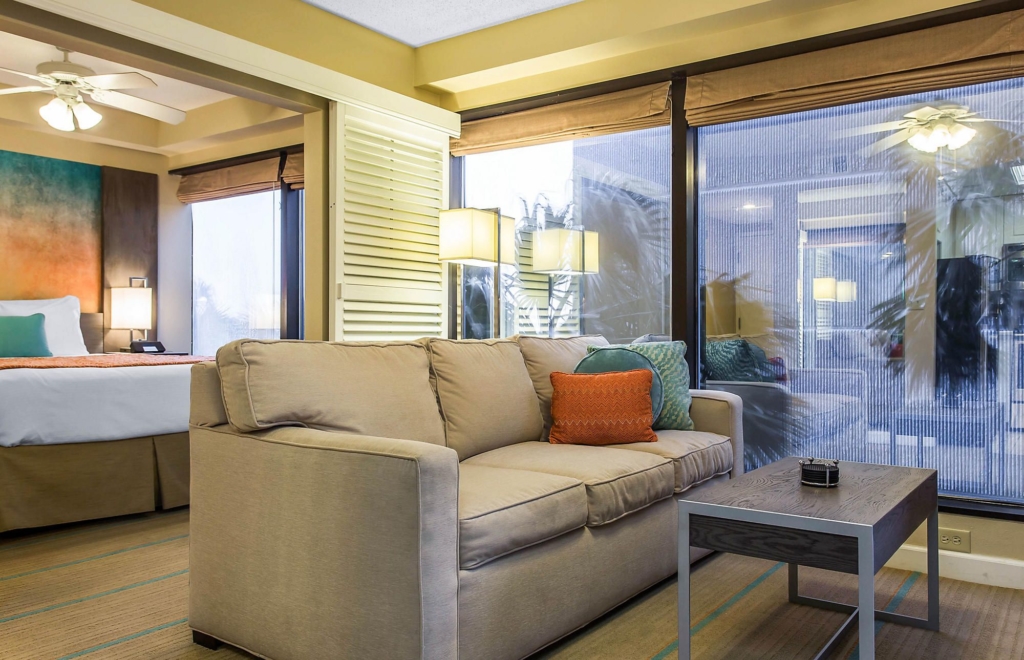 Take in some beachy waves and ocean fireworks this New Year's at the SeaGlass Tower in Myrtle Beach. Guests can start on their resolutions to relax early while swimming in the outdoor heated pool or golfing on the green nearby. On-site is also an indoor pool for those rainy days and even a whirlpool hot tub that overlooks the ocean.
One-bedroom and deluxe suites make for a comfortable stay by the sea, with full kitchens and baths, separate living and dining areas, as well as superb private balconies, perfect for viewing fireworks.
Fireworks at Barefoot Landing
On the North side of Myrtle Beach, Barefoot Landing includes shopping, dining and great entertainment. The celebrations start at 7:00 PM December 31st for their huge fireworks display, so don't miss out!
MountainLoft Resort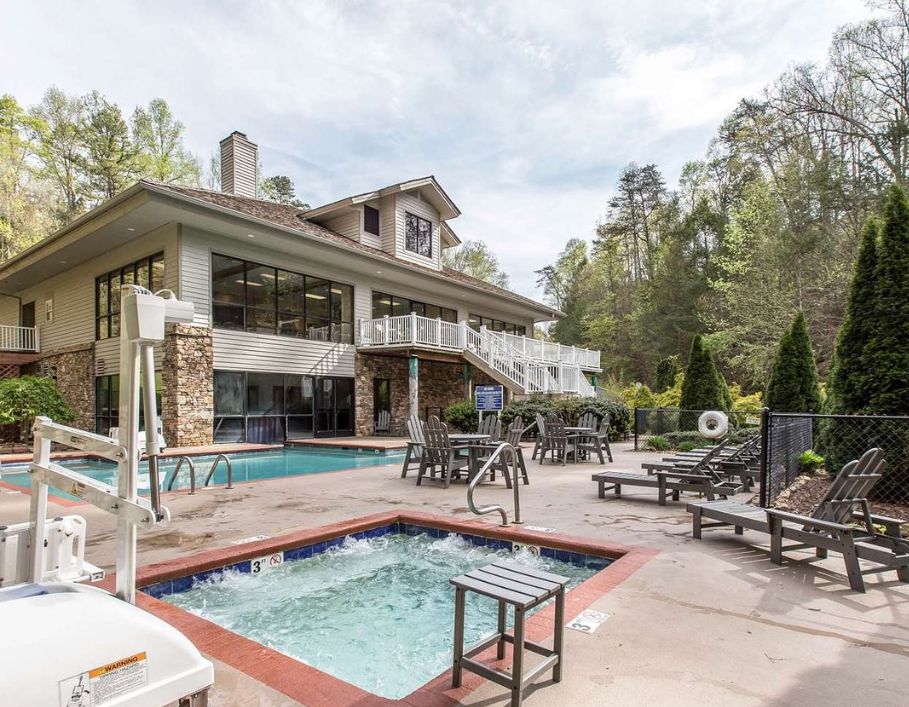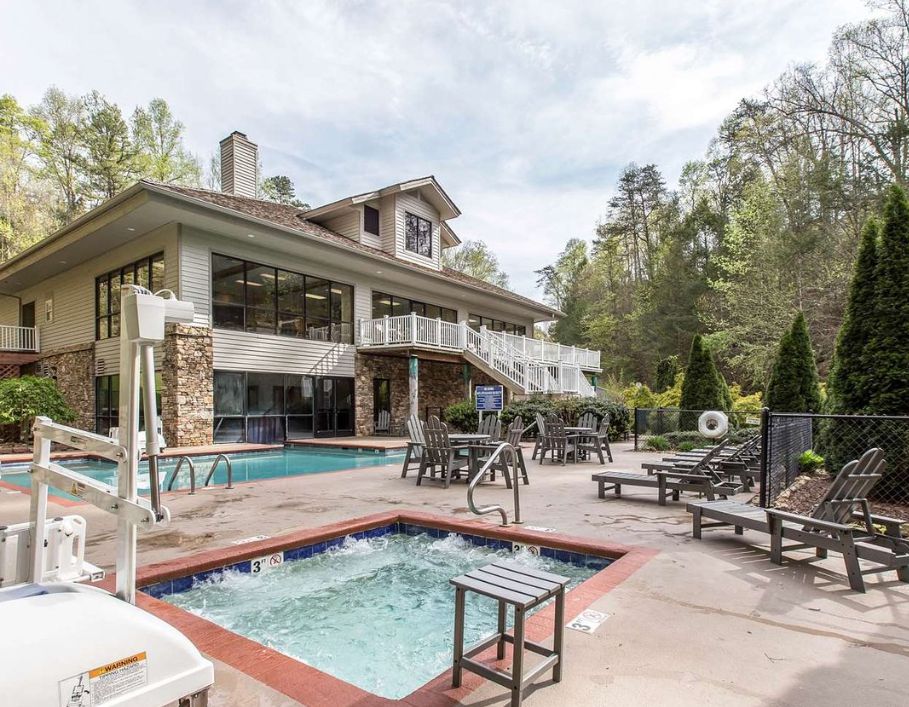 A cozy outdoor retreat for a quiet (but still fun!) New Year's Eve, MountainLoft is one of the top Bluegreen resorts for adventurers. If you love the great outdoors and being one with nature, this is the spot for you. Right next to the Smoky Mountains National Park, take beautiful winter hikes through the forestry. Sweeping views of the mountainside from the resort give you an ideal scenery of fireworks going off in the distance.
Downtown Gatlinburg
If you prefer some time to mingle with everyone else on the big night, take to downtown Gatlinburg to watch an illuminated ball descend at 11:59. A fireworks show, live DJ, food and drinks will curb your NYE party cravings!