Have you taken a Wyndham vacation yet this year? Consider spending the end of this year (and the beginning of next) at these awesome resorts. We've found great spots to visit in New York, Florida and Nevada. Let's get started!
Wyndham Midtown 45 in NYC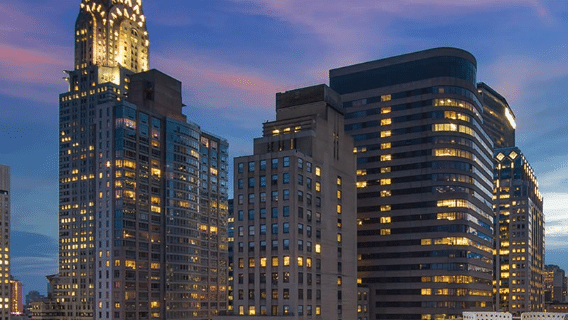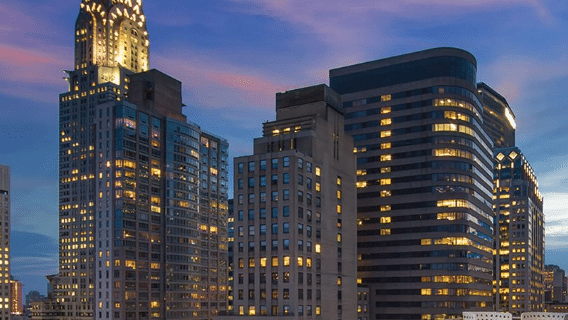 We hope you were expecting to find a location in New York for this New Year's Eve round-up. The Wyndham Midtown 45 is in a great location in the city with easy access (less than one mile) to Times Square and other New York attractions. With spacious living areas and views of the city, you won't be let down. What's more, this contemporary building features a gorgeous rooftop sitting area and 24-hour gym access. With bars and the Square within walking distance, you won't be short on activities when New Year's Eve comes around.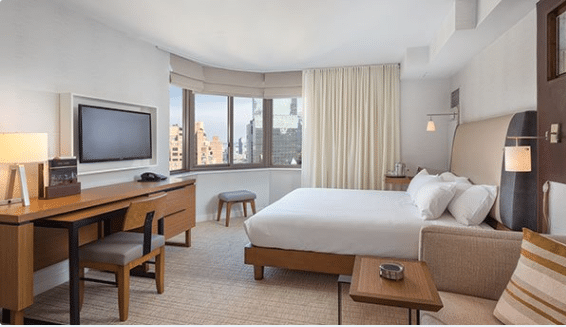 Watch the Ball Drop in Times Square
Probably the most common tradition for NYE is to watch the ball drop in Times Square. According to the Times Square Alliance, 43rd to 59th streets at 7th and 43rd to 50th streets at Broadway are the best spots to watch. It is estimated that 1 billion people watch the ball drop on television! But here, you'll be in the city in real-time. This would be a Wyndham vacation you won't soon forget.
View Timeshare Listings for Wyndham Midtown 45
Wyndham Grand Desert in Las Vegas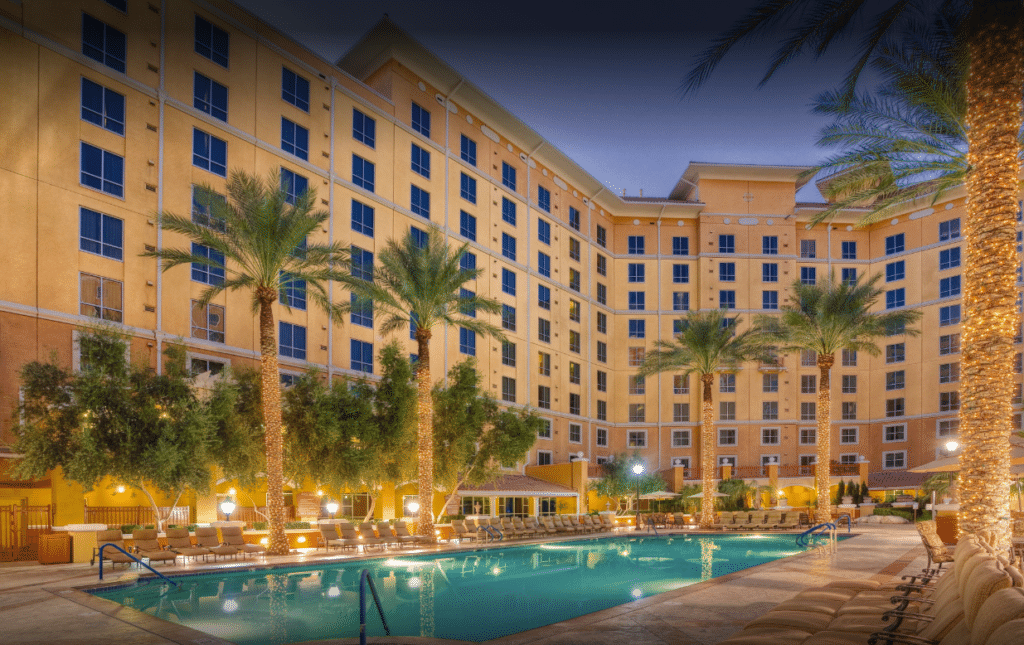 If you've already been to New York in the past for its end of year celebration, consider visiting Las Vegas this year. Since the Strip is a party year-round, you can bet that on New Year's there will be plenty of activities to enjoy. The Wyndham Grand Desert is a great choice for lodging in Las Vegas. Additionally, if you're a Wyndham owner and member of RCI you may be eligible to visit Las Vegas with your membership. With two large swimming pools, a fitness center and a luxuriously tropical vibe, you can feel pampered here.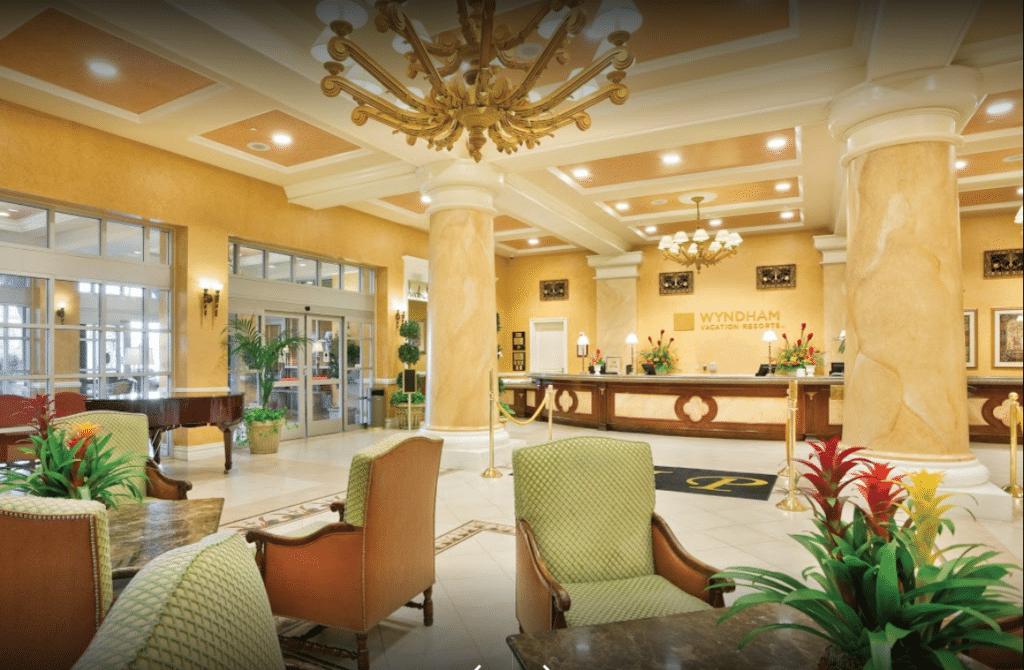 Walk the Las Vegas Strip
Stretching a little over four miles, you and your friends will have plenty to do on New Year's Eve. Experts say to arrive close to the Strip before 4 p.m. on NYE since the surrounding streets begin to close early. The casinos on the walk will set off their respective fireworks come evening, making for a gorgeous show. When the night is done, you'll get to come back to your luxurious suite and continue your Wyndham vacation. If walking isn't your style, you can also book a helicopter ride to see the fireworks from above for a better view!
View Wyndham Grand Desert Timeshare Listings
Wyndham Bonnet Creek in Orlando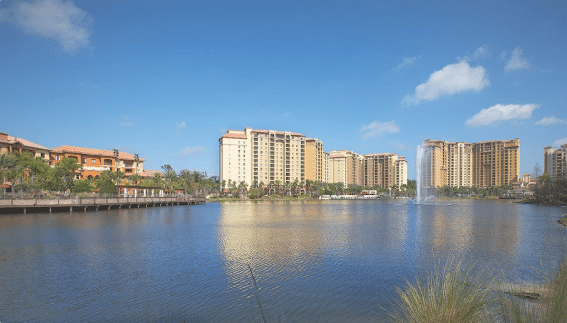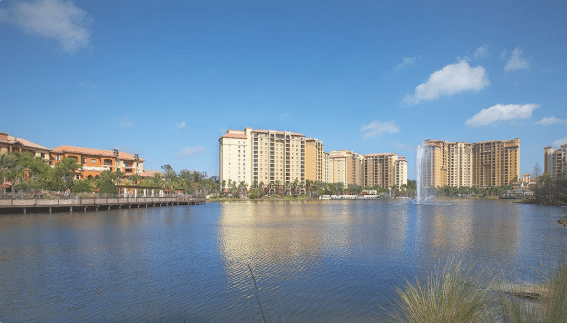 The beautiful Wyndham Bonnet Creek Resort is an ideal option to ring in the new year. Florida is a great destination for families during the holiday season and its prime location near the theme parks makes it even better. The modern room decorations, comfortable beds, and accommodating staff make for a great Wyndham vacation. Not to mention, on-site you'll find a swimming pool, lazy river, game room, bar and lounge for relaxing.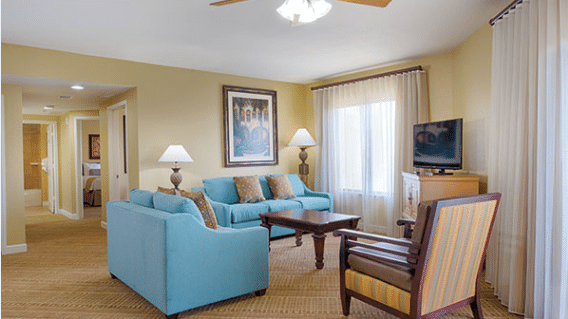 New Years Eve in Orlando
If you decide to visit Orlando for New Year's Eve, you'll have plenty of opportunities for excitement. Orlando has a great night scene, complete with fine dining and bars for parties of all sizes. Be sure to visit Disney Springs during your stay for Disney-inspired dining, shopping and strolling. Additionally, you can check out Universal's CityWalk for its New Year's Eve celebration. Experience live music and with unlimited gourmet food, you'll feel well taken care of as the new year arrives.
View Wyndham Bonnet Creek Timeshare Listings
About Wyndham Vacations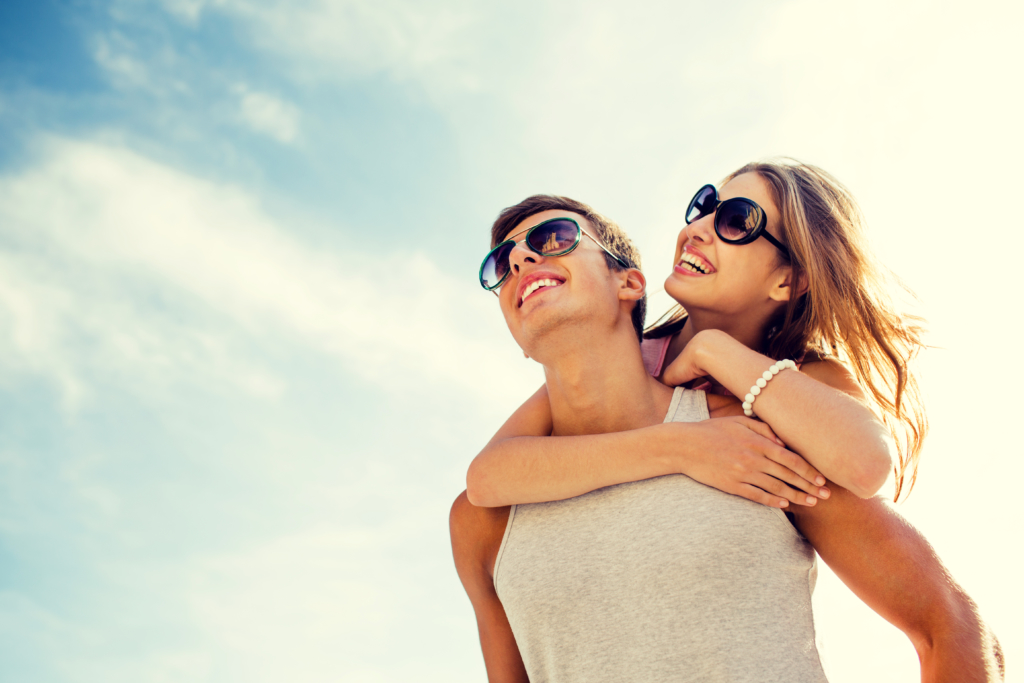 Wyndham Destinations is the parent company of several other brands. Club Wyndham, WorldMark by Wyndham, Shell Vacation Club, and Margaritaville are the most common resorts within the brand. What's more, Wyndham is the largest timeshare company in the world and owns RCI, the largest exchange network in the world. Owners of Wyndham experience amazing vacations and perks year after year. If you're ready to become a Wyndham owner, we can help. Contact a Fidelity Real Estate Agent or check out our timeshare resale listings today.