Marriott Vacation Club has resorts all over the world that offer unforgettable vacation memories to owners. The variety of destinations within Marriott's portfolio is impressive and there is a vacation opportunity for every traveler's taste. From resorts in bustling cities to mountainside ski lodges, there truly is something for everyone at MVC. For those of you looking to spend your days lounging in the sand, then look no further! We've put together our list of the top 10 Marriott beach resorts that you just can't miss!
About Marriott Vacation Club
Marriott Vacation Club is one of the top vacation clubs in the timeshare industry. There are many benefits to owning a timeshare with Marriott, but one of the top perks is the vast selection of resort destinations. The easy-to-use points system makes vacation planning simple! Owners can use their points to book a getaway to any of Marriott Vacation Club's resorts, including all of our top 10 Marriott beach resorts! Marriott owners can join Marriott Bonvoy, the club's rewards program, to take advantage of exclusive discounts and perks. Plus, buying Marriott points on the resale market means that you can get all of these benefits while saving a ton of money. Owning a timeshare with Marriott can be cost-effective for many budgets!
Top 10 Marriott Beach Resorts
Marriott brings its world-class accommodations and amenities to beaches around the world, so dream beach vacations are a possibility for MVC members. Wake up to the sound of crashing waves outside of your Marriott timeshare villa's window, then enjoy the sunset from a beachfront restaurant. From the quiet shores of Hilton Head to the remarkable sunsets over Hawaii's coastline, Marriott can take you to the beaches you've dreamed of. In no particular order, here are our top 10 Marriott beach resorts!
Marriott's Ko Olina Beach Club Resort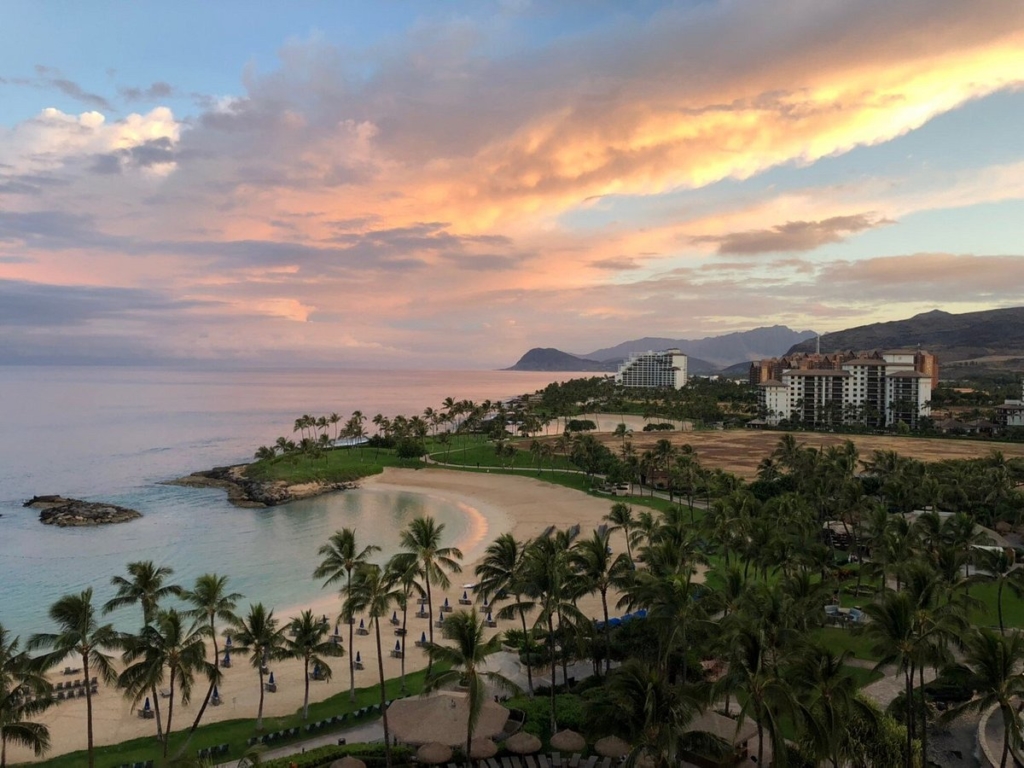 On the western shore of Oahu is where you'll find Marriott's Ko Olina Beach Club. This tropical oasis makes our list of the top 10 Marriott beach resorts because of its lush grounds amongst the golden sands. Guest villas are just steps from the beach and offer stunning views of the sparkling waters. The resort offers beachside pools and restaurants, so guests can enjoy the beach even from afar. Guests will be dazzled by the incredible sunsets over the Pacific.
Marriott's SurfWatch Resort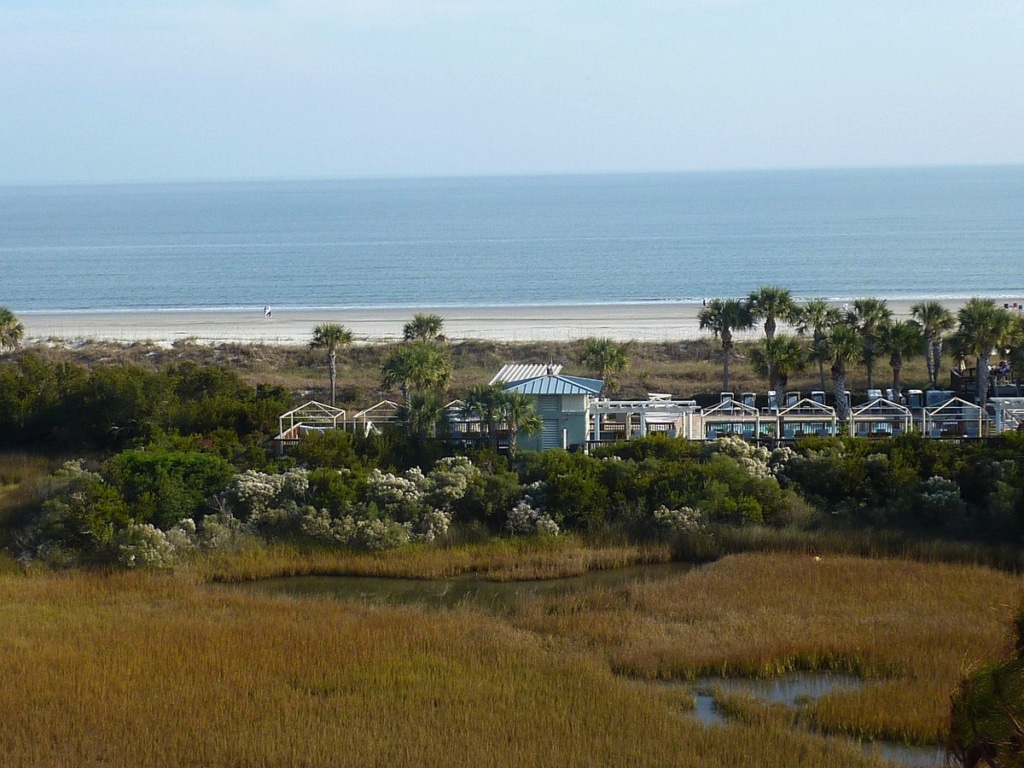 Unwind on the serene beaches of Hilton Head, South Carolina at Marriott's SurfWatch resort. You'll find Marriott's trademark service and amenities here, so you can truly relax knowing that you'll feel right at home at SurfWatch. Hilton Head is known as being a quieter beach destination, so it's perfect for those looking for peace and quiet while lounging in the sand. This laid-back seaside resort offers spacious villas and amazing amenities. Don't forget to check out the beachfront pool's bar for a refreshing drink with a beach view.
Marriott's Maui Ocean Club Resort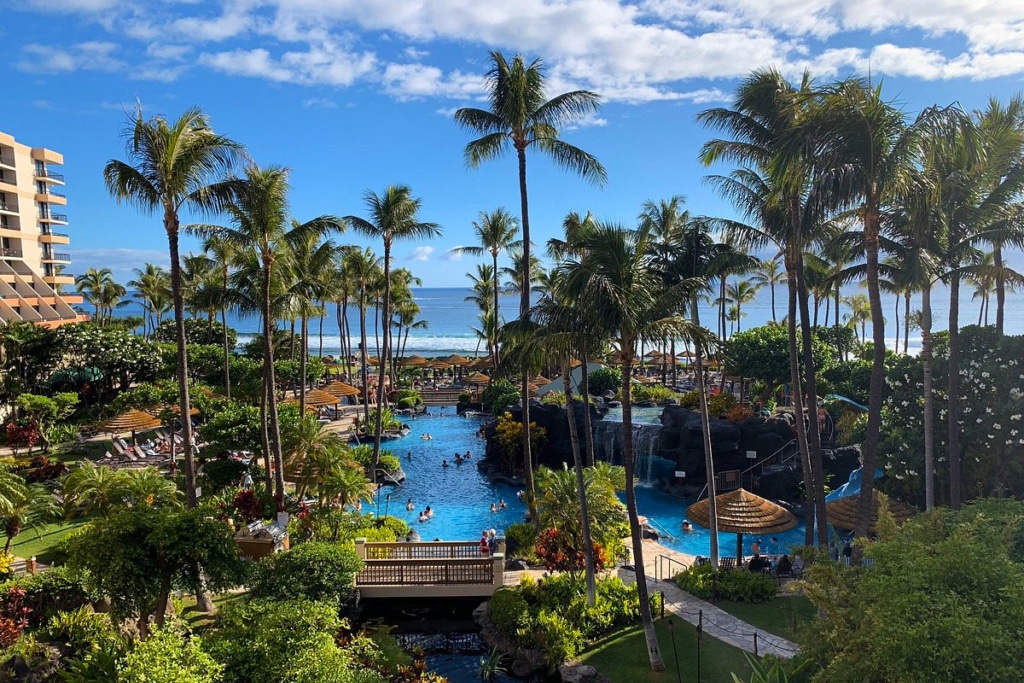 Another Hawaiian resort that is in our top 10 Marriott beach resorts is the Maui Ocean Club Lahaina and Napili Villas. This sprawling resort sits on the beautiful Ka'anapali beach. The resort takes up 16-acres of some of the most sought-after beaches in Lahaina. The resort has a 3.5-acre beachfront "super" pool, so you can enjoy both the beach views and the pool's waterslides. Get picture-perfect views from the resort's one- and two-bedroom oceanfront suites, world-class restaurants, or the spa's beachfront cabanas.
Marriott's OceanWatch Villas at Grande Dunes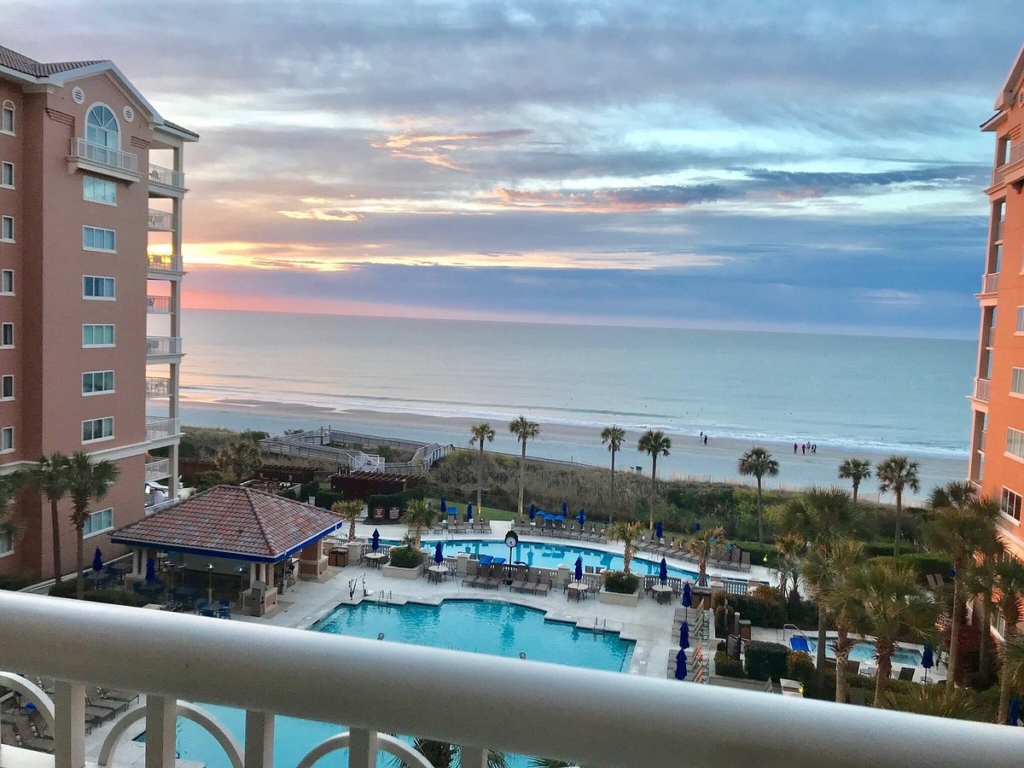 On the northern shores of Myrtle Beach, in a quieter area away from the touristy spots, is the serene OceanWatch Villas at Grande Dunes. Although you're not in the bustling area of the popular beach town, you will still have access to the white sands of the famed Grand Strand. You'll be surrounded by beautiful dunes and live oaks at this resort, which makes this serene beach getaway even more beautiful. Let your worries wash away and let Marriott provide everything you need for an amazing vacation.
Marriott's Frenchman's Cove Resort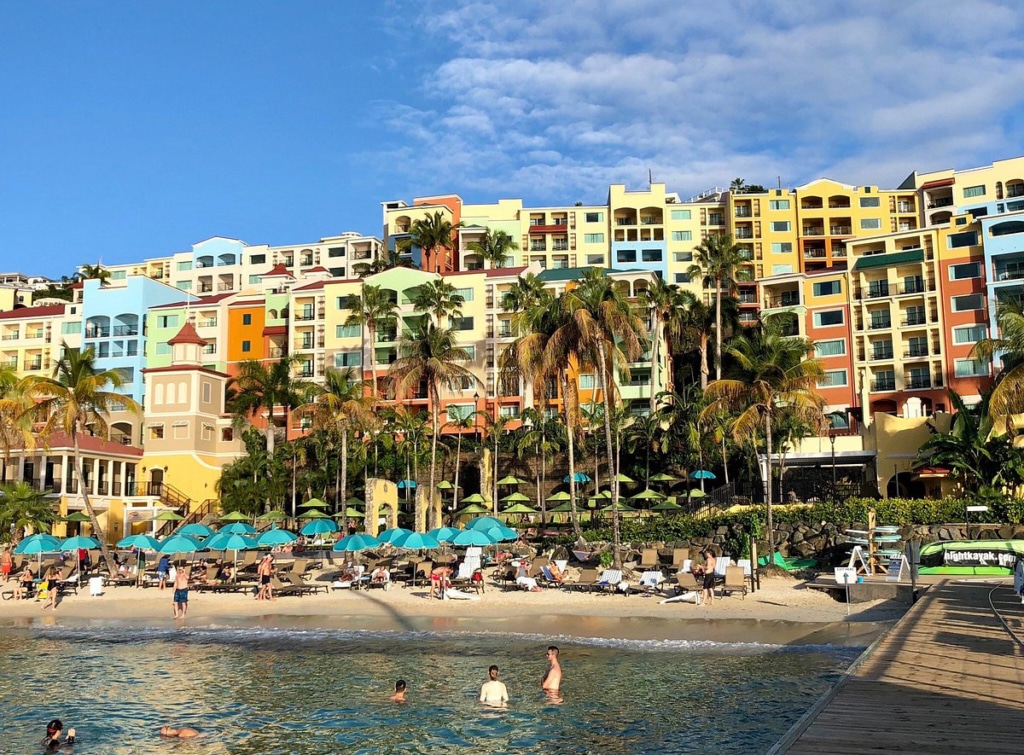 Head to St. Thomas and experience a colorful Caribbean paradise at Marriott's Frenchman's Cove Resort. This resort overlooks the turquoise waters of Pacquereau Bay, so guests will enjoy never-ending picturesque views from their villa's private balcony. Guests will find tranquility at the resort's secluded beach, in the resort's infinity pool, or at the resort's world-class spa. Frenchman's Cove provides guests with vacations that celebrate the beauty of St. Thomas, which is why it makes our list of the top 10 Marriott beach resorts.
Marriott's Crystal Shores Resort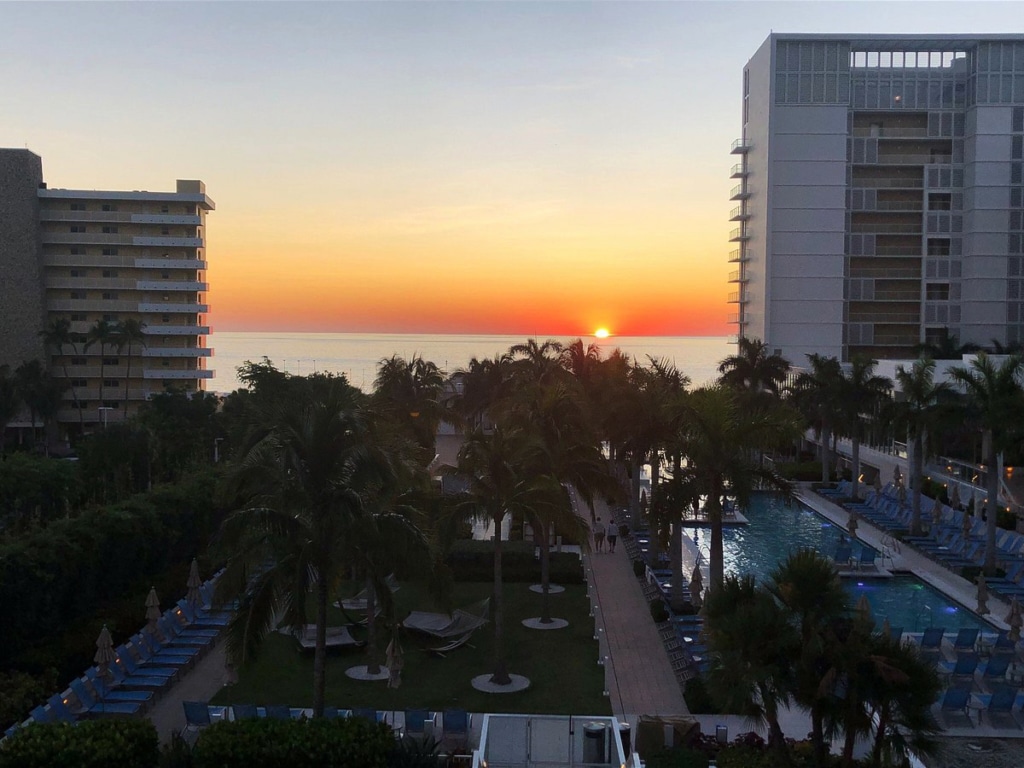 On Marco Island, a beautiful beach destination on the southwest shores of Florida's Gulf Coast, is Marriott's Crystal Shores Resort. Enjoy the relaxed island life from this resort, which provides the contemporary amenities that will make your vacation nothing short of blissful. Your timeshare villa will put you just steps from the calm, warm waters of the Gulf. Unwind at the resort's open-air beachfront restaurant, where you'll find delicious food, refreshing drinks, and unforgettable island views.
Marriott's St. Kitts Beach Club Resort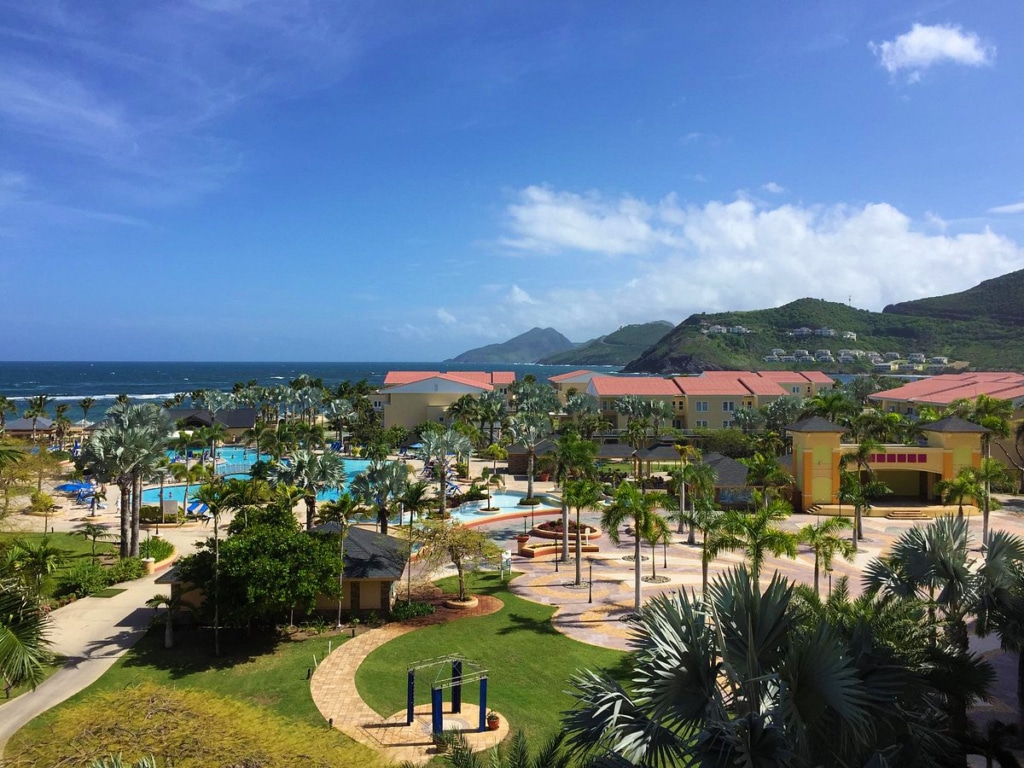 Marriott's St. Kitts Beach Club Resort brings you to the beaches of the awe-inspiring paradise of St. Kitts. This small island in the Caribbean has some of the most pristine shores in the world, as well as plenty of exploration to do just off the coast. Home to ancient shipwrecks and coral reefs, St. Kitts is the perfect spot to enjoy the beach and what lays beneath the sparkling azure waters. This resort earns its spot in the top 10 Marriott beach resorts because of its location and first-class amenities.
Marriott's Marbella Beach Resort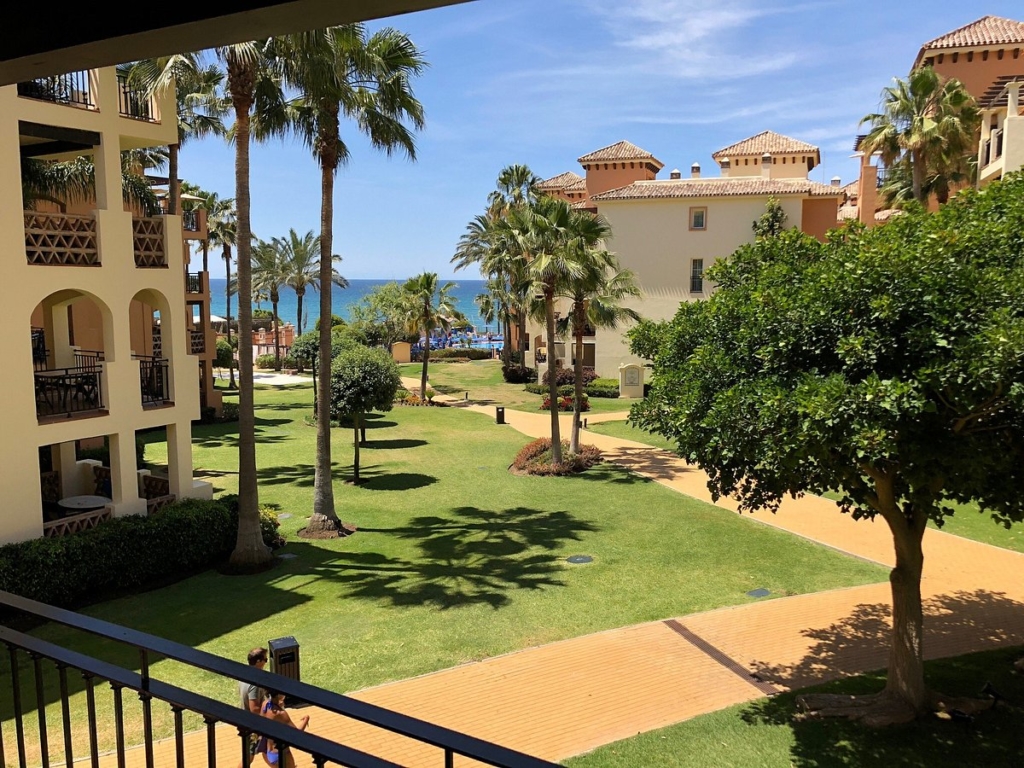 Enjoy incredible views of the Mediterranean at Marriott's Marbella Beach Resort in Spain. Marbella is a sun-drenched city on southern Spain's Costa del Sol. This beachfront resort offers spacious villas with modern amenities and balconies with dazzling views of the sea. The resort has luxurious architecture, which is inspired by the surrounding city's lively design. Marriott's Marbella Beach Resort provides a vacation with panoramic views that you won't soon forget.
Marriott's Phuket Beach Club Resort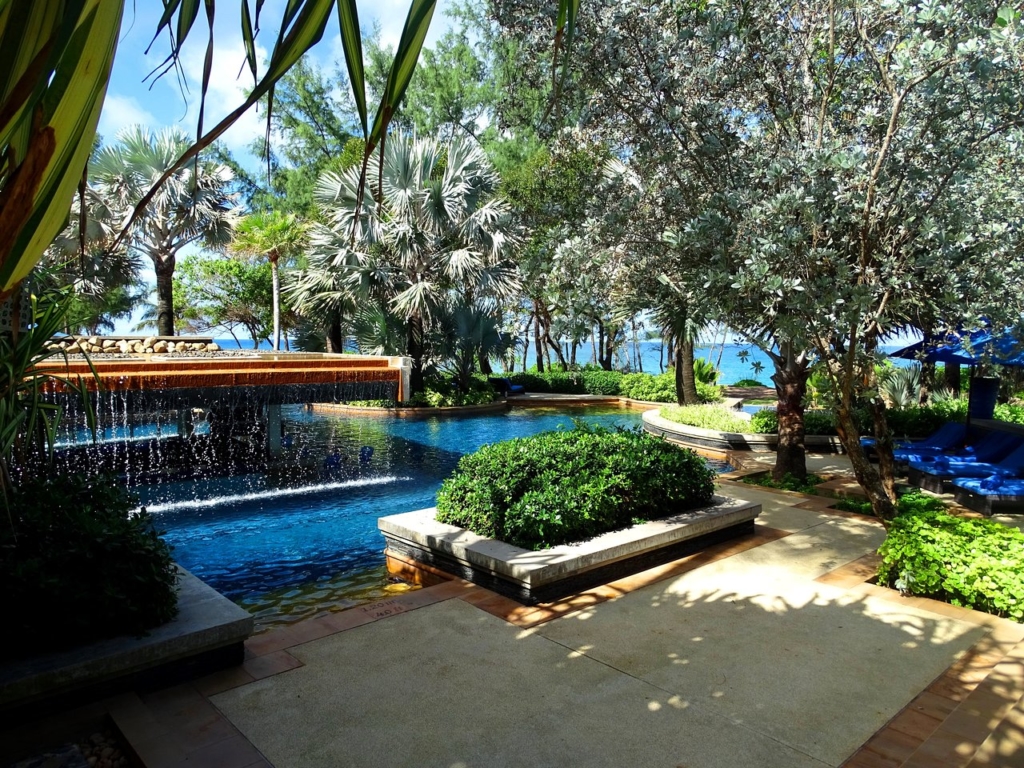 If you want a getaway with lush greenery, world-class amenities, and immaculate beaches, then head to Marriott's Phuket Beach Club Resort in Thailand. This resort sits on the shores of Mai Khao beach, the longest beach in Phuket. This resort's design was inspired by the traditional styles found in Thailand's architecture. Although the design feels almost ancient, the amenities are certainly modern. Guests will enjoy the resort's pools, restaurants, fitness center, beachfront bar, and spacious villas.
Marriott's Waikoloa Ocean Club Resort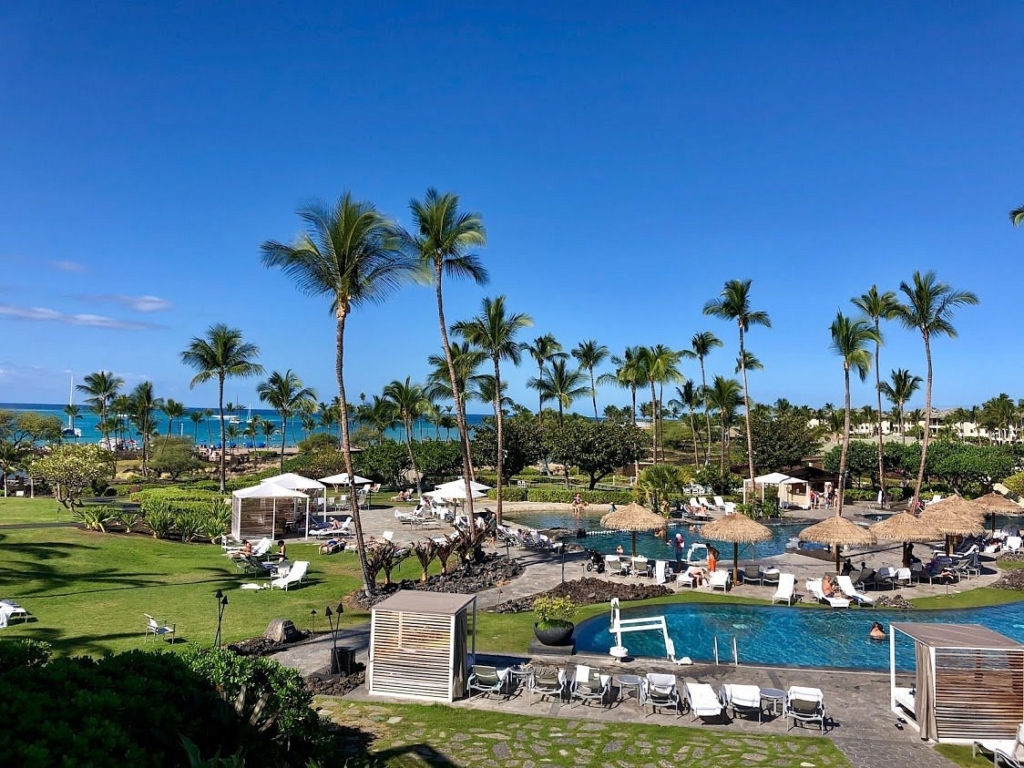 Rounding out our list of the Top 10 Marriott Beach Resorts is Waikoloa Ocean Club on Hawaii's Big Island. This resort celebrates the traditions of local culture as well as the natural beauty of the islands. Crystal clear waters surround the resort grounds that are full of Hawaii's native flora. Escape to the beauty of Waikoloa and relax at this beachfront resort that provides amazing amenities as well as cultural tours of the island. The resort's one- and two-bedroom villas provide comfort and amazing views of the Pacific.
Top 10 Marriott Beach Resorts For Sale
If you want to vacation at one of the top 10 Marriott beach resorts, then our Licensed Real Estate Agents can help. Firstly, browse our Marriott timeshares for sale. Then, when you've found the right listing for you, simply make an offer! Becoming a vacation owner has never been so easy! Not to mention, the resale prices of timeshare are generally way lower than retail. We know that deciding to buy a timeshare can be daunting, but we're here to help. We can help you find the perfect vacation ownership for your family, without any pressure. You can contact our experienced team directly at (407) 465-5188 or team@fidelityresales.com.