It's no surprise that Wyndham resorts in Florida are some of the most sought-after properties in the United States. What more could you want than to relax in the Sunshine State? Wyndham resorts in Florida make it easy to enjoy yourself on vacation. So, we've rounded up a few must-see Wyndham properties in the Sunshine State to visit. What's more, Wyndham properties are spread across the entire state, so you can visit different beaches and cities that Florida has to offer.
All Wyndham Florida Resorts
Did you know Florida is the timeshare capital… of the world? With a blend of Florida sunshine and Wyndham luxury, you can have incredible vacations year after year. Wyndham timeshares are located in many prime Florida destinations including Orlando (aka the theme park capital of the world), Panama Beach (hello, white sands), and Destin (calm and beautiful), just to name a few. Whether you live on the East or West coast, there is a Wyndham property near you, ready to wow.
Clearwater Beach
Daytona Beach
Destin
Orlando
Miramar Beach
Panama City
Pompano Beach
Club Wyndham Clearwater Beach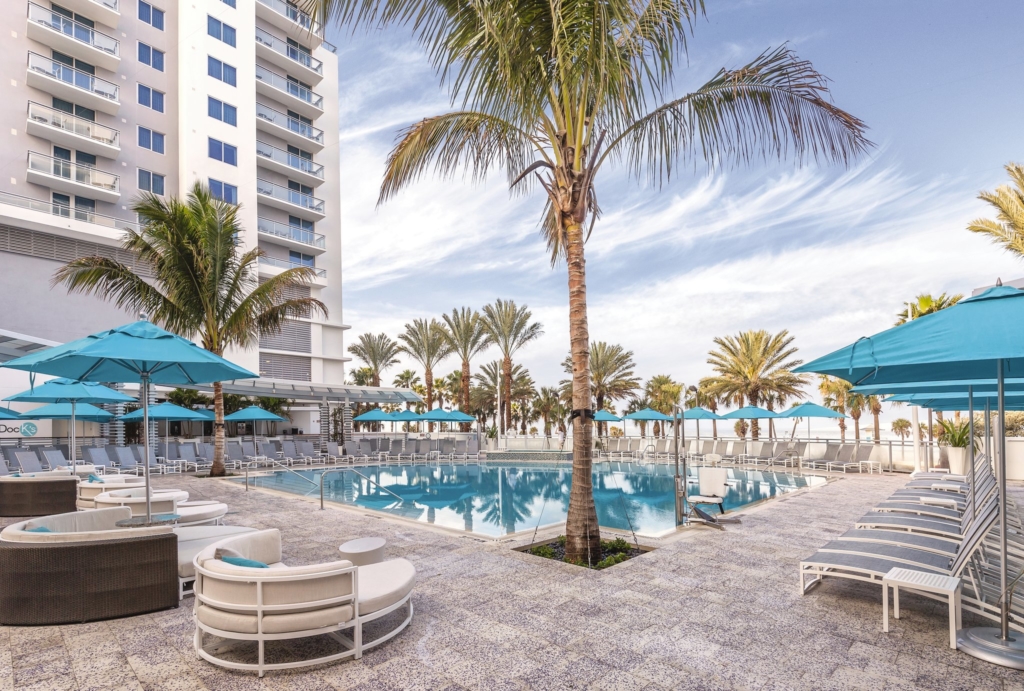 Clearwater Beach has been named the top beach in America several times and has also been listed as one of the top ten beaches in the world. Undoubtedly, this beach town is perfect for a vacation. This Wyndham property is fully equipped with amenities including a business center, spa, fitness center, poolside bar and grill, to name a few. Not to mention, the resort's location on the best beach in America makes it a great choice for beach lovers. In your suite, you'll find a washer and dryer (unlike a hotel), a kitchen, a spacious living area, comfortable beds and a private balcony. This resort is part of Club Wyndham and offers owners a luxurious stay in Clearwater. What are you waiting for? The best beach in America is waiting.
Browse Club Wyndham Clearwater Beach timeshares for sale.
Wyndham Ocean Walk on Daytona Beach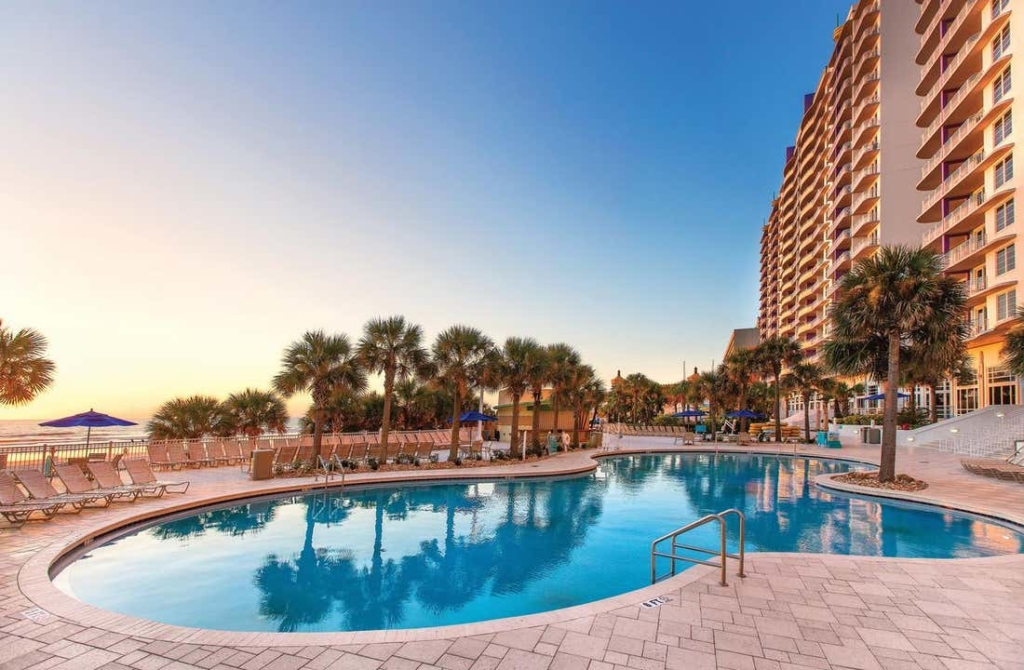 Whether you are a WorldMark by Wyndham member or Club Wyndham member, there is a Wyndham resort in Florida for you at Daytona Beach! Daytona Beach is one of the most popular beaches in Florida because it's close to Orlando, and is known for NASCAR racing at the Daytona International Speedway. Spend the day lounging in the sun on the beach, or go to a race for an exhilarating experience. This Wyndham Florida resort has a range of accommodations. Stay in a one, two, three, or even four-bedroom unit for as much space as you need.
Find Club Wyndham Ocean Walk timeshares for sale.
Wyndham Florida Resorts in Destin
Destin timeshares are taking over. This quiet beach town is perfect for those that want to get away without the crowds. There are three Wyndham resorts in Destin, Florida for owners to make reservations at and enjoy.
Club Wyndham Beach Street Cottages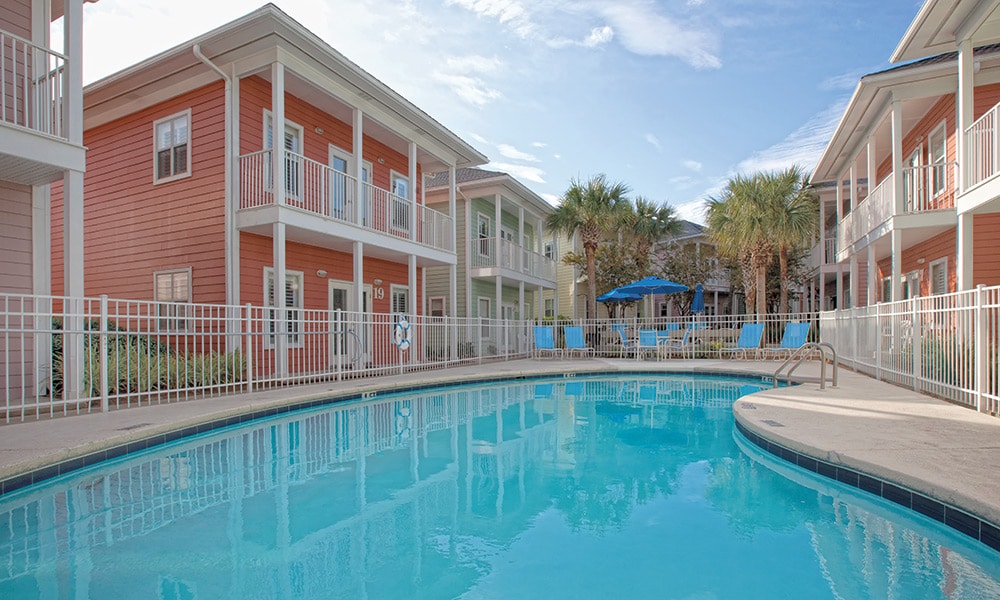 You'll be charmed by the cottage-style accommodations at this Wyndham resort in Florida. Located on Destin Beach, it's the perfect hideaway trip when you need a break from daily life. Relax with the swaying palm trees and extraordinary amenities at Club Wyndham Beach Street Cottages. Some owners will say this property is not as "luxurious" as others, but the quaint atmosphere makes it a perfect low-key location. Accommodations are also smaller, with only Studio or one-bedroom options. You can still enjoy fully-equipped kitchens for homecooked meals, spacious living room areas, and dining spaces.
Browse Club Wyndham Beach Street Cottages timeshares for sale.
Club Wyndham Emerald Grande at Destin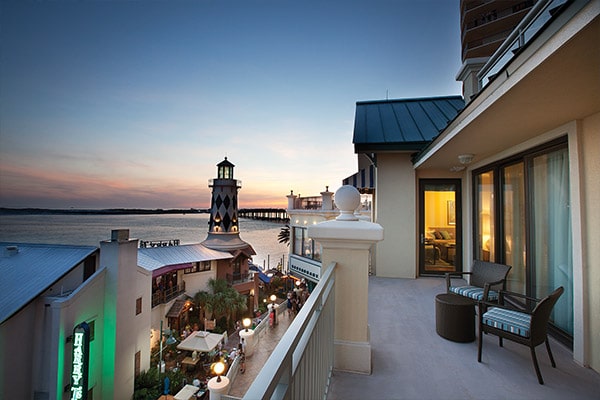 As one of the most desirable locations on the Emerald Coast, the Club Wyndham Emerald Grande at Destin is without a doubt one of the best Wyndham resorts in Florida. Its proximity to the HarborWalk Village offers visitors waterfront shopping and dining that's the perfect outing after a day on the beach. Suites at this resort are supremely luxurious with an upscale nautical theme. Stay in one, two, three, or four-bedroom units with fully-equipped kitchens, private bedrooms, spacious living room areas, as well as dining room areas.
Wyndham Florida Resorts in Orlando
Without a doubt, Orlando is the most highly popular vacation destination. Eight of Wyndham's resorts in Florida are right in Orlando. You can find a Wyndham property in different towns of Orlando like Kissimmee, or Lake Buena Vista. Either way, you'll be within minutes of the theme parks and excitement that Orlando has to offer.
Wyndham Cypress Palms
Villa-style accommodations are center stage at Club Wyndham Cypress Palms. This Wyndham Florida resort in Kissimmee will have you and your family totally relaxed. What's more this property is central to the theme parks, most within a short driving distance. On your days off from Disney, you'll have the luxury of shopping, lounging at the pools, lifting in the gym, or treating yourself to the spa. Did you know most timeshares come equipped with washers and dryers? This means you can feel at home (away from home, of course).
Browse Club Wyndham Cypress Palms timeshares for sale.
Club Wyndham Bonnet Creek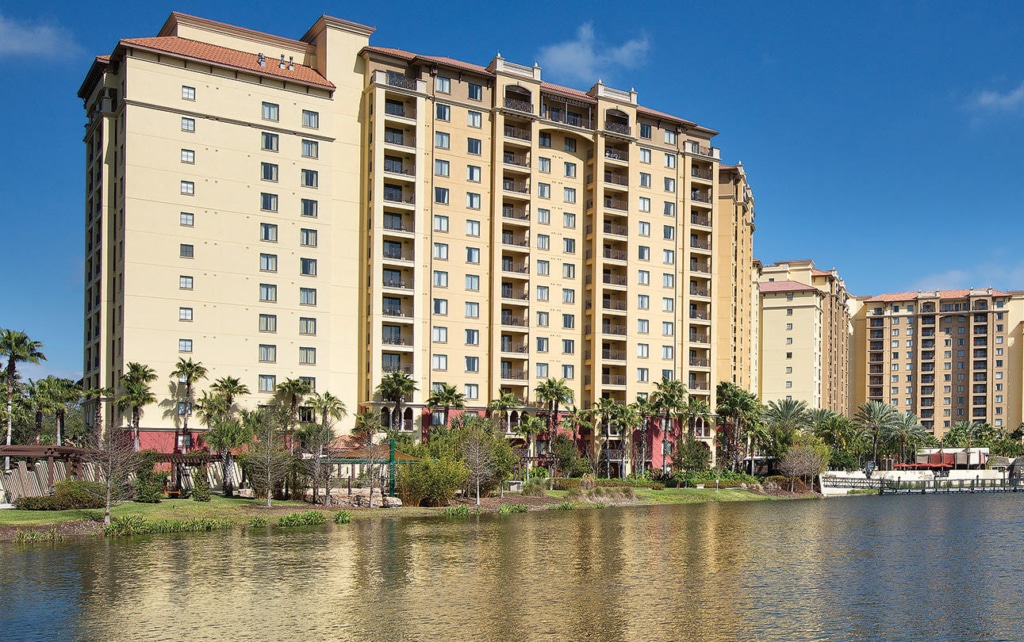 Not surprisingly, Wyndham Bonnet Creek definitely makes the list of Wyndham Florida resorts to visit. As Wyndham's flagship resort, this location offers impeccable family fun in Orlando, Florida. Just minutes from the theme park action, you and your loved ones can enjoy days at Disney and nights in the lazy river at your resort. Not to mention, the suites here were designed with luxury in mind, meaning you'll feel taken care of in your well-appointed home-away-from-home. While Central Florida is world-renowned for family fun, the nightlife, shopping and dining are definitely perfect for adult travelers, too. So, if you're looking to visit Disney of Universal during the day, there will still be plenty to do downtown before heading to bed.
Browse Club Wyndham Bonnet Creek timeshares for sale.
Wyndham's Star Island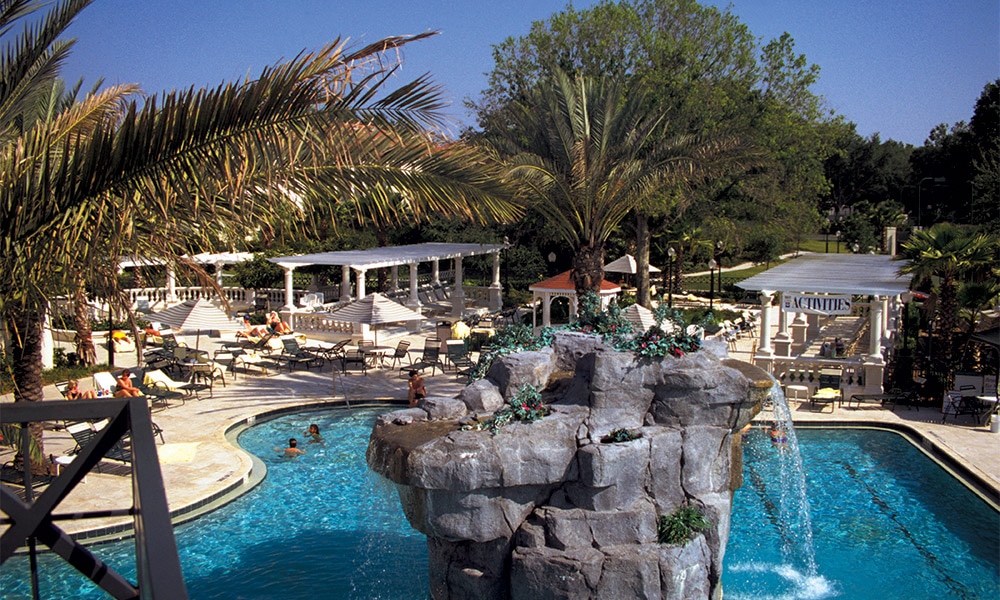 This unique Wyndham Florida resort features waterways throughout the property, two pools, a spa, bar, and entertainment. Club Wyndham Star Island is elegant, with lush gardens and pathways that make visitors feel comfortably secluded from the business of Orlando. Suites feature private balconies, multiple bedrooms, as well as fully-equipped gourmet kitchens.
Take a look at Club Wyndham's Star Island timeshares for sale.
Wyndham Florida Resorts in Miramar
Just a hop, skip, and jump away from Destin Beach is another quaint beach city named Miramar. There are three Wyndham Florida resorts on Miramar Beach to stay at for ultimate relaxation and fun in the sun.
Club Wyndham at Majestic Sun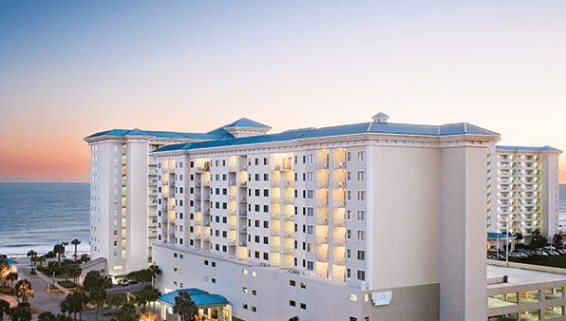 Located on beautiful Seascape drive, this Wyndham resort in Florida is perfect for a tranquil timeshare vacation. If you've been needing a spa day and a relaxing visit to the beach, this Miramar Beach location is just what the doctor ordered. Not to mention, luxury is a staple of Wyndham Florida resorts, so you'll be surrounded by it here. Golfing and fishing are also common happenings in Destin, so you won't have to go a day without a great catch or practicing your golf swing. Bring the entire family for a chance to reconnect with nature and each other! You likely won't forget your trip to Club Wyndham at Majestic Sun anytime soon.
Browse Club Wyndham at Majestic Sun timeshares for sale.
Club Wyndham Panama City Beach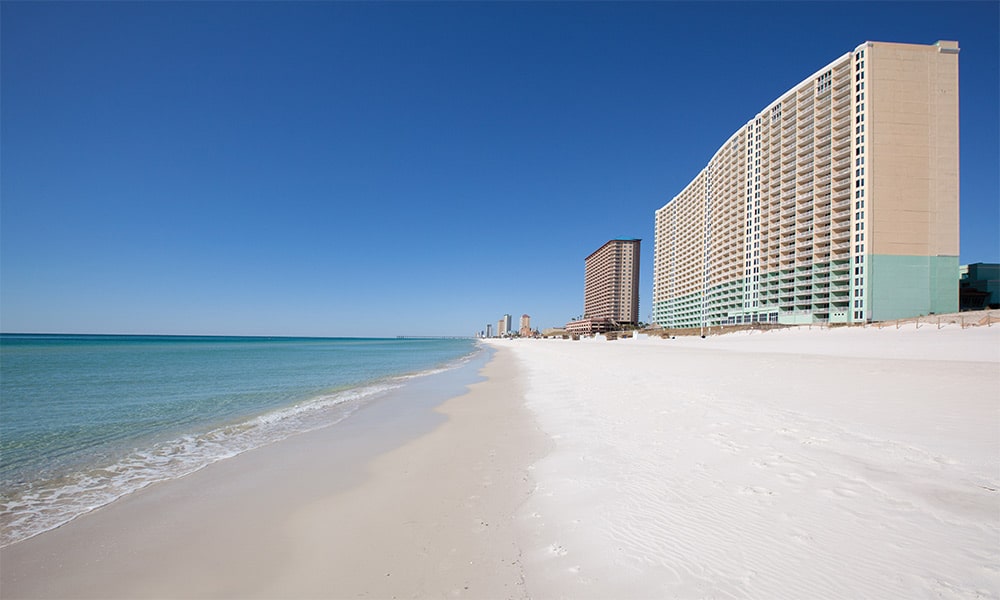 This beautiful Wyndham timeshare is located on the Emerald Coast of Panama City Beach—the inspiration for the resort's name. With multiple pools, hot tubs, and activities for kids, this resort is a true treasure. Not to mention, the beach isn't far from your front door, so you can enjoy the beauty of Florida's beaches. If your family loves boating, golfing, and fishing, this resort will be perfect to satisfy their outdoor needs. Shopping and dining aren't far either, meaning you'll have a great vacation worth Instagramming about.
Browse Club Wyndham Panama City Beach timeshares for sale.
Wyndham Santa Barbara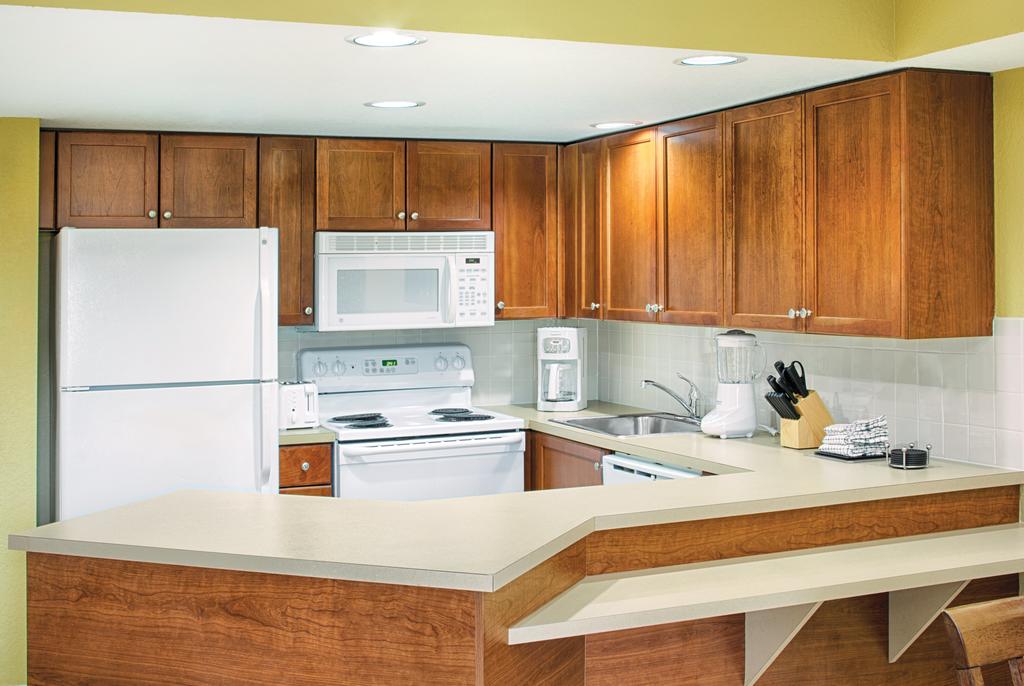 Just steps away from the Atlantic Ocean, this Wyndham Florida resort has it all. The Wyndham Santa Barbara resort is both a Club Wyndham and WorldMark by Wyndham property. With its prime location in Fort Lauderdale right on Pompano Beach, visitors can enjoy the ocean as well as Fort Lauderdale attractions. Visit the Museum of Art, or the Museum of Discovery & Science for an afternoon of excitement. Accommodations range from Studios, one or two-bedroom units.
View Wyndham Santa Barbara timeshares for sale.
Wyndham Resorts Florida Timeshares for Sale
If you're looking to purchase a Wyndham timeshare, be sure to check the timeshare resale market first. You can find Wyndham timeshare resales available at a fraction of the cost as opposed to when you buy directly from Wyndham. Check out our Wyndham resorts Florida timeshares for sale and make an offer online today. Need help? Contact one of our licensed real estate agents when you call us at 407-465-5188 or email team@fidelityresales.com.