Disney Vacation Club is one of the best timeshare companies to join. If you are a first-time buyer, there are some things to be aware of, like DVC Use Year. Whether you are buying a DVC resale or direct for Disney, Use Year is important because this affects when you get your points. If you're already an owner, choosing the optimal UY requires a bit more thought. With the right information, the process is manageable. Keep reading to learn everything you need to know on how DVC Use Year works, including each banking deadline.
What is DVC Use Year?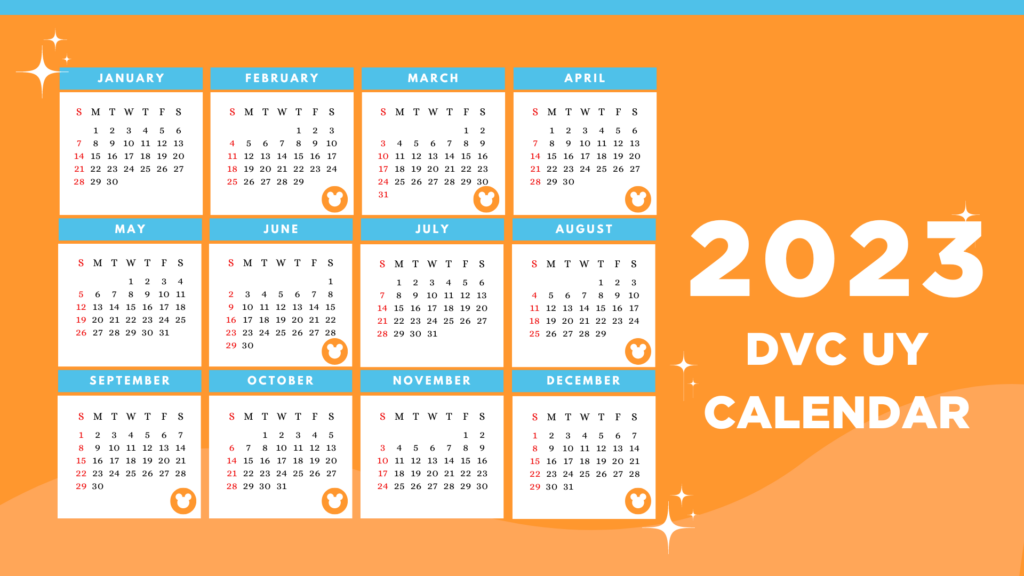 If you don't know already, DVC works by giving owners an annual allotment of points every year. The number of points owners receive can depend on multiple things. This can be their DVC Home Resort, season or week number, unit type, how often they plan to travel, and more. Of course, it would be a frenzy for everyone if all owners received their points on the same day every year. That's why the DVC Use Year calendar is important to consider. Your Use Year is the date when you will receive your annual allotment of points. Owners receive an allotment of points every year that can be spent, banked, or borrowed for their vacations.
The term Use Year (which is often abbreviated to UY) is a bit deceiving. People new to the workings of the DVC UY calendar might be surprised to learn that it actually refers to a month. There are eight DVC Use Years to consider: February, March, April, June, August, September, October, and December.
On the first of every UY month is when owners will receive their annual allotment of points. Keep in mind that you don't need the points in order to make a reservation; your points just need to be available for the dates of your vacation. This means that if you've exhausted all of your points for the year, you can still book a Disney vacation for next year.
UY Calendar Rules
The UY calendar is not as complex as it may seem. Once you have an idea of the general rules, you will be able to navigate using your DVC points fairly quickly and easily. You should also take these rules into consideration before you purchase DVC points on the resale market.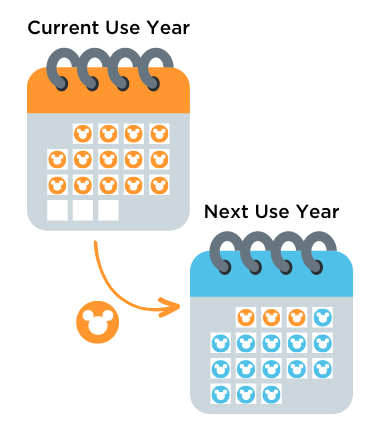 The last day to bank your DVC points is eight months after your Use Year. For example, if you own a December UY, your DVC banking deadline is July 31st.
If you purchase an additional contract, a different UY will require two membership accounts.
Canceling your reservation within 30 days of check-in will put your points into a holding account. Points in a holding account can only be used to make a reservation no more than 60 days in advance of the date your reservation is made. If your UY is within that time frame, you will essentially lose your points for the year, as holding points cannot be banked.
DVC Use Year Calendar

& Banking Deadline

Not sure when the last day is you can bank your points? The general rule of thumb for your DVC banking deadline is eight months after your Use Year.
| DVC UY | DVC Banking Deadline |
| --- | --- |
| February | September 30 |
| March | October 31 |
| April | November 30 |
| June | January 31 |
| August | March 31 |
| September | April 30 |
| October | May 31 |
| December | July 31 |
Considering UY When Purchasing a DVC Resale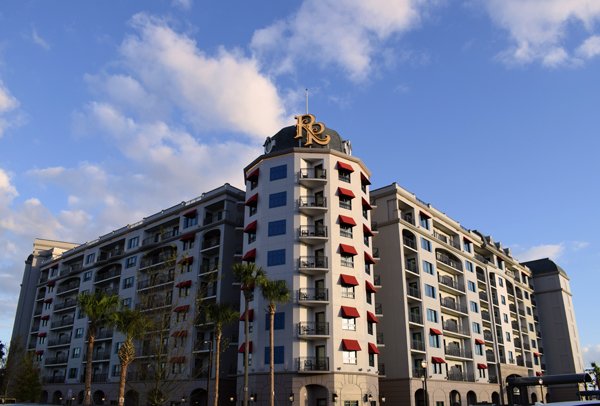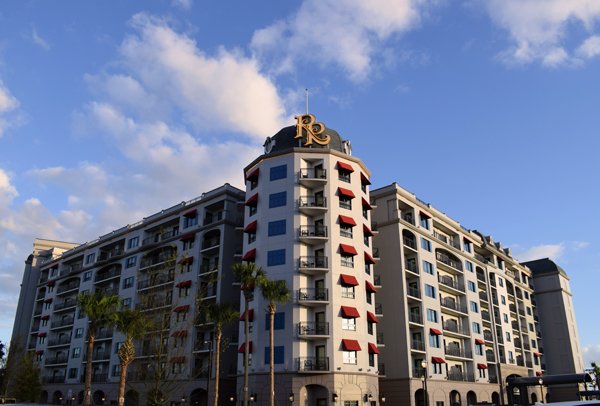 As a rule of thumb, you'll want to think about when your family is most likely to go on vacation if you're shopping the DVC resale market as a first-time buyer. The ideal situation is to travel early in your DVC Use Year. This makes it easier to ensure you spend, bank, or borrow points with plenty of time left in the year. Keep in mind points cannot be banked during the last four months of a UY. They must be used, or they will expire when the annual allotment is renewed.
If you already own a DVC contract, you might consider your UY a little more carefully. Depending on how many memberships you want to maintain, the UY can make all of the difference. Buying additional points (whether you're going the resale or direct route) may require you to purchase a different Use Year, depending on the resort. If you purchase a different UY for your additional points, you will need to maintain two separate membership accounts to make reservations.
Why Cancellation Policies Matter
Something that many DVC experts recommend when you are considering Use Year is to pay close attention to DVC's cancellation policy. If you cancel your reservation within 30 days of your check-in date, the points are then put into a "holding account," and they cannot be banked. The points in your holding account can only be used to make a reservation that's no more than 60 days in advance of the date your reservation is made.
This is why it's important to consider when you're most likely to travel when you are choosing your UY. If you were to travel in November normally, but your UY is in December, you would potentially be losing your points for the year if you were to cancel. However, an October UY would be best suited for someone that typically travels in November. If you cancel your trip, you still have plenty of time to use the points in your holding account without losing them for good.
For more information, read DVC Points and When to Add More.
Does Use Year Matter If I Already Own DVC?
Yes and no. If you're browsing DVC resales and you already own a contract, you'll want to consider whether you would like to keep your DVC points under one membership or have some flexibility with multiple. The caveat with a different UY is having to book reservations under a separate account with those points. However, some owners prefer having two separate Use Years so they can have dedicated points for a fall/winter trip, as well as a spring/summer trip.
If you're shopping the resale market, it might not be a bad idea to look for all DVC contracts for sale so you don't miss out on an incredible deal. What's more, you are able to transfer your points from one membership to another without a fee. If you need to use points from both memberships for one reservation, all you would have to do is transfer the points. This is an additional step and may take some planning, but it is possible!
Is There a Best DVC UY?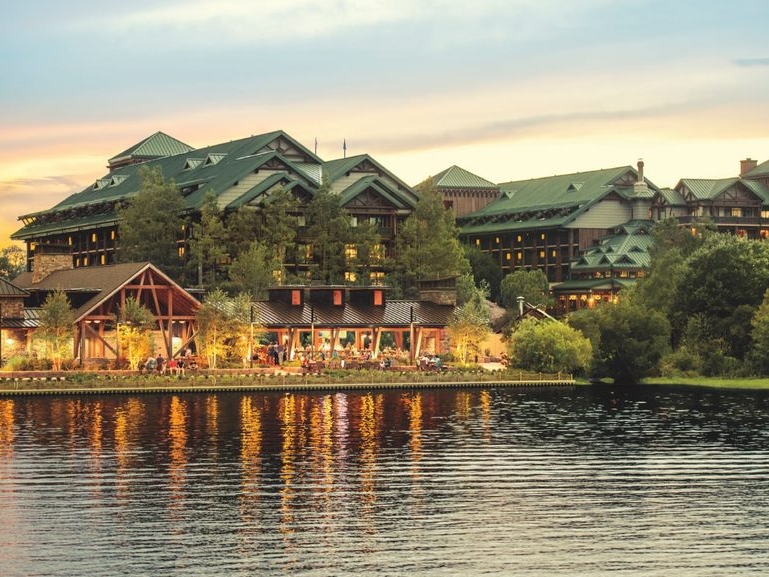 Choosing a UY for your contract is simply a matter of preference or your current ownership. However, keep in mind that the distribution of points is not even across all Use Years or consistent among resorts. Nearly 1/3 of all Animal Kingdom Villas points for sale are under a December Use Year, while only 11% of Bay Lake Tower points for sale fall under the same Use Year.
The good news is that your research has not shown any distinguishable difference in costs or ROFR that can be attributed to a DVC point package Use Year. Your DVC Use Year should really be a matter of preference and shouldn't be a factor in determining the cost of DVC points, despite the limited availability of some Use Years at particular resorts.
Not only does your DVC UY determine when your annual allotment of points will become available, but it also indicates the last day of the year for you to bank your DVC points.
Browse Disney Vacation Club Points for Sale
If you think you have an idea of what Use Year you're looking for and you're ready to start shopping for DVC Resale points, check out our DVC points for sale, where you'll find tons of great deals. Not to mention, we have all 15 DVC resorts on our marketplace. If you don't see the UY or DVC points package you're looking for, make sure to create an account on our website and set up a saved search to have the latest listings delivered to your inbox right away. It's a convenient and free way to shop at the DVC resale market.
Browse Points for Sale Based on Use Year Calendar Month:
Need help? Our Licensed Real Estate Agents are here for you every step of the way. Call us today at 1-800-410-8326, or email us at: team@fidelityresales.com. Our normal business hours are Monday – Friday from 9 AM – 9 PM EST, as well as Saturdays for DVC ONLY from 1 – 4 PM EST.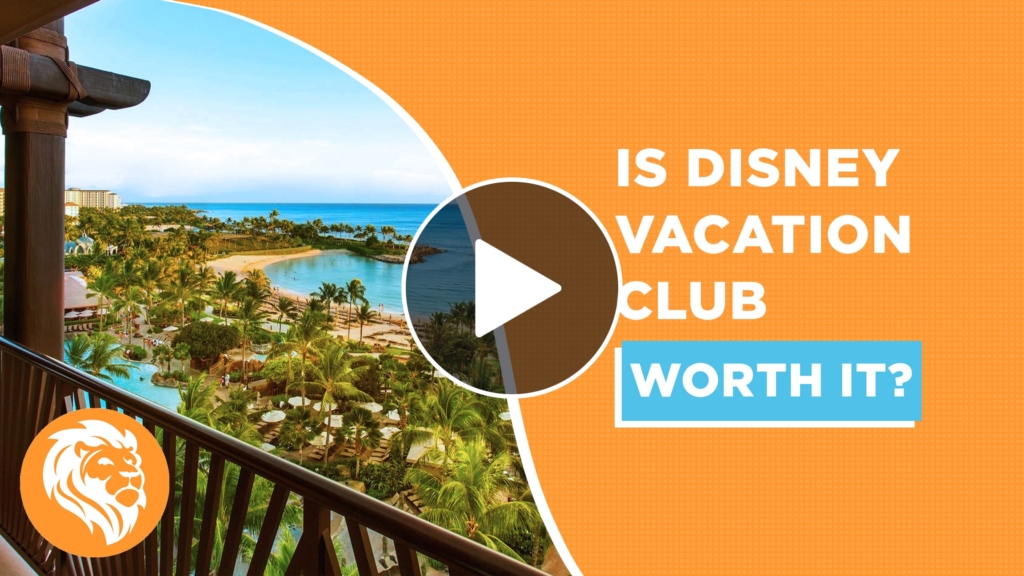 Is Disney Vacation Club Worth It? As one of the best vacation clubs to join, many people would say 100% yes, especially if you are a frequent Disney traveler. Want to learn more about if it will be right for you and your family? Check out our video. We will cover everything you need to know.