When you think about summer, what's the first thing that comes to mind? Is it the rush of amusement parks? How about hiking in the great outdoors? While there are plenty of great things to do, one of the most iconic summer pastimes is surfing. Racing atop the waves with a trusted board is a great way to enjoy this time of year. One of the only tricky things about surfing is that you can't just do it anywhere. You need a place with a great beach to catch those waves, and of course, you'll also need a place to stay. Fortunately, we're here to help! From destinations to nearby resorts, here's the info you need to plan your ultimate surf trip adventure today.
Best Destinations for a Surf Trip
Cocoa Beach, FL
San Diego, CA
Seaside, OR
Kapolei, HI
Cocoa Beach, FL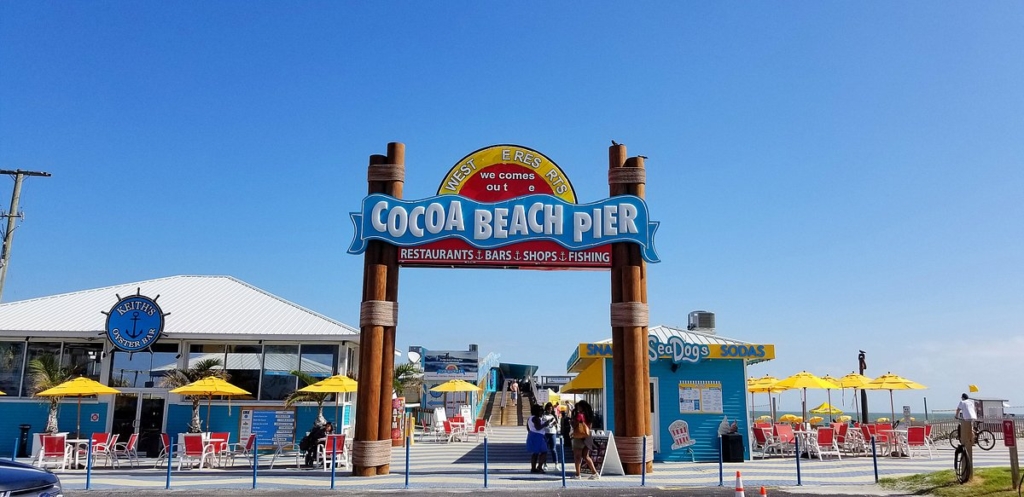 What better place could there be for a surf trip than the surf capital of the East Coast? Cocoa Beach offers beginner and expert surfers alike waves that are easy to ride and warm temperatures year-round. This Floridian surfing hub is not only a great place to surf but to learn about its history and growth thanks to the Florida Surf Museum. Cocoa Beach is also home to the original Ron Jon, the largest surf shop in the world. Here, you'll be able to find everything you need for an incredible experience at the beach. Are you more of a beginner? No problem! The city features plenty of surf schools that can get you on the waves in no time at all. It's little wonder that 11-time ASP World Tour Champion Kelly Slater calls this beach home.
Where to Stay in Cocoa Beach for a Surf Trip
When you want to stay close to all the action, it doesn't get better than the Westgate Cocoa Beach Resort. Formerly known as Wakulla Beach Resort, this property has everything you'll need for a great surf trip. The original Ron Jon surf shop is less than half a mile away, and it's also a short drive from the beach and pier. This resort has plenty of amenities, like an outdoor pool and jacuzzi, along with a pool bar. There's also a water park with a pool, children's splash pad, and a 335-foot lazy river. Space is the priority at the Westgate, so this resort offers two and four-bedroom suites. These suites feature king and twin beds with queen sleeper sofas. You'll also enjoy fully-equipped kitchens for those days when you'd like to cook for yourself. With 800-1600 square feet of space, you'll have more than enough room for 6-12 guests.
San Diego, CA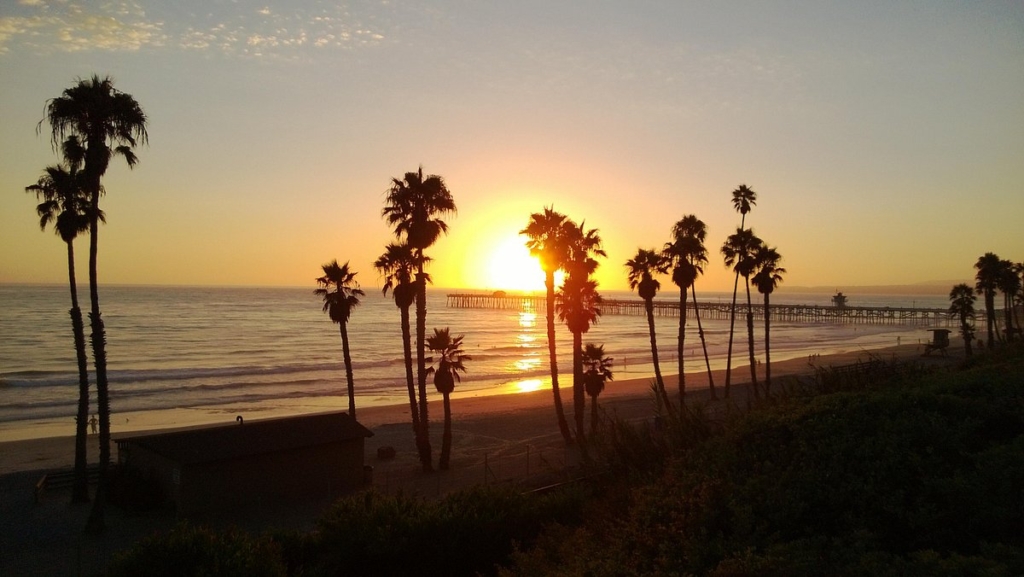 One of the best things a surfer could ask for is options, and with 70 miles of coastline in San Diego, you'll have more than enough of them for your surf trip. Some of the best surfing in the city can be found at Trestles, a world-famous river-mouth point break at the border of San Diego and Orange counties. If you'd like to see the best surfers show off their skills, plan to visit Trestles in either May or September. You'll often find World Surfing League Contests around that time of year. Be aware that the waves here are better suited to experienced surfers due to their intensity. If you're a bit newer to surfing, check out Del Mar. This surf zone is one of the most balanced and reliable in terms of producing great waves that aren't quite as intense.
Where to stay in San Diego for a Surf Trip
The rush of the waves will give you plenty of excitement, but what about the quieter moments of your surf trip? Welk Resort San Diego offers a more peaceful retreat when you need a moment away from the excitement. This resort has two golf courses, tennis, a fitness and exercise center, shops, dining, and an award-winning live theater. Visit the Canyon Grille for some delicious California-inspired classics with farm-fresh ingredients on-site. Accommodations include one to three-bedroom villas. The villas boast king-sized beds and queen-sleeper sofas. You'll also have a furnished private balcony or patio to give you an incredible view of San Diego. These villas have 800-1600 square feet and can accommodate four to eight guests.
Seaside, OR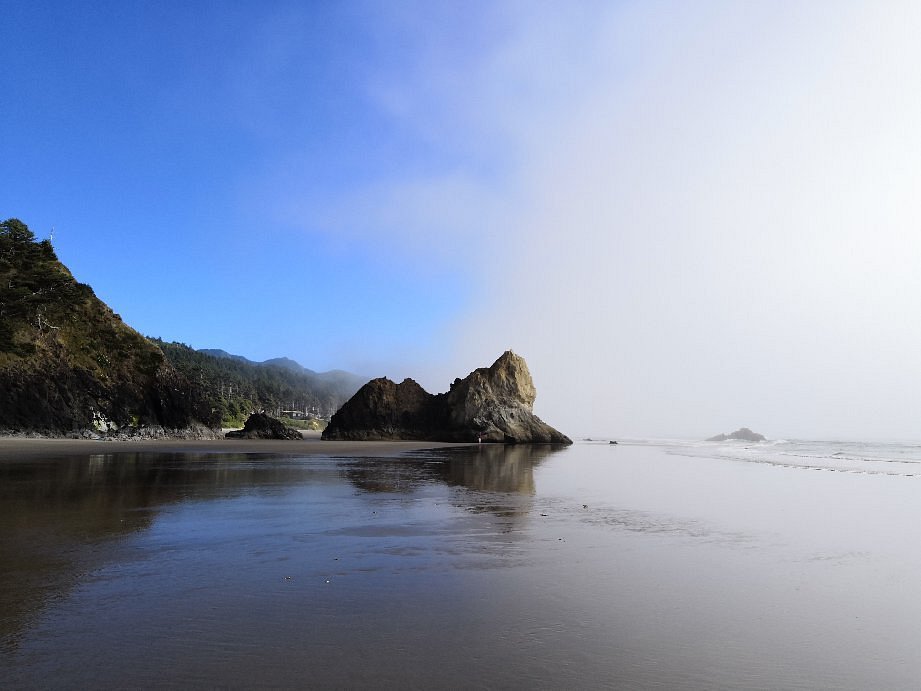 A bit less known than some of its peers, the waters of Seaside, Oregon, are some of the best in the Northwest for a surf trip. In fact, Seaside is home to Cleanline Surf, the Northwest's original surf shop. Once you've picked out your favorite board, visit Seaside Point for some of the most reliable waves in the state: Oswald West State Park and the Cove on the south end of Seaside Beach. Keep in mind that Seaside's cooler temperatures make it a good place to beat the heat, but it also means the water might be a bit chillier than what you're used to. Be sure to bring a wetsuit with you, just in case.
Where to Stay in Seaside for a Surf Trip
Once you've made it to Seaside, you'll still need a home base for your Surf Trip. Fortunately, the WorldMark Seaside delivers! If you want a quick bite to eat at the resort, stop by the deli and snack bar. You'll also have access to an activities center and fitness center to keep you entertained. As for accommodations, you can kick back in a studio, one, two, or three-bedroom suite. The studio is designed for just two guests and has a queen Murphy bed and a partial kitchen. Meanwhile, the one, two, and three-bedroom suites are meant for bigger groups and boast king-sized beds, full kitchens, and either a balcony or patio. These suites can house four to eight guests. Plus, many of these suites also come with a cozy fireplace.
Oahu, HI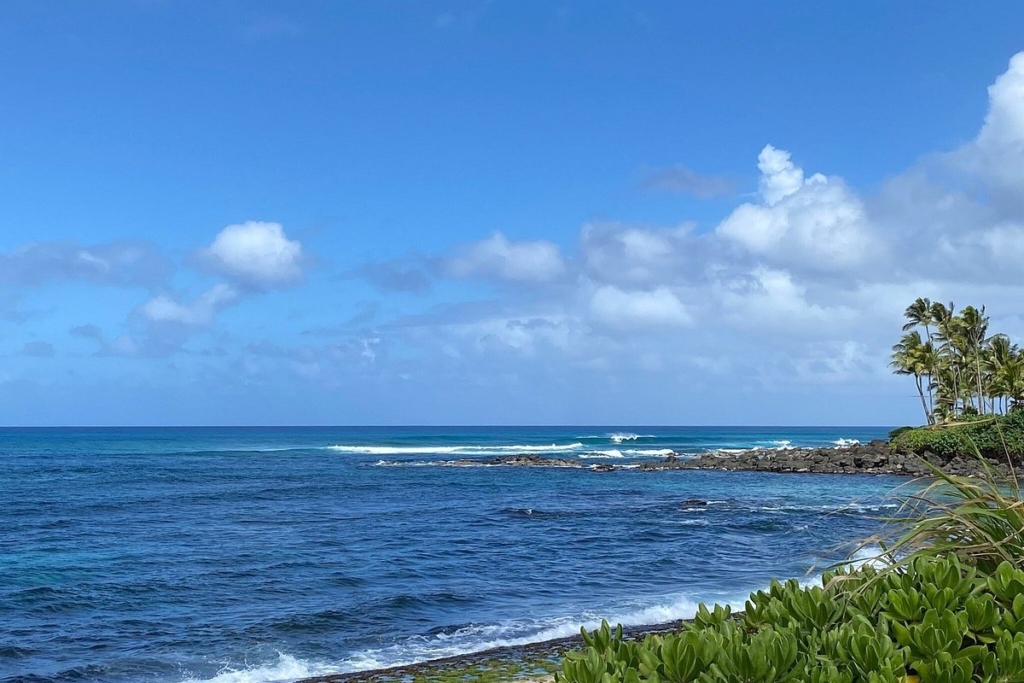 The Hawaiian island of Oahu is filled with plenty of fantastic spots for a surf trip, especially on its North Shore. For newer surfers, hang ten at Diamond Head Cliffs, which is pretty calm during both the morning and late afternoon. Plus, you'll have the backdrop of an imposing volcano to enjoy! Sunset Beach is another North Shore surfing classic that has been home to many impressive surfing competitions. Finally, if you'd like more of a challenge, take on the waves at Ehukai Beach Park. Be warned, though: this park isn't for beginners. The intensity of the waves makes this a spot only experienced surfers should be challenging. As a bonus, even when you're not out on the water, you'll be on one of the best islands in Hawaii, with plenty of things to do.
Where to Stay in Oahu for a Surf Trip
Marriott's Ko Olina Beach Club takes luxury to a new level. Amenities at this 640-acre resort include activities for kids, a swimming pool, beach access, restaurants, and a fitness center. When you return to your room, you can enjoy one and two-bedroom suites with living rooms, spacious bedrooms, laundry rooms, and kitchen facilities so that you will feel right at home. These suites also have king-sized beds and queen sleeper sofas alongside a balcony with a view of the ocean or garden. The suites accommodate four to six guests with 900-1,280 square feet to stretch your legs in.
Buy a Timeshare for an Incredible Surf Trip
Surfing is one of the best things to do in the Summer. It's also one of the hardest to enjoy consistently. If you don't live by the beach, it's hard to catch the best waves. Fortunately, a timeshare can help! Timeshares are a great way to help you take a surf trip each year to hone your skills. You'll have three times the space you'd get from a hotel room, and you wouldn't have to worry about having to book a hotel room every year. Want to get started? Then check out our marketplace! We have listings from plenty of great developers like Wyndham, Marriott, and Westgate. Once you find one you like, just make an offer! It's really that simple! If you have any questions, please call us at 1-800-410-8326 or email us at team@fidelityresales.com. Our licensed agents are always happy to help.