When you think of your ideal vacation, what's the first thing that comes to mind? Is it clear blue waters? How about picturesque, historic streets? If the answer to either of these questions is yes, then pack your bags and head to Charleston! Located in South Carolina, Charleston is a great vacation destination for anyone looking to sail off into the sunset. When you're visiting South Carolina, it's important to have a good place to stay. After all, no one wants to spend too much of their trip just driving to all the fun things they want to see. Fortunately, there's a resort that will get you close to the best spots in South Carolina: Hilton Club Liberty Place Charleston. With spacious accommodations and tons of amenities, you'll get a real taste of Southern hospitality on your next vacation.
Amenities at Hilton Club Liberty Place Charleston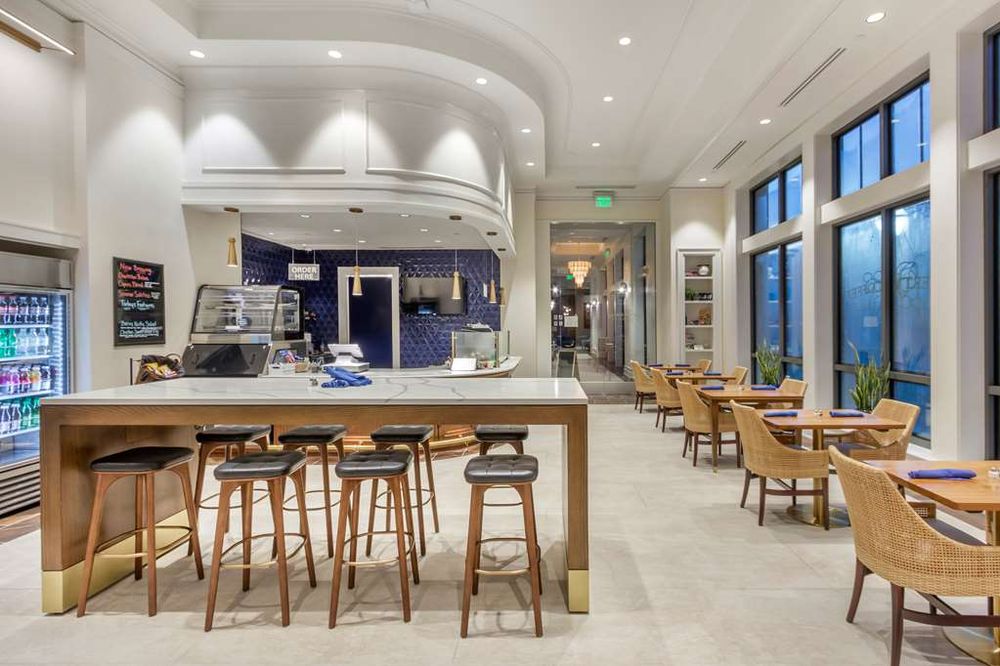 When you're not touring the picturesque streets of the city, you'll likely be relaxing at the resort. Fortunately, Liberty Place Charleston has more than enough to keep you entertained. Get in a quick workout at the fitness center, or keep up with your deadlines at the fitness center. Want a good drink to wrap up your evening? Then stop by the lobby bar with a selection of beers, wines, and cocktails. When you want a little extra fresh air, visit the outdoor garden on the second floor. This beautiful garden offers a quiet, relaxing atmosphere, perfect for when you need a break from sightseeing. There's also valet parking for extra convenience.
Accommodations at Hilton Club Liberty Place Charleston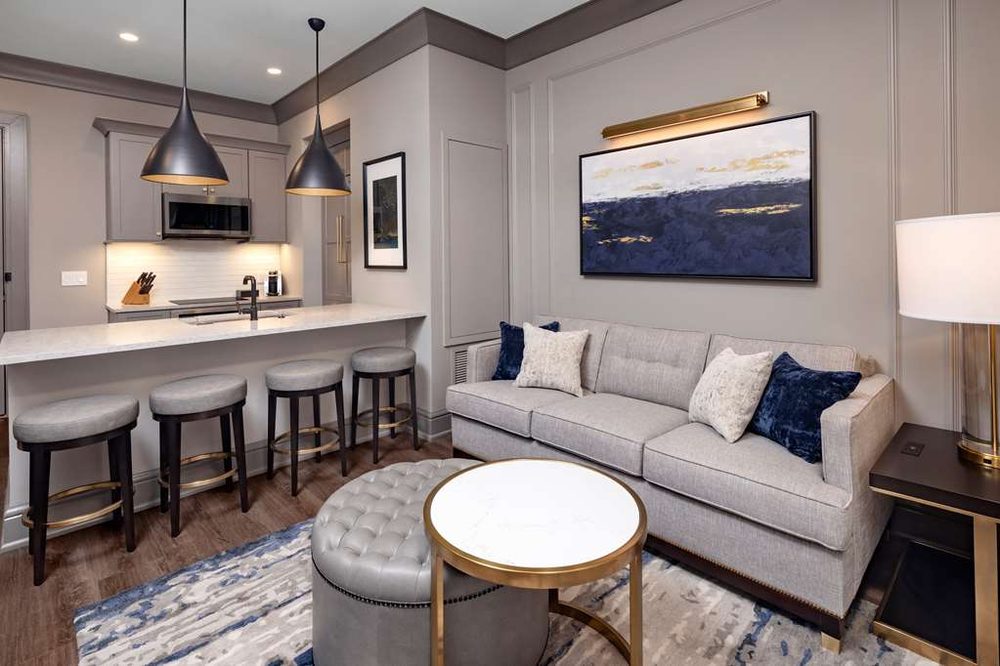 When you're finally ready to turn in for the night, you'll be greeted by your studio, one, or two-bedroom suite. First, the studio features a king-sized bed, a bathroom with a walk-in shower, and a private water closet. The studio's cozy quarters are perfectly designed for two guests. Next, the one-bedroom suite features a king-sized bed and sleeper sofa. The bathroom in this suite is even bigger than the one found in the studio, with a walk-in shower and shower bench. You'll also enjoy a spacious living room and full kitchen with everything you need to cook your own meals. This suite can house four guests. Finally, the two-bedroom suite has everything you'd find in the one-bedroom suite, alongside two queen-sized beds, a second bathroom, and a washer and dryer.
Overall, this massive suite can accommodate up to six guests. Hilton Club Liberty Place Charleston has suites for every kind of guest.
Things to Do Near Hilton Club Liberty Place Charleston
While there's a lot to love about Hilton Club Liberty Place Charleston, at the end of the day, you're there to sight-see! Fortunately, one of the biggest advantages of the resort is that you'll be close to many of the city's best attractions. Here are just a few of the things you can do nearby.
Visit Fort Sumter and Fort Moultrie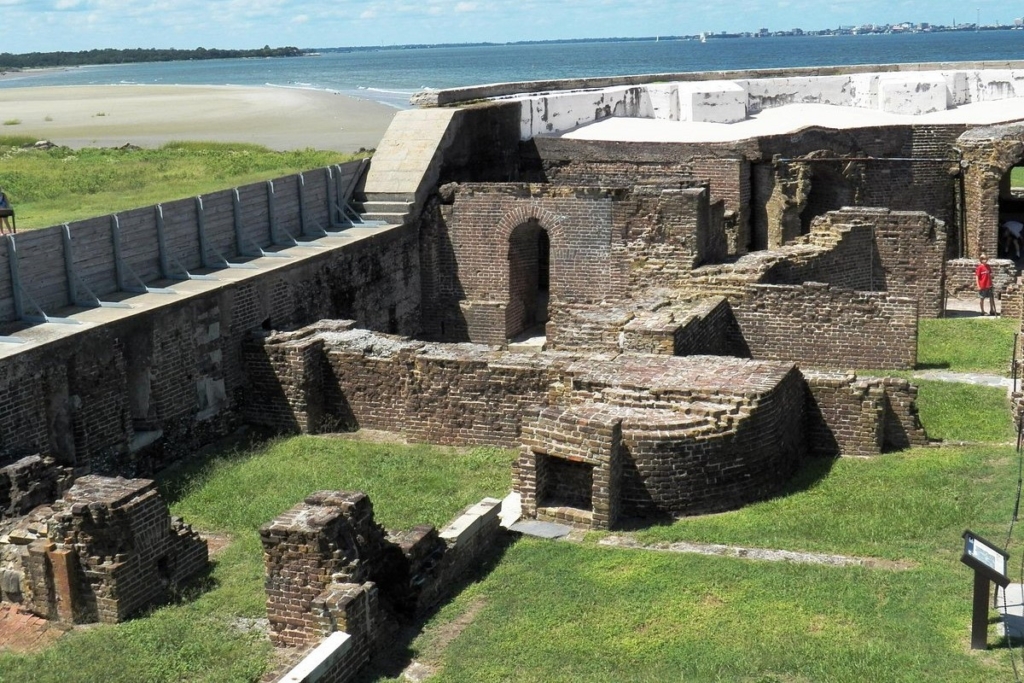 Located right in the middle of Charleston Harbor lies the site of the start of the American Civil War. Fort Sumter is one of South Carolina's most renowned national parks, and you can only reach it by authorized tour boats. Fortunately, one of these tour boats is less than half a mile away from Hilton Club Liberty Place Charleston. As a result, you'll have easy access to a way to reach this important historic site. Meanwhile, Fort Moultrie has long served as Charleston Harbor's first line of defense and is located close to Fort Sumter. Together these forts tell the unique stories of the people and places that shaped the United States. If you're interested in the history of America, you have to visit these two forts.
Explore Sullivan's Island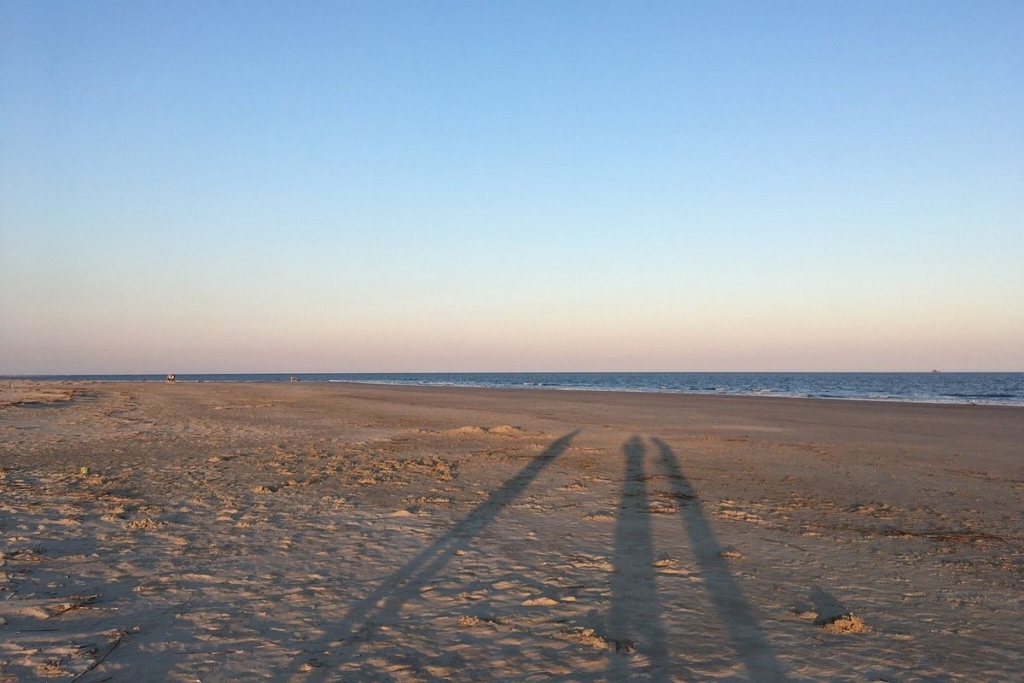 Speaking of Fort Moultrie, you'll find it's close to one of South Carolina's hidden gems: Sullivan's Island. This small stretch of land is just over 3 miles long, but what it lacks in size, it more than makes up for in quality. Sullivan's Island is excellent for anyone who loves the water. Kayaking, sailing, fishing, kiteboarding, and more are all available here. Even if you'd prefer something less active, the cozy beach offers plenty of relaxation. Plus, Sullivan's Island is packed with some of the best food in the entire state. The Obstinate Daughter is a southern restaurant that is influenced by French, Italian, and Spanish cuisine. Enjoy pasta, pizza, and small plates. Or stop by Poe's Tavern for one of the best burgers in the Charleston area. You'll be just over eight miles away from Sullivan's Island from Hilton Club Liberty Place Charleston, and it's definitely worth the drive.
Take a Charleston Walking Tour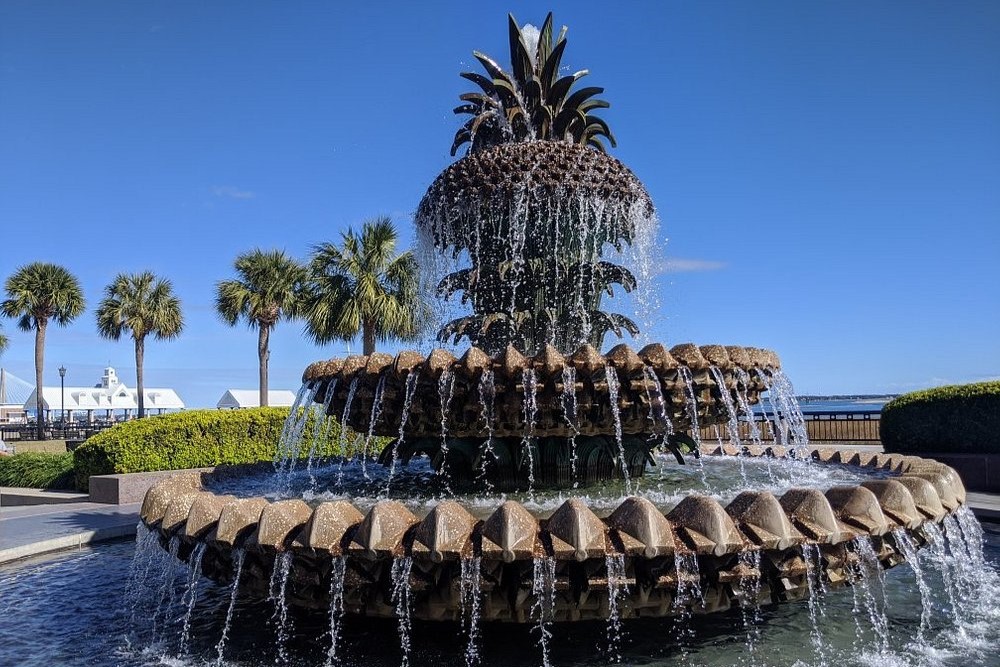 With its centuries-old mansions and cobblestone streets, Charleston is a living museum. One of the best ways to see its most famous landmarks is on a walking tour. With the city's popularity, it should come as no surprise that there are walking tours to cater to every kind of guest. Want a general tour of the city? Try the Historic Charleston Guided Sightseeing Tour by Walks of Charleston. This tour will take you through many of the city's most popular areas while giving you tales of Charleston's rich history. Hoping for something a bit more mysterious? Then look no further than the Charleston Pirates and Ghosts Tour by Charleston Tours. Seen on PBS, Travel Channel, and NPR, these tours showcase pirate stories, ghost tales, and fascinating legends collected over 300 years of history. Both of these tours are just a short drive away from Hilton Club Liberty Place Charleston.
Buy a Timeshare at Hilton Club Liberty Place Charleston
From watersports to U.S. history to delicious food, what's not to love? Charleston, South Carolina, is the perfect southern town for all kinds of vacationers. If you'd like to experience the charm of this city, consider buying a timeshare at Hilton Club Liberty Place Charleston. A timeshare will help you visit this picturesque corner of the state each year. You'll have a spacious home away from home you can return to again and again. Want to buy a timeshare? Then check out our marketplace! We have listings for resorts from top brands like Westgate, Marriott, and of course, Hilton Grand Vacations. Just go to our marketplace, make an offer, and we'll handle the rest. If you have any questions, our licensed agents are happy to help! Please call us at 1-800-410-8326 or email us at team@fidelityresales.com.