When you go to Las Vegas, you're probably there to party, but every party needs a break. As exciting as the lights and thrills of Sin City can be, sooner or later, you're going to need some rest. Fortunately, Cancun Resort Las Vegas offers the best of both worlds! You'll be just a short drive away from the excitement of the Vegas strip but just far enough away that you can get away from the noise. If you're looking for the perfect home away from home in Las Vegas, look no further! Here's everything you need to know about Cancun Las Vegas.
Amenities at Cancun Resort Las Vegas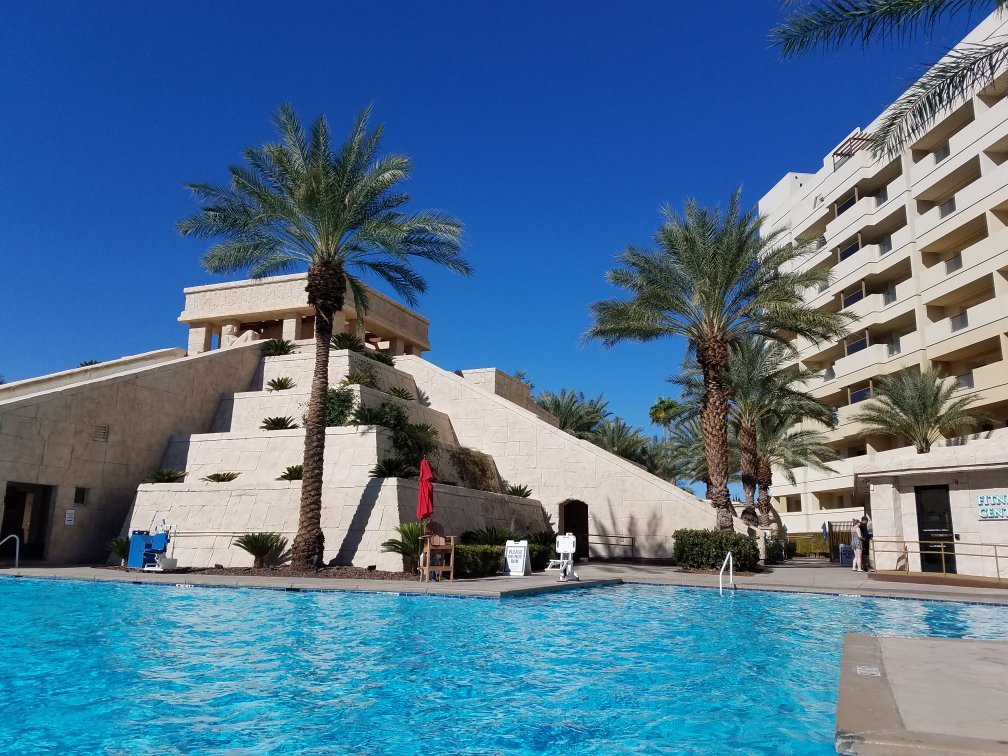 Formerly part of Diamond Resorts, this Hilton Grand Vacations resort has plenty of amenities to guarantee a comfy stay. Cancun Resort Las Vegas boasts a luxurious swimming pool with a Mayan-styled pyramid. The pool even has cascading waterfalls and waterslides for you to cool off from the desert heat. Don't forget to stop by the pool bar to enjoy a good drink by the water. Want to unwind after a day chasing thrills? The resort has you covered with a full-service spa and a hot tub located on-site. Take the family to the game room for some fun, or gather everyone for an outdoor meal at the barbecue grills. You can even hit up the fitness center so you never have to fall behind on your workout routines. However you'd like to pass the time, this resort has options to keep you entertained before you head into the city.
Accommodations at Cancun Resort Las Vegas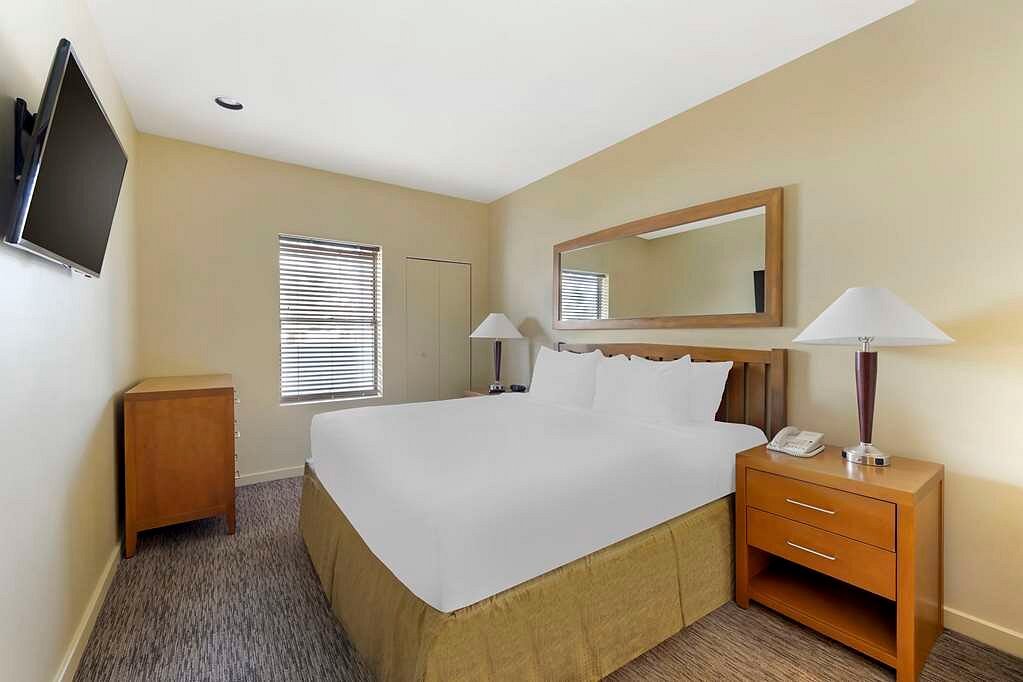 When you return after a day (or night) of excitement outside, you'll find yourself in a spacious, luxurious suite. More specifically, Cancun Resort Las Vegas offers guests one, two, and penthouse suites to choose from. The one-bedroom suite comes with a king-sized bed, queen sleeper sofa, and a fully equipped kitchen for in-room dining. Overall, this suite can accommodate up to four guests. Next, the two-bedroom suite features everything you'll find in the one-bedroom, alongside either a queen-sized bed or two twin beds, depending on the suite. Six guests can sleep in this spacious suite, so you'll have plenty of room to stretch your legs! No matter which suite you choose, you'll be able to enjoy a fantastic view with a private balcony. Overall, these suites offer a great home away from home that will keep you close but not too close to the action in Vegas.
Things to Do Near Cancun Las Vegas
Visit the Bellagio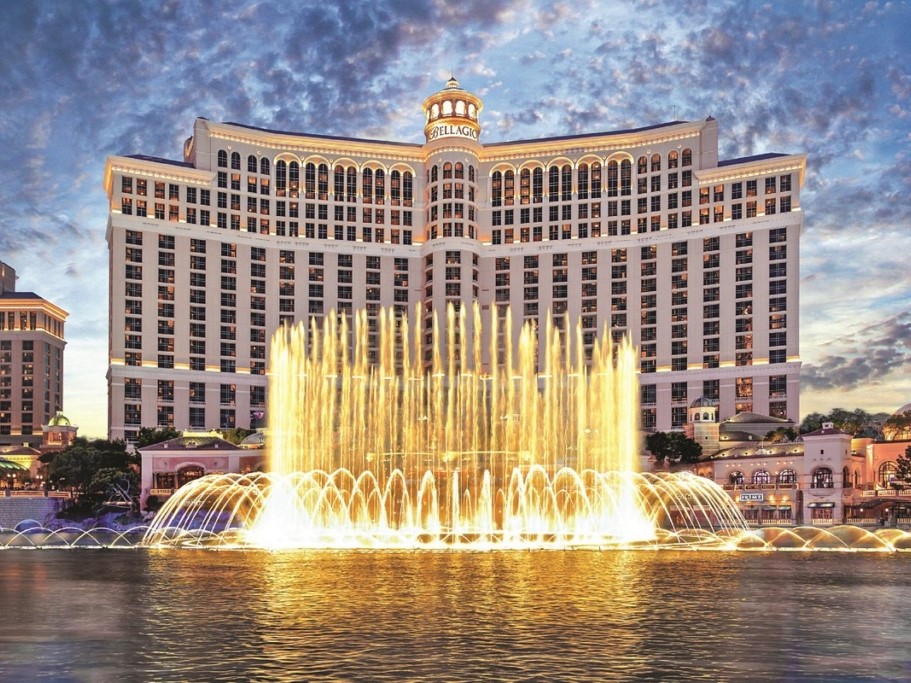 One of the city's icons is the Bellagio. You'll find this renowned casino just six miles away from Cancun Resort Las Vegas. With over 40 poker tables and 2,300 slot machines, it's safe to say all your gaming needs will be covered here. With that said, there's more to the Bellagio than its casino. In fact, the Bellagio is also home to a gorgeous botanical garden! This garden is 14,000 square feet in size and changes every season, so there's always something new to see. Between the enormous garden and massive casino, you might be thinking that's all there is to the Bellagio. Well, think again! The Bellagio's crown jewel is its fountains. Each night, these fountains shoot water 460 feet into the air. Plus, you can enjoy these fountains free of charge! So even while you're strolling down the Vegas Strip, you'll still enjoy something from the Bellagio.
Stroll Down the Strip
Speaking of the Strip, what better way is there to see the best of Las Vegas? No matter what else you do, this is one part of the city you have to experience. Pictures just can't do justice to all the vibrant colors and striking neon signs. Plus, there are a number of attractions you can enjoy here. Climb a replica of the Eiffel Tower or take photos with one of the Statue of Liberty. You can even ride a gondola on the water and float by many of the Strip's shops. These rides let you see the Strip from a completely different perspective, and they're great for both couples and families. All of the excitement of the Vegas Strip is just six miles from Cancun Resort Las Vegas. No need to worry about long rides when all the excitement is right at your fingertips!
Enjoy the Fremont Street Experience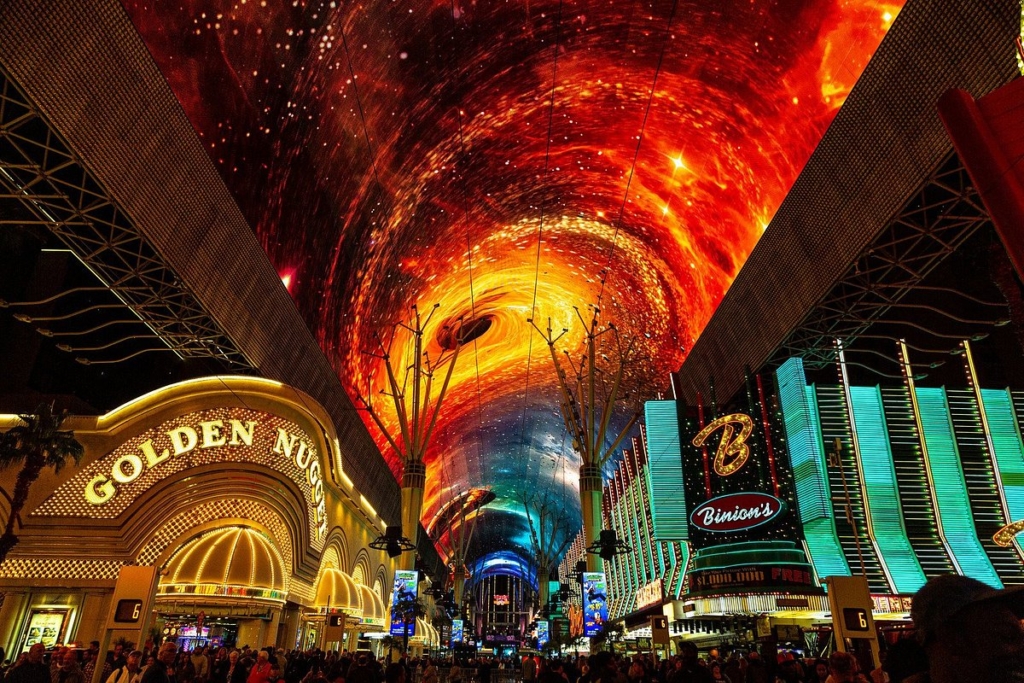 It'd almost be easier to say what the Fremont Street Experience isn't than to list all the things it is. Located only ten miles from Cancun Resort Las Vegas, you'll have no trouble reaching this activity hub. Here, you'll enjoy free concerts and live music, tons of casinos, and restaurants as far as the eye can see. On top of all this, you can witness the spectacle known as Viva Vision. Viva Vision is the largest video screen in the world at 1,375 feet long, and each night, it shows impressive light shows at the top of every hour. Want a different view of Fremont? Then check out the SlotZilla ziplines. These 11-story slot machine-inspired ziplines will take you high above the crowds. While the normal ziplines are fun enough, their Super Hero Ziplines take the excitement to a whole new level with greater heights and even more intense speed.
Buy a Timeshare at Cancun Resort Las Vegas
Even the best parties don't last forever, but with Cancun Resort Las Vegas, you'll have a lot of them to enjoy! With many of the city's best attractions within driving distance, while still being just far enough away that you can have some peace and quiet, this resort gives you the best of both worlds. If you'd like to enjoy the thrills and excitement of Vegas each year, consider buying a timeshare there. Timeshares are a great way to return to your favorite resort each year, and with everything new that happens in Sin City, you'll definitely want to keep coming back. If you'd like to save money on buying a timeshare, buying on the resale market is a great way to do so. Check out our video "Timeshare Resales vs Buying Direct" to learn more.

At Fidelity Real Estate, we offer listings from several great resort bands like Hilton Grand Vacations, Westgate, and Holiday Inn Club Vacations. Want to get the party started? Just go to our marketplace and make an offer. It really is that simple! If you have any questions, feel free to email us at team@fidelityresales.com or give us a call at 1-800-410-8326. Our licensed agents are always happy to help.