For many, Spring represents the perfect balance. Not too hot, not too cold, the weather's just right to enjoy the outdoors. Spring's the perfect time to immerse yourself in nature. From hiking to canoeing, there are plenty of great activities to do at this time of year. If you're looking for inspiration on what to do this Spring, you've come to the right place! Here are the best places for Spring vacations in the U.S.
An Overview of the Best Places for Spring Vacations in the U.S.
Top 5 Places for Spring Vacations in the U.S. and Resorts Nearb
1. Breckenridge, Colorado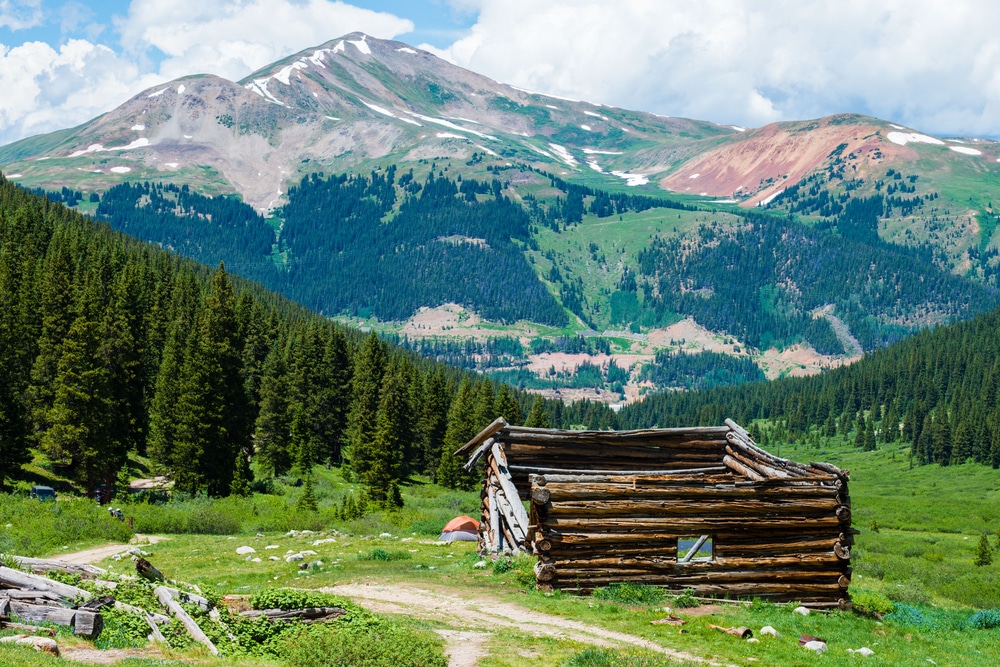 Located high in the Colorado Rocky Mountains, Breckenridge is well known for being a skier's paradise, with almost 3000 acres of slopes. With that said, there's more to this area than skiing. Breckenridge has plenty of activities to enjoy during Spring vacations in the U.S. You can take a hike up the Rocky Mountains, bike the winding trails, or tee off at one of the world-class golf courses. Take in the natural beauty of the area at Maggie Pond or raft the surrounding waters. Be sure to catch one of the many festivals put on in Breckenridge. There are film festivals and food & wine festivals. So, there are plenty of opportunities to immerse yourself within the lively local community during your visit!
While you're in Breckenridge, our recommended resort is Valdoro Mountain Lodge, a Hilton Grand Vacations Club resort in the heart of the town. As you'd expect with a Hilton resort, Valdoro Mountain Lodge has endless amenities and beautiful accommodations. The resort is also just two blocks from the Main Street area, which means that amazing shopping and dining is just minutes away! Guest villas at this resort all feature full kitchens and laundry units. On those chilly winter nights, your villa's fireplace will be the perfect spot to cozy up with a cup of hot cocoa. If you're looking to relax near the fire with a stronger drink, head to the resort's Valdoro Lounge where you'll find craft beers and cocktails.
2. Branson, Missouri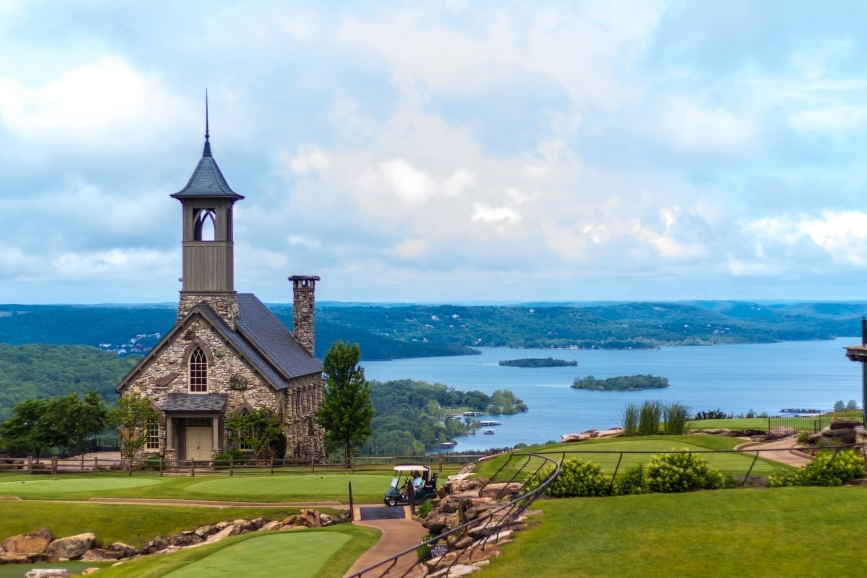 Nestled in the heart of the Ozarks, Branson, Missouri is a great place to stay for Spring vacations in the U.S. These mountains are known for an abundance of sparkling springs, waterfalls, lakes, caves, caverns, and sinks. It's safe to say that if you want an outdoor adventure, you can't go wrong with the Ozarks. Race down the mountains at Branson Mountain Adventure Park, which takes advantage of the mountainous environment to create a thrilling roller coaster experience. Of course, if you've come to the Ozarks, you're probably here to enjoy the great outdoors. Fortunately, there are over 200 miles of hiking trails in Branson to explore, with a variety of terrain. From the waterfalls seen at Lakeside Forest Trails, to the peaceful fishing found at Table Rock Lake. There are few places with as much to do for Spring Vacations in the U.S.
Looking for a place to stay in the Ozarks? Then you can't go wrong with Westgate Branson Lakes at Emerald Pointe, one of the best Branson resorts. Amenities include basketball and volleyball courts for a fun game with friends. You can also cool off in either the indoor or outdoor pool. There's even a marketplace for groceries and sundries to bring back to your villa. This Westgate timeshare features one and two-bedroom villas. The one-bedroom villas have a queen-sized bed and queen-sized sleeper sofa. Next, the two-bedroom villas offer a king-sized bed, queen-sized bed, and queen-sized sleeper sofa. No matter which villa you choose, you'll have access to a living room, dining room, and a fully-equipped kitchen. Additionally, there are deluxe villas with even more space and larger beds. Plus, this resort's close proximity to top attractions for Spring vacations in the U.S. makes it a great home base.
3. Pigeon Forge, Tennessee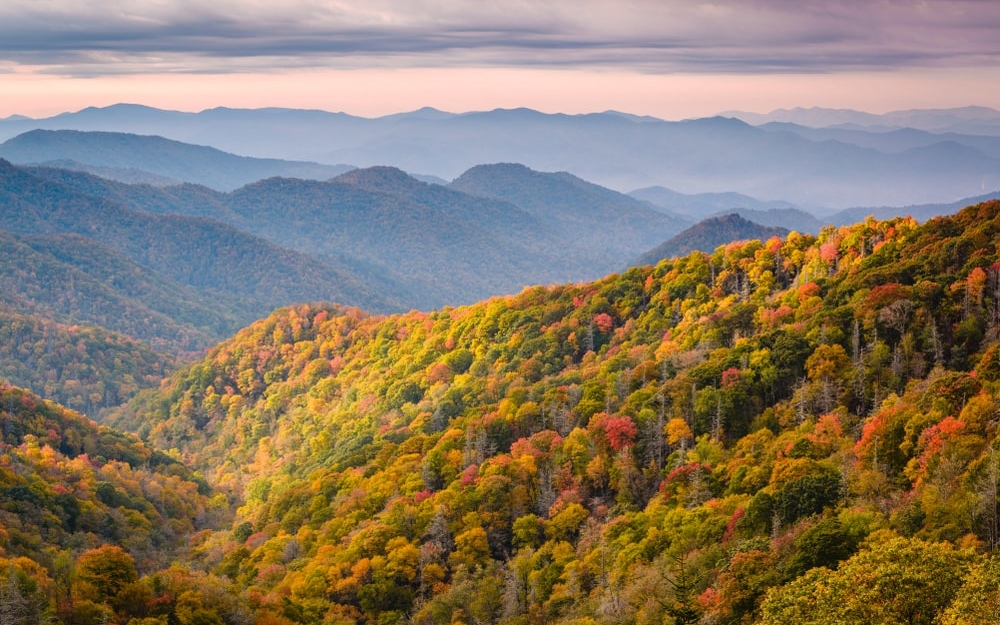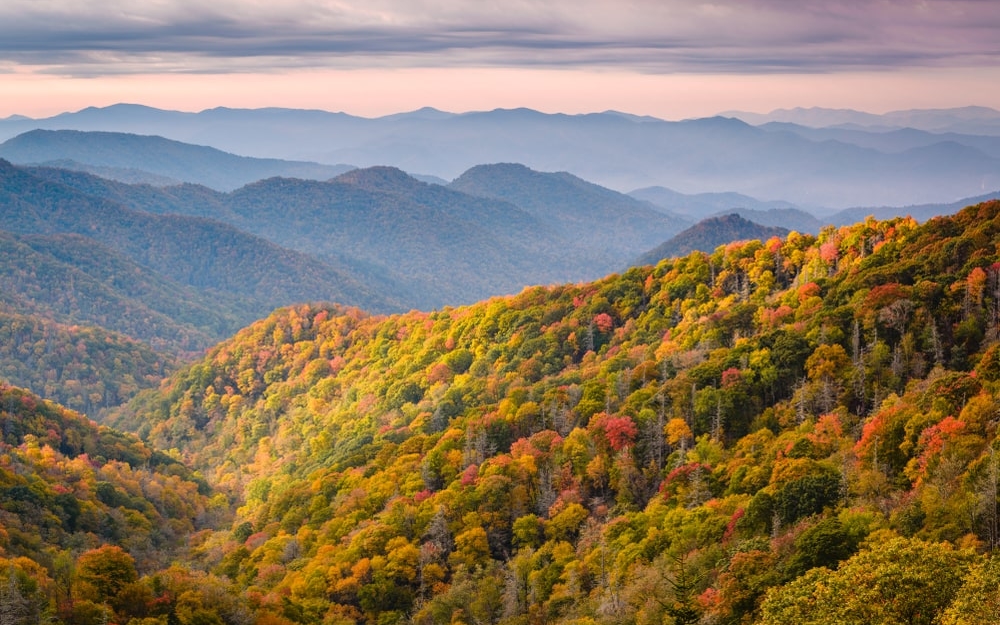 Located in the Great Smoky Mountains, Pigeon Forge Tennessee is a great launching point to explore one of the most beloved areas in the U.S. Rich in biodiversity and home to the largest variety of wildflowers in the United States, the Great Smoky Mountains are an ecological treasure. It's no surprise this is a great place for Spring vacations in the U.S. North Carolina and Tennessee's Great Smoky Mountains National Park was established in 1926 and consists of ridges of forest that seem to go on forever. The park boasts a wide range of diverse wildlife and plant species, providing visitors with a stunning natural landscape to explore. The Great Smoky Mountains National Park serves as a major tourist attraction for people from all over the world, offering a variety of activities such as hiking, camping, and fishing.
While you're in Pigeon Forge, consider staying at Wyndham Vacation Resorts Great Smokies Lodge. Amenities include a constantly changing activities center, arcade, barbeque area, and swimming pools. There's also a mini golf course to enjoy. As for accommodations, four different suite sizes are available at this Wyndham timeshare, ranging from one to four bedrooms. The one-bedroom suites can accommodate four guests, the two-bedroom suites can sleep eight guests, the three-bedroom suites can house 10 guests, and the four-bedroom suites can sleep 14 guests. The suites are designed to provide guests with all the amenities they need while still providing plenty of space to relax and enjoy their stay. With a mini kitchen in the one-bedroom suites and full kitchens in two bedrooms and up, these modern suites accommodate both short-term and long-term stays, offering the perfect balance of comfort and convenience. You can't go wrong with this Pigeon Forge resort.
4. Lake Tahoe, California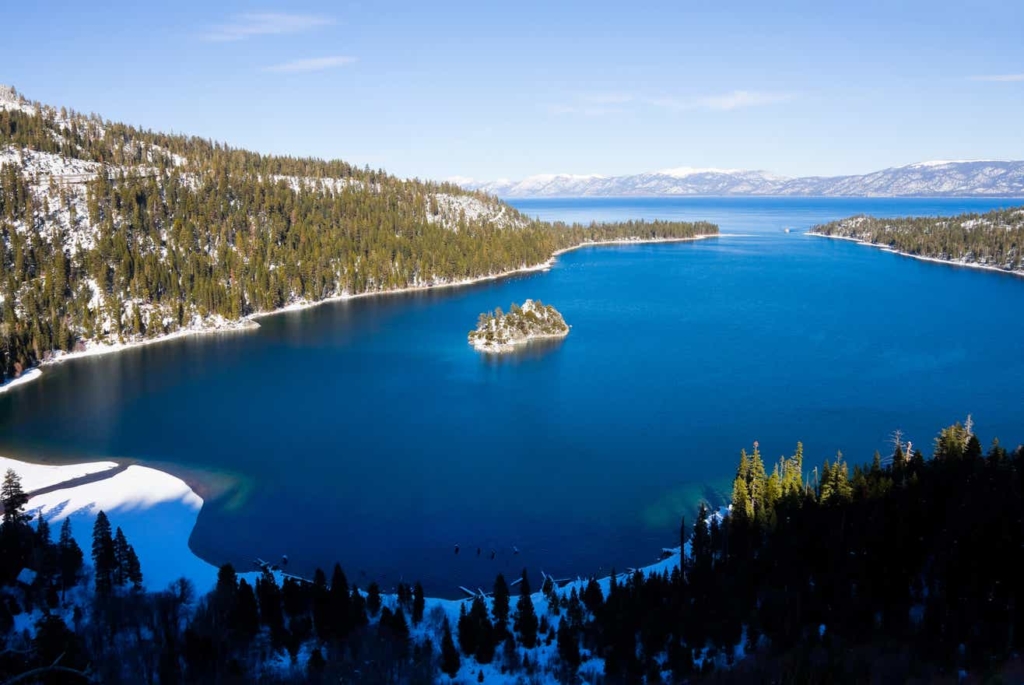 Much like Breckenridge, Lake Tahoe is known for its impressive ski slopes. With that said, there's more to enjoy in this place when Winter ends. In fact, there's enough to enjoy that makes this a great place for Spring vacations in the U.S. Lake Tahoe has plenty of hiking trails for you to explore. Do you want to wander through meadows of wildflowers? How about gazing out over a freezing Alpine lake? There are six trails to enjoy, so no matter the occasion, there's something here for everyone! One of the most beloved trails is the Shirley Canyon Trail, which takes you alongside waterfalls and granite boulders. Another popular spot is the Thunder Mountain Trail, which goes from the base of Olympic Valley all the way up to the High Camp of Palisades.
If you want easy access to these great trails, Olympic Village Inn is the place for you. This Grand Pacific Resorts timeshare features a large heated pool and three hot tubs to relax in. Want warmth with a lot less water? Olympic Village also has fire pits and an outdoor lounge area. If keeping up with your routines is important to you, there's a full fitness center with exercise bikes, treadmills, weight machines, and more. After you've worked up a sweat, you can unwind at the on-site Swedish Sauna. While most accommodations in other resorts go by titles like "one-bedroom, two-bedroom," etc, the suites at the Olympic Village Inn are called "Kitzbuhel" and "Chamonix". The Kitzbuhel suite has an individual bedroom and a separate living room with a kitchenette. As for the Chamonix, this suite has all the same features as the Kitzbuhel but with more space.
5. Myrtle Beach, NC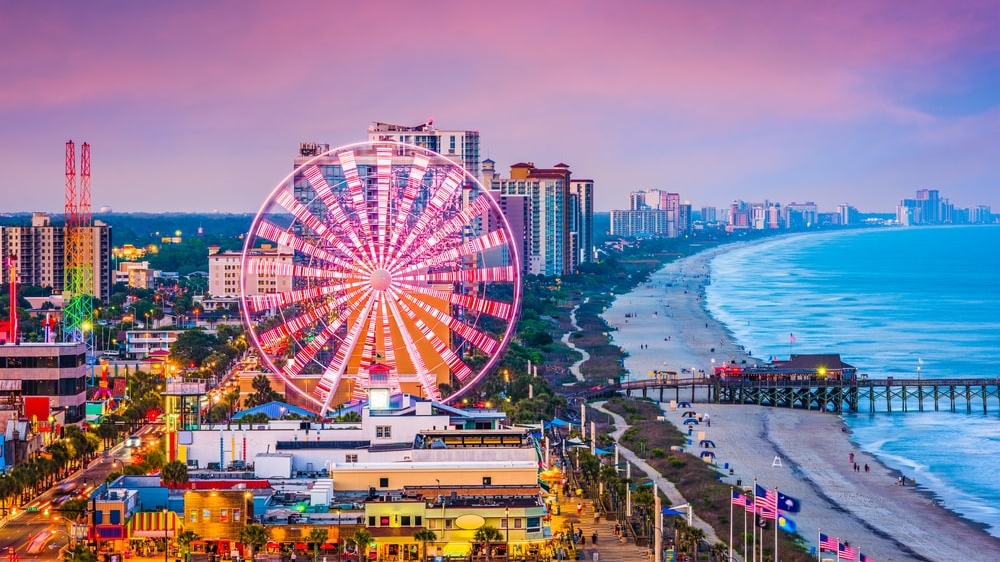 What's better than a springtime trip to the beach? Rounding out the list of best places for a Spring vacation in the U.S. is Myrtle Beach. With so many attractions, restaurants, and of course, the gorgeous beach, it's little surprise that Myrtle Beach is a popular destination. The white sands of Myrtle Beach stretch out for 60 miles, and are full of opportunity. You can fly a kite, toss a frisbee, or just stroll along the sand enjoying the ocean breeze. Plus, you'll be able to enjoy plenty of exciting watersports. Boating, fishing, surfing, and parasailing are all available while you're at the beach. Overall, there are so many things to do in Myrtle Beach.
Want to be able to walk right from your resort to Myrtle Beach? Then check out Westgate Myrtle Beach Oceanfront Resort. This is one of the best Myrtle Beach timeshares to buy because it is just steps away from the beach, so you'll be having fun in no time! The resort features a 24-hour fitness center, so you can keep up with your routines whenever you want. Additionally, there's a heated outdoor pool and lazy river to enjoy. Accommodations include one and two-bedroom villas. One-bedroom villas come with a king-sized bed and queen-sized sleeper sofa. Overall, these villas can accommodate up to four guests. Next, two-bedroom villas feature two king-sized beds and two queen-sized sleeper sofas. Two-bedroom villas can house up to eight guests.
Buy a Timeshare at One of the Best Places for Spring Vacations in the U.S.
With Spring comes so many opportunities for fun and excitement. From hiking to fishing, the great outdoors are at their best during this time of year. Want to stay at one of the best places for Spring vacations in the U.S.? Then check out our marketplace! We have listings for plenty of great resorts from Hyatt, Westgate, and Wyndham. If you have any questions, feel free to email us at team@fidelityresales.com or call us at 1-800-410-8326.