Park City has experienced a remarkable transformation over the years, from a bustling silver mining town to a sleepy ghost town and then a bustling ski town. Located in the heart of it all is Marriott's MountainSide. Whether you are an avid skier or love the fresh mountain air, Marriott MountainSide satisfies all your needs. Keep reading to take a deeper look into all this Marriott Vacation Club timeshare has to offer.
About Marriott MountainSide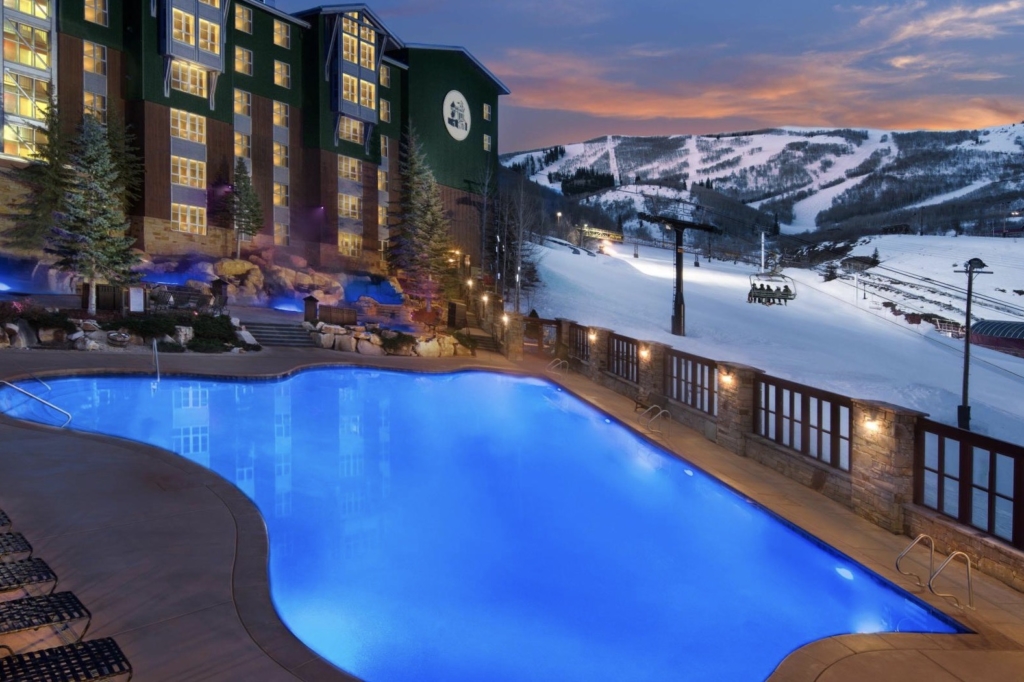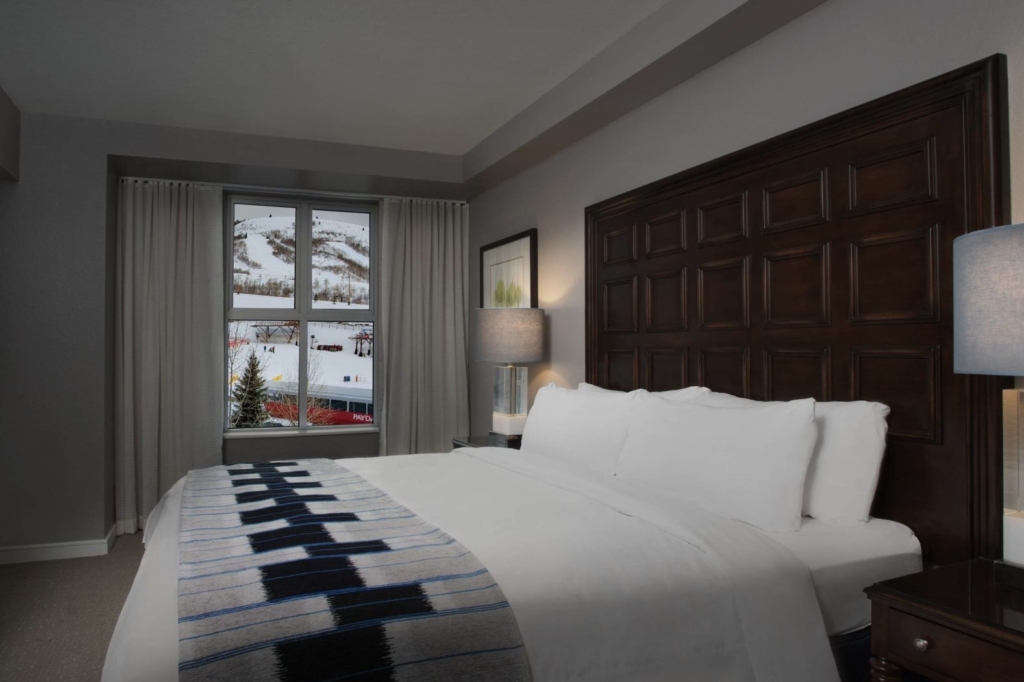 Marriott MountainSide Amenities
The on-site amenities at this downtown Park City resort include an outdoor pool and a whirlpool spa. The outdoor pool is heated, so it is the perfect place to relax and enjoy beautiful summer or winter weather. In the well-equipped fitness center, you can also maintain your fitness routine. The fitness center has a variety of equipment, including ellipticals, treadmills, free weights, and strength-training machines.
There is a fire pit suitable for gathering around with friends and family. Or if you want to have some friendly competition, head to the game room. The game room features baseball hoops, a giant connect four game, a pool table, and more.
Marriott MountainSide also has a movie room. The movie room features a large screen with a variety of streaming services, comfortable chairs, and a popcorn machine. It's the perfect place to relax after a day out and about. Lastly, there is a marketplace where you can grab a snack, light bites to eat, and any toiletries you forgot to pack.
Marriott MountainSide Accommodations
Being comfortable and having enough space to stretch out and relax is imperative when traveling. Small, cramped spaces can make it difficult to move around and be uncomfortable. Depending on your needs, you can choose one-bedroom villas, two-bedroom villas, or guest rooms.
Guest rooms are the smallest rooms and can accommodate up to four people. It features a king bed and a sofa bed. The one-bedroom villas offer more space than the guest rooms but sleep the same amount of people and feature the same sleeping arrangements. The two-bedroom villa sleeps eight guests. It features two king beds and two sofa beds.
There are private bathrooms in each of the Marriott MountainSide villas as well as a fully equipped kitchen, a living room with a fireplace, and a dining area. In contrast, the guest rooms have a kitchenette. Each room has premium amenities, including plush bedding, complimentary Wi-Fi, flat-screen TVs, and a DVD player.
Things to Do in Park City, Utah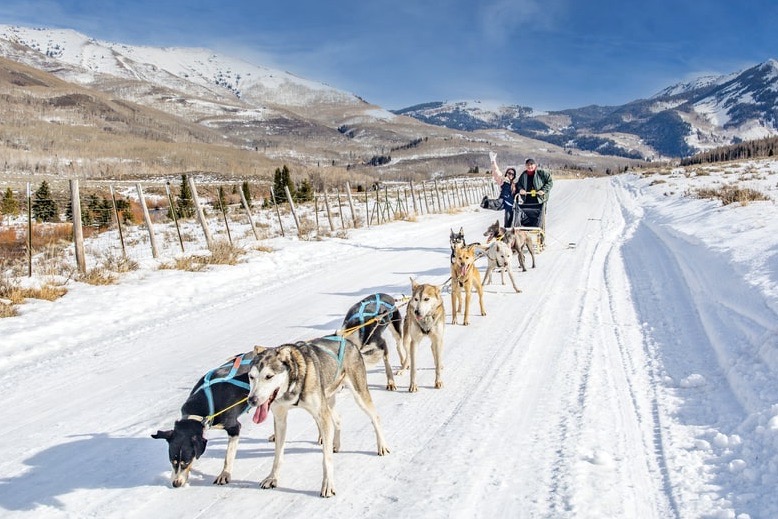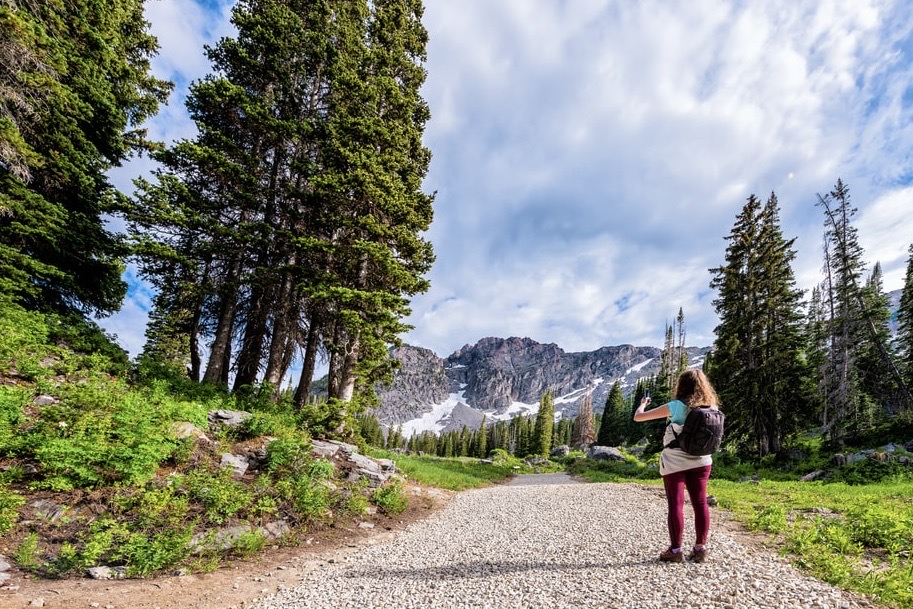 Winter Attractions
Marriott MountainSide offers ski-in and ski-out access to the famous slopes. In Park City, Utah, skiing is an important part of the local culture. In addition to hosting the Winter Olympics back in 2002, this charming town has plenty of great ski resorts. Park City ski resort is the largest ski resort in America. Winter is a great time to visit Park City if you are planning a ski trip.
Park City Mountain is known for its sophistication, excellent skiing, world-class terrain parks, and accessibility. SKI magazine ranked it as North America's #1 Most Accessible Resort. This was before the resort evolved and added nine mountains, three terrain parks, refined amenities, and unparalleled access to Canyons Resort's 4,000 acres. The resort has 17 peaks, 14 bowls, and seven terrain parks on 7,300 acres.
Interested in doing something other than skiing and snowboarding in Park City, Utah? Visitors love to go ice skating, dog sledding, snowmobiling, tubing, and more. There are several museums and historical tours in Park City, along with galleries, spas, live theater, and concerts.
Summer Attractions
Park City isn't just a winter wonderland. Despite its reputation as a ski town, Park City offers amazing year-round entertainment, relaxation, and adventure. Guests at Marriott MountainSide are right in the middle of all the action. The Deer Valley Resort Amphitheater is a great place to experience outdoor entertainment on Wednesday nights. Even though the music itself is worth a visit, the real treat is that you can have a picnic by bringing food and alcohol to the event. The atmosphere of a summer night, combined with good music and food, is unbeatable.
From the Silver Star Cafe and Silver Star chairlift, Armstrong Trail leads hikers to some stunning views of the town. At the beginning of the trail, there is significant elevation gain and wonderful views of the town. During the flat stretches, it dips into the trees and offers a beautiful view of the forest. Since the trail's latter sections are covered, the hike isn't hot, dusty, or oppressive, making it perfect for summer hikes. Armstrong Trail pairs perfectly with brunch or dinner at Silver Star Cafe.
During the weekend, Main Street is transformed into a festival of food, art, crafts, performances, and costumes. There are tents and stalls lining the street. The market is known for its killer lobster rolls, flown in from the East Coast, and sensational bloody Marys. With a constantly changing lineup, you can keep yourself entertained the whole afternoon.
Buy a Marriott MountainSide Timeshare
Before you buy a timeshare, you should definitely become familiar with the developer. Marriott Vacation Club is one of the best timeshare companies, so you know you are in good hands. There are many benefits and perks for owners of Marriott Vacation Club properties. With the points-based system, you can vacation at 50+ resorts in 130+ countries. In addition to spacious accommodations and luxurious amenities, the resorts are unbeatable.
When you buy Marriott Vacation Club points, Marriott Vacation Club members can travel virtually anywhere. Marriott also owns Interval International, a company that offers destinations and resorts throughout the world. Owners can trade points or weeks for thousands of destinations around the world with II's advanced vacation exchange platform.
Marriott MountainSide is the ideal destination for a family ski vacation or a romantic getaway. But timeshares can be expensive. Make your dream a reality by buying Marriott Vacation Club on the resale market. Have any questions? Give us a call today at 1 (800) 410-8326.