Spring Break offers a much-needed break from the hustle and bustle of everyday life. It's an opportunity to relax and recharge by experiencing something new and exciting. During spring break, the weather warms up in most places, and there are numerous destinations to choose from. So, it can be hard to determine where to go, but don't worry; below, we highlight nine spring break vacation ideas to get you planning.
Beaches Spring Break Vacation Ideas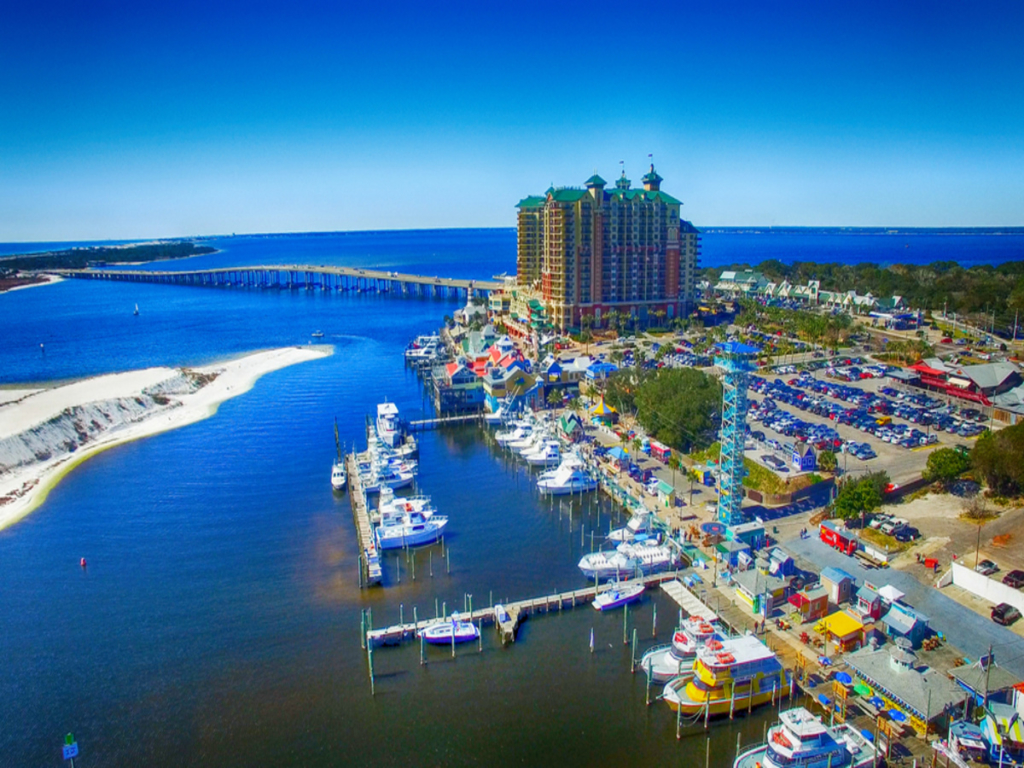 Destin, Florida
Tourists flock to Destin for its warm weather, beautiful beaches, and an array of activities. Whether visitors are looking for a relaxing getaway or an adventurous vacation, Destin has something for everyone to enjoy. Destin is known as the "World's Luckiest Fishing Village." So, you definitely need to go fishing. A few of the activities that await travelers in Destin, Florida, include parasailing, watersports, dolphin cruises, aquariums, theme parks, and much more. It's the perfect destination for families looking to create lasting memories and adventurers seeking thrilling experiences.
Check out Wyndham Destin At Majestic Sun, a fabulous timeshare resort in Destin.
Honolulu, Hawaii
Honolulu is a popular vacation spot due to its stunning beaches and year-round warm weather. It's also a great place to learn more about the history of WWII, as it was the site of the bombing of Pearl Harbor. For visitors looking to deepen their understanding of the attack on Pearl Harbor, a visit to the USS Arizona Memorial is a must-see attraction. Additionally, there are plenty of outdoor activities to enjoy, such as snorkeling and hiking. With its diverse culture, beautiful scenery, and abundance of outdoor activities, Honolulu is an ideal spring break vacation idea for visitors of all ages.
Lagoon Tower by Hilton Grand Vacations offers everything you need for an unforgettable vacation, from luxurious accommodations to breathtaking views.
Read More: 10 Hawaii Resorts You Have to Add to Your Bucket List!
Marco Island, Florida
In Southwest Florida, Marco Island is a barrier island connected to the mainland by a bridge south of Naples. It is popular among visitors for its pristine and beautiful sandy beaches, and its many attractions, such as marinas, golf courses, and restaurants, make it a popular destination. With the addition of an extensive network of inland waterways, the area provides a variety of activities for leisure, recreation, and relaxation. Tigertail Beach Park is a standout among Marco Island's attractions, offering a tranquil tidal lagoon perfect for relaxing activities like kayaking and paddleboarding.
Marriott's Crystal Shores On Marco Island is a great place to stay if you are looking for a timeshare resort.
Cities Spring Break Vacation Ideas
Las Vegas, Nevada
Are you feeling lucky? If so, there is no better place to go this spring break than Las Vegas, "The Entertainment Capital of the World." Las Vegas is the perfect place to test your luck. With a variety of casinos, you can try your hand at slots, poker, blackjack, and many other games. From the glitz and glamor of the strip to the nearby national parks, Las Vegas is a city of contrasts. Whether it's the famous nightlife or the natural beauty of the desert, the city has something to offer anyone who visits. Just remember, what happens in Vegas stays in Vegas…unless you win big and tell everyone about it.
There is no better place to stay than Elara, A Hilton Grand Vacations Hotel.
Orlando, Florida
Orlando is one of the most popular travel destinations in the world. It is home to world-class theme parks, cultural attractions, and plenty of outdoor activities. From family-friendly dining to world-class entertainment, Walt Disney World Resort offers something for everyone. You can explore and discover exciting attractions, entertainment, and a whole new world of possibilities. There is no better place to spend spring break than with Mickey and all his friends. So, if you're looking for a magical vacation, look no further than Orlando – where dreams really do come true!
For great timeshare resorts in Orlando, check out Disney's Animal Kingdom Lodge Villas.
Read More: Top Resorts in Orlando, Florida to Stay in for Perfect Vacations!
New York City, New York
New York City is a vibrant and exciting place, with something for everyone to explore and enjoy. From its diverse neighborhoods to its iconic landmarks and attractions, New York City is truly one of a kind. Besides Central Park and the Met, the city has endless attractions such as Broadway shows and world-famous art galleries. This helps to make New York a truly special place and gives it an energy and vibrancy that can't be found anywhere else. It's why so many people from all over the world are drawn to it and why it's such a popular destination for tourists and locals alike.
St. Regis New York, Residence Club is the perfect place to stay if you are looking for a fabulous getaway.
Mountain Towns Spring Break Vacation Ideas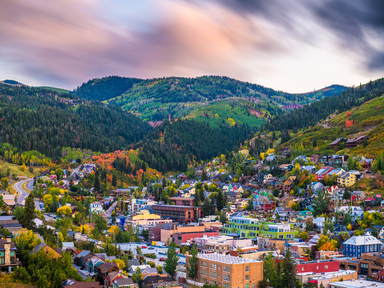 Park City, Utah
The temperatures during spring in Park City are mild and comfortable, and the snow is still soft, making it conducive for skiing. The views of the mountains and valleys are stunning, and the sun is out longer each day, making it an ideal time to enjoy the outdoors. Park City ski resorts offer an array of winter activities, such as snowshoeing, snowmobiling, tubing, and ice skating. These activities can be enjoyed by all ages and skill levels and are perfect for those who want to take a break from skiing. Plus, the après-ski scene in Park City is amazing, with plenty of bars and restaurants to choose from.
It is impossible to find a better place to stay than at Wyndham Park City.
Breckenridge, Colorado
From the slopes to shopping, Breckenridge is a perfect destination for all kinds of travelers, making it the perfect spring break vacation idea. The cold temperatures in the spring months often make the snow more predictable, so you can expect a solid base and great snow coverage for skiing and snowshoeing. The days are longer, the sun is brighter, and the wildflowers are starting to bloom. It's a great time to take advantage of the outdoors before summer arrives. Make sure also to explore the shops, galleries, and eateries as you wander through the historic downtown — you're sure to find something for everyone!
If you want an amazing getaway, Grand Colorado On Peak 8 is the perfect place to stay.
Read More: Breckenridge Timeshare For Year-Round Adventures!
Pigeon Forge, Tennessee
Pigeon Forge has a lot to offer spring breakers, including amusement parks, outdoor activities and great restaurants. From thrilling white-water rafting to exploring ancient Appalachian culture, the Great Smoky Mountains offer something for everyone. And with the park's diverse ecosystems, visitors can explore wildflower meadows, old-growth forests, and mountain streams. There's no better way to unplug, recharge, and reconnect with nature than a trip to the Smokies. Adding to the list of exciting experiences in Pigeon Forge, Dollywood has plenty of attractions, activities, and shows to explore!
From luxury accommodations to fun amenities, Margaritaville Island Hotel Pigeon Forge offers everything you need for the perfect vacation.
Make Your Spring Break Vacation Ideas Come True With A Timeshare
Begin planning your spring break 2023 getaway today! With a timeshare, you can travel yearly and make the best out of each spring break. To start, take a look at the timeshares on our website and take the time to review the features, amenities, and location. Then, make an offer online today! It's a big decision to buy a timeshare, but we're here to help. With the help of Fidelity Real Estate, you can easily become a vacation owner and enjoy the many benefits of timeshare ownership, including lower resale prices than retail. If you have any questions, our team is available to provide assistance — call us at (407) 465-5188 or email us at team@fidelityresales.com.