From the largest collection of Mayan artifacts to the second-largest reef system in the world, Cancun is full of exciting opportunities! In fact, there's just as much to explore underwater as there is on land. If you want to enjoy Mexico, you'll need a great home base that gets you easy access to some of the best spots in the country. You'll need Royal Sands Cancun. While this Interval International resort is perfectly positioned to help you make the most of your trip, there's more to Royal Sands than its location. Royal Sands also has amenities, dining, and accommodations so good you won't want to leave. 
Amenities at Royal Sands Cancun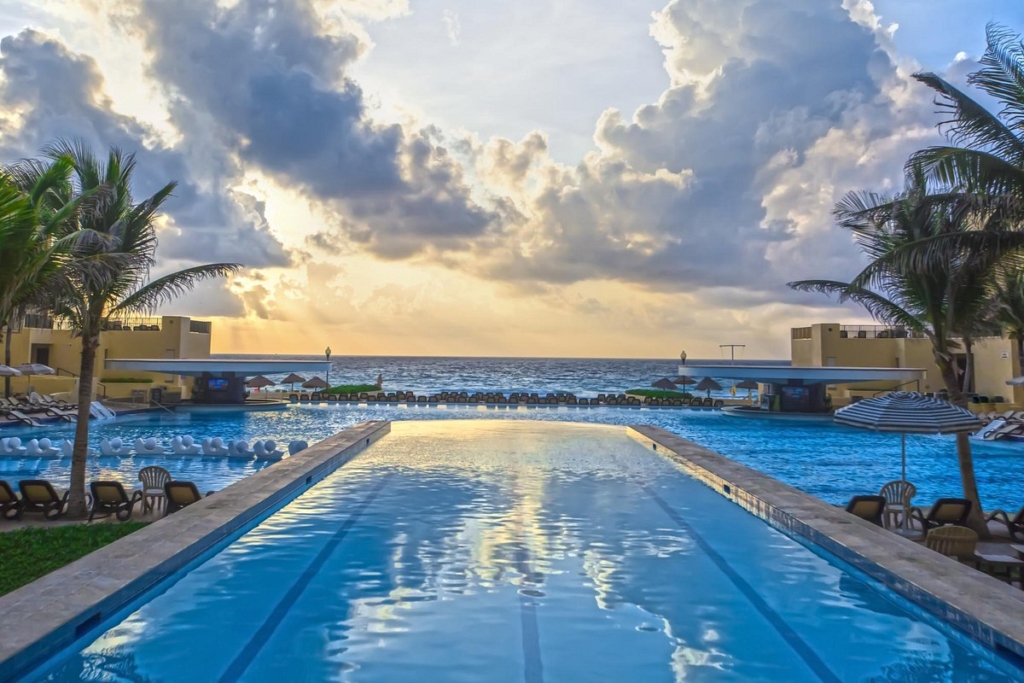 Cancun's known for its heat, but what about when you want to cool off? Fortunately, there are three large pools, including infinity pools with lounging areas at the Royal Sands. The resort also has a fitness center so you can keep up with your routines even when you're on vacation. The activities don't end there, though. In fact, Royal Sands hosts plenty of sports and outdoor events. Guests can enjoy snorkeling, tennis, golf, beach volleyball, and beach soccer. While physical activities are fun, sometimes you just want to be pampered. If that's the case for you, then stop by the Royal Sands' on-site spa. Additionally, there's a Royal Market that covers all your shopping needs, from basic groceries to imported products. For something to help you at the beach, visit La Paloma Boutique, which offers bathing suits, flip flops, and more.
Dining at Royal Sands Cancun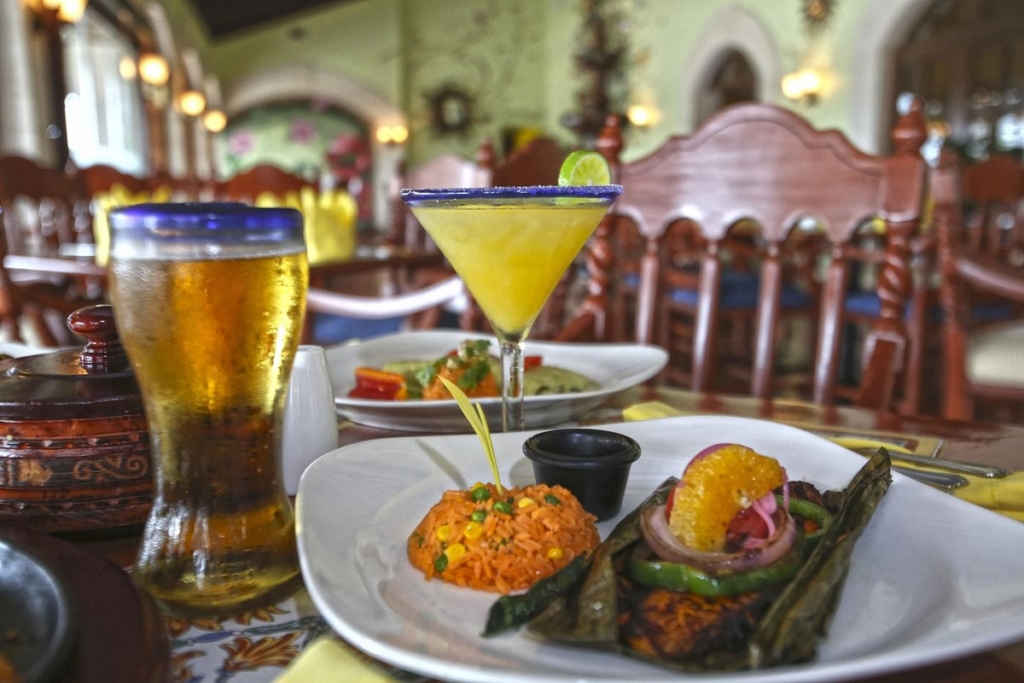 With eight dining options to choose from, you'll never have to leave the resort to get a good meal. Three of the restaurants at the Royal Sands Cancun specialize in Mexican cuisine: Hacienda Sisal, La Veranda, and Char Hut. Hacienda Sisal is a conventional sit-down restaurant, while La Veranda features a buffet, and Char Hut focuses more on snacks. Sand Dollar also offers Mexican food but complements it with an impressive sushi bar. You can even enjoy pizza at Bartolo's Pizza. Plus, this restaurant offers room delivery for those days when you'd rather stay inside. If you want to catch a game, be sure to swing by the Sidelines Sports Bar and Karaoke. This spot is great for anyone looking for a more lively outing with its extensive drink menu, pool tables, and karaoke. You can also visit Captain's Cove for delicious seafood and a view of the ocean.
Accommodations at Royal Sands Cancun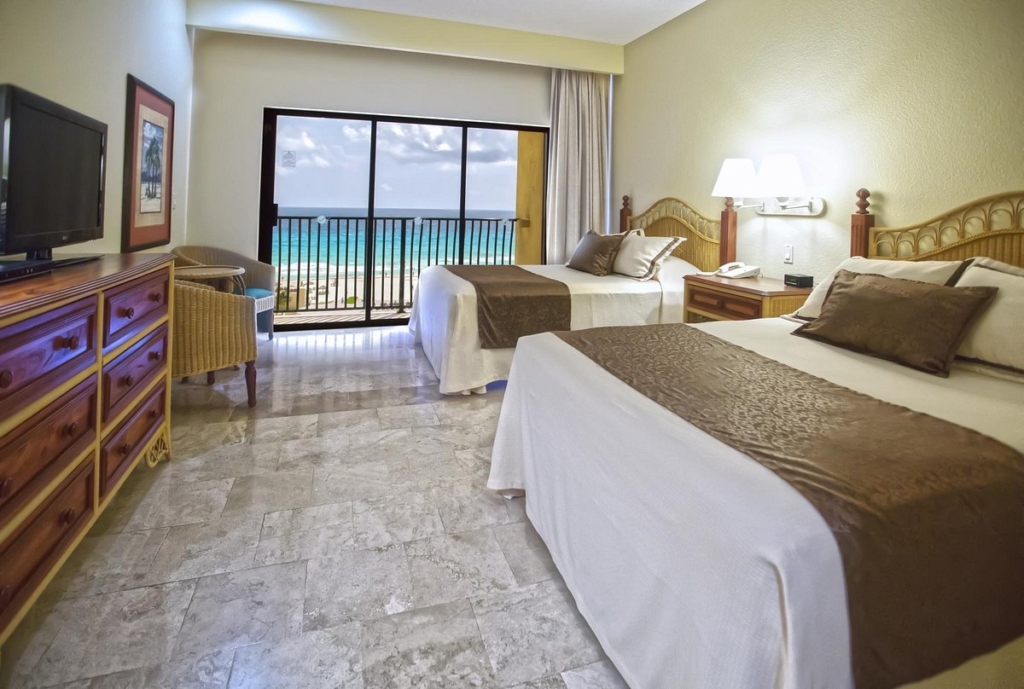 Spacious accommodations await you at Royal Sands Cancun. Guests have their choice of a junior, one, or two-bedroom suite. First, the junior suite offers two double beds to accommodate two adults and one child. Next, the one-bedroom suite comes with a king-sized bed and two murphy beds. This suite can house up to four adults. Finally, the two-bedroom suite boasts a king-sized bed, two murphy beds, and two double beds. Overall, this suite can accommodate up to six adults. Both the one and two-bedroom suites also come with a full kitchen and terrace. The two-bedroom suite even comes with a balcony so you can enjoy a view of the beach.
Things to Do Near the Royal Sands Cancun
While the Royal Sands Cancun has a lot going for it, you're likely on vacation to see what Mexico has to offer. Fortunately, the resort is near plenty of great attractions for you to enjoy. Here are just a few things to do near the resort.
Explore the El Rey Archaeological Zone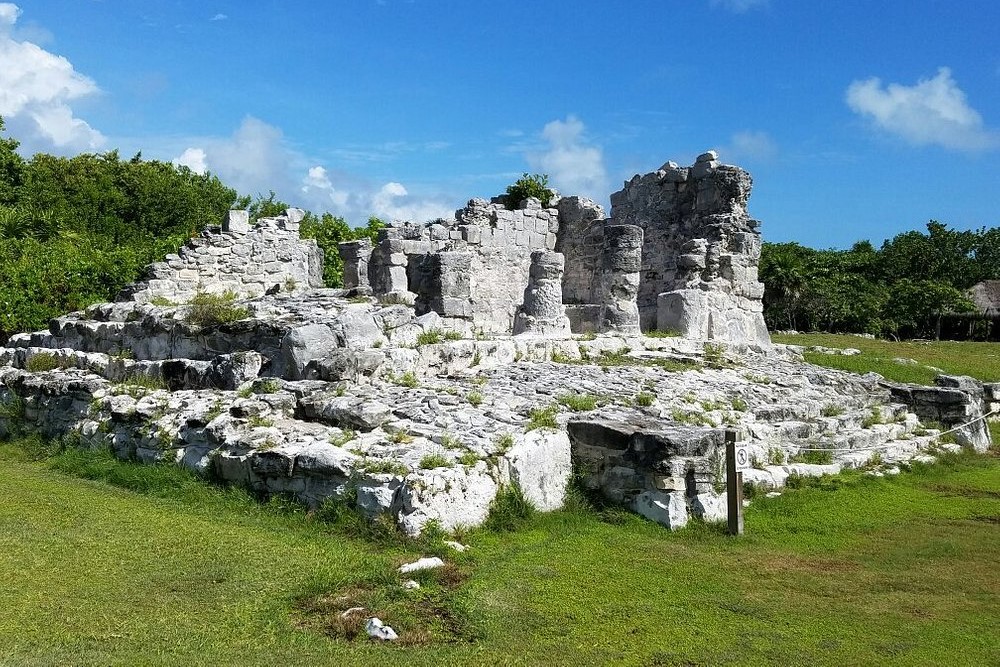 Are you a fan of history? Have you ever wanted to walk through it? If the answer to either of these questions is "yes," then you're in luck! The El Rey Archaeological Zone is only three miles away from the Royal Sands Cancun. El Rey is the site of ancient Mayan ruins that span two major plazas. Along these plazas, you'll see the remnants of buildings, platforms, and even the remains of what appear to be palaces. These ruins are said to be the remnants of a settlement that has existed since 300 B.C.E., so walking through the site is like stepping back over a thousand years into the past. El Rey doesn't have much in the way of shade, and Cancun has always been known as a warm getaway, so it's best to visit this site in the morning to avoid the heat. 
Take on Nichupte Lagoon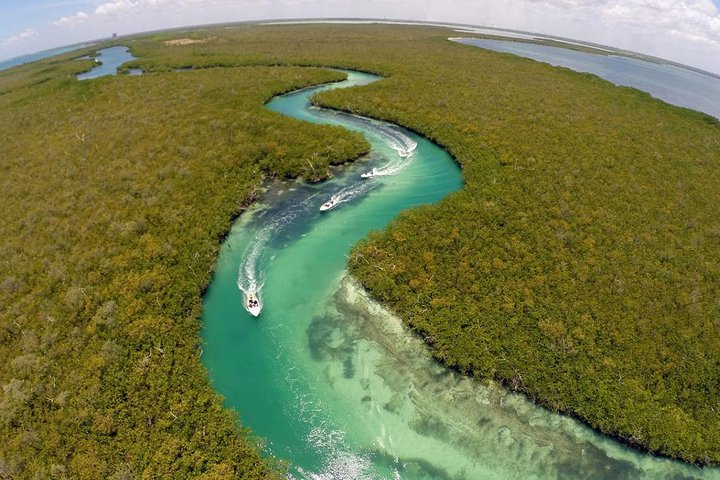 For something a little more adventurous, you can visit Nichupte Lagoon. Located just two miles from Royal Sands Cancun, this lagoon offers plenty of fun experiences. In fact, the lagoon has seven lakes and two channels connected to the Caribbean sea. As a result, you'll be able to see a wide variety of flora and fauna. Plus, its waters are perfect to enjoy plenty of exciting activities. Fishing, kayaking, scuba diving, and snorkeling are all available here. The most popular activity of all, though, is jungle tours. These tours are conducted through boat rides that will take you through the jungle. In fact, they're a great way to spot all of the beautiful plants and animals scattered across the lagoon, especially the birds. Whether you want a fast-paced race across the lakes or a peaceful ride surrounded by nature, Nichupte Lagoon is sure to leave you satisfied.
Buy a Timeshare at Royal Sands Cancun
Between its spacious accommodations, delicious dining, and stellar amenities, what's not to love about Royal Sands Cancun? This is a resort so good you'll have to force yourself to leave, and when you do, you'll find that some of the best spots in Mexico are right around the corner. If you'd like to visit Mexico, consider buying a timeshare at the Royal Sands. If you're planning to visit Mexico year after year, then a timeshare will help you save money while allowing you to enjoy tons of benefits from a stellar resort. Here at Fidelity Real Estate, we have listings for this resort as well as plenty of others from developers like Westgate, Holiday Inn Club Vacations, and Club Wyndham. If you have any questions, feel free to give us a call at 1-800-410-8326 or email us at team@fidelityresales.com. Our licensed agents are always happy to help!