We live in a world with self-driving cars, grocery delivery and artificial intelligence. Now, we can even be in different parts of the world to have documents notarized. House Bill 409 passed, meaning an online notary is officially an option.
That's right, the importance of being physically present to have documents notarized is so last century. Florida Legislature recently passed House Bill 409, which will allow for online notarizations. As the internet has taken off in the last two decades, we never expected to have valid legal representation digitized.
If you haven't caught on yet, this is a huge deal for the real estate industry. House Bill 409 is now active since January 1st and will continue to streamline the contracts process forever.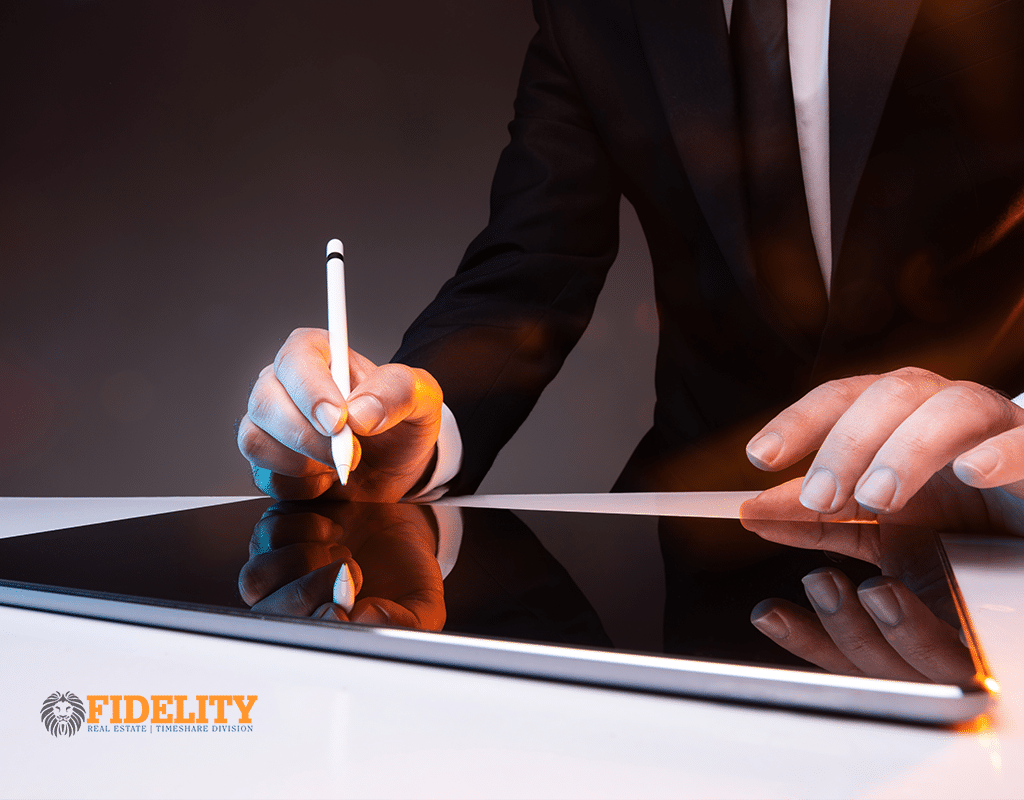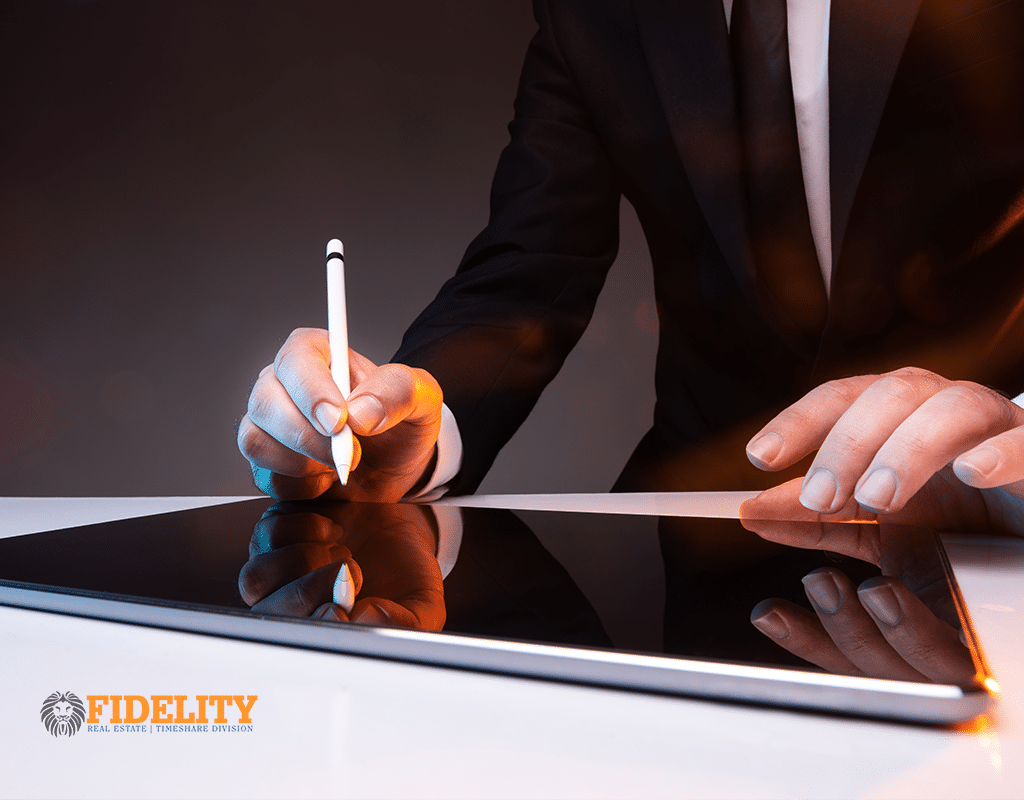 Florida regularly welcomes international and out-of-state real estate investors. As the theme park and timeshare capital of the world, we attract people from every corner of the globe that are looking to invest in property or purchase their vacation homes. Notably, the biggest speed bump or pain point of this, however, is the lengthy process to have imperative contracts signed when a buyer or seller is in a different state or country.
What we know so far is that Bill 409 will allow buyers, sellers, investors, etc. to be anywhere in the world and still be able to have notarized documents signed. These terms will be valid through video chat.
Out-of-state or international persons no longer need to be present at the same time, or in the same place. As long as necessary witnesses are present in the U.S. and a Florida notary is physically in the state, the process will be valid.
Other States That Can Notarize Online
Surprisingly, Florida is not the first state to legalize online notary services. Virginia was the first to allow remote online notarizations back in 2011. Texas, Nevada and Minnesota have also fully implemented online notarizations.
These changes are particularly exciting for real estate investors as well as title companies and insurers. However, online notary services can benefit, too. Elders enacting their will, emergency situations and even the Millennial generation coming into home ownership are all going to benefit from this online notary.
How To Use An Online Notary
Notarize.com makes it easy for both officials and the public to get documents notarized online. Users can simply upload any document to their computer or mobile device to the site, or even access documents by email. Next, users will be asked to verify their identity by taking a picture of their ID and answer a few questions. Once your identity is confirmed, a licensed electronic notary public will connect with you over live video to confirm identification, witness your electronic signature and assist through the entire process.
For only $25 per notarization using this service, all documents can then be downloaded or shared. Rather than waiting long periods for all parties to sign, it can be done easily and within minutes with the new technology.
How Timeshare Resale Can Benefit
In a "hurry up and wait" environment like real estate, this rings especially true for the timeshare resale industry. Orlando is the timeshare capital of the world, and we are no stranger to investors that live in countries outside of the U.S.
Traditional real estate agents won't be the only agents to benefit. Timeshare resale agents will feel the positive effects as well. To quicken the process of buying and selling timeshares, specifically timeshare resales, will create more sales that are streamlined and convenient.
Read Next: Timeshare Industry Statistics Show Nine Consecutive Years of Growth
Technology is a Tool but People are a Priority
Did you know our average attention span is about eight seconds? (That's shorter than a goldfish, by the way.) Our consumers today expect quick and attainable information. For anything and everything. That especially includes big-ticket items like real estate property.
It's absolutely imperative that realtors and sales agents stay ahead of these trends in order to benefit clients.
Unquestionably, it is thrilling to be in a revolutionized world of tech that provides ease as well as convenience to our daily lives. Getting caught up in the latest emerging technology can begin to negatively impact business. Especially if we forget to inspire the personal relationships that customer interaction thrives off of.
Next-Generation Technology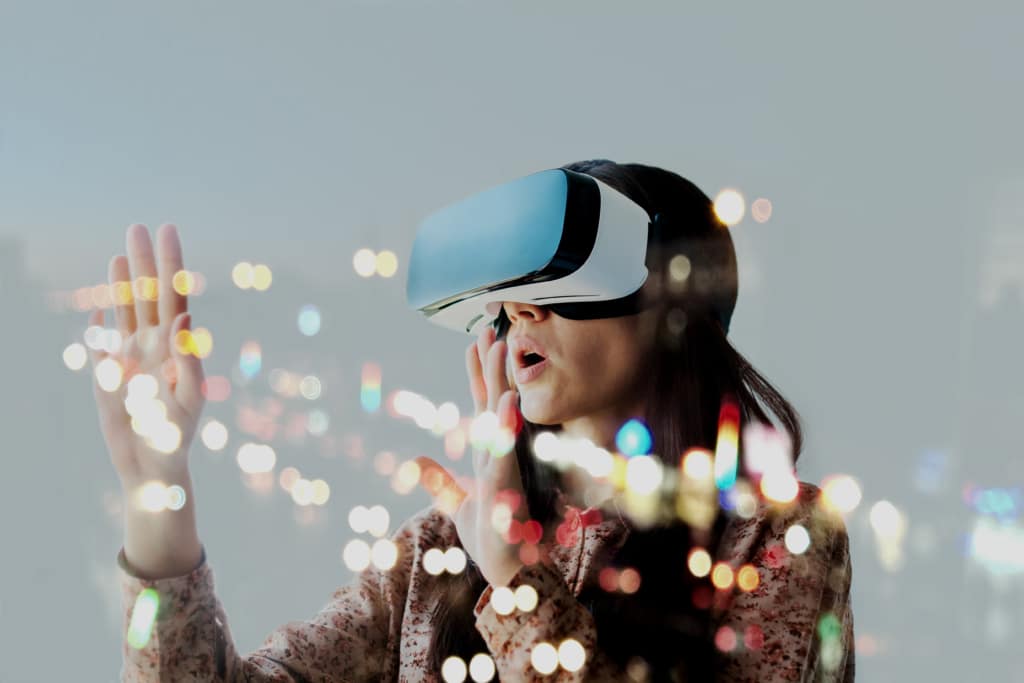 The next generation of consumers has grown up amid technological advancements. Because of this, they are craving personal relationships even more. Businesses may be wondering if technology will replace real estate agents. However, consumers and industry professionals alike are using tech as a tool to improve their service, not as a means to replace it.
Realtors still provide tremendous value to buyers and sellers. In fact, 91% used an agent in 2018, an all-time high. Finding the right property as well as support in the negotiation or closing process are top factors that buyers and sellers depend on with their agents. Not to mention, Millennials are looking for assistance in understanding the buying process. Most of the purchasing from this generation falls under the 'first time home buyer' category.
76% of all buyers find personal calls are the most important steps in nurturing the relationship with agents. Businesses can gain vital information online with customer demographics. For example, trends in spending or time spent on landing pages. These are important metrics. But, they are missing one key thing: the human element.
The Final Word on Online Notary Service
There will always be more knowledge that we should try to gain through face-to-face interactions. There is just some knowledge that cannot translate through computer screens. We can attempt to know the motivations of our leads to buy a property. Relationship building will continue to be key in conversions. Putting the customer first will shine through in the digital age as long as we are using our technology as a resource, not a replacement for honest, experienced agents.