Branson, Missouri, is a popular vacation destination known for its stunning natural beauty and historic sites. From breathtaking waterfalls to museums, live entertainment, art galleries, and zip lining, Branson is the perfect place for a fun and memorable vacation. Located in the "Live Entertainment Capital of the World," Marriott Willow Ridge Lodge offers a peaceful retreat, complete with numerous indoor and outdoor activities. This resort provides spacious villa lodging and a variety of family-friendly amenities. Let's take a deeper look into this Marriott Vacation Club resort.
About Marriott Vacation Club
If you are looking into buying a timeshare, then you definitely have heard about Marriott Vacation Club since it is one of the biggest timeshare brands. Some of our favorite Marriott Vacation Club destinations include Florida, California, Hawaii, and of course, Branson, Missouri. In addition to its resorts in the US, Marriott has resorts all around the world. This includes resorts in the Caribbean, Europe, Australia, and Southeast Asia. Because of its size, timeshares in top locations, as well as top-notch Marriott benefits, it is one of the best vacation clubs to own with. Each year, Marriott provides more than 400,000 members with exceptional accommodations at resorts like Marriott Willow Ridge Lodge!
Marriott Vacation Club Highlights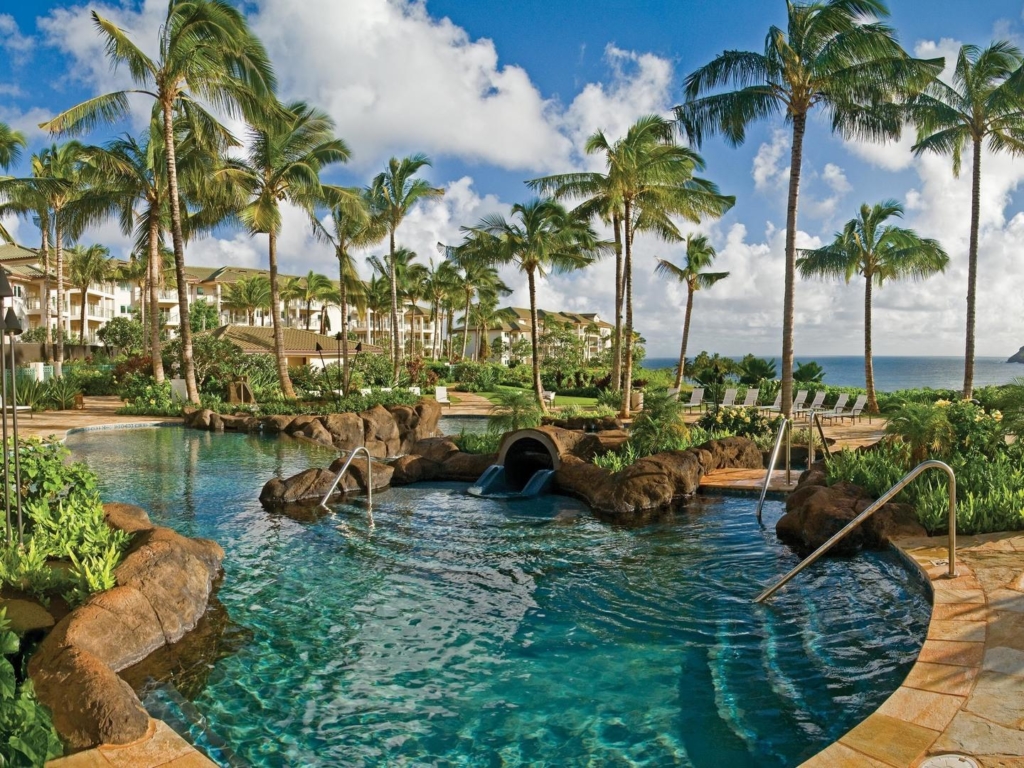 Point-Based System
Points-based systems are popular and flexible at Marriott Vacation Club. Upon becoming an owner, you are eligible for a yearly allocation of points. Reservations can be made at the best Marriott resorts across 130+ countries, including Marriott Willow Ridge Lodge.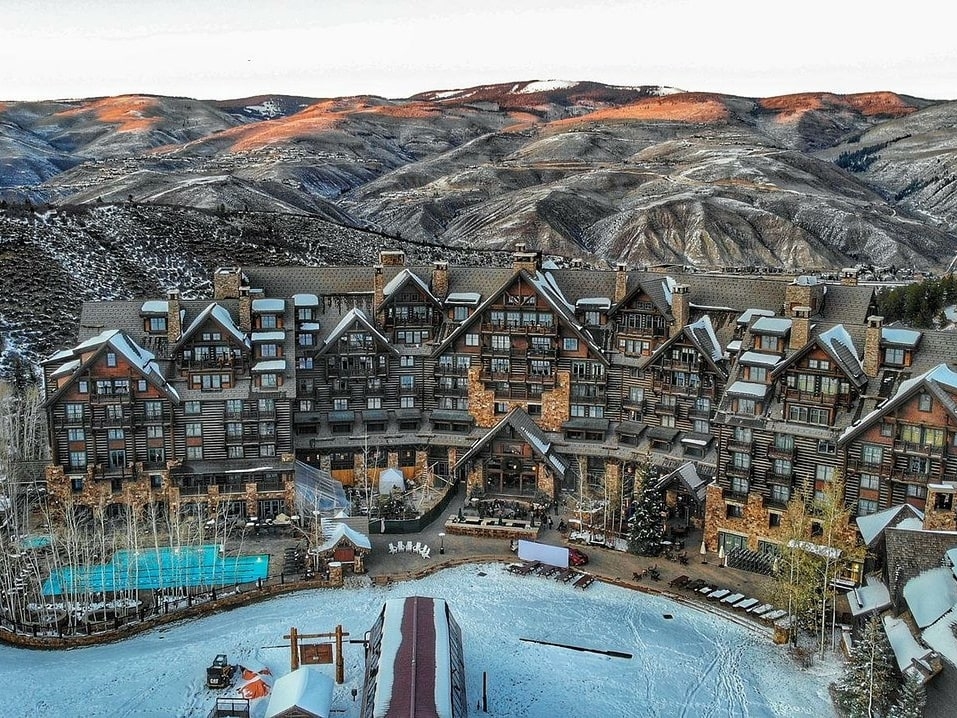 Marriott Bonvoy
Members of the Marriott Vacation Club can exchange their Vacation Club Points for Marriott Bonvoy Points. Among the hotels and resorts offered by Marriott Bonvoy are the Ritz-Carlton, St. Regis, JW Marriott, Westin, Sheraton, and many others.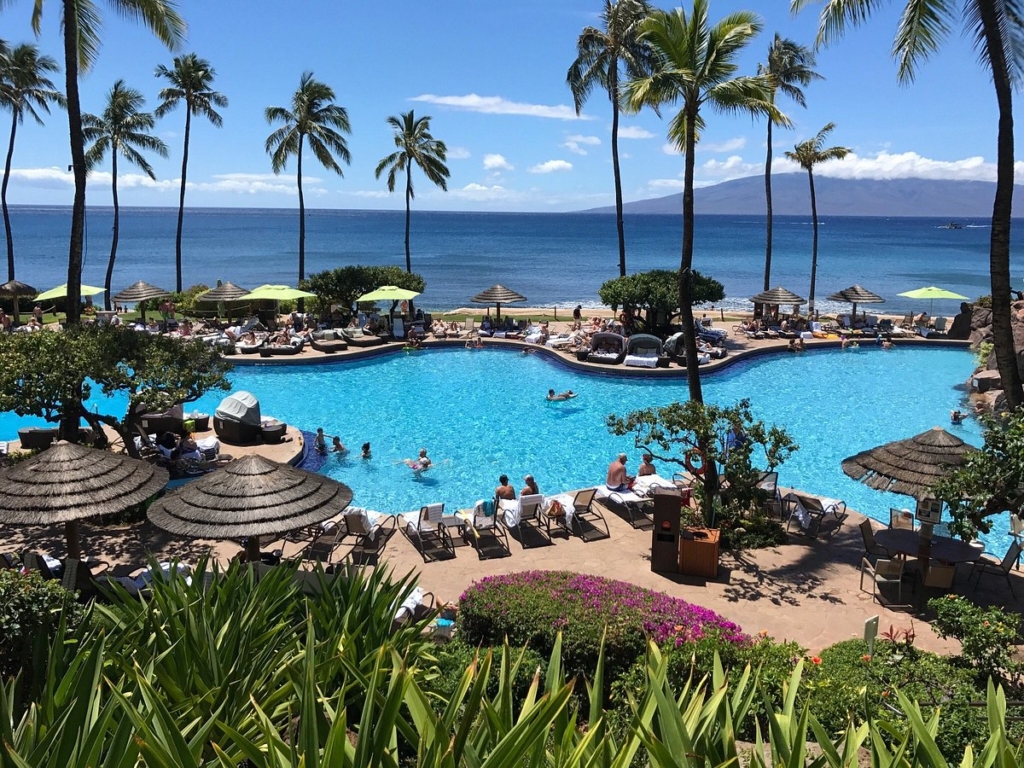 II Exchange
Through Interval International's platform, timeshare points and weeks can be redeemed for stays at Disney Vacation Club, Westgate Resorts, Diamond Resorts, Hyatt Residence Club, and more. You can sign up for a membership and begin exchanging your timeshare.
Marriott Willow Ridge Lodge Amenities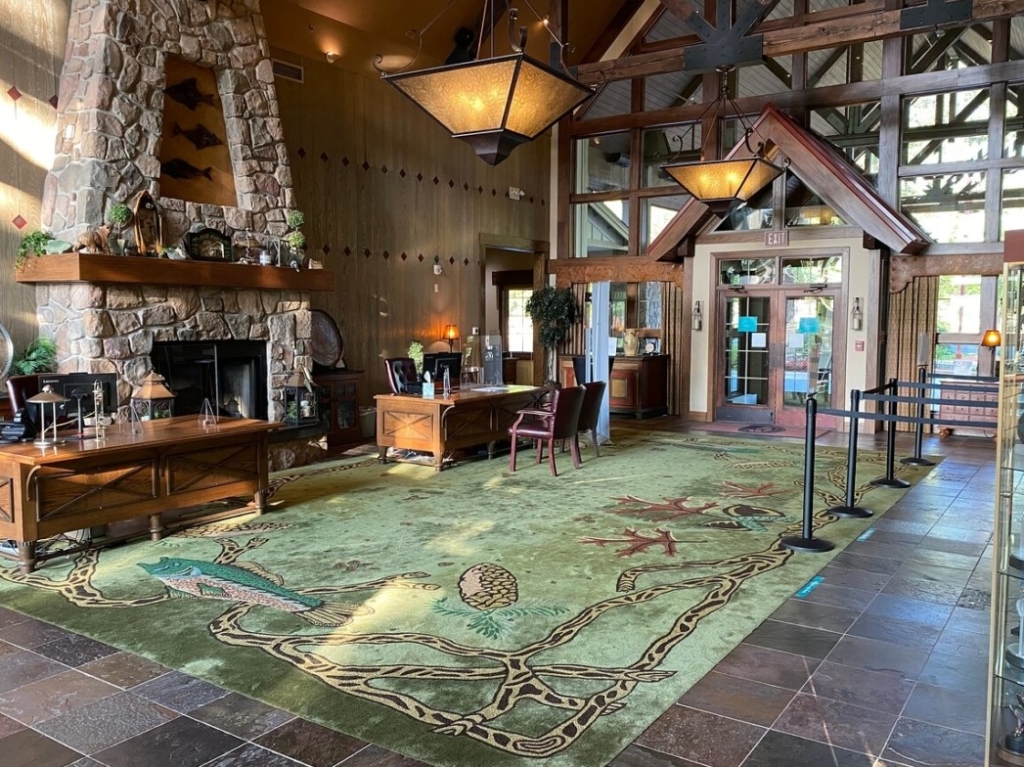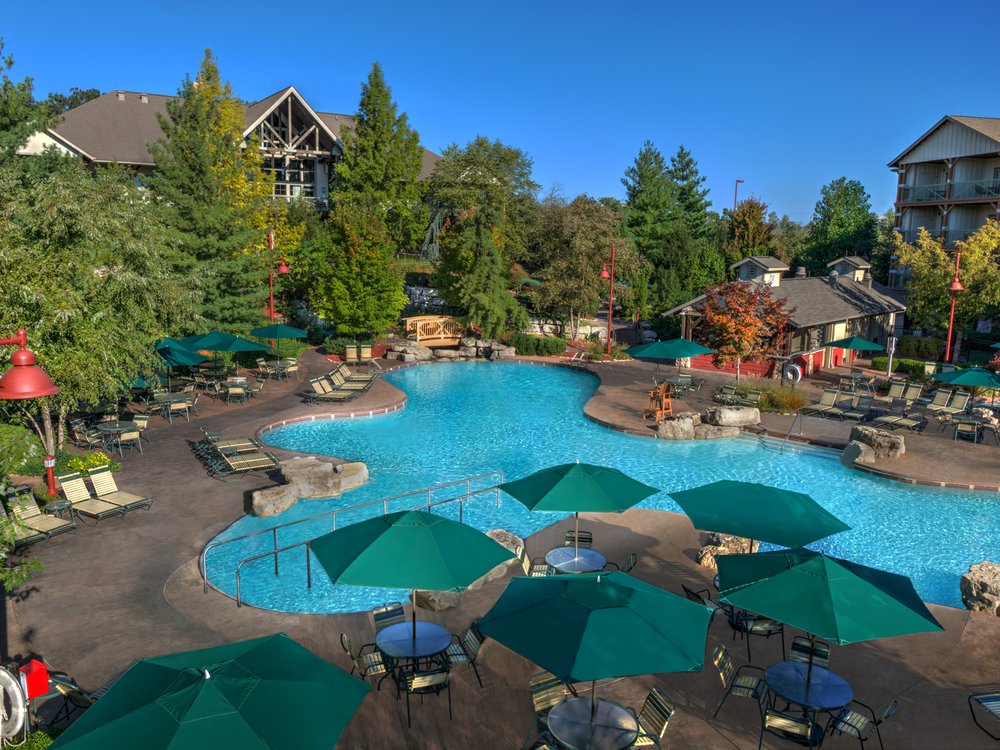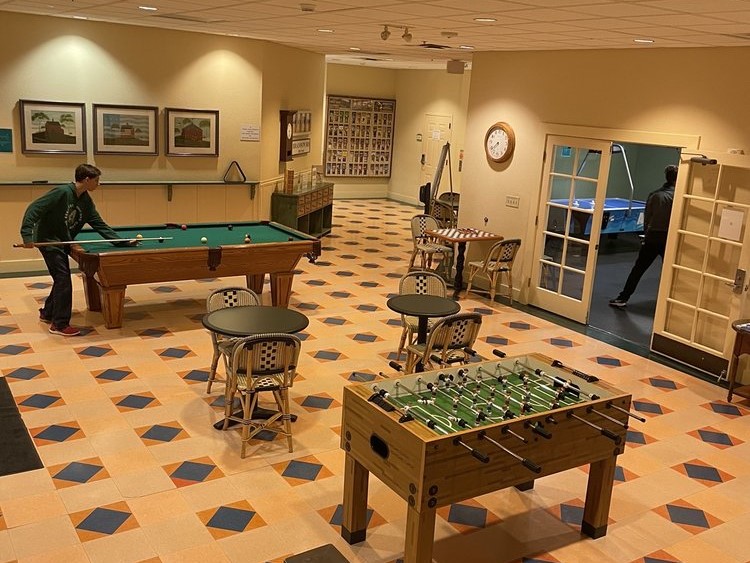 Located in the heart of the Adirondack Mountains, Marriott Willow Ridge Lodge is the perfect place to relax and reconnect with nature. With that being said, if you want to fill your day with fun activities, the resort has something sure to pique your interest.
No matter the weather, you can have a fabulous pool day. The Canopy Cove pool is indoors, making it perfect during the cold months, and the Cascades pool is suitable for summer fun in the sun. The Clubhouse has plenty of activities for kids, while the gym at the resort offers a variety of workouts for adults.
From Memorial Day to Labor Day, the Hitching Post is open. This on-site restaurant offers beer, wine, and limited light bites such as pizza, nachos, chicken fingers, and hamburgers at our cabana pool bar. Grab some snacks, treats, or Starbucks coffee at the marketplace before you go explore Branson.
Below, you will see a complete list of amenities:
Restaurant
Fitness Center
Indoor Pool
Outdoor Pool
Hot Tub
Free Wifi
Free Coffee/Tea
Activities for Kids
Game Room
Convenience Store
Gift Shop
Laundry Facility
Accommodations at Marriott Willow Ridge Lodge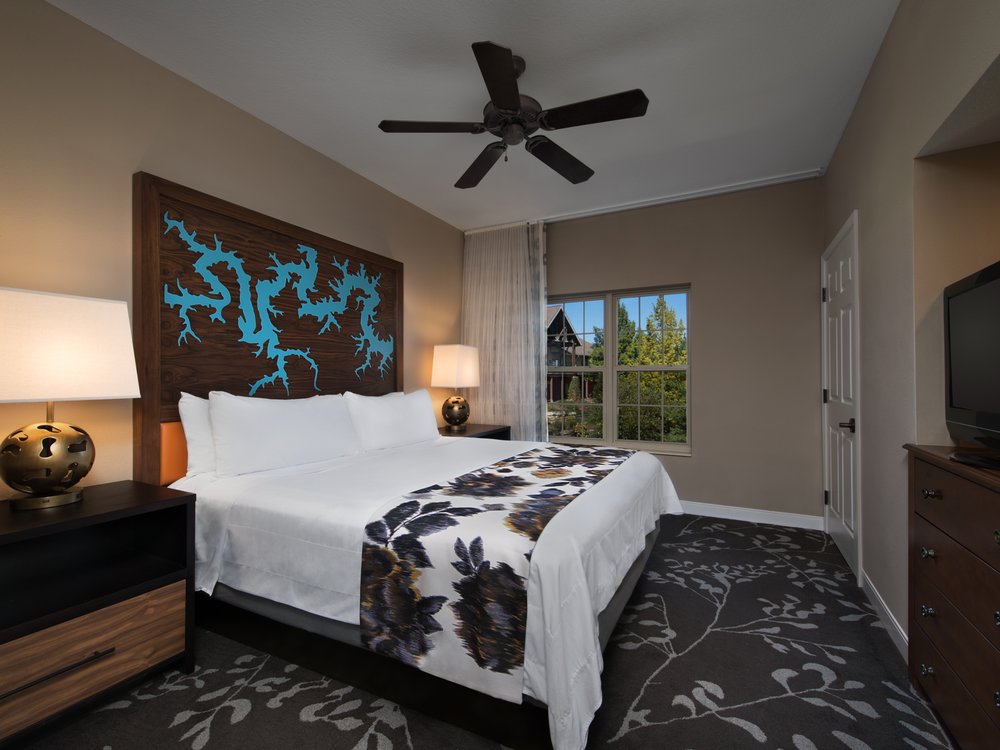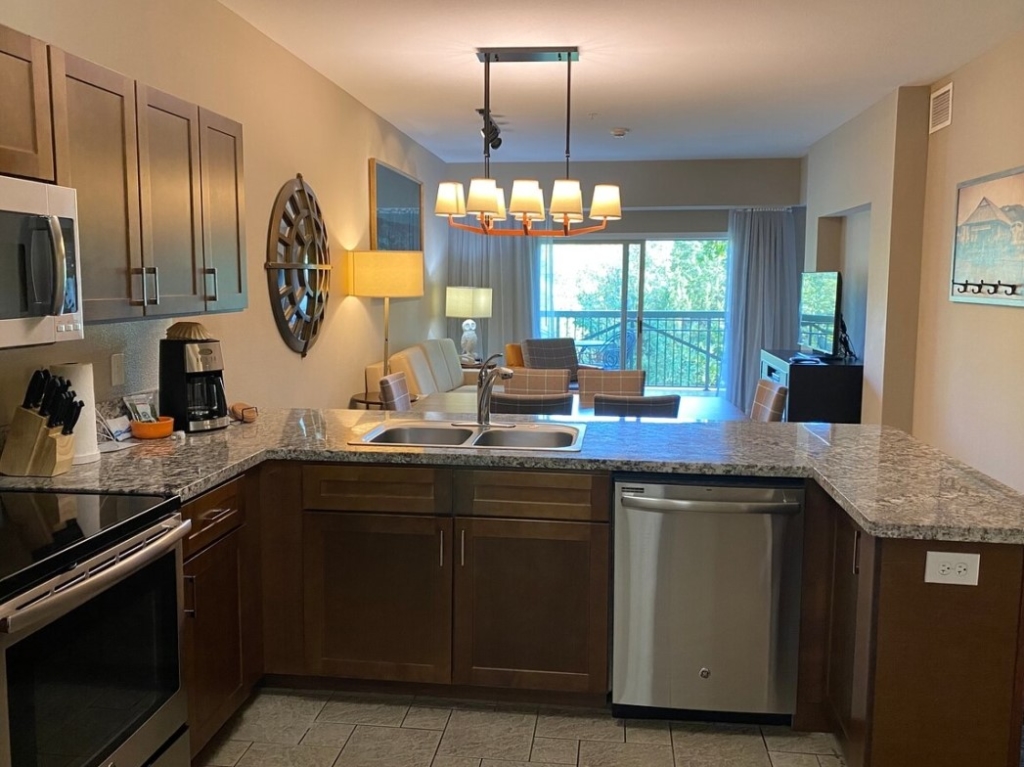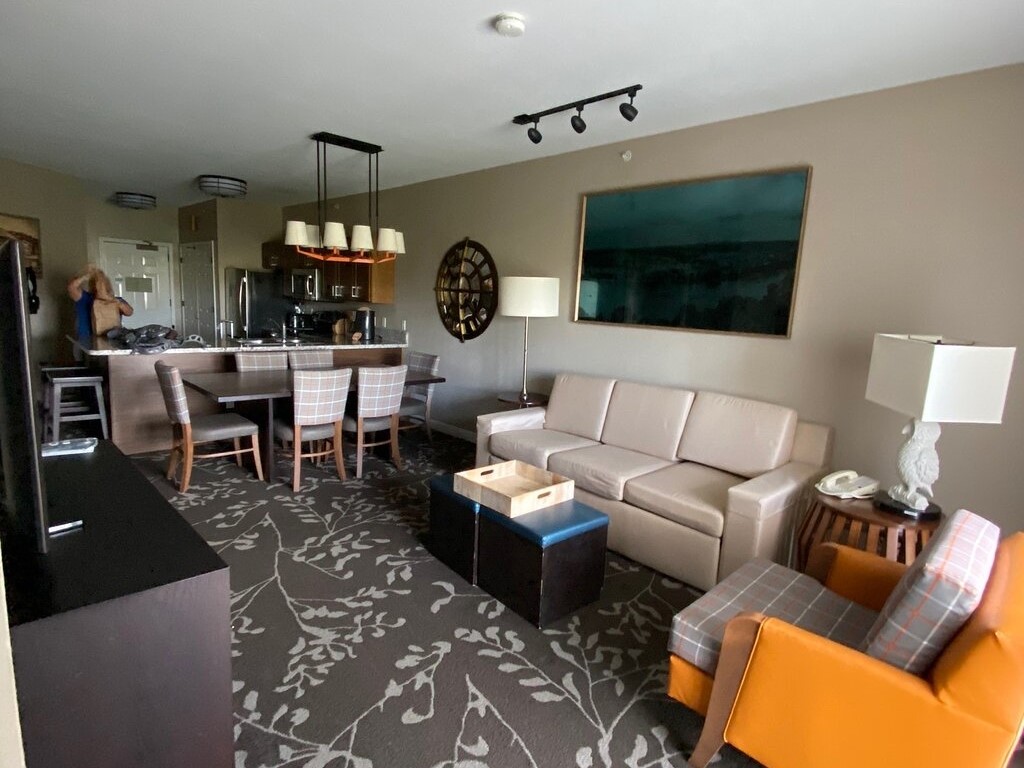 Choose from stylish guest rooms or one- and two-bedroom villas during your Branson resort vacation. The guest rooms offer a kitchenette and a sitting area. Whereas each villa is fully equipped with a kitchen, dining area, washer and dryer, and a furnished balcony or patio. In addition, each accommodation has wireless internet, complimentary Wi-Fi, and LED TVs with CNN, ESPN as well as HBO.
The guest rooms and one-bedroom villas both sleep up to four guests and feature a king bed as well as a pull-out couch. The two-bedroom villas sleep up to eight guests, making them ideal for medium size families or groups. The two-bedroom villas feature a king bed in one of the rooms and two queen beds in the other room as well as a sofa bed. While visiting Branson, let Marriott Willow Ridge Lodge fully equipped accommodations serve as your home base.
Things to Do in Branson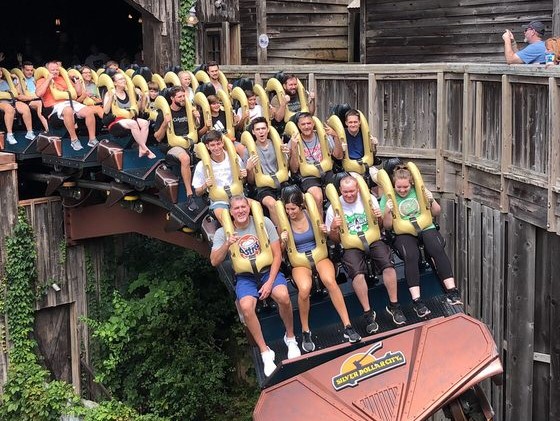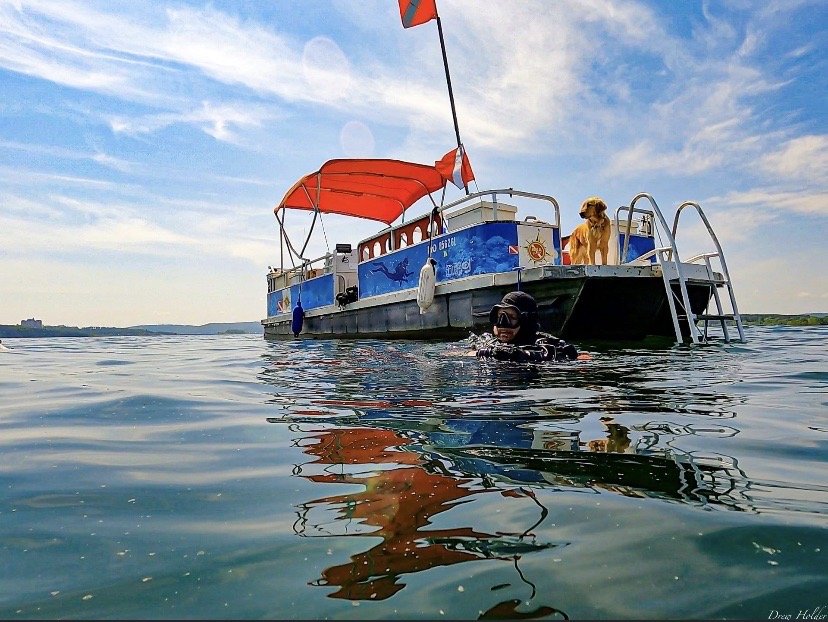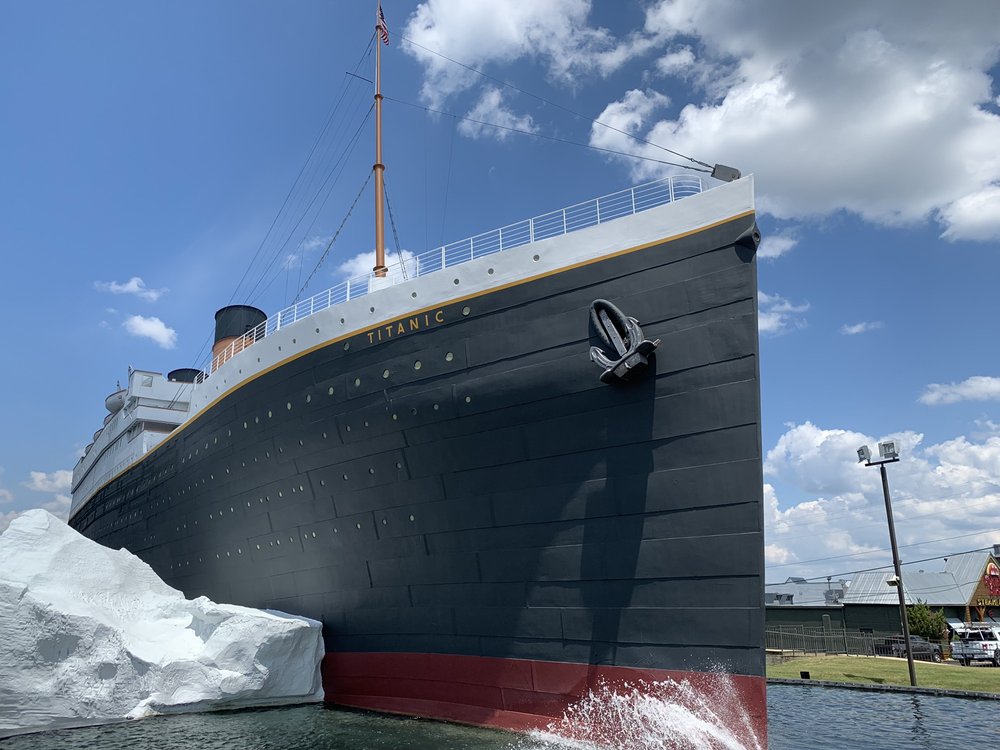 Marriott Willow Ridge Lodge is one of the best Branson resorts because of its location in the heart of the city. With its convenient location, the resort makes it easy to visit popular attractions like Silver Dollar City, Indian Point Marina, and the Titanic Museum.
There are over 40 thrilling rides and attractions at Silver Dollar City in Branson, Missouri, along with live performances and concerts, 100 resident craftsmen demonstrating America's heritage crafts, 18 award-winning restaurants, and 60 unique shops. At Indian Point Marina, you can rent boats and slips, eat at the floating cafe, fill up at the gas dock, shop, dive in the diving center, and more! The Titanic Museum is a unique attraction that offers visitors a chance to explore the legendary ship. You will learn about its history and can honor the lives of those who perished in the disaster.
Buy a Timeshare
Now that you have learned about the fabulous Marriott's Willow Ridge Lodge and Marriott Vacation Club as a whole, you might be ready to buy a timeshare. Over the past 20 years, Fidelity Real Estate has built a reputation for excellence and unsurpassed customer service. When you buy a Marriott timeshare on the resale market with us, you can find a great deal! Start today by browsing our marketplace of timeshares for sale. Then, simply make an offer on the timeshare that best fits your needs!
For assistance, give us a call at 1 (800) 410-8326. Whether you need help navigating Marriott Vacation Club on the secondary market or want to learn more about timeshare resale, we are here to help!
Sell Your Marriott Willow Ridge Lodge Timeshare
Fidelity Resales is here to help you sell your Marriott timeshare. For over 20 years, our Licensed Real Estate Agents have assisted timeshare owners with selling their timeshares. Our team of expert resale agents offers full Marriott Vacation Club timeshare resale services.