Hilton Head Island, South Carolina is America's Favorite Island. With an abundance of natural beauty, relaxing beaches, and endless outdoor adventures, it's easy to see why! Hilton Head offers a relaxed and laid-back vibe, so it's the perfect location for a timeshare resale. There are so many amazing timeshare resorts on the island and we've put together a few of our favorites below. While you're here, take a look at some of the Hilton Head Island timeshare resale listings on our website.
Hilton Head Island Timeshare Resales
Obviously, Hilton Head Island is a treasured family-friendly vacation destination. Located off of the coast of South Carolina, Hilton Head invites vacationers year-round for beautiful beach waves, soft sand, and a small-town charm. Many of the top timeshare developers offer world-renowned resorts on the island so families can make a trip here a tradition every year. With properties from Marriott, Hilton Grand Vacations, and even Disney Vacation Club, you can find a resort perfect for you.
What's more, buying a Hilton Head Island timeshare resale can save you thousands of dollars on a lifetime of vacations. Add onto your existing ownership, or make this destination a guarantee for you and your family. Take a look at some of our favorite Hilton Head resorts and browse our resale listings available.
Marriott's Monarch Sea Pines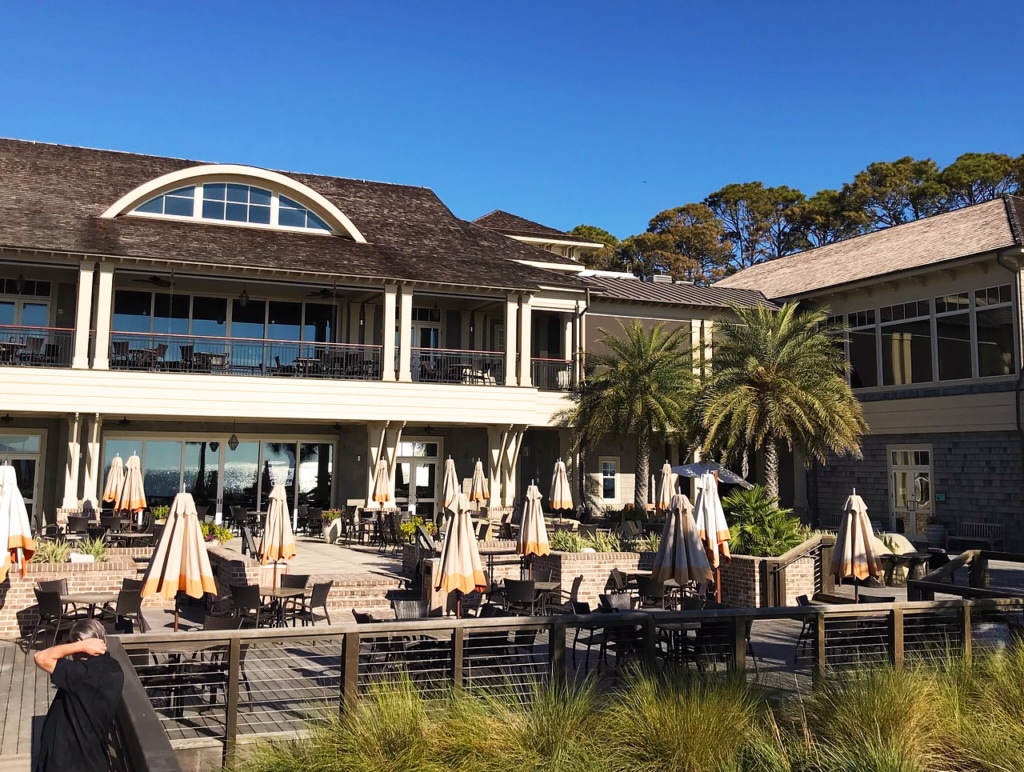 Marriott's Monarch Sea Pines is a luxury resort located on 6-acres of prime beachfront property. Access to the Sea Pines Resort is included in your stay, so golfing at a world-famous course will be at your fingertips! Many incredible amenities are also available at this resort, including pools, hot tubs, sun decks, and a fitness center. You and your family will enjoy endless opportunities to relax or play. Direct beach access puts you within steps of the world-renowned Hilton Head beaches. This resort offers two-bedroom, two-bath villas with living & dining areas, furnished balconies, and modern kitchens. This incredible Hilton Head Island timeshare resale resort combines Marriott's signature luxury amenities with the laid-back charm of the South.
This is just one of the many beautiful Marriott Vacation Club resorts on Hilton Head Island. Other Marriott timeshare resorts on the island include Marriott's Surfwatch, Barony Beach Club, Grande Ocean Resort, and more! These resorts are among some of the best beach timeshares around!
Disney's Hilton Head Resort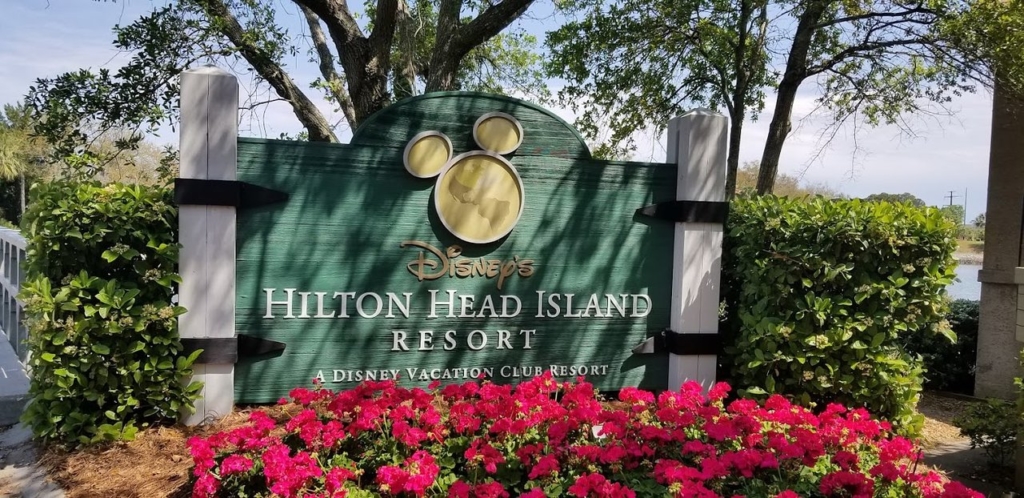 Disney's Hilton Head Resort is the most magical place for a Hilton Head Island timeshare resale! At this resort, you'll find that you're truly able to relax because of the hospitality that Disney is famous for. The resort has 1940s charm, but with all of the modern amenities you could ever need. The property offers multi-roomed villas and endless recreational activities, including over ten miles of pristine beaches. If you've stayed at a DVC resort at Disney World, you'll be delighted to see the same comforts that you're used to. The Big Dipper is a 72,000-gallon pool with a waterslide and spa. Signals is a quick-service dining option, perfect for grabbing lunch to enjoy on the beach. You can relax and play the Disney way at Disney's Hilton Head Resort.
Coral Reef and Port O'Call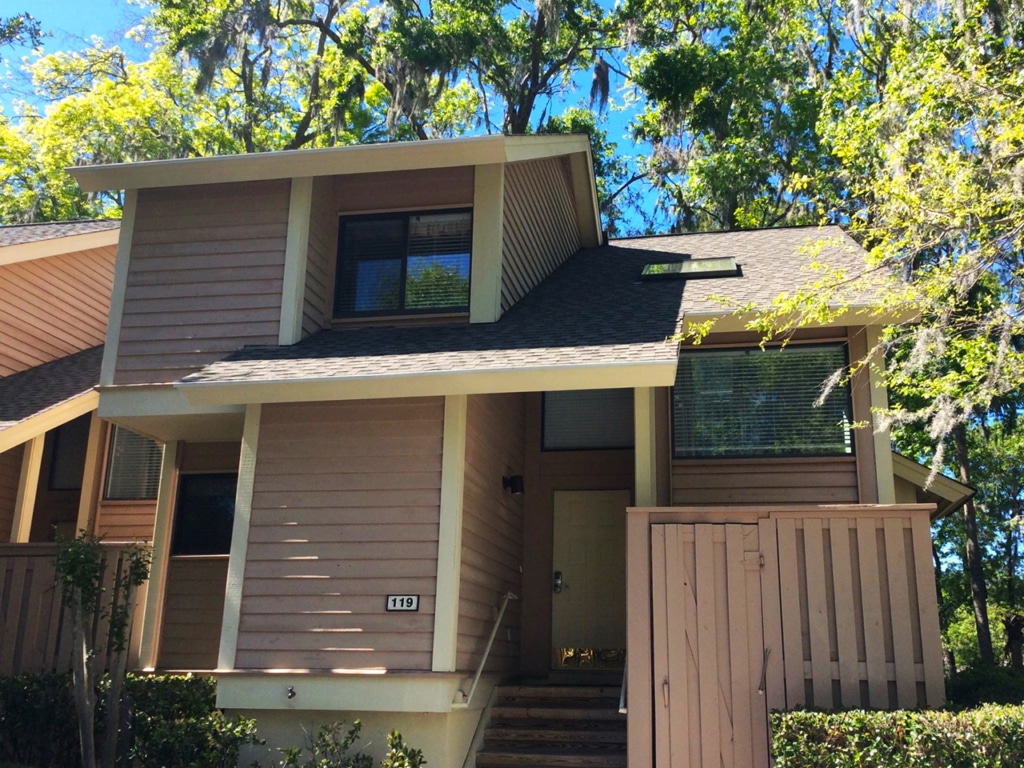 Coral Reef and Port O'Call are both RCI Gold Crown timeshare complexes that offer the ultimate Hilton Head lifestyle. Gold Crown Resorts indicate that the resort has been deemed excellent in many areas such as amenities and housekeeping. This means that you can rest easy when you pick one of these resorts for your Hilton Head Island vacation. You'll experience beautifully kept resort grounds and fabulous amenities.
These two beautiful timeshare communities are located within the idyllic Shipyard Resort. This is the quintessential Hilton Head resort and when you stay here, you may feel like a local. The resort is 800 acres of trees, privacy, community, and amenities. Whether you want to enjoy the running/biking trails, world-class golfing, or a health spa, Shipyard has it all! Not to mention the beautiful beach just steps away! Coral Reef and Port O'Call both offer units with the necessary amenities, including full kitchens and laundry units. These are perfect for those who want to truly feel at home in their Hilton Head timeshare resale!
Spinnaker Bluewater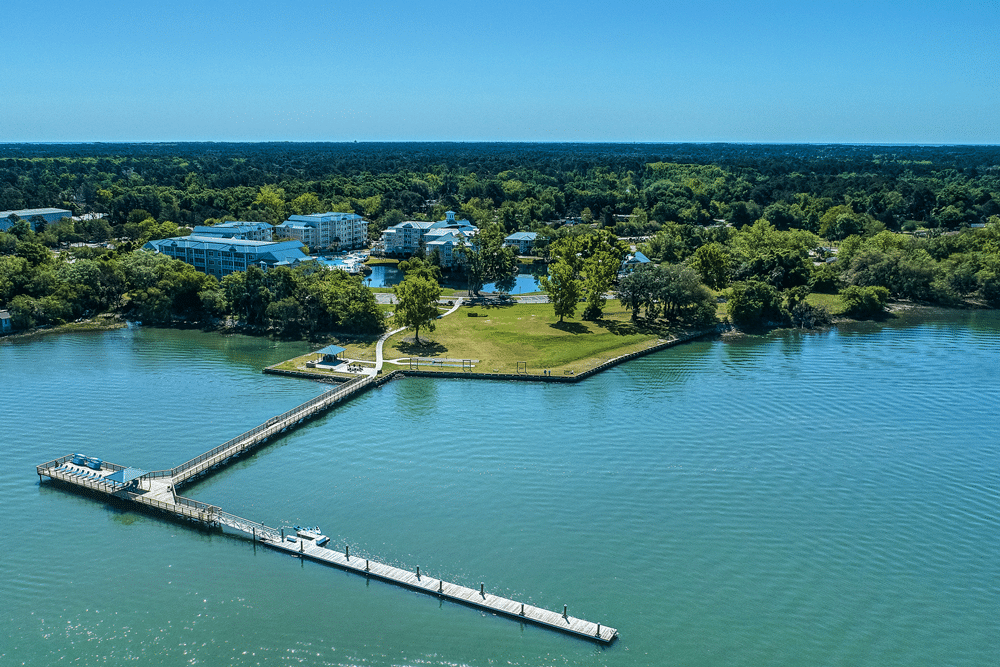 Relax and enjoy Hilton Head's beautiful Intercoastal Waterway at Spinnaker Bluewater. This luxury timeshare resort offer's sunset views and is the only resort on the island with a private dock on the Waterway. Bluewater also offers the largest pool in Hilton Head, so your family will always have plenty of space to play. You'll also be able to enjoy the lazy river or the splash pad for your little ones. In addition to the incredible pool, Bluewater also offers amenities such as basketball, volleyball, mini putt, kayaking, and more! You'll also have access to golf at Golden Bear Course and The Country Club of Hilton Head. After a long day of outdoor fun, you can relax in your spacious villa. This stunning resort is all you could want in a Hilton Head Island timeshare!
There are two other Spinnaker resorts on Hilton Head Island that are perfect for your next relaxing vacation. Spinnaker's Carolina Club and Egret Point both offer quiet retreats for those looking for a low-key getaway. Amongst the lush greenery of the grounds, the resorts both offer comfortable accommodations and great amenities. They are both peaceful resorts that are still conveniently located near some of Hilton Head's best attractions.
About Hilton Head Island
Hilton Head Island, South Carolina is a scenic beach town that is rich in history. Often referred to as simply "Hilton Head," this coastal vacation destination welcomes millions of visitors each year. Tourists flock to the area to relax amongst the natural beauty and to immerse themselves in the beautiful local culture. A visit to one of the town's cultural centers or museums will give you a peek into the history of Hilton Head and the people who first inhabited it.
Native American History of Hilton Head Island
As evidenced by the archaeological sites found today on Hilton Head Island, the area was home to Native American tribes when settlers first "discovered" the island. William Hilton was greeted by the Spanish-speaking Yemassee Tribe when he landed in the Lowcountry area in 1663. This tribe had migrated there from Florida just a hundred years prior. Other natives lived on the island at this time, including the native Escamacus tribe which is believed to have inhabited the area for thousands of years.
The Impact of the Civil War in Hilton Head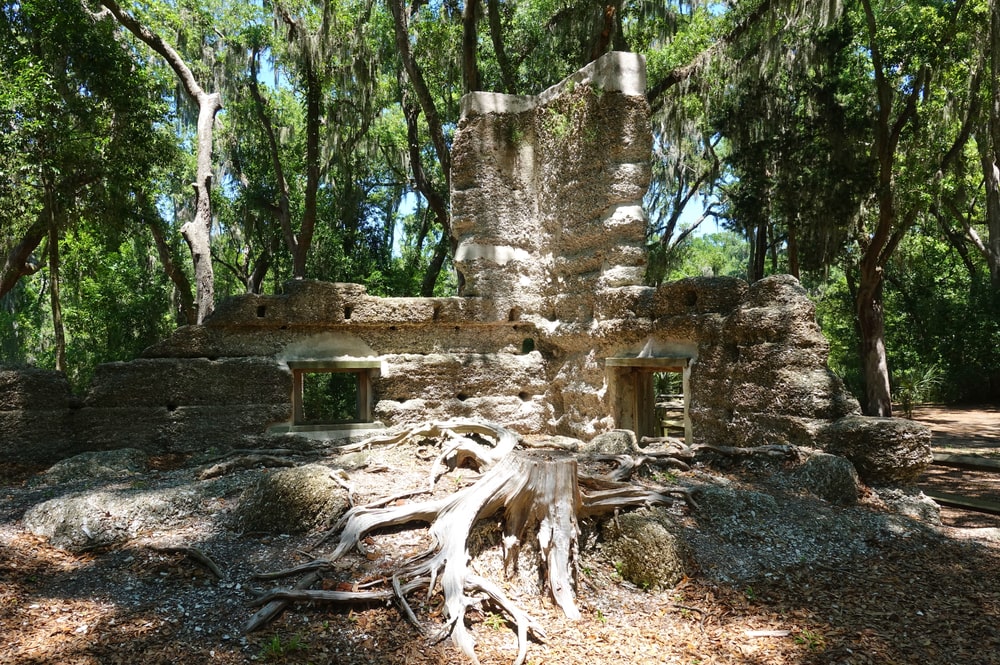 Hilton Head Island was a significant location during the Civil War. The island was home to Fort Walker, which was a station for Confederate troops meant to protect them from Union attacks. The fort was the site of the "Battle of Port Royal," the largest naval battle ever fought on American waters. The fort was overtaken by Union troops and renamed Fort Welles, after the then U.S. Secretary of the Navy. The fort is no longer standing, but there are educational tours that will take you to the ruins of the site and teach you about the history of the area.
After that particular battle ended, many wealthy residents fled and over 10,000 slaves were left behind. These formerly enslaved residents sought refuge in Hilton Head. Eventually, the town of Mitchelville was founded and was the first self-governed town of formerly enslaved people in the United States. Gullah Geechee is the name of the descendants of the former slaves in the Sea Islands, including Hilton Head. Today, the local Gullah population carries on the traditions of their ancestors from Mitchelville. The Mitchelville Preservation Project is working towards opening parks and education centers to honor the slaves who risked their lives to flee to Hilton Head Island.
Things To Do Near Hilton Head Timeshare Resorts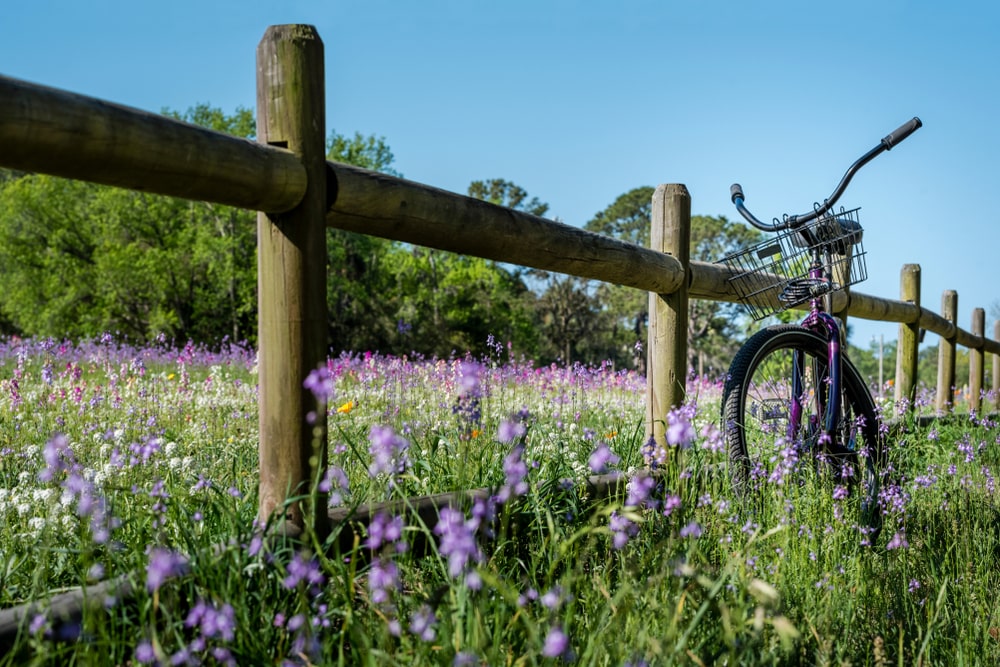 Hilton Head Island is a serene area of marshy wetlands and sandy beaches. Whether you want to hop on a boat or walk the winding trails, there are so many fun ways to explore the natural beauty of Hilton Head! A sightseeing trip that will be an unforgettable experience is going on a dolphin-watching tour. Catch an up-close view of these amazing creatures that live in the Lowcountry waters of Skull Creek. If you're looking to stay inland, Sea Pines Forest Preserve is a great spot to spend a day enjoying the natural wonders of the area. The preserve has many boardwalks and trails to explore this pristine part of the island. Sea Pines Forest Preserve is also home to a 4,000-year-old shell ring, a structure built by Native Americans. The shell ring is the oldest archaeological site on Hilton Head and is on the National Register of Historic Places.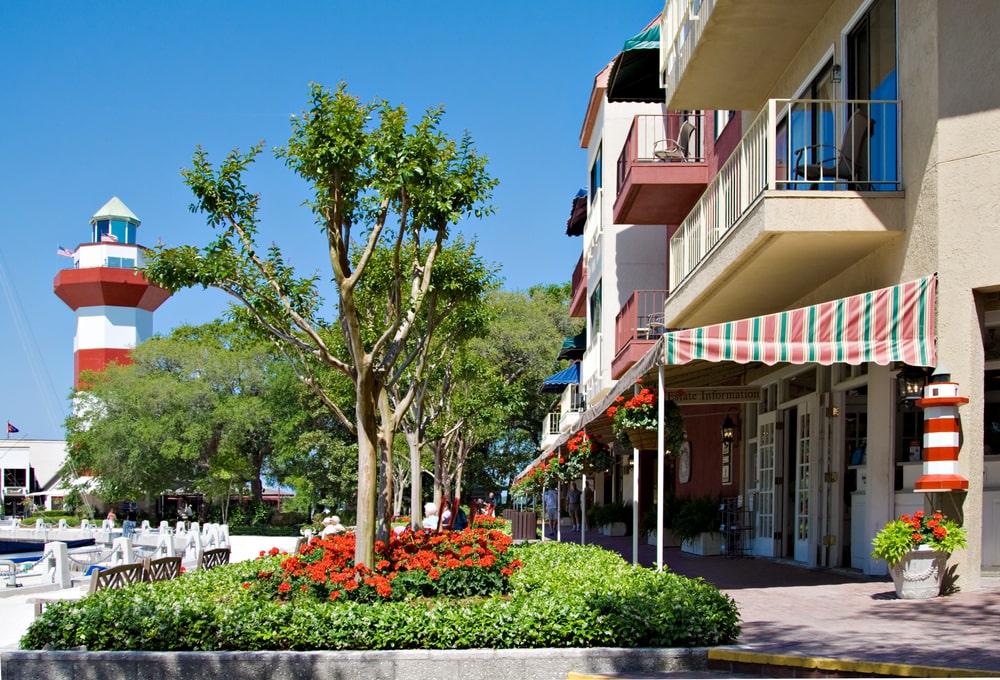 There are other fun things to do on Hilton Head Island, including golfing and shopping. Golf is one of the most popular activities on the island and Sea Pines Resort offers some must-play courses. Harbour Town Golf Links sits below the iconic Harbour Town lighthouse and is a challenging course with stunning views. This course was designed by Pete Dye and Jack Nicklaus, so it's pretty clear that this is a haven for golf lovers. After your round of golf, head to CQ's Restaurant in Harbour Town, which is one of the best restaurants in town! For some fun shopping, you'll want to check out Shelter Cove Towne Center and its unique shops. To get a good deal on some designer brands, go to Tanger Outlets Hilton Head. Finally, take a fun day trip to Bluffton. This quirky small town is home to art galleries, antique shopping, and fun festivals.
Buy a Hilton Head Island Timeshare Resale
Did any of these resorts speak to you? If so, one of our Licensed Real Estate Agents can help you get the best deal on a Hilton Head Island timeshare resale. Choose from top resorts by the best vacation clubs to join. Plus, when you buy a timeshare resale you can save hundreds, if not thousands of dollars as opposed to buying directly from the developer. Call us today at 407-465-5188 to help you find the perfect Hilton Head Island timeshare resale, or browse our timeshares for sale online now.
Fill out the form below to contact our team today. Don't forget to check us out on Instagram, Facebook, and Twitter.