Do you want something new out of your vacation? While your home resort may be great, it can get a little tiring going to the same place each year. Fortunately, there's a solution: Interval International. Interval International is a leading vacation exchange company that's affiliated with some of the best timeshare companies. Timeshare owners that have affiliated ownership with Interval International (also known as II) can sign up for a membership and unlock a vast number of vacation opportunities. Members can use their existing timeshare points or weeks for stays at thousands of other resorts and hotels on the platform. Interval International members receive perks and benefits on other travel necessities, as well. If all this sounds great to you, then keep reading! We'll cover everything you need to know about Interval International, from affiliated resorts, to how the system works.
About Interval International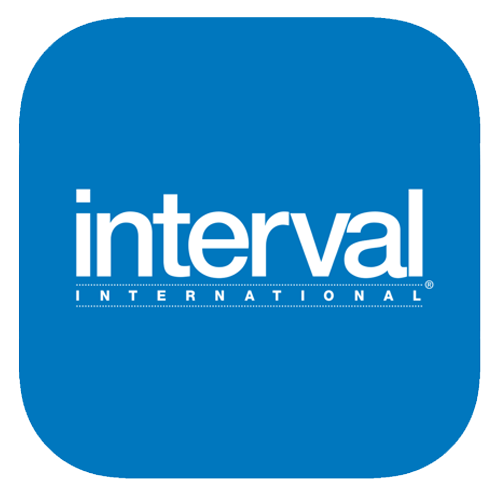 Interval International is one of the most popular vacation exchange networks in the world. This expansive company began in 1976 as a way for timeshare owners to trade their week at their home resort for a week at another. The company has grown to have offices in 12 countries worldwide since its beginnings in Miami, Florida, over forty years ago.
Interval International does not own any resorts but instead is affiliated with timeshare brands. These brands then allow for their resorts to be available within Interval International's directory. It is also worth noting that not all resorts within a brand participate in vacation exchanges. Most importantly, be sure to contact your resort developer or prospective developer to get the most up-to-date information on exchange availability. Once you join Interval International, you can even exchange for cruises, airfare, and more!
Who Owns Interval International?
The vacation giant Marriott Vacations Worldwide Corporation owns Interval International. Marriott purchased Interval International in 2018. This partnership comes as no surprise, as Marriott was actually the first major brand to be an affiliate of Interval International. Along with Marriott Vacation Club resorts being available within II's catalog of resorts, Marriott's affiliated brands are also available. This means that Interval International members can trade their timeshare weeks or points for stays at Ritz-Carlton, Sheraton, and Westin timeshares. However, there are thousands more resorts for Interval International members to exchange for that aren't within Marriott's brand portfolio.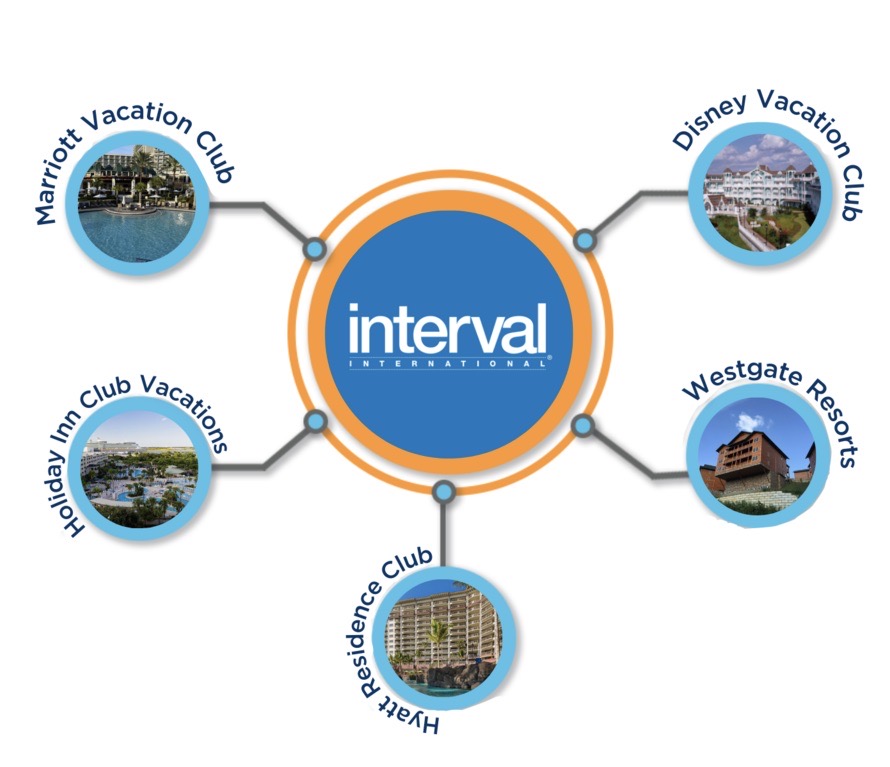 Interval International Brands
As a leader in the exchange industry, Interval International is affiliated with many of the best vacation clubs. Below are brands that are II affiliates.
Keep in mind that there may be more brands and resorts that work with II. Also, some brands are affiliated with both RCI and Interval International, such as Westgate Resorts. Depending on which Westgate property you own can determine which exchange platform you are eligible to join. Some other resorts may also be available for exchange with both companies, giving owners the option to choose whether they want to join RCI or II.
How Interval International Exchange Works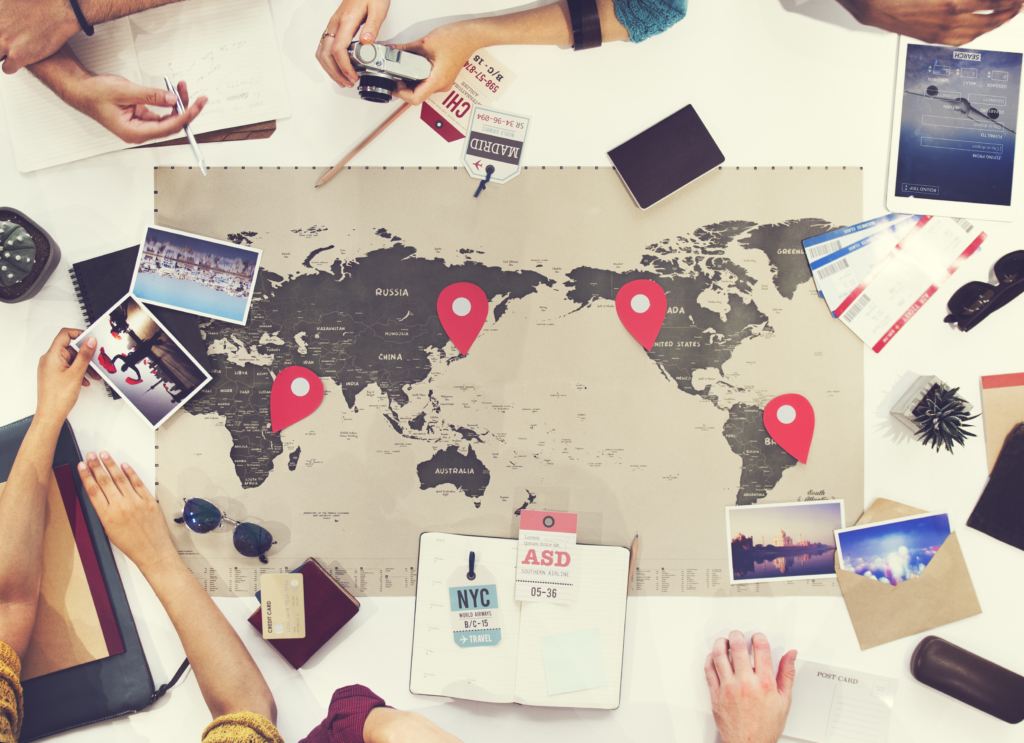 Previously, people assumed timeshares were something you would buy into and then never use or have trouble using. Rewriting the narrative is the emergence of exchange companies like Interval International. Providing more options than ever before, vacation ownership is dominating the travel industry. The timeshare industry has experienced years on end of growth, so now may be the time to check out the timeshare resale market.
Through vacation exchange, you can trade in your timeshare points and weeks for vacations worldwide. Unquestionably, vacationers favor the priority and freedom that comes with truly owning their vacations.
Timeshare Weeks
Timeshare weeks are the original type of timesharing. Each owner purchases the right to use a luxurious unit at a timeshare resort for a week. On the II network, weeks members can deposit their time and choose to spend a week somewhere else. Generally, Interval International will determine the amount of trading power your resort has. You can typically trade with resorts that are of a similar caliber to the one you own. If you do happen to want to exchange somewhere out of your budget, you can always pay the difference to get the resort you want. Additionally, vacation owners now have the option to finance vacations.
Timeshare Points
A fairly new concept that is taking over the industry is timeshare points. Points-based timeshares mean that depending on the frequency of your ownership, you can use your points to book vacations. Disney Vacation Club, for example, is a popular points-based timeshare club. Many points-based owners love the freedom of their ownership. Many points-based timeshare clubs allow you to bank points to use them for a later year or borrow them from one coming up, allowing you to take a bigger vacation than normal. Some even allow you to split your points to take a few smaller trips in one year. Not to mention, you can potentially save thousands of dollars by purchasing points on the timeshare resale market.
Learn more: Timeshare Weeks vs Points: Which is Right for You?
Exchanging Your Timeshare
The first option is to log in to your Interval International membership account and request the vacation you want first before depositing your week. By doing this, you don't have to give up your week or points until you're totally sure exchanging is what you want to do.
The second way to use II is to log in to your Interval International membership account and deposit your points or weeks first. Then you can trade it for a new vacation on the network. With a four-year window to use your vacation time, depositing can offer more flexibility.
Using Flexchange
One great perk of becoming an Interval International member is the chance to use Flexchange. This exclusive program provides owners with even more flexibility in their ownership and exchange options. This program allows owners to request vacations from 59 days to 24 hours before arrival. Taking last-minute vacations can be easy!
Can I Join II Without A Timeshare?
In order to use Interval International exchange, you do have to own a timeshare. Once you own a timeshare with an affiliated brand, whether weeks or points-based, you have the option to join II. As we mentioned before, be sure to check with Interval International to see if the resort you want to buy is eligible for exchange. We wouldn't want you to buy something you don't love 100%!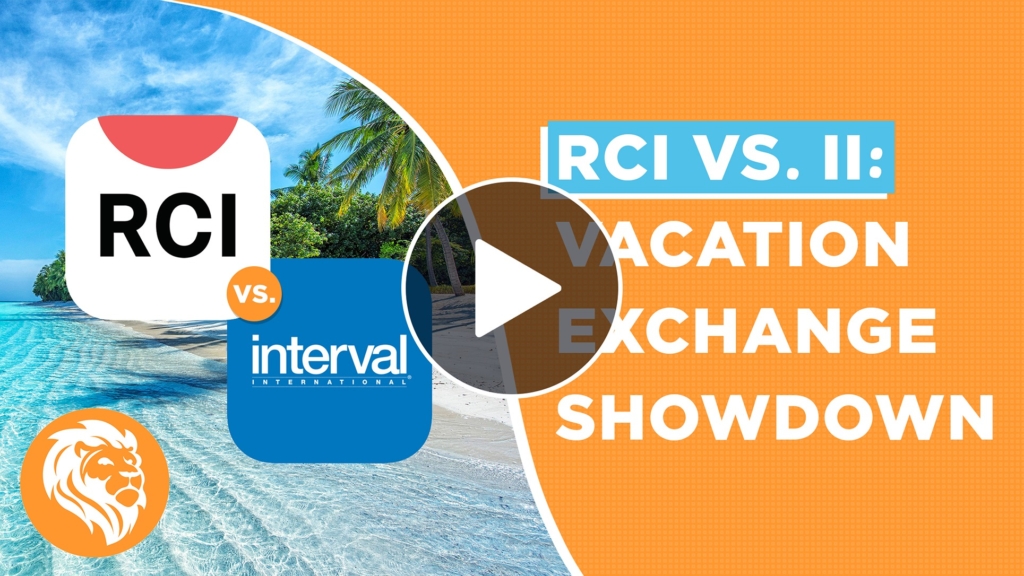 If you've heard about II, you probably also know about RCI. You might be wondering which of the two is better, but the answer is: it depends! Both vacation exchange programs have a lot to offer. Want to know more about what each of them brings to the table? Then check out our video, "RCI vs. Interval International: Vacation Exchange Showdown."
Interval International-Affiliated Resorts
If you're interested in how an Interval International membership can upgrade your vacation ownership experience, then it's important to know which resorts are available to you. As we've mentioned, II is affiliated with some of the top brands in the timeshare industry. If you own at one of the Marriott Aruba resorts, but you want to vacation in Aulani, A Disney Resort & Spa in Hawaii, Interval International exchange can be the solution! Here are some of the best Interval International resorts that you'll want to exchange for.
Marriott's Mountainside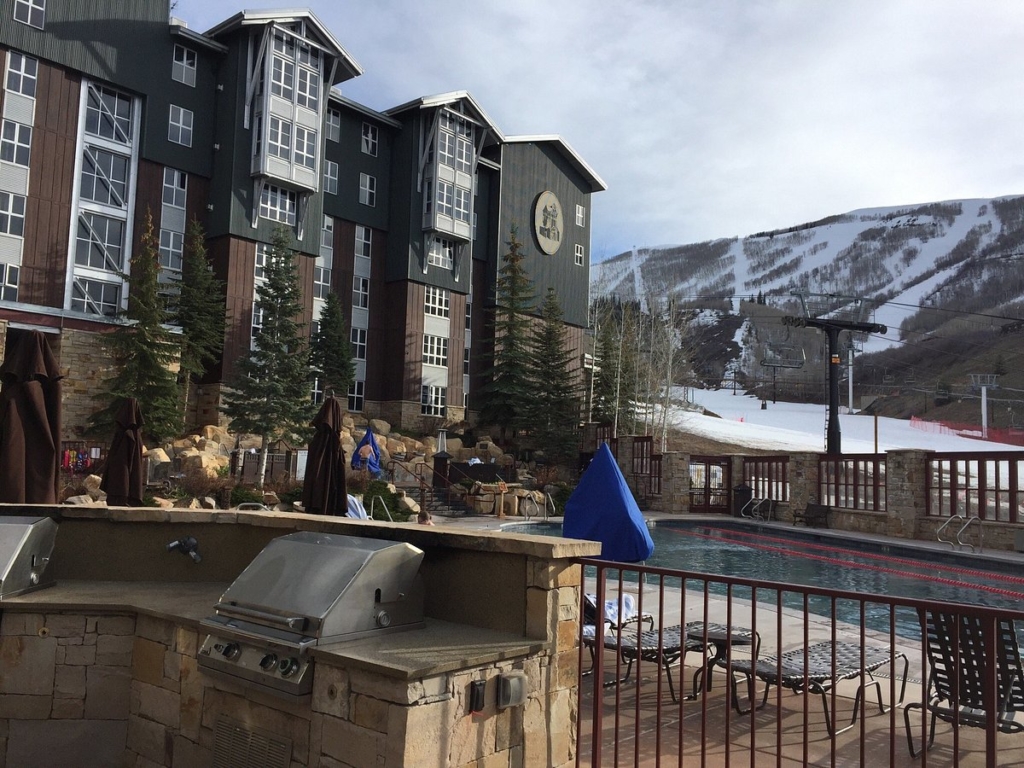 Marriott Vacation Club is world-renowned for its luxury accommodations, spectacular hospitality, and unforgettable resort locations. With Interval International, you can choose from any of Marriott Vacation Club's resorts to exchange for. There are MVC resorts in Hawaii, New York City, Las Vegas, and more! Our top Marriott Vacation Club that we'd exchange for on Interval International is Marriott's Mountainside. This luxury ski resort puts guests right at the base of the Park City Ski Resort. Marriott's Mountainside is a beautiful mountainside chalet that is stunning year-round.
The Villas at Disney's Grand Californian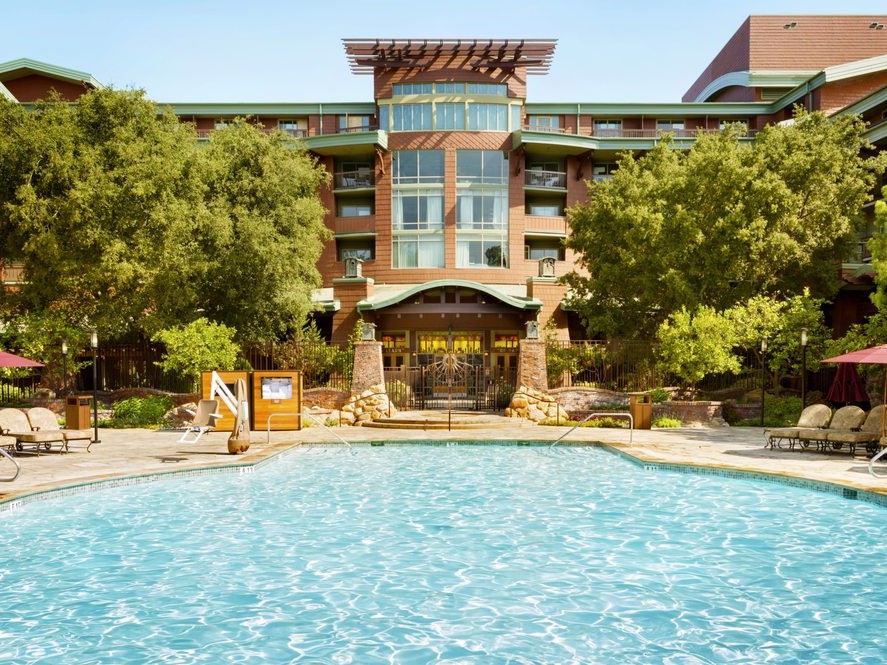 Formerly affiliated with RCI, Disney Vacation Club has switched to being exclusively affiliated with Interval International. DVC has quite a few resorts that are worth exchanging your timeshare weeks or points for. There are many options for resorts on Disney World property, but only one option for Disney Vacation Club at Disneyland in California. Disney's Grand Californian offers luxurious villas, world-class dining, and a beautifully-themed pool area. Perhaps most importantly, this lodge-style resort offers its guests an exclusive entrance into Disney's California Adventure theme park straight from the resort.
Hyatt Ka'anapali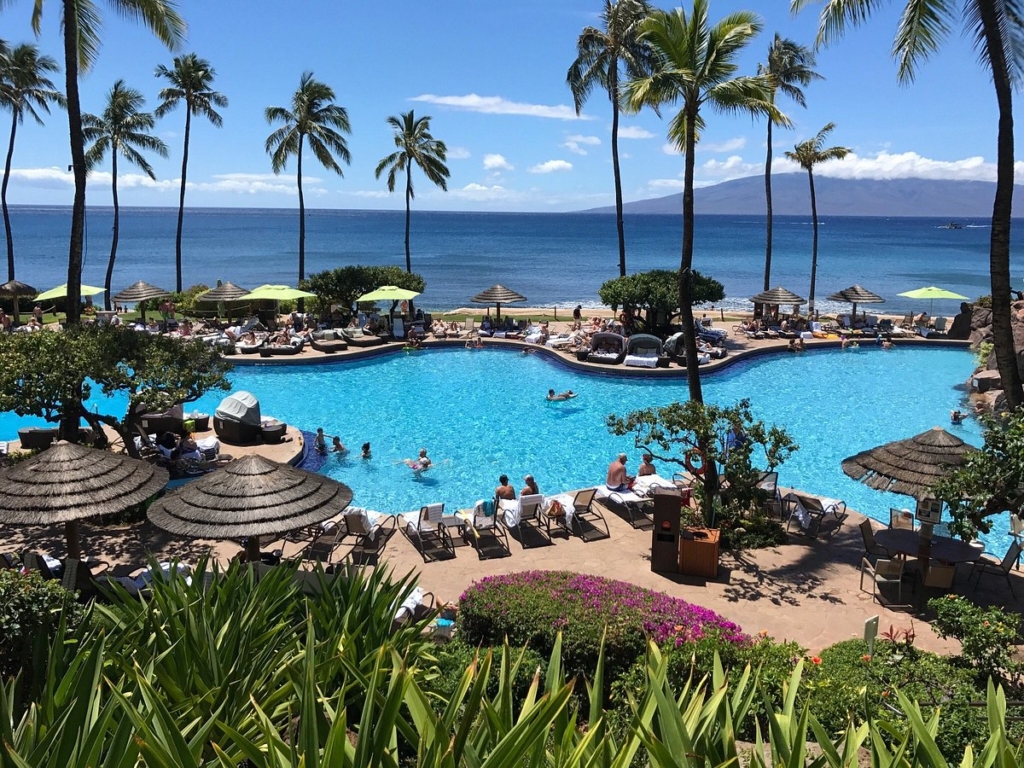 If you're looking to exchange your current timeshare weeks or points for a vacation in Hawaii, there is no better place than Hyatt Ka'anapali. This breathtaking resort sits on the shores of the world-famous Lahaina Beach in Maui. Experience a relaxing vacation amongst the palm trees swaying in the cool ocean breeze on Hyatt Ka'anapali's lush 40-acre property. The resort offers everything you'll need to completely unwind, including restaurants, a tiki bar, and a lagoon-style pool. Guests can also access all of the amenities at the Hyatt Regency Maui Resort, where they can visit the full-service spa or oceanfront golf course.
Westgate Smoky Mountain Resort and Spa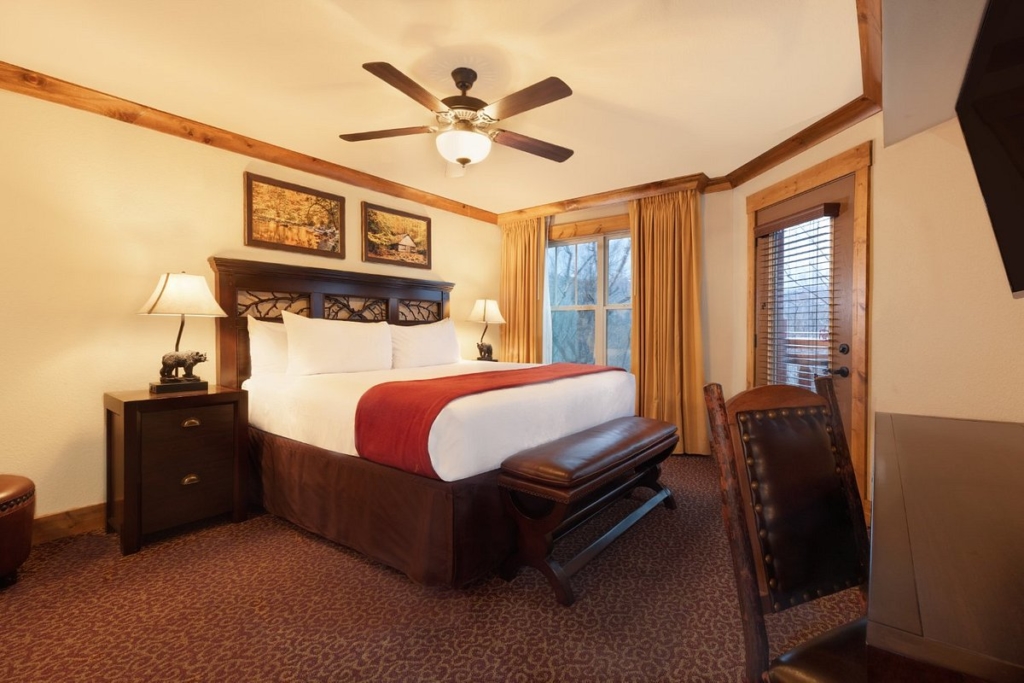 Want to escape to the tranquility of the Smoky Mountains? Then Westgate Smoky Mountain Resort and Spa is the Interval International resort for you! Located just a few minutes away from the Smoky Mountain National Park, this resort is the perfect home base for all kinds of nature lovers. When you're not exploring the trails, you can unwind at the on-site spa, practice your swing at the mini-golf court, or catch up on your workout routines at the fitness center. From spacious accommodations to luxurious amenities, you'll feel right at home at Westgate Smoky Mountain Resort and Spa.
Vacation Ownership
If you want to see the world, buying a timeshare at an Interval International-affiliated resort is a great step. At Fidelity Real Estate, we have listings for several amazing II-affiliated resorts from developers like Westgate, Marriott, and Hyatt that will help you get your membership started. Once you find one you like, just make an offer, and one of our licensed agents will handle the rest. If you have any questions, feel free to give us a call at 1-800-410-8326 or email us at team@fidelityresales.com. We're always happy to help!