Spring has almost sprung, so it's time to get ready for spring break! Depending on when your spring break starts, you still have time to plan where you're going to vacation! Spending spring break 2022 with Grand Pacific Resorts means that you can totally relax knowing that you're going to have a fabulous vacation. GPR has amazing resorts in Hawaii and California that are perfect for travel, whether you're looking to lounge by the pool or explore the great outdoors. Let's discuss why Grand Pacific Resorts has some of the best locations for spring break.
Why Choose Grand Pacific Resorts for Spring Break 2022?
Grand Pacific Resorts strives to give its owners incredible vacations and a place to call home away from home. So, if you're looking for an amazing spring break full of adventure and relaxation, then Grand Pacific Resorts could be perfect for you! The brand's boutique-style timeshare resorts provide unique vacations to over 70,000 families worldwide. Owners love visiting GPR's 23 resorts because of the amazing amenities and sense of community at each property. GPX Exchange is the internal vacation exchange program that allows owners to stay at any of the GPR resorts, as well as thousands of other destinations.
GPR has amazing resorts for its owners to choose from in California, Hawaii, and Utah. While the views and activities at each resort are unique, one thing remains true for every one of the properties: guests will have a spacious and comfortable place to retreat to with Grand Pacific Resorts. The best part of spring break is getting a chance to relax and a timeshare villa can provide just that.
Best Grand Pacific Resorts for Spring Break 2022
Choosing which resort to visit can definitely be the hardest part of planning spring break! Many things come into consideration when picking a resort such as location, activities you'd like to enjoy, and how much space you'll need. Based on those factors, we've chosen the best Grand Pacific Resorts locations for spring break 2022. These resorts offer some amazing amenities such as sparkling pools, hiking access, oceanfront tennis courts, spacious accommodations, and more!
Vista Mirage Resort – Palm Springs, California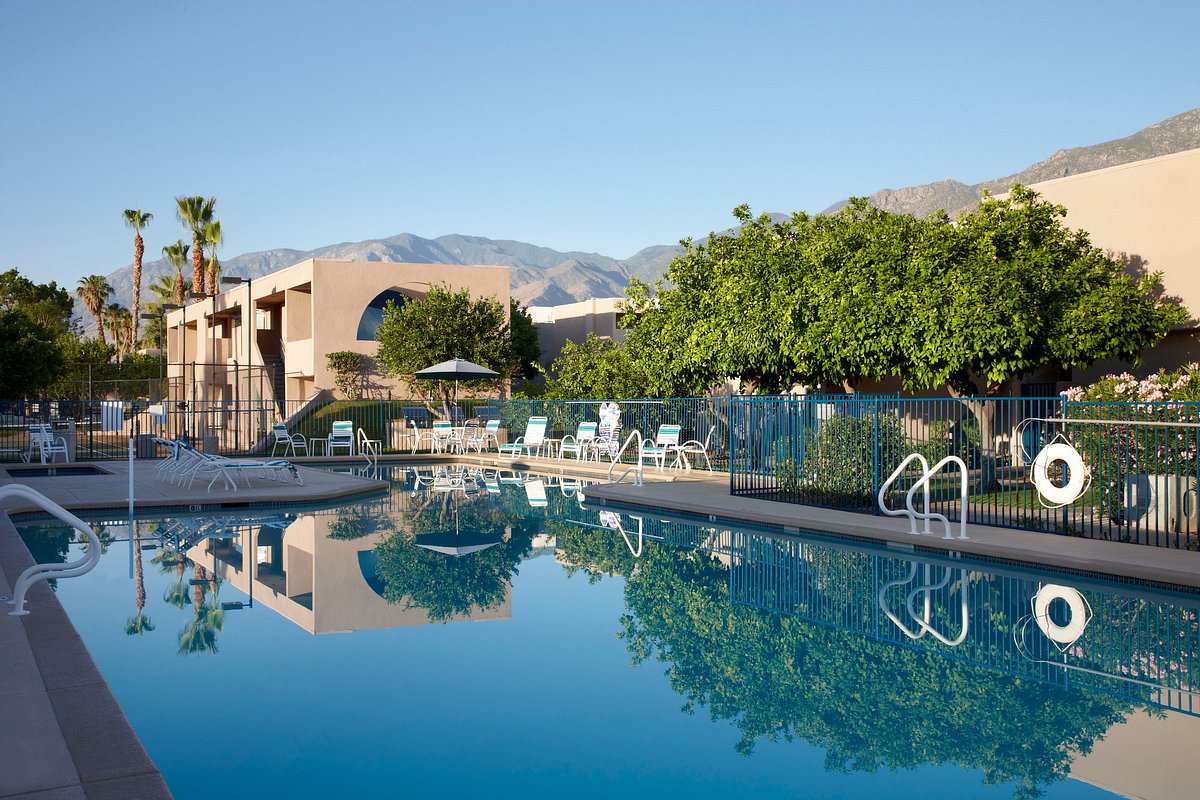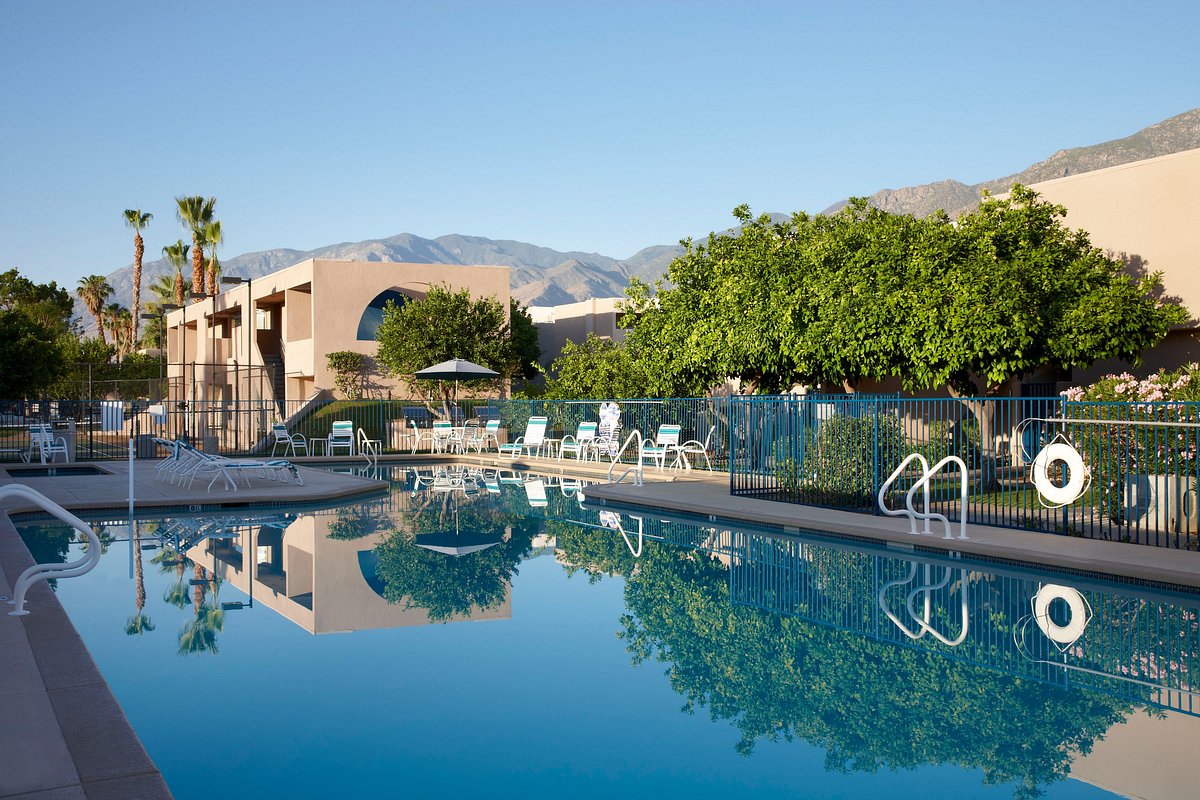 Vista Mirage Resort is a serene oasis in the sizzling sands of Palm Springs, California. Guests visiting this Grand Pacific resort will enjoy spending days by the pool while taking in the views of the surrounding San Jacinto Mountains. Downtown Palm Springs is just a mile away, so you'll be just moments away from boutique shopping and delicious dining. If you're looking for a fun night out, Palm Springs is the perfect place for you! Downtown is home to unique tiki bars, cocktail lounges, dance clubs, and more! Vista Mirage Resort is only 40 minutes away from where Coachella Music Festival is held. Coachella 2022 takes place in April, so it could be the perfect spring break activity for music lovers visiting this Grand Pacific resort.
Vista Mirage Resort offers guests two-bedroom suites complete with all of the comforts of home. Suites have full kitchens with all of the appliances and dishes you'll need to cook a full meal. Everyone in your traveling party can enjoy dinner around the dining table and then unwind together in the living room. These Grand Pacific Resorts suites can sleep up to six guests, so you can enjoy spring break 2022 with the whole family or a big group of friends!
Olympic Village Inn – Lake Tahoe, California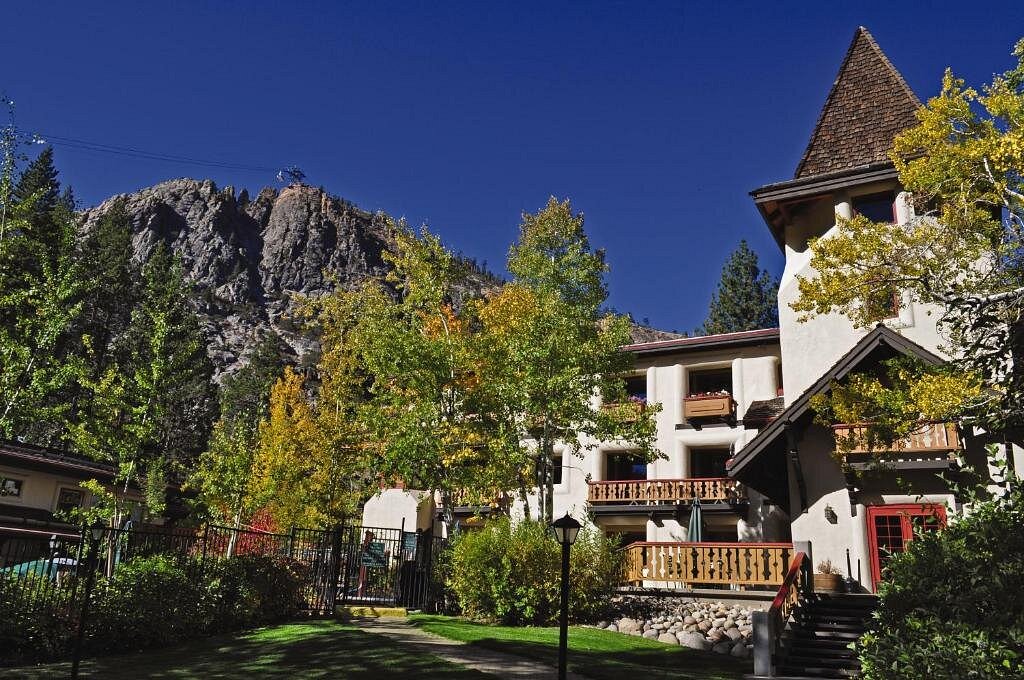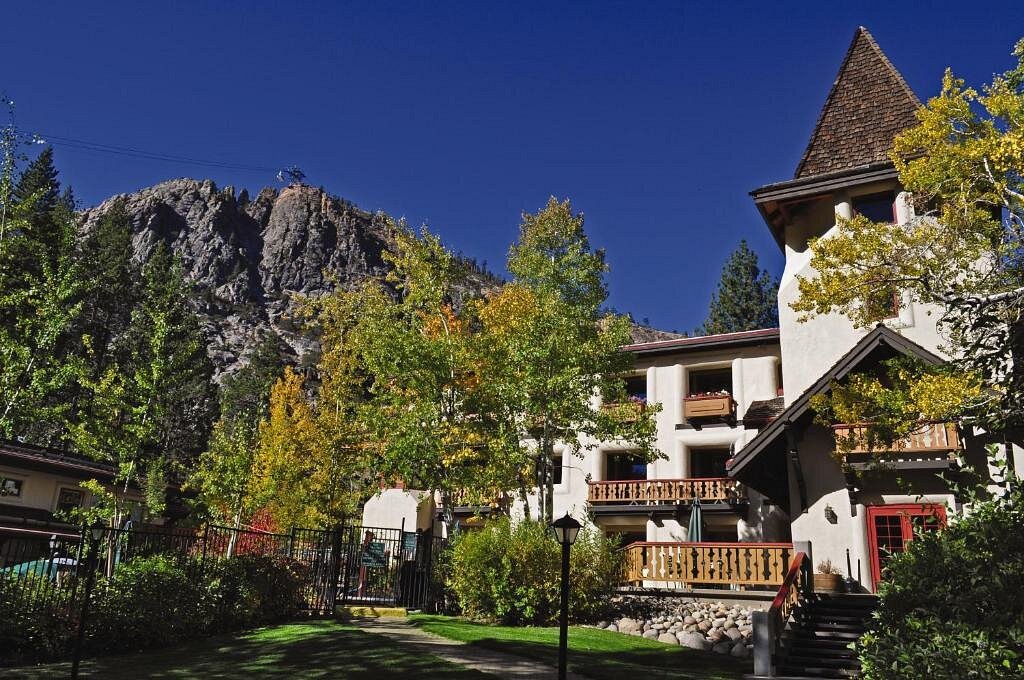 Olympic Village Inn is a beautiful mountainside chalet in the foothills near Lake Tahoe, California. The resort is surrounded by the beautiful mountains of the Olympic Valley. So, if you're looking for an adventurous spring break, then this Grand Pacific resort is for you! Depending on the year, spring break can fall during the ski season in the Lake Tahoe area. This means that if you're lucky, you can spend spring break hitting the slopes at one of the best ski resorts in the country. If the snow has melted, don't fret! Hiking in the Sierra Nevada mountain range is great for hikers of any skill level and each trail will provide unforgettable views!
Whether you're coming in from a day on the slopes or need someone to rest your legs after a long hike, Olympic Village Inn is the perfect place to relax. Some suites have a fireplace, so you can snuggle up next to a warm fire in the evenings. Guests can enjoy sweeping views of the surrounding mountains from their suite's window seat. Grand Pacific Resorts' Olympic Village Inn is the perfect place to get cozy after a fun day spending spring break 2022 in the mountains.
Hanalei Bay Resort Club – Kauai, Hawaii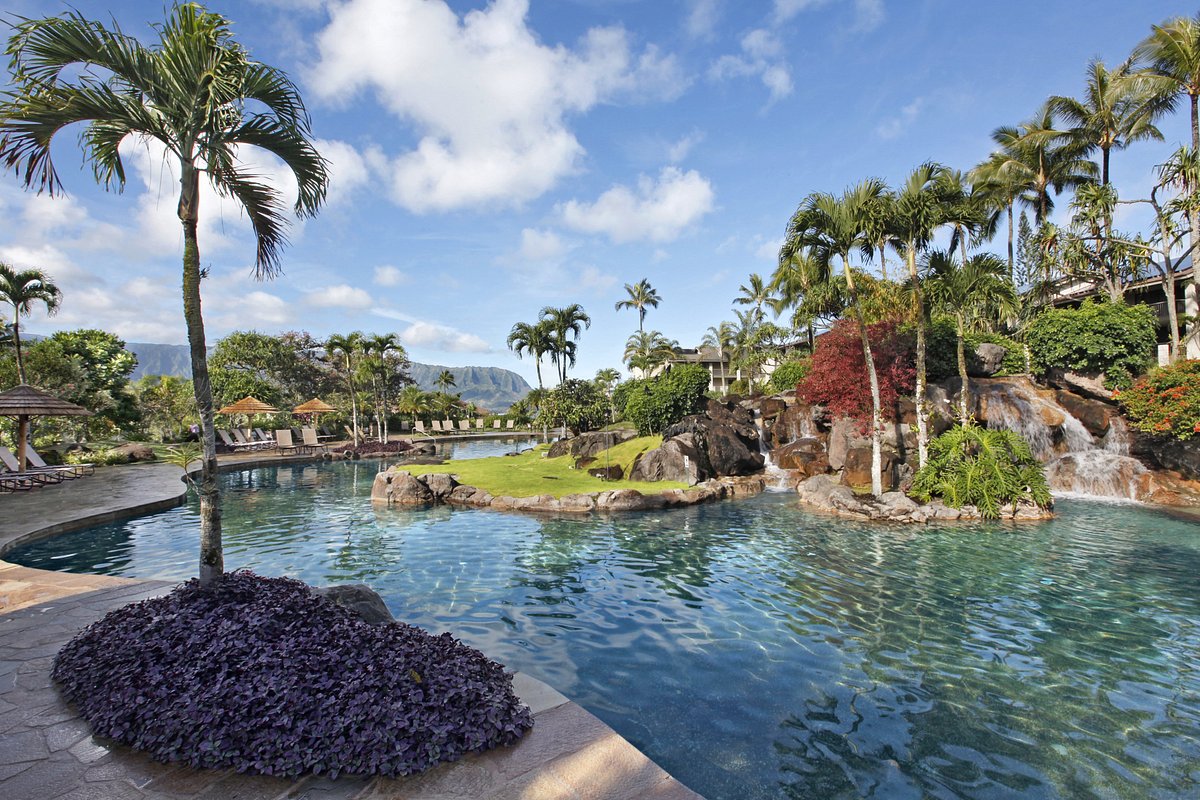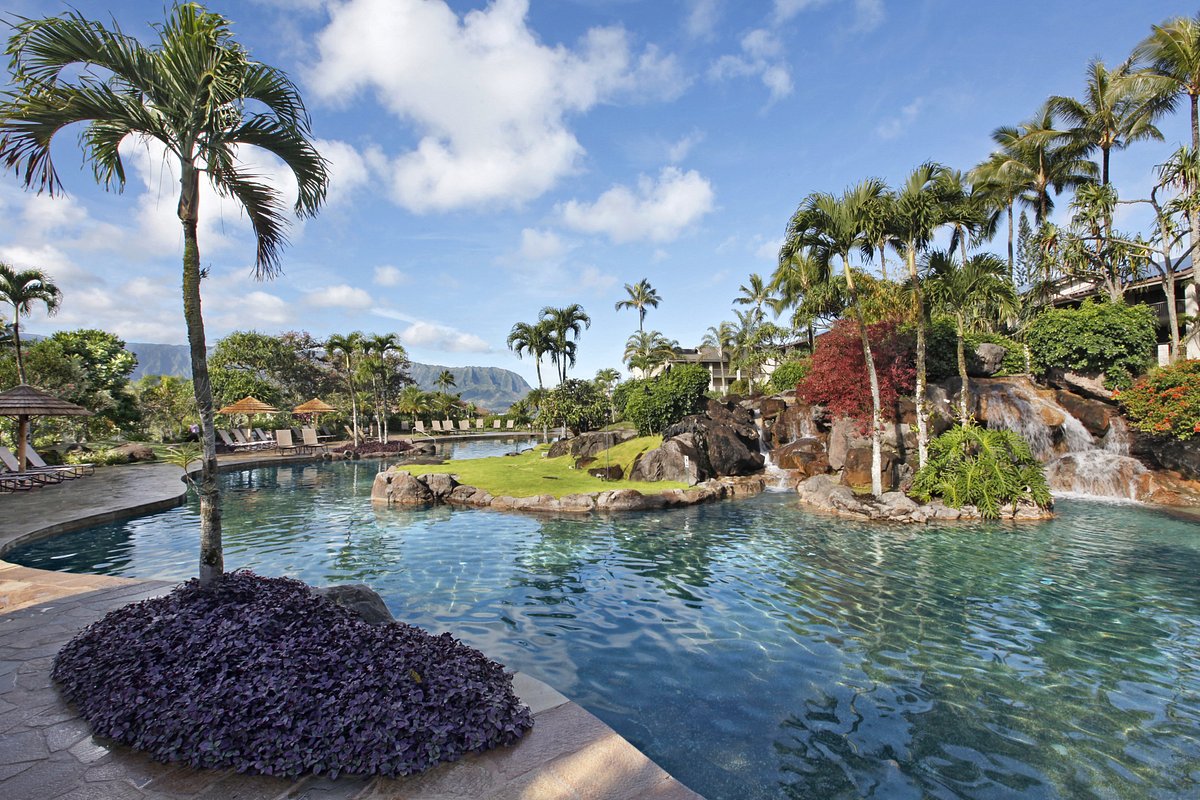 Hanalei Bay Resort Club is a lush tropical paradise in Princeville, Hawaii on the island of Kauai. Nothing says spring break like lounging by a beach, which is what you'll likely be doing a lot of when visiting this Grand Pacific Resorts location. Kauai is known for its thick green forests and gorgeous rocky coasts. While lounging by the pool, you'll catch unforgettable views of both the Pacific Ocean and mountain peaks in the distance. If you're looking for adventure, take a helicopter tour to see a unique view of the island's beauty. If you're a foodie, you'll definitely have a wonderful time exploring Kauai. The island has endless options for authentic Hawaii cuisine, so you'll have to visit multiple times to taste it all!
Hanalei Bay Resort Club offers one- and two-bedroom villas. These villas all include a full kitchen, a private lanai, and a spacious living room. The resort's lush 22-acre property includes an award-winning pool, a pristine beach, sports courts, and more! While you're exploring the property, you'll see gardens with dozens of beautiful native Hawaiian plants. If you want to end your day with a refreshing tropical drink, head to the resort's Happy Talk Lounge. Spring Break 2022 will be unforgettable at Grand Pacific's Hanalei Bay Resort Club.
Grand Pacific Resorts Timeshares For Sale
If you want to begin planning spring break 2022, then start browsing available Grand Pacific Resorts timeshares on our website. We know that deciding to buy a timeshare can be a big decision, but we're here to help. Check out Grand Pacific Resorts timeshares for sale and then make an offer online today. Becoming a vacation owner has never been so easy! Not to mention, the resale prices of timeshare are generally way lower than retail. If you need further assistance, contact us today at (407) 465-5188 or team@fidelityresales.com.