When you're on vacation, it can be challenging to fit everyone's interests into one destination. Whether you're going to Florida, California, Myrtle Beach, or even Hawaii, we've picked the top golf courses in the U.S. for you. If golf is a vacation staple for you, then you're in the right place.
Top Golf Courses in California
Many of the top golf courses in the U.S. are located in California. The mild weather favors golfers, but beware of the fog that may roll over courses in Northern California. No matter where in the state you're teeing off, the greens will be surrounded by stunning views. For example, there are amazing courses in California's deserts, on its rocky coasts, or right in the middle of its biggest cities. For a diverse and challenging round, head to these golf courses in California. Plus, while you're there, you'll find some amazing resort options to make your trip unforgettable!
Pebble Beach Golf Links – Pebble Beach, CA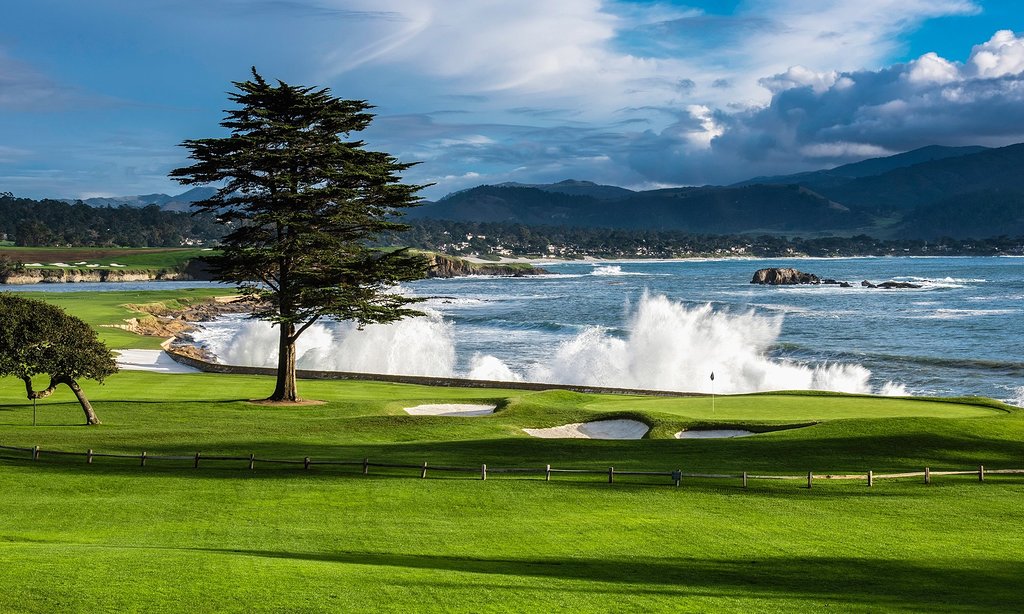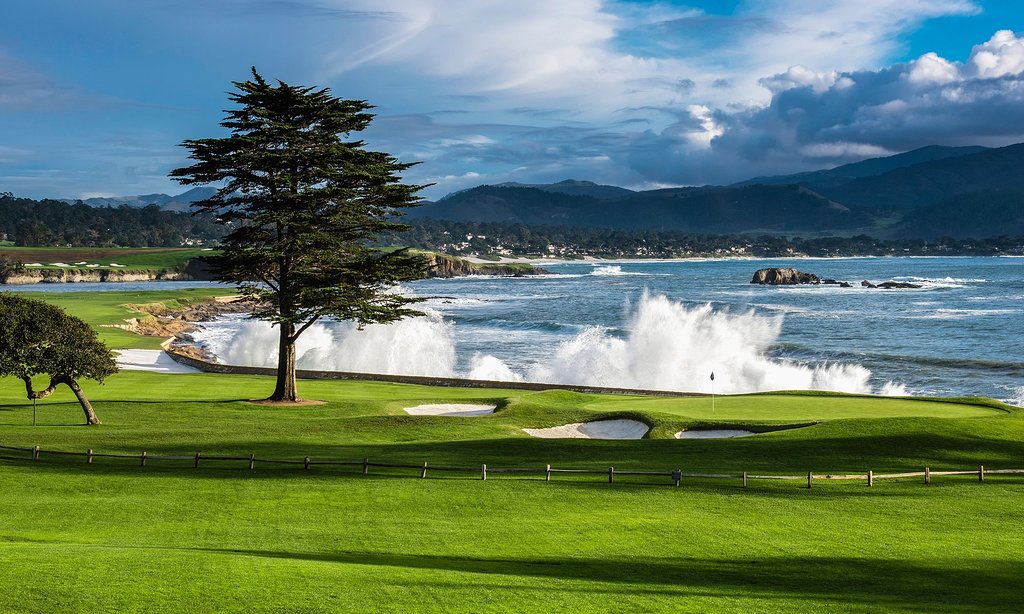 Often regarded as the number one public golf course in America, Pebble Beach Golf Links sits along the jagged shoreline of the Monterrey Peninsula in California. This course takes you right to the Pacific's edge, into the woods, then back again. Pebble Beach was founded in 1919 and has hosted the U.S. Open six times. Pebble Beach is any golfer's dream come true, so it was an easy pick for our top golf courses in the U.S.!
Hyatt Highlands Inn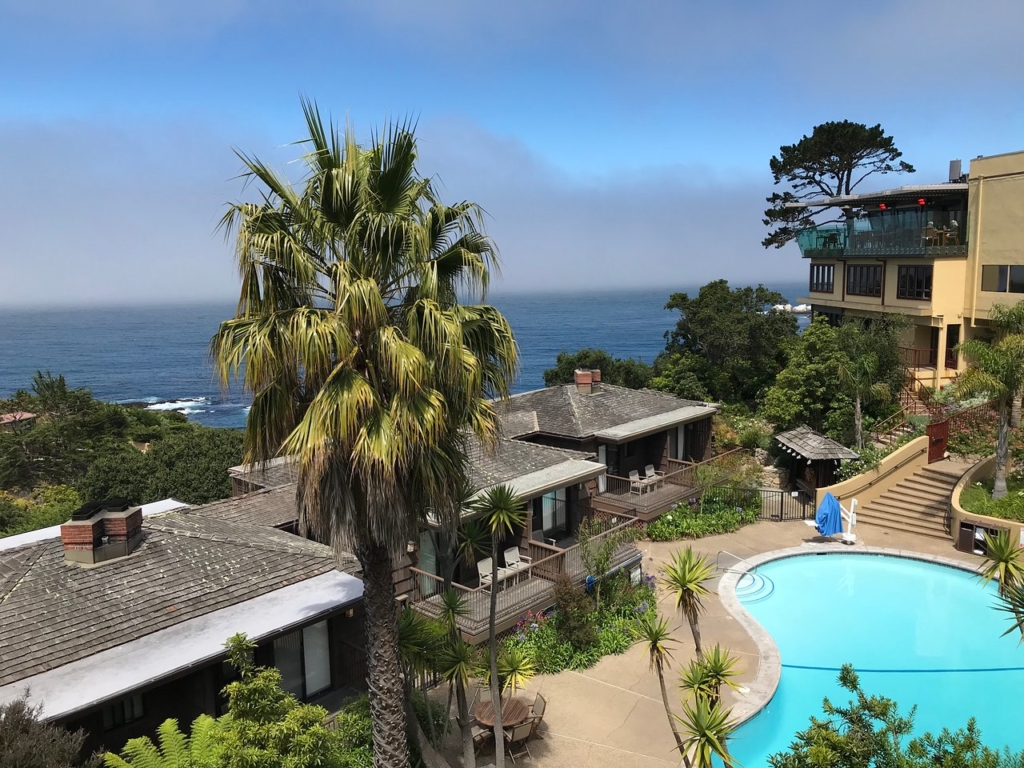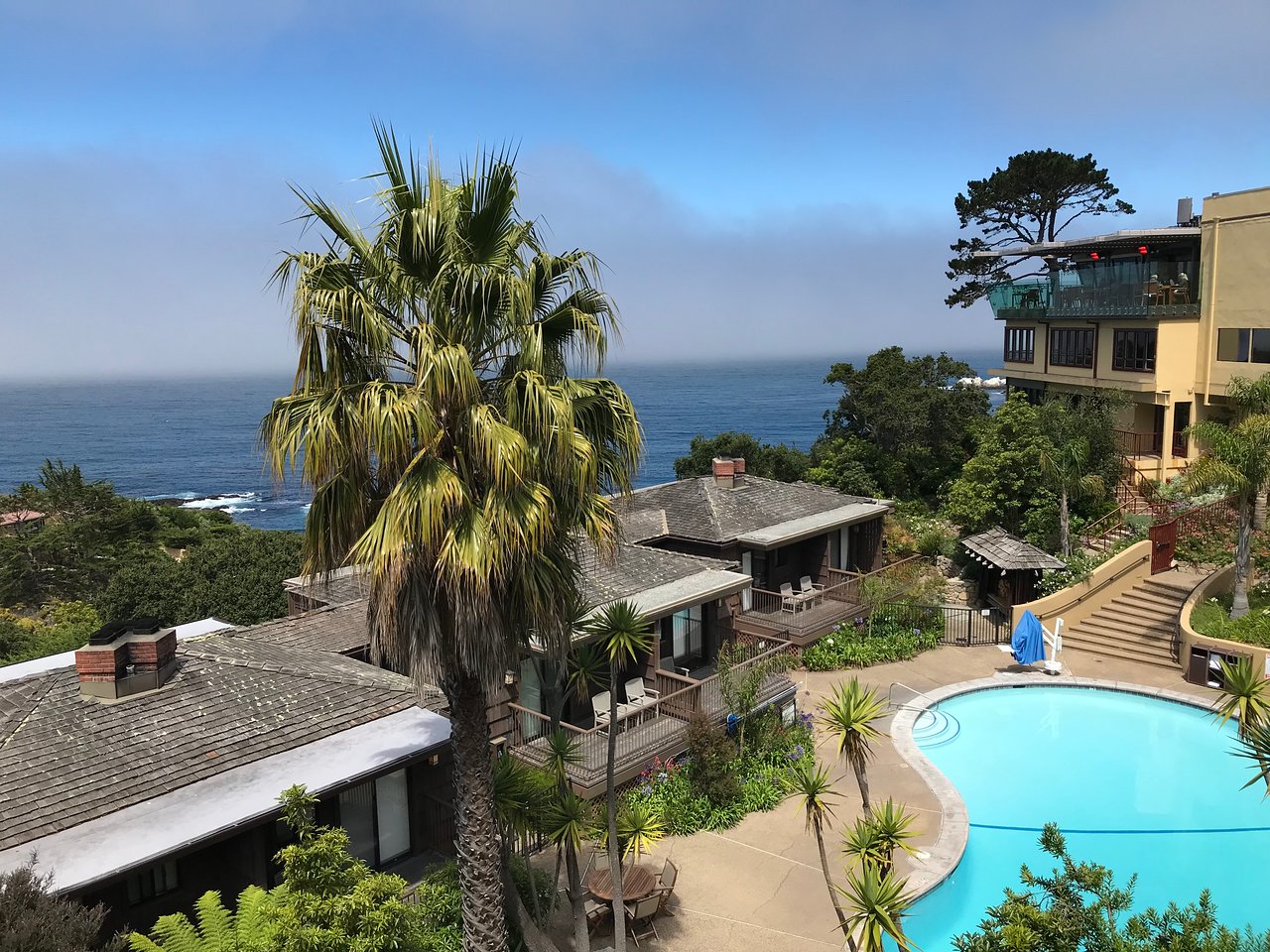 Located just a short drive away from Pebble Beach, Hyatt Highlands Inn offers picturesque views of the Big Sur coast and also has the quiet charm of a boutique resort hideaway. This resort offers one- and two-bedroom villas that have full kitchens, cozy fireplaces, and incredible views of the Pacific. The heated outdoor pool and full spa make this resort the perfect retreat after a long day on the golf course.
Presidio – San Francisco, CA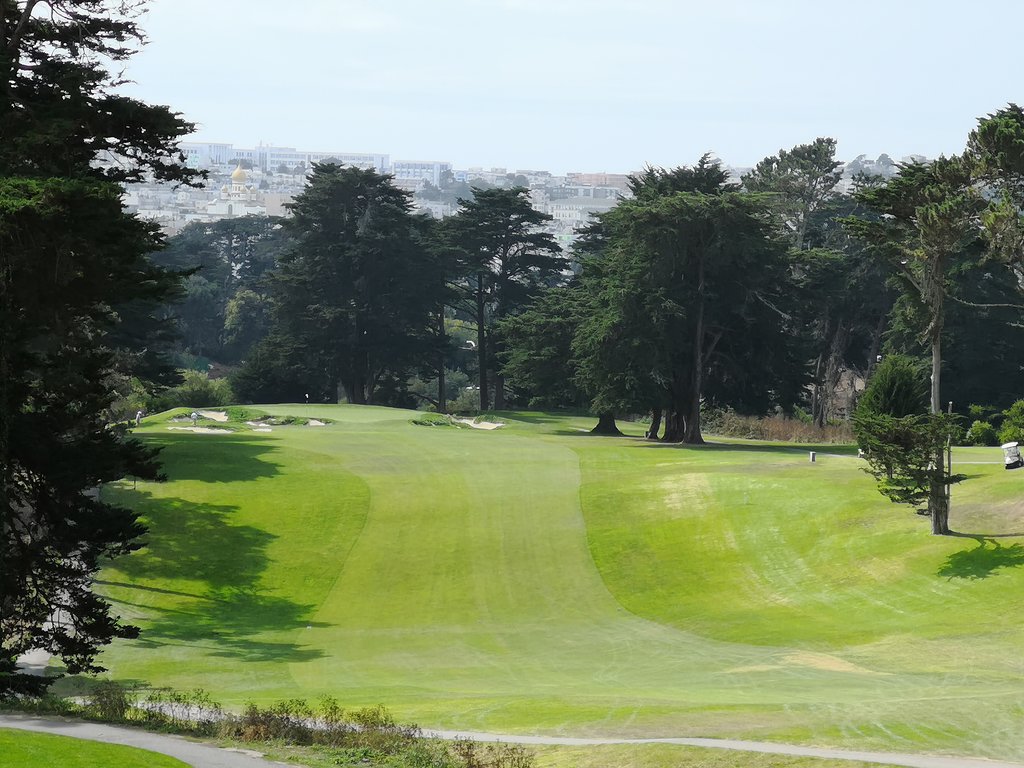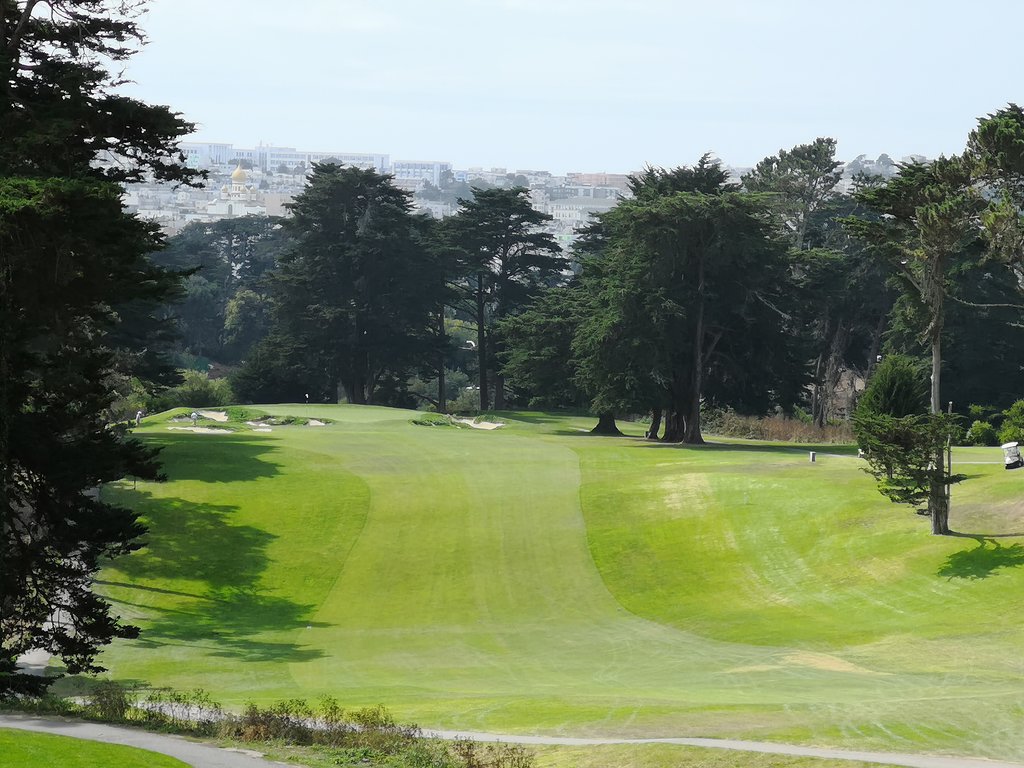 Located right outside downtown San Francisco in Presidio National Park, Presidio Golf Course is perfectly located for a quick escape from the hustle and bustle of the city. Its tree-lined fairways and city views make Presidio one of San Francisco's best-kept golf secrets. Keep in mind, if you tee up in the morning, you may also find some signature Bay Area fog rolling amongst the hilly greens.
Wyndham Canterbury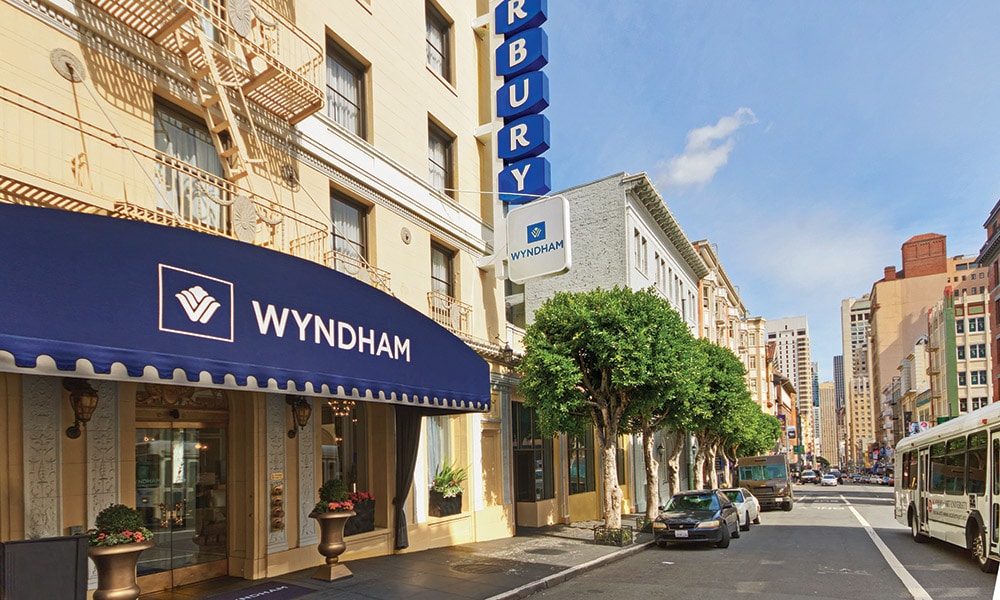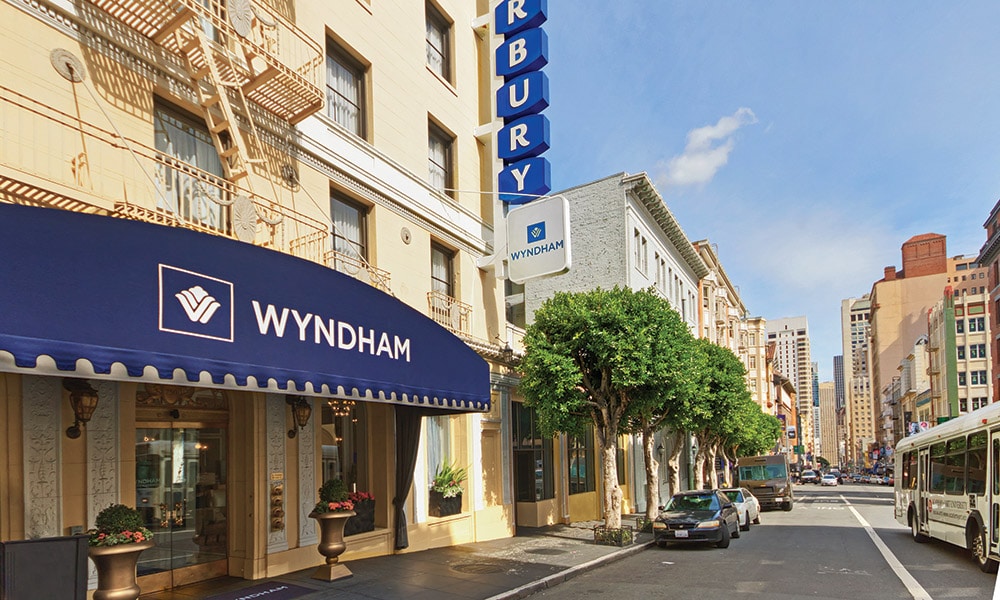 Just 20 minutes across town from Presidio, you'll find Wyndham Canterbury which is located in downtown San Francisco. The resort is within walking distance of many of the city's most popular attractions, for instance, Union Square and Chinatown. There are so many restaurants and bars right around the corner from the resort, so you can spend all day on the golf greens without worrying about planning out what you'll do in the evening.
Pete Dye Mountain Course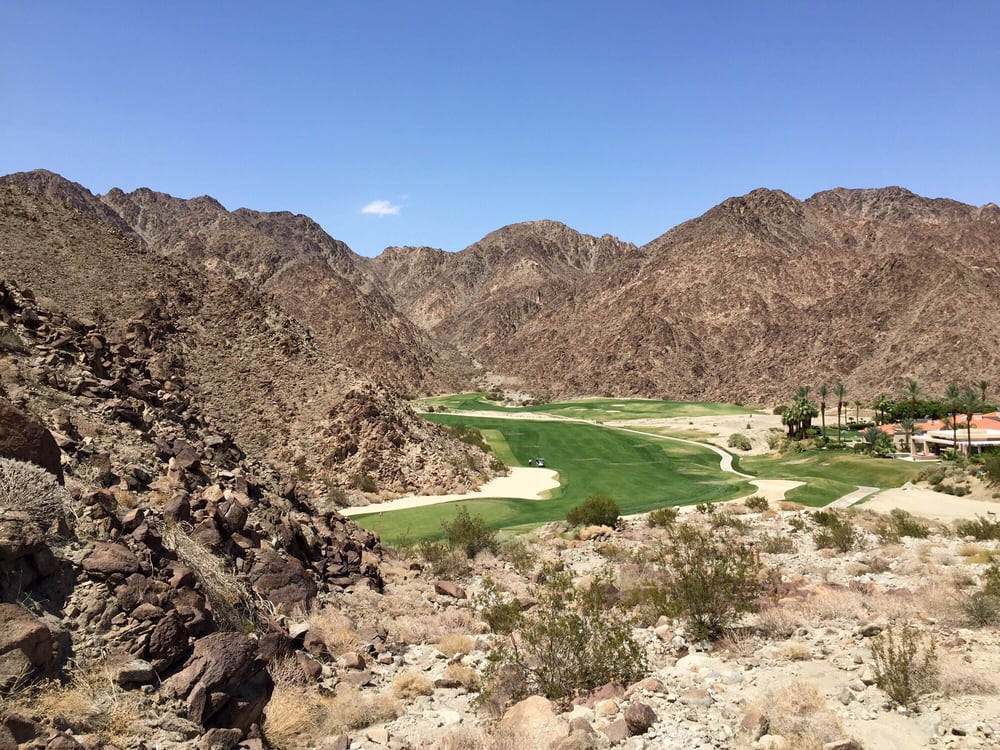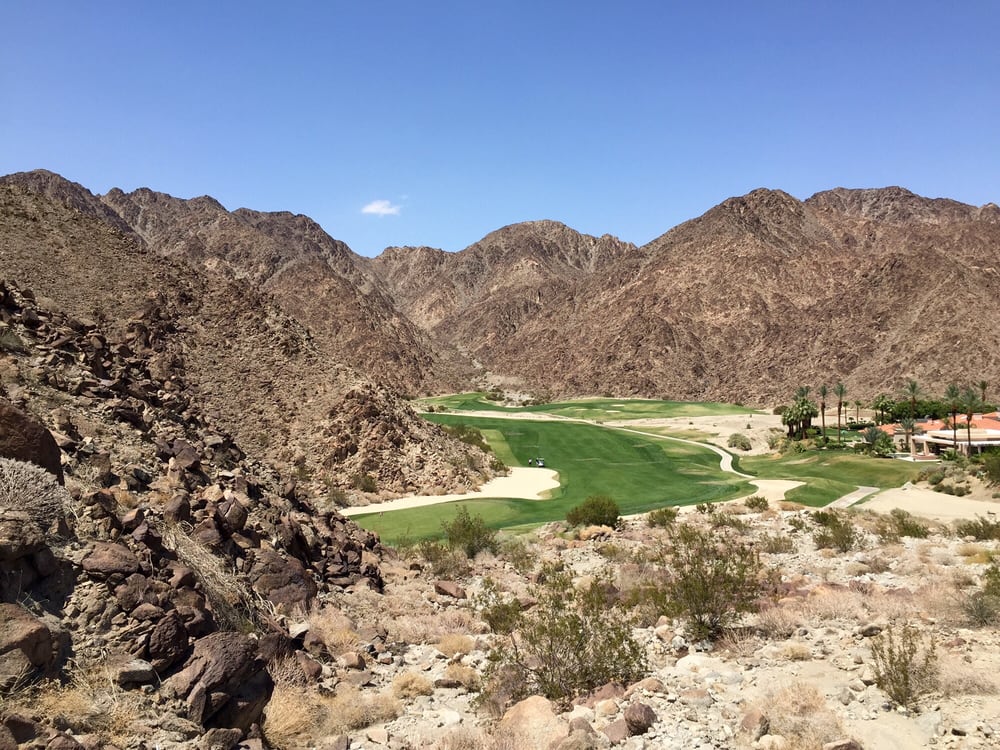 Pete Dye Mountain Course is one of the most picturesque golf courses in the U.S., as well as one of the top destinations for avid golfers. The Palm Springs area is definitely a hot spot for golf, but this course should be at the top of your list for your next trip. The dozens of bunkers might scare off some novice golfers, but this course is actually surprisingly playable. This course works its way through the scenic Santa Rosa Mountains, so the views alone are definitely worth the challenge!
Vista Mirage Resort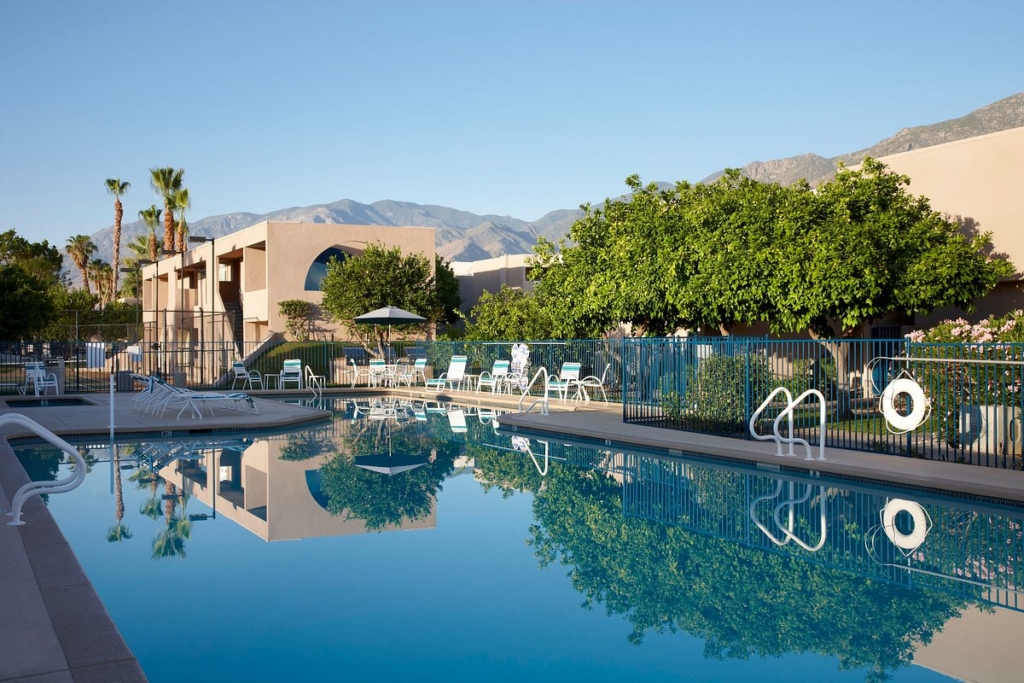 While visiting the Palm Springs area, you'll want a calming oasis to escape the desert heat. This is where Grand Pacific Resorts Vista Mirage comes in. This quiet resort sits at the foot of the San Jacinto Mountains and is the perfect place to totally unwind by the pool. The resort is just a mile from downtown Palm Springs, where you'll find unique boutiques and fabulous restaurants. Vista Mirage is also conveniently just two miles from Palm Springs International Airport, so getting here is a breeze!
Top Golf Courses in Hawaii
Golf courses in Hawaii always have sweeping views of sparkling waters or lush rolling hills. Hawaii's typically sunny days will make for some amazing days of golf. Some of the top golf courses in the U.S. are scattered across the Hawaiian islands. Enjoy the island life and spend a relaxing day on one of these amazing golf courses in Hawaii. Of course, we'll also let you know where you can stay nearby that will make you want to visit Hawaii every year.
Waikoloa Kings' Course – Waimea, HI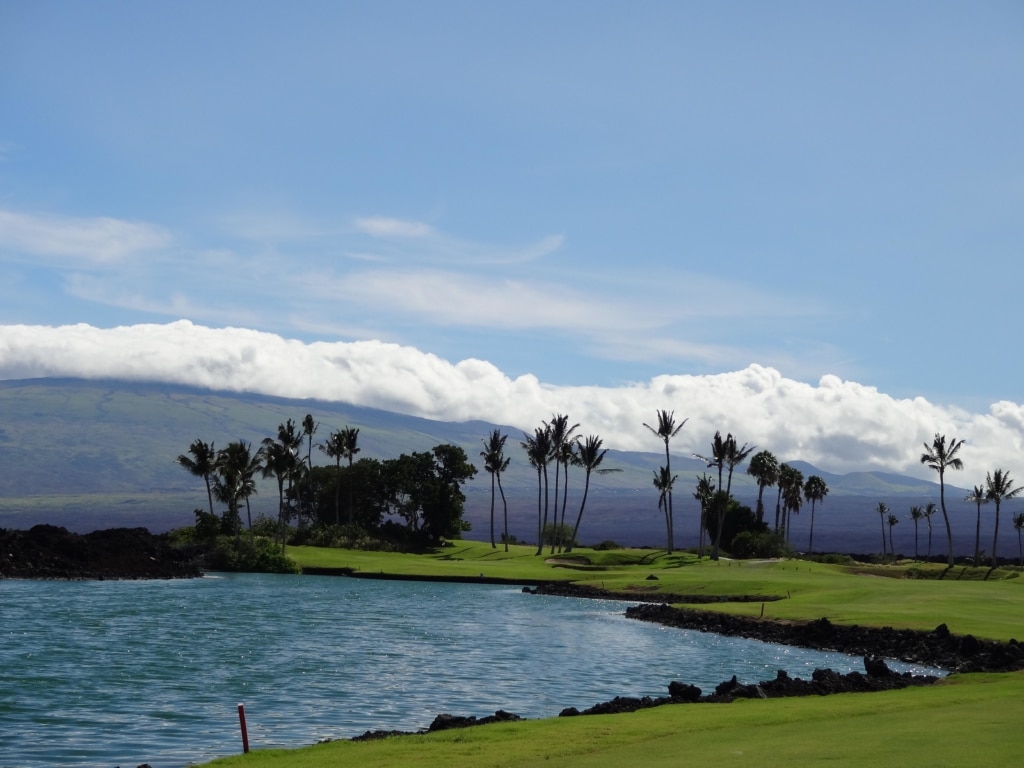 If you're looking for a golf course that's located on resort property, Waikoloa Kings' Course is for you. Conveniently located at Hilton Grand Vacations Club at Kings' Land, this course sprawls out over Waikoloa on Hawaii's Big Island. The gameplay includes avoiding lava fields and massive sand traps, all while admiring a beautiful ancient volcano backdrop.
HGVC Kings' Land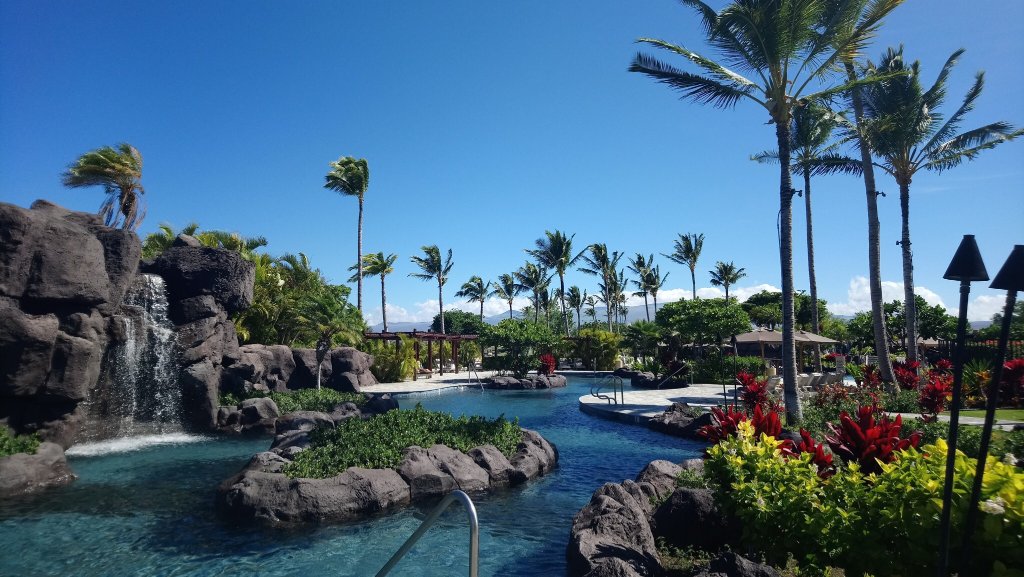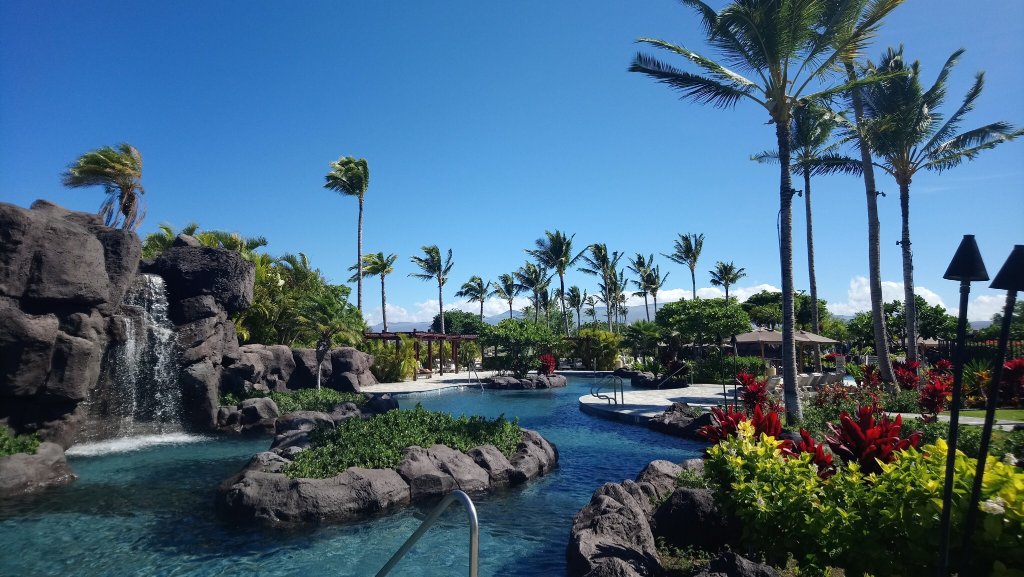 Hilton Grand Vacation Club at Kings' Land is a quiet, lush resort located 2 miles inland from the beautiful Waikoloa Beach. The immaculate hotel grounds not only include two golf courses, but also a 30,000 sq. ft. putting green. Kings' Land has one-, two-, and three-bedroom suites so it's the perfect resort for parties of all sizes. Whether you're taking a romantic vacation for two, having a family reunion, or taking a friend's trip, this resort will provide the comfort and amenities that you'll need.
Ka'anapali Royal Golf Course – Lahaina, HI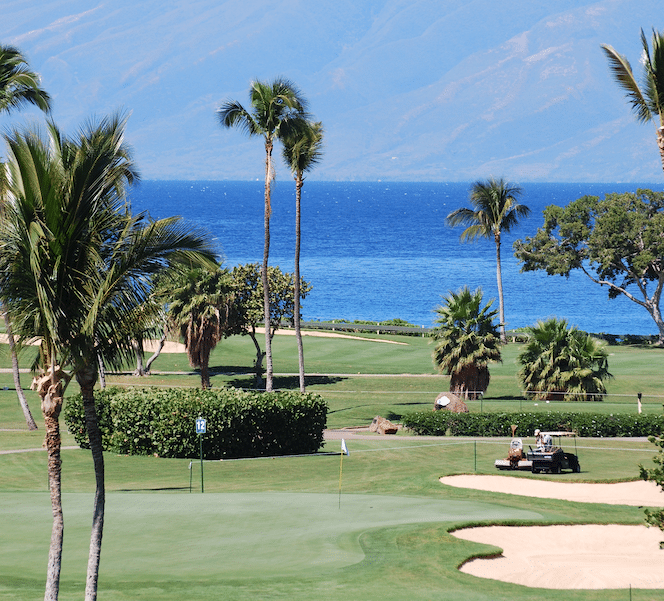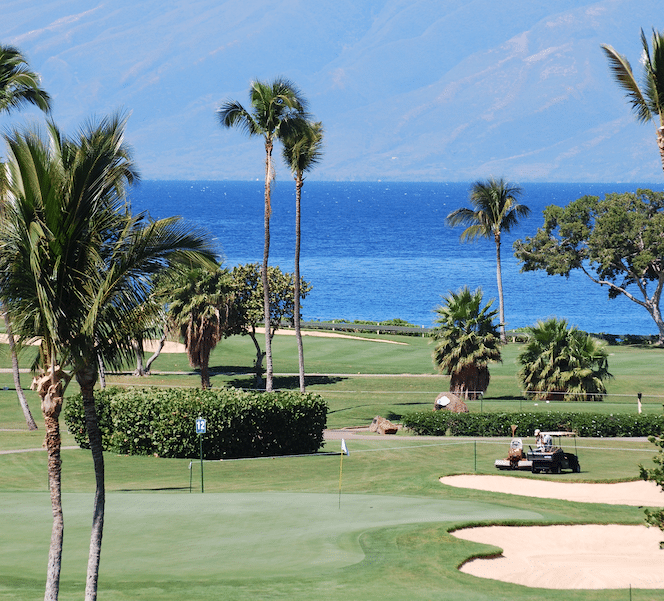 Ka'anapali Royal Golf Course is located in the city of Lahaina on the island of Maui. This oceanside par 71 course provides stunning views of neighboring islands as well as cool ocean breezes. Not only can you see the ocean, but the 5th hole takes you down to Maui's iconic Black Rock Beach. As you play, you'll also find plaques located on each tee that share the ancient background and stories of Ka'anapali. This golf course is one of our top picks in the U.S. for not only location but history!
Westin Ka'anapali Ocean Resort Villas North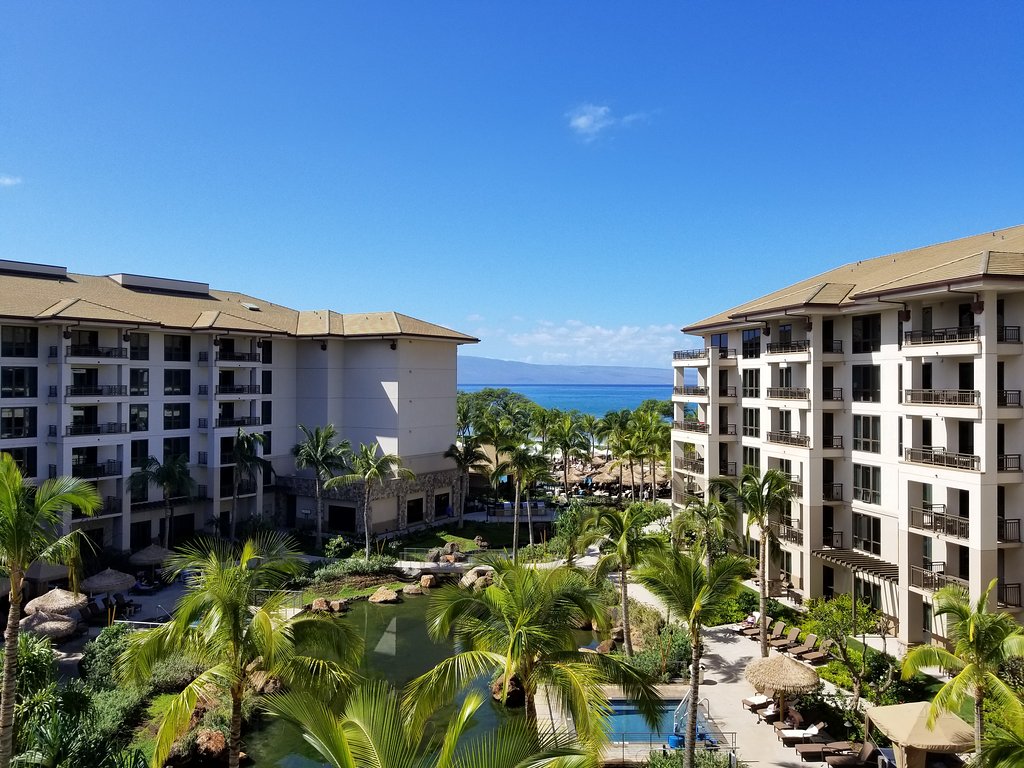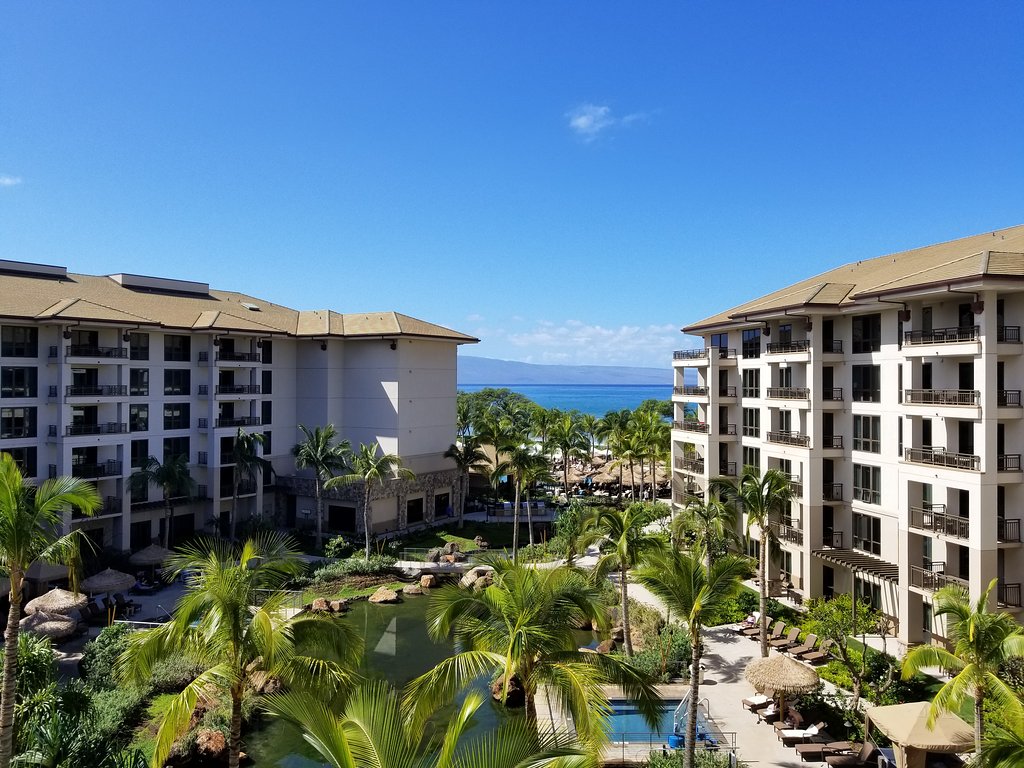 Located less than two minutes up the Kaanapali Parkway, Westin Ka'anapali Ocean Resort Villas North is a 26-acre tropical oasis along Maui's famous Ka'anapali North Beach. This resort is the relaxing beach resort that you'll want to lounge at after a long day of golf. If you're looking to really unwind, grab a drink at Pailolo Bar & Grill. Then, head to the beach to enjoy a breathtaking sunset.
Top Golf Courses in South Carolina
South Carolina provides laid-back coastal vacations for visitors but also packs a punch on the golf front. U.S. golfers will find quite the challenge out on South Carolina's top golf courses. Golf greens here range from lush lowlands to breezy oceanfront courses, so there is definitely a good variety for golfers visiting the area. Myrtle Beach and Hilton Head, South Carolina's popular vacation destinations, are home to some of the state's best golf. Not to mention, some of the best resorts!
Barefoot Resort and Golf – Myrtle Beach, SC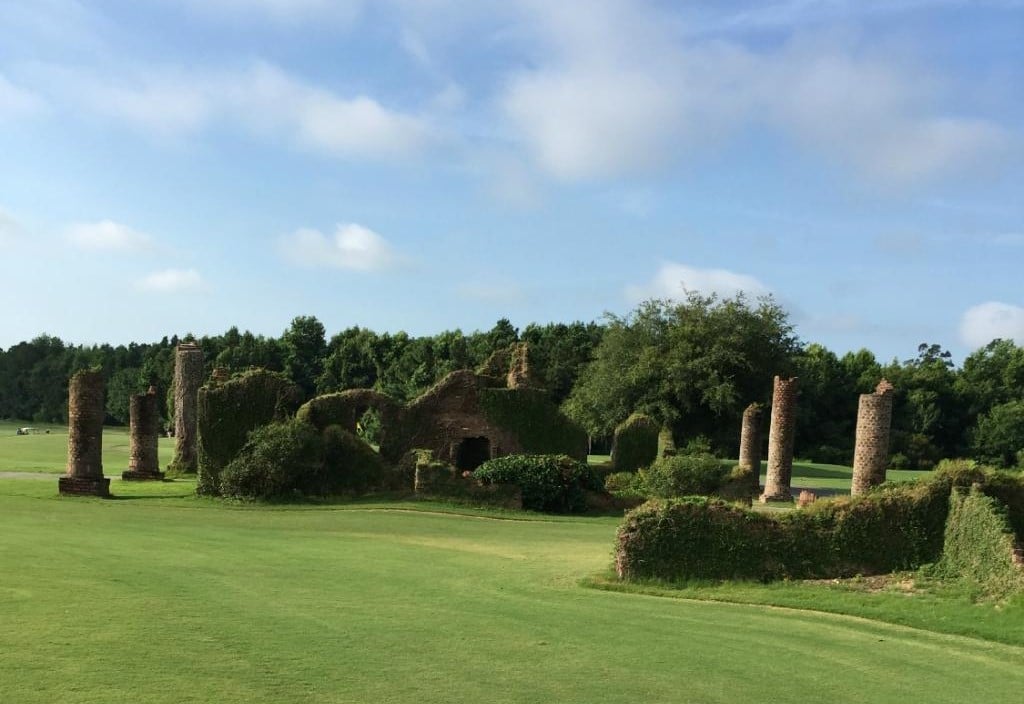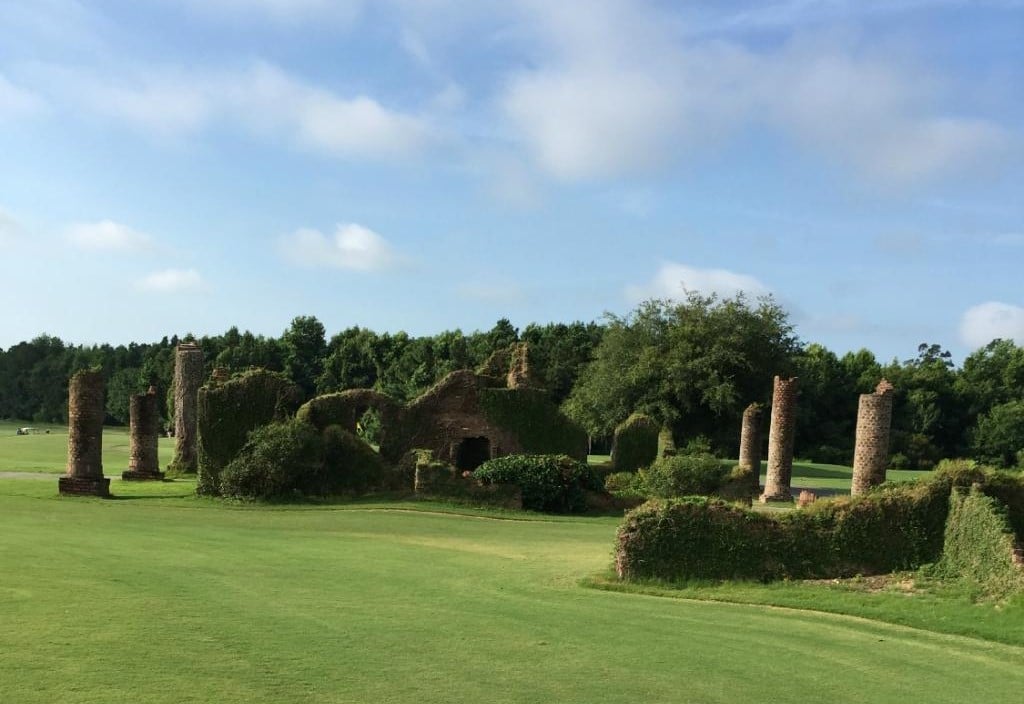 Myrtle Beach's Barefoot Resort provides four golf courses, all designed by and also named after hall of fame players. Each course features different terrains and levels of difficulty, so golfers are spoiled for choice. Chosen as the best golf course in Myrtle Beach, and also one of our top in the U.S., Barefoot is a must-play on your next trip.
Club Wyndham Ocean Boulevard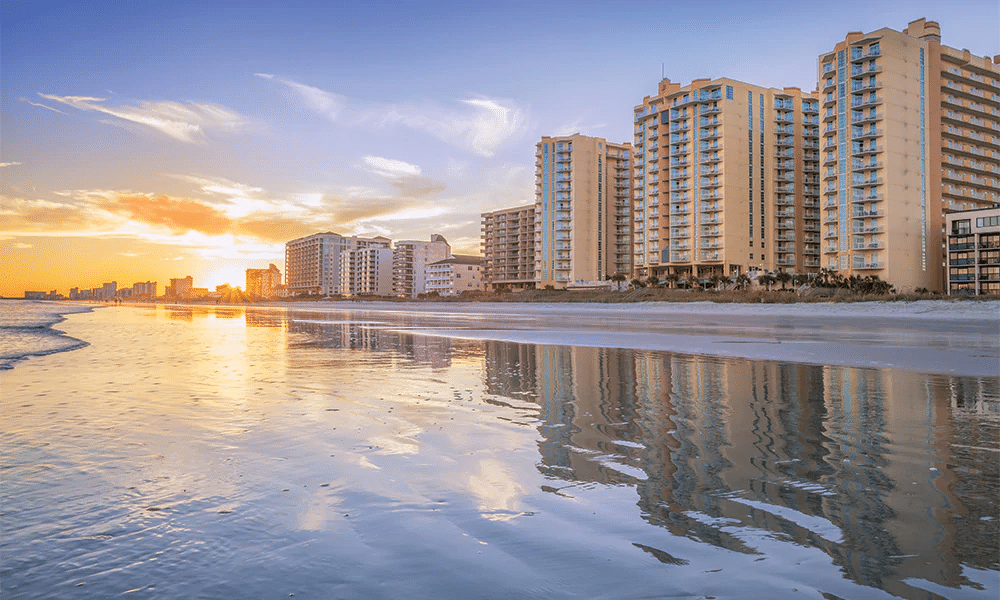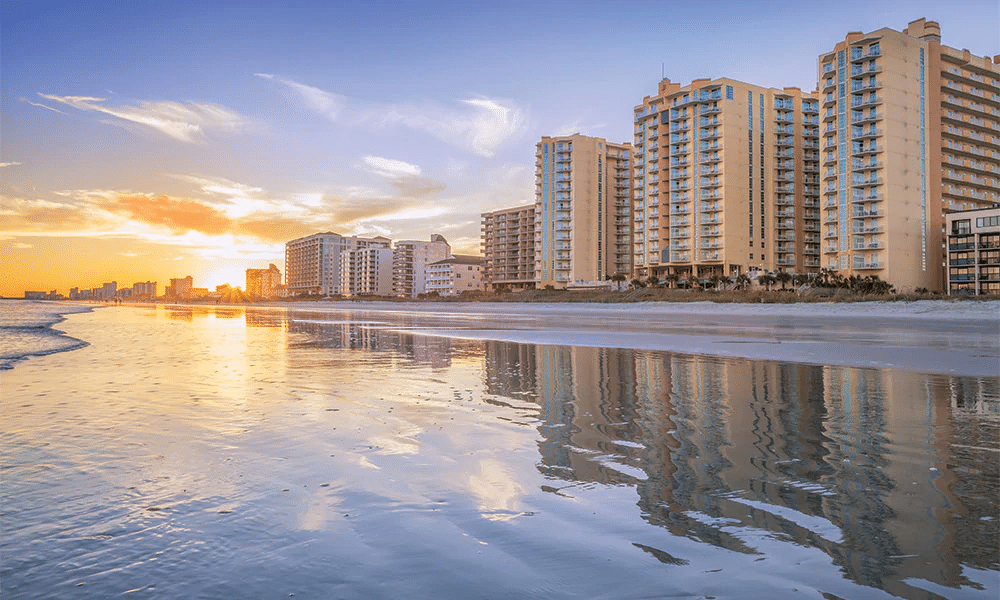 Fifteen minutes away from Barefoot Resort and Golf, Club Wyndham Ocean Boulevard is an award-winning resort just steps from the beach. Unwind from your day of golf in one of their eight hot tubs. Myrtle Beach is a fun-filled beach vacation destination. So, if you're visiting with your family then you'll find plenty of things to do each day! You'll definitely want to spend your evenings on Myrtle Beach's Boardwalk & Promenade, where you'll find exciting attractions and delicious dining.
Harbour Town Golf Links – Hilton Head, SC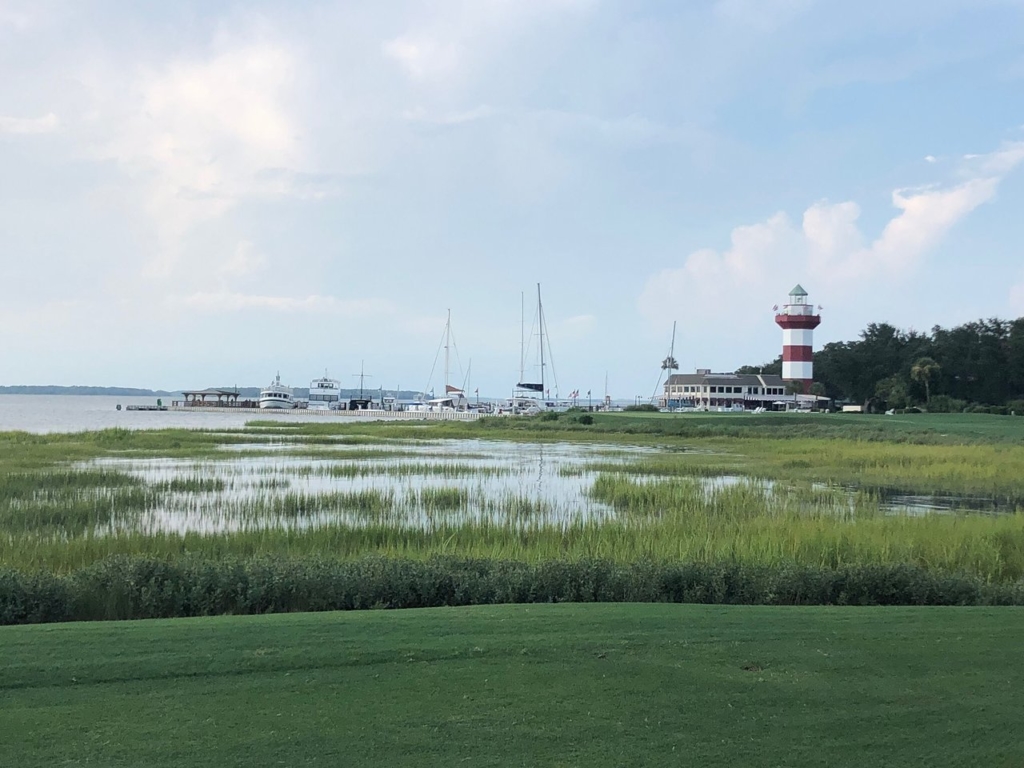 Designed by Pete Dye and Jack Nicklaus, Harbour Town Golf links is not only highly acclaimed but challenging. A favorite among PGA Tour players, this course features a series of par threes considered some of the world's finest. In addition, the par-4 18th hole is even known as one of the most feared in golf! Harbour Town is an easy choice for one of our top golf courses in the U.S. Enjoy a challenging day of golf at their newly enhanced grounds next time you're vacationing in beautiful Hilton Head.
Marriott's Heritage Club at Harbour Town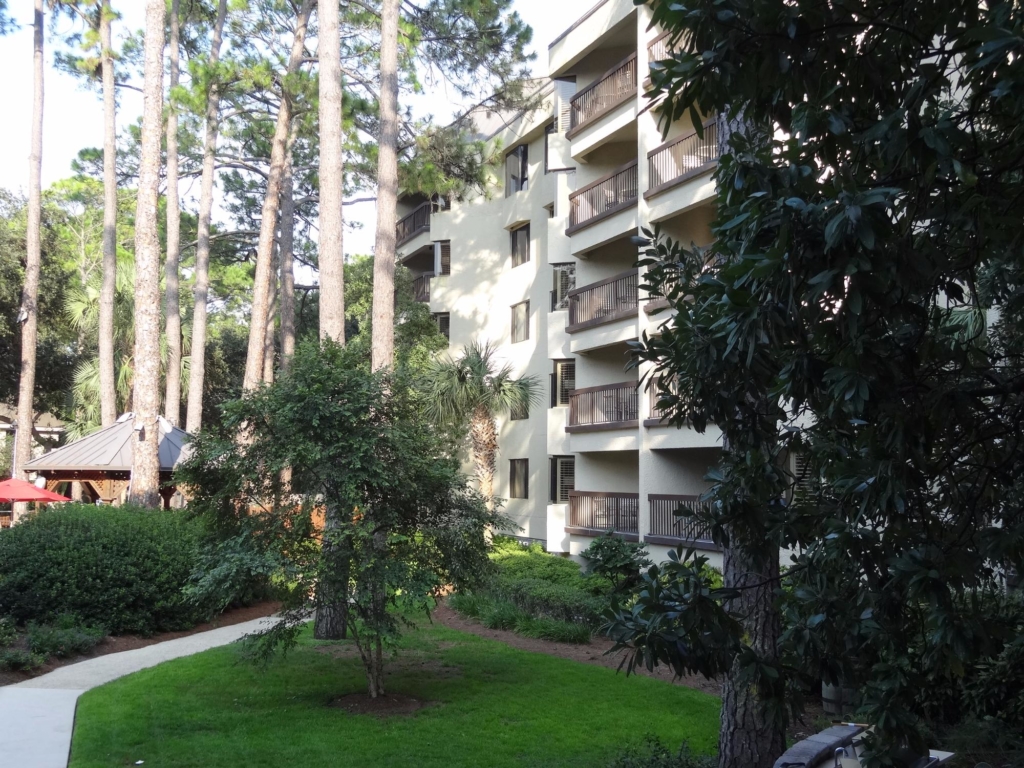 Located directly across the street from the golf course, Marriott's Heritage Club is a tranquil getaway in family-friendly Hilton Head. Just steps from the marina and lighthouse, so shopping and dining is a short walk or bike ride away! Guests will enjoy the resort's spacious suites, which come with fully equipped kitchens and comfortable living spaces. You can unwind with a delicious home-cooked meal after spending all day on the golf course.
Top Golf Courses in Florida
When thinking about the top places to find beautiful golf courses in the U.S., Florida probably comes to mind. On average, Florida has over 230 sunny days for visitors to enjoy. It's clear to see why they call Florida The Sunshine State! You'll find amazing golfing all over the state, even in some of the top vacation spots like Orlando and Miami. So, you can spend your vacation out on the lush green golf courses and then retreat back to an amazing resort at the end of the day.
Lake Buena Vista Golf Course – Orlando, FL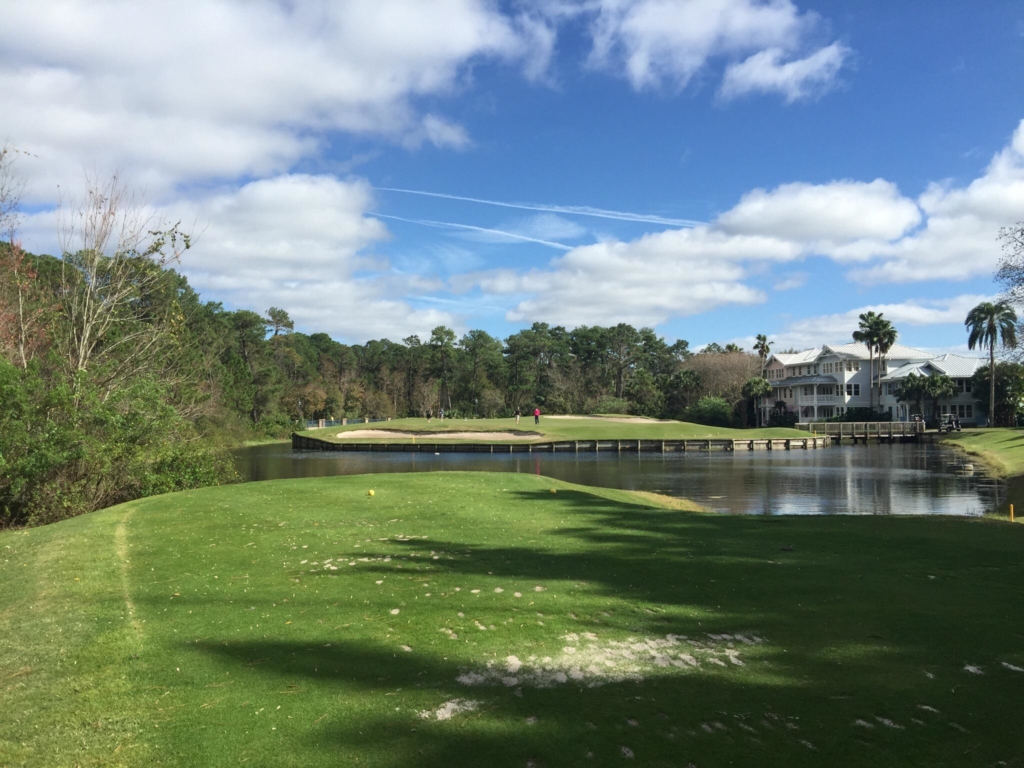 Disney's Lake Buena Vista Golf Course is one of three 18-hole offerings at the Disney World resort and is also regarded as one of the best in the U.S.! Several PGA Tour, LPGA, and USGA events are held at this course and consequently is an absolute must if you want to play where the pros play. Elevated bunkers, canal-side greens and a signature Mickey head sand trap make this one-of-a-kind course a must-do during your Disney getaway. Not to mention, this course is conveniently located on the Saratoga Springs resort grounds.
Disney's Saratoga Springs Resort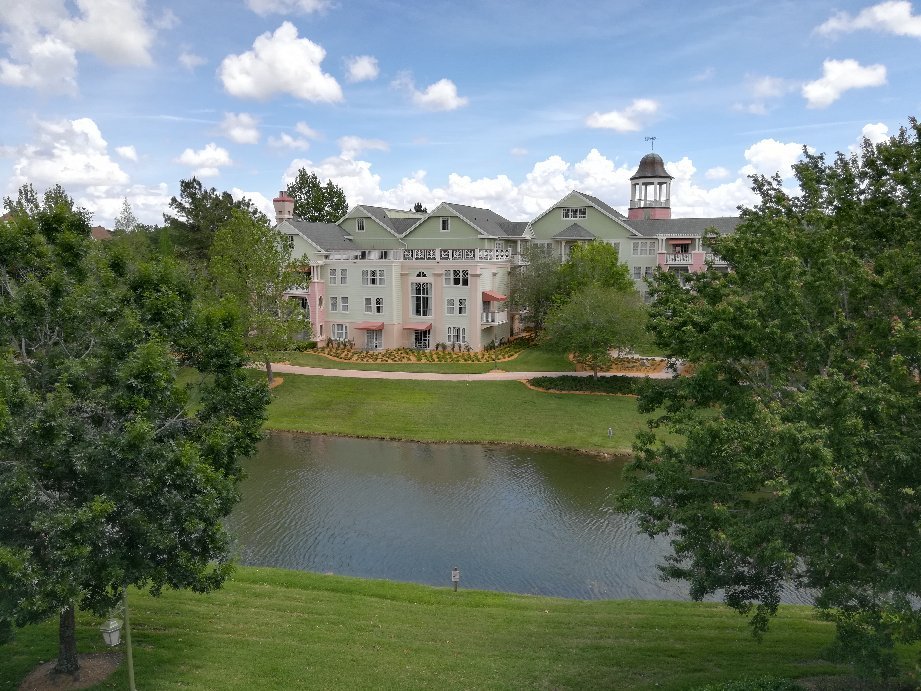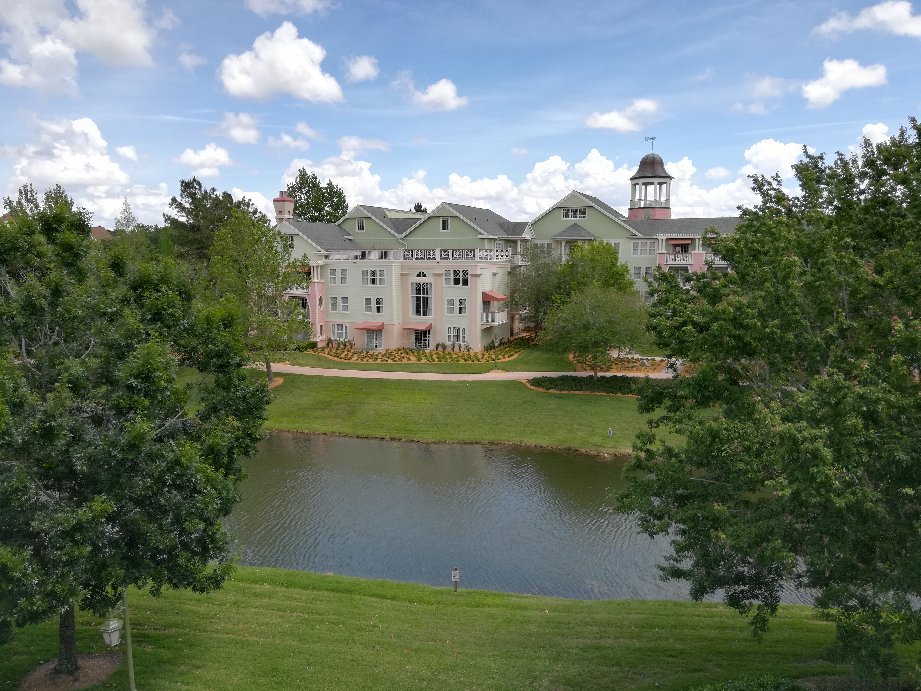 Disney's Saratoga Springs is a Victorian-style resort nestled between the golf course and Village Lake. This quiet Disney Vacation Club resort is just a short boat trip away from the endless fun at Disney Springs and a bus ride away from everything else Disney has to offer. If you're taking a day off of golf, you certainly will not struggle to find something fun to do. Disney's world-renowned theme parks are just minutes away, so even the non-golfing members of your travel party will have an unforgettable vacation.
Miami Beach Golf Club – Miami, FL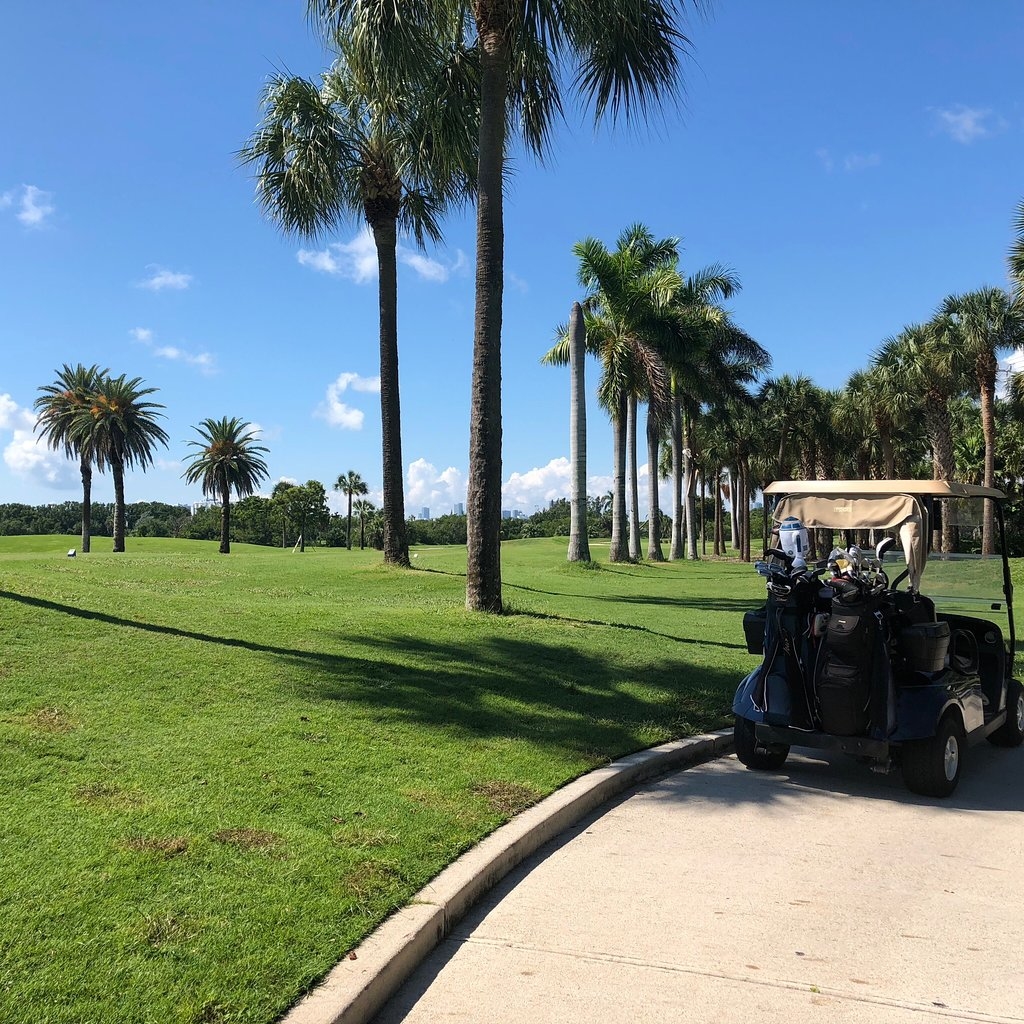 Originally opened as the Bayshore Golf Course in 1923, the Miami Beach Golf Club has spectacular views as well as an interesting history. For example, in World War II the U.S. Army rented out the golf course as a training ground for soldiers. In the early 2000s the course was reimagined by famed architect Arthur Hills, therefore resulting in the elegant and highly-regarded course you can play nowadays. This course sprawls out near world-famous South Beach, so you might encounter some intense sea breeze and the occasional iguana.
Hilton Grand Vacations Club At McAlpin – Ocean Plaza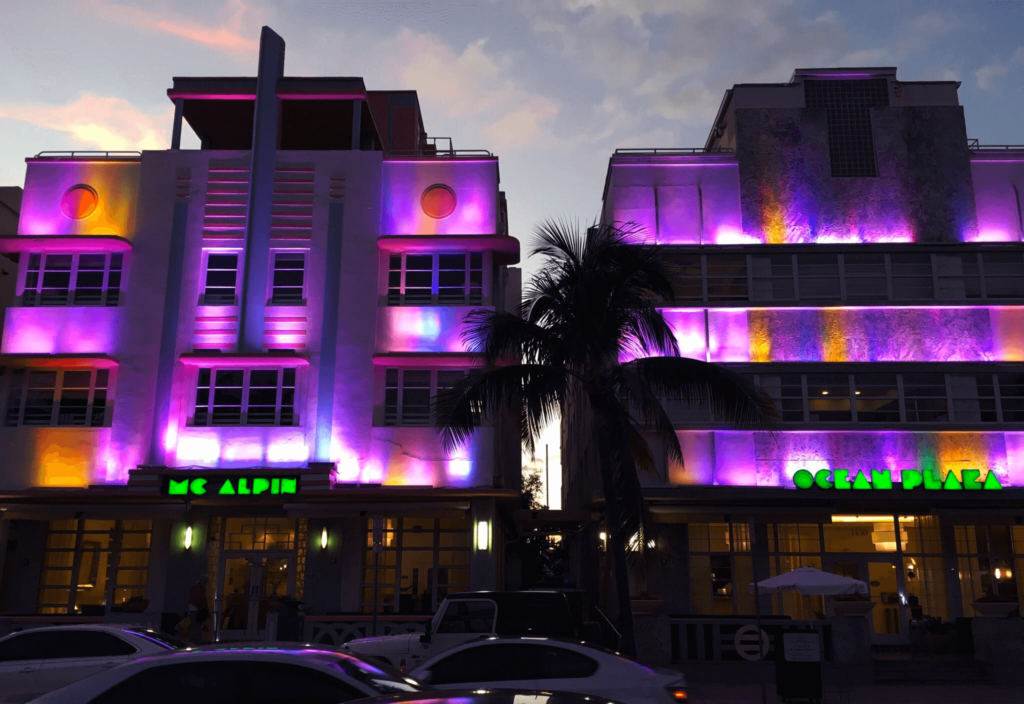 Located in the Art Deco district of South Beach, Hilton Grand Vacatopms Club at McAlpin is a sultry and elegant resort. Just a mile away from Miami Beach Golf Course, the resort is surrounded by trendy boutiques and white-sand beaches. Take in some amazing views of South Beach from your comfortable one- or two-bedroom suite, which comes with a private kitchen and dining area. Guests will also enjoy some time to relax in the resort's rooftop hot tub overlooking sizzling Miami Beach.
Looking to Buy a Timeshare?
If you're looking to turn a game at one of our top golf courses in the U.S. into a lifetime of amazing vacations, Fidelity can help. A yearly golf trip is a great excuse to look into buying a timeshare, so why wait? Browse our selection of timeshare resale listings today. Simply make an offer on the listing of your choice right online, or call us at 407-465-5188 for guidance.