Are you ready to get more out of your timeshare weeks in 2020? We understand, and we can help. Here is a list of ideas for you to maximize your timeshare vacations this year.
Timeshare Calendar 2020
The best way to get the most out of your vacations this year is to review the timeshare weeks calendar 2020. Planning ahead and booking early is a great way to ensure you get the resort you want. Additionally, using timeshare exchange and vacation club perks can help you enhance your vacation fun.
Timeshare Weeks 2020
If you're new to timeshare, we can explain the timeshare calendar. Timeshare ownership is divided by weeks. Each owner has rights to a unit for a certain week each year. There are generally weeks 1 through 52, and can occasionally be a week 53. If you own week one, for example, that would most likely be the first week of January, and if you own week 52, it is most likely the last week of December. Different weeks have different values depending on the season. For complete information on timeshare calendars and weeks, contact your developer, as they will have the most up to date information on your ownership.
Timeshare Exchange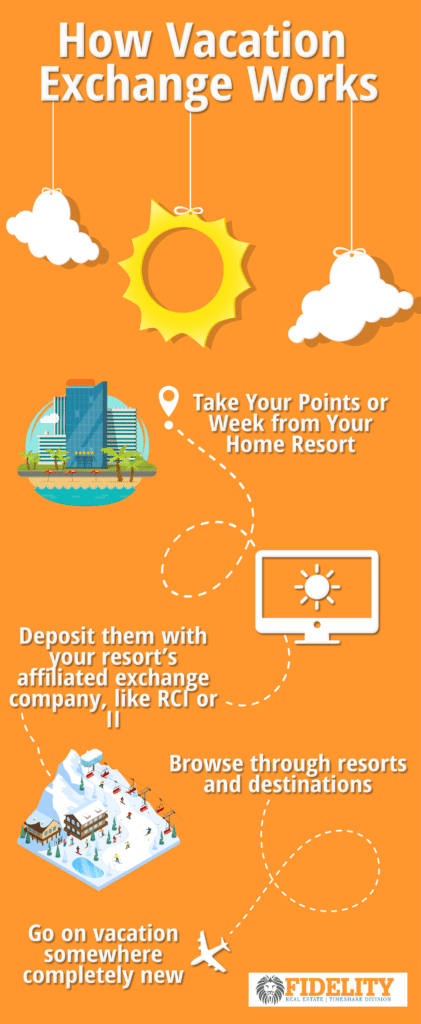 If you've yet to use timeshare exchange to get more out of your ownership, 2020 is a great year to do so. Exchanging your timeshare means depositing it in a vacation exchange network and trading your weeks or points for a week at another resort. The two most popular timeshare exchange companies are Resort Condominiums International (RCI) and Interval International (II). Some owners don't know the benefits of exchange, so check out this infographic to give you a quick rundown.
Travel with RCI and II
Most resorts and brands are affiliated with an exchange company. In addition, many developers also offer an internal exchange network. What's the difference? Well, internal means you can visit different resorts within your brand's network. External exchange means you can visit other brands and resorts outside your brand's network. External exchange is what an RCI or II membership can offer you. If you haven't joined an exchange network just yet, consider doing so. Many owners love the freedom, flexibility and value of these types of memberships. It's undoubtedly a great way to travel to new places. What's more, programs through RCI can find you great vacation deals all year long. You can book exclusive offers through RCI without using your timeshare points with RCI Last Call and RCI Extra Vacation Getaways.
If there are cities or beaches on your bucket list you can't wait to visit, look into exchanging your timeshare. Timeshares can be found in many popular travel locations, making it easy to go to more places.
You Might Also Like: RCI Fees for 2020
Use Vacation Club Perks
Having more fun during your timeshare weeks in 2020 can be easy with vacation club perks. In another blog, we brought together the best vacation clubs to join in 2020, but if you're already a timeshare owner, consider checking with your resort to see what benefits you haven't used yet. Many resorts offer discounts on surrounding attractions to guests, so be sure to call and ask what offers they have during the week of your stay.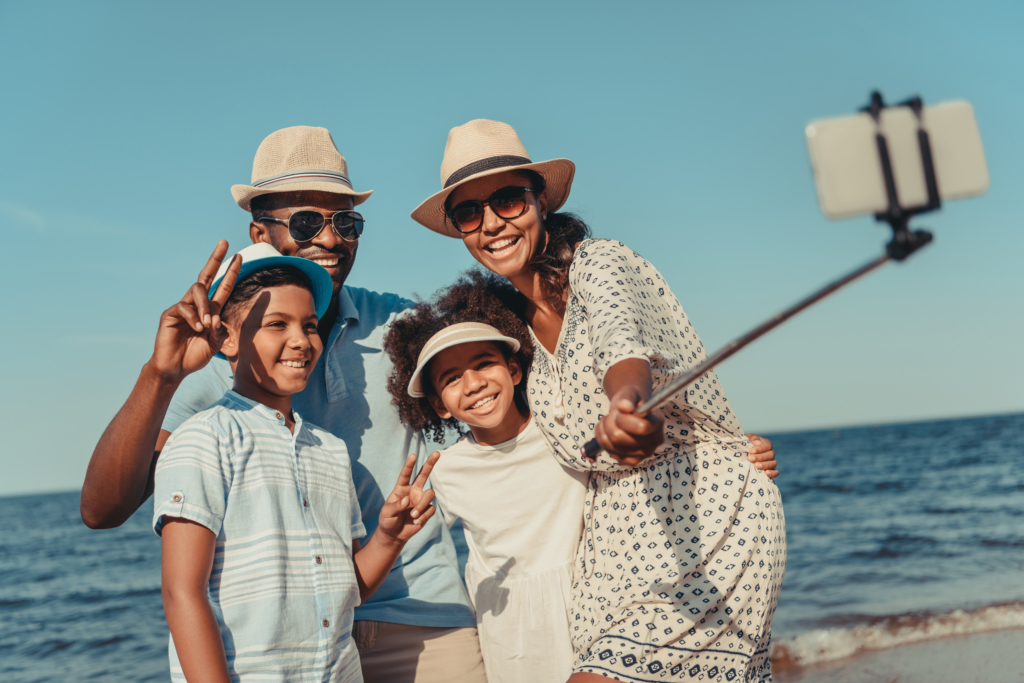 Visit These Best Timeshare Resorts
All timeshare resorts have great amenities and accommodations to offer their guests. From swimming pools and spas to golf courses and tennis courts, timeshares are a true treat to visit. This year consider checking out some of these incredible destinations. Whether you already own a timeshare or are looking to buy a timeshare, these resorts are worth viewing. You may possibly gain new travel inspiration or ideas for exchange. We've curated lists for most of the top timeshare brands, so you just have to browse!
And if you're ready to add to your ownership, we recommend checking out timeshares on the resale market. You can often find great timeshares for great prices. On the other hand, if you think 2020 is the year you're ready to sell your timeshare, we can assist with that, too.