If you're planning on taking an autumnal vacation this year, Gatlinburg is the perfect destination! Tucked away in the Smoky Mountains in Tennessee, this city is surrounded by colorful fall foliage in the autumn months. There are so many festive activities to do in the fall and a ton of beautiful Gatlinburg resorts that will put you right in the center of it all!
Fall Activities in Gatlinburg
Gatlinburg has a bunch of ways to get incredible aerial mountain views, especially in the fall. While staying at a Gatlinburg resort, you have to experience the magical autumnal scenery. Ober Gatlinburg Aerial Tramway will take you on a scenic ride up the Smoky mountaintops. In the fall, Ober Gatlinburg celebrates Oktoberfest with a celebration of German food and culture. For another incredible view, head to Anakeesta park to visit AnaVista, Tower which is the highest point in downtown Gatlinburg. At Anakeesta, you'll also be able to race down the mountainside on their dueling ziplines or on the Rail Runner mountain coaster. For a more relaxing time, enjoy a meal or drink with a view at Cliff Top restaurant.
If you're looking for some Halloween thrills, Ripley's Haunted Adventure is the perfect spot. Although this haunted attraction is open year-round, it's a great way to get in the spooky spirit in October. Keep in mind that this is a haunted house, so it might be a bit too scary for the little ones.
For a more family-friendly festive celebration at a Gatlinburg resort, head 30 minutes away to Dollywood's Harvest Festival. Dollywood is one of the top destinations in the Smoky Mountains and this exciting theme park transforms in the fall. You'll find incredible decorations all over the park and at night the displays glow in fall colors. Of course, you can't visit Dollywood without hearing some music and the festival offers more than 800 concerts! Dollywood is famous for its delicious foods and there is no shortage of fall favorites during the festival, including every apple and pumpkin treat you can think of.
After a long day filled with fall fun and activities, you'll want to retreat to your resort in Gatlinburg. Here are a few timeshare resorts in Gatlinburg that we think you'll love.
Gatlinburg Resorts
Club Wyndham Smoky Mountains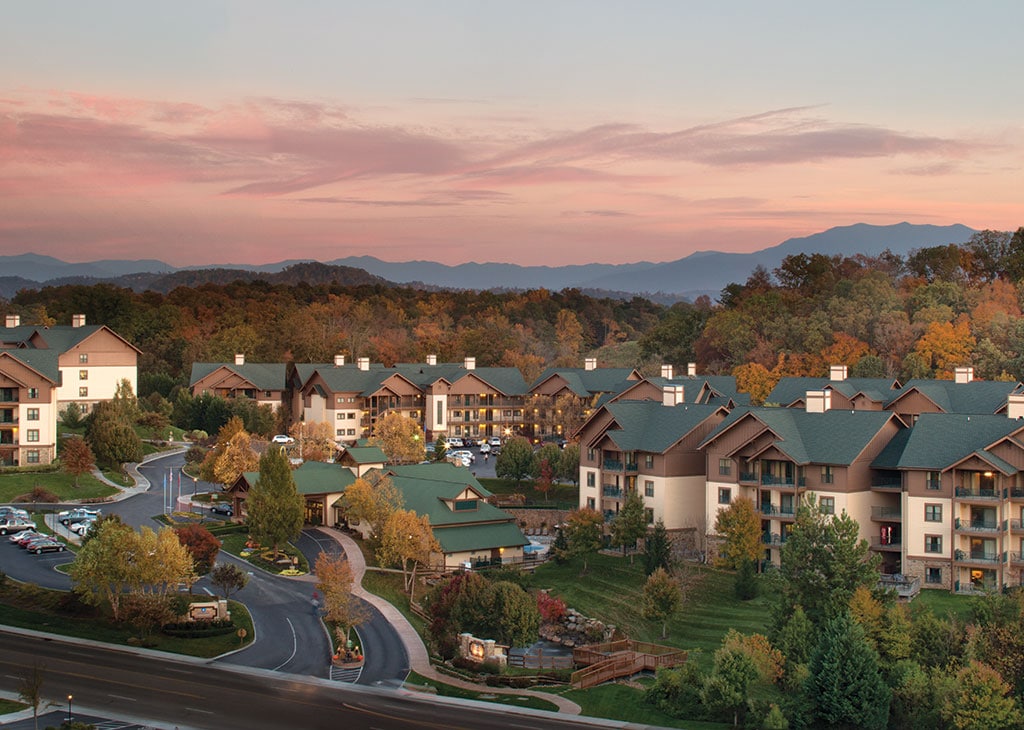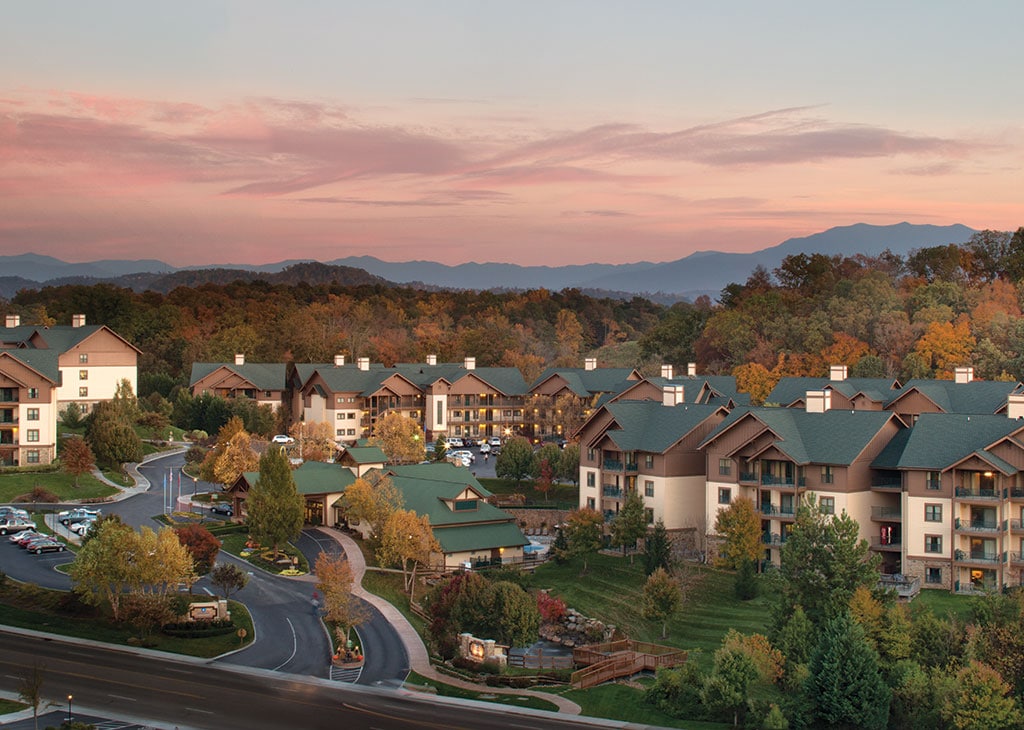 Club Wyndham Smoky Mountains resort offers panoramic views of the Smokies and spacious villas. Each villa offers a fully equipped kitchen and laundry units. Each unit includes a balcony with beautiful views and each master suite has a jacuzzi. This resort is about 20 minutes from downtown Gatlinburg but only 3 miles from Dollywood, so you'll be close to one of the area's main attractions.
Club Wyndham Great Smokies Lodge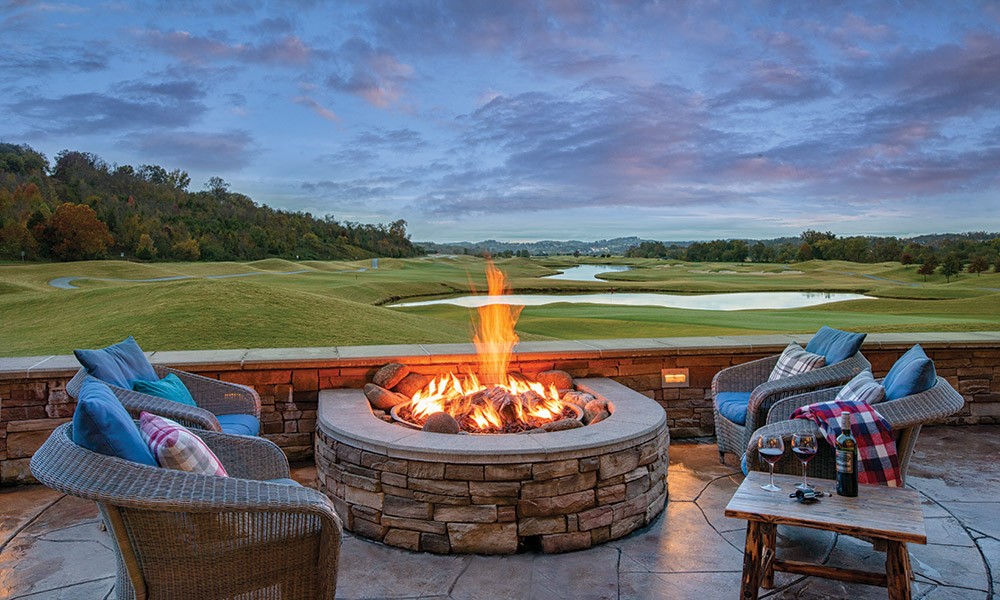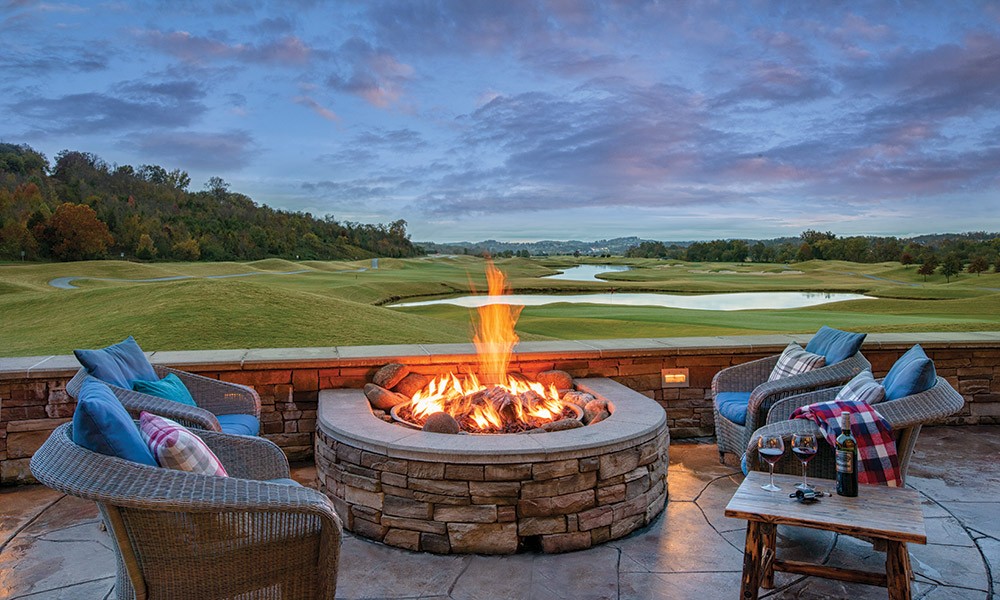 Club Wyndham Great Smokies Lodge is another gorgeous Wyndham resort near Gatlinburg. This lodge-style resort is perfect to cozy up in during an autumn Smoky Mountain getaway. Not only is this resort surrounded by natural beauty and activity, but the resort itself is packed with fun. There is a waterpark, an arcade, laser tag, restaurants and bars, and much more! Not to mention, you'll be next door to an 18-hole golf course!
Holiday Inn Club Vacations Smoky Mountain Resort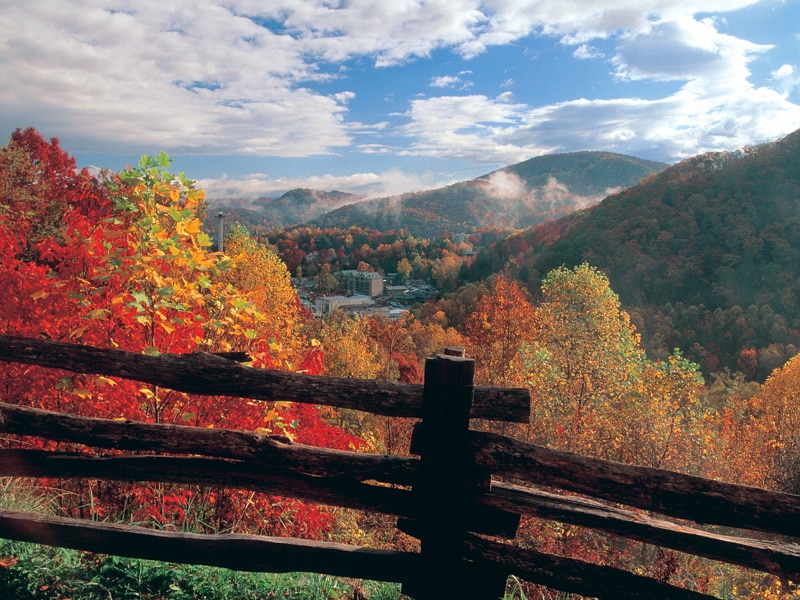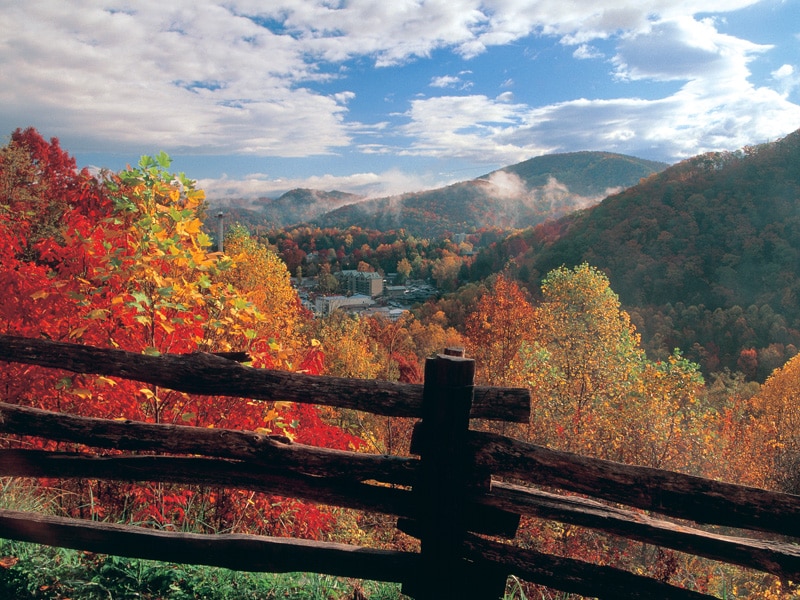 Holiday Inn Club Vacations Smoky Mountain Resort is located in scenic downtown Gatlinburg. At this resort, you'll be right in the center of all of the attractions but will also be able to easily retreat back to unwind in the comforts of your villa. This resort is located next to Great Smoky Mountains National Park, so you're just minutes from unforgettable hikes with breathtaking views of the changing leaves.
MountainLoft, A Bluegreen Resort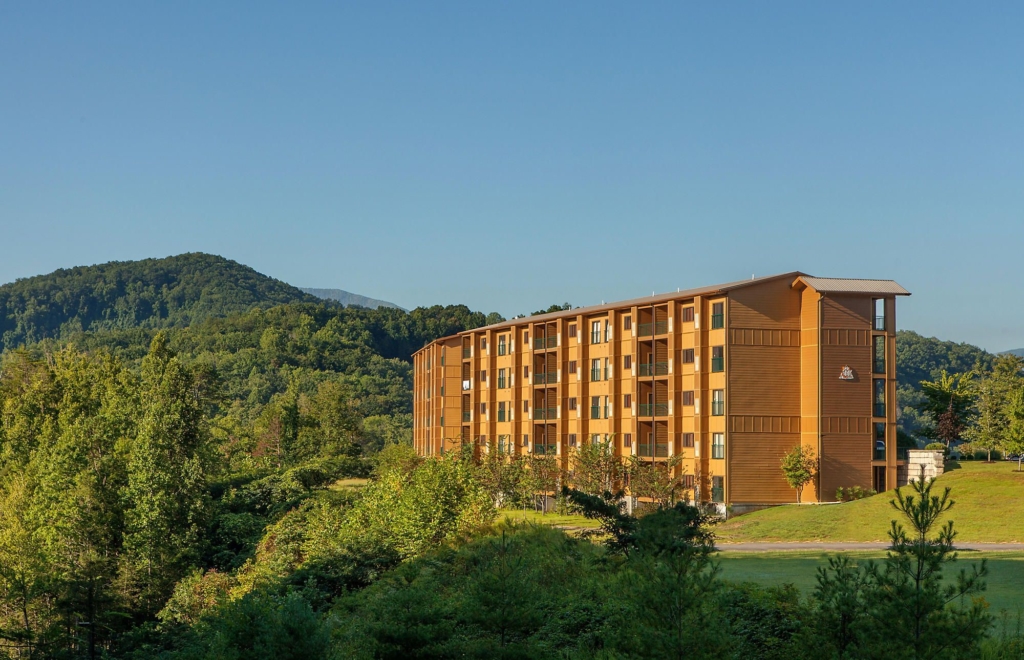 MountainLoft, A Bluegreen Resort in the fall is surrounded by glorious fall colors. This Gatlinburg resort has an elevation of 2,200 feet, so you'll find amazing panoramic views of the Smoky Mountains. The warm, lodge-feel of this resort trickles into each villa. You'll feel right at home amongst the earthy colors of the decor and can warm up after a festive fall day in front of your villa's cozy fireplace.
Gatlinburg Resorts: Timeshares for Sale
If you're ready to start your vacation ownership at a Gatlinburg resort, you've come to the right place. Contact us today at 407-465-5188 to get started! Our team consists of Licensed Real Estate Agents who can offer their expertise and help save you money by buying a timeshare resale. We'd love to get you the best deal at a Gatlinburg timeshare resort!