There are so many incredible resort options when staying at Walt Disney World. Each resort offers a unique magical experience to guests, which is why Disney Vacation Club owners return year after year. One resort, however, seems to be more hush-hush but offers a one-of-a-kind vacation to guests. Disney's Treehouse Villas at the Saratoga Springs Resort is one of Disney's best-kept secrets, and you can buy resale points at Saratoga Springs for less.
The History of the Disney Treehouse Villas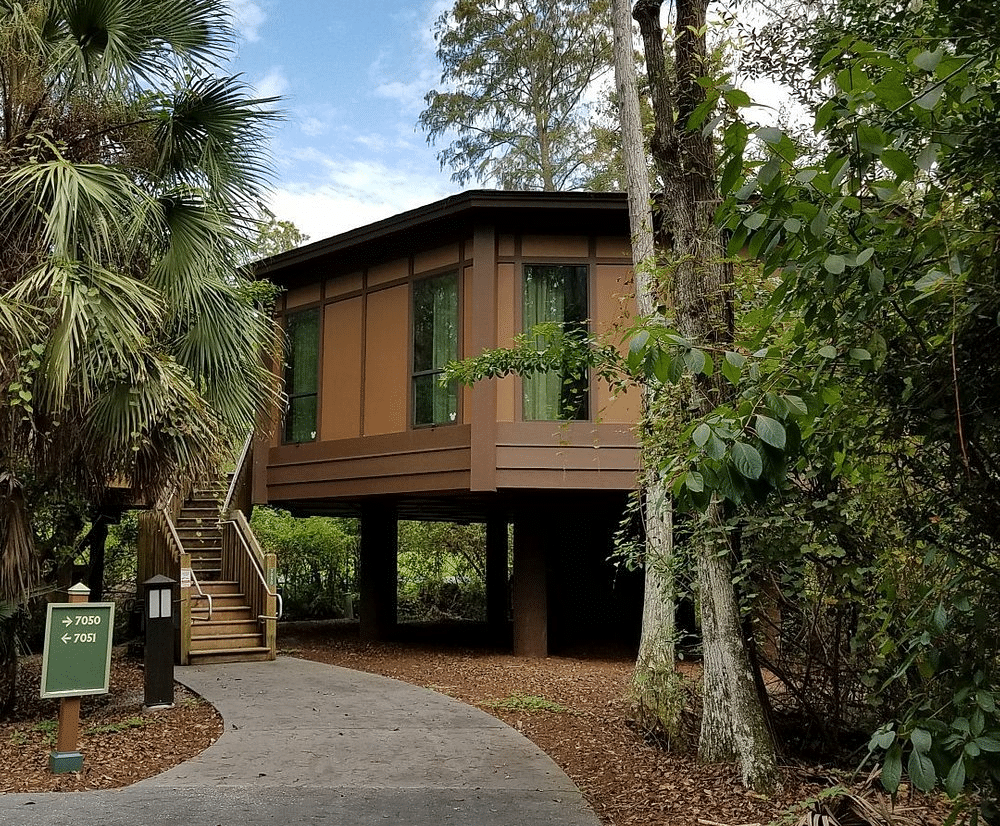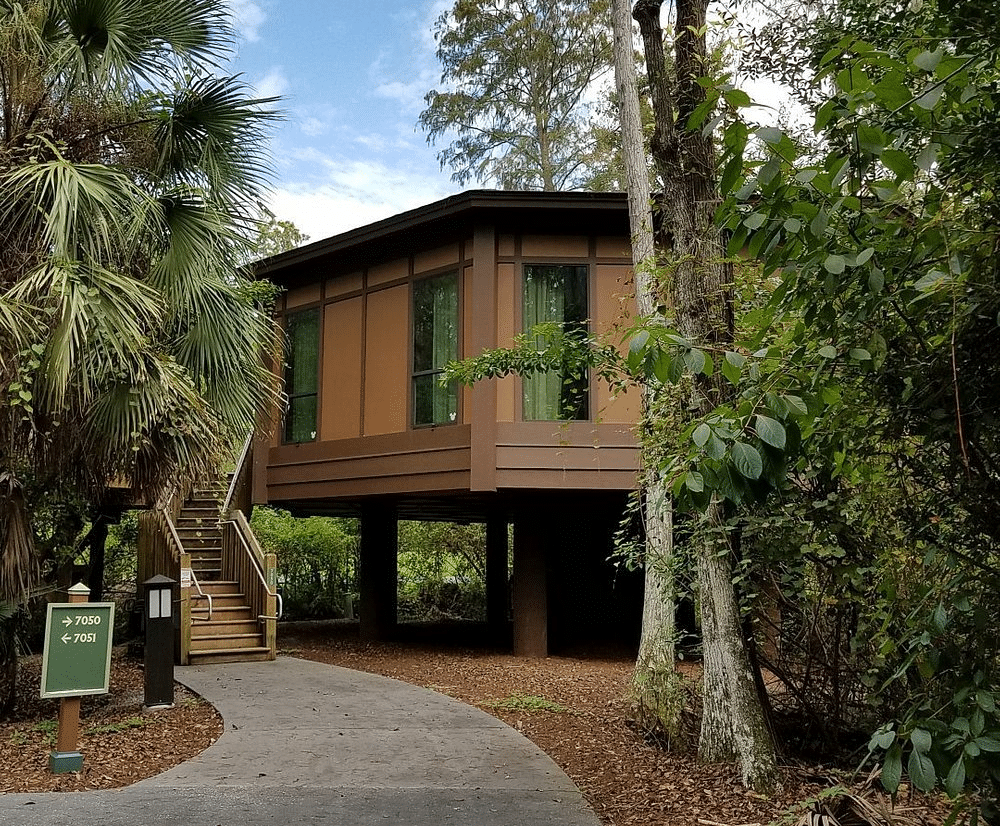 The original Treehouse Villas were constructed in 1975 along Disney's Sassagoula River. The treehouses were intended to be homes for a proposed Lake Buena Vista Community. Built deep in the lush and dense foliage found in Florida, these villas were built to have a reclusive sensibility for residents and guests. Unfortunately, the villas were never completed and often sat empty. The Treehouse Villas were actually once housing for International college students working at Disney! After a remodel in 2009, the villas became a Disney Vacation Club destination. With this remodel, Disney decreased the encroachment of the wetlands by 70% per unit! Disney completely overhauled the Treehouse Villas and made them into the luxurious property we know and love today.
What Makes Disney's Treehouse Villas Special?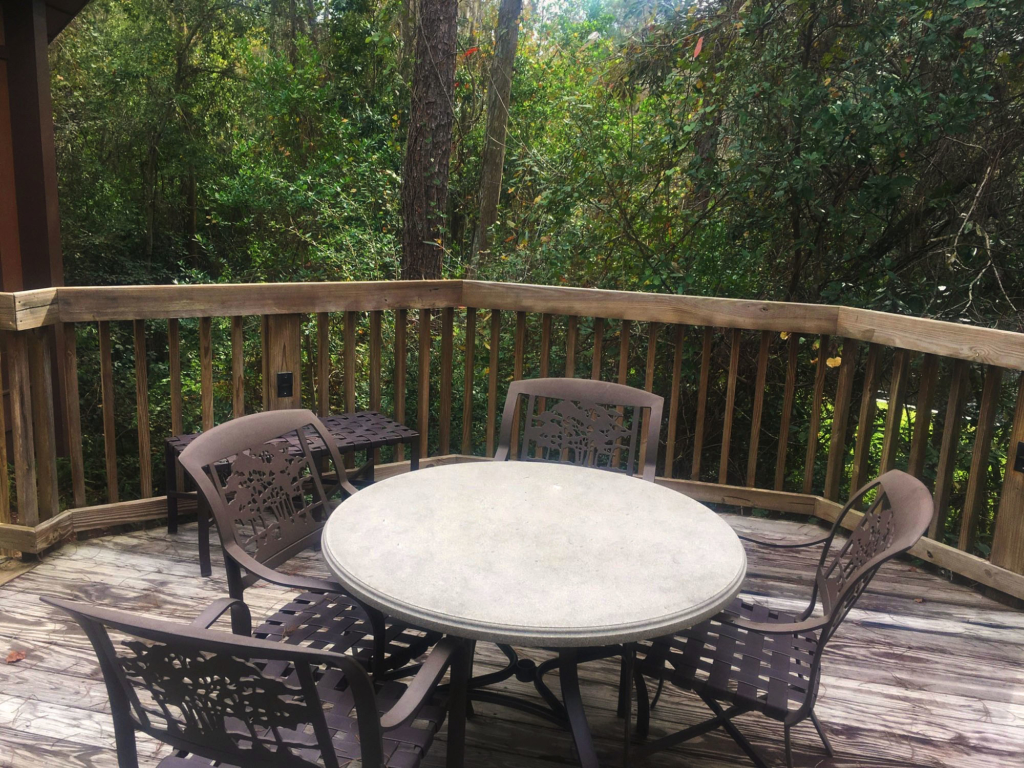 Each of Disney's 60 Treehouse Villas is approximately 1,074 square feet in size and can sleep up to 9 guests. These completely private villas have three bedrooms, two bathrooms, and in-unit laundry. Each villa has a fully-equipped kitchen and a full-size dining table. In addition, there is parking available at each unit. The Treehouse Villa resort has its own pool and hot tub, so you don't need to go far to enjoy a refreshing dip.
Disney's Treehouse Villas are located within the Saratoga Springs Resort property, just a ten-minute walk away from the main building. At first glance, you might not think that the theming of the treehouses matches Saratoga's, but it actually does! The rustic treehouses are reminiscent of cabins found in the Adirondack Mountains, which are located just outside Saratoga, New York. The woodsy feel of the treehouses trickles inside the villas, with earth tones and natural materials found all throughout. There are stone floors in the kitchen, granite countertops, and stained wood furniture, including end tables made from logs.
The Disney Treehouse Villas are 10 feet above ground level, so you can fully immerse yourself in the beautiful woodlands. Each treehouse villa features a deck with patio furniture and a charcoal grill, perfect for relaxing and enjoying nature. The Sassagoula River runs right by the villas, so you can even hear the calming wade of boats passing by.
Are Disney's Treehouse Villas Too Private?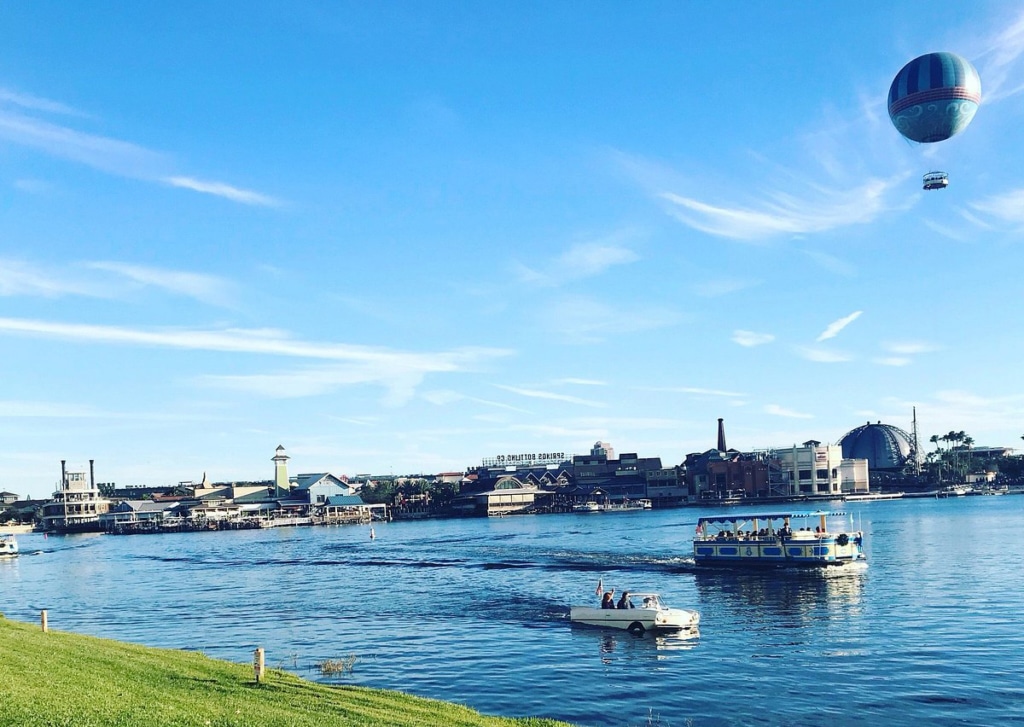 Let's face it, a day at a Disney park can be exhausting. The Treehouse Villas offer a complete escape from the action, but that seclusion comes at a price. If you are depending on Disney transportation to get around Walt Disney World property, you may find this resort's location to be frustrating. Since this resort is so private and expansive, buses to the parks may take 30 minutes to arrive. If you brought your own car or are renting one, this issue shouldn't be a problem but it is definitely something to be aware of if you are unable to have a car with you.
Boat transportation to Disney Springs, however, is extremely convenient and will have you to the center of all the fun in minutes. The Treehouse Villas resort has its own dock for catching a boat, which is near treehouses 7020 and 7021. As mentioned, Saratoga Springs Resort is a short walk away and might be a quicker way to grab a bus to the parks. The Treehouse Villas also has two bus stops, which are at the east and west of the treehouse area. Make sure to leave earlier than normal to give yourself time to walk to the bus stop and also to potentially wait a bit for a bus. You definitely don't want to miss a reservation because you were waiting for a bus!
Are They Worth It?
Although you may find yourself a bit further away from the normal amenities you expect from a Disney Vacation Club resort, you can still access them fairly easily. Tennis, playgrounds, a fitness center, a golf course and a pool with a slide are all just a short walk away. You can quickly get to luxury shopping and world-class dining at Disney Springs.
The Treehouse Villas at Disney's Saratoga Resort is one of the most unique resort experiences in Orlando. The opportunity to escape from the action and decompress in a private, luxurious villa isn't the norm at Disney. The Treehouse Villas resort should be at the top of your list for this experience alone. No running kids outside your door, no noise from the restaurants outside your window, just pure bliss.
DVC Timeshares for Sale
For more information about how you can stay at Disney's Treehouse Villas, visit our DVC points chart. You can also view our available Disney Vacation Club listings today to start your DVC resale ownership. For further assistance, contact one of our experts today at (407) 465-5188. Our team of licensed real estate agents would love to answer any questions you may have.