Some people have the privilege of experiencing autumn foliage in their home city, but others miss out on the fabulous red, orange, and yellow leaves synonymous with fall. Just because you don't get to experience it in your city doesn't mean you can't experience it at all. Take a trip and enjoy the autumn foliage at its finest with these fall vacation ideas.
Peak Fall Foliage Across the United States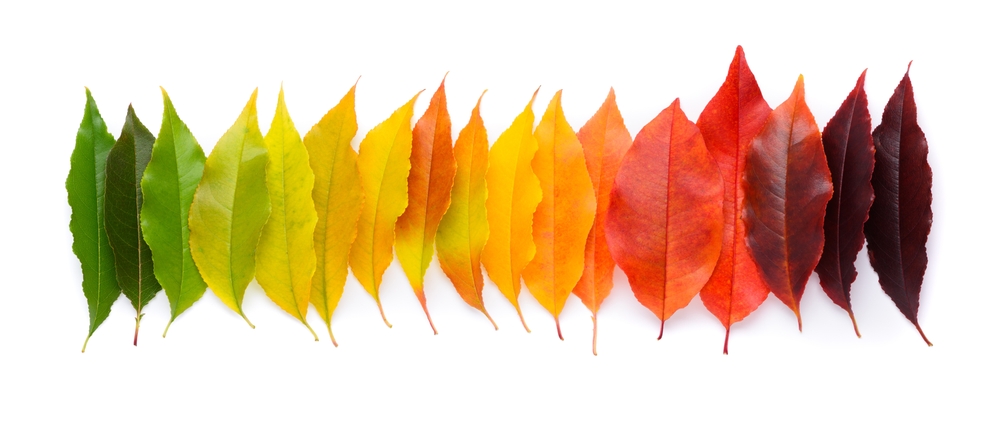 When trying to see peak fall foliage it's important to know when each region starts changing. In the United States, the northern parts start changing first, and then it trickles down. In early September there is a minimal amount of changing foliage in most northern parts of the United States and no change in the rest of the nation. As we get into late September northern states are about to hit their peak and patches of the western United States start their changing.
By mid-October, the fall foliage in northern America is either at its peak or past its peak. In contrast, the middle and eastern states have patchy and minimal change. By late October all northern states are past peak, middle states are nearly peaking or at peak and the southern states are starting their changing process. In early November, southern states start to change. Then by late November part of Texas, Louisiana, and Florida are at their peak or nearly peaking and the rest of the United States is past peak.
When to Visit Each Fall Vacation Ideas
Smuggler's Notch Road | Early to Mid October
Conway Scenic Railroad | Early to Mid October
Great Smoky Mountains | October
The Grand Canyon | Mid to Late October
Palisades Cliffs | Mid to Late October
Fall Vacation Ideas
Smuggler's Notch Road in Vermont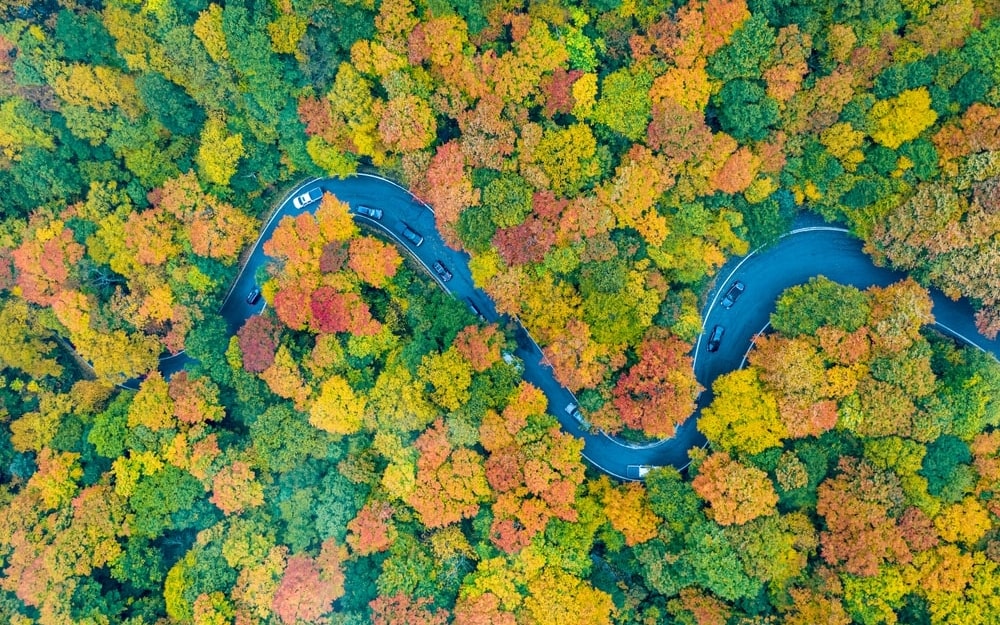 Among Vermont's most dramatic roads, Smuggler's Notch road passes through picturesque forests, a flourishing resort village, and the state's highest mountain, Mount Mansfield. If you are looking for a good drive or just want to experience beautiful fall at its finest in Vermont drive from Jeffersonville to Stowe on Route 108.
Wyndham Vacation Club Smugglers Notch is the best place to stay nearby. Surrounded by rocky outcrops and gorgeous forests this Wyndham resort is unlike anything else.
Conway Scenic Railroad in New Hampshire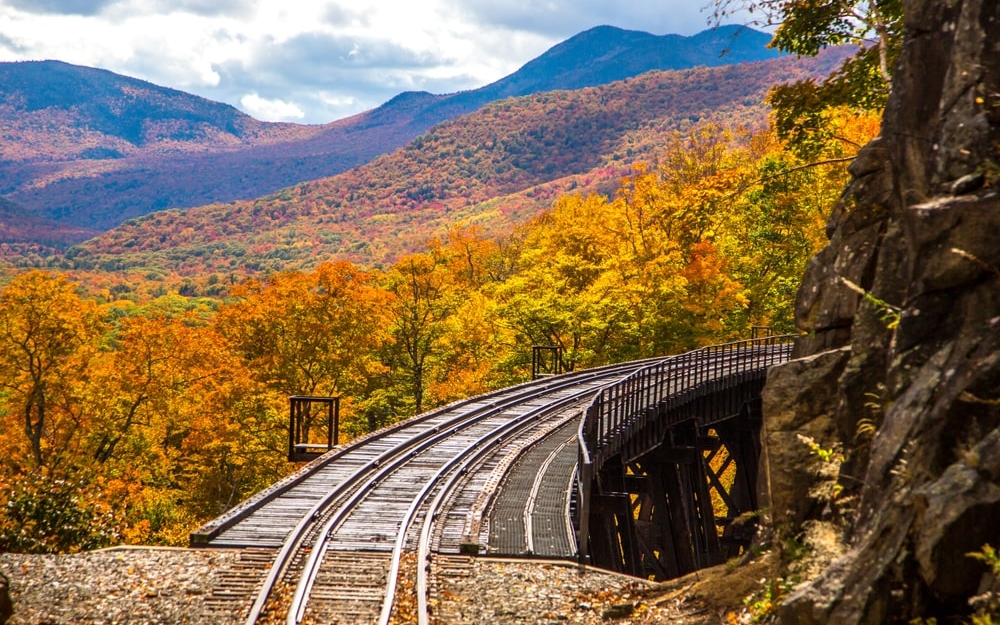 Taking a Heritage Rail Excursion on Conway Scenic Railroad can take as little as 55 minutes round-trip from one town to another. A five-plus-hour journey aboard the Mountaineer is the most fabulous rail journey in New England. Or, hop aboard the Frankenstein Trestle in Crawford Notch to feel suspended above the autumn-colored mountainsides in New Hampshire.
The secluded Crown Ridge Resort puts you in a private lush forest in North Conway. Get outside and enjoy a week in a log cabin with this fabulous fall vacation spot.
Great Smoky Mountains in Tennessee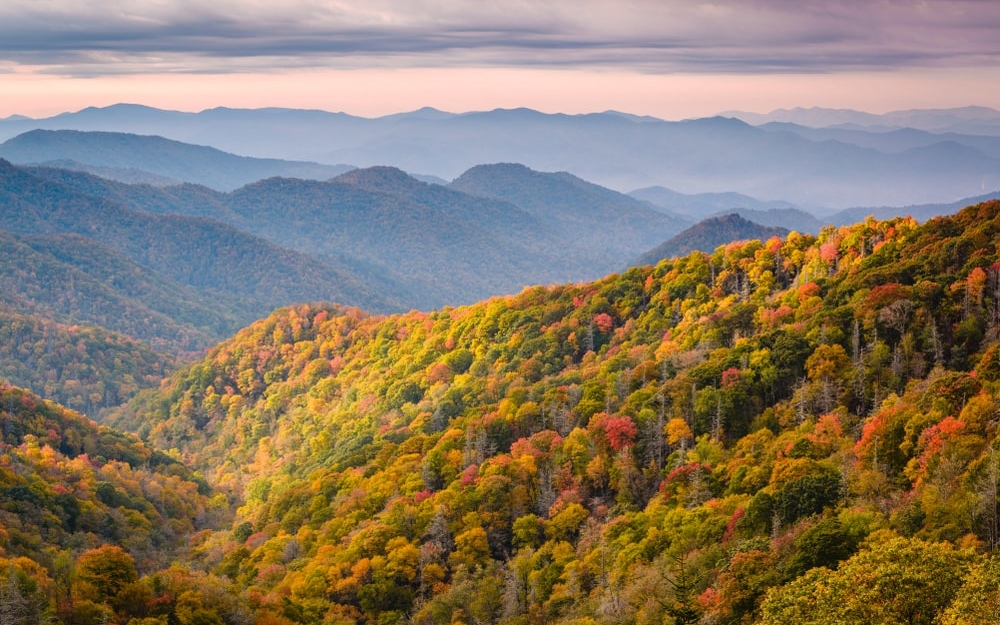 The Great Smoky Mountains is one of the if not the best of all fall vacation ideas. Each year this area is flooded with thousands of annual visitors traveling for the breathtaking view of the changing leaves. With multiple hiking trails, plunging waterfalls, and an assortment of wildlife, this national park is a must-see located on the North Carolina-Tennessee border.
Holiday Inn Club Vacations Smoky Mountain Resort is one of the best Gatlinburg resorts to visit this fall. Located amongst the Great Smoky Mountains you can enjoy it from this Holiday Inn timeshare.
The Grand Canyon in Arizona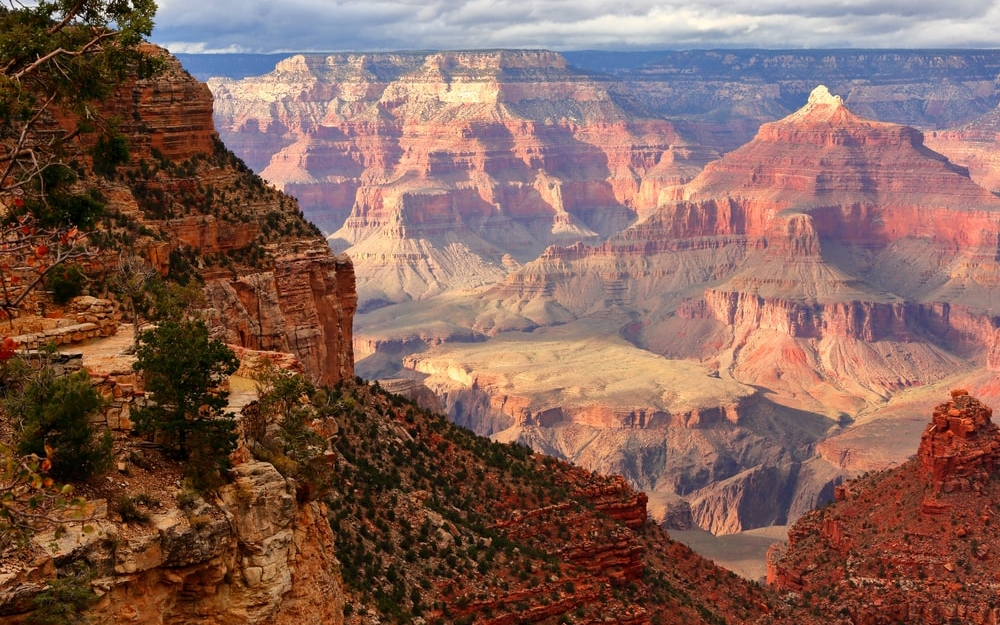 There is no wrong time to visit the Grand Canyon. But, if you wanna see it at its prime try to go during the month of October. With temperate weather, fewer visitors, and great hiking trails this Arizona national park offers the same stunning natural scenery that captivates its visitors year-round. The conditions are the best during this time so you can comfortably trek through all the famous Grand Canyon trails.
In this region surrounding Wyndham Flagstaff, you will be awed by the natural beauty that is only 80 miles from the Grand Canyon. In addition, on-site there is a golf course and eight tennis courts.
Palisades Cliffs in New Jersey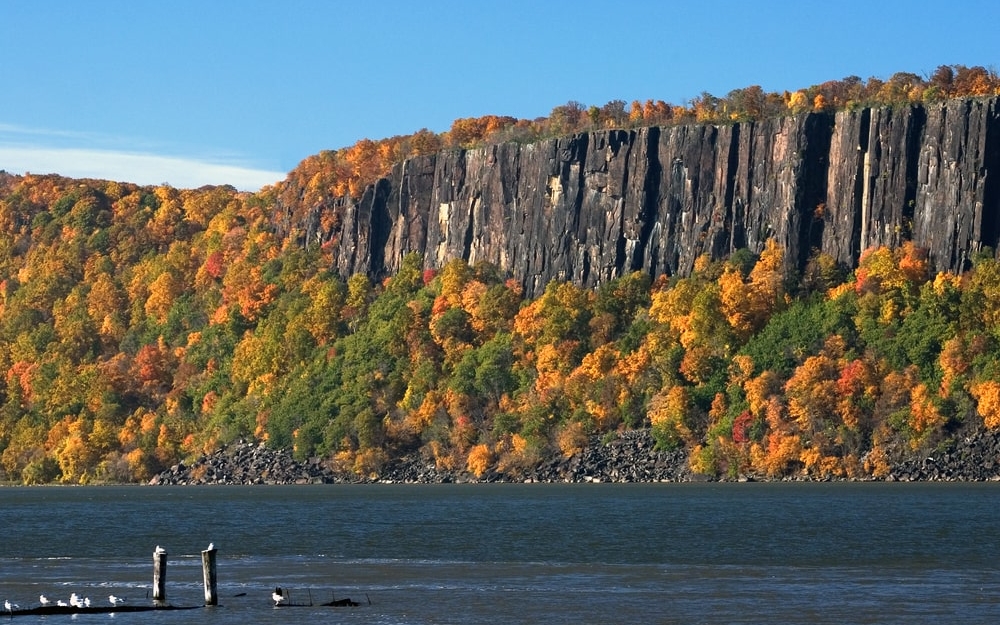 There's no better place to enjoy New Jersey's Palisades Cliffs than from New York's shoreline! Or, you can start your excursion Jersey-side by visiting the Palisades Interstate Park. From easy riverside strolls to challenging steep hikes, there are over 30 miles of trails to discover. When you're finished, head across the river to Hastings-on-Hudson to take in the views of the cliffs during the fall.
Westgate New York Grand Central is one of the best Westgate resorts and although in New York it is a 20-mile drive to Palisades Cliffs. This Westgate resort will wow you when staying in the Big Apple.
Purchase a Timeshare Near These Top Fall Vacation Ideas
When you purchase a timeshare you can escape to a beautiful fall foliage town every single year. Whether you make one of the resorts above your home away from home or you use vacation exchange and visit a new location every fall, you are in for a treat. Regardless, take the leap today and buy a timeshare off of Fidelity Real Estate's resale market. When you buy on the resale market you can save thousands on fabulous resorts across the world at all the top vacation brands. Start by browsing our marketplace. Then make an offer once you find the timeshare for you. Or, if you need any assistance give us a call today at 1 (800) 410-8326. We are here to help!