Disney Vacation Club provides its guests with world-class hospitality and top-rated resorts. It's no wonder that Disney Vacation Club has been a staple in the world of timeshares for almost 30 years! We all deserve an unforgettable vacation, and these resorts can provide your family with lifelong memories. Although it's difficult to choose, we've ranked our choices for the best Disney Vacation Club resorts. We've taken into consideration location, activities, dining, and convenience. Here are Fidelity's top DVC resorts ranked.
DVC Resorts Ranked
For us, the perfect vacation consists of a combination of fun and relaxation. It seems hard to find that in just one resort, but DVC provides the comfort of home alongside the adventures you crave. Parents can relax knowing that their families will have so much to do that boredom isn't even an option!
There will always be fun things to do at a DVC resort, even on the days when you don't visit the theme parks. From enjoying amazing pools with thrilling water slides to watching fireworks from your villa and so much more, DVC's top-ranked resorts have something for everyone. Plus, when you buy DVC resale, you'll get all of these perks for less! Here are our top picks for Disney Vacation Club's best resorts and why we think you'll love them!
4. Disney's Boardwalk Villas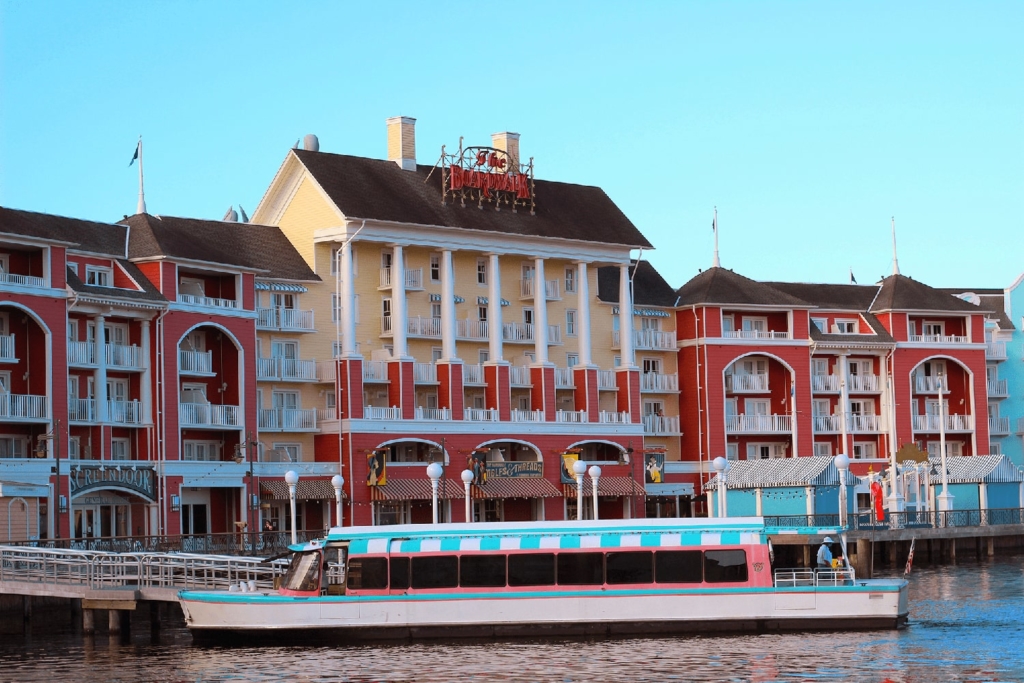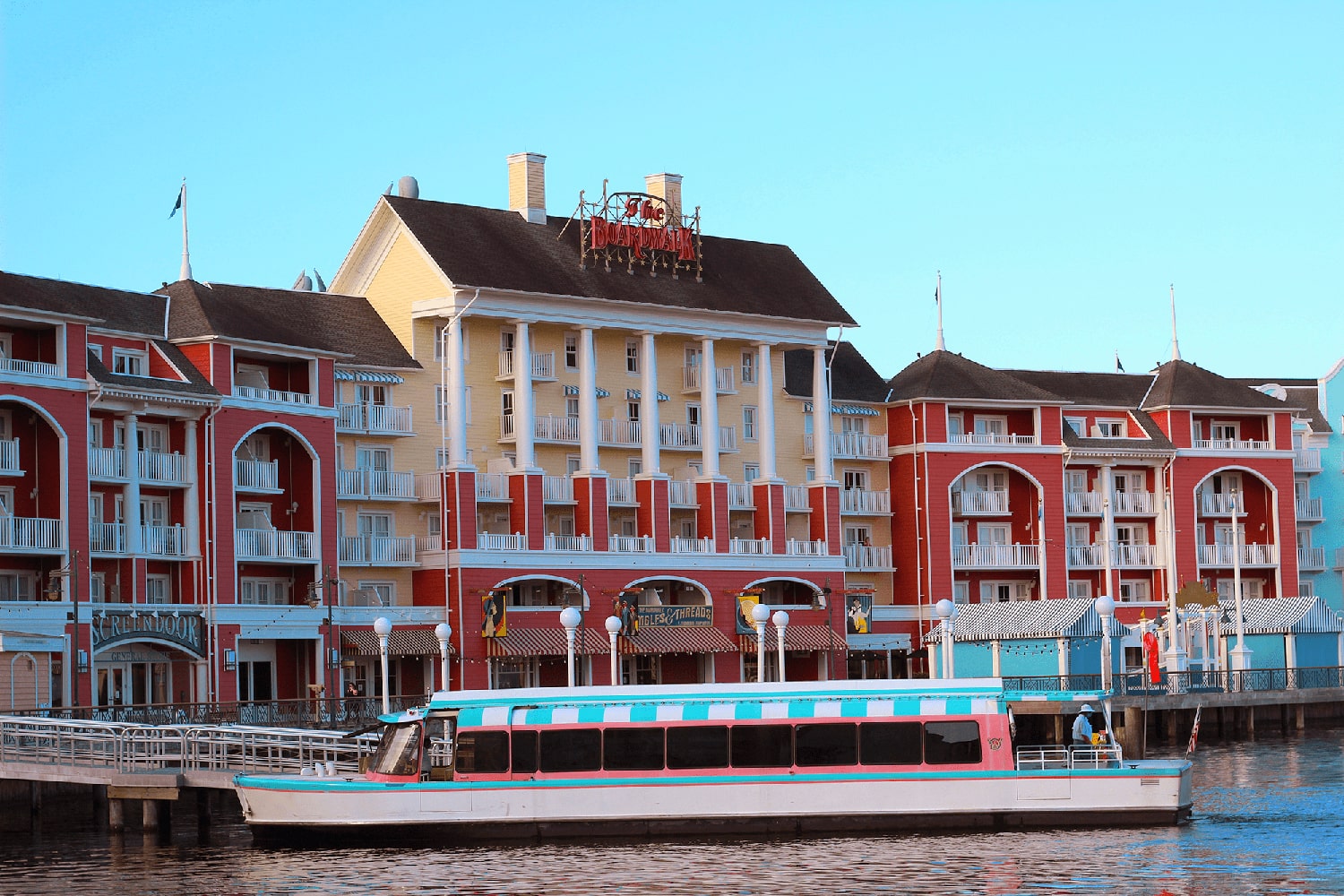 First up on our DVC resorts ranked are Disney's Boardwalk Villas. The villas give you access to Disney's iconic boardwalk, which captures the unique charm of coastal boardwalks like Atlantic City and Coney Island. If you'd like a vacation with an early-1900s twist, this is the resort for you! As you stroll along the boardwalk, you'll come across several stellar restaurants and plenty of classic boardwalk games like hoop toss. Make sure to stop by the Boardwalk Bakery and try their Mickey Mouse Oreo Cupcake. You can also speed down the boardwalk with Surrey bikes, which seat two to four people. The fun doesn't end when the sun goes down, either! Disney's Boardwalk Villas have a thriving nightlife with dueling piano bars and stage magician-themed clubs. It's safe to say that you'll have something to enjoy a day in and day out.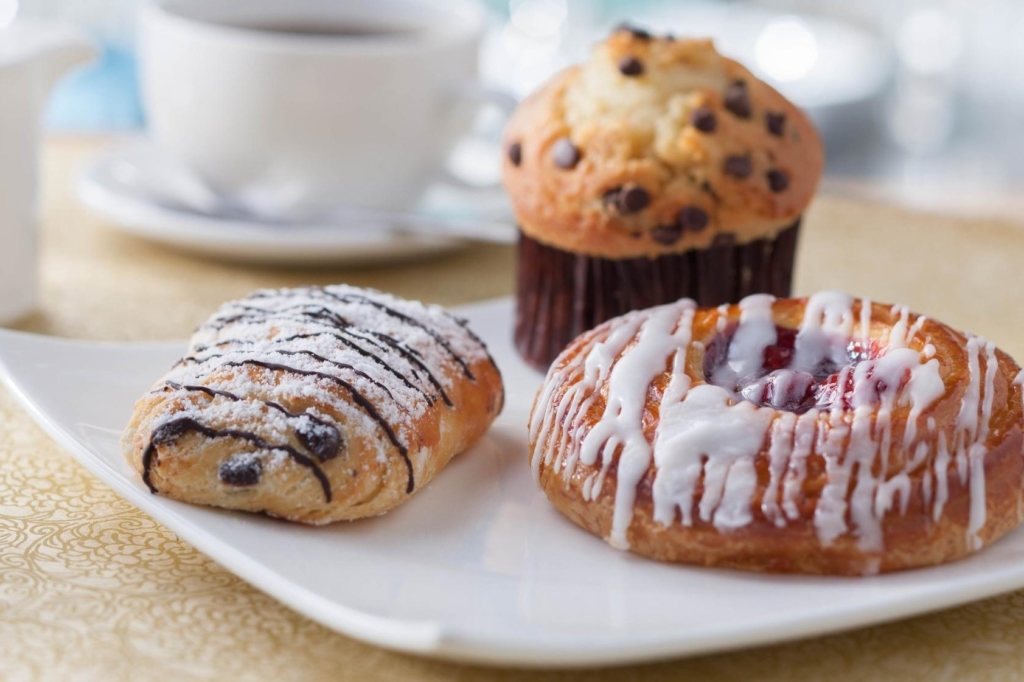 When you return to the resort, you'll be greeted by spacious one or deluxe studio villas. Some of these villas even feature a view of either the Luna Pool or Disney's Boardwalk. Speaking of the Luna pool, it's definitely worth checking out. This carnival-themed pool boasts a 200-foot water slide. Adults can enjoy the serenity of its whirlpool spa, while the little ones can enjoy the kiddie pool. There's also a spa on-site so that you can treat yourself when you're feeling worn out. When you're ready to explore, Disney's Boardwalk Villas are just a short walk away from both Epcot and Hollywood Studios. With a vibrant boardwalk and two of Disney's parks nearby, what's not to love?
3. Animal Kingdom Lodge Villas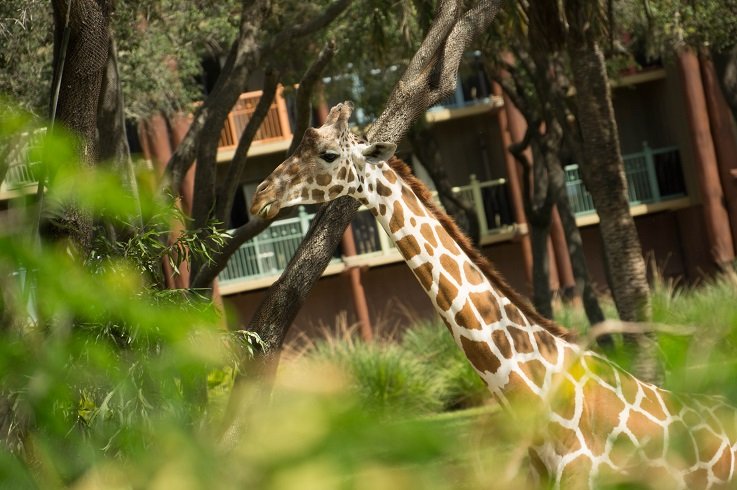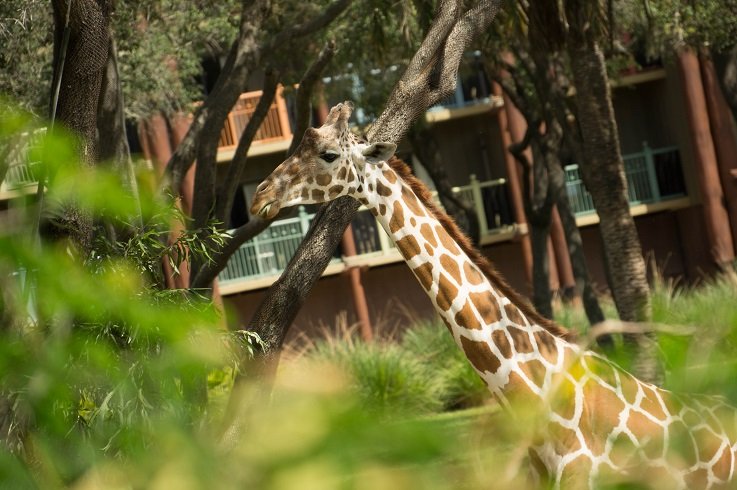 Imagine yourself enjoying your morning coffee on your balcony, and then a giraffe walks by. That isn't just a weird dream after too many Mickey ice cream bars, that's a reality at Disney's Animal Kingdom Lodge. Savanna-view rooms are what make this resort, hands down, the most unique resort option on Walt Disney World property. Located right outside Disney's Animal Kingdom, you'll find yourself somewhat further away from the hustle and bustle found at other resorts. It serves as a peaceful retreat to come home to after a busy day at the parks. Don't fret that you'll be too far because the rest of Walt Disney World is just a quick bus ride away!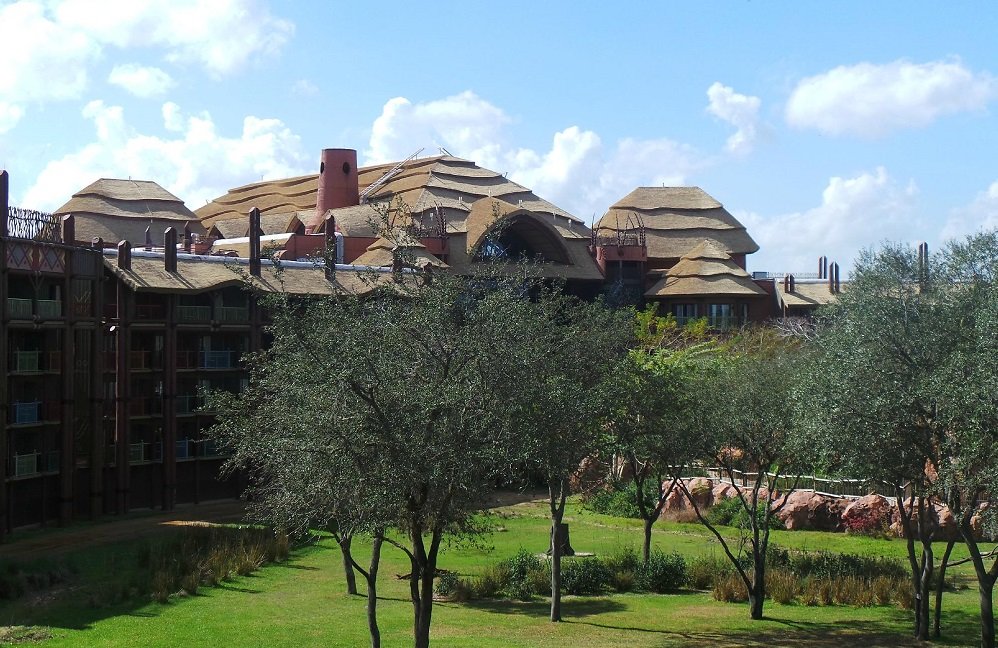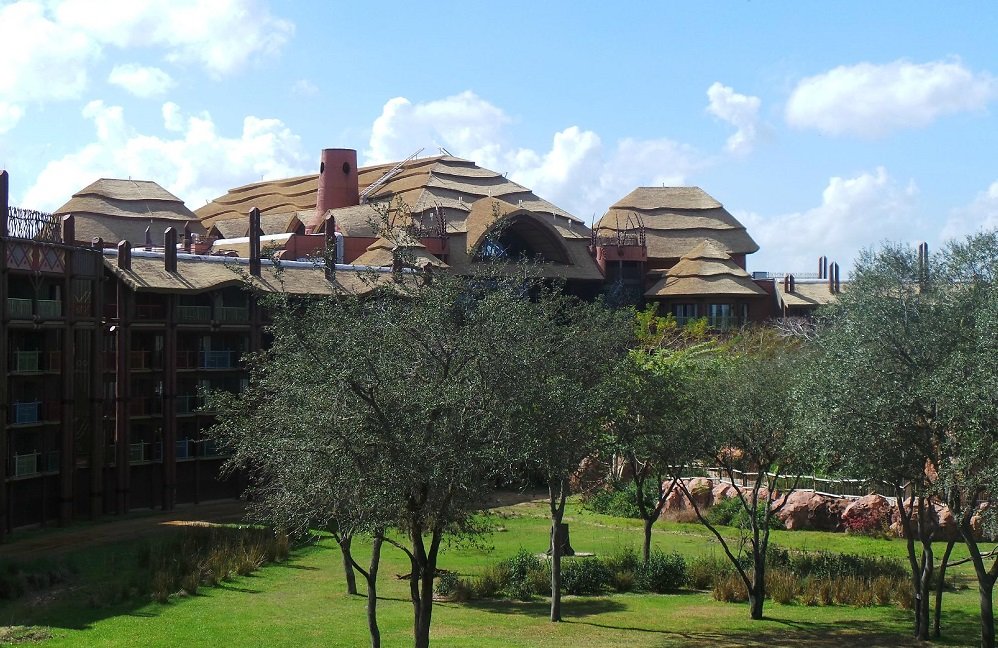 Jambo House is where you'll find the resort's main lobby, restaurants, pool, and a large viewing area of the Savanna. The Savanna area is sprinkled with rocking chairs to relax and quietly enjoy the view of the wildlife. Animal experts found throughout the walking trails are also there to answer any questions you or your children might have. The restaurants at the resort provide some of the most unique dining experiences at Disney. You'll enjoy authentic African cuisine whilst taking in the beautiful African-inspired architecture. Some restaurants even offer fun animal-shaped treat decoration classes for kids during the day. Activities on-site are led by Cultural Representatives, who may share stories with your family about their own lives in Africa. Animal Kingdom Lodge celebrates Africa's lively culture, art, food, and wildlife; you will be so impressed you might not even want to leave the hotel!
For all of these reasons and more, Animal Kingdom Lodge is one of our highest-ranked DVC resorts.
2. Polynesian Villas and Bungalows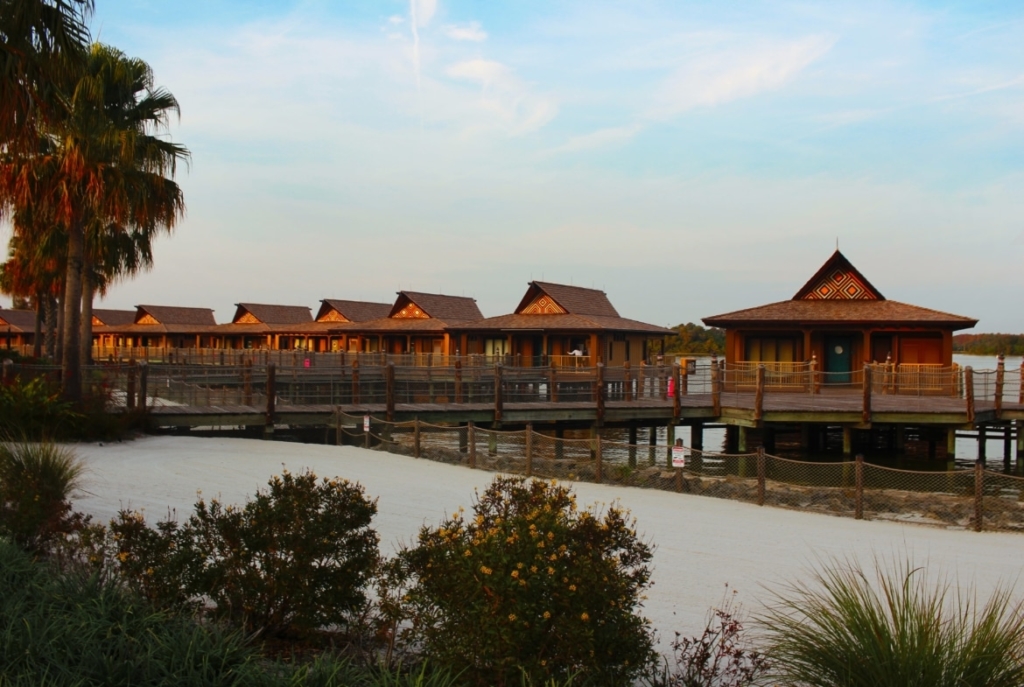 Disney's Polynesian Villas & Bungalows offers you and your family a tropical getaway, but with Cinderella's castle views! Sprawling lush greenery, quaint beaches, and nightly luaus make for a perfectly Polynesian-themed vacation. Delicious dining options found at the Polynesian Resort elevate the feel of the tropics, with South Pacific-themed food and tiki drinks available at their many restaurants. One of the best (and free!) activities is sitting beachside and watching Magic Kingdom's fireworks across the lake or seeing The Electrical Light Parade go by.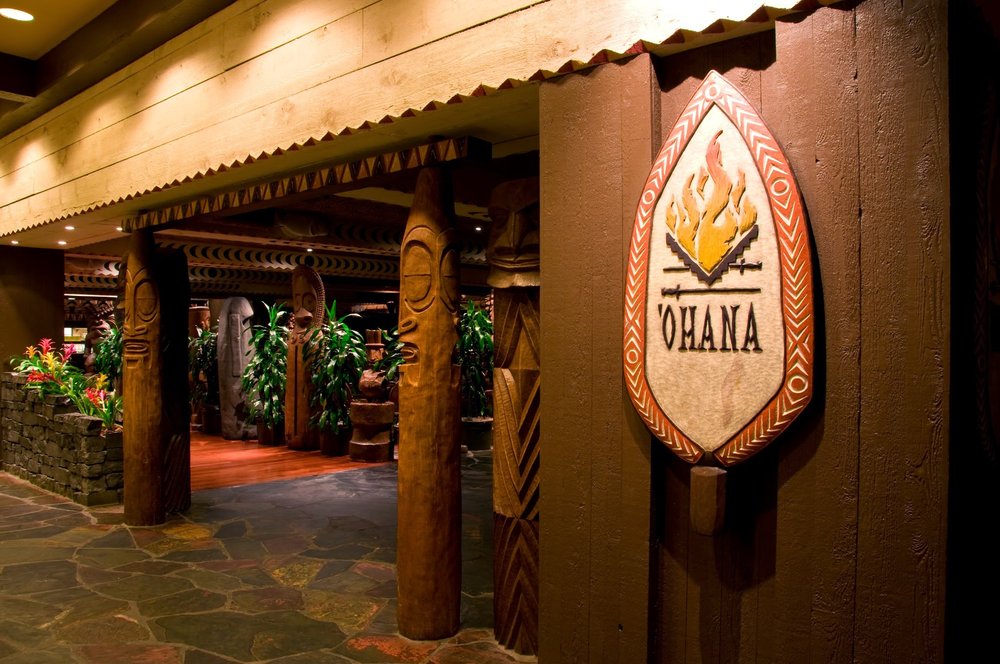 The Polynesian Resort offers the largest Deluxe Studios on Walt Disney World Property. Bungalows perched on the beautiful Seven Seas Lagoon are Disney's first accommodations that sit atop the water. This unique feature is a huge reason the Polynesian is one of our highest-ranked DVC resorts. A small private plunging pool on each bungalow's deck is another great place to catch the nightly entertainment or just enjoy an afternoon away from the parks. The Polynesian resort is conveniently located on the monorail line and also offers boat transportation to Magic Kingdom. Conveniently, the monorail platform is located in the Great Ceremonial House, where you can also find shops, restaurants, concierge services, and Disney Vacation Club information booths.
The Polynesian Village Resort opened in 1971 as one of Walt Disney World's first on-site hotels and still remains a favorite among Disney lovers.
1. Aulani, A Disney Resort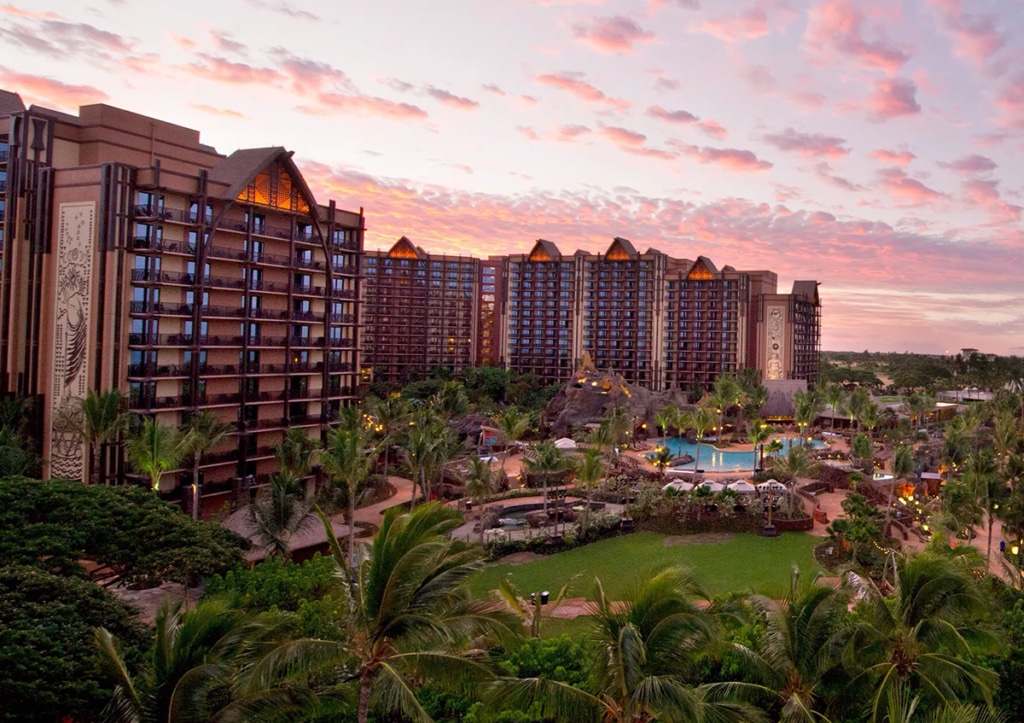 Our final ranking for top DVC resorts is the magical getaway awaiting you at Disney's Aulani Resort. Located in Ko Olina, Hawai'i, on the southwest coast of Oahu, Aulani is approximately 24 miles away from Honolulu. Aulani is a peaceful resort to come home to after a long day of amazing sightseeing all over Oahu. Many day trips are offered to explore the surrounding area and experience more adventure than you'd find at many other Disney resorts. Enjoy zip-lining, dolphin encounters, day cruises, helicopter rides, historical tours and so much more!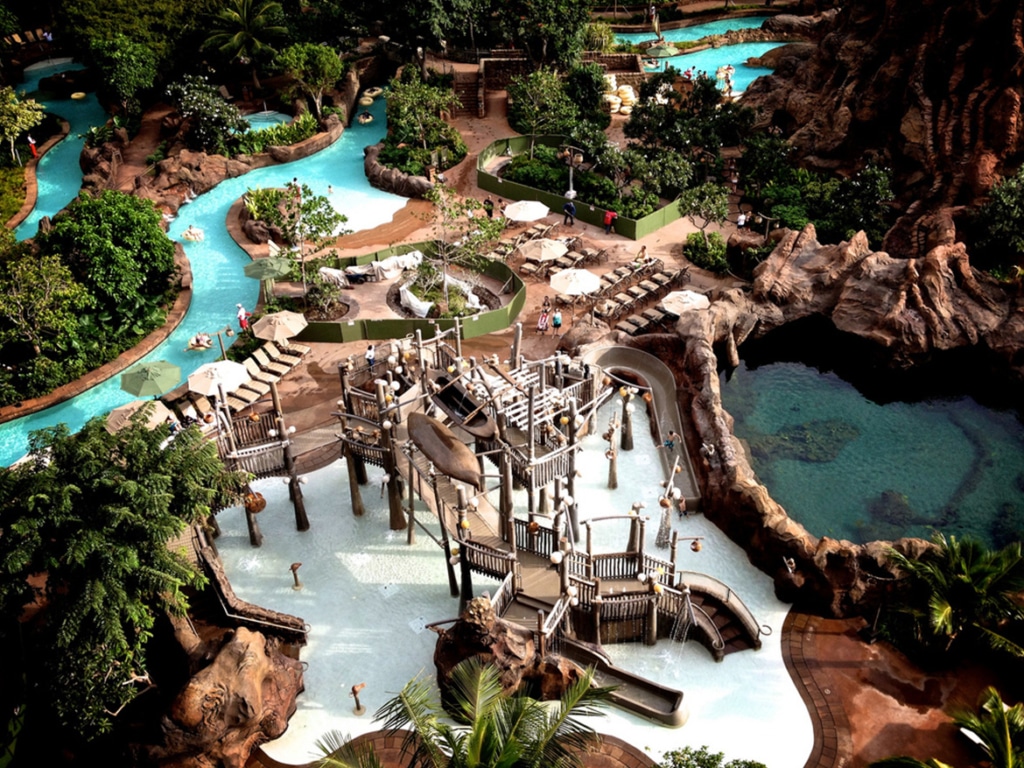 You can find several pools, lazy rivers, and water slides scattered throughout the resort. A few areas are designated play areas for children, so there is fun for the whole family. Rainbow Reef, a saltwater snorkeling area, is a wave-free lagoon where you can safely swim with Hawaii's beautiful aquatic wildlife. Enjoy the breathtaking sunsets from the comfort of your balcony or right from your dinner table at Aulani's Ama Ama. This highly-rated restaurant not only offers an unforgettably fresh dinner menu but also has a breakfast buffet in the morning. Nothing like starting your day by eating Mickey waffles with an incredible view of the lagoon's turquoise waters!
The combination of Hawaii's natural beauty and Disney's incredible service make Aulani a can't-miss vacation destination. This is one of Disney Vacation Club's most desirable resorts and a great option when buying on the DVC resale market!
Are the Top-Ranked DVC Resorts Worth It?
If you like the look of these top-ranked DVC resorts but are still on the fence about buying one, check out our video below: Is Disney Vacation Club Worth It? In it, we cover all the pros and cons of DVC to help you make an informed decision.
Top Ranked DVC Resorts Timeshare Resales For Sale
There are a lot of options when it comes to incredible vacation experiences with Disney's Vacation Club, and these are just a few of our top-ranked DVC resorts. Committing to purchasing a timeshare can be overwhelming, but we can help you find confidence in your decision. We are here to help you find what amenities are most important for you and your family. Simply explore Fidelity's Disney Vacation Club resales for DVC listings currently available. Then, one of our agents will reach out to you with more information. As Disney's Vacation Club's Recommended Reseller for over 15 years, our licensed agents would be happy to help you decide on your DVC home resort.