Closing on the perfect point package can be a challenge. No matter where you are in the process! Make sure you're comfortable with the actual Disney Vacation club cost. Then, employ a strategy based upon proven DVC resale tactics. This is to ensure that you get the ideal Disney property; at the right price. These DVC resale tactics are something to consider!
Tactic #1 – Target DVC Listings with Banked Points

One of the lesser-known advantages to buying Disney Vacation Club resale is the opportunity to purchase point packages. And some that include banked points. "Banked points"? Think bonus vacation points.
Disney Vacation Club members have the opportunity to "bank" points which means that they are reserved for a future use year. However, when the DVC property is placed on the resale market, the price is determined by the standard annual allotment and any banked points are given to the buyer at no additional cost.
Banked points must be used within the use year that they have been reserved for and cannot be banked a second time. As a buyer, you essentially receive a one-time points bonus along with your purchase of a standard point package. To offset this, savvy sellers may expect a slightly higher price per point or ask that the buyer cover other closing costs. That isn't such a problem for the buyer: those extra points still come at a much lower cost than if purchased on the retail market, and they can be rented out for substantial returns.
Because banked points offer such a tremendous value to the buyer, the sale of these point packages can be extremely competitive. When you find an appealing listing with banked points, make a serious offer quickly, before the property goes off the market.
Tactic #2 – Navigate First Right of Refusal with Caution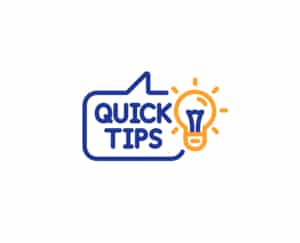 Disney has the option to purchase any DVC resale package under its Right of First Refusal policy. For a prospective DVC buyer, this means that the sale may be picked up by Disney even after a contract has been drafted and a sales price agreed upon. When this happens, the prospective buyer has no choice but to go back on the hunt and find a different point package for sale.
Disney keeps quiet about all of the criteria used to determine whether a DVC resale package will be purchased by the company. However, the price per point is definitely a critical factor. A contract in which the sales price is below the average market value is particularly prone to be purchased by Disney for a slightly higher price.
The key is to research the current average DVC listing prices and make offers accordingly. You can take a chance with a low offer, but even if the seller accepts, Disney may intercede and purchase the property instead.
Falling victim to Disney's Right of First Refusal isn't the end of the world; it just sets you back about 30 days (the length of Disney's typical review process), and forces you to pursue a different listing. To avoid this kind of delay, make more competitive offers and discuss them with a licensed broker in advance.
Tactic #3 – Balance Price per Point with Other Costs
Crafting a winning offer requires some diplomacy. Consider the Right of First Refusal. You probably have an idea of the price you're willing to pay per point. Keep in mind, there are other costs to consider. Number one is the closing cost.
Buyers typically pay the closing cost of a DVC resale transaction. This may be reversed if the seller is particularly eager to be relieved of the property.
Next, considering annual dues is important. These are always on the table for negotiation. If the majority or all of the vacation points for the current year have already been used, the seller will typically pay the annual dues. Even if the points haven't been spent, budget limits can play a part in swaying a seller to cover this cost.
Tactic #4 – Shop 8-12 Months in Advance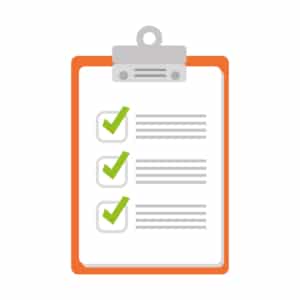 Important among DVC resale tactics: time management. Having time on your side will give you an edge both in finding the right point package and negotiating the sale. By shopping well in advance you can eliminate the likelihood of settling for a less-than-ideal point package in order to book a vacation. It also takes some of the pressure off navigating Disney's Right of First Refusal.
Often Disney Vacation Club members are prompted to sell their points by a significant life event. Sometimes this means that the seller is eager to sell the property quickly. However, at other times it may mean that the seller is juggling several major obligations. Having plenty of time ahead of you ensures flexibility and increases the possibility of a smooth resale transaction.
Remember that DVC resale typically takes 60 days. In addition, may also be subject to an additional three weeks of processing by Disney before you can book a vacation. All the more reason to shop far ahead of any planned trips.
Tactic #5 – Keep Calm to Get Your Magic On

The DVC resale process can get a bit overwhelming for some people, but it's important to keep in mind that you're buying family vacation time at the most magical place on Earth! Work with an experienced, licensed real estate broker that will make the DVC resale process efficient, and take comfort in the thought that you are securing years' worth of family memories at Disney.
As an experienced DVC buyer, you may already be familiar with some or all of the DVC resale tactics above. Well, what do you think? Have any of these tactics worked in your favor? What tactics would you add? Leave your thoughts in the comments section below.
Don't forget to download our free Family Guide to Disney Vacation Club. Also, Join our Priority Mail List in order to receive new listing notifications before they're advertised to the public.