Disney's Hilton Head Island Resort is packed with magic. Not to mention, it's located in one of the best vacation spots in the United States. Combining the best island in America with the magic of Disney is a win-win. Take a look at all this Disney Vacation Club resort has to offer.
Disney's Hilton Head Resort
If you're looking to have a fun vacation, Disney's Hilton Head Resort is your new go-to. Five hours from Walt Disney World, you'll find the beautiful red-roofed resort surrounded by lush trees and the water of the Atlantic. Designed to look like a 1940s fishing and hunting lodge, you'll be pleased with the local charm offered here.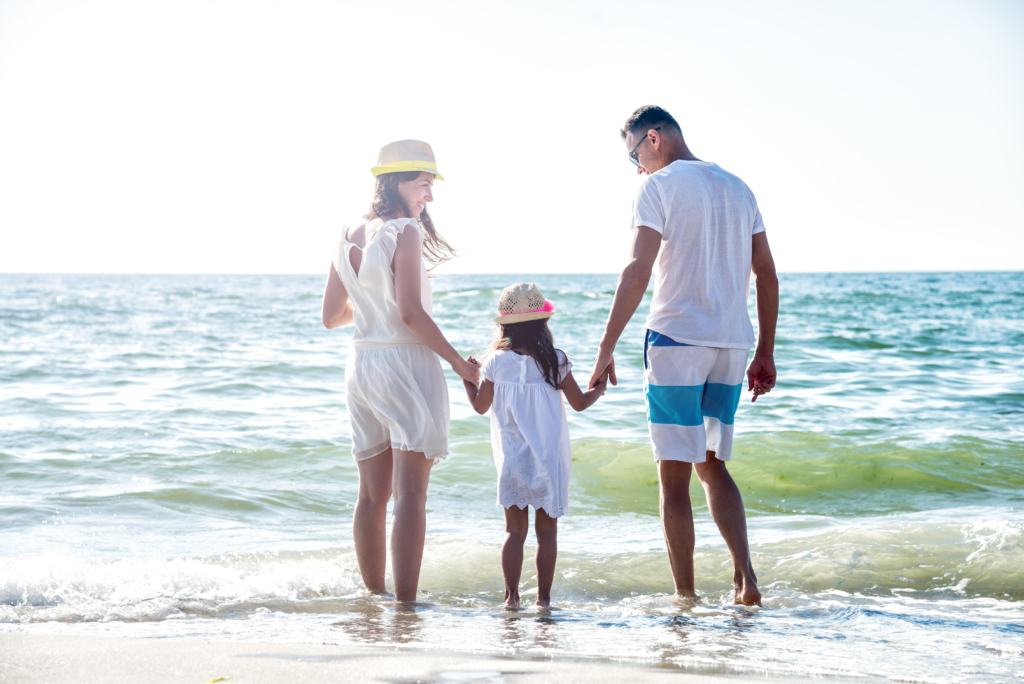 With 12 miles of beaches to explore right nearby, you won't even need to leave the resort. Just in case you feel like venturing out though, we've rounded up some activities nearby for you. Take a look at the accommodations and amenities offered at this world-famous DVC resort.
Accommodations
With gorgeous rooms and incredible accommodations, making Hilton Head Island's Disney location your yearly travel spot is a no-brainer. In this relaxing atmosphere, you can book your timeshare suite with room for up to 5 adults. Choose from deluxe studios, one-bedroom and two-bedroom villas. The well-appointed rooms will wrap you in cozy and beachy decor, allowing you to make the most of your vacation. Not to mention, each suite comes with an in-unit kitchen and a washer and dryer, making a stress-free trip a breeze.
Amenities
The things to do at Disney's Hilton Head Resort is an extensive list! You can start your day lounging on the Atlantic Beach, or swimming in the on-site pools equipped with waterslides for maximum fun. Not to mention, Disney's beach house is prepped and ready to deliver you delicious snacks while you relax in the heated pool.
Golfing
If you love golfing, Hilton Head is definitely a golfer's paradise for a variety of reasons. DVC members can get exclusive rates for golf lessons while they're in town. And, on-site, Disney has a pier for fishing so you can enjoy some quality time with your favorite people.
Dolphin Tours
Did you know you can see Dolphins in Hilton Head? Take a cruise on the open waters with dolphin tours and cruises offered in the area. This will be an experience you won't soon forget!
About Hilton Head Island
Hilton Head Island ranks consistently as America's favorite island. An estimated 2.5 million visitors take to the shores every year. Arts and culture, as well as golf and gorgeous beaches, take center stage. With beachy architecture and tons of places to wine and dine, you'll find bliss on the coast of South Carolina.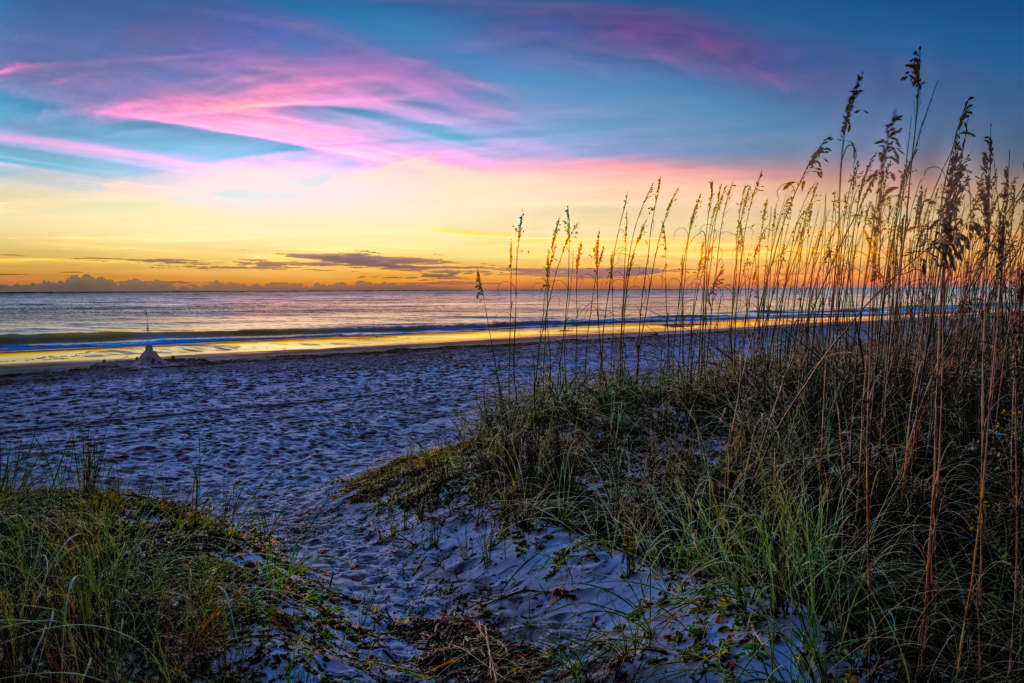 Not to mention, the island is a short drive from major destinations like New York, Atlanta and Charlotte. Additionally, you'll find Disney's Hilton Head Resort here as we've mentioned, ready to welcome guests as part of the Disney Vacation Club brand.
Hilton Head Island Restaurants
Among the great sights to see and places to go, Hilton Head Island restaurants are definitely worth checking out. We'll take a dive into a few of the local favorites so you can dine like a true Hilton Head Islander.
Hudson's Hilton Head
One of the top-rated seafood spots on the island, Hudson's Seafood on The Dock offers delicious crab dishes. Not to mention, the menu is complete with vermillion snapper, and triggerfish. The views from the locale are great for first-time visitors to scope out the area and take in the beachy vibe.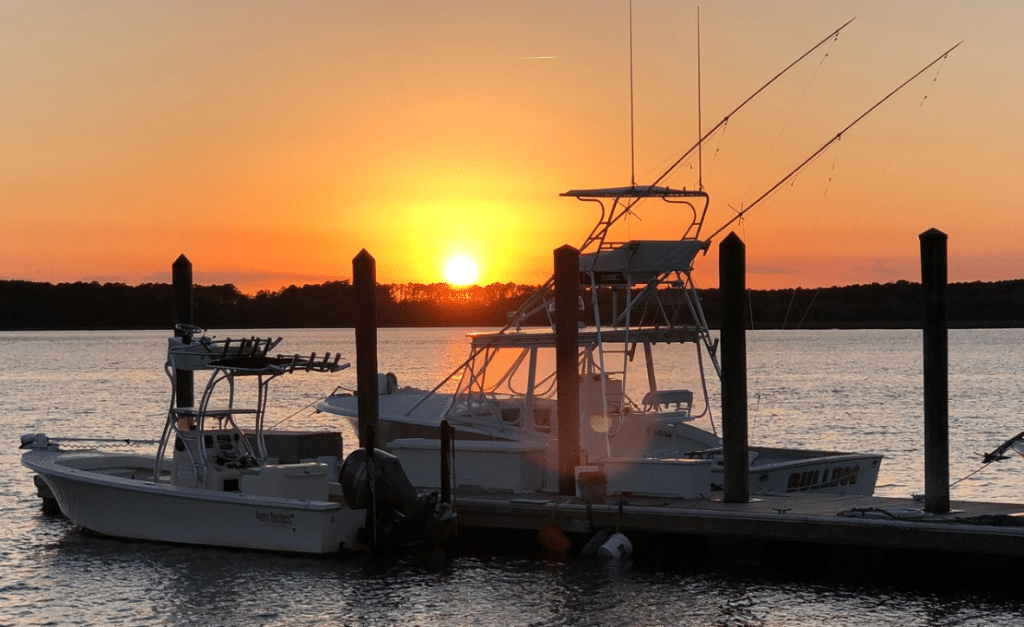 The Sea Shack
The food at the Sea Shack looks amazing and tastes incredible, too. Serving favorites like fried shrimp, hush puppies, burgers, and mashed potatoes, almost everyone in your group can find something tasty to eat.
Java Burrito
The Java Burrito in Hilton Head, South Carolina has a minimalist vibe and foods with maximum flavor. This burrito-bar style eatery has fresh veggies and meets, as well as fresh java. The breakfast bar is the perfect place to start your daily adventures after leaving Disney's Hilton Head resort.
Buy DVC Resale
If you're looking to become a DVC owner, we can help. And, if you're just looking for more information on the resort and the island, we can help with that, too! We have DVC resale specialists standing by to answer questions about buying or selling DVC resales.