Filled with so much to do, California offers scenic views, theme parks, nightlife, and some of the best resorts. Regardless of when you visit, you are still in for a pleasant surprise because California is considered a year-round destination to explore. If the Disney Vacation Club California resort is the next vacation destination on your list, continue reading as we cover all the need-to-know information about The Villas at Disney's Grand Californian.
Accommodations At The Disney Vacation Club California Resort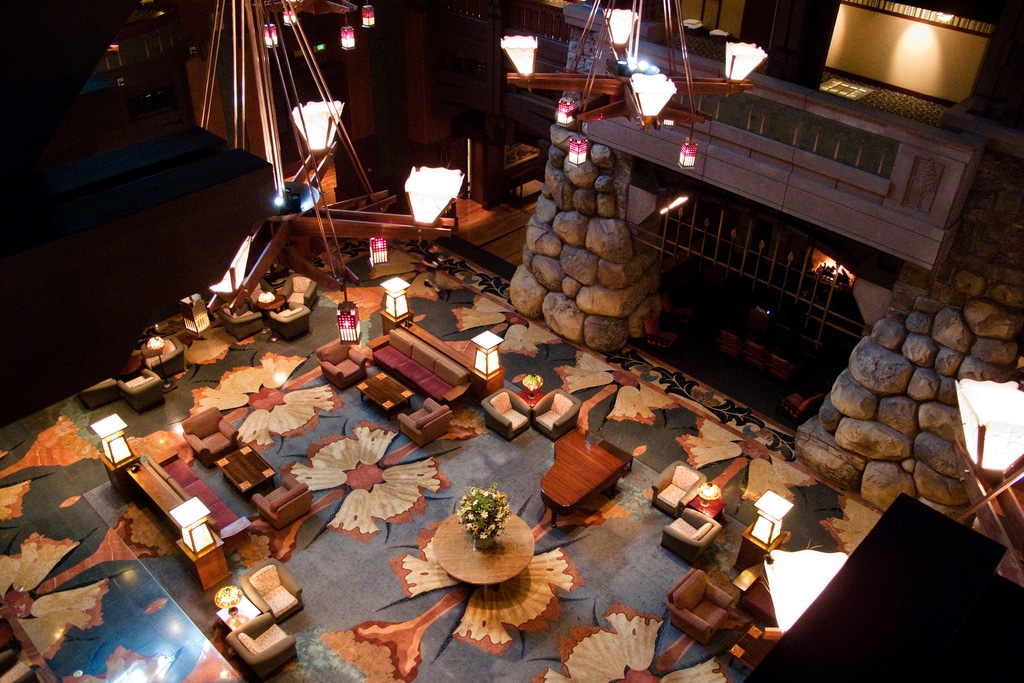 Although the Disney Vacation Club California resort is one of the most expensive resorts and can be hard to book, it is definitely worth planning ahead. Whether you're traveling with your entire family or just your significant other, Disney's Grand Californian has accommodations for both. Choose from a deluxe studio that can sleep up to four people or a one-three bedroom grand villa that can sleep up to 12 people. Regardless of the villa you choose, you will feel right at home the moment you walk in.
Each room continues with its theme of the resort. Magically crafted and decorated while being very attentive to detail, your room gives an aura of an enchanted forest. Its natural warm tone color scheme and handcrafted wood furniture pieces put you at ease like never before, giving you an entire experience of its own. Enjoy common home features such as a fully equipped kitchen, utensils, washer/dryer, whirlpool tub, and an in-room safe, to name a few.
Restaurants On-Site At The Disney Vacation Club California Resort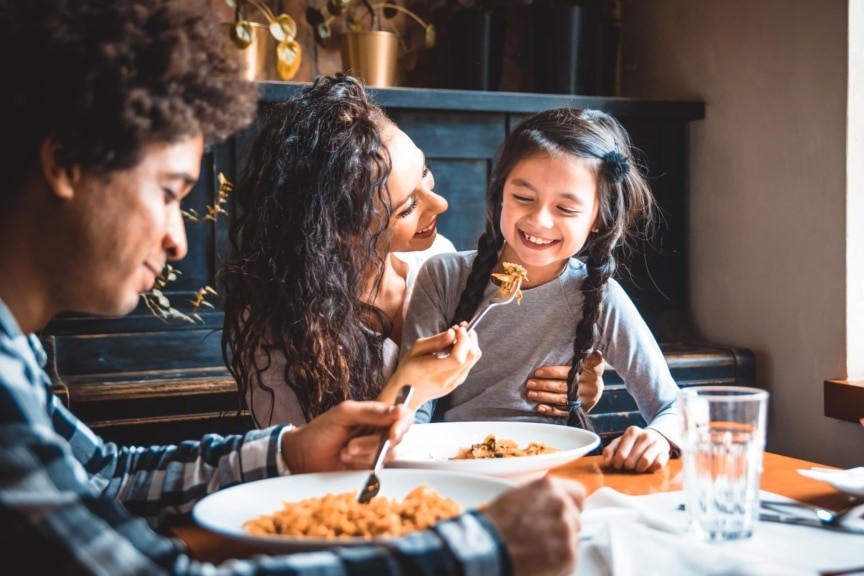 One of the major perks of being a guest at The Villas at Disney's Grand Californian is that everything is easily accessible to you. Whether you are looking for something quick to eat or want to sit in for a nice dinner, you can satisfy your hunger by choosing from one of the many dining options at the resort.
Storytellers Cafe
Character Dining – Say hello to some of your favorite Disney Characters during a bountiful breakfast, lunch, or dinner buffet. The cozy craftsman-style dining room has a warm, friendly backdrop that adds to your experience as you enjoy delectable food. There is a wide variety of food options available, and is sure to please even the pickiest of eaters.
Napa Rose
Fine/Signature Dining – Known for its flavorful food, stand out customer service, and award-winning wine list, Napa Rose includes both the prix fixe Vintner Menu and a la carte selections. Guests can enjoy some of the most exquisite wine, and delicious food pairings that honors California's culinary culture, artisan farmers, and world-famous winemakers. Only open for dinner, Napa Rose offers diners a wide variety of delicious options, ranging from butternut squash ravioli, braised beef pot roast, grilled filet of beef tenderloin, and other tasty meals.
GCH Craftsman Grill
Quick Service – If you're looking for a cozy place with mouthwatering meals, refreshments, and snacks at a reasonable price, the GCH Craftsman Grill will be your go-to choice. GCH Craftsman Grill offers quick-service food with a revamped menu. It is open to guests and non-guests, and a reservation is not required. They serve breakfast, lunch, and dinner daily, so you'll always be in luck.
Hearthstone Lounge
Lounges – After a long day at the parks, sit back and relax as you sip a nice glass of wine by the crackling fireplace. Enjoy a tasty menu that offers finger food and more filling meals such as artisanal pizzas, burgers/fries, or chicken wings, to name a few. There is also a full bar, but be aware that you are limited to two alcoholic beverages per guest transaction. No reservations are needed to eat at Hearthstone Lounge and Bar. Seats and tables are available on a first-come, first-serve basis.
Room Service
In-Room Dining – If you are a guest at Disney's Grand Californian, room service is available to you. Room service menus can be found in the hotel information folder when you enter your room. Choose from a variety of food such as a chicken quesadilla, pan-seared salmon, a cheeseburger, chicken nuggets, and so much more.
Resort Amenities At The Disney Vacation Club California Resort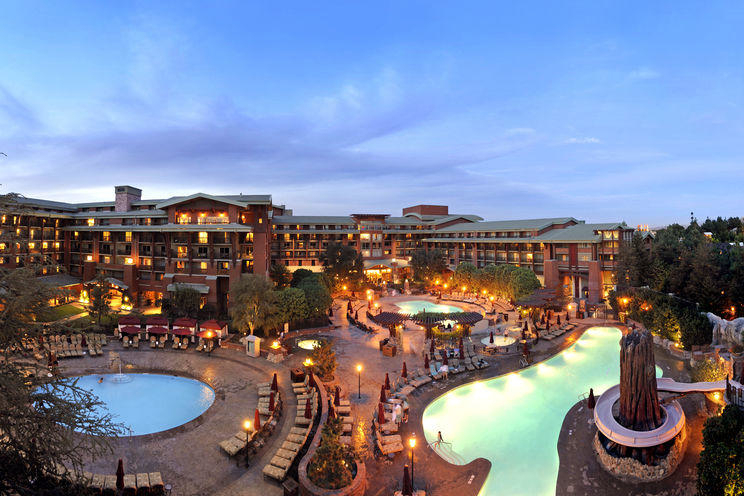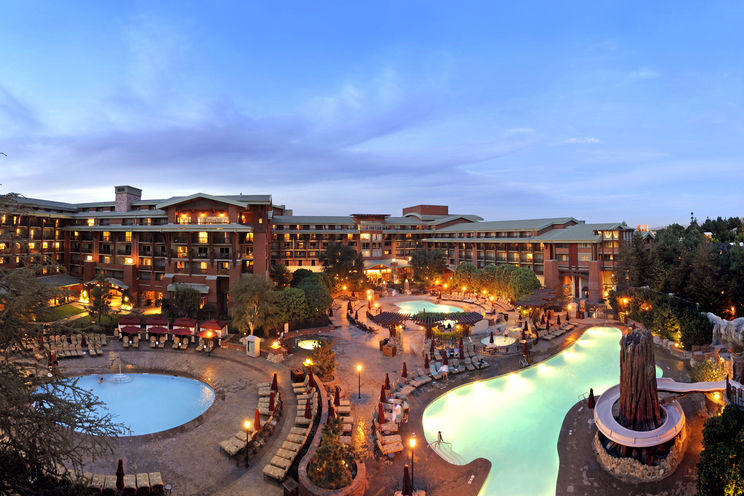 Disney's Grand Californian offers you some of the best amenities that most resorts don't, one of them simply being convenience. In only a few minutes of walking, you can go from your villa to Disneyland parks. It is also just a few steps away from the Downtown Disney District which offers delicious dining, a movie theater, stores, and other entertainment.
On-site, you can relish in the peaceful oasis of the Fountain Pool, splash at the Redwood Pool, or delight in the refreshing Mariposa Pool. You can also take advantage of one of its many private cabanas as you enjoy the pool area. In addition, Disney's Grand Californian has a fitness center, transportation to and from the resort to the parks, banking, and more. There is also a 24-hour self-service laundry room available to you if you do not have a villa with one or more bedrooms. Additionally, guests have access to babysitting/childcare services and pet care for their animals.
Things To Do Near The Disney Vacation Club California Resort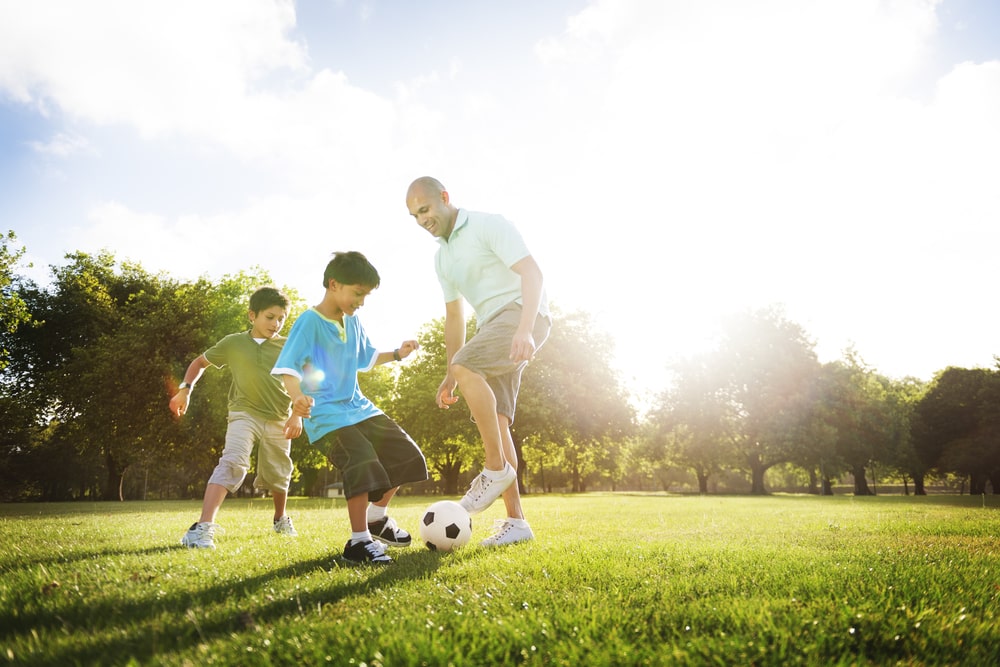 Aside from the parks, there are many things to do and check out in the surrounding areas of Disney's Grand Californian. You can get to the majority of those destinations by foot if you choose to do so. If you love nature and are in the mood to get active, then it's a must that you visit the Redwood Creek Challenge Trail. Want something more soothing and calming while on vacation? Check out the WonderGround Gallery or head to the Mandara Spa at Disney's Grand Californian Hotel & Spa, or even head to Fossil or Sephora and grab yourself something memorable to take back with you. All that and more, and it takes less than 10 minutes to get there.
If you're a sports fan and want to catch a game while on vacation, you're in luck because both the Angel's Stadium and the Honda Center are only about two miles away.
Furthermore, if you are a Disney Vacation Club owner, you are eligible for "Moonlight Magic" during your stay. Moonlight Magic gives you early access to one of the Disney theme parks every day of the week. Giving you added time of fun and a head start to a full day of excitement. But do be aware that due to Covid-19 this is not being offered at the moment.
Distance To The Disney Vacation Club California Resort Parks
A huge benefit of staying at the Disney Vacation Club California resort is that you are only a few steps away from the fun. Whether you want to experience a scenic ride on the monorails or choose to walk to the parks, it takes about the same time/distance to get to both. With Downtown Disney and California Adventure literally at your doorstep as well, you really never have to leave the property, unless you choose to do so.
When Is The Best Time To Visit Disney's Grand Californian?
Truthfully, it's always a great time to visit The Villas at Disney's Grand Californian. But if you are looking to go when there are lower crowds of people, you should come mid-September through mid-November, as well as mid-January through mid-March. When you visit the Grand Californian during the less crowded months, you basically get more bang for your buck. Wait times are shorter, which allows you to do more at both Disney's California Adventure Park and Disneyland Island Park.
When Is The Worst Time To Visit Disney's Grand Californian?
As previously stated, it's always a great time to visit The Villas at Disney's Grand Californian. However, the busiest times would be on any major holiday such as the 4th of July, Halloween, Christmas, and New Year's. These holidays are common for people to get together and spend time with their loved ones. People travel to destinations they never had before to have the experience of a lifetime. Keep in mind that during the months of high demand, it's going to cost more in points to book. Oftentimes the villas can be booked up months in advance. Check out our DVC points chart to see when it costs the most in points to make reservations.
Interested In Buying A DVC Resale?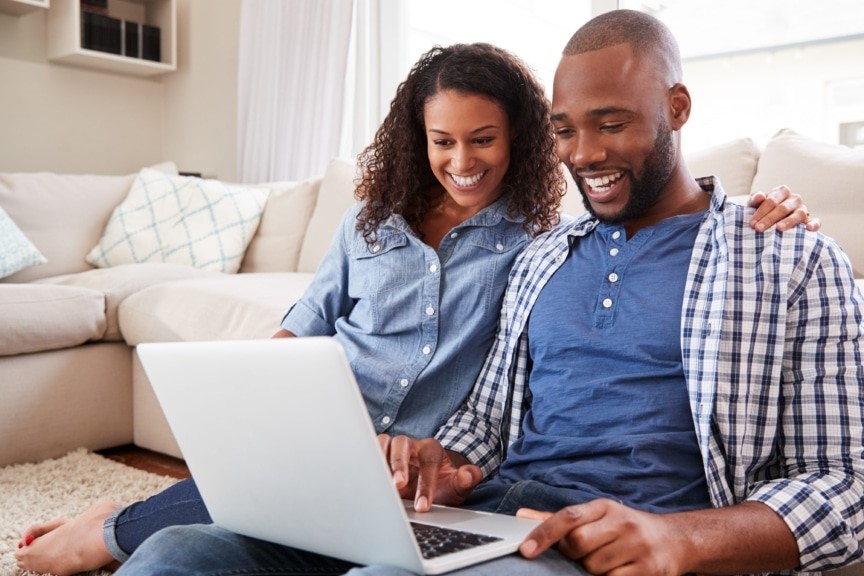 As a Disney Vacation Club member, you are saving on over a lifetime of vacations! DVC members receive benefits, luxurious amenities, and spacious accommodations. Disney Vacation Club offers 15 resorts all around the United States.
Want more information on the long-term value of Disney Vacation Club ownership or are ready to purchase a DVC resale? Browse our listings online or give us a call at 1-800-410-8326 and one of our resale specialists will assist you.