Oftentimes, people don't talk about timeshare or their buying experience, so it's hard to know what to look out for. Which timeshare companies are best? Can I sell my timeshare later? Here are a few timeshare buying tips you should know.
Timeshare Buying Tips
Do your research before attending a presentation.
Scour the resale market. You may find just what you're looking for, for way less.
Do not expect your timeshare to be an investment. They rarely appreciate in value.
Decide what type of timeshare you want to buy. There are fixed weeks, floating weeks, flexible points-based ownerships, and more.
Choose your Home resort wisely. If you have a pure-points membership, this may not apply. However, some vacation clubs give owners priority booking windows at their Home resort. Plus, you may not want to make the trip out to Hawaii every year if you don't live nearby already.
Timeshare financing can be a great way to pay as you go. It's no secret that vacation ownership can be expensive. Our friends at Vacation Club Loans offer low rates, fast approval, and no pre-payment penalties.
Keep maintenance fees and dues in mind. Every vacation ownership club or timeshare resort requires owners to pay maintenance fees. Sometimes these are quarterly, or annually.
Get to know the best vacation clubs to join. Each vacation club has it's own set of perks, loyalty programs, and destinations. Make sure to pick one that you know will be practical and useful for your vacations.
Learn about vacation exchange. Most clubs are affiliated with either RCI or Interval International. If you think you are likely to exchange your ownership, make sure to learn more about these exchange platforms and everything they offer.
Who Buys Timeshares?
Making any large purchase requires lots of forethought, especially when it comes to getting a timeshare. Unfortunately, over the years, stories of people getting taken advantage of have surfaced in regards to buying vacation ownership. In order to combat common misconceptions about the product, it's important to know the facts. You may be surprised by who buys timeshares now.
Today's Timeshare Owners
According to ARDA, the American Resort Development Association, timeshare owners in recent years have trended to a younger demographic. The average age for an owner now is around 39 years old. Because of the changing travel industry, timeshare companies have been ever-changing in their approaches to offer great vacations. Not to mention, the average owner makes an income of around $95,000 a year, and the industry just passed its ninth consecutive year of growth. If you thought timeshares were a thing of the past, you'll be surprised to know they are very much still alive, and for good reason. With the right timeshare buying tips, you can get the ownership you want and feel confident in your decision. ARDA recorded that 85 percent of owners love their timeshare. Below is how you can too.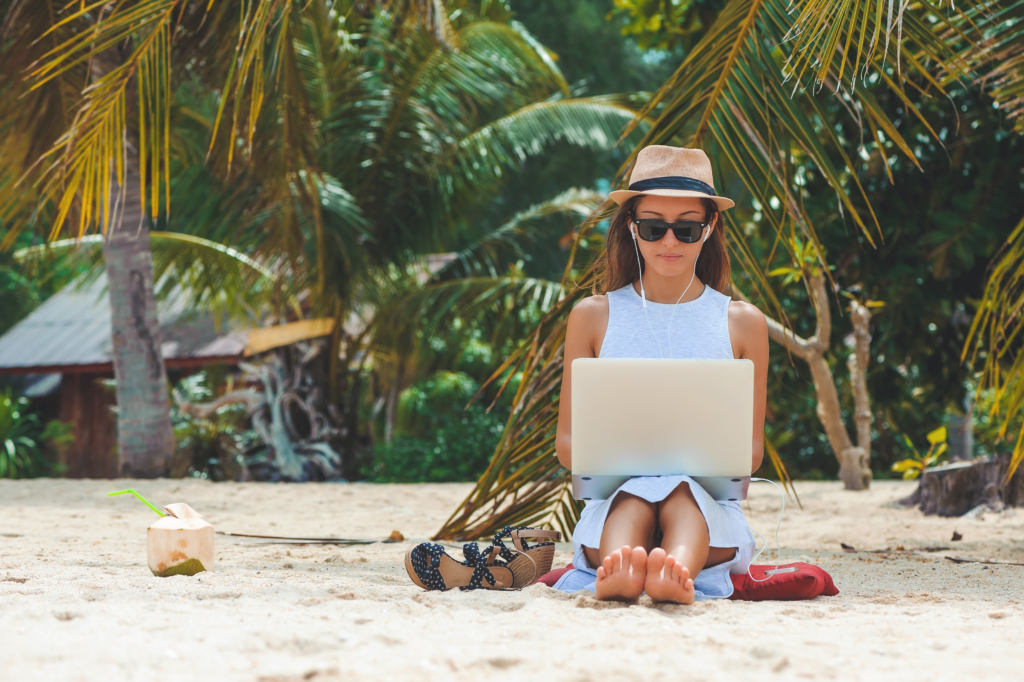 Are Timeshares Worth It?
Is owning a timeshare worth it? We've discussed it before but it is worth mentioning again. Vacationing with timeshare can be a great option for your family if you know what type of vacationer you are. How often do you like to travel and where do you like to go? Our best timeshare buying tips include conducting your own research, asking your friends and family and learning as much as you can about timeshare resale.
Ask Questions
Whether you are going on a timeshare tour, or just scouring the internet, be sure to ask questions. Oftentimes, if something sounds too good to be true during a timeshare presentation, it just might be. Nowadays, most timeshare brands are affiliated with ARDA and have abandoned the problematic selling tactics of the past.
Know Your Options
When it comes to buying a timeshare, you need to know your options before, during and after the sale. We wrote a blog on the different types of timeshare to get you started. From right to use and leasehold timeshares it's important to know what you really need (don't worry, we made it easy to digest). Additionally, you can find many resources about timeshare financing, scams and legitimate timeshare companies.
One important thing to remember is that you do have options of where you buy your timeshare from. Not all vacation ownerships start during a 90-minute presentation. There is a huge selection of timeshares sold on the resale market that you can browse from the comfort of your own home, with no added pressure.
If you do buy a timeshare and decide you want to cancel the contract, be sure to ask when the rescission period ends immediately. The rescission period is generally a set amount of days after you purchase the timeshare in which you are legally eligible to cancel the contract. This was created to help people who have changed their minds. But, once the period ends, your next best option for exiting your timeshare, should you need to, will be to sell it or gift it.
What Are The Best Timeshares To Buy?
The best timeshares to buy are often dependent on what each individual wants out of their vacations. As you might imagine, the perfect vacation looks different for everyone. Some may think DVC is the best, but if you don't love roller coasters and theme parks, you might opt for a location like Breckenridge that offers access to ski slopes and fishing.
Clearly defining what you hope to get out of a timeshare is one of the best timeshare-buying tips we have. That way, you will know what is worth the money to you. By understanding timeshare resale, major brands and vacation exchange, you can decide what you hope to gain out of a timeshare and make the most bang for your buck. Undoubtedly, the best way to save money on the purchase of a timeshare is to shop the resale (aka secondary) market.
Tips for Buying Timeshare Resale
When you're ready to buy a timeshare, most oftentimes, you'll hear the debate of buying timeshare direct versus resale. Especially in the case of buying DVC retail versus resale. So what's better? When it comes to Disney Vacation Club, there are some perks that won't transfer when you buy resale points, but you can save hundreds of dollars by not going into debt with your initial purchase. This can be especially enticing for some potential owners.
On the other hand, many other brands, including Wyndham, Hyatt, Hilton, and Marriott allow most benefits to transfer. However, whether or not benefits transfer is up to the resort and brands' discretion. It's best to do extra research on which benefits are important to you and if you can get them on the resale market. Since timeshares do not appreciate over time, many owners sell them for far less than they retail, which means you can get a good timeshare for less.
It's important to note that a timeshare resale doesn't necessarily mean second-rate. Because the industry has shifted to a points-based system with added flexibility and yearly upgrades, it's rare for you to go to the same unit over and over again. To learn more about timeshare resale, contact one of our Licensed Real Estate Agents. They can help you decide if resale is right for you.
What's a Good Timeshare Resale to Buy?
Once you've honed in on which brand or resort you're interested in, now it's time to browse listings and find the perfect one to make an offer on. Make sure to determine your budget, and if you will be financing your timeshare.
How Many Points Do I Need?
It can be difficult to determine how many timeshare points you will need. Depending on the club, each program holds its point values differently. 1,000 points with Wyndham may not equate the same as 1,000 points with DVC.
We recommend looking at the brand's point charts across resorts you will want to visit. How many points will you need for one night at Bay Lake Tower? How much space will you need? And, how often will you want to travel?
Keep in mind, popular vacation seasons will cost more in points. If you're looking to use your vacation ownership during peak seasons, you may need more points to cover those reservations.
Many clubs also allow owners to bank or borrow points, so you can have added flexibility. If you're looking for a vacation during July 4th, maybe borrow some of your points from next year. Or if you want to plan ahead, you can bank your points for the following year to cover your vacations.
What is the Best Week to Buy?
If you're looking to buy a fixed week rather than points, it's important to look for a week that makes the most sense to you. If you plan to travel to Breckenridge for skiing, you'll definitely want to make sure you buy a week during the winter months when the slopes are open.
Typically, high-peak seasons are going to have the most "valuable" weeks. Should you decide to trade your vacation ownership on RCI or II, you'll have better trading power with a popular week at your resort. This can vary from place to place. Winter is high season in places like Florida or Colorado. Summer and Spring months draw travelers to beaches and theme parks.
Making an Offer on a Timeshare Resale
Another timeshare buying tip is that if you find a listing that is in your budget, with the right amount of points or with a week you want, it's time to make an offer. One of our timeshare buying tips is to know what you can negotiate in your offer.
Consider if the points have already been used for the year. This might mean you won't be able to actually use your ownership until the following use year.
The same goes for fixed week timeshares. If the week has already passed, keep in mind when you are actually able to use your new ownership. Our Licensed Real Estate Agents can walk you through making an offer and give you advice with timeshare buying tips.
Buying Timeshares on the Secondary Market
You don't have to make an offer right away. If you're considering buying a timeshare resale, you can browse our listings from top brands like DVC, Marriott, Hilton, and more. One of our top tips is to take your time, the right listing will come! Call us at 1-800-410-8326 or email team@fidelityresales.com for more information.
Learn More About Buying A Timeshare: