As vacationers become more adventurous and experience-driven, the best timeshares to buy for world travelers offer exclusive deals to see the most sought-after destinations. Every corner of the earth could be within reach with vacation ownership. Vacation exchange programs like Interval International (II) or RCI also make travel for timeshare owners easy and effortless.
wan · der · lust
/ˈwändərˌləst/
noun

A strong desire to travel, seek adventure, explore the world and experience every cultural possibility.
Why Timeshare?
Timeshares and vacation clubs are becoming more flexible than ever. Owners and club members can buy into points systems rather than a traditional fixed week at one resort. Vacationing to the same place at the same time every year is no longer typical for new timeshare owners. Using annual points to redeem vacations is a growing trend that brings the far-ends of the world within reach. This makes the best timeshares to buy for world travelers even better.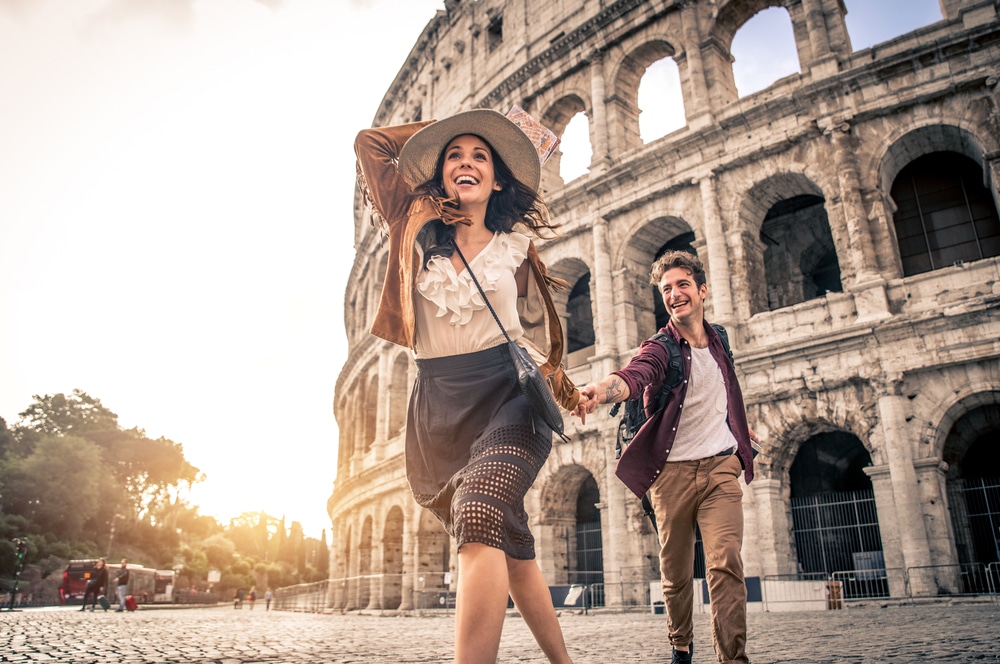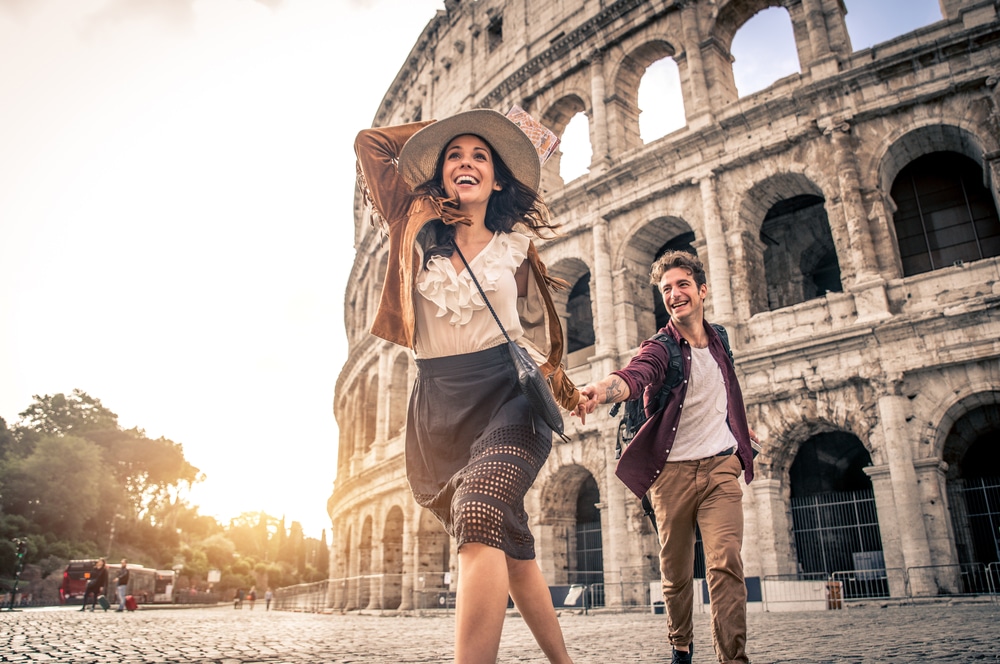 According to a 2018 study from AARP, 75% of vacation planners already decided on the next country they want to visit. 47% of travelers from that study are also excited to get away from their everyday routines in unique destinations elsewhere. Vacationing just makes for happier, healthier people. Maybe wanderlust is a natural side-effect of our desire to get out of the box every once in a while?
Best Timeshares to Buy
If you're looking to see greater things and travel the world, the best timeshares to buy can take you there. Some of the best timeshares to buy come from brands like Wyndham, Hilton Grand Vacations Club, Marriott Vacation Club, and more. With points-based systems providing ultimate flexibility, take a look at some of the best timeshares to buy for world travelers.
Wyndham Destinations
Wyndham is a massively popular timeshare company expanding every year with more than 200 resorts in over 4,300 destinations. There are many programs and clubs that Wyndham Destinations offers, making it one of the best timeshares for world travelers.
Wyndham Points
Buying a timeshare from Wyndham means you receive an annual allotment of points, which can vary based on multiple factors. Points also grant access to the thousands of luxurious resorts under Wyndham's massive brand. The club also provides excellent opportunities for members that are looking to see every corner of the globe for less. Having a flexible points-based timeshare like Wyndham is best for world travel.
Adventures by Wyndham
Adventures is a special program that Club Wyndham offers to owners. The program provides fully guided travel excursions to exotic destinations, like Brazil or Europe. Additionally, Adventures provides all of the upstanding amenities and services that members come to expect. Not to mention, the program takes owners to affiliated Wyndham resorts, so all of the outstanding services and amenities you come to expect from Wyndham are present.
Club Wyndham Plus Partners
The PlusPartners Travel Program offers even more benefits for Club Wyndham Plus members. If you're a member, you can also use your Club Wyndham Plus points to book flights with select Airline Partners. Members can redeem points for car rentals with Avis or Budget for extra convenience. Additionally, the Norwegian Cruise line allows members to redeem points and set sail to exotic locations.
WorldMark South Pacific
WorldMark South Pacific, a resort brand within Wyndham, provides quality timeshares in Australia, New Zealand, Fiji, Thailand as well as Indonesia. If you're looking to cure your wanderlust, joining this club will satisfy your need for world travel.
Club Wyndham Asia
For the Far-East travelers interested in all that Asia has to offer, Club Wyndham Asia has resorts located in the most popular Eastern countries. China, Malaysia, Vietnam, and Singapore all house Wyndham resorts or affiliate resorts.
Wyndham Grand Plaza Royale Oriental Shanghai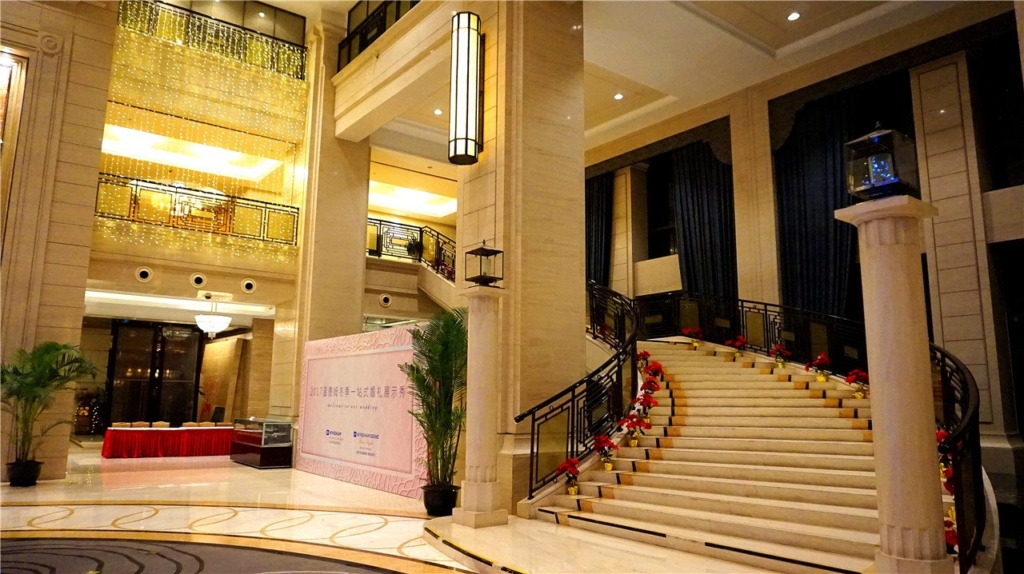 Ready to travel to China? The Wyndham Grand Plaza Royale Oriental Shanghai resort features a great location on the bustling Pudong Avenue, overlooking the Huangpu River. Three on-site restaurants will satisfy your cravings, which include Chinese and Japanese cuisines. Enjoy an indoor pool, day spa, bar/lounge, and fitness center during your stay.
Wyndham Club Brasil
Destinations in South America are easily accessible through Wyndham Club Brasil, the latest addition to Wyndham's massive brand. Enjoy South America's culture and beauty on every vacation. There are four different resorts under Wyndham Club Brasil, and tons of benefits. When you become an owner, the first two years of RCI membership is complimentary.
Wyndham Foz do Iguaçu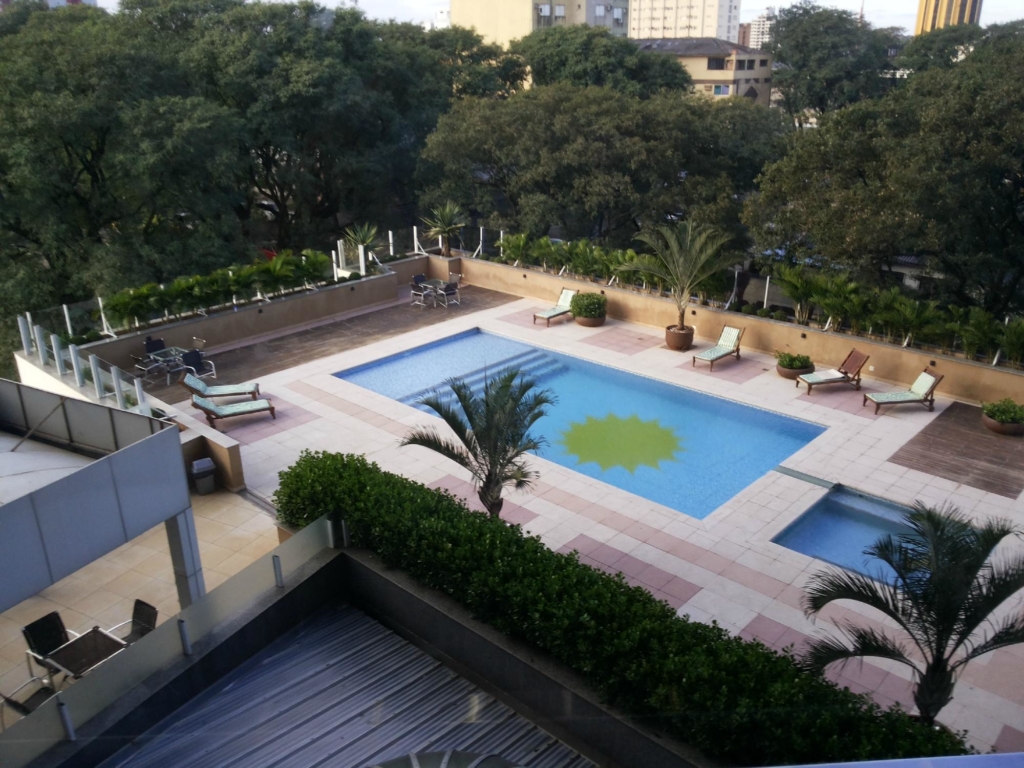 One of the most popular resorts for Wyndham Club Brasil is the Wyndham Foz do Iguaçu. It's prime location is known as the "Triple Border," where Brazil, Argentina, and Paraguay meet. Foz do Iguaçu is also the closest city to the famous Iguazu Falls, a truly beautiful sight to see. While staying at the resort, enjoy the outdoor pool, sauna, on-site restaurant, and shopping nearby.
Hilton Grand Vacations Club
Hilton Grand Vacations Club maintains 45 extravagant resorts in nine different countries. Identified as a global vacation-ownership company leading the industry, over 280,000 members have joined HGVC for the flexibility that is not typical with "normal" timeshare ownership. Not to mention, Hilton has international resorts for their timeshare owners that are interested in world travel.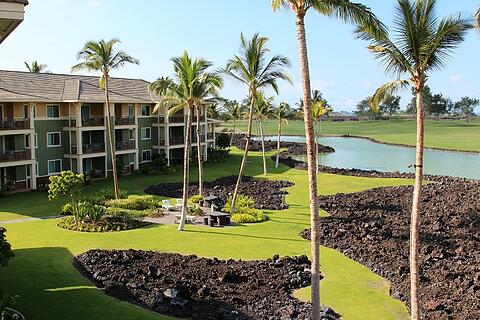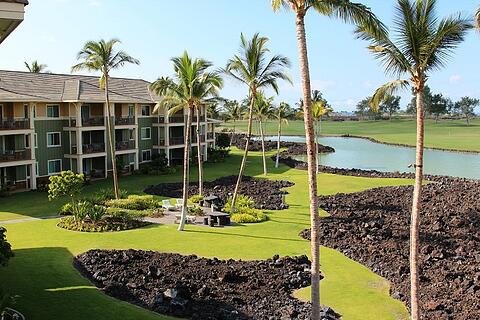 HGVC allows owners to travel to their home resort every year as well as adventure elsewhere. Home resorts can include international resort locations in Mexico or even Italy. Members also have access to partner resorts in other destinations like Scotland, Thailand, New Zealand and Japan. This definitely makes it one of the best timeshares for world travel.
Hilton Grand Vacations Points
Hilton's sophisticated points system assigns a value to your home resort, which gives you ultimate flexibility. You can spend your points right away, or save them for next year's vacation. If you don't have enough points this year, you can also borrow your points from next year. This makes it easier for spending points on international vacations!
Hilton Exchange
Additionally, Hilton Grand Vacations is affiliated with RCI, one of the largest and first vacation exchange networks. Like many other brands, Hilton owners can sign up for RCI and exchange their points for thousands of other vacation opportunities. However, there are several options for you to exchange internally as well. Head to Hilton resorts in Italy, Japan, as well as the United Kingdom.
Hilton Honors
Unquestionably, Hilton Honors is a great membership opportunity that HGVC owners can take advantage of. With HHonors, members have access to discounts on travel packages, car rentals, as well as airlines. What's more, you can also receive benefits with Amazon! Those last-minute vacation necessities are easier to get on time than ever before.
Marriott Vacation Club
Since 1957, Marriott Vacation Club has made vacationing every year a priority and a certainty for members. Club members receive an array of vacation options that can suit each owner's needs. There are no limits when members can save, borrow or add their Vacation Club Points for each ideal destination plan.
In addition, Marriott resorts now span over 10 countries worldwide, with over 60 properties. Marriott is also the first branded timeshare company to expand into Asia. Keeping this in mind, we consider it one of the best timeshares for world travelers.
Marriott's Phuket Beach Club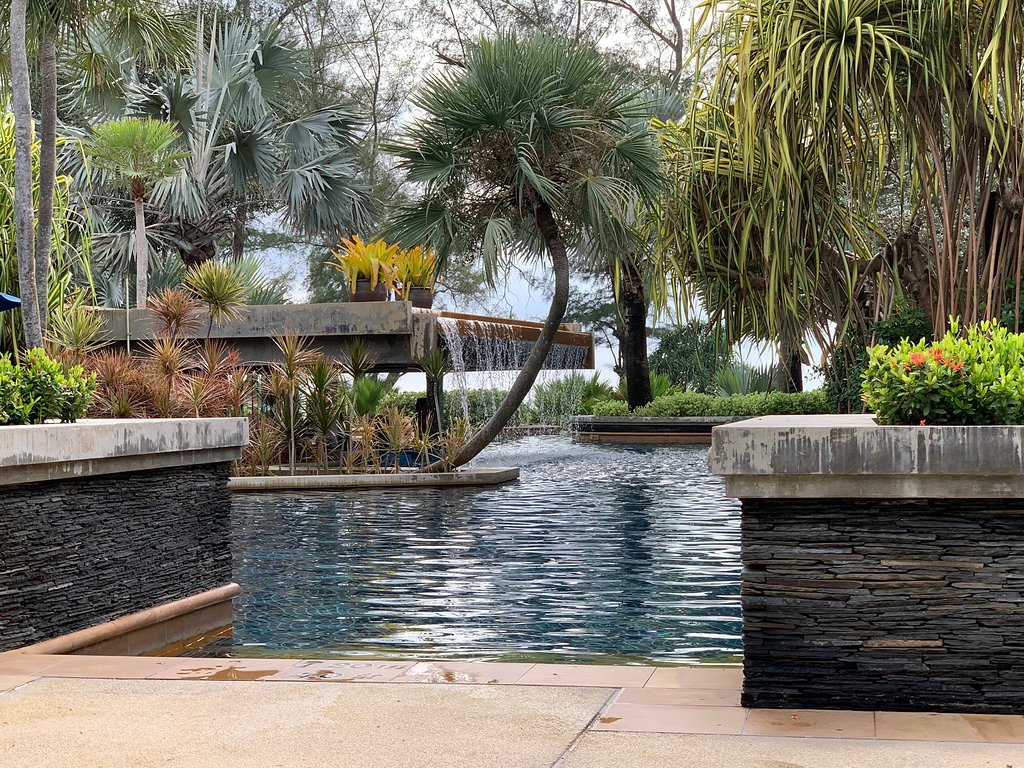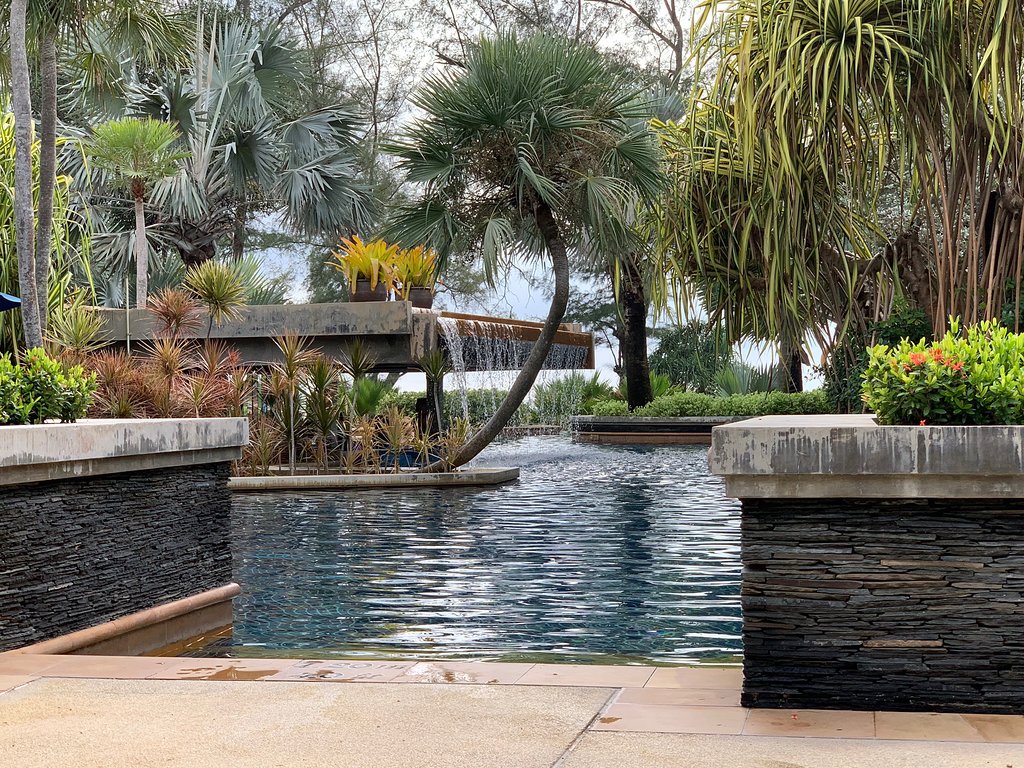 Marriott's Phuket Beach Club in Thailand is the ultimate island destination that world travelers add to their must-see list. The exotic paradise of the resort offers luxurious accommodations and amenities. Enjoy the pools that overlook the Andaman Sea, or take to the spa for much-needed serenity.
Marriott Owner Benefits
Marriott owners get the most diverse vacation opportunities, such as cruises, guided tours, as well as private luxury homes. From the Caribbean Islands to the opposite side of the world in the Asia Pacific—worldwide travel is easy with Marriott.
Exchange With Interval International
Unique to Marriott is their ownership of Interval International. II is an exchange program that gives club members access to over 3,000 additional resorts and spans over 80 nations globally. Offices for Interval International are located in 15 different countries, making service and guidance reachable at all times, as well as any location.
Disney Vacation Club
Perhaps the most popular brand for families, Disney Vacation Club makes vacations fun for kids and parents alike. Becoming a member starts with buying points from a DVC resort. DVC points are like vacation currency. Your annual allotment depends on the resort, unit size, season, and more. You can use your points at your DVC home resort, or spend them at other DVC affiliate resorts worldwide.
Currently, there are no DVC home resorts outside of the United States, but their affiliated resorts are a great option—and owners can exchange on RCI.
Adventures by Disney
Adventures by Disney is the solution to stress that may come with bringing the whole family on an international vacation. Members are able to explore the world and gain access to exclusive tours as well as unforgettable experiences. With Adventures by Disney, guides with local expertise and knowledge ensure that vacationers are connected and excited for their international trip.
Exchange With RCI
DVC members wishing to create their custom international vacation can also use RCI to trade their points and seek adventures worldwide. DVC is only a win-win for world travelers with kids. Take your vacations to Disney every year, or mix it up with some global travel and adventure with vacation exchange.
The Best Benefits to Vacation Ownership
Owning a timeshare gives families the opportunity to vacation every year, no matter the season or travel style. World travelers can expect their timeshare ownership to give them phenomenal experiences, such as visiting Mexico or Europe. Not to mention, timeshare resorts offer the best amenities and accommodations.
Get Started Today
Our Licensed Real Estate Agents pride themselves on providing outstanding service and support. We're here to guide timeshare buyers through every step of the resale process. Simply call 1-800-410-TEAM or send us an email!