Interested in how to buy a timeshare in Orlando? As leading experts in the timeshare industry, we can offer you insight into the best way of buying a timeshare on the secondary market.
Should You Buy a Timeshare?
Buying a timeshare can feel like a big decision, and that's because it is! While no one can make the decision for you, it's important to know exactly what you're buying. If you love going to the same place every year, buying a timeshare week at a resort may be in your best interest.
However, if you enjoy traveling to new places, you may want to look into buying a timeshare that is associated with a vacation club and is points-based. Some of the most popular points-based timeshare programs are Hilton (HGVC), Club Wyndham and Disney Vacation Club.
Timeshare Pros and Cons
You may be wondering still, why do people buy timeshares? A few of the best things about buying a timeshare is that you will have priority access to travel to your resort (or resorts) and you will have much more space than a hotel room. Timeshares are great for families and couples for these reasons. Additionally, they are located near some of the top theme parks and travel destinations in the world—like Orlando. Some of the most important things to consider are how much you travel and where you want to go.
Buying Resale
Of course, you can buy a timeshare in Orlando or nearly anywhere in the world nowadays. If you're curious as to whether or not you should buy one, we recommend listing out the pros and cons. If the price is concerning to you, consider buying timeshare on the secondary market. Not to mention, you can also look into timeshare financing with low-interest rates to make the buy worthwhile.
Maintenance Fees
Timeshare maintenance fees are a hot topic when it comes to talk about if a timeshare is worth it. As a timeshare owner, you will have to pay an annual maintenance fee. It's important to note that there has been an upward trend in maintenance fees over the last decade.
What exactly are timeshare maintenance fees? Generally, these fees cover the continued maintenance of the resort as well as the beautification of the grounds. Not to mention, they go into building new amenities for you to enjoy each year, and to protect the resort in the event of a hurricane or other damage that can occur.
Many owners don't mind paying their maintenance fees since they are guaranteed a luxurious vacation each year. It's important to evaluate your budget to make sure buying a timeshare makes sense for your family. They oftentimes can save you money in the long run as opposed to booking hotel stays each year.
How to Buy a Timeshare in Orlando
Now that we have covered the basics, let's dive into how to buy a timeshare in Orlando. The two main ways people buy a timeshare in Orlando are either directly through a developer at a timeshare presentation or with timeshare resale.
Buying Timeshare On the Secondary Market
Generally, timeshare presentations last anywhere from 90 minutes to a full two hours (sometimes longer) and you will be paired with a sales rep who will show you the resort. At the end of the presentation, you will sit down with the representative and discuss buying options, including financing and estimated savings over time.
If you do purchase a timeshare in Florida, you will generally have a ten-day rescission period to cancel your purchase and get your money back. After that time, you will have to stay in your timeshare contract or consider selling it.
We recommend shopping timeshares online via the resale market so you can browse every brand and destination in the comfort of your home, including some of the best timeshares to buy. Not to mention, you can get a great deal buying timeshare on the secondary market. Since you will be purchasing from a previous owner, you have the option to negotiate the terms of sale, unlike in a direct timeshare presentation.
Timeshare Resales Company In Orlando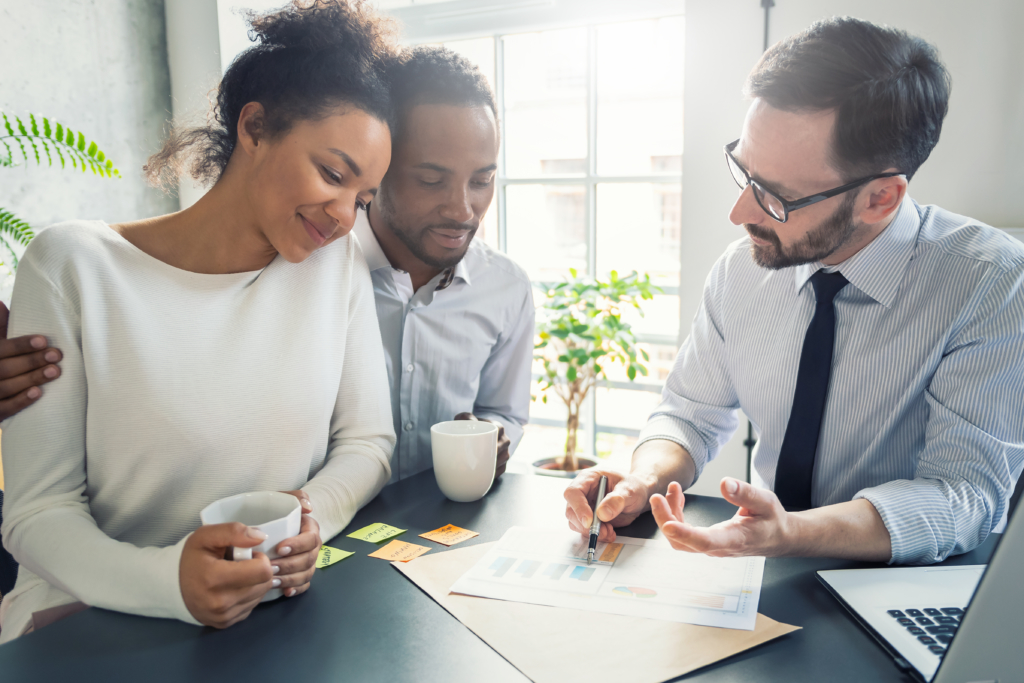 Not to mention, you can work with one of our Licensed Real Estate Agents who are experts in timeshare resale. They are trained and licensed to help negotiate sales, find the best terms and deliver full transparency during the entire process. Additionally, they will be there for each step of timeshare closing services. For a free consultation, call us at 1-800-410-8326 or send an email to team@fidelityresales.com.