Colorado is one of the most scenic destinations in the United States. The state is covered in mountains, canyons, forests, rivers, and desert lands. With all the different terrains comes lots of outdoor activities and adventures. Colorado is famous for its world-class skiing, but a vacation in this destination is beautiful any time of year. With a Colorado timeshare, you can come back to experience this amazing state whenever you want!
History of Colorado Timeshare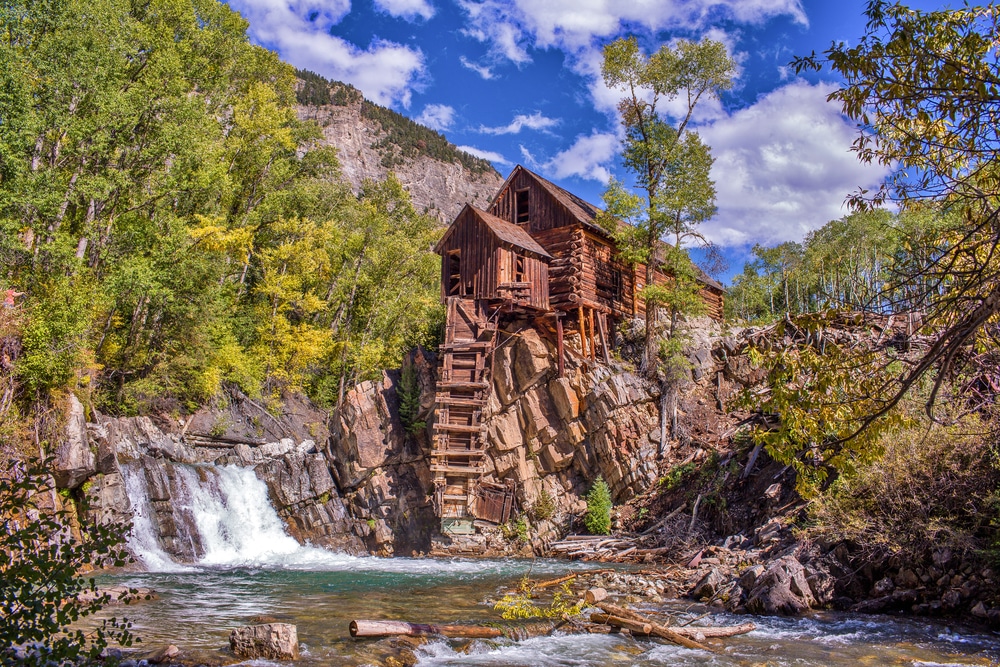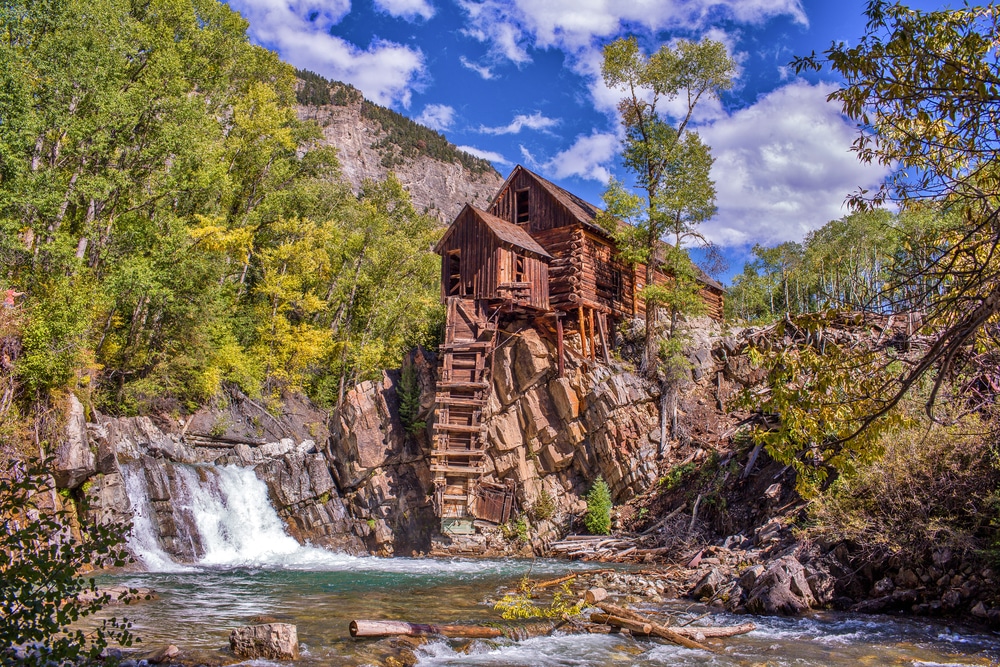 Colorado's amazing history goes back years– millions of years. Colorado is actually one of the best places to see dinosaur fossils! The Denver Basin contains one of the best records of the extinction of the dinosaurs. In fact, triceratops remnants were found there in 1887 and 2019. The largest known set of dinosaur tracks in the country can be found in Colorado. A hike through Colorado could be a walk amongst the dinosaurs.
A more modern bit of Colorado's history includes some stories of the Wild West. The state became the center of activity after gold was discovered in the 1880s. People looking to get rich quickly headed to Colorado, bringing in a group of hard-working but possibly unruly men. Some of Colorado's current towns were built in this time, now full of stories of rowdy saloons and shootouts. Today some of those towns are preserved as tourist destinations but some are actually full-fledged, modern cities. You can even find amazing timeshare resorts in some of Colorado's Old West towns.
Things To Do When Visiting Your Colorado Timeshare
In Colorado today, nature is celebrated but you will also find bustling metropolitan areas. From National State Parks to museums and live entertainment, there is never a shortage of fun in Colorado! Depending on the time of year, you'll find a variety of unforgettable adventures in Colorado. You'll have to visit your timeshare every year to experience all that Colorado has to offer.
Outdoor Activities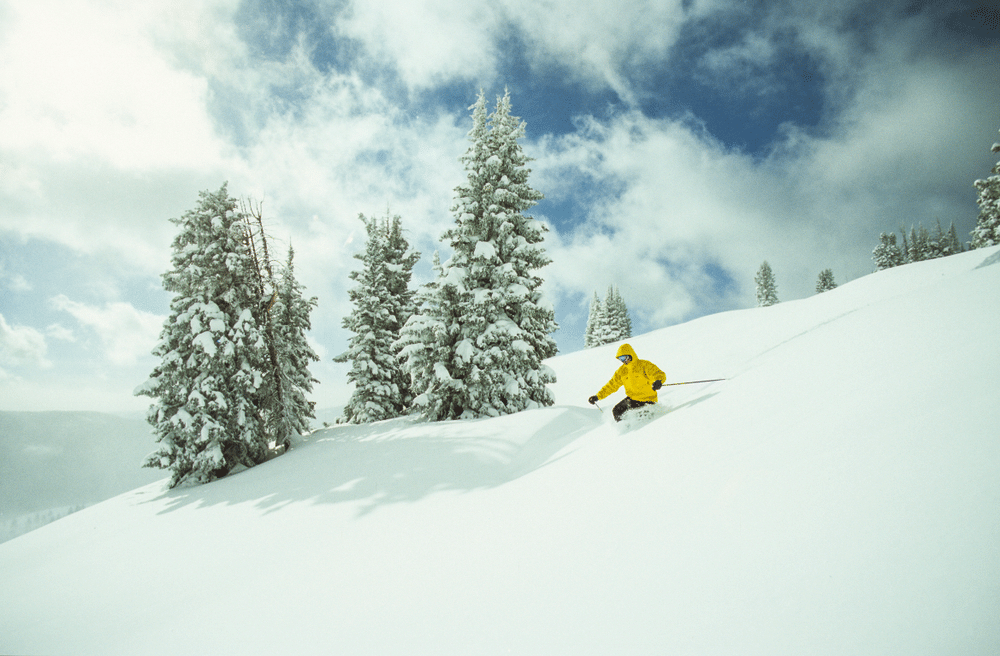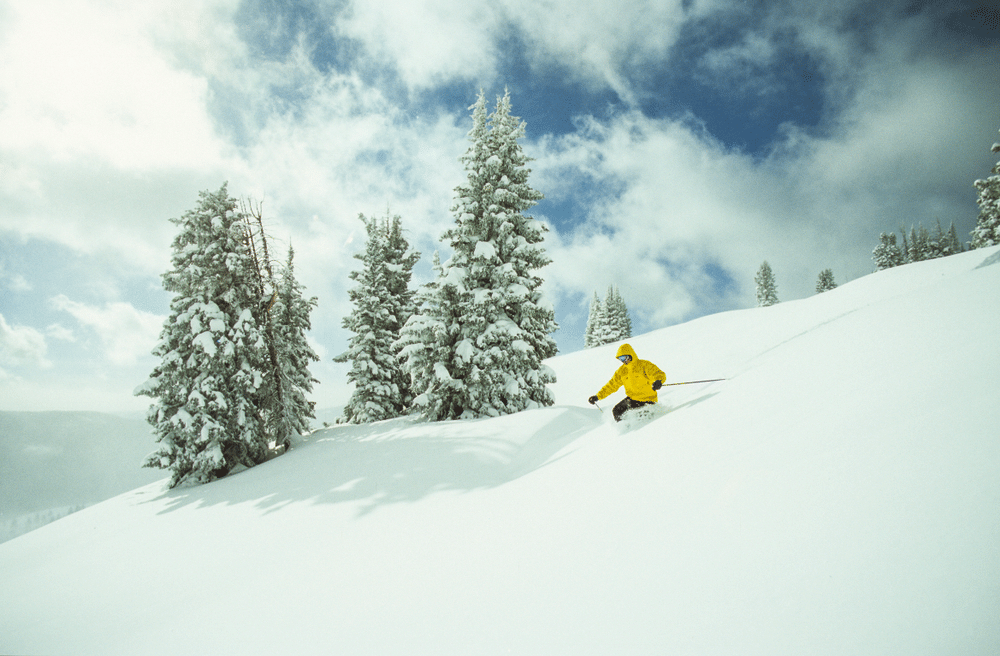 When you think of Colorado, your first thought probably involves the Rocky Mountains. This vast mountain range provides a lot of activity throughout the year, including skiing and hiking. In the winter, you'll find some of the world's best ski trails in Colorado. There are incredible ski resorts all over Colorado, but Breckenridge is one of the most visited. With over 155 trails, Breckenridge is the perfect place for expert skiers and beginners alike. For those ready to hit the slopes right away, head straight to Breckenridge Ski Resort. If you need some lessons, Breckenridge Ski & Ride provides guidance for those who need it.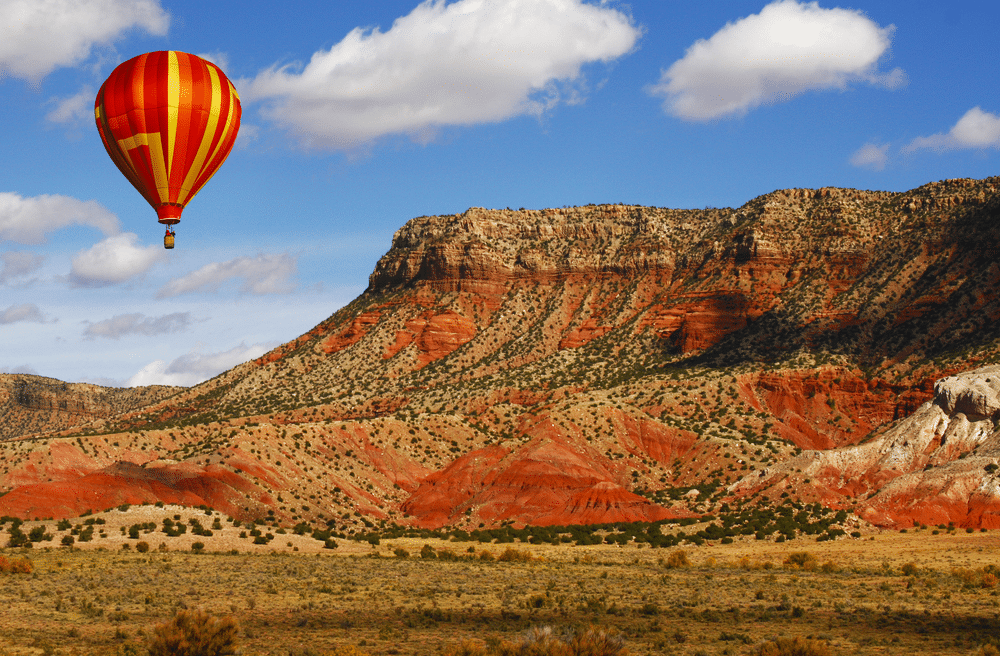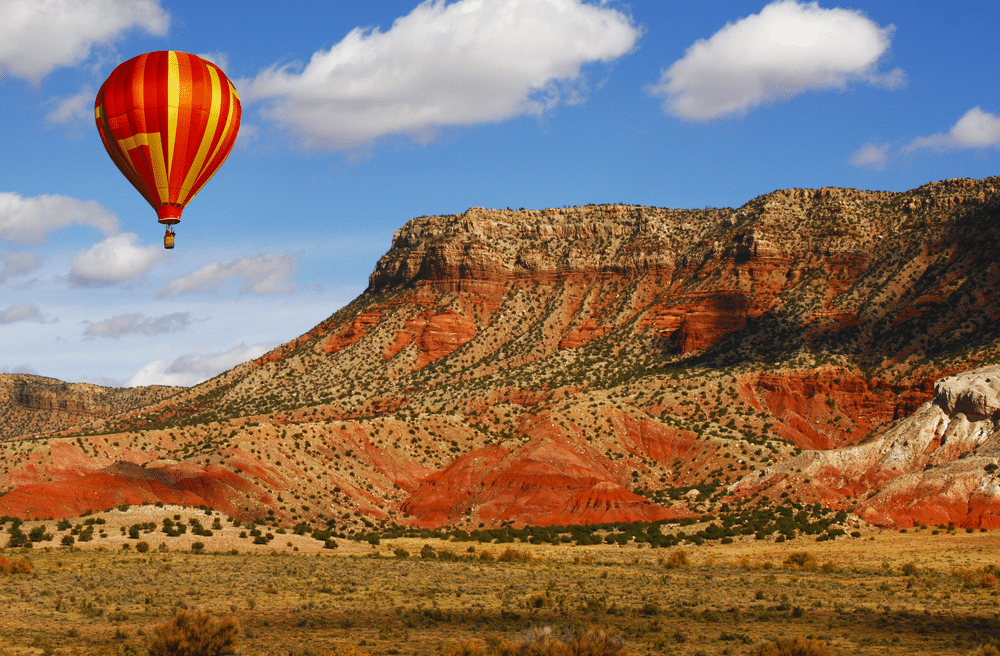 In warmer months, many of the best activities will give you a thrill as well as an incredible view. The mountains of Colorado are perfect for hiking and mountain biking. There are hundreds of miles of trails leading through Colorado's diverse landscapes. Colorado has plenty of rivers and lakes, which are perfect for an afternoon of boating or tubing. Golf lovers can enjoy a round at a championship course, complete with stunning views. For a bird's-eye view, take a hot-air balloon ride to see Colorado from a different perspective. To fully immerse yourself in nature, Colorado is home to more than 13,000 campsites.
Attractions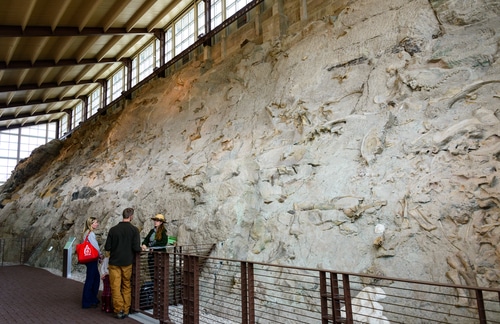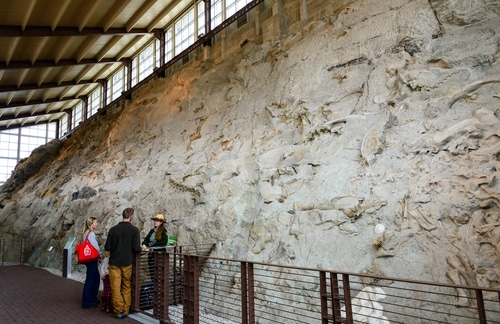 If you're looking for even more fun when visiting your Colorado timeshare, the Centennial State has plenty of attractions for the whole family. There are plenty of museums and zoos in Colorado, including Outlaws & Lawmen Jail Museum and Denver's Downtown Aquarium. Dinosaur Monument is in northwest Colorado and is the site of over 1,500 fossils and perfectly preserved petroglyphs. Visitors can also hike, camp, and go river rafting in the monument park. There are plenty of sporting events to catch, including Colorado Rockies baseball and Denver Broncos football games. For thrill-seekers, head to Elitch Gardens Theme Park in Denver or Glenwood Caverns Adventure Park. Glenwood Caverns is the only mountain-top theme park in the country and has many attractions, including cave tours The Giant Canyon Swing.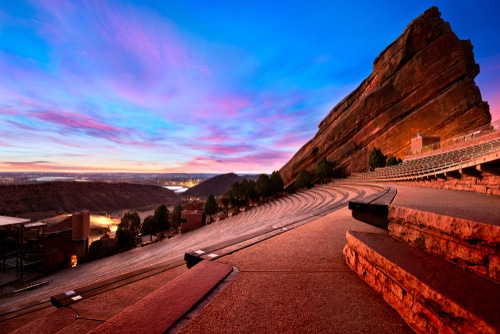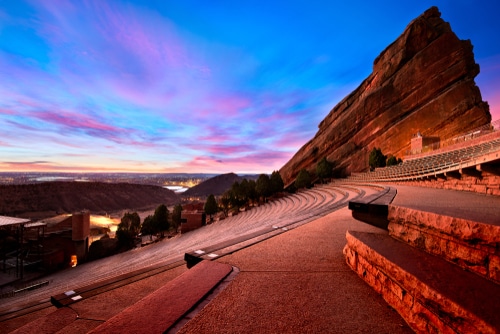 There are plenty of opportunities to see beautiful art throughout Colorado. Visit the Colorado Springs Fine Arts Center or celebrate local artisans at an art festival. Denver Performing Arts Complex is home to the Colorado Symphony Orchestra, Opera Colorado, Denver Center Theater Company, and the Colorado Ballet. Other opportunities to see a live performance include the Shakespeare Festival in Boulder and the Breckenridge Music Festival. Red Rocks Amphitheater, located ten miles from Denver, is a stunning open-air amphitheater built into the side of a rock structure. Some of music's top acts perform at this venue, so be sure to check the schedule before your trip to your Colorado timeshare.
Food and Drink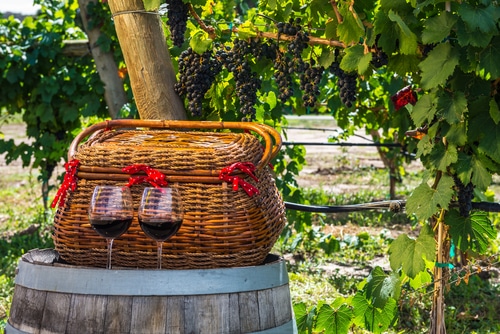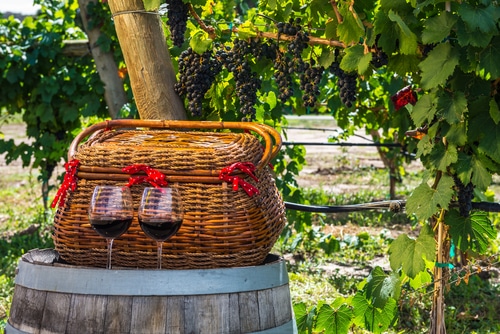 Colorado is a foodie's dream vacation destination. Farm-to-table cuisine is getting more and more popular in Colorado, meaning fresher ingredients and more sustainable restaurants. You'll also find a lot of Mexican-inspired dishes in the area, due to the state's Southwest location. You can also enjoy some amazing drinks in Colorado. In fact, Colorado's breweries produce more barrels of beer yearly than any state! You can tour many breweries in Colorado, including the New Belgium Brewing Company in Fort Collins. For wine enthusiasts, there are wineries in Colorado that offer tours, vineyard picnics, and tastings. The Western Slope near Grand Junction is actually known as Colorado's wine country. If good food and drinks are important factors of your vacation, Colorado is the spot and a yearly timeshare visit will help you taste it all!
Timeshare Resorts In Colorado
There are incredible timeshare resorts all over Colorado. It's no wonder because there is so much to do in Colorado, that you'd have to visit multiple times to see it all! From ski lodges and cabins to desert oases, Colorado has a resort perfect for anyone seeking beauty and adventure. Here are some of our favorite timeshare resorts in Colorado.
Club Wyndham Pagosa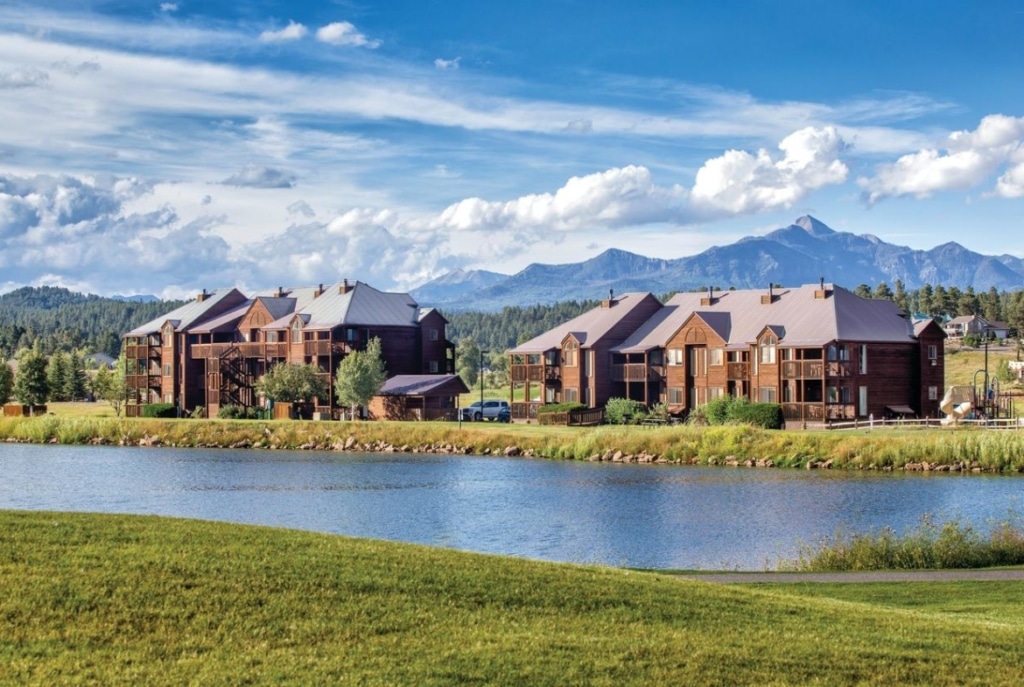 In the mountains of southwestern Colorado, you'll Club Wyndham Pagosa timeshare resort. This resort borders the San Juan National Forest, a 1.8 million-acre forest that boasts terrain that ranges from high-desert mesas to alpine peaks. If you're looking for amazing outdoor activities, look no further than San Juan National Forest, which is right outside your door at Club Wyndham Pagosa. The resort also offers plenty of activities for guests, including golf, fishing, horseback riding, and cross-country skiing. For a fun day trip, drive an hour to Durango to explore the historic Wild West railroad town. Accommodations are spacious and comfortable, with one- and two-bedroom villas that can sleep up to six. Villas also include full kitchens and laundry units for the guests' convenience.
Grand Lodge on Peak 7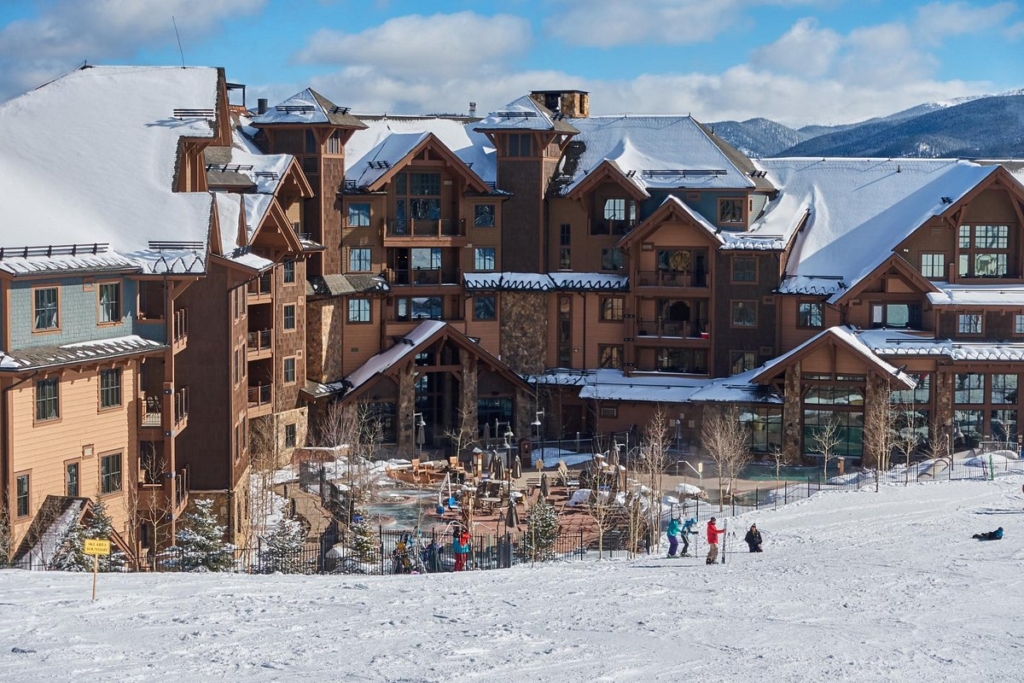 The Grand Lodge on Peak 7 is a ski-in/ski-out timeshare resort located in scenic Breckenridge, Colorado. This is the ideal destination for those looking for the best when it comes to a family skiing experience. Peak 7 is perfect for intermediate-level skiers and The Independence Chair will get you to the top of Peak 7, right from outside the resort's doors. There are also more trails on Peak 7 that can lead more advanced skiers to more challenging terrain. There are many hot tubs and pools at the resort as well as The Grotto, which is an adults-only area with a hot tub, sauna, and steam room. This is the perfect resort to come home to after a long day on the slopes, offering a spa and restaurants/bars to unwind. Timeshare villas at this resort include full kitchens and enough space for the whole family to enjoy.
Buy Timeshare In Colorado
Are you ready to embark on yearly adventures in Colorado? Timeshares in Colorado are the perfect way to explore the state, all while enjoying spacious and fully-equipped accommodations. Firstly, browse our selection of available Colorado timeshares for sale. Then, when you find the right one for you and your family, simply make an offer! Deciding to buy a timeshare can be overwhelming, so we're here to help. Contact us today at (407) 465-5188 or at team@fidelityresales.com. Our team of licensed real estate agents has the experience and knowledge to make buying a timeshare in Colorado simple!