Vacation owners at Club Wyndham have the freedom to travel to timeshares anywhere they want in the world. Thanks to Wyndham's points-based system, owners are in control of not only where and when they go but also how long they stay. Regardless of the timeshare location you choose, you can always expect world-class hospitality from Wyndham. No matter where you stay with a Wyndham timeshare resort, you'll be able to enjoy spacious villas and modern amenities. In no particular order, we narrowed down the top 10 Club Wyndham resorts around the world.
Club Wyndham Resorts
1. Wyndham Margaritaville Rio Mar – Rio Grande, Puerto Rico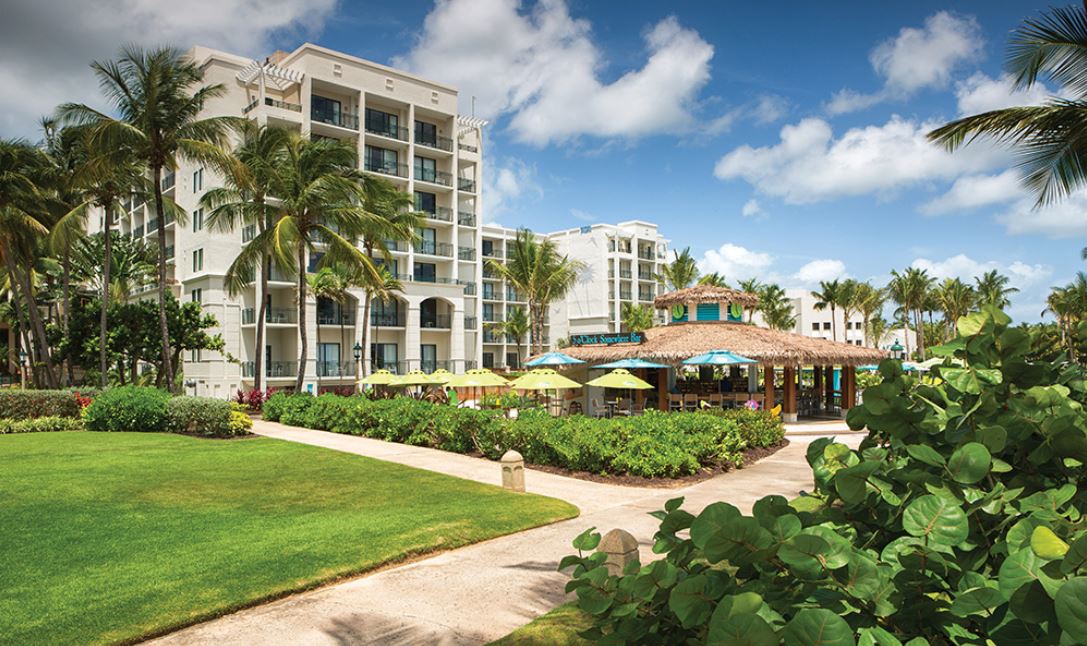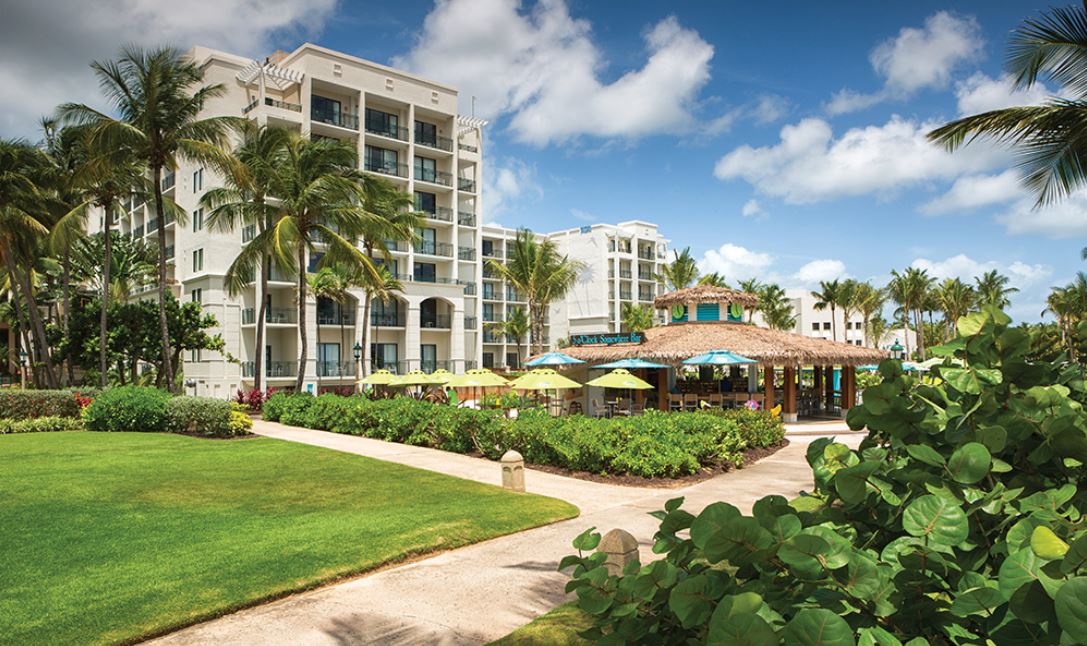 Wyndham Margaritaville Rio Mar is found between the lush rainforests and gold sand beaches of Rio Grande. In Margaritaville fashion, enjoy doing absolutely nothing or take advantage of the facilities amenities. Not to mention, Puerto Rico is one of the best Wyndham timeshare locations. So, enjoy the beauty of the island and completely unwind in this tranquil hideaway.
2. Wyndham At Waikiki Beach Walk – Honolulu, Hawaii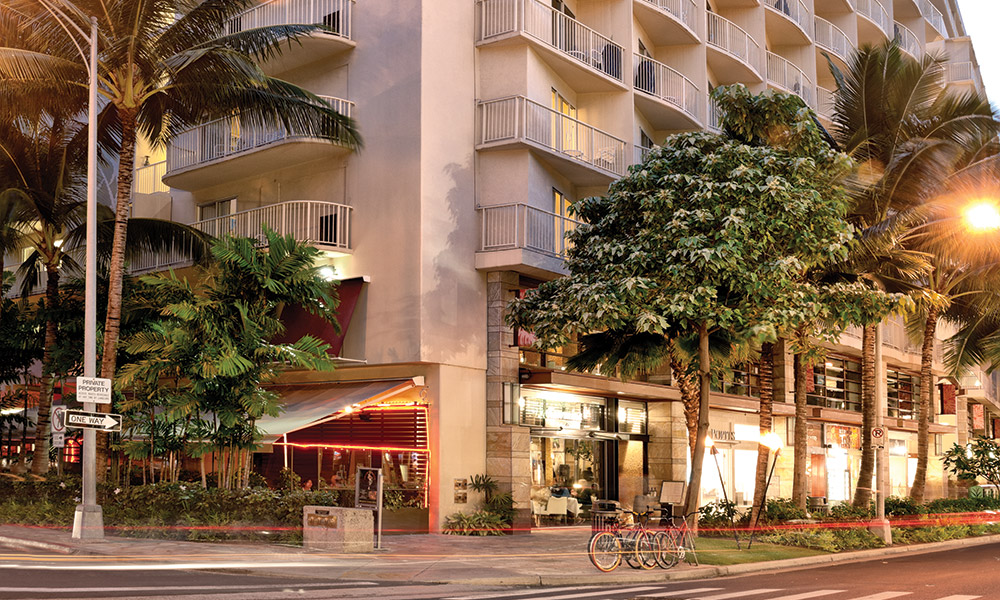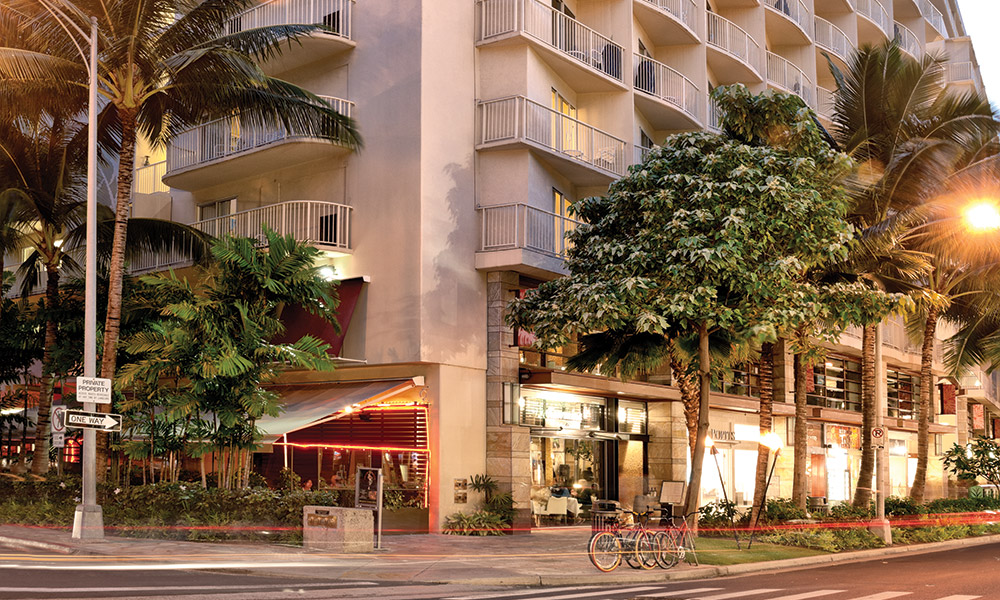 Spend your trip lying out by the pool or swimming in the ocean while staying at Wyndham At Waikiki Beach Walk. This fantastic Club Wyndham resort is conveniently located close to the best Honolulu shopping, dining and live entertainment. In addition, this family-friendly timeshare has an activities desk to keep everyone entertained throughout your trip.
3. Marina El Cid Hotel And Yacht Club, A Wyndham Resort – Quintana Roo, Mexico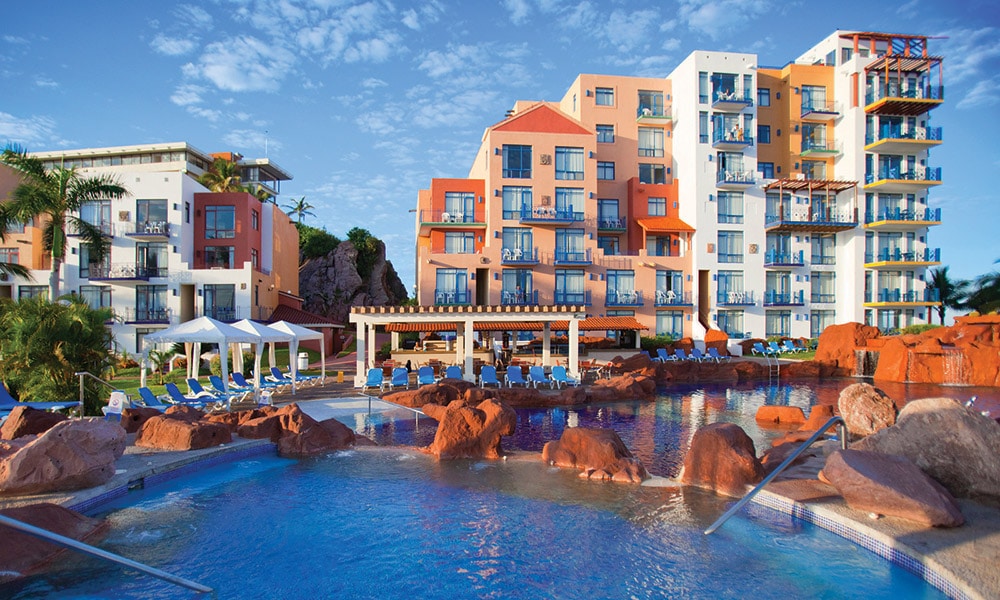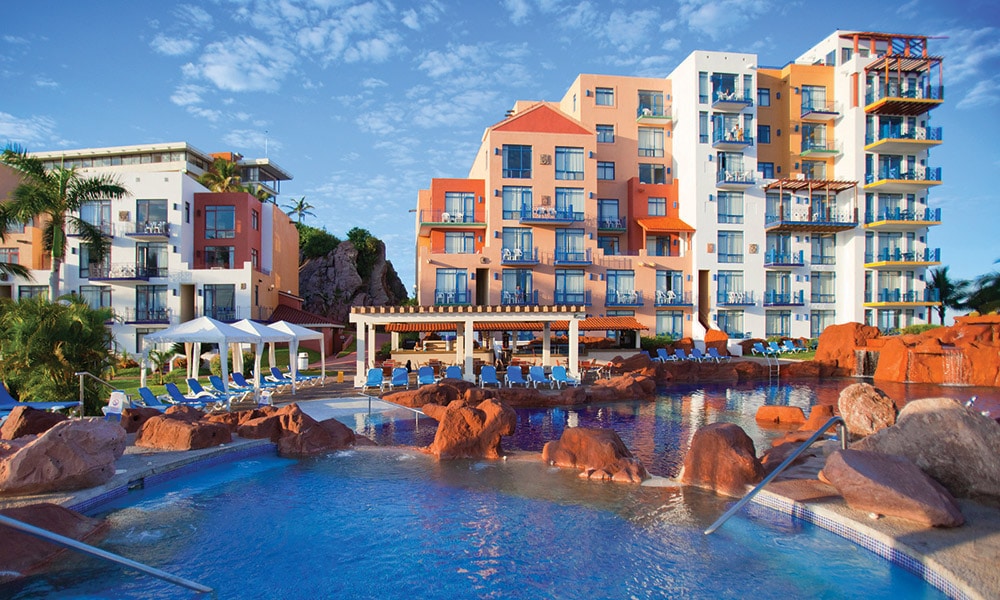 Marina El Cid Hotel And Yacht Club, A Wyndham Resort, is next to Puerto Morelos National Reef Park and offers excellent snorkeling, scuba diving, and sightseeing opportunities. The 22,000-sq.ft. pool has a waterfall, slides, a kiddies' area, a swim-up bar as well as underwater lounge chairs. In addition, on-site amenities include direct beach access, spa, sauna, salon and a playground.
4. Wyndham Club Resort Brasil – Foz do Iguaçu, Brazil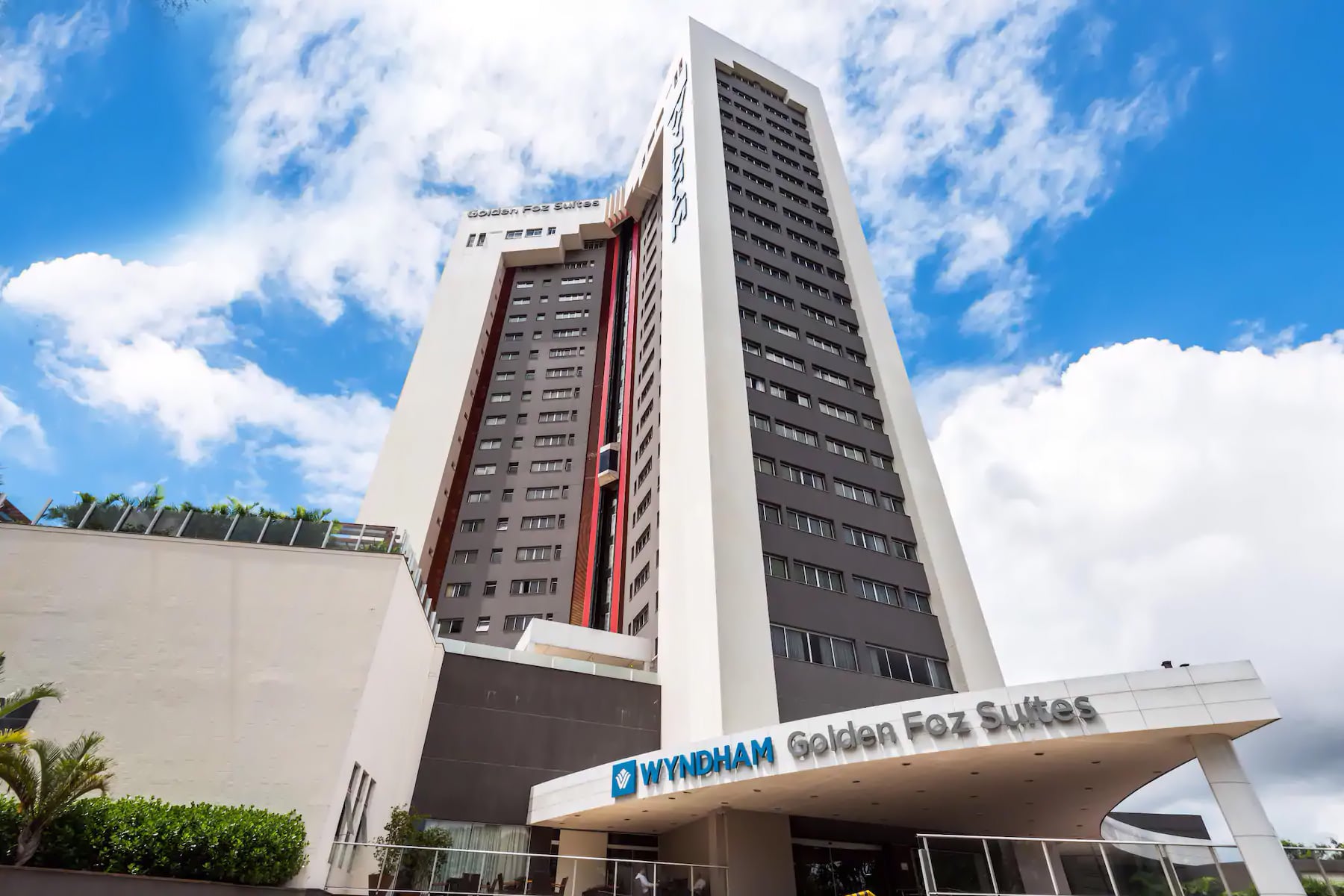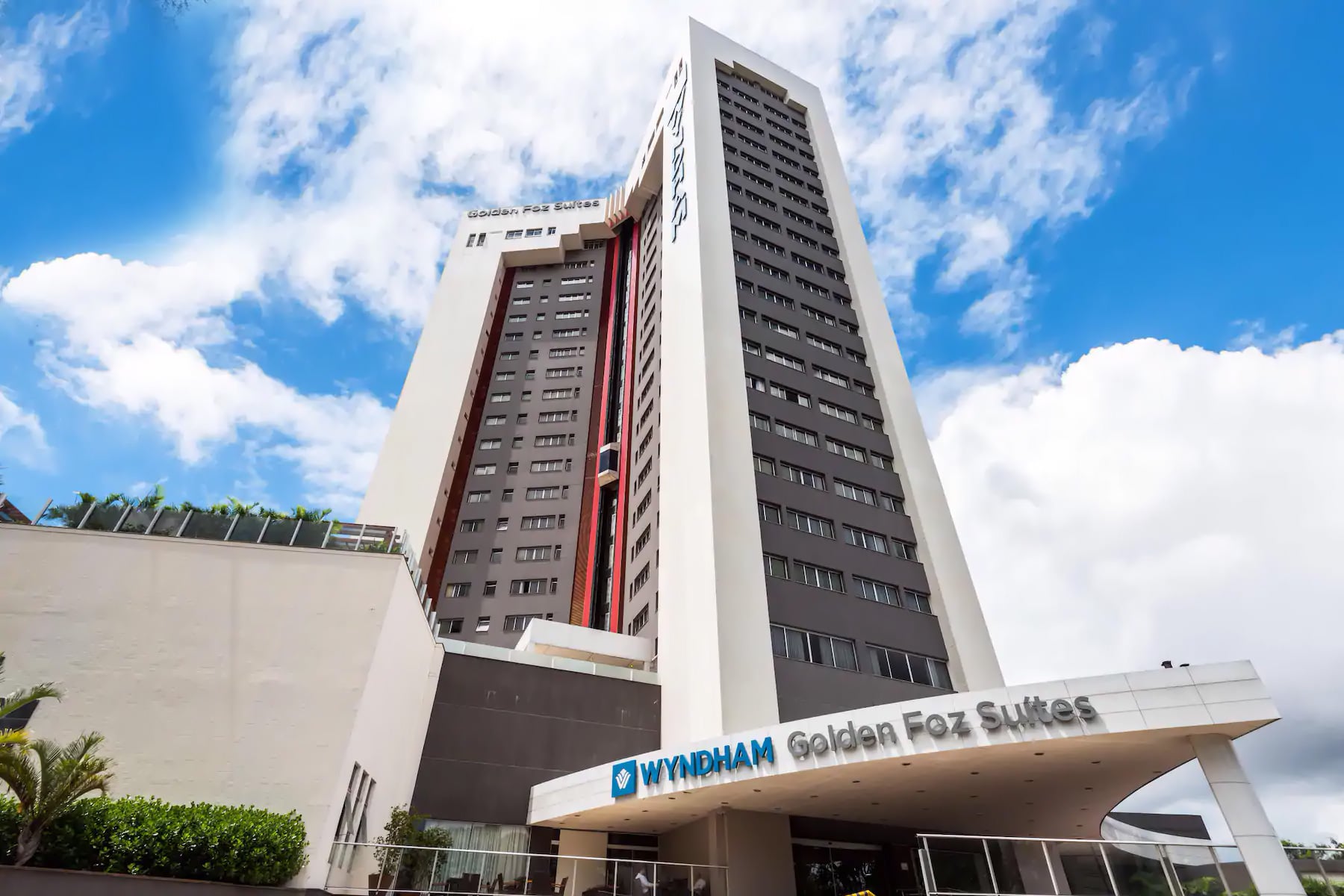 Located where Brazil, Paraguay, and Argentina meet, Wyndham Club Resort Brasil at Foz do Iguaçu is the perfect place to explore the largest country in South America. The resort offers visitors outdoor pools, a fully-equipped fitness center as well as an on-site restaurant and bar. In addition, Iguazu Falls, the world's most extensive collection of waterfalls, is nearby and is a must-see.
5. Wyndham Kingstown Reef – Orlando, Florida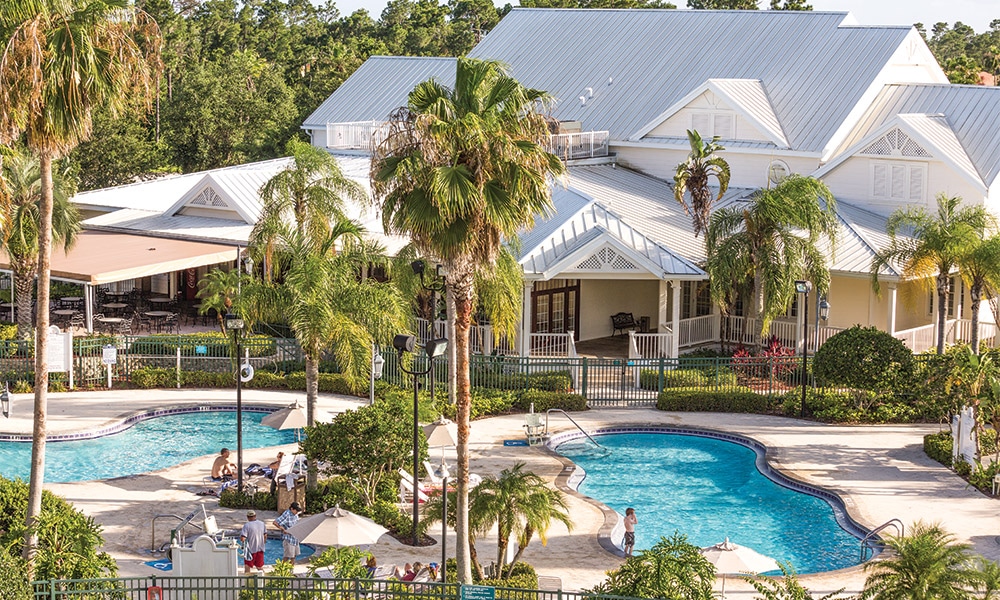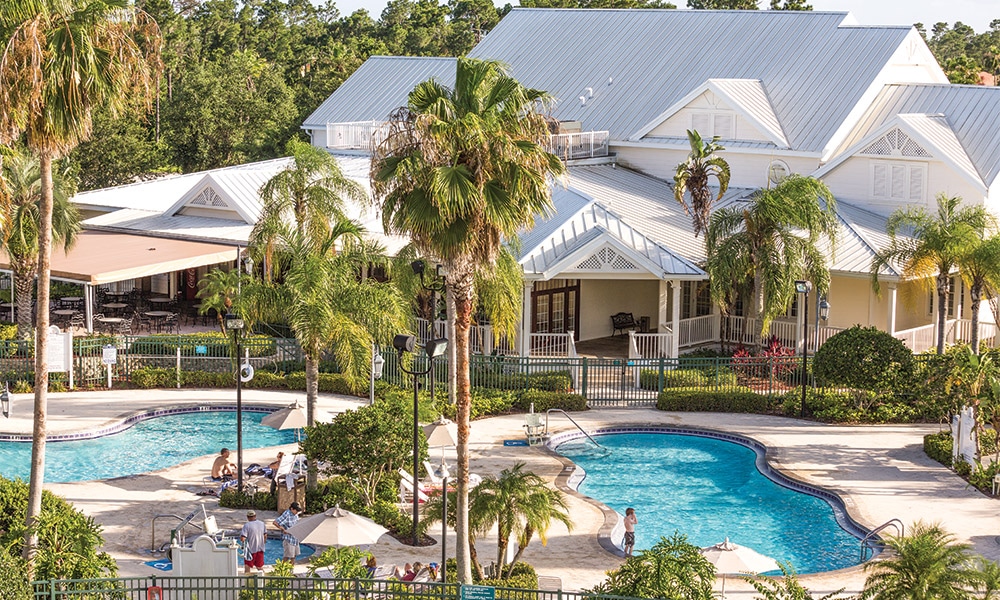 Wyndham Kingstown Reef is conveniently located near Orlando's theme parks, attractions, nightlife, golfing, dining and shopping. The pool area includes two freeform swimming pools, a kiddy pool with a waterfall, a hot tub as well as a poolside cabana bar that serves food, drinks and cocktails. In addition, this Club Wyndham resort offers a spa, tennis courts, fitness center, game room and auto rentals.
6. Wyndham St. Thomas At Elysian Beach – Nazareth, St. Thomas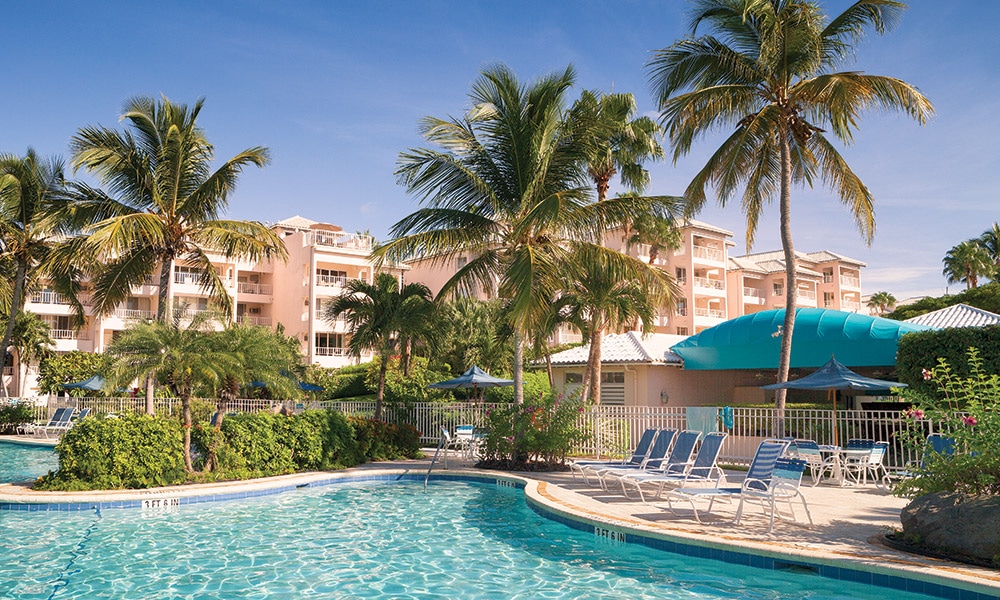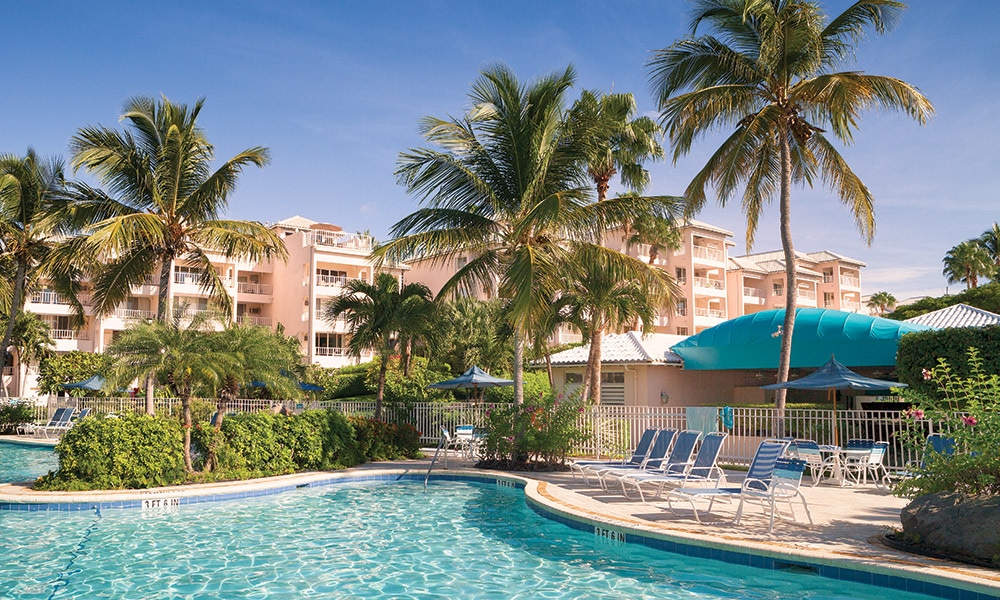 An idyllic setting is created by palm-shaded hills surrounding Wyndham St. Thomas At Elysian Beach. Besides the private beach, guests love the offered water sports, including sunfish sailing, kayaking, windsurfing, swimming as well as introductory scuba lessons. Not to mention, dinner in a local restaurant will be a casually elegant experience.
7. Wyndham Westwinds – Myrtle Beach, South Carolina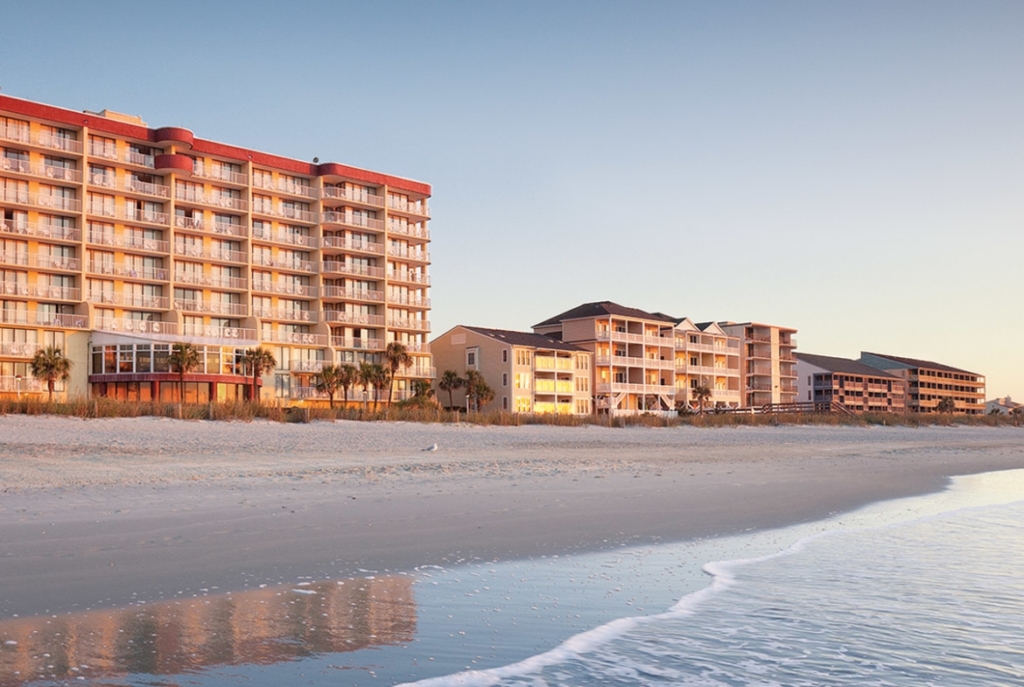 A peaceful stroll along the sands of Myrtle Beach's shoreline is just steps away from Wyndham Westwinds. Avid golfers love Myrtle Beach because it has over 100 golf courses. In addition, guests have access to both indoor and outdoor pools as well as outdoor grills and lounge chairs. Not to mention, this Club Wyndham resort is one of the best Myrtle Beach timeshares to buy.
8. Club Geopremiere At Auberge Du Lac Morency – Saint-Hippolyte, QC, Canada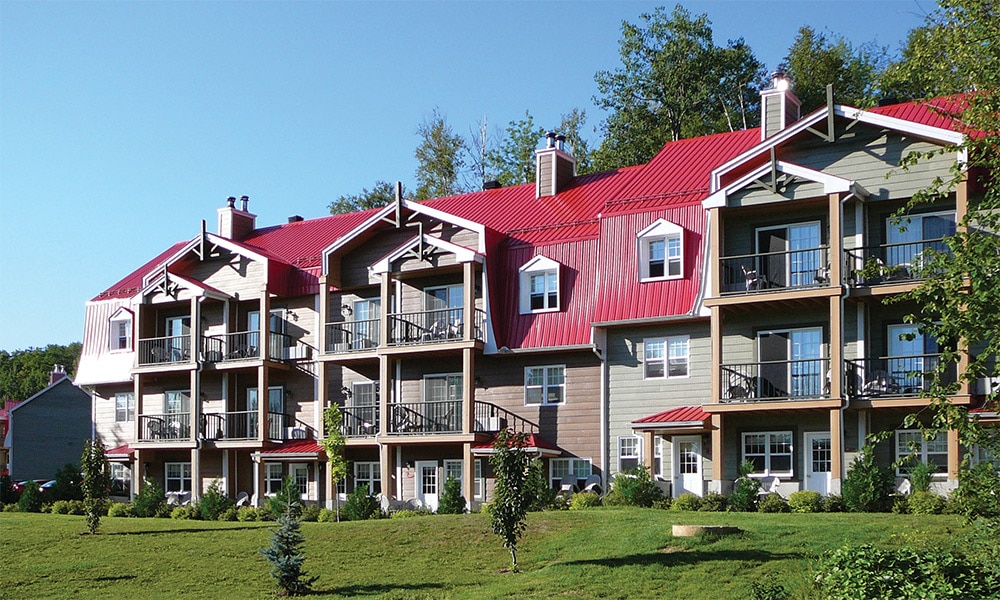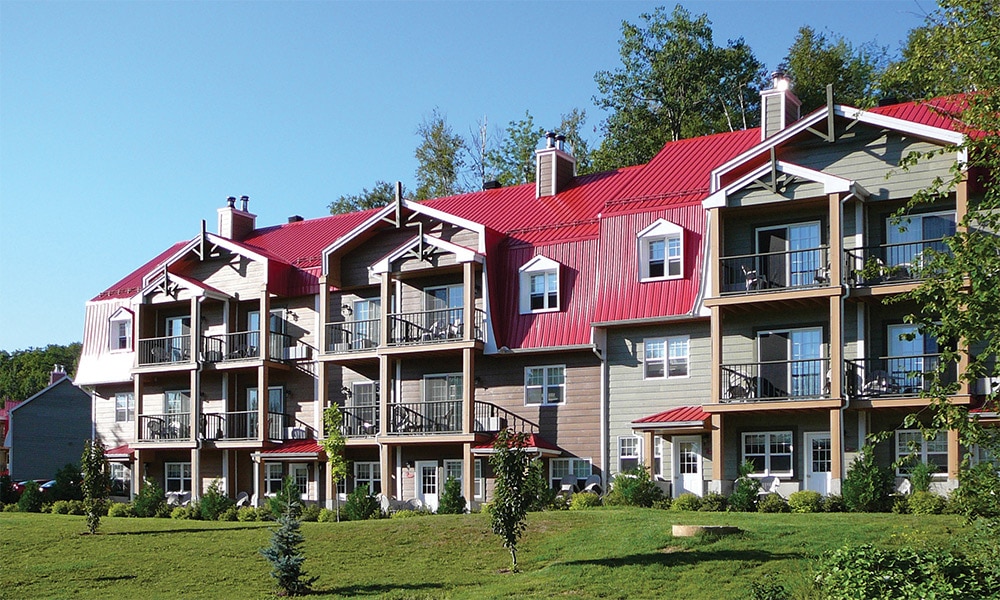 Club Geopremiere At Auberge Du Lac Morency offers a peaceful getaway nestled in the woods surrounding Lake Morency. Its hometown, St. Hippolyte, welcomes visitors all year round with alpine charm. During the warmer months, guests can fish, canoe on the lake, paddleboat or go for a hike on one of the trails winding through the property. For wintertime action, enjoy renting a snowmobile on-site.
9. WorldMark South Pacific Denarau Island – Nadi, Fiji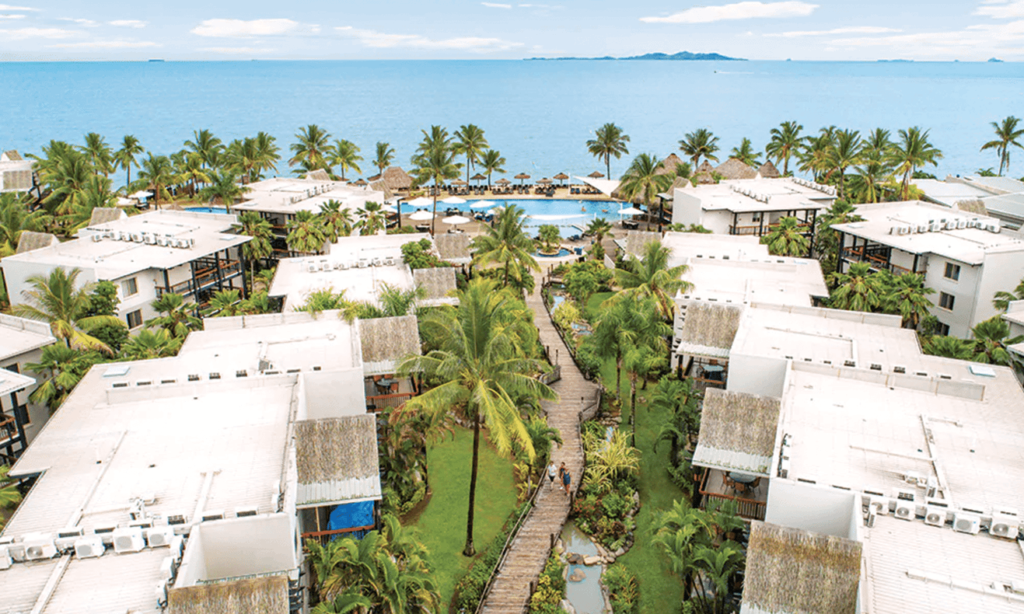 Experience world-class hospitality and amenities at WorldMark South Pacific Denarau Island. This magnificent tropical paradise RCI Gold Crown resort is located in Fiji. Stunning views of the crystal-clear waters can be enjoyed from your suite's thatched-roof balcony. Additional amenities include a swim-up bar, activities center, babysitting services as well as a swimming pool.
10. Wyndham Desert Blue – Las Vegas, Nevada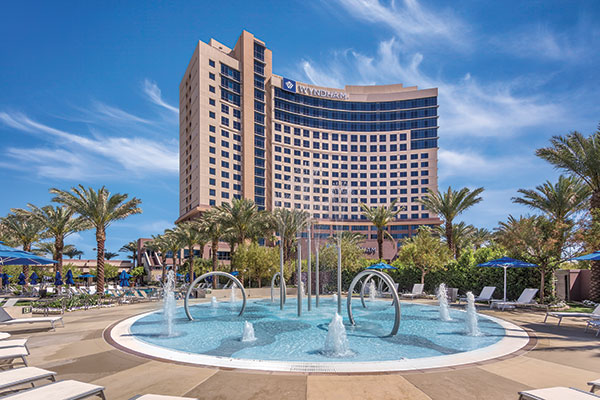 The luxury, space, and amenities of Wyndham Desert Blue combine comfort and stature. Near the Las Vegas Strip, this timeshare is located in the heart of one of the world's most famous travel destinations. Centered within an atmosphere of glitz and fun, the property offers a barbecue area, swimming pools, sunbathing area, arcade games and an activities desk.
Purchase Club Wyndham Resorts Timeshare Resale
There is a Club Wyndham resort for everyone, whether you are taking a road trip or traveling halfway across the world. There is something for everyone's vacation wishlist at Wyndham timeshares, including locations on beaches, mountainsides, cities and more. We make purchasing Club Wyndham timeshares easy for you. First, you can browse all of our available Wyndham timeshares for sale. Then, make an offer! Our team is here to assist you if you're considering buying timeshare points. Contact us today at (407) 465-5188 or at team@fidelityresales.com. With the experience and knowledge of our real estate agents, buying Club Wyndham points is simple!