The Hilton hospitality company began in the early 1900s when founder Conrad Hilton acquired a small hotel in Texas. Since then, Hilton has built a reputation for innovation and modernization in the hospitality industry. In fact, Hilton hotels were the first to place TVs in every room. Hilton is also credited with developing the first central reservations system. They've been a game-changer since the start. As timeshare began to grow in popularity, Hilton began their own vacation club that we know today, Hilton Grand Vacations. The Hilton vacation club offers a new timeshare model that owners love.
What is Hilton Grand Vacations Club?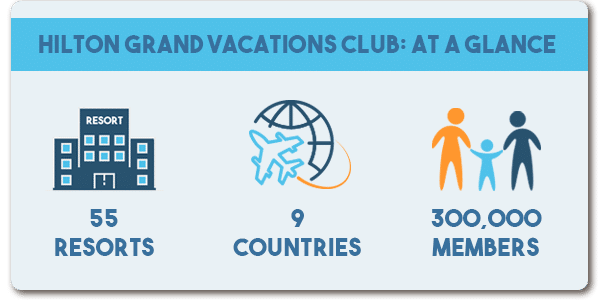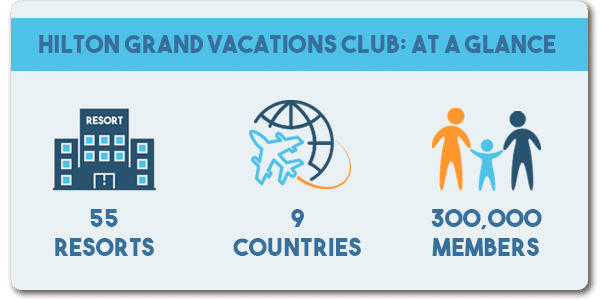 Hilton Grand Vacations Club is the timeshare brand under Hilton Inc., and is also a publicly-traded company. Travelers that prefer to stay with Hilton on vacation can become HGVC owners to enjoy all of the benefits of timeshare and guarantee vacations for life. Hilton Vacation Club offers a points-based system, so owners experience the ultimate flexibility and freedom within their ownership. This flexibility could be one of the reasons why you should buy Hilton Grand Vacations Club timeshares! Points can be used like vacation currency to make reservations at any one of the Hilton resort properties.
Hilton's 55 resorts run the gamut of vacation destinations from tropical destinations like Barbados to urban getaways in New York City. International destinations include the romantic landscapes of Portugal to energizing resorts in Japan's scenic countryside. Hilton has a location for every vacation style, so you're sure to find the perfect getaway for you.
Hilton Grand Vacations Club resorts offer exceptional amenities like game rooms, laundry facilities, on-site fine dining options, exercise rooms, and on-site spas. These offerings enrich owners' vacation ownership experiences, making for unforgettable vacations. So, in addition to incredible vacation destinations, Hilton provides all of the luxuries that you'd desire while vacationing.
Hilton Grand Vacations Club Points
Hilton, like almost all resort developers, uses a points system for timeshare owners. So, if you purchase a Hilton timeshare, your ownership is assigned a certain amount of points known as ClubPoints. The amount of ClubPoints your vacation ownership is worth depends on a number of factors. These can include the resort's popularity, the season or week of the ownership, as well as the size and type of your unit. HGVC members can save points from one year to the next or borrow from the following year. This gives owners the ultimate flexibility when it comes to planning their vacations.
Trade HGVC Points On RCI
Hilton Vacation Club owners also have the opportunity to join the world's largest vacation exchange program, RCI. HGVC points can also be traded for stays at resorts around the world through Hilton's partnership with RCI (Previously known as Resort Condominiums International). RCI allows owners to trade their timeshare weeks or points for stays at thousands of resorts worldwide. By depositing points onto RCI's vacation exchange network, owners are able to exchange them for vacations at over 4,000 resorts. RCI's destinations include nearly every vacation destination you can think of, from the Swiss Alps to Bali. This gives Hilton timeshare owners even more flexibility when it comes to vacation planning. So, even if the timeshare you own is in Myrtle Beach, you'd have the ability to vacation in Maui by just trading your existing points!
Learn More:
Hilton's New HGV Max Program
Hilton Grand Vacations recently announced the start of a brand new ownership program, HGV Max. This new ownership system will give owners more benefits and vacation options than ever before. Hilton Grand Vacations acquired Diamond Resorts in March, which means that Diamond properties would be available to Hilton owners. As of now, the only way for Hilton timeshare owners to book vacations at Diamond properties is by being an HGV Max owner. There are two ways currently to become an HGV Max member. The first way is to buy a qualifying timeshare directly from Hilton after the start of the HGV Max program. Secondly, current HGVC owners can pay a $7,000 initiation fee to enroll in the program. To find more information about HGV Max, you can read our recent blog post about the program.
Hilton Vacation Club Locations
As we mentioned previously, there are over 55 resorts and counting in the Hilton vacation club portfolio. Owners can use their points to make reservations at any of the Hilton Grand Vacations Club properties. The most popular locations include Orlando, New York City, Las Vegas, and more.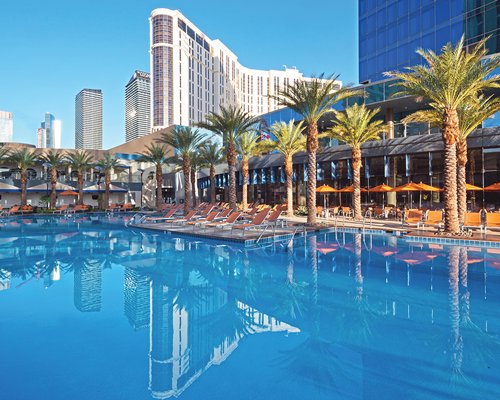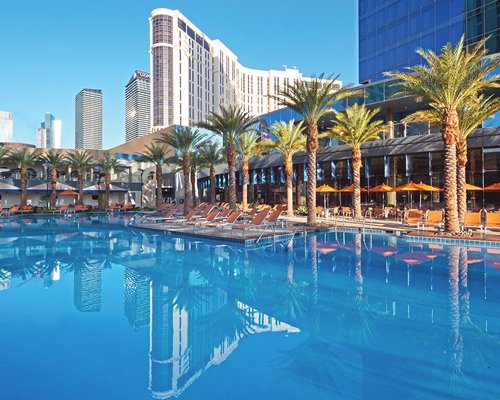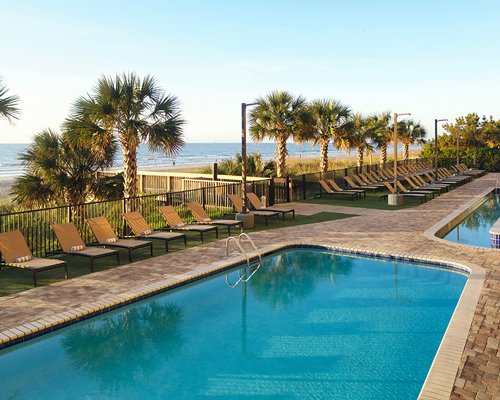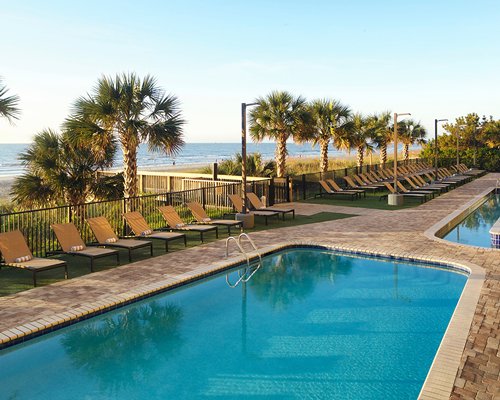 Carlsbad, California
Chicago, Illinois
Breckenridge, Colorado
Orlando, Florida
Miami, Florida
Maui, Hawaii
Waikiki Beach, Hawaii
Big Island of Hawaii
Las Vegas, Nevada
New York, New York
Myrtle Beach, South Carolina
Hilton Head Island, South Carolina
Charleston, South Carolina
Park City, Utah
Washington D.C.
Pisa, Italy
Scotland, United Kingdom
Barbados
Vilamoura, Portugal
Kanagawa, Japan
Los Cabos, Mexico
Hilton Grand Vacations Club Resorts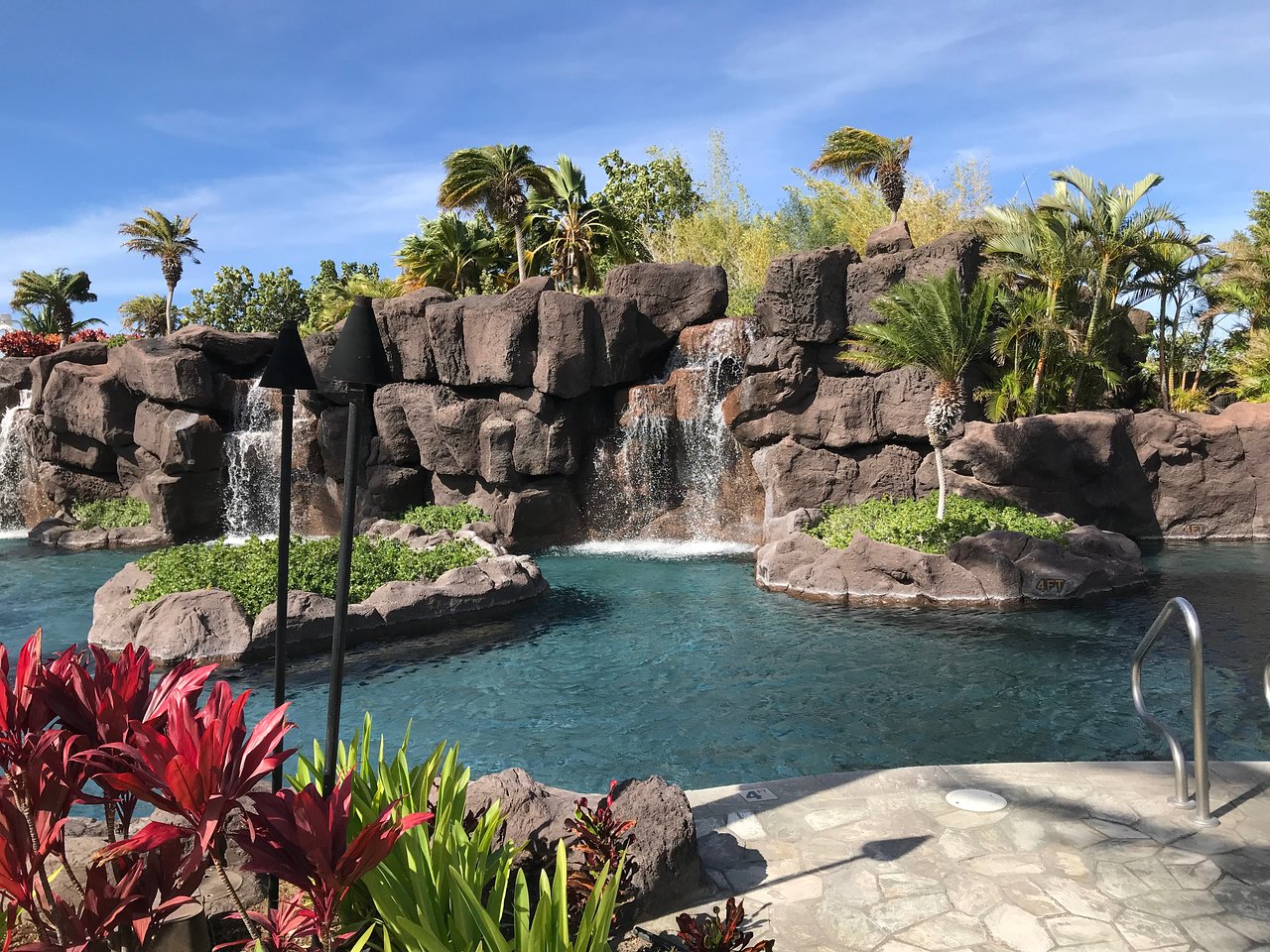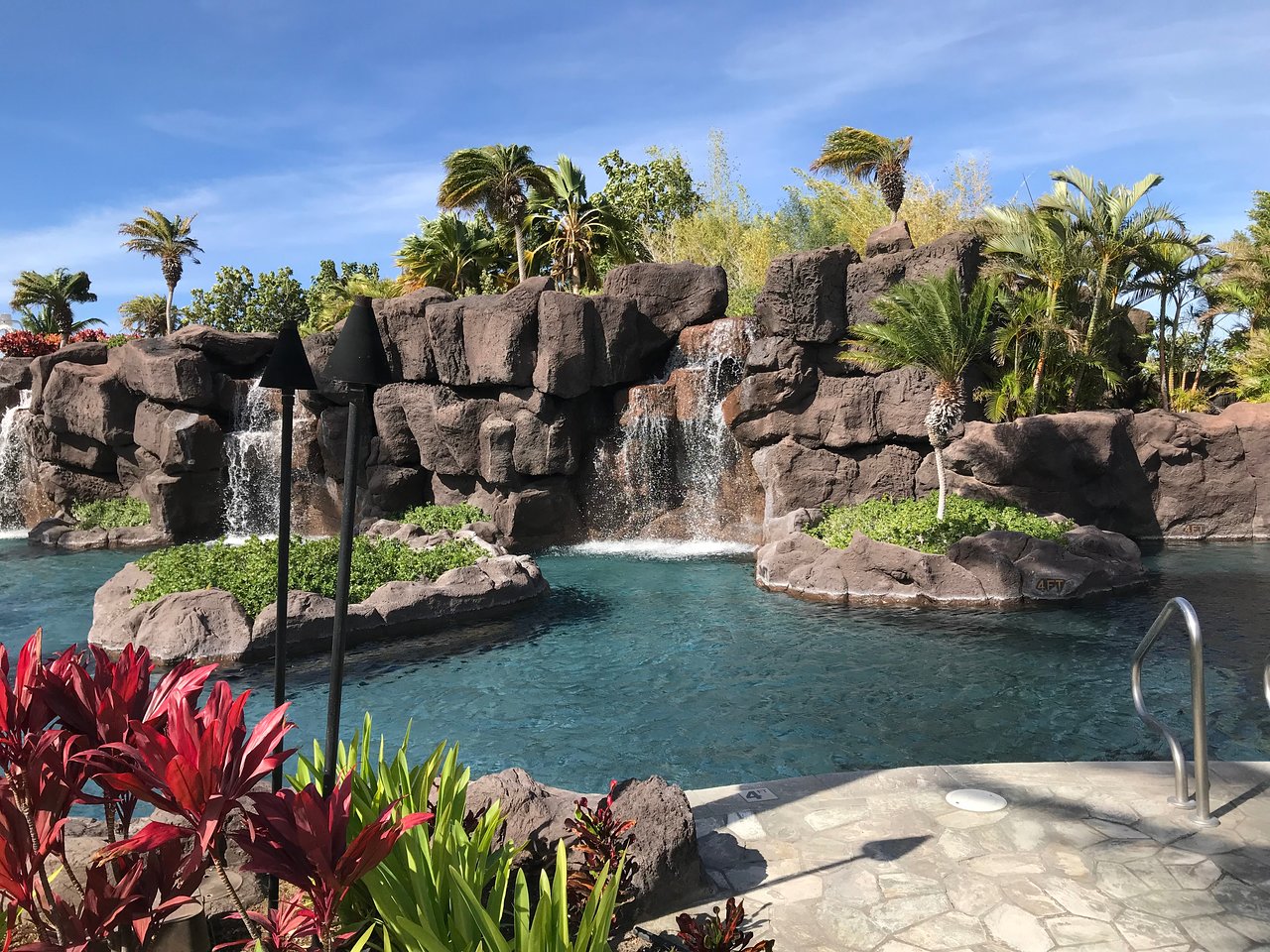 As you can see, there are Hilton Grand Vacations Club resorts in some pretty incredible vacation destinations. Whether you're looking for a relaxing tropical getaway, a trip full of sightseeing, or anything in between, HGVC has a resort for you.
Hawaii
Hilton Grand Vacations Club Kings' Land is one of the most relaxing HGVC resorts you could visit. The resort is located amongst the swaying palm trees and lava-rock formations of Waikoloa on Hawaii's Big Island. Guests can relax poolside with a fresh mai tai in hand, letting all of their cares melt away. Plus, the resort provides shuttles to the nearby Hilton Waikoloa Village where guests can enjoy incredible oceanfront amenities.
New York City
West 57th Street, A Hilton Club is in the heart of Manhattan, making it the perfect spot for anyone looking to explore New York City. The resort's location is convenient to many of NYC's biggest attractions including Central Park, Carnegie Hall, and the Museum of Modern Art. Using your Hilton Grand Vacations points to visit this bustling metropolis will allow you to fully immerse yourself in the arts and culture of NYC. Plus, you'll find a rare quiet moment in Manhattan when you retreat back to your timeshare villa.
Breckenridge
Valdoro Mountain Lodge is a Hilton Grand Vacations Club resort in beautiful Breckenridge, Colorado. No matter what time of year you visit, you will be surrounded by enchanting views of the Rockies. A visit to Valdoro Mountain Lodge in the winter means hitting the slopes, which couldn't be easier since this resort is within walking distance of ski lifts. There is still plenty of fun to be had once the snow melts, so head to this mountain lodge for an adventure you won't soon forget.
International Hilton Grand Vacations Club Resorts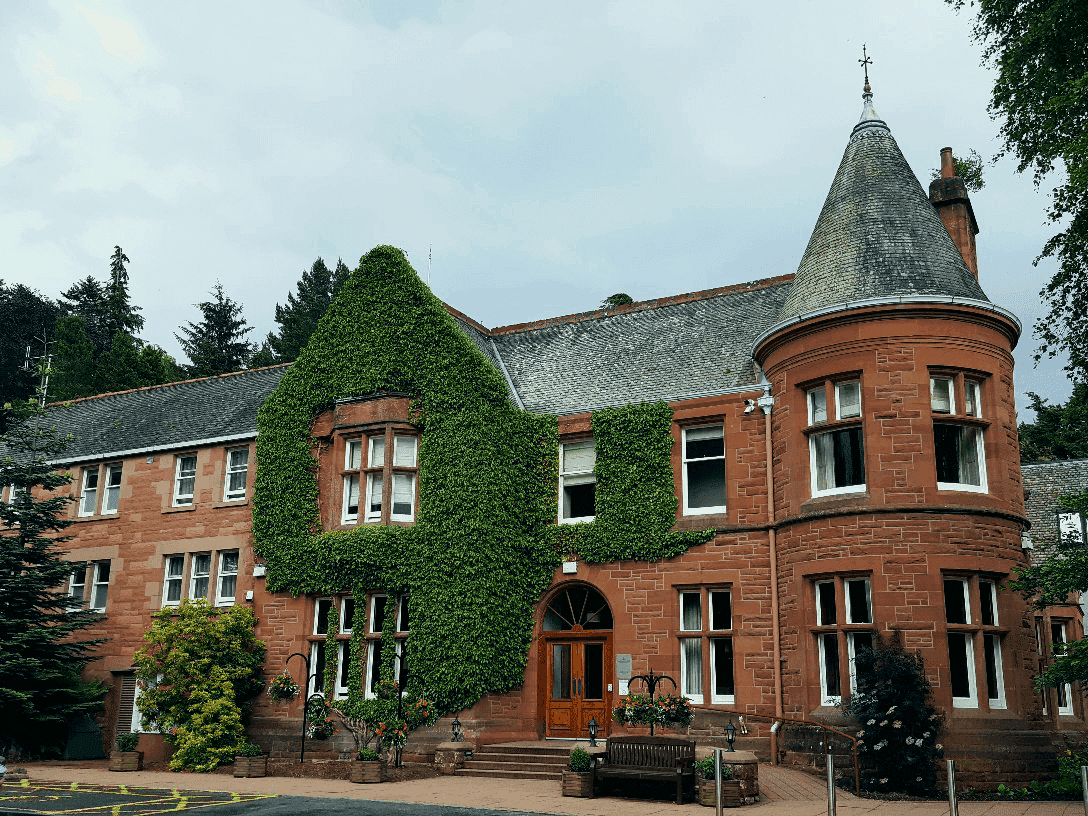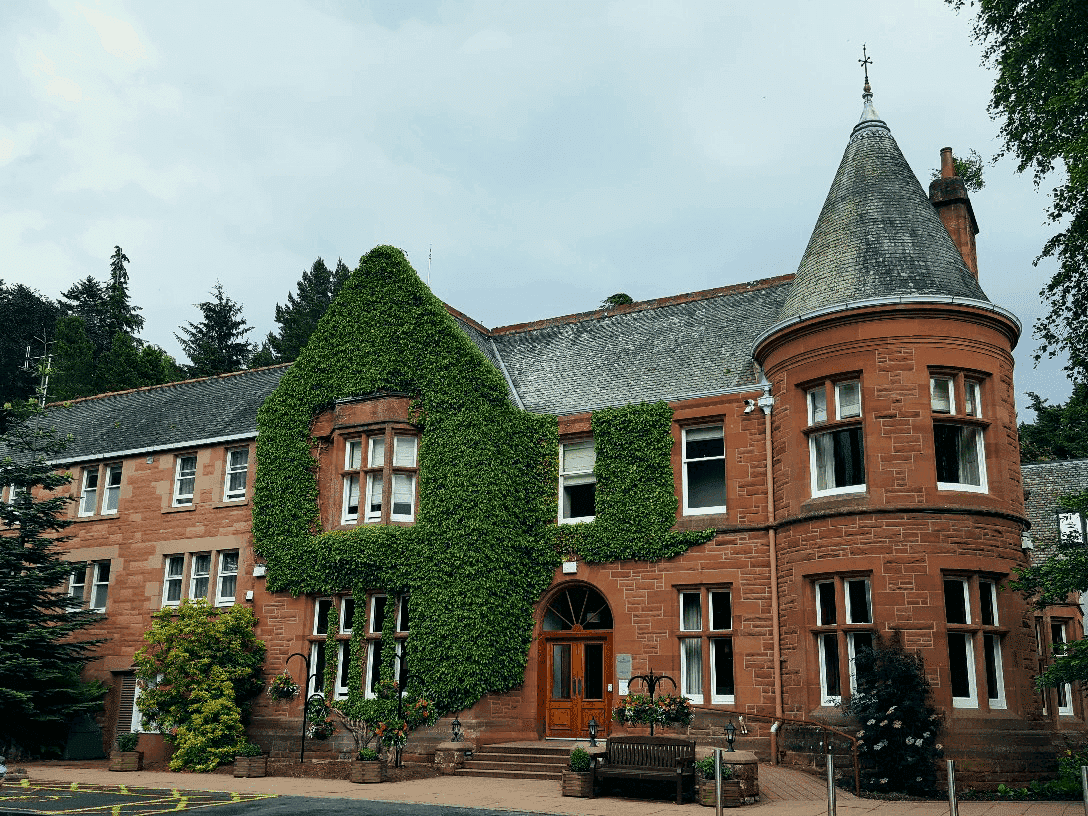 There are plenty of international resorts for Hilton Grand Vacations Club members to choose from. So, when you want to explore the world, HGVC can give you a home away from home. One of the top international HGVC resorts is Craigendarroch Suites, a quiet retreat in the lush Scottish Highlands. Borgo alle Vigne is a great choice for travelers heading to the Tuscany region of Italy. Hilton Grand Vacations Club owners can also use their points to visit The Bay Forest Odawara in the scenic mountains of Japan.
Why Buy Hilton Grand Vacations Club Points?
Buying Hilton Grand Vacations points means that you will vacation with one of the best, most luxurious vacation clubs in the vacation ownership industry. Hilton Grand Vacations offers owners almost 60 resorts around the world. Owners are able to convert their deeds to Hilton Points, used as their vacation currency for flexibility and endless opportunities. Not to mention, with the Hilton Honors membership, owners can stay at hotels, book flights, and receive extra vacations throughout the year.
More Benefits of Hilton Grand Vacations Club
Vacation owners that buy into an HGVC resort are also enrolled in ClubPartner Perks. This program lets timeshare owners book incredible vacation experiences like RVs, luxury yachts, houseboats, and even motorcycles. ClubPartner members can even participate in a special program known as Hilton Grand Adventures. The Grand Adventures program gives members the opportunity to take part in once-in-a-lifetime trips like a tour of Europe's top golf courses or a 10-day sailing expedition on a grand-class cruise ship.
What is Hilton Honors?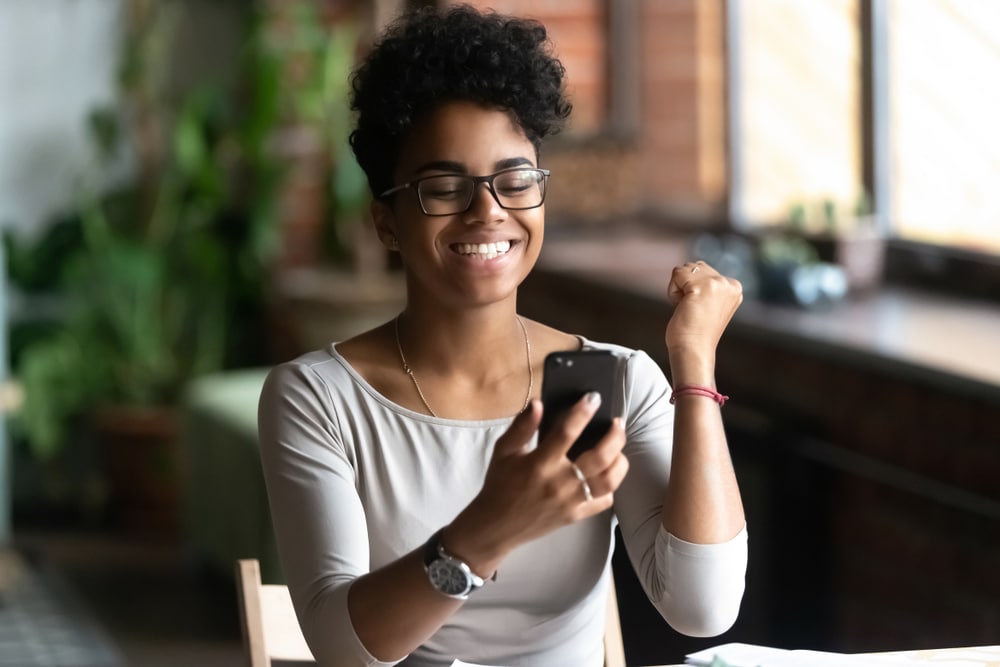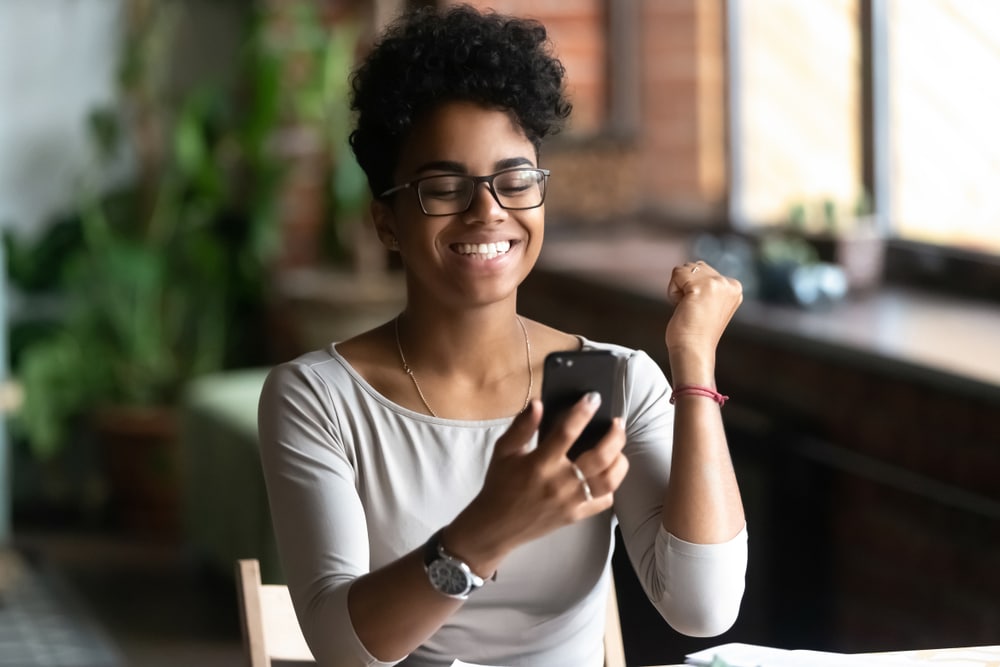 Hilton Honors (HHonors) is a vacation club loyalty program for Hilton hotels and resorts. What's more, this points-based rewards program lets users redeem the points they earn for vacations. All you have to do is log in to your account and book through there to start racking up points toward free stays. Hilton Grand Vacations Club owners gain access to more than 5,400 hotels across the world when they join the Hilton Honors club.
With Hilton Honors, members can do more than just access Hilton's vast hotel network. HHonors vacation club members can also use their points to take advantage of car rentals, special gifts, and travel packages.
Hilton Timeshares for Sale
Ready to search for the perfect Hilton Grand Vacations Club timeshare? If so, then browse our available HGVC vacation ownerships for sale. Then, when you've found the perfect timeshare for you, simply make an offer! We know that deciding to buy a timeshare can be a big decision, but we're here to help. Contact us today for more information about Hilton Grand Vacations Club timeshares and how you can save thousands of dollars. Call (407) 465-5188 to get started!