California is a beautiful state full of diverse geography and culture. This diversity makes for so many unforgettable vacation memories. Whether you want to explore a national park, go to a theme park, or attend a festival, there is something for everyone in California. Of course, California is a huge state, so there is so much opportunity for fun and adventure! Some of the best timeshares in California are surrounded by things to do and see! Plus, some of the top timeshare companies have resorts in California. You'll have to return to California multiple times to get to experience it all, which can be simple with California timeshares.
About California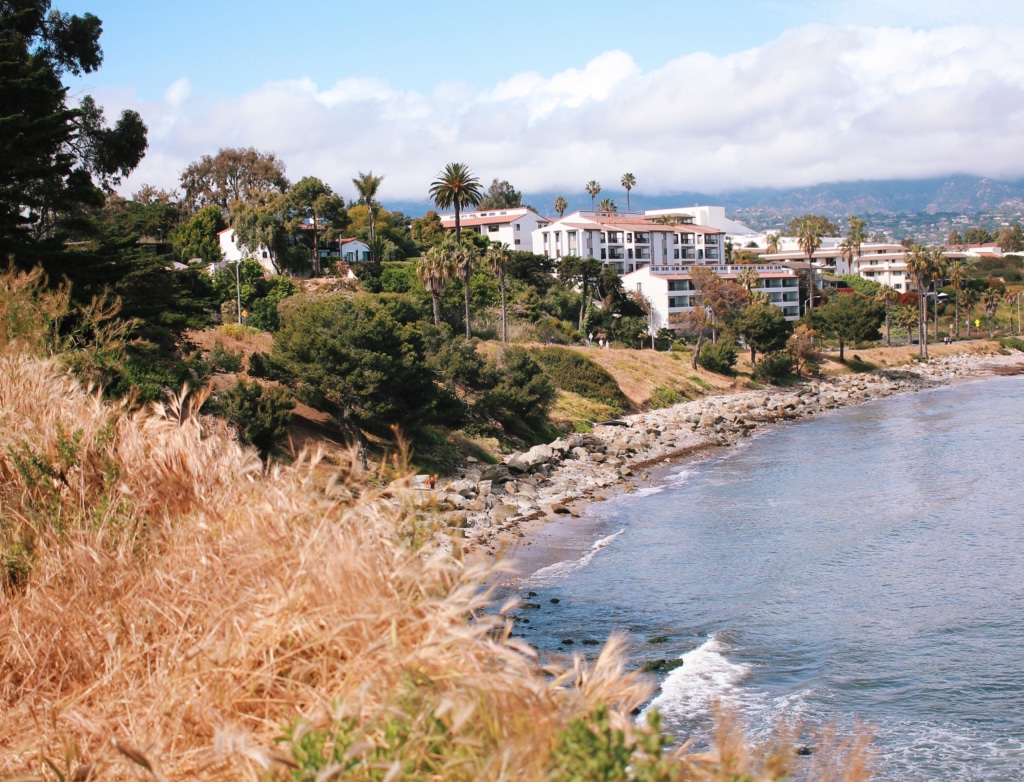 California is the third-largest U.S. state, with an area of 163,696 square miles. It is the most populated state with over 39.5 million residents of all different cultures and backgrounds. California is known for its contributions to popular culture, including entertainment and technology. Of course, it is home to Hollywood, which has had an undeniable effect on the entertainment industry as we know it today. In fact, more movies have been made in California than in any other state. Northern California's Silicon Valley is the epicenter for innovation in technology, home to many of the world's biggest tech corporations, including Apple and Tesla.
Many diverse cultures have called California home over the years. California was home to hundreds of Native American tribes for thousands of years. Spanish settlers found the beautiful land in the 16th century, naming it California after a Spanish novel's fictional paradise. When Mexico gained independence in 1821, it gained control of the land. Mexico's control of California was short-lived and it became a U.S. territory in 1848. A huge boom of people arrived in California after gold was discovered in 1949. Just one year later, California became the 31st state!
California's diverse terrain makes for unique destinations all over the state. Jagged seaside cliffs, giant redwoods, serene beaches, and vast deserts can all be found in California! You'll even find the highest peak in the lower 48 states, Mount Whitney, in California's Sierra Nevada mountains range. There is so much fun and adventure to be found among California's stunning natural beauty. There are 280 state parks in California to explore the state's stunning geography. Of course, there is fun to be had for everyone with the best timeshares in California! From bustling cities and theme parks to relaxing vineyards, California has it all!
Things To Do Near The Best Timeshares In California
California undoubtedly has so much to offer to visitors and there is a new adventure around every corner! Some of the best timeshares in California are located near some pretty amazing sights. Whatever you like to do on vacation, you'll certainly find it in California! Especially with the best California timeshare resorts.
Attractions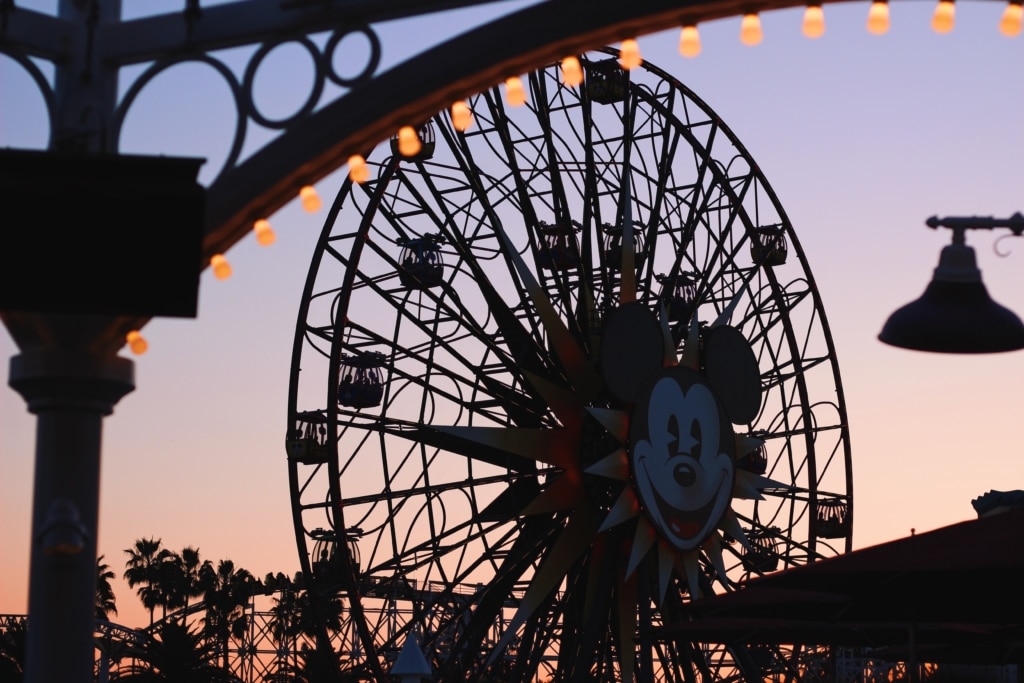 One of the most popular tourist destinations in California is Disneyland. Timeshares in Southern California have easy access to Disneyland! This landmark attraction opened in Anaheim in 1955 and has had over 750 million visitors since. With its classic rides and amazing food options, Disneyland is a can't-miss theme park if you're in Southern California! A little further south in San Diego, you'll find the San Diego Zoo. This is the most visited zoo in the U.S. and is home to more than 12,000 animals! A day at the zoo is a perfect activity for the whole family! Sports lovers have plenty of opportunities to catch a game in California! California has many major professional sports teams in cities all over the state. There are five baseball teams, three football teams, four basketball teams, three hockey teams, and three soccer teams!
Natural Beauty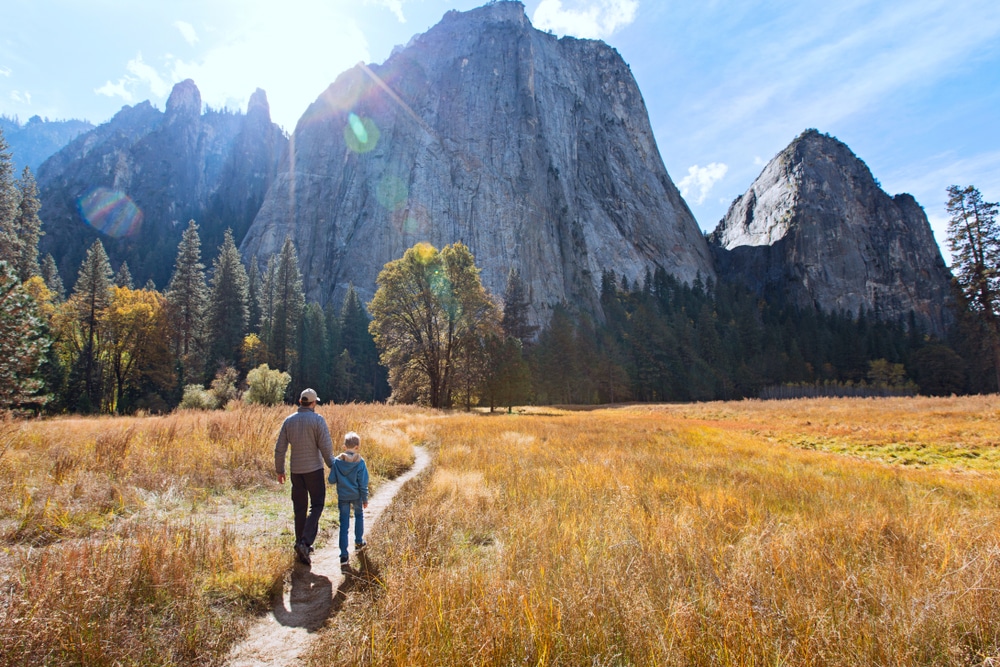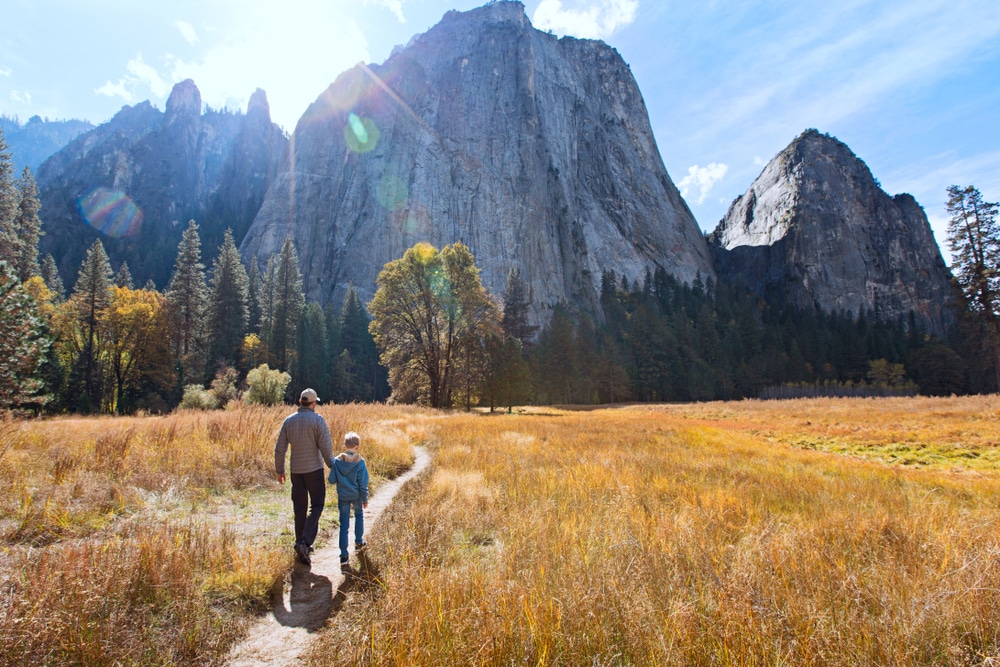 There are some incredible National State Parks in California, all offering unique terrain and views. Yosemite National Park is home to almost 1,200 acres of awe-inspiring granite cliffs, giant sequoias, and sky-high waterfalls. There is plenty of adventure at Yosemite! For example, hiking with incredible views, cross-country skiing in the winter, and river rafting down the calm Merced River. For a totally different kind of scenery, head to the desert at Joshua Tree National Park. The park sits within the Mojave and Colorado deserts and makes up 800,000 acres of incredible wilderness. Explore the beautiful and diverse grounds of the park where you'll find cactus gardens, giant boulders, and even little Wild West-inspired towns. In short, staying at a timeshare near one of California's national parks is the best way to have adventurous vacations every year.
Cities and More!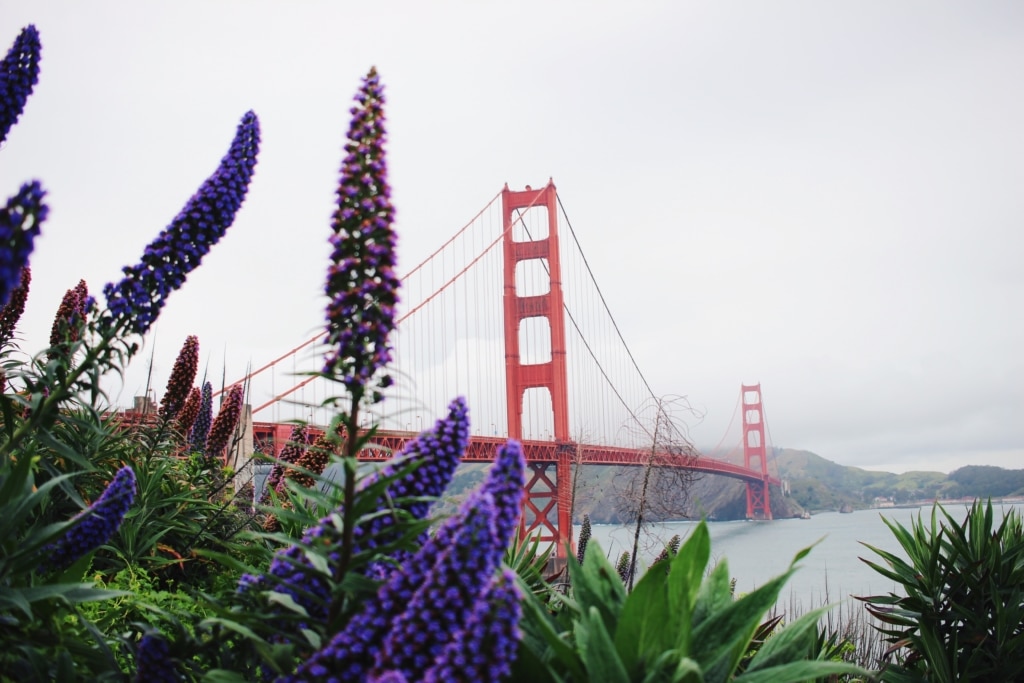 For a more metropolitan vacation, California has some amazing cities full of history and vibrant nightlife. Los Angeles is perhaps the most well-known city in California, mostly due to its prominence in movies and television. For an inside look at the entertainment industry, there are plenty of studio tours in LA. For example, the Warner Brothers Studio Tour will bring you to some of Hollywood's biggest sets, including those used for Friends and Harry Potter. San Francisco is only 50 square miles but is full of stunning architecture and fun attractions. A ride on an iconic streetcar can take you all around the city, from the Fisherman's Wharf to the colorful Castro district. Don't forget to look out across the water to catch incredible views of the Golden Gate Bridge and Alcatraz Island.
Napa is another great city that offers both a bustling downtown and relaxing vineyards. For some incredible dining and shopping head to Oxbow Public Market, a food hall with local food vendors and unique boutiques. The Napa Valley is home to hundreds of wineries that are perfect for a romantic date or a fun friends trip!
Best Timeshares In California
As you can see, California is full of amazing things to see and do. A timeshare in California could be your best bet to get a chance to see it all. With so many incredible destinations to choose from, where do you even begin? We've compiled a list of our favorite timeshare resorts in California to make your choice a little easier. From San Diego to Napa Valley, let's take a trip up the coast to discover some of the best timeshares in California.
Club Wyndham Harbour Lights – San Diego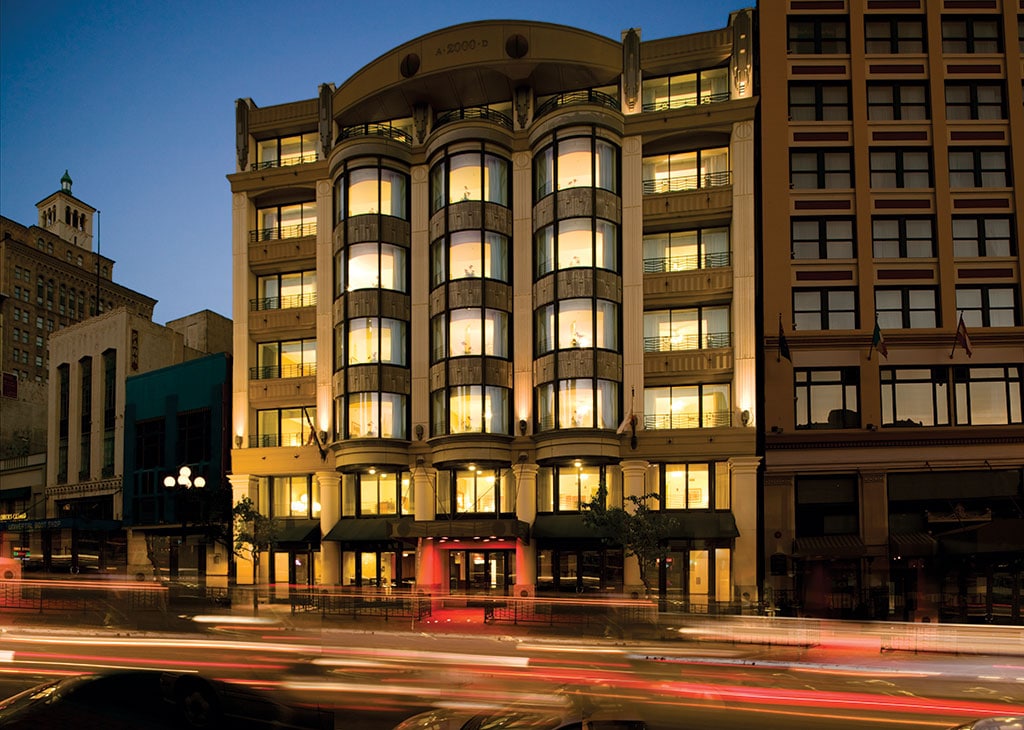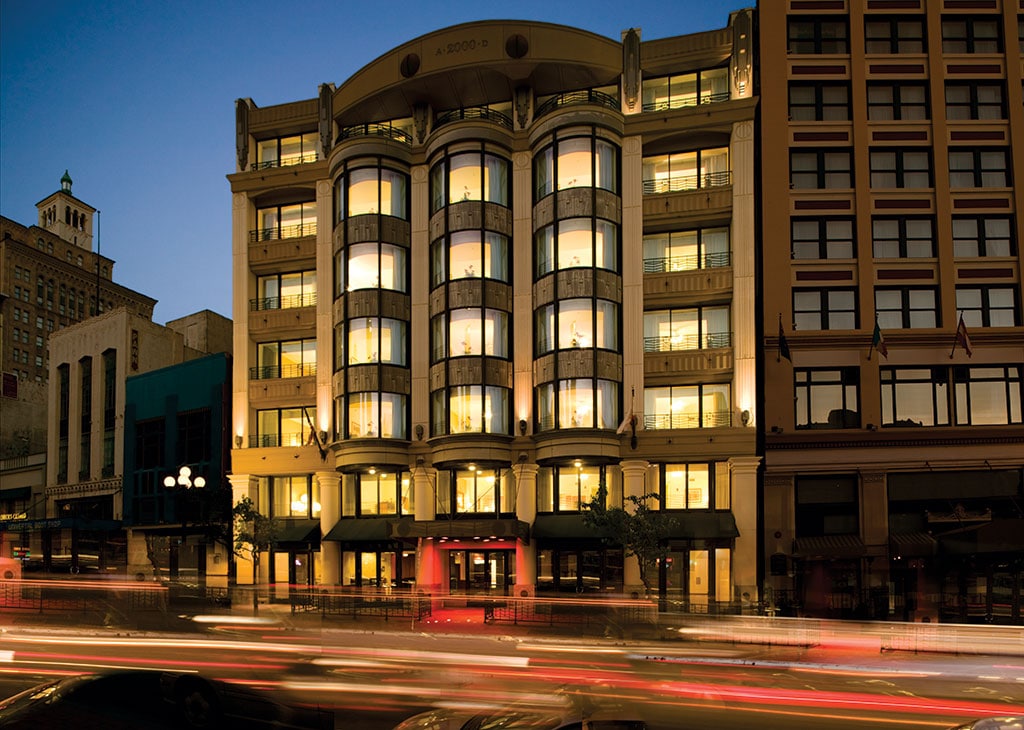 Wyndham Harbour Lights is in the historic Gaslamp Quarter of San Diego. This resort will put you within walking distance of some of the best shopping, dining, and nightlife San Diego offers. San Diego is known for having beautiful weather and amazing beaches, so it's a great place to visit any time of year. Balboa Park is a great place to spend a day exploring its museums, gardens, shopping, and dining. It's also home to the incredible San Diego Zoo. After a fun-filled day in San Diego, retreat to your spacious studio or 1-bedroom timeshare suite.
The Villas at Disney's Grand Californian – Anaheim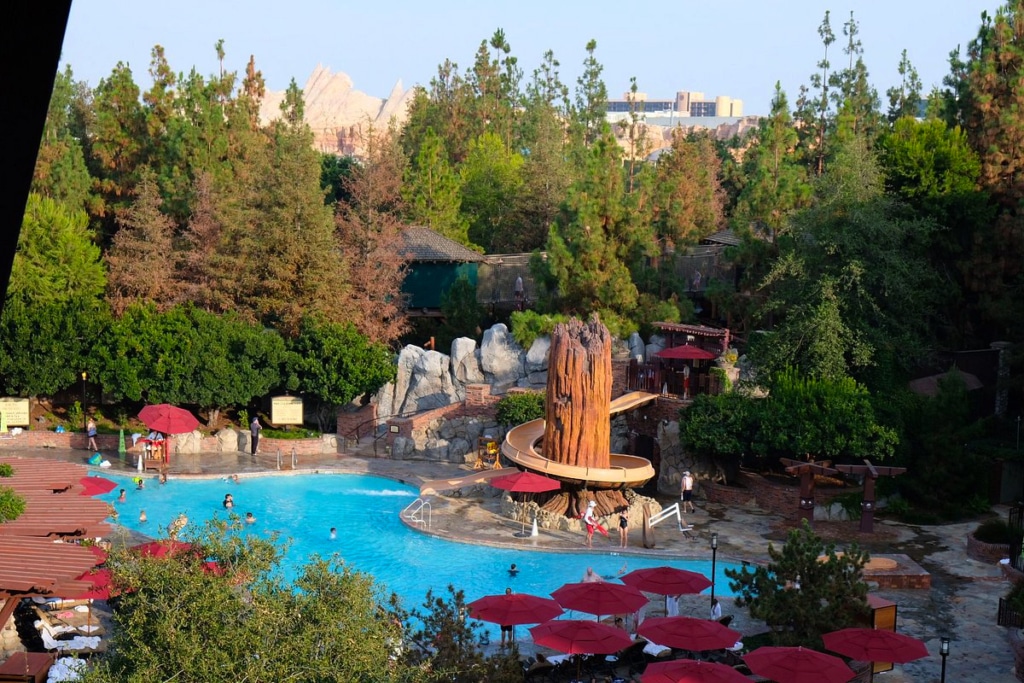 The Villas at Disney's Grand Californian Hotel & Spa is a Disney Vacation Club resort just steps from Disneyland. In fact, this resort has a convenient entrance to Disney California Adventure Park exclusively for guests! This grand, American Craftsman-inspired resort features amazing amenities for DVC owners. There are three pools on-site, all inspired by California's natural beauty, complete with a slide that wraps around a redwood tree. Enjoy Disney character dining, quick-service meals, or sophisticated fine dining options without leaving the resort! Of course, there are plenty of things to do in Anaheim that aren't Disneyland!
As per usual with DVC resorts, the Grand Californian offers many accommodation options, from studios to 3-bedroom villas. The Villas at Disney's Grand Californian is undoubtedly one of the best timeshares in Southern California.
Worldmark Solvang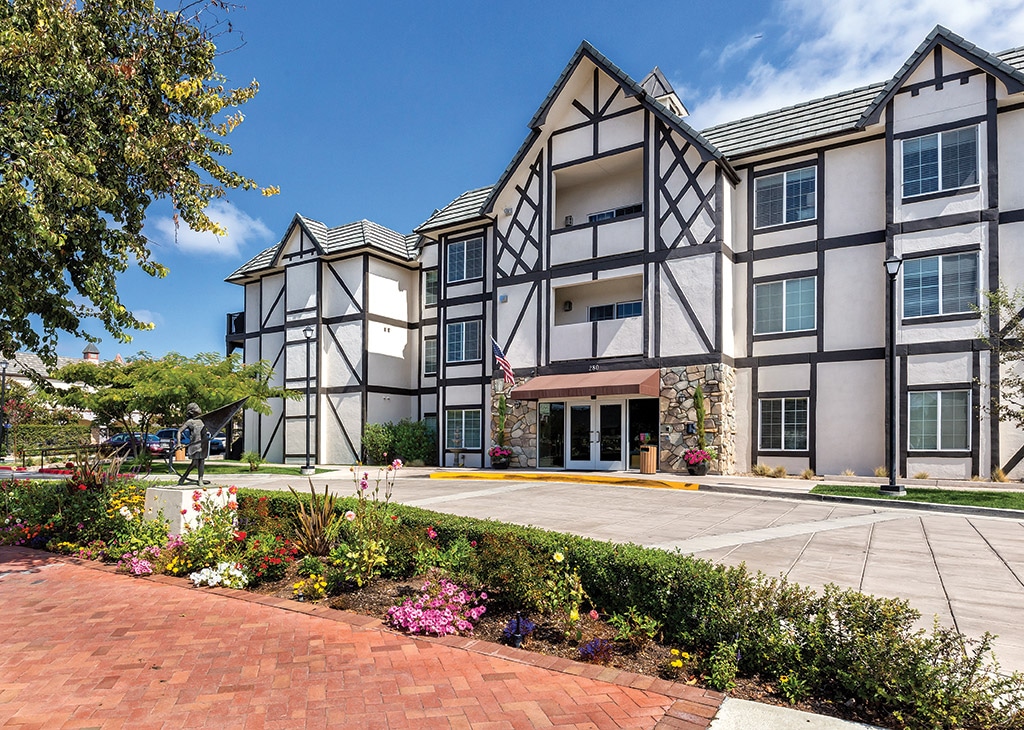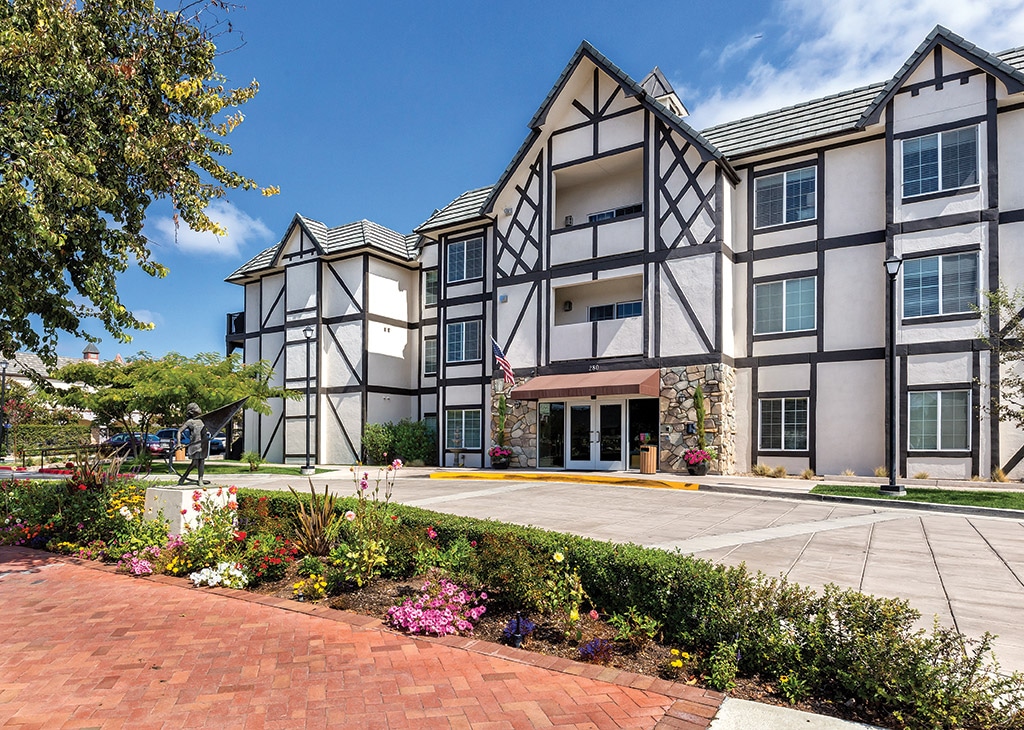 Worldmark Solvang is a timeshare resort in "The Danish Capital of America." Solvang is a beautiful town in the Santa Ynez Valley, about 45 minutes from Santa Barbara. The city's streets are lined with flowers, not to mention you'll find windmills and danish pastry shops all over downtown. If you're visiting your timeshare in September, you'll see Solvang Danish days, one of California's best and most unique festivals. Worldmark Solvang offers spacious studio, one-, two-, and three-bedroom suites that can sleep up to eight guests. Timeshare villas include the comforts of home, including kitchens and laundry units.
Hyatt Residence Club Highlands Inn – Carmel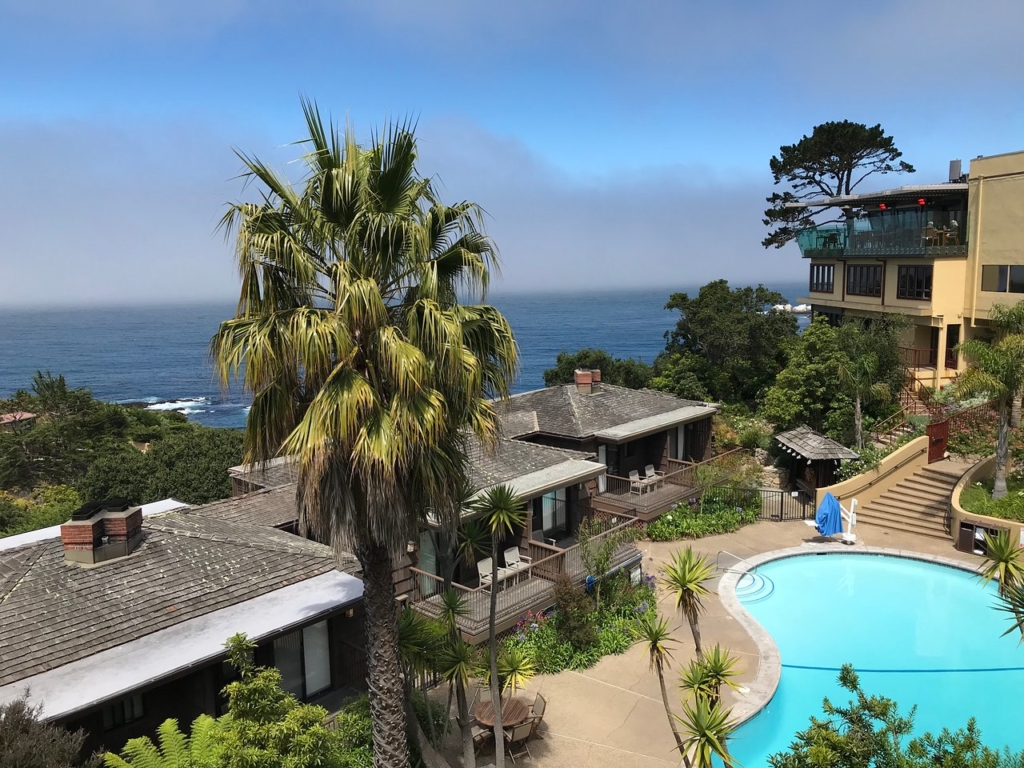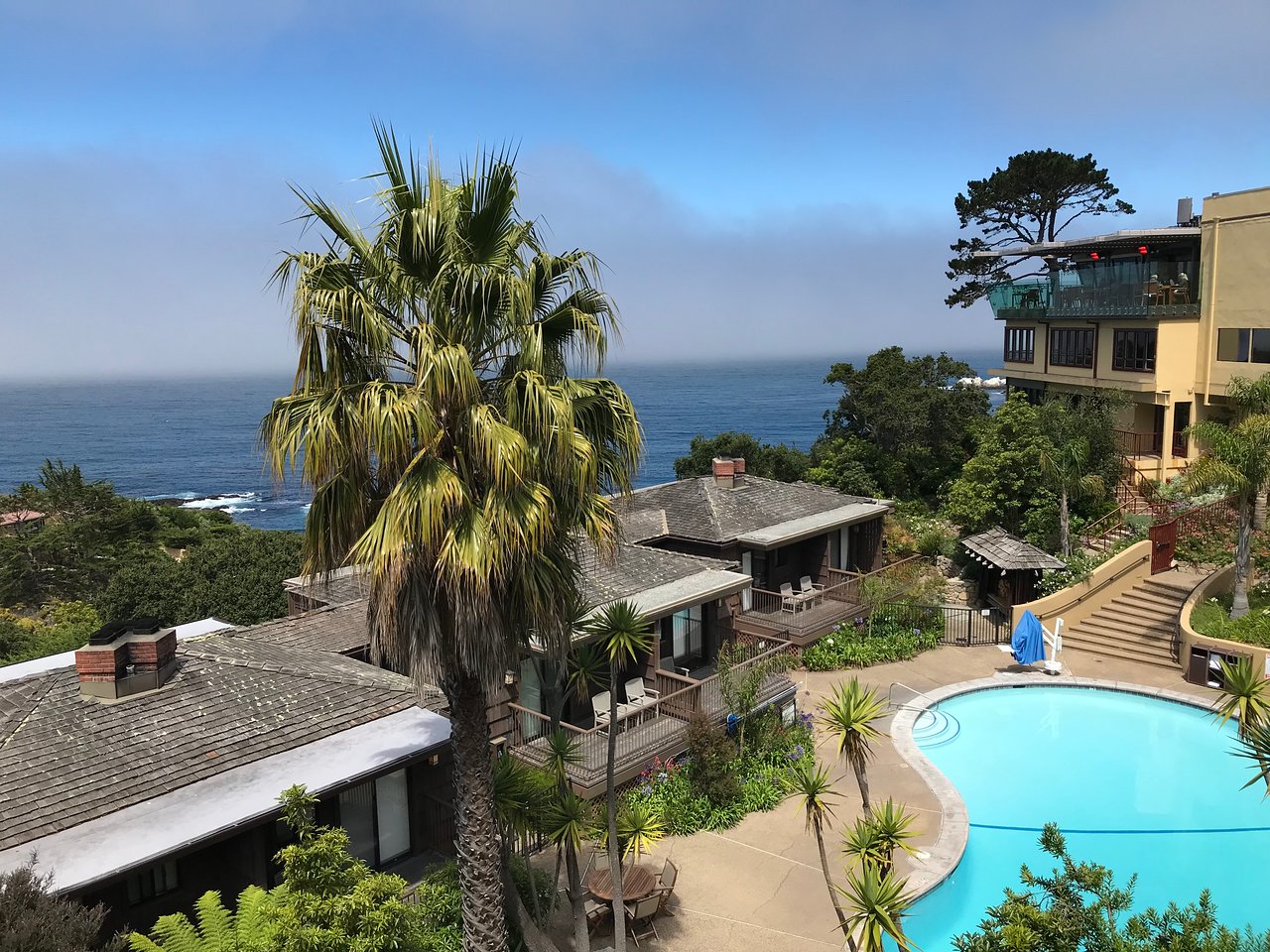 Hyatt Residence Club Highlands Inn is one of the most stunning timeshare resorts in California. This cliffside retreat offers incredible views of Big Sur from all over the resort's grounds. Catch an incredible sunset over the Pacific from your villa's balcony or the resort's restaurants. Grab a bite at the resort's casual bistro, California Market, or treat yourself to some fine dining at Pacific's Edge. This serene property has the feel of a small boutique hotel but offers the amazing amenities of a Hyatt Residence Club resort. Stunning timeshare suites at this resort have a laid-back California vibe, so you can totally relax in style.
Ritz-Carlton San Francisco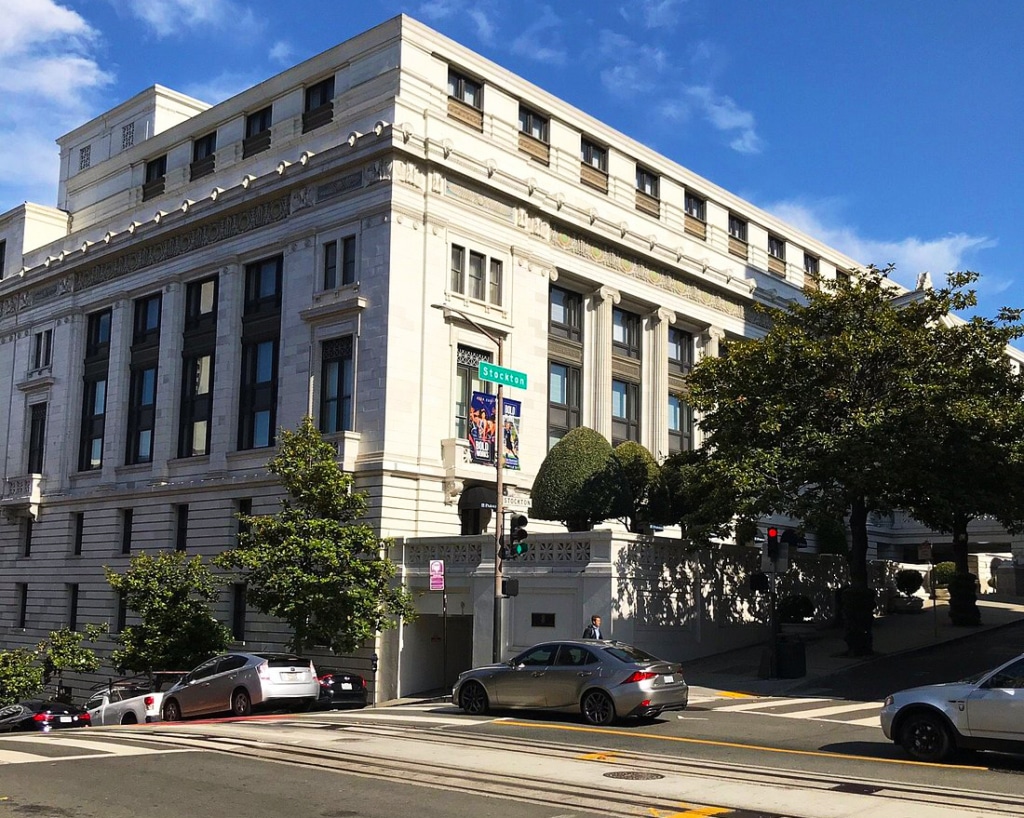 Ritz-Carlton San Francisco is a luxurious resort on top of the historic Nob Hill, so you'll be conveniently located to many of San Francisco's landmarks. This unbelievable resort is in an architectural gem, the 19th-century-built Chronicle Building. Ritz-Carlton restored the building to its former glory, bringing its guests' elegant sophistication. Guests can enjoy the beautiful JCB Tasting Lounge, a lavish wine tasting lounge offering some of the most decadent wines in the world. The extravagance continues into the guest suites with marble bath floors and custom finishes in one-, two-, and three-bedroom suites. A 24-hour, full-service concierge is also available to Ritz-Carlton Club owners.
RiverPointe – Napa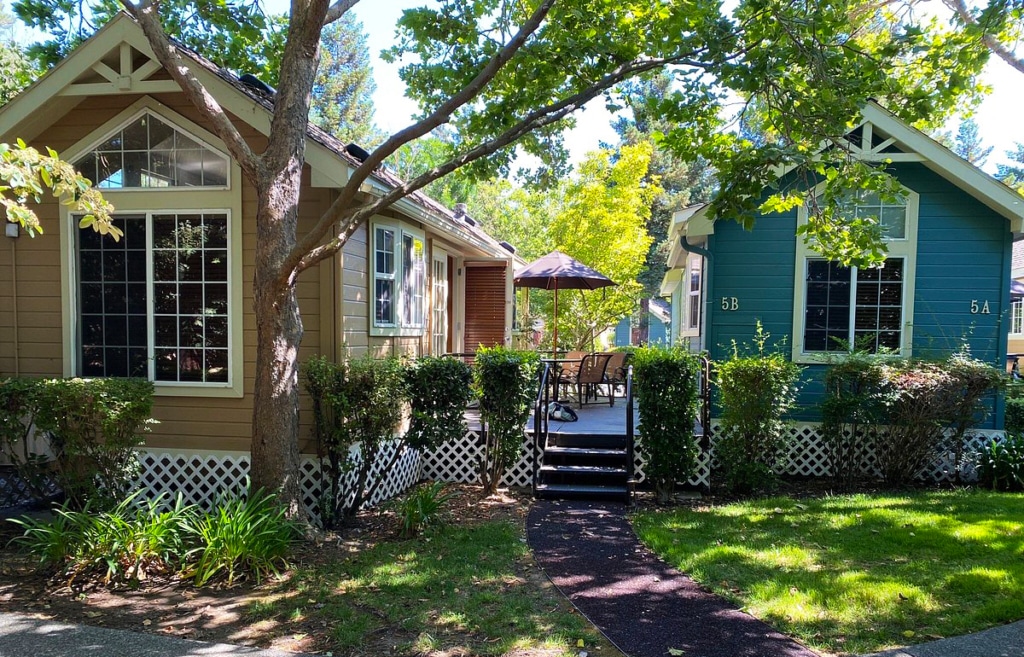 RiverPointe is a Grand Pacific resort in the heart of the scenic Napa Valley. Napa Valley is California's wine country, world-famous for its vineyards and wineries. Unwind at the resort's heated pool or hot tubs. This is the perfect place for a peaceful retreat. For example, RiverPointe resort offers beautiful, private cottages with full kitchens and deluxe bathrooms. Each cottage features a private deck, which is perfect for enjoying the beautiful weather with a glass of wine in hand. This resort is a serene escape that is perfect for romantic getaways or a fun vacation with pals.
Buy The Best Timeshares In California
Timeshares in California are the best way to explore the state, all while enjoying spacious and fully-equipped accommodations. Firstly, browse our selection of available California timeshares for sale. Then, when you find the right one for you and your family, simply make an offer! Deciding to buy a timeshare can be overwhelming, so we're here to help. Contact us today at (407) 465-5188 or at team@fidelityresales.com. Our team of licensed real estate agents has the experience and knowledge to make buying a timeshare in California simple!