One of the greatest strengths of Disney Vacation Club is how versatile the brand is. From adventures on a spaceship to a stroll through a boardwalk from the 1940s, DVC has something for everyone. If you'd like to escape to the rustic magic of the American Frontier, DVC's Boulder Ridge Villas is the place for you. Here, you can celebrate the grandeur of America's national parks and the legacy of the transcontinental railroad, all while enjoying plenty of modern-day amenities and easy access to Disney World. 
Things to Do at the Boulder Ridge Villas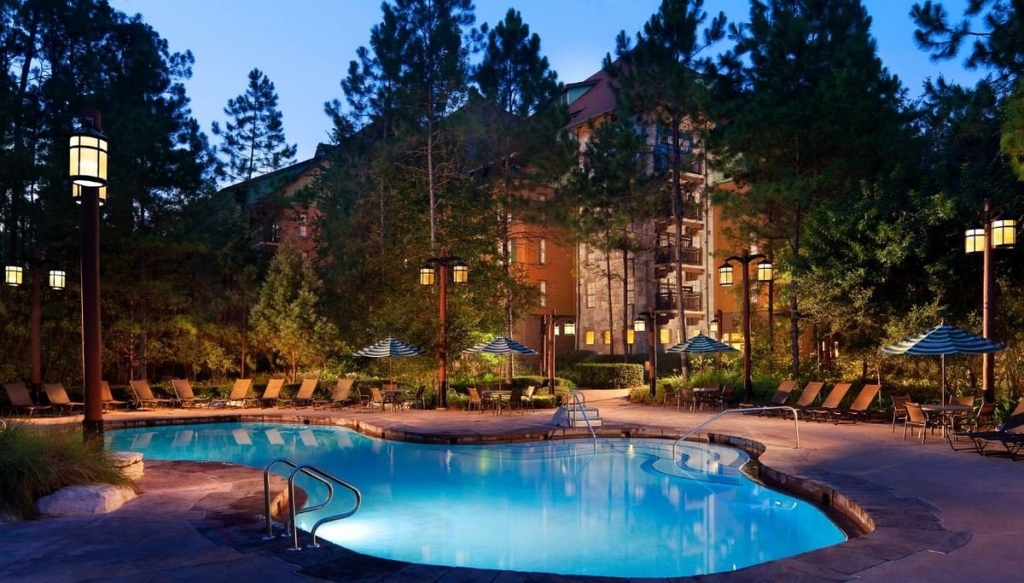 Staying at this resort gets you to access to everything Disney's Wilderness Lodge has to offer. First, you can enjoy two pools: the Copper Springs pool and the Boulder Ridge Cove pool. The Copper Springs Pool has a 67-foot water slide built into the rocks, as well as hot and cold water spas. Meanwhile, the Boulder Ridge Cove pool boasts a whirlpool spa and zero-depth entry pool. The pools are nice, but the aquatic fun doesn't end there! This resort offers guided fishing excursions with an experienced guide. So whether you're a seasoned veteran or an eager beginner, you'll be able to enjoy the experience. These excursions take guests across Bay Lake, Seven Seas Lagoon, Village Lake, Crescent Lake, or World Showcase Lagoon. Finally, guests can enjoy the Electrical Water Pageant each night. This light show treats the audience to an unforgettable showcase of massive, sparkling sea creatures.
For some extra relaxation, check out the Sturdy Branches Health Club. This full-service fitness center and sauna offer a full assortment of workout equipment, from free weights to treadmills. Additionally, the Boulder Ridge Villas is home to several jogging trails. You can enjoy idyllic meadows and pine woodland along these picturesque trails. As the sun goes down, there are two more activities you can enjoy at the Boulder Ridge Villas: Wilderness Lodge Campfire Activities and Movies Under the Stars. Wilderness Lodge Campfire Activities offer a variety of fun events. No matter what event it is, you can rest assured you'll be able to enjoy toasty marshmallows around a warm campfire. Movies Under the Stars lets guests watch beloved Disney films on the movie lawn. So you'll be able to have a fun movie night with some fresh air.
On-Site Dining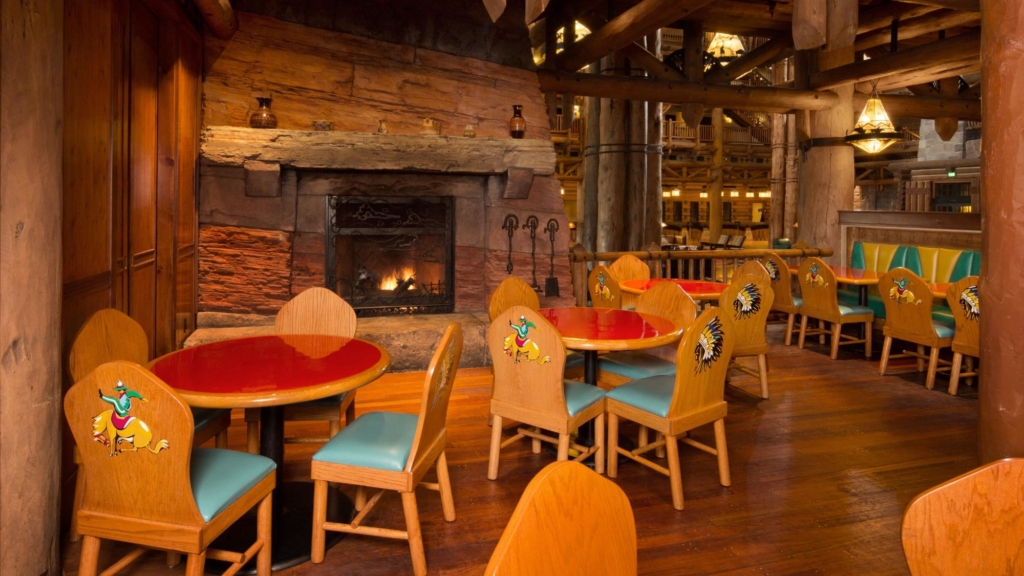 When it comes to dining, the Boulder Ridge Villas has something for everyone. In fact, there are five restaurants at this resort. Artist Point offers storybook dining with appearances from the cast of Snow White. You can also soak up the atmosphere of the enchanted forest here. Perfect for the little ones! Looking for a meal with some Western flair? Then check out the Whispering Canyon Cafe. This Wild-West-themed restaurant boasts signature skillets with beef brisket, braised pork belly, house-smoked salmon, and more. Geyser Point Bar and Grill offers hearty meals for lunch and dinner, like bison burgers and grilled portobello salad. Lastly, for something more casual, grab a bite to eat at the Roaring Fork. This restaurant features burgers, sandwiches, and house-smoked barbecues. It also has fun breakfast items like Mickey-shaped waffles!
Accommodations at the Boulder Ridge Villas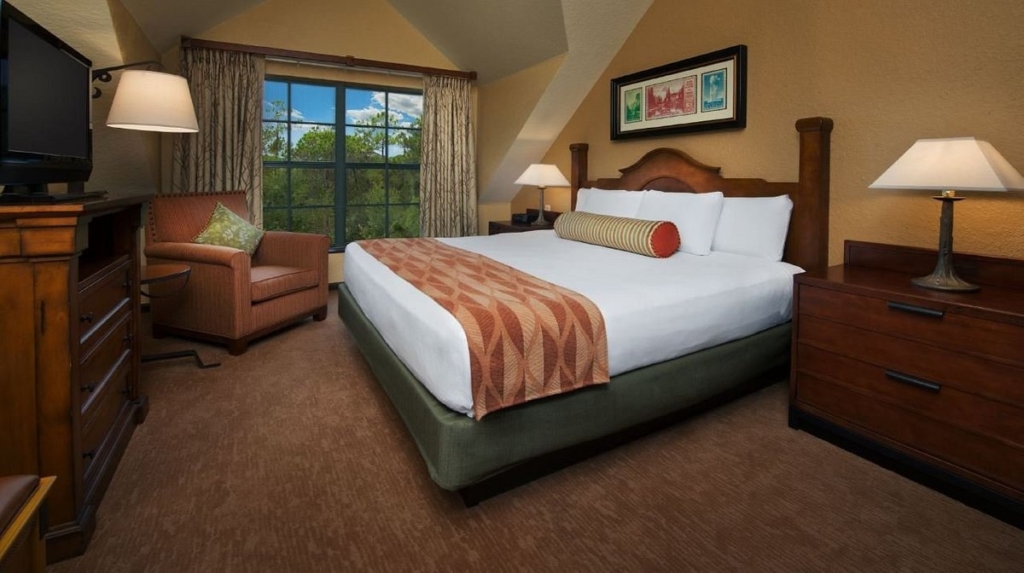 Guests have their choice of a deluxe studio, one, and two-bedroom villa. The deluxe studio features a queen-size bed, a double-size sleeper sofa, and a single pull-down bed. Overall, it can house up to five guests. Next, the one-bedroom villa has a king-size bed and queen-size sleeper sofa to accommodate up to four guests. Finally, the two-bedroom villa features a king-size bed, two queen-size beds, and a queen-size sleeper sofa. This villa can house a whopping eight guests. As a bonus, all of these villas offer guests a view of either the woodlands, courtyard or one of the two pools.
Buy a Timeshare at Disney's Boulder Ridge Villas
From its distinct aesthetic to its variety of on-site activities, there's a lot to love about Disney's Boulder Ridge Villas. If you'd like to stay there and enjoy delicious on-site dining and easy access to Disney World each and every year, then consider buying a timeshare there. Timeshares save you money over time on your vacations, and with a Disney Vacation Club membership, you'll be able to use your points on the entire family of Disney Vacation Club resorts. There's plenty to enjoy at each of them, so it's safe to say that this is a great deal. Want to get started? Simply find a resort on our marketplace you like and make an offer. It's just that simple! If you have any questions, feel free to give us a call at 1-800-410-8326 or email us at: team@fidelityresales.com.