If there was ever a city defined more by the night than the day, it's Las Vegas. The flashing neon lights, elaborate shows, and bustling clubs come together to create the city's legendary nightlife. While you may plan on spending the night out on the town, eventually, you'll need to have somewhere to rest. Naturally, there are plenty of resorts to choose from in Vegas. With so many options, choosing the right one can be a bit overwhelming. Fortunately, Diamond Resorts has a luxurious resort you won't want to miss: Polo Towers.
Amenities at Polo Towers by Diamond Resorts
Polo Towers by Diamond Resorts has plenty of amenities to make your stay in Vegas as luxurious as possible. Guests can cool off in a pool hut while the little ones relax in the kiddie pool. For those who want a stellar view of the city, the Towers also boast a rooftop pool. There's also a jacuzzi. If you'd like to grill some delicious meals, there are barbecue grills located right on the pool deck. Want to keep up with your routines while you're on vacation? Then you're in luck! The resort features a fitness center equipped with treadmills, weights, ellipticals, and more. When you've had enough of the noise of the city, you can relax and unwind at the Healing Hand Spa. The spa has an assortment of treatments designed to relieve stress and leave you feeling completely invigorated.
Accommodations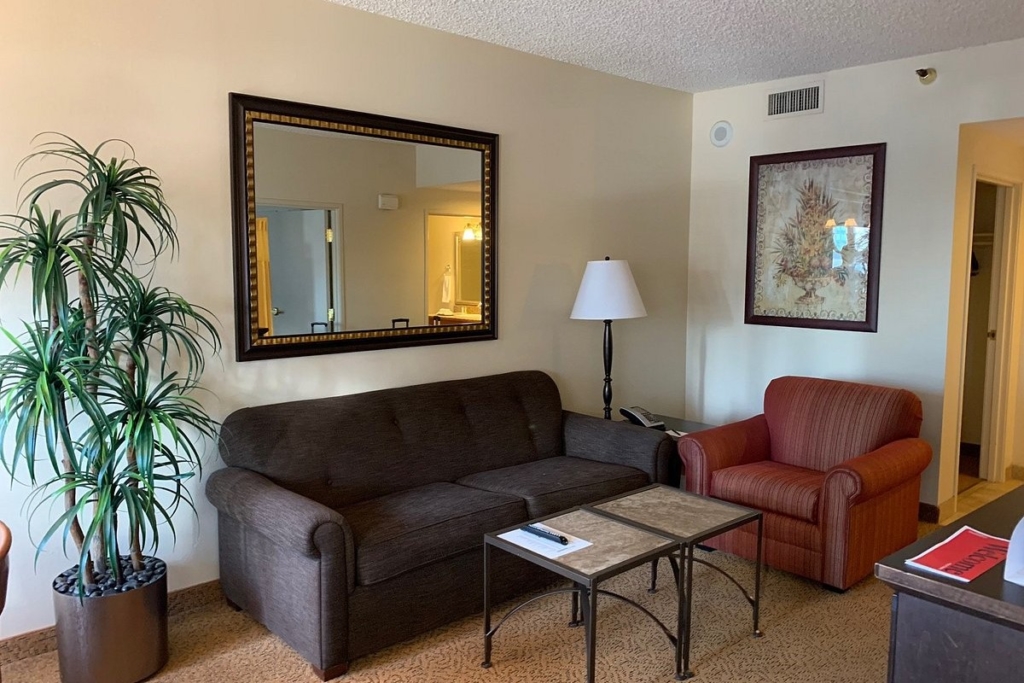 Whether you plan to rest all day and party all night or vice versa, sooner or later, you'll need to go back to your room. When that time comes, you'll be greeted by either a studio, one, or two-bedroom suite. The studio suite features a kitchenette, full bathroom, and queen-sized bed across 330 square feet of space. Next, the one-bedroom suite has a full kitchen and bathroom, along with a king-sized bed. In total, this suite has 600 square feet to stretch your legs in. Finally, the two-bedroom suite boasts all the bells and whistles of the one-bedroom suite, along with a king-sized bed, queen-sized murphy bed, and queen-sized sleeper sofa. Plus, this suite has not one but two full bathrooms! No matter which suite you choose, you'll also be able to enjoy a great view of Las Vegas because Polo Towers has equipped them all with balconies.
Things to Do Near Polo Towers by Diamond Resorts
Due to the fact that Polo Towers by Diamond Resorts is in Las Vegas, it's no surprise it's near plenty of stellar attractions. Here are just a few of the great things you can enjoy within arms reach of the resort.
Explore the Bellagio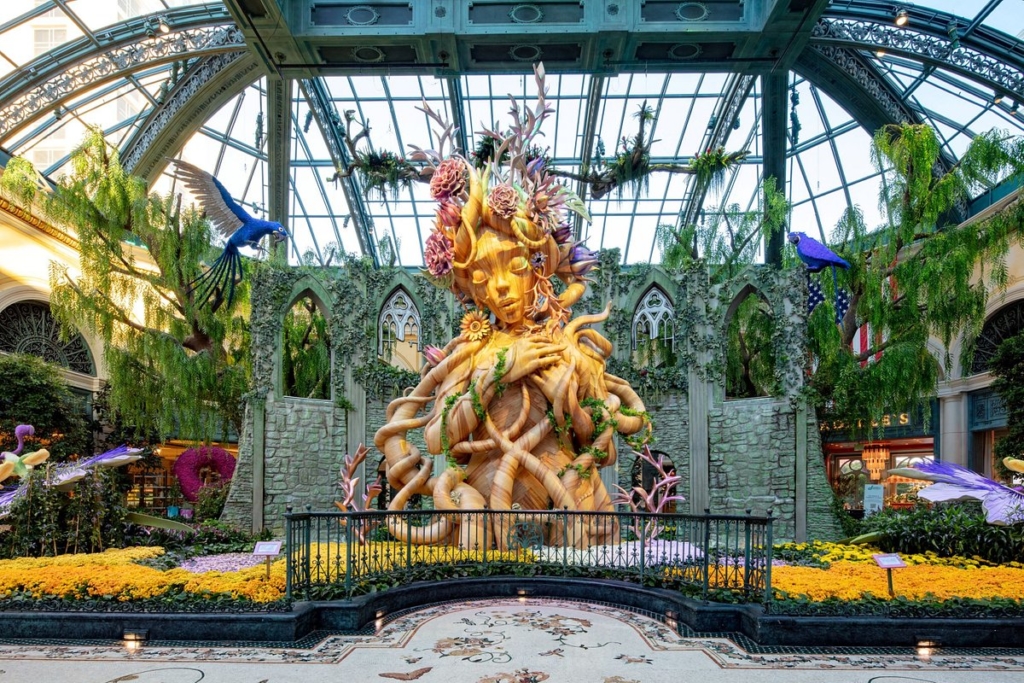 The legendary Bellagio is only half a mile away from the Polo Towers by Diamond Resorts. Of course, this iconic attraction is mostly known for its casino. This massive casino features 40 poker tables and over 2,300 slot machines to enjoy. What you might not know is that the Bellagio is also home to a 14,00 square foot botanical garden. The garden changes to match each season, so each visit is sure to bring something new! If anything at the Bellagio is more renowned than the casino, it's the fountains. Every evening, these fountains put on a dazzling show as they soar up to 460 feet in the air. As a bonus, these fountains can be enjoyed by everyone completely free of charge. So no matter what you do in Vegas, you should be sure to set aside some time to enjoy this experience.
Indulge Your Inner Fashionista at Fashion Show Las Vegas
Want to do a bit of shopping while you're in town? Well, you're in luck! Fashion Show Las Vegas is just a mile and a half from Polo Towers. This shopping mall is home to 244 stores, 101 of which are clothing stores. Naturally, there are also tons of electronics, beauty, and jewelry stores scattered throughout the mall. Not to mention, Fashion Show gives you exclusive access to multiple dining terraces. Finally, every weekend this mall hosts the event that gives this attraction its name. The mall's central atrium features a retractable atrium where fashion shows are held. If you have an interest in fashion, you can't miss this breathtaking event.
Immerse Yourself in Virtual Reality at Area 15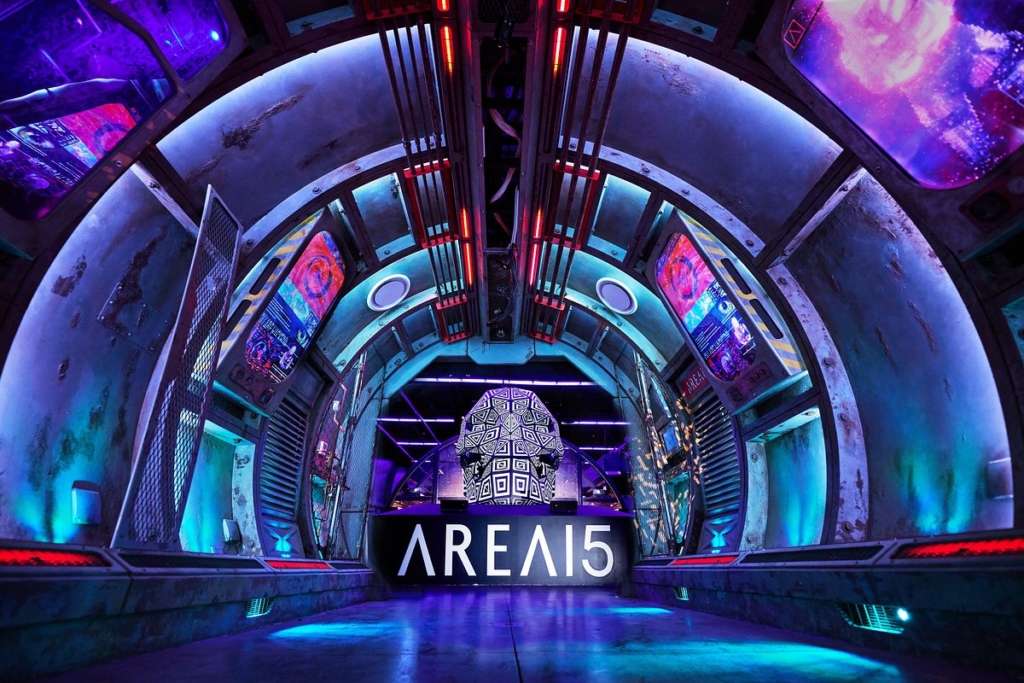 If futuristic thrills are what you're after, look no further than Area 15. This massive entertainment center is only three and a half miles from Polo Towers by Diamond Resorts, and features a host of high-tech games of all shapes and sizes. For starters, there are three different VR experiences and an augmented reality adventure to enjoy. You can soar through the sky, explore space, or even uncover the secrets lurking just beneath the surface of Area 15. Additionally, there are also two rides here, in case you wanted something more physical. Plus, this area features games such as axe-throwing, five-iron golf, and a bar and arcade. No matter what games you like, Area 15 is sure to leave you satisfied.
Hoping to Stay at Polo Towers by Diamond Resorts?
From the excellent amenities and spacious suites to the stellar location near several great attractions, this resort has plenty to offer. If you'd like to stay at Polo Towers, RCI's vacation exchange is a good way to do so. Vacation exchange allows members of RCI to exchange their stay at a timeshare affiliated with RCI with another RCI-affiliated resort. So if you have a Holiday Inn Club Vacations timeshare that's affiliated with RCI, you may be able to exchange your vacation there with one at Polo Towers.
If you'd like to join this program and expand your vacation options, you'll need to own a timeshare affiliated with RCI. Fortunately, the timeshare resale market offers a cheaper way to own one of these timeshares while still enjoying all the benefits of RCI membership. Want to get started? Then browse our marketplace for an RCI membership you like and make an offer. It's just that simple! If you have any questions, our licensed agents are here to help. Just give us a call at 1-800-410-8326 or email us at team@fidelityrealestate.com.
Selling Your Polo Towers Timeshare
While most people are satisfied with their timeshare, sometimes you just have to let it go. If for whatever reason, you've decided you'd like to sell your Polo Towers timeshare, we're happy to help. Fidelity Real Estate has over 20 years of experience in the timeshare resale industry. Plus, as a member of ARDA, we follow a strict set of guidelines that keep everyone in the industry accountable. Want to get started? Then give us a call at 1-800-410-8326, and our licensed agents will be happy to assist you. You can also check out this video to learn more about how to sell your timeshare without any upfront fees.