Orlando, Florida, is a hot spot for vacations with so much fun, it's almost impossible to see it all in one trip! When you own a timeshare in Orlando, you have the chance to come back every year to experience it all. There are so many incredible timeshare resorts in Orlando that will put you right in the center of the action. We've put together a list of some of our favorite Orlando timeshares and some activities you need to experience when you visit.
Why Buy A Timeshare In Orlando?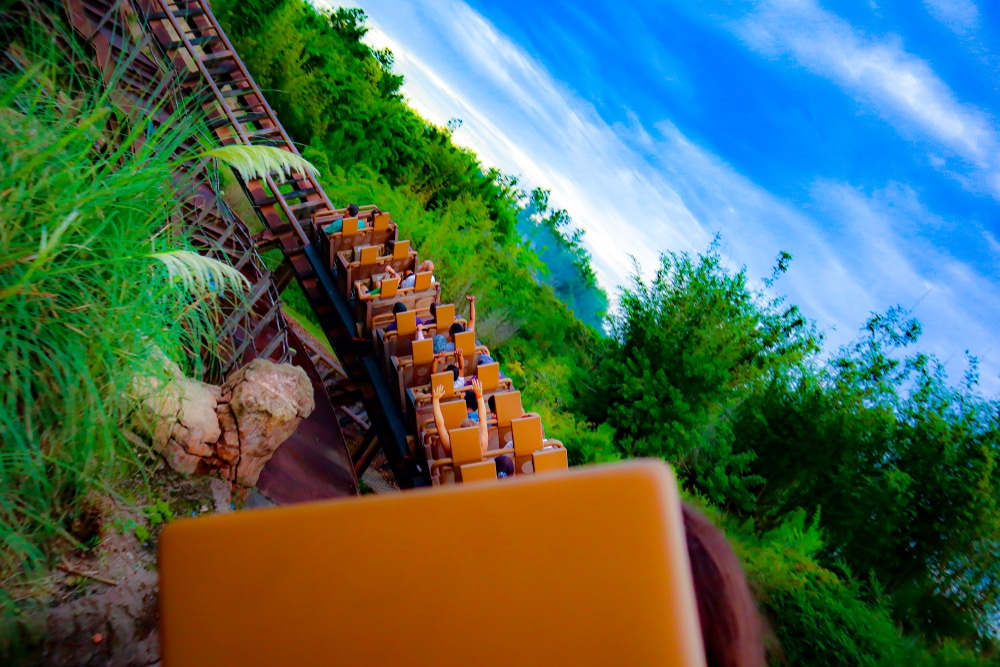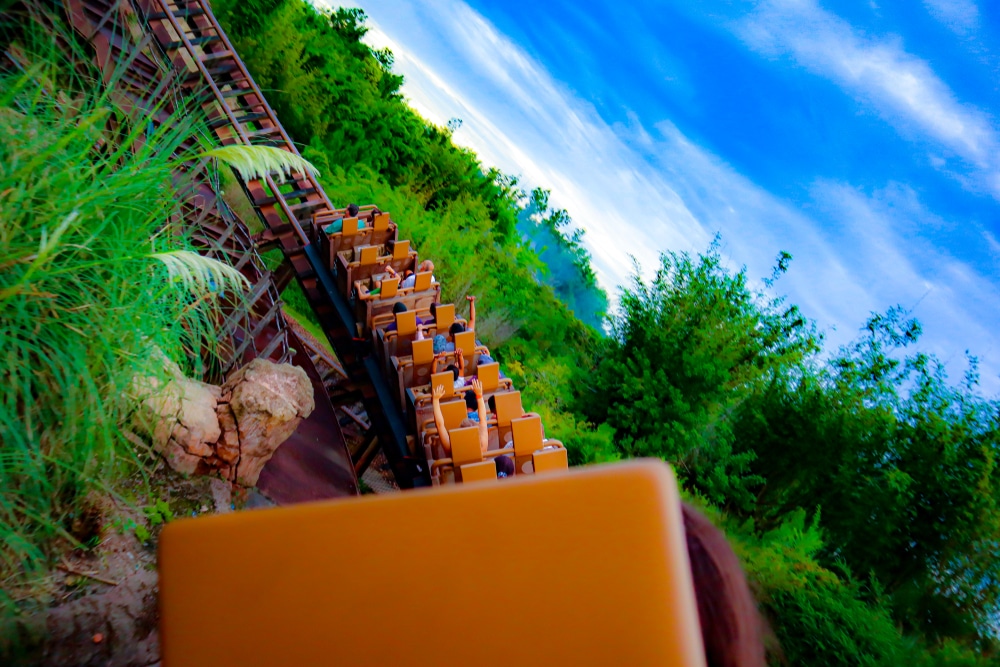 When you think of an Orlando vacation, I bet your mind goes straight to theme parks. Of course, there is so much fun to be had in the parks. It's clear to see why they attract millions of visitors every year. Many people may even buy an Orlando timeshare just to be close to the attractions. If you're looking for something to do after visiting Disney World and Universal Studios, Orlando has much more to offer. An Orlando timeshare can be the perfect central location to getting to all of Orlando's best activities.
Things To Do In Orlando
There is certainly no shortage of shopping in Orlando. Splurge on some luxury items at the Mall at Millenia or get great deals at the outlet centers. Attend downtown Orlando's farmers market to buy fresh produce to prepare at your timeshare villa or to support local artists. For some family fun, visit Icon Park. This International Drive attraction area is home to the Museum of Illusions, Madame Tussaud's, and an aquarium. There are also plenty of dining options at Icon Park, including Sugar Factory and Ole Red. Ole Red is country star Blake Shelton's restaurant that features live music every single day.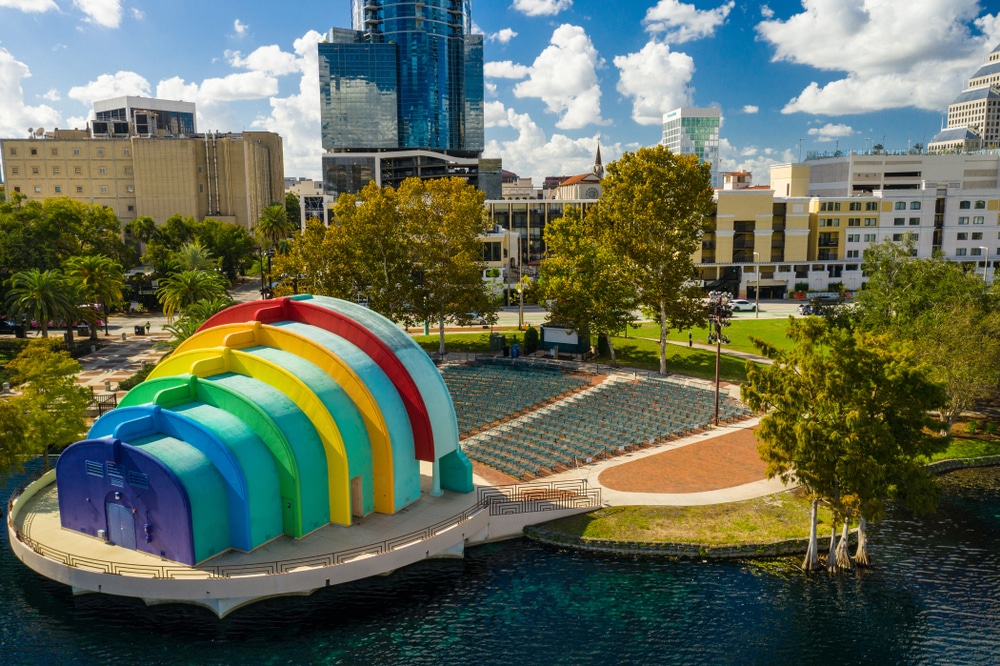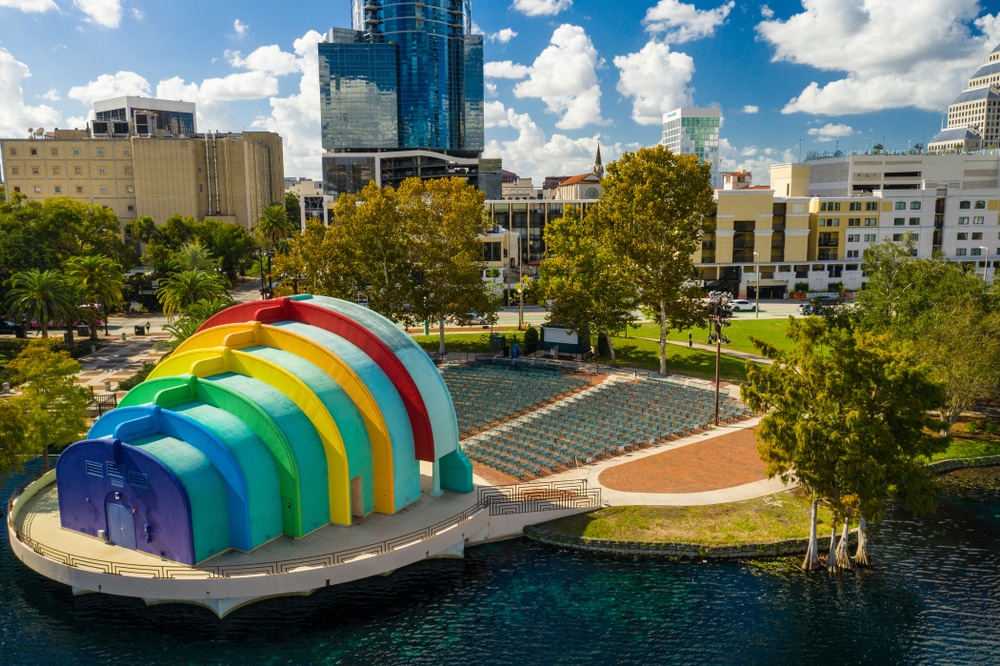 Speaking of live entertainment, Orlando is a great place to see a show or concert. You can catch a small, intimate gig at The Pink Piano, outdoor performances at the Lake Eola Amphitheater, or a sold-out arena concert at the Amway Center. The Walt Disney Theater at The Dr. Phillips Center is a great place to see a touring Broadway show or your favorite comedian. If you're looking to attend a sports event, Orlando is a growing city for that! You can cheer on the Orlando Magic basketball team, root for the Orlando City Soccer Club, or even see your favorite baseball team during spring training at Disney's Wide World Of Sports. If you'd rather play than watch, Orlando has got you covered. You can test your skills at TopGolf, take a go-kart joyride at Andretti's, or go kayaking through one of Orlando's natural springs.
Our Favorite Orlando Timeshares
Disney's Boardwalk Villas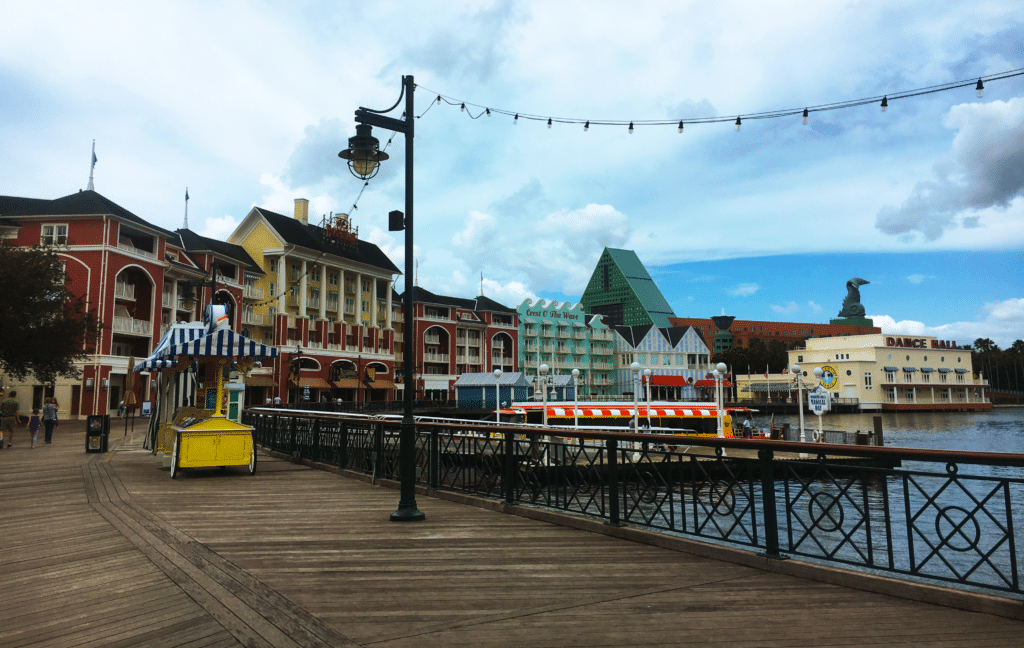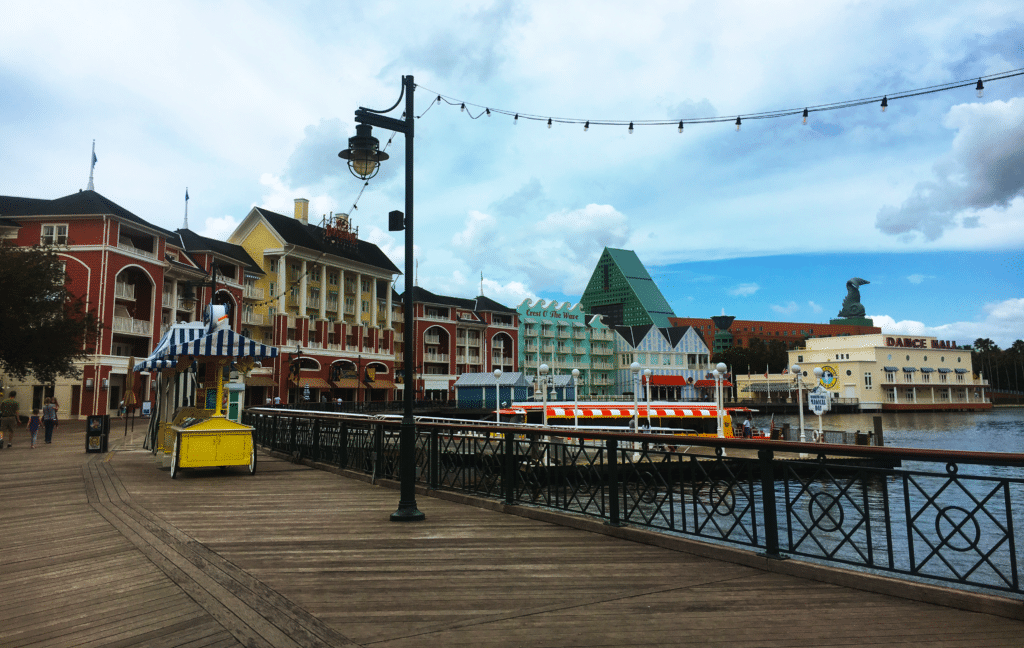 Disney's Boardwalk Villas is one of the best-themed timeshare resorts in Orlando. Staying at this resort will transport you to the turn-of-the-century Atlantic City, complete with a themed pool and a boardwalk full of dining options. Flying Fish is a delicious restaurant on the boardwalk that serves fresh seafood and has upscale carnival-inspired décor. If you're planning a night out, then Boardwalk has some unforgettable options. Abracada Bar is a magician-inspired, vintage-style cocktail lounge, and Jellyrolls is a dazzling dueling piano bar. For more family-friendly fun, sit on the boardwalk to enjoy the view with an ice cream cone or ride around the property on a family-sized Surrey bike! DVC Villas at Boardwalk are spacious and stocked with modern amenities, all with the charm of the 1940s. EPCOT is a short walk from the resort and Hollywood Studios is a relaxing boat ride away.
Learn More: DVC Resorts Ranked: Fidelity's Top Picks
Orlando's Sunshine Resort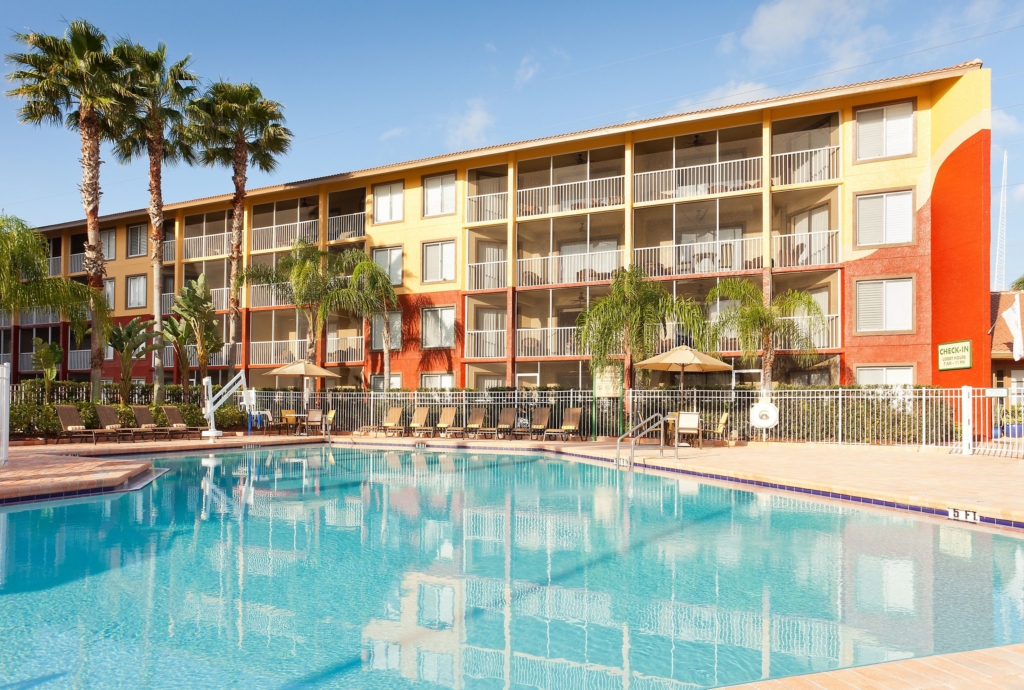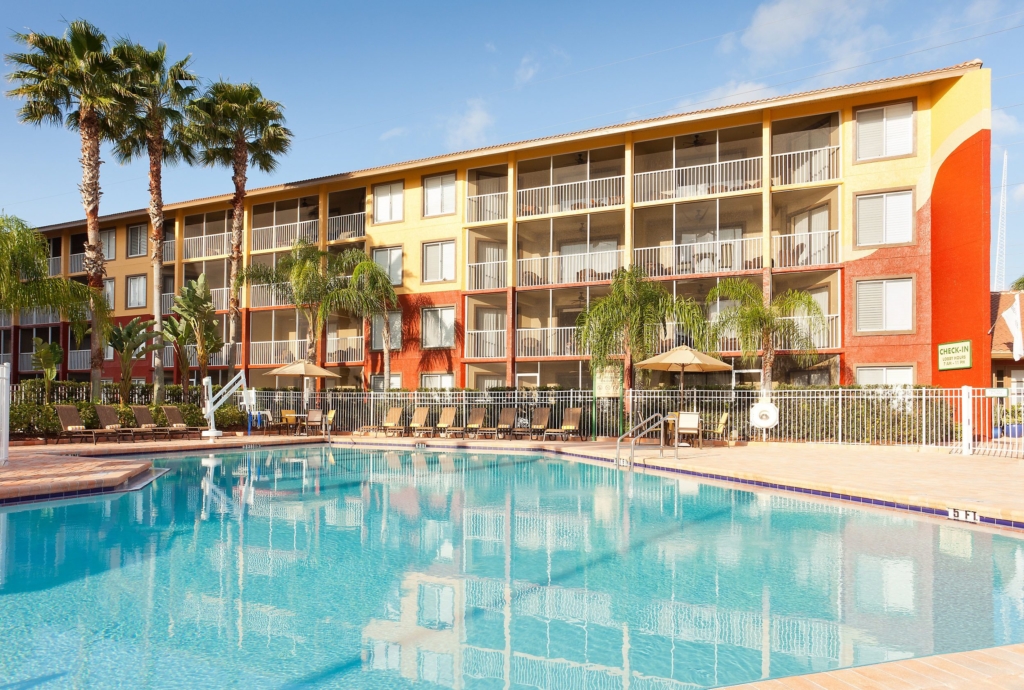 Orlando's Sunshine Resort is a great timeshare option in Orlando and is a member of the Bluegreen family of resorts. The resort offers 2-bedroom suites which can accommodate up to 8 guests. You and your traveling party will have plenty of space to unwind in your timeshare villa after a long day exploring Orlando. Prepare a meal in your villa's full-sized kitchen or grab a quick bite at the pool's snack bar. Sunshine Resort has a pool, hot tub, and sauna, which are perfect for a relaxing day at the resort. This resort is part of BlueGreen's amusement collection, which means that it is close to theme parks! Universal Studios and Islands of Adventure are less than 2 miles away, so the thrills are right around the corner! Amazing shopping at Millenia Plaza is also just 10 minutes from the resort.
Hilton Grand Vacations Club at Seaworld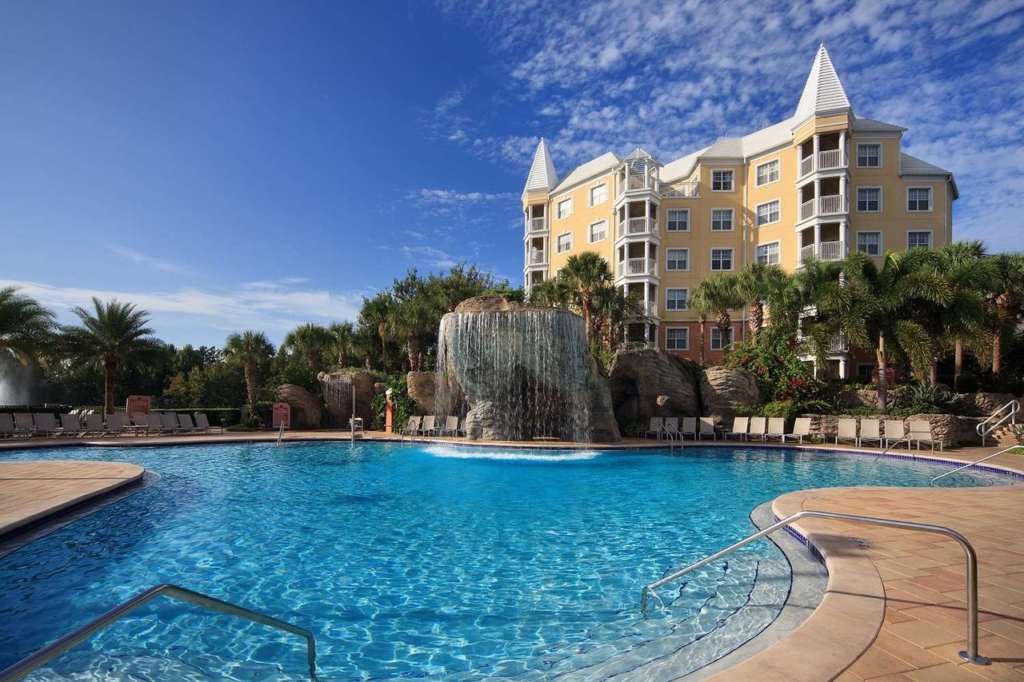 SeaWorld International Center is a Hilton Grand Vacations Club resort and provides guests with an Orlando timeshare vacation to remember. This Gold Crown resort offers spacious villas with full kitchens, laundry, and plenty of living space. This resort is surrounded by palm trees and tropical gardens, so enjoy a nightly stroll along the scenic lakeside trails. HGVC at SeaWorld also features sports courts, two pools, a poolside grill, a deli, and a gift shop. The resort is located directly across the street from SeaWorld, Discovery Cove, and Aquatica. This HGVC resort is an official SeaWorld resort, so they offer guests perks, including free parking to the parks and discounts. HGVC at SeaWorld is also a few miles from International Drive, where more fun awaits, including The Orlando Eye and Mango's.
Learn More: 2 Must-See Hilton Grand Vacations Orlando Resorts
Orlando Timeshares For Sale
Orlando is an amazing vacation destination full of fun activities and stunning timeshare resorts. If you're ready to start looking at Orlando timeshares for sale, you've come to the right place! Firstly, you should browse our marketplace of available Orlando timeshares. Then, when you find one you love, simply make an offer! If you need further assistance, feel free to contact us at 407-216-5187 or at team@fidelityresales.com. Our team of licensed real estate agents has the experience and knowledge to make buying a timeshare in Orlando easy!