As one of the most popular vacation destinations in the world, it should come as no surprise that there are more Bluegreen resorts in Florida than any other state. With so many options to choose from, deciding on which timeshare to purchase can seem very overwhelming. Fortunately, we're here to help! Keep reading to determine which is the best Bluegreen location in Florida for your family. Whether you want to lay out by the beach, go to world-famous theme parks or explore a new city, there is something for everyone at these resorts.
Best Bluegreen Locations in Florida for Beaches
Mariners Boathouse and Beach Resort – Fort Myers Beach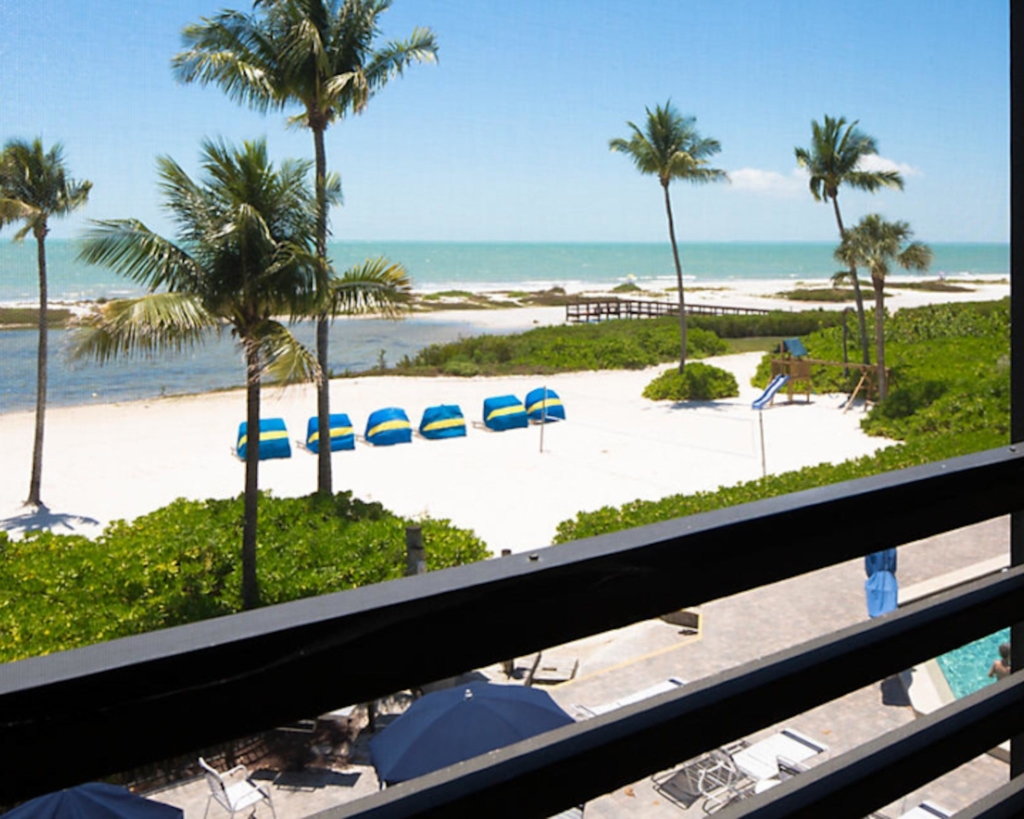 Mariners Boathouse and Beach Resort is situated in Fort Myers Beach, overlooking the Gulf of Mexico. This Bluegreen Vacations resort of International Distinction is a unique assortment of private cabins and comfortable suites. The resort features a full-time activities director with a program for adults and children. Each one-bedroom unit boasts a full kitchen and all the comforts of home. Other amenities include direct beach access, a swimming pool as well as a hot tub.
Fort Myers Beach has four public tennis courts, boat launching ramps, and a wide range of party fishing boats and deep-sea charters. A short drive from the resort will bring you to fine restaurants, shopping, and various attractions. In addition, a public 18-hole golf course is directly across the street.
Dolphin Beach Club – Daytona Beach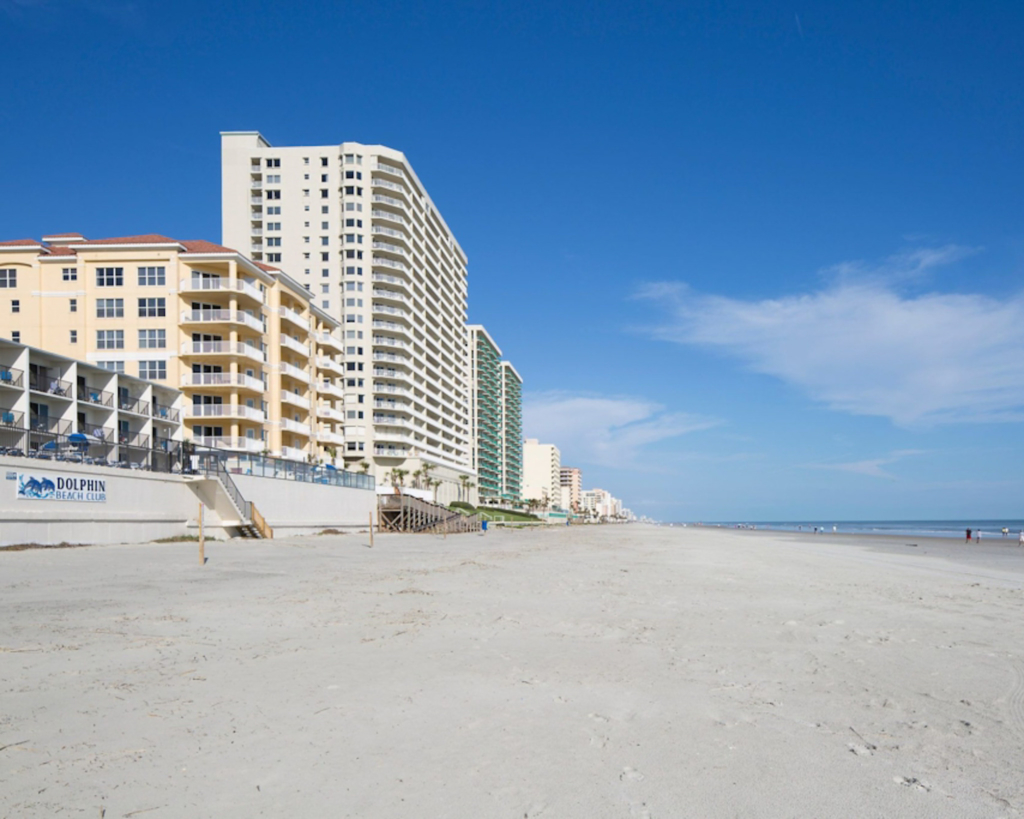 Dolphin Beach Club is a multi-story beachfront resort overlooking the Atlantic Ocean. Guests can choose to stay in a charming beachside studio or a roomier one-bedroom suite. The sun rising over the ocean is one of the most beautiful scenes you can witness from your private beachfront balcony. On-site amenities include a pool and sauna, direct beach access, child care, a hot tub, and a full kitchen! It's no surprise this resort is one of the best Bluegreen locations in Florida.
Daytona Beach's most popular attractions include the Boardwalk, International Speedway, jai-alai, dog track and golf. In addition, sightseers will want to take in Ponce Inlet, the planetarium, the Ocean Civic Center, and the Museum of Arts and Sciences.
Best Bluegreen Locations in Florida for Theme Parks
Orlando's Sunshine Resort – Orlando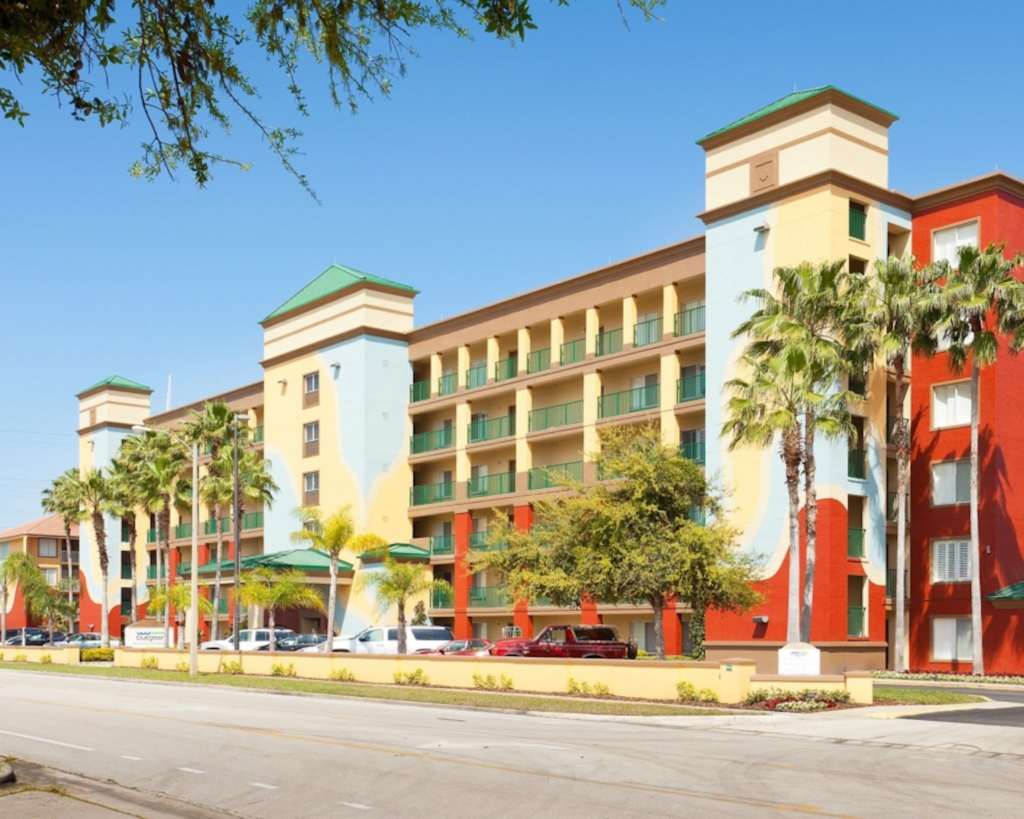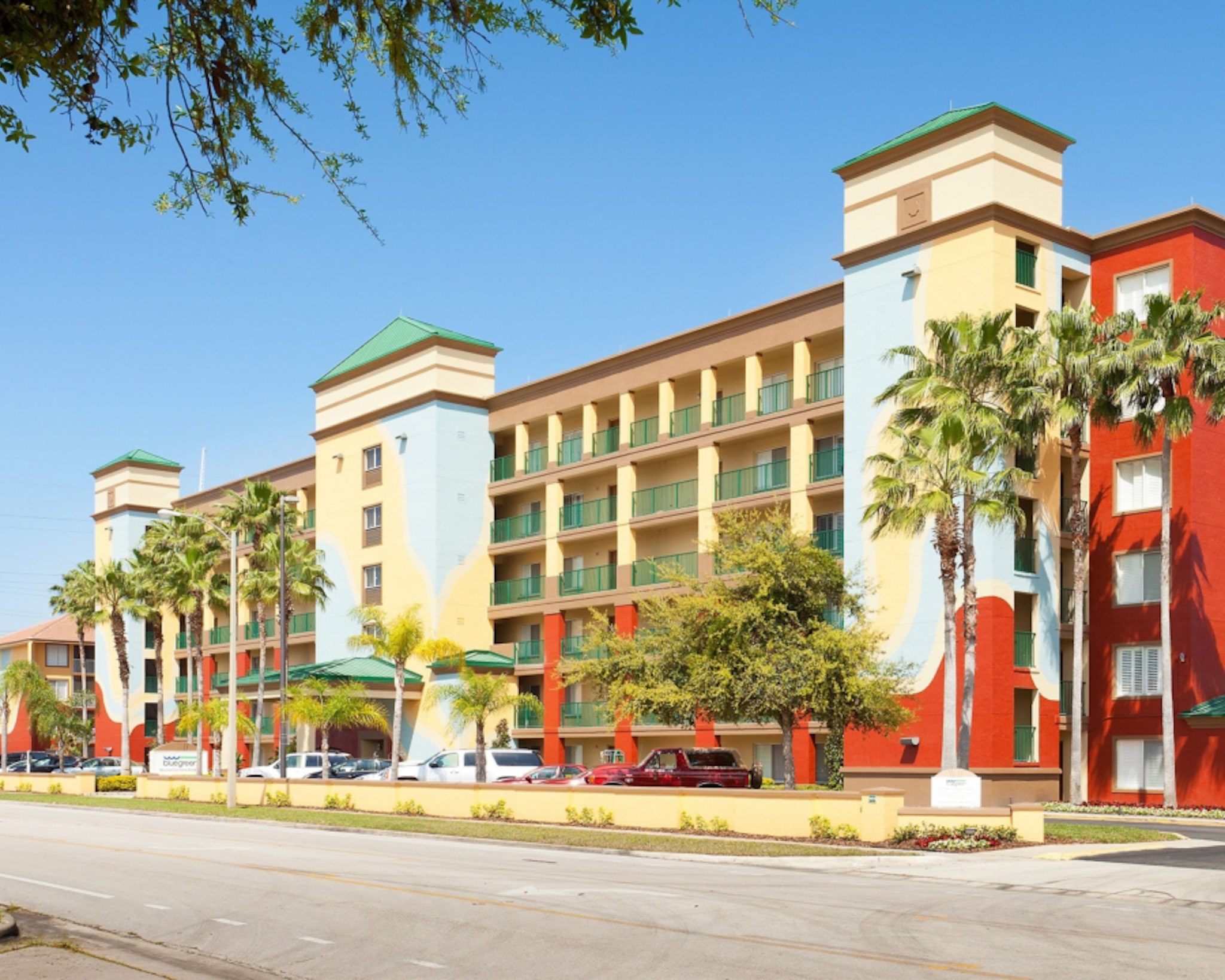 Orlando's Sunshine Resort offers a fun family vacation resort as it is centrally located near all the theme parks and attractions in Orlando. Guests will find on-site accommodations such as a pool, tennis courts, volleyball courts, a spa, a sauna, as well as a children's play area. A full kitchen, washer/dryer, as well as a Jacuzzi, are all included in the comfortable two-bedroom units! Minutes from the parks and all the great amenities ensure a great trip.
The Fountains, a Bluegreen Resort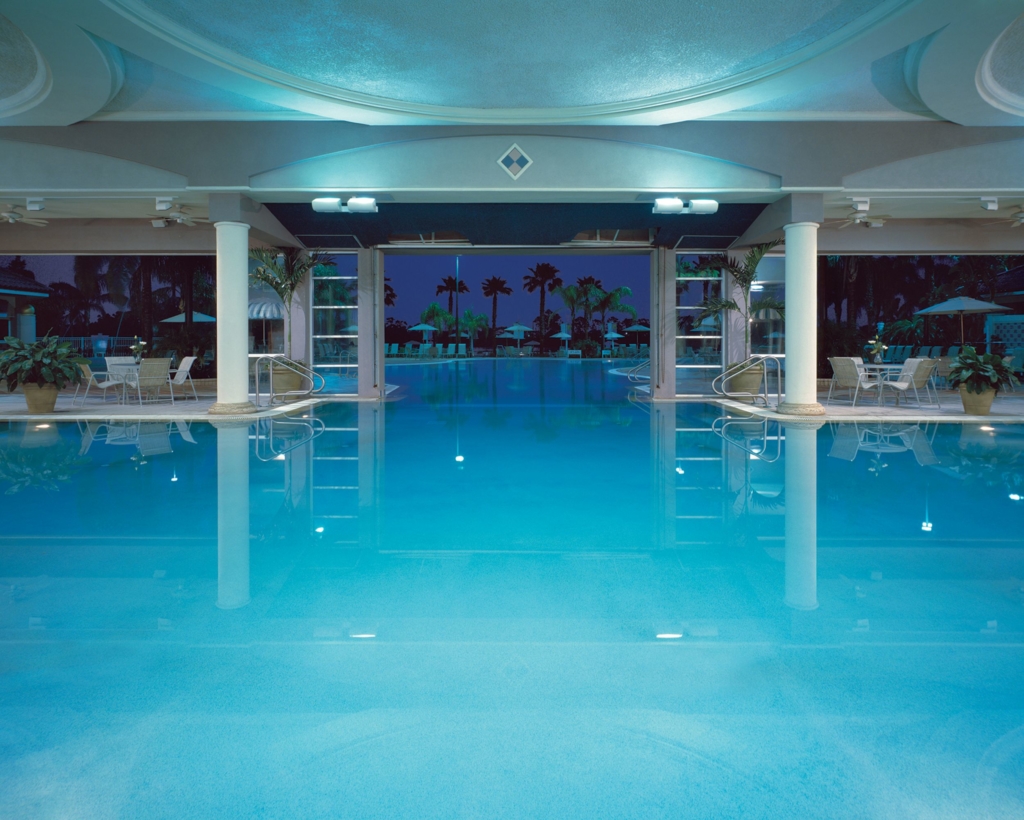 If you're looking for another great Bluegreen location in Florida with easy access to the state's best theme parks, look no further than the Fountains, a Bluegreen Resort. This resort is just two miles away from Seaworld and nine away from Universal. As a result, you'll have an easy drive wherever you want to go! Amenities include a lakeside beach area, tennis courts, and a pool. You'll also enjoy one and two-bedroom villas with full kitchens, washers and dryers, and private balconies or porches.
Orlando is known as the theme park capital of the world, and it's easy to see why! Disney World, Universal Studios, and Sea World all call this city home. Plus, there are plenty of fun things to do in Orlando other than theme parks.
Best Bluegreen Locations in Florida for Cities
Landmark Holiday Beach Resort – Panama City Beach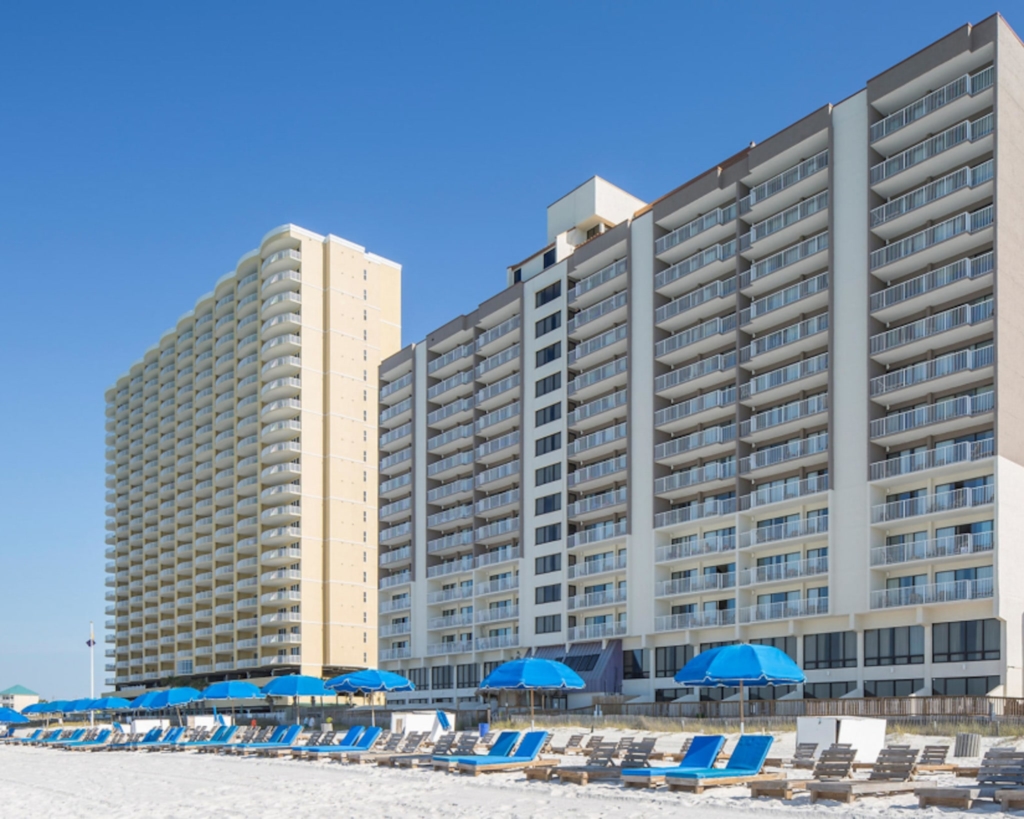 Landmark Holiday Beach Resort is a classical beachfront resort that provides direct access to the sun and fun of Panama City Beach. Rooms at this resort include a two-bedroom condo, a three-bedroom condo as well a one-bedroom townhouse. Every unit offers the utmost convenience with a full kitchen, dishwasher, microwave, and laundry facilities. On-site amenities include direct beach access, a sauna, a swimming pool, tennis courts, volleyball courts and hot tubs. This Bluegreen location in Florida is an excellent place to stay if you want to make the most of your time in Panama City.
The local area of Panama City Beach provides an incredible variety of recreational opportunities and fine dining. First, explore the hiking trails and fishing piers at St. Andrews State Park. Then head to the town's main shopping area and community center, Pier Park.
Grande Villas At World Golf Village – St. Augustine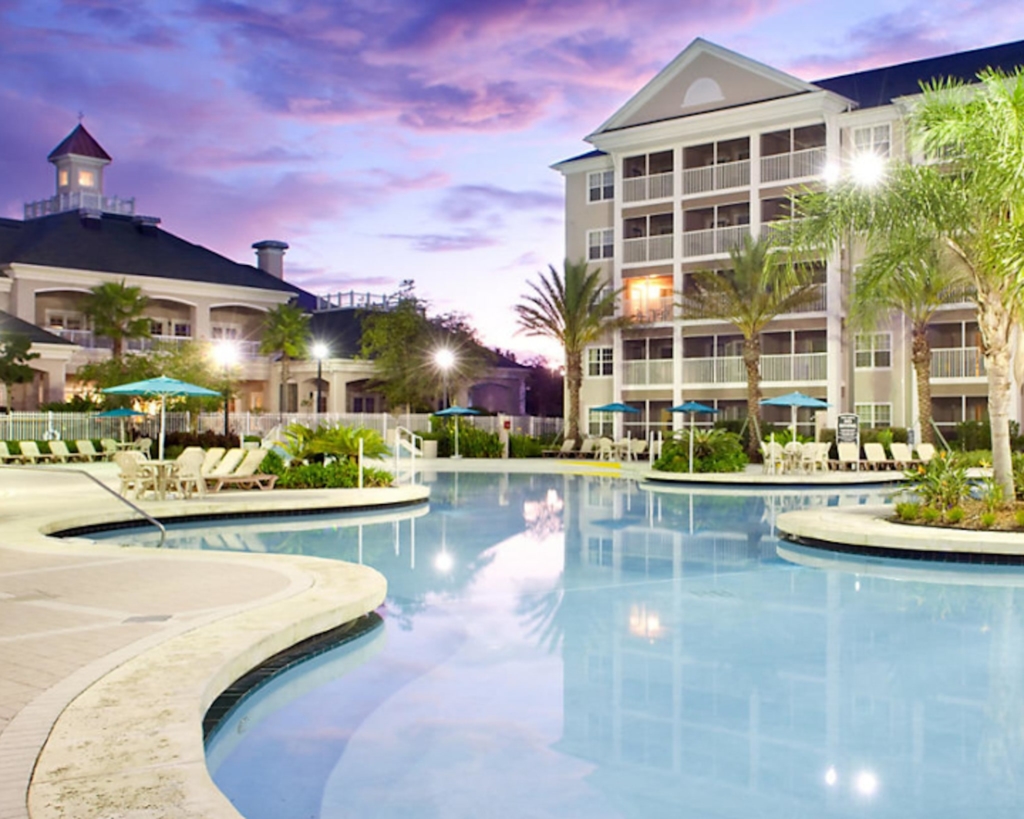 Grande Villas At World Golf Village is one of the most exclusive Bluegreen Resorts in Florida available because of its location. This RCI Gold Crown facility is on the grounds of the World Golf Village as well as adjacent to The World Golf Hall of Fame. Guests love the views from their fully equipped suites of the 17th and 18th fairways of The Slammer and The Squire championship golf courses. Amenities include basketball courts, a fitness room, an outdoor pool, tennis courts as well as a playground.
St. Augustine claims to be the oldest city in the United States. This city is on the northeast coast of Florida and has so much to offer nearby the resort. You will enjoy great shopping, dining, and some of Florida's most beautiful beaches in this historic region.
RCI With Bluegreen Resorts
One of the biggest benefits of Bluegreen's resorts is that they give you access to an RCI membership! RCI is a vacation exchange program that allows you to trade your stay at your home resort for one at thousands of others around the world. As a result, you'll be able to get some use out of your timeshare even in years when you don't feel like visiting Florida.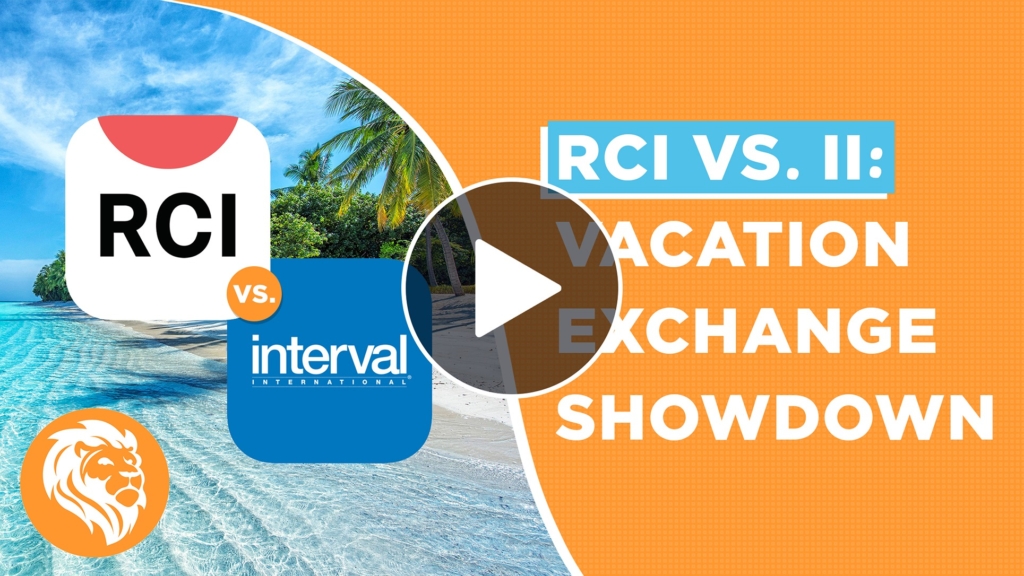 If you'd like to know more about RCI or vacation exchange, check out our video, "RCI vs Interval International: Vacation Exchange Showdown."
Buy Bluegreen Locations in Florida Now
Ready to take your next vacation to Florida? Then check out our marketplace! First, you can browse our available listings for Bluegreen Vacations timeshares at top locations in Florida. Once you find one you like, just make an offer and one of our licensed agents will handle the rest. It really is that simple! If you have any questions about Bluegreen Resorts in Florida, please give us a call at 1-800-410-8326 or email us at team@fidelityresales.com. We're always happy to help!