Diamond Resorts provides unforgettable vacation experiences for its owners. With Diamond, owners enjoy one-of-a-kind vacations with a fun twist. If you're looking for an amazing vacation in Hawaii at a resort with incredible amenities and accommodations, look no further than these Hawaiian Diamond resorts. Let's discuss what makes Diamond Resorts so special, what makes vacations in Hawaii worth it, and which resorts you should stay at.
About Diamond Resorts
Diamond Resorts aims to create unique vacation opportunities for its owners. Since the company's start in 2007, Diamond has offered owners quality resorts, world-class customer service, and a flexible points-based system. There are so many benefits to being a Diamond Resorts owner, including access to exclusive concert series and VIP dinners. Owners can also use their points on cruises, flights, car rentals, and more! There are also exclusive guided tours for Diamond owners, so they can truly immerse themselves in their vacation destination!
Another benefit for Diamond owners is the opportunity to use the vacation exchange network Interval International. By becoming an II member, owners can access any resort in their catalog. This means that even though you're a Diamond member, you will be able to stay at resorts from other brands all around the world! Vacation exchange is a huge perk for timeshare owners because it can keep your yearly vacation new and exciting! Gone are the days where you have to visit the same resort year after year! With Diamond Resorts, you have the opportunity to vacation around the world from Hawaii and beyond!
About Hawaii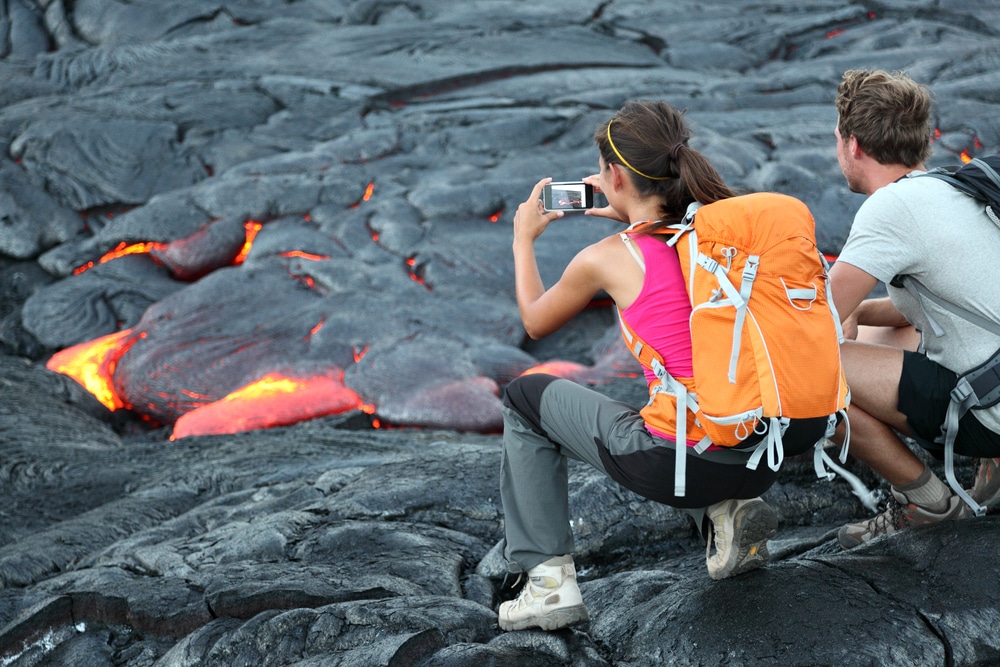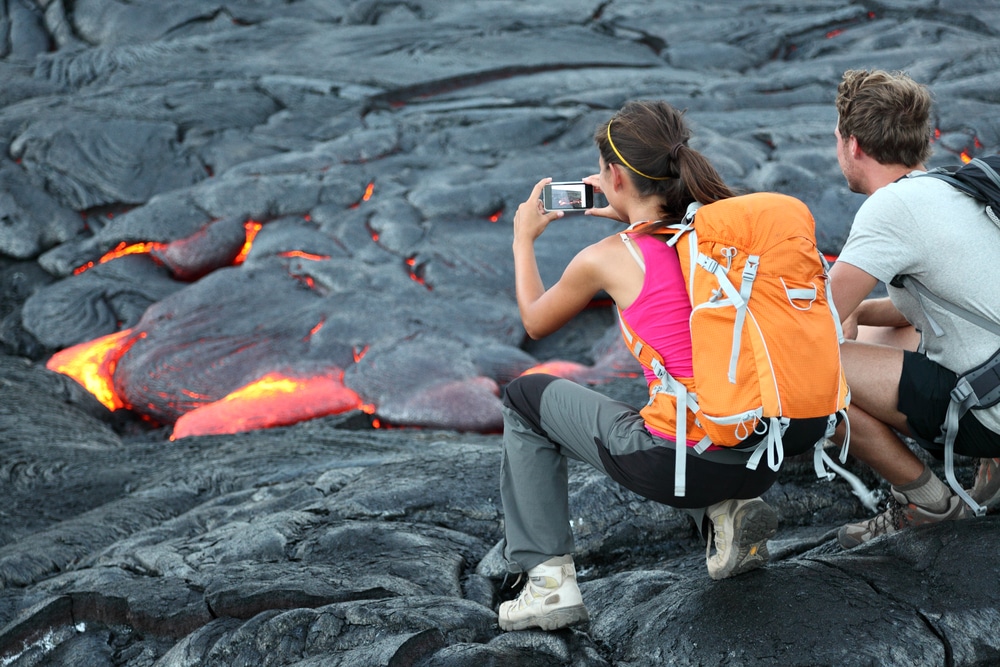 Hawaii is a popular vacation destination and it's easy to see why! The welcoming people of Hawaii will make you feel right at home and the incredible variety of activities will make you never want to leave! That's why a timeshare in Hawaii is so incredible! There is so much to see, do, and learn in Hawaii, so you'll have to visit multiple times to experience it all! The Hawaiian Islands offer sun, sand, surf, and so much more! From ziplining through lush rainforests to riding a helicopter over an active volcano, there is an adventure waiting around every corner in Hawaii. There is so much opportunity to enjoy the beauty and culture of Hawaii's chain of islands.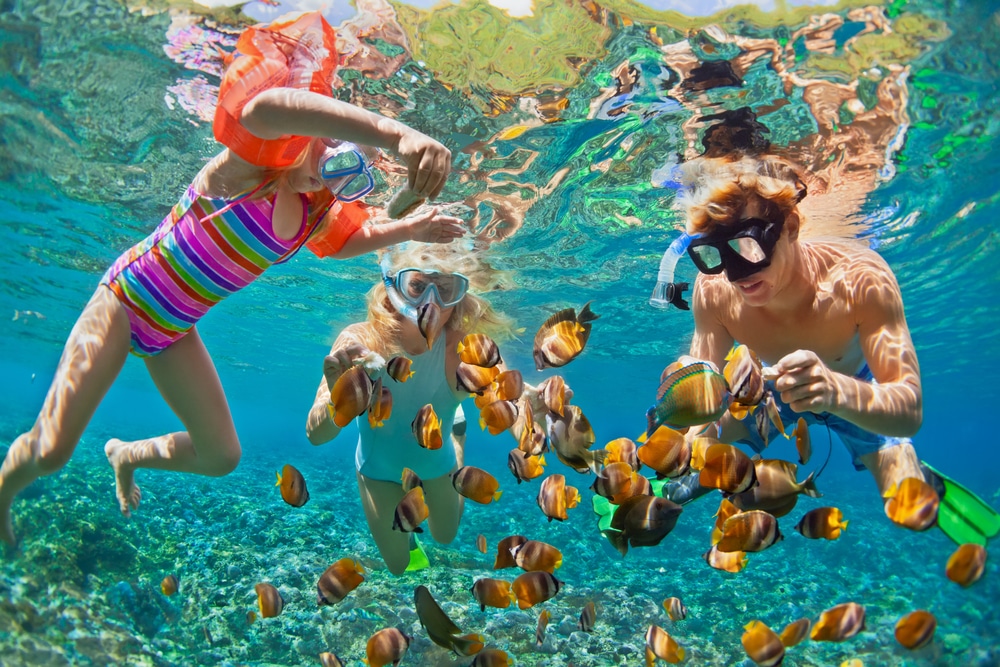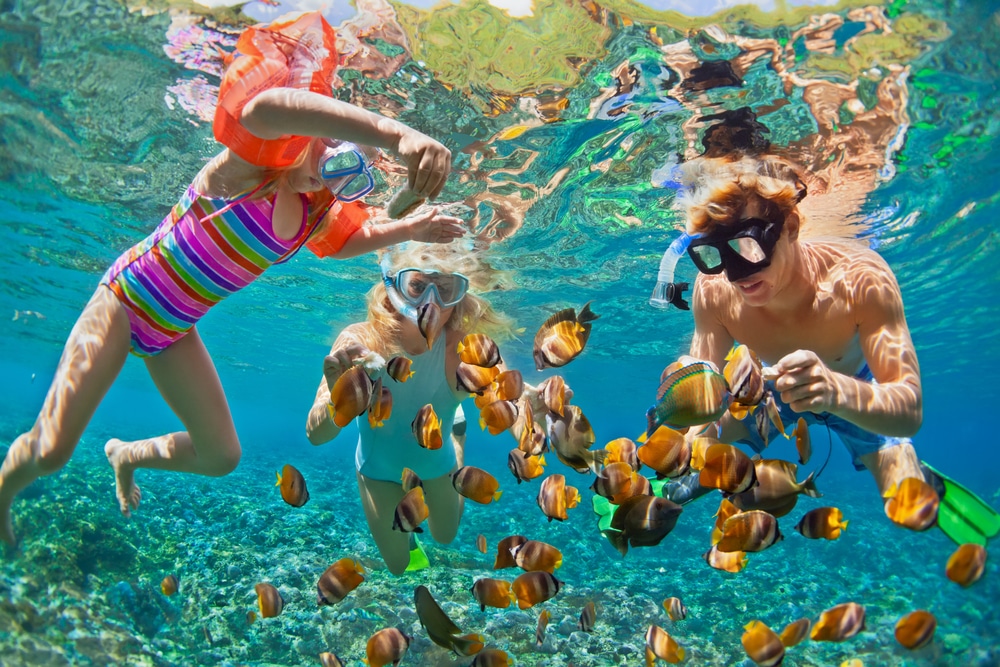 Depending on which island you visit, there is an endless amount of fun to be had in Hawaii for every kind of vacationer! When families visit the islands, they can experience how important Ohana is to the Hawaiian culture. From snorkeling and whale-watching to hula lessons and luaus, there are many opportunities to make unforgettable family vacation memories in Hawaii. Couples looking for a romantic getaway will find that Hawaii is one of the best places to spend time with the one you love. Private surfing lessons, couples spa treatments, and intimate dinner spots are just a few examples of ways to experience Hawaii as a pair. Foodies will obviously be spoiled for choice on the islands, where Hawaiian culture is celebrated through the flavors of their traditional cuisine. If you're looking for an authentic dining experience, ask some locals where they like to eat!
Diamond Resorts In Hawaii
Whether you want to enjoy the lively city of Honolulu or getaway to the serene shores of Kaua'i, there is a Diamond Resort perfect for you. Diamond has three resorts in Hawaii that provide amazing amenities and the true spirit of Hawaii. Diamond has resorts on three of Hawaii's main islands. The Modern is on the coast of Oahu, Ka'anapali Beach Club overlooks the stunning beaches of Maui, and The Point at Poipu is a serene getaway on lush Kauai. Unwind and enjoy the tropical beauty of Hawaii from any of these incredible resorts.
The Modern – Honolulu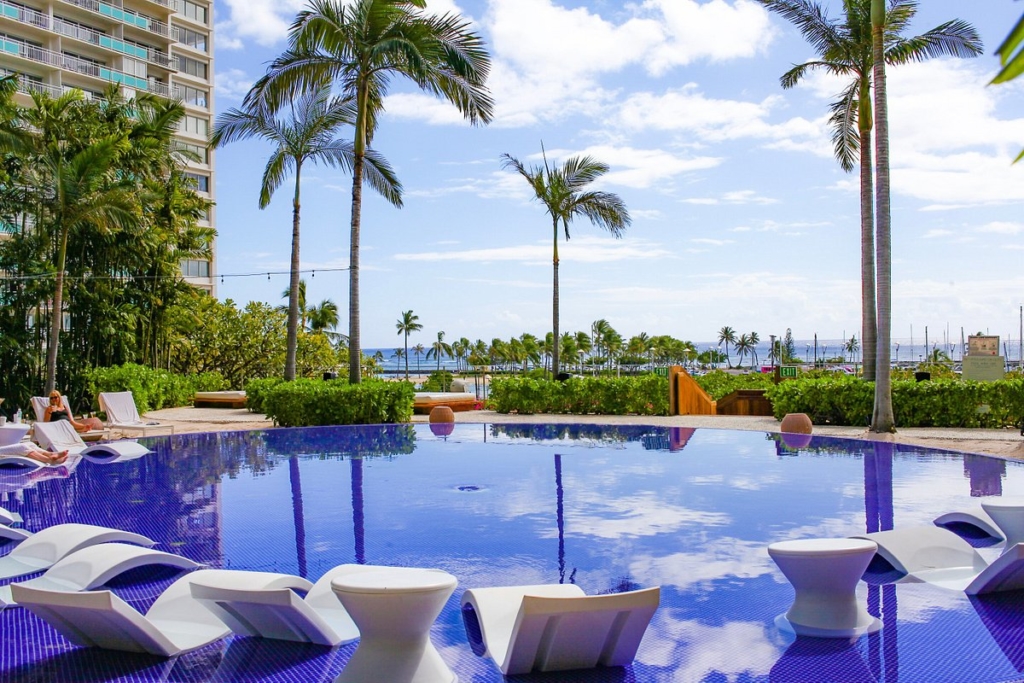 On the edge of the Waikiki marina sits The Modern, an oceanfront Diamond resort in the capital of Hawaii. Honolulu is a bustling metropolitan city with a tropical twist, where traditional Hawaiian values meet modern-day architecture. In the downtown area, you'll find world-class shopping and dining as well as an exciting nightlife. The Modern is a sleek resort full of amazing amenities and stunning beaches. The Grove Restaurant + Bar is on-site and is one of the best restaurants in Waikiki! The menu is full of fresh local produce and seafood served with a modern flair. Guest villas feature a light and airy minimalistic design with large windows that let in amazing natural light. Incredible views of the Pacific surround the resort and guests can enjoy the sights from their private terrace. The resort offers studio and one-bedroom villas that have all of the comforts of home.
Ka'anapali Beach Club – Lahaina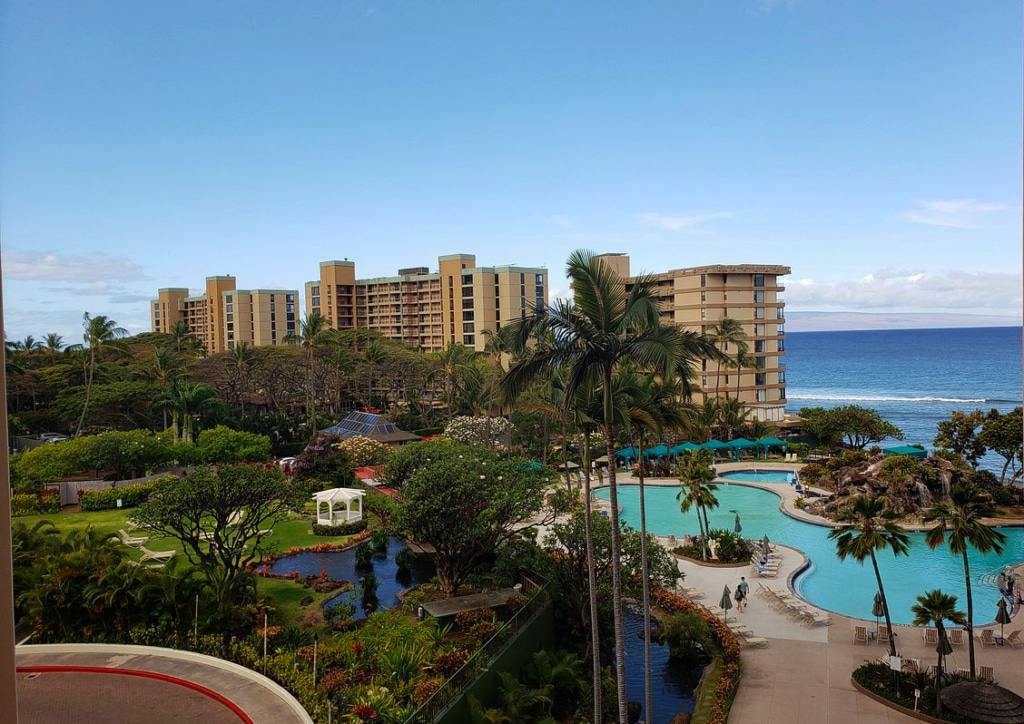 Ka'anapali Beach Club is Diamond's resort on the western shore of Maui, Hawaii. The resort is just minutes from Lahaina, an area that accounts for 80% of Maui's tourism. It's a scenic beach town rich in history that has a welcoming downtown area full of shops and dining options. Ka'anapali Beach Club is in an area that's popular for resorts, restaurants, and attractions. Right down the street from the resort is the Ka'anapali Golf Courses, which offers players a challenge as well as striking views of the ocean. One of the most popular attractions is the cliff diving ceremony off the beach's Black Rock cliffs. The resort has lush landscapes, waterfalls, and an open-air cafe, so guests can enjoy the natural beauty of Hawaii. Retreat to your one- or two-bedroom villa to relax in style and enjoy modern amenities such as Tempurpedic mattresses and kitchen appliances.
The Point at Poipu – Koloa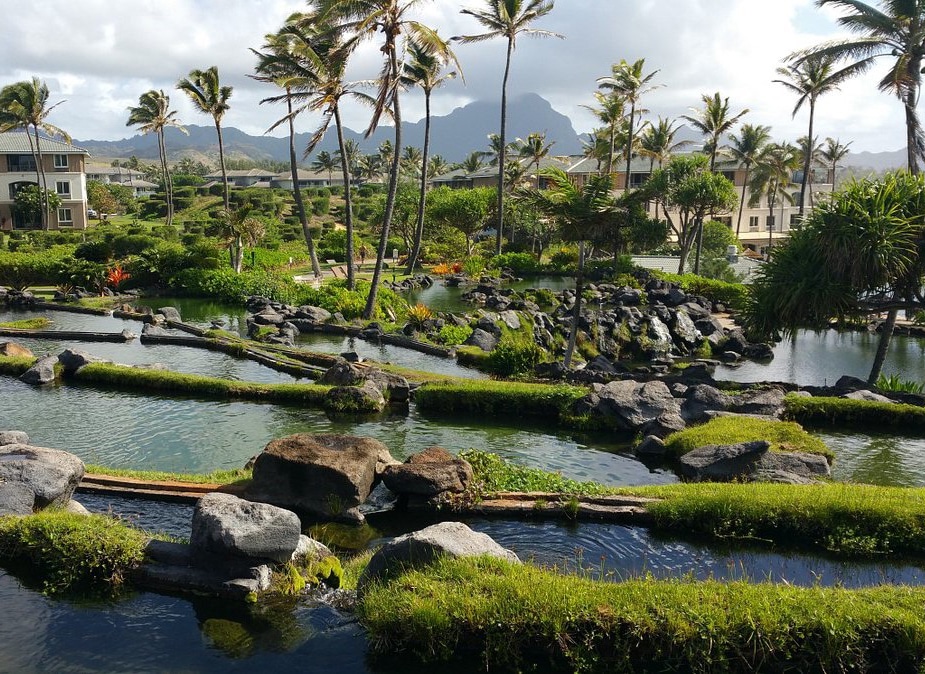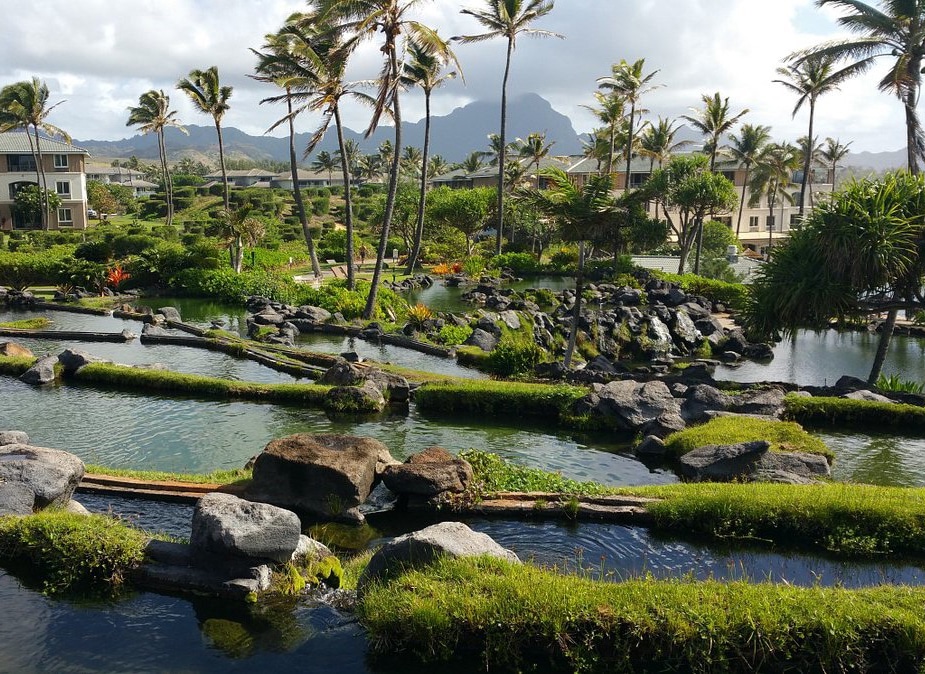 Kauai is known for its lush greenery and The Point at Poipu celebrates that natural beauty. This ocean-front resort is on the South Shore of the island, where breathtaking mountain views and pristine beaches meet. The resort overlooks the golden sands of Shipwreck Beach, which is a beautiful place to catch a sunset or to spot sea turtles on the beach. Kick back and relax over a delicious meal or refreshing tropical drink at Honu Cove Bar & Grill. Honu Cove serves food all day long and features many traditional local dishes like "Da Hawaiian Plate." The resort's lagoon-like pool is the perfect place to soak up some sun and enjoy the Pacific breeze rustling through the palm trees. The Point at Poipu offers two-bedroom timeshare villas that have full kitchens and laundry units. This Diamond resort is nothing short of an oasis in beautiful Hawaii.
Diamond Affiliated Resorts in Hawaii
Diamond has a vast selection of affiliated resorts around the world in its portfolio. In addition to the three incredible Diamond Resorts properties in Hawaii, Diamond members have access to many more resorts in Hawaii. There are some amazing Diamond-affiliated resorts around the islands that members can use their points to book vacations at. Here are just a few examples of the resorts that owners have access to booking with their Diamond points.
Sea Mountain – Kona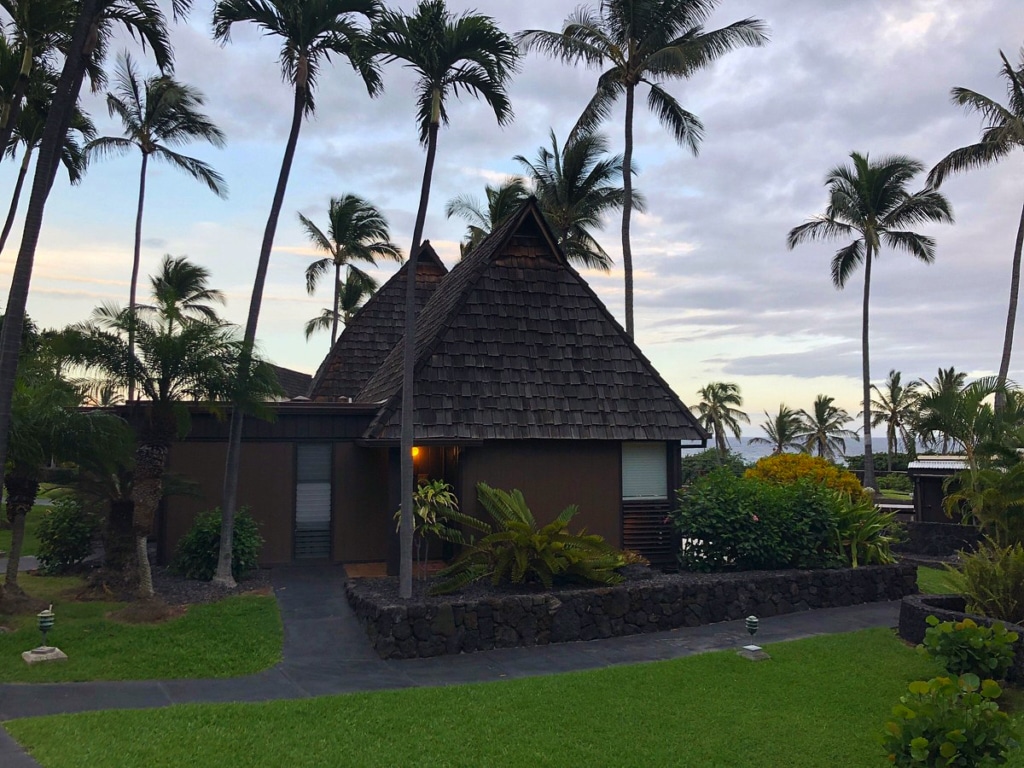 Sea Mountain is a Diamond-affiliated resort that sits on the southeast coast of the Big Island of Hawaii. This resort is near the iconic Panalu'u Black Sand Beach, a stunning beach where you can see the endangered hawksbill turtles. Sea Mountain is a serene resort with incredible Polynesian-style bungalows. Although this resort provides a secluded getaway, many awe-inspiring sights are just 30 minutes away. Hawaii Volcanoes National Park is a spot for unforgettable hiking across lava fields and through Nāhuku, a cave made by flowing lava. After a long day of exploring the Big Island, return to your spacious villa with a full kitchen and laid-back Hawaiian-inspired decor. Relax on your villa's private patio or in the resort's pool and hot tub that overlook the sparkling waters of the Pacific.
Grand Pacific at Hanalei Bay – Princeville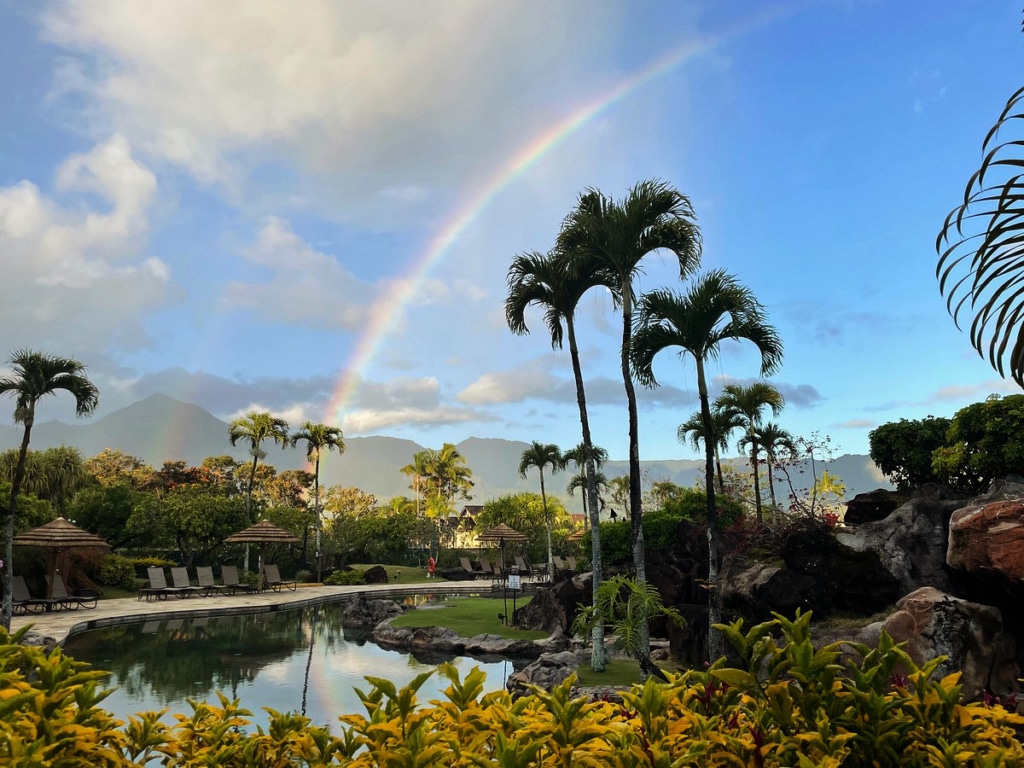 Grand Pacific at Hanalei Bay is a tropical oasis on the beautiful island of Kauai. This resort is surrounded by lush mountains and offers breathtaking views of the Pacific. The resort has a private beach for its guests, a peaceful retreat just steps away down a walking path. The resort also provides golf carts for guests who need a little more assistance to get to the beach. The resort's award-winning pool provides a refreshing swim and awe-inspiring views of the island's scenery. The pool also has a swim-up bar, so guests can enjoy a tropical drink without even leaving the pool! Another beautiful feature of the pool is its authentic lava-rock waterfalls! This resort is part of the Grand Pacific family of resorts, but Diamond Resorts members can book this stunning resort for their next getaway to Hawaii.
Hilton Grand Vacations Acquisition of Diamond Resorts
It was announced in March of 2021 that Hilton Grand Vacations Club will be acquiring Diamond Resorts. Upon merging, Hilton will now operate 154 resorts and serve over 720,000 owners. The acquisition will add 48 call centers and 20 new markets to HGVC's portfolio. Stay tuned for upcoming information about the future of this deal as we will update our readers when more news comes out.
Buy Diamond Resorts In Hawaii
If you're ready to make a yearly trip to a Diamond Resort in Hawaii, our Licensed Real Estate Agents can help. Firstly, browse our Diamond timeshares for sale. Then, when you've found the right listing for you, simply make an offer! Becoming a vacation owner has never been so easy! Not to mention, the resale prices of timeshare are generally way lower than retail. We know that deciding to buy a timeshare can be daunting, but we're here to help. We can help you find the perfect vacation ownership for your family, without any pressure. You can contact our experienced team directly at (407) 465-5188 or team@fidelityresales.com.