There is no doubt about the fact that Florida is one of the most popular vacation destinations in the country. Once you visit, it's clear to see why! Florida has so much to offer, from beautiful beaches and thrilling theme parks to cities rich with history. Whatever you're looking for in a warm-weather vacation, Florida has got you covered. When you're in need of a getaway, then look no further! What better place to use your timeshare points than in the Sunshine State? Here are some of the best timeshares in Florida.
Best Timeshares in Florida Near Beaches
When you think about Florida vacations, you probably picture days spent on the beach. Spending all day with your toes in the sands is definitely a possibility with Florida timeshares! Florida has over 800 miles of beaches, so it might be hard to choose where to go! Whether you want to enjoy the calm Gulf of Mexico or the Atlantic Ocean, here are the best timeshares near Florida's beaches.
Marriott's Crystal Shores – Marco Island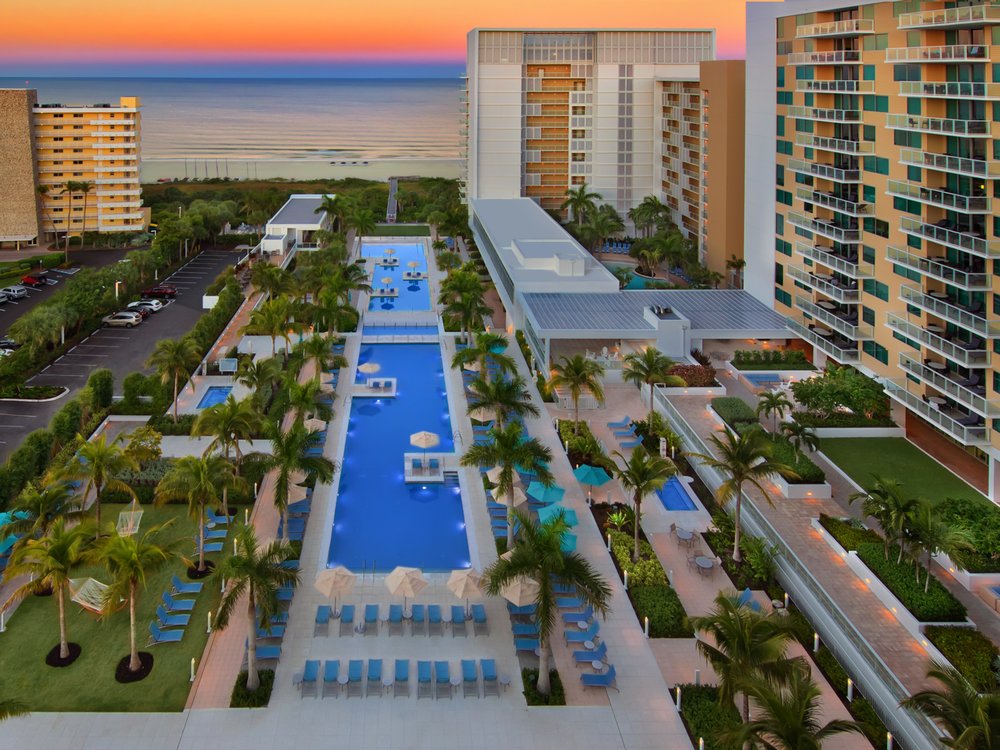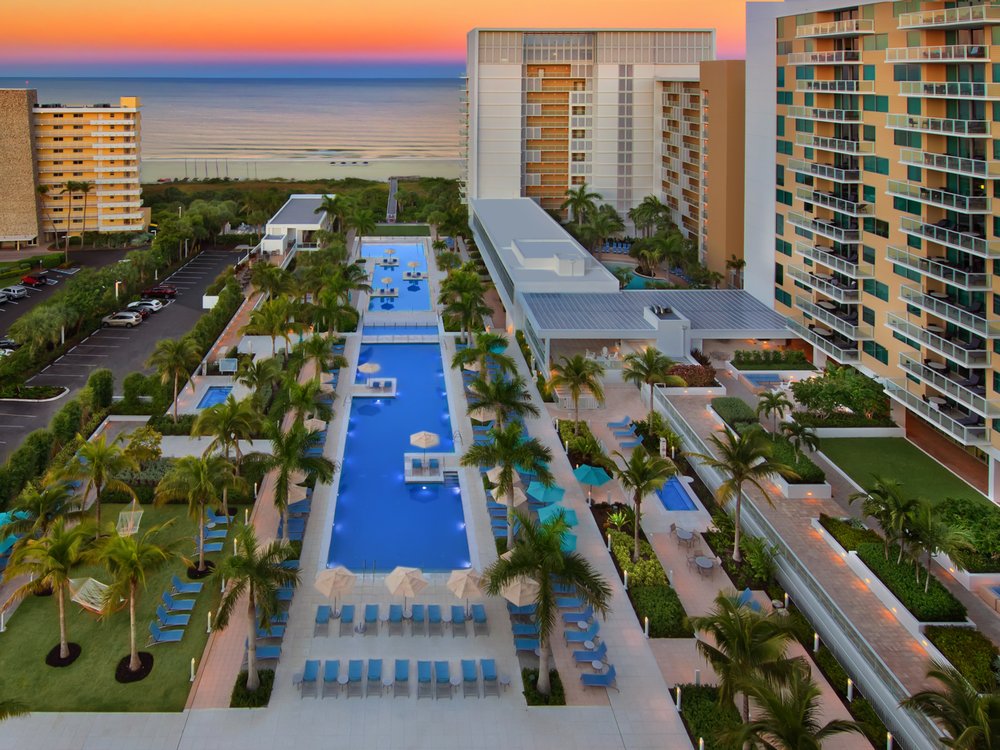 Marco Island is a small beach town on the shores of the West Coast of Florida. Visitors love relaxing in the warm, calm waters of the Gulf of Mexico when visiting Marco Island. Marriott's Crystal Shores is a picturesque beachfront resort that is perfect for your next beach vacation. The resort has so much to offer for the whole family! Visitors can spend the whole day on the beach or enjoy the resort's oceanfront pool and waterslides. Grab a bite to eat at Stilts Beachside Bar & Grill or enjoy a refreshing cocktail while taking in a stunning sunset. The fabulous amenities aren't all that make Florida's Crystal Shores one of the best Marriott beach timeshares. Guests will also love their spacious timeshare villas, which boast full kitchens, laundry units, and private balconies.
Hyatt Residence Club Sarasota – Siesta Key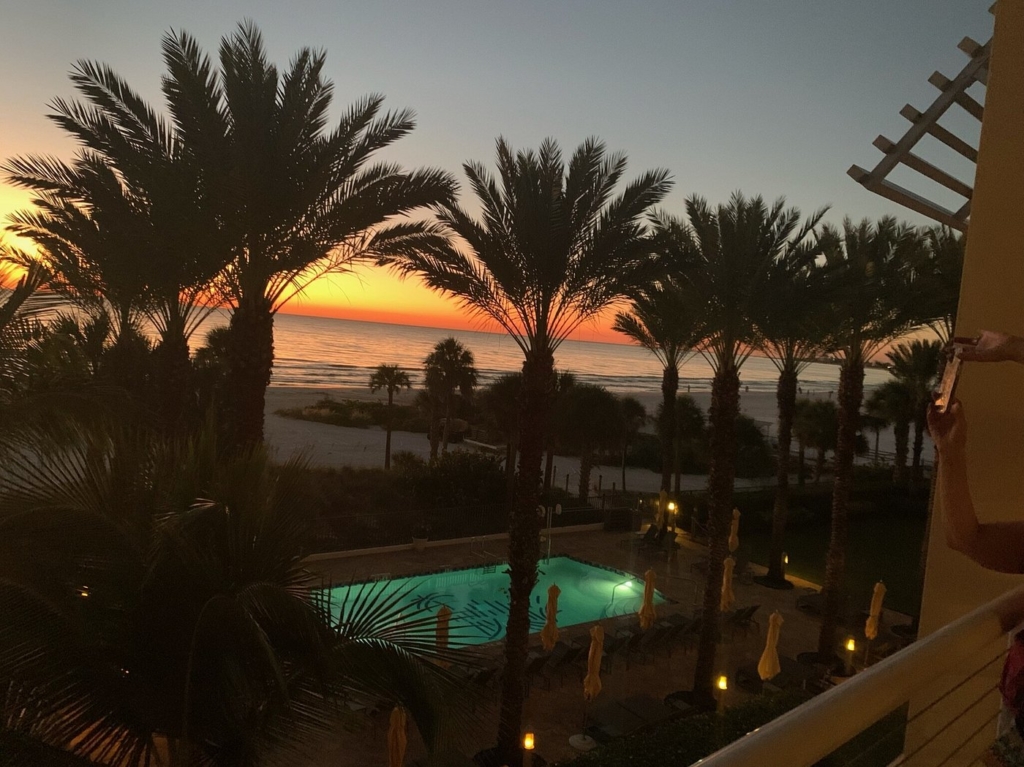 Siesta Key is another scenic beach town on Florida's Gulf Shore. Not only will you get to enjoy relaxing beach days in Siesta Key, but the shops and restaurants of Sarasota are less than 10 miles away! So, you can choose to spend all day lazing in the sun in Siesta Key or venture out to explore the nearby city. Hyatt Residence Club Sarasota offers a luxurious beach escape for timeshare owners. This oceanfront oasis provides a pool with Gulf views, a grotto-style hot tub, and private cabana access. The luxury doesn't stop with the resort grounds! Timeshare villas at this Florida beach resort bring the best features of home on vacation! Enjoy a home-cooked meal in your fully-equipped kitchen or relax in your private jacuzzi tub. This seaside sanctuary is one you won't want to miss!
Holiday Inn Club Vacations Cape Canaveral Beach Resort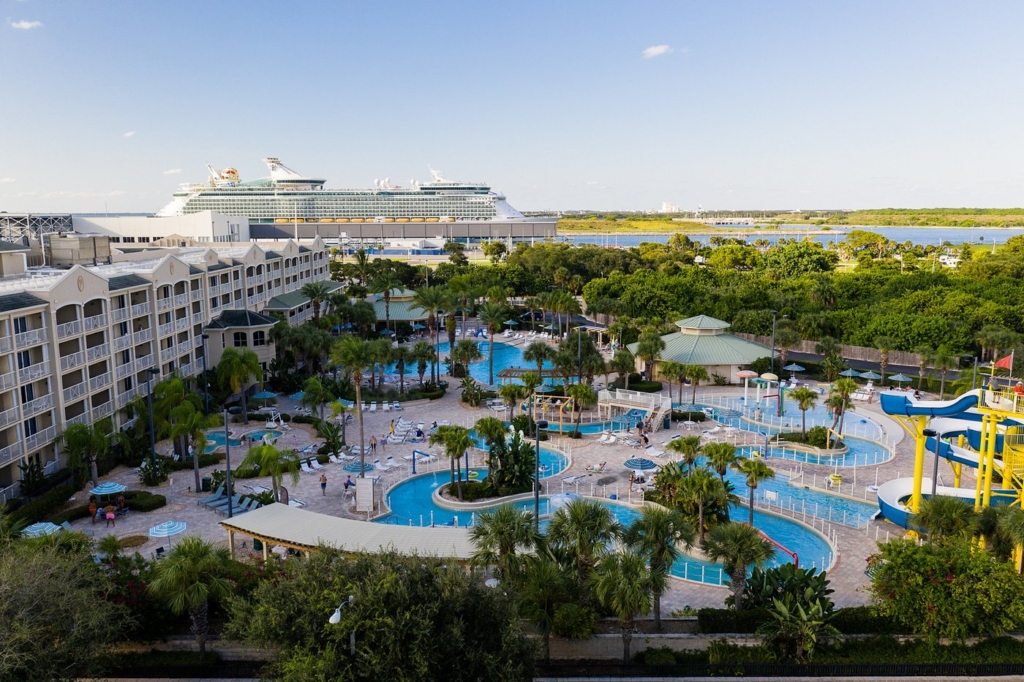 Staying on Florida's "Countdown Coast" means that you will not only get to enjoy beautiful beaches, but you might even see something out of this world! Holiday Inn Club Vacations Cape Canaveral Beach Resort offers a unique sight for visitors. Look to the skies to see one of the many rocket launches that occur just a short distance from this resort! Be sure to check the launch schedule before you visit HICV Cape Canaveral Beach Resort. You don't want to miss the chance to see a rocket launch while hanging on the beach! Not only will you get unique sights at this resort, but you'll also have access to awesome amenities! The whole family will love drifting down the lazy river or playing a game of mini-golf. After a fun day, retreat to your spacious one-, two-, three-, or four-bedroom villa!
Best Timeshares in Florida Near Theme Parks
Many family vacations in Florida include days spent in one of the state's many theme parks. Orlando is the theme park capital of the world, so it's definitely the hot spot for thrilling attractions! There are plenty of timeshare resorts to choose from in Orlando, Florida and it could be overwhelming to choose the best one. Here are some of our favorite resorts in Orlando from some of the top names in the timeshare industry.
Disney's Boardwalk Villas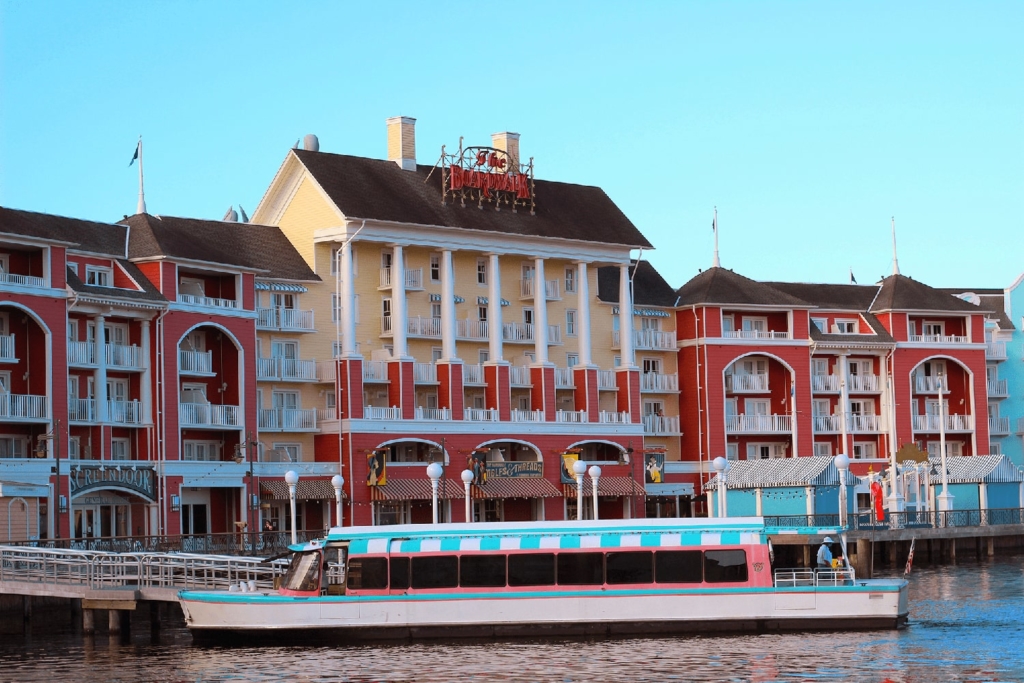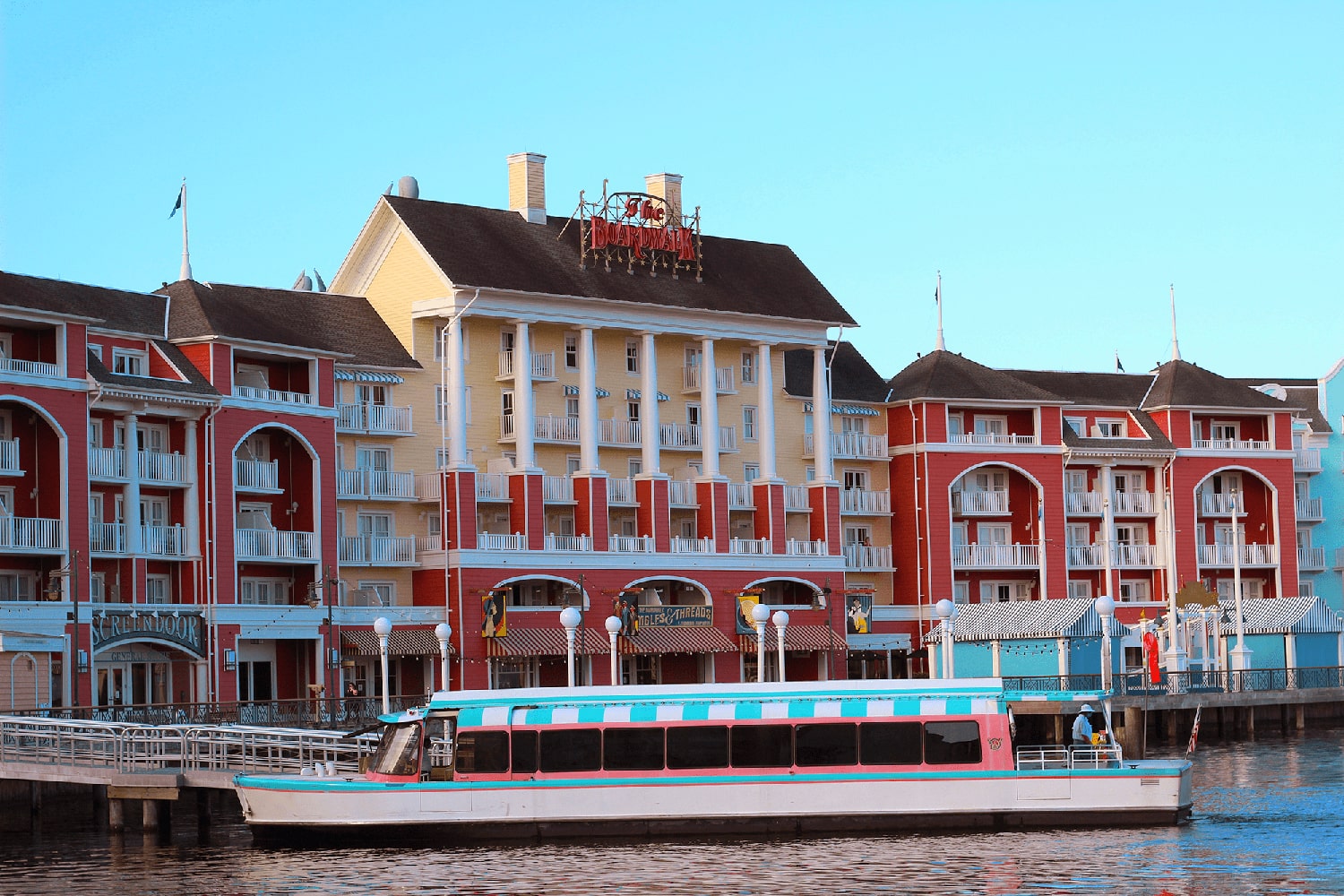 Walt Disney World is the most visited theme park in the world, so as you'd expect, Disney offers dozens of fabulous resorts. Disney Vacation Club gives Disney lovers the chance to visit the theme parks year after year! Plus, with Disney Vacation Club resales, owners can experience all of the magic while saving thousands of dollars. One of the most conveniently located DVC resorts is Disney's Boardwalk Villas. The resort is within walking distance of Epcot and just a short boat ride from Hollywood Studios. If you're looking to travel anywhere else on Disney World property, bus service is offered all day! If you'd rather spend a day at the resort, there is plenty to do! Make a splash in one of the resort's pools, watch live entertainment on the boardwalk, or enjoy a fabulous meal at one of the many restaurants! This resort offer's Disney's signature world-class accommodations.
Club Wyndham Bonnet Creek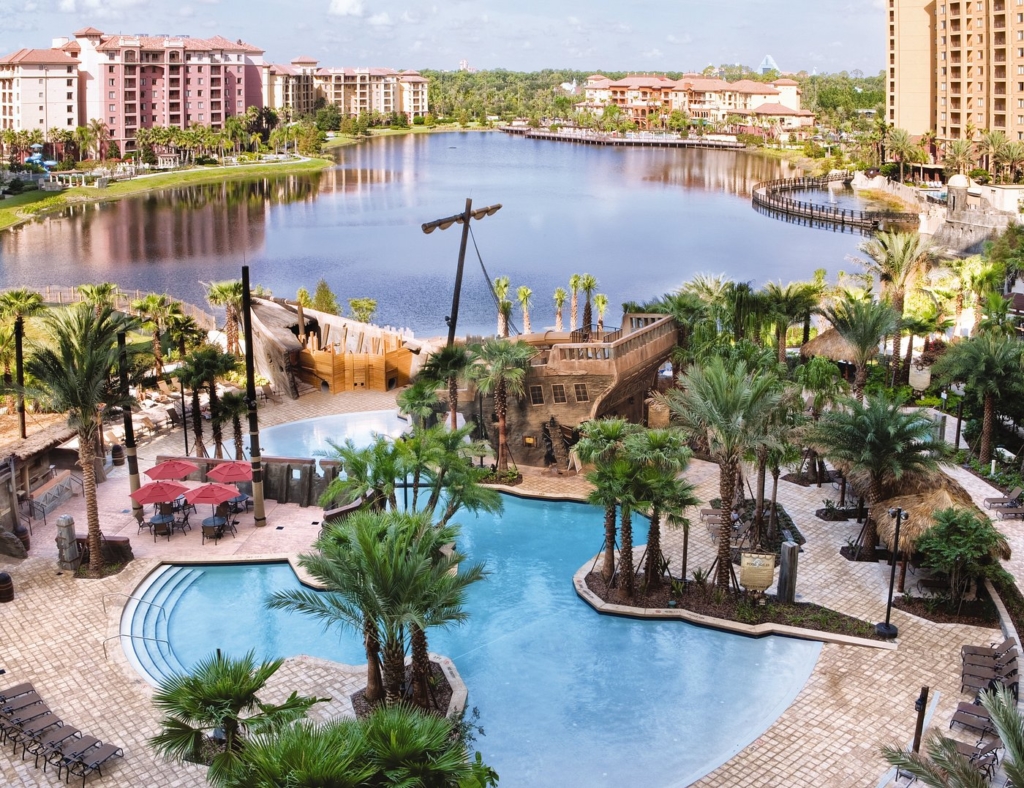 Staying as close as possible to Disney World might be one of your Orlando vacation must-haves. Luckily, you don't have to be a DVC member to enjoy close proximity to Disney's theme parks. Club Wyndham Bonnet Creek is as close to being on Disney property as possible. This sprawling resort offers acres of amenities and activities. So, if you're having a day away from the theme parks, you'll still have plenty of fun at the resort! Enjoy one of the resort's five pools, float down the lazy river, or play a game of putt-putt. One of the best parts of staying in a timeshare in Florida is how spacious the villas can be. With accommodations of one-, two-, three-, or four-bedroom villas, you can bring the whole family to Bonnet Creek! There will be plenty of room for every member of your party to unwind and relax!
Westgate Lakes Resort & Spa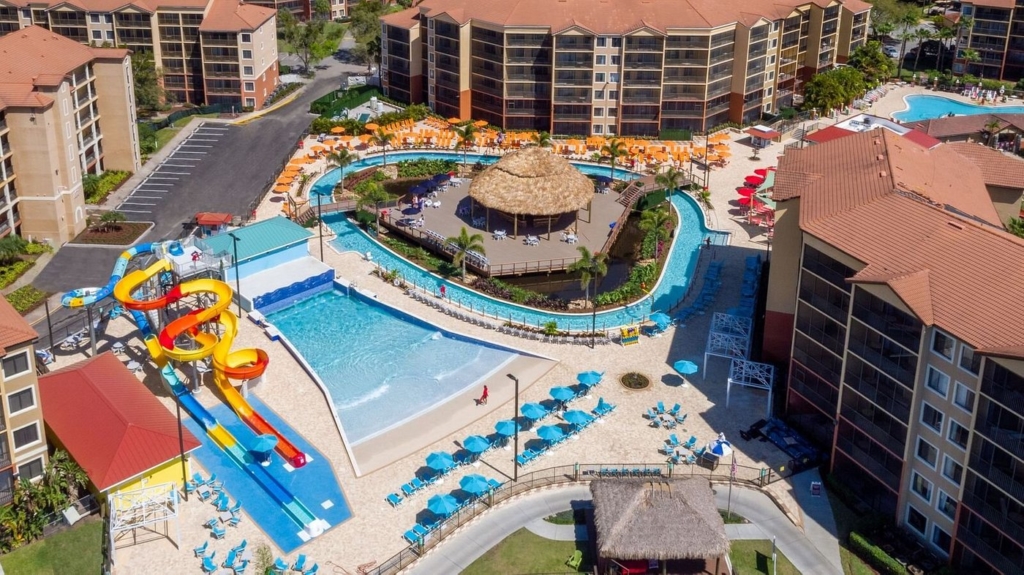 If you're not the Disney type, don't fret! Orlando theme parks that aren't Disney are great for those looking for bigger thrills! Universal Orlando Resort has more thrilling attractions for those looking for an intense theme park experience. Thrill-seekers won't want to miss the brand new VelociCoaster ride at Universal's Islands of Adventure park. When you're looking to spend most of your time in Orlando at Universal, then Westgate Lakes Resort could be the perfect spot for you! This lakefront resort has seven pools, a luxury spa, and on-site dining options, so relaxation is easy to find! If you're looking for something a bit more thrilling, head to the resort's Treasure Cove Water Park. The resort's accommodations will truly feel like a home away from home.
Best Timeshares in Florida Near Cities
If you're looking for a Florida vacation with a little more history and culture, then maybe one of these timeshare resorts will be your best bet. Most of Florida's cities are also in close proximity to the beach, so you can get the best of both worlds! St. Augustine and Miami are two very different cities in Florida, but both offer some of the best vacation activities and wonderful timeshare resorts.
Bluegreen Grande Villas at World Golf Village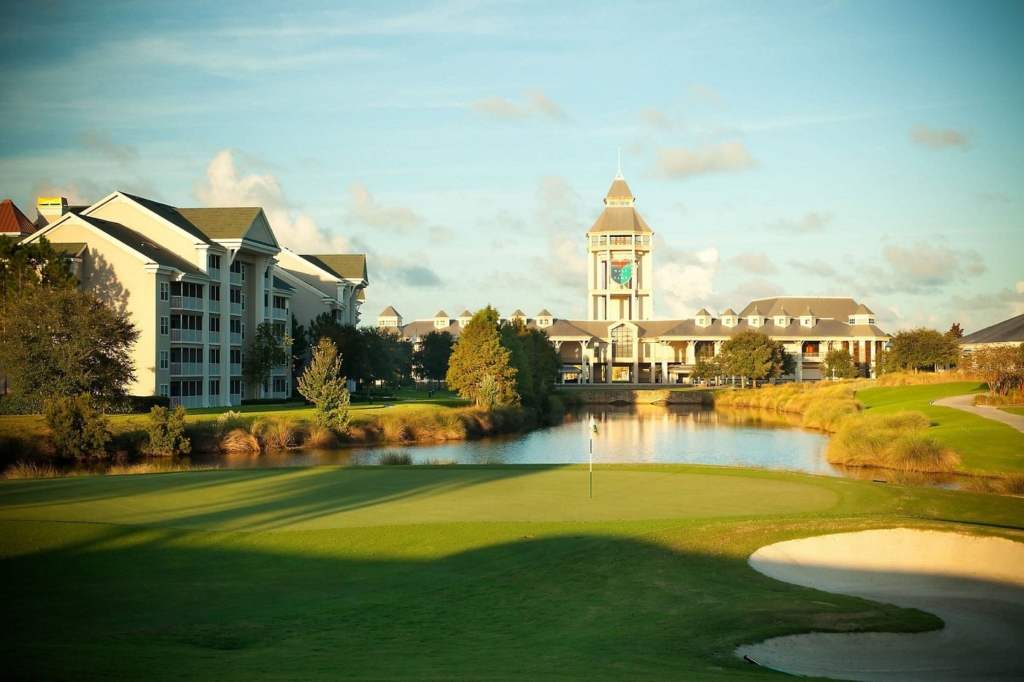 St. Augustine is not only a city filled with interesting history, but it's also America's oldest city! St. Augustine was founded in 1565 and is still home to many of its centuries-old landmarks. Visit Spanish forts, 18th-century sites, and historical museums. Plus, you can visit Ponce De Leon's "Fountain of Youth," which sits in a lush 15-acre park. About 15 miles away from downtown St Augustine is Bluegreen Vacations Grande Villas at World Golf Village. This resort, as you'd guess by its name, is a haven for golf lovers with two championship 18-hole courses. However, if you're not an avid golfer, you'll still enjoy the resort's other fabulous amenities. Plus, you can take a quick drive to explore the city or spend the day on the beach.
Hilton Grand Vacations at McAlpin Ocean Plaza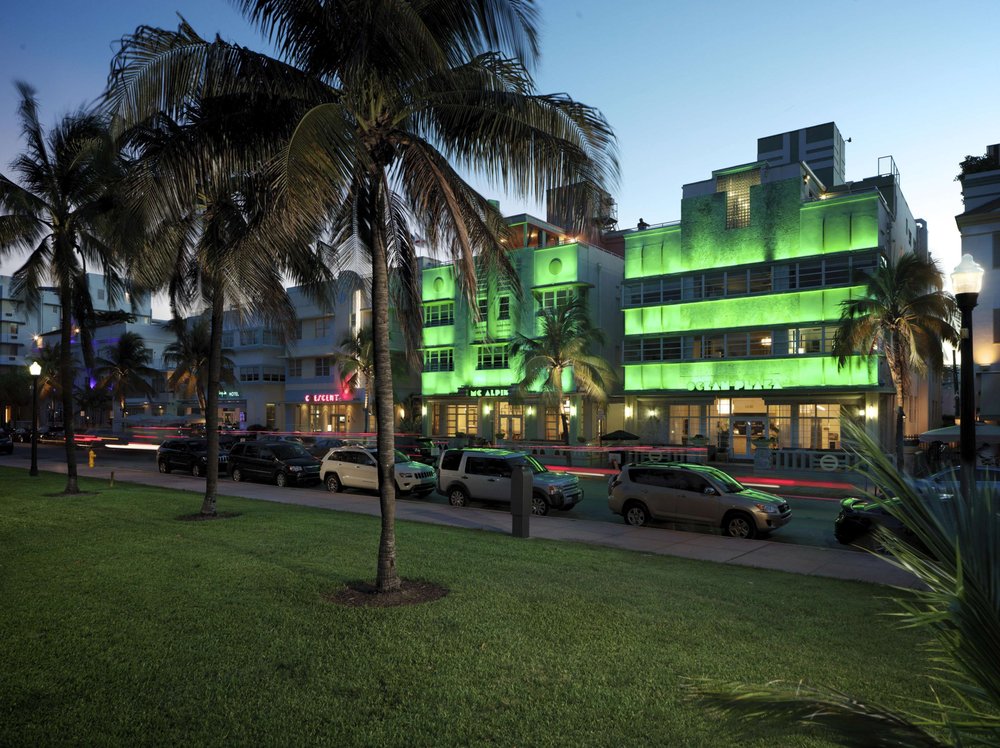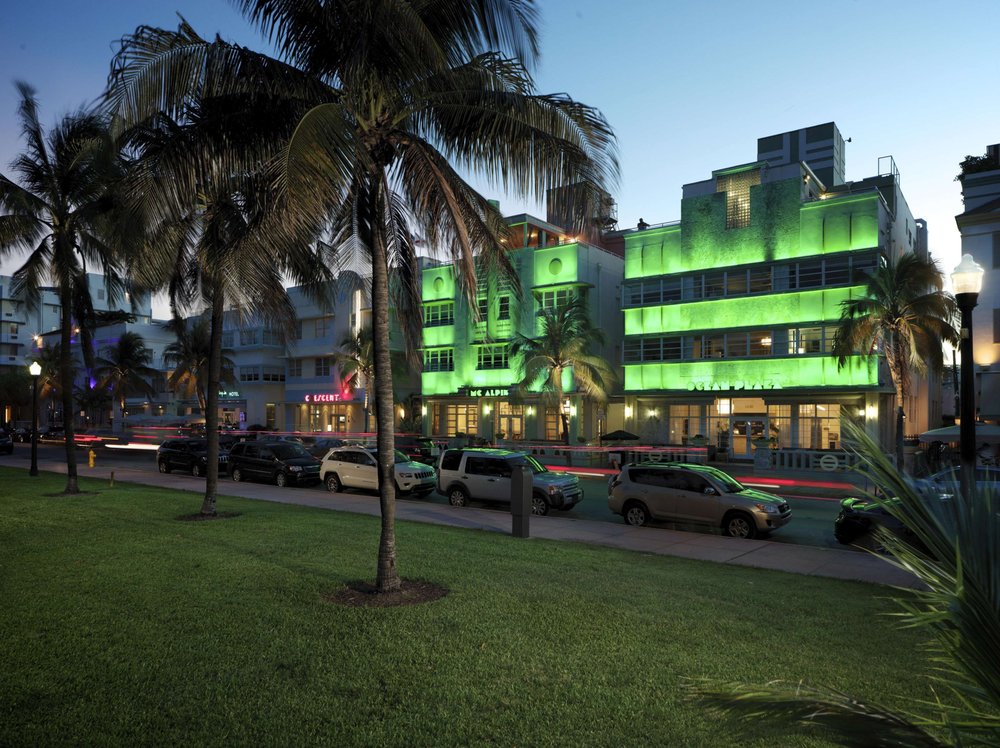 South Beach is not only a fabulous place to enjoy some fun in the sun, but it also offers a beachside metropolis! Bustling downtown Miami is just minutes away from the relaxing shores of South Beach. Miami is known for its sizzling nightlife, as well as its deep-rooted culture. Miami celebrates the cultures of its people and you'll see that in its food, museums, live entertainment, and events. Hilton Grand Vacation at McAlpin Ocean Plaza is a beachfront retreat that offers stunning views and spacious accommodations. Guests will love relaxing and taking in the sights of South Beach from the resort's rooftop hot tub. Enjoy the serenity of your private timeshare villa at this Art Deco-inspired resort, complete with a kitchen and spacious living areas.
Best Timeshares Resales in Florida
Are you ready to make a lifetime of vacation memories in Florida? If so, one of our Licensed Real Estate Agents can help you get the best deal on a Florida timeshare resale. Choose from top resorts by the best vacation clubs to join. Plus, when you buy a timeshare resale, you can save hundreds, if not thousands of dollars as opposed to buying directly from the developer. Call us today at 407-465-5188 to help you find the perfect Florida timeshare resale or browse our timeshares for sale online now.