With the holiday season in full swing, it may be time to consider a trip to one of these great timeshare resorts. You can always visit a fun destination where it's seemingly sunny year-round if you're sad summer is over. And, if you love the snow, we have locations for that, too. Not to mention, many resorts make the perfect backdrop for next year's holiday card photo.
Must-See Timeshare Resorts
We've selected four great resorts for the holidays for you to learn more about. Whether you want a timeshare with four pools to choose from or one that's nestled in the mountains, there's a timeshare resort for everyone.
Wyndham Grand Desert Timeshare Resort
A picturesque grand resort located in Las Vegas, the Wyndham Grand Desert stands 16-stories tall, ready to wow its guests. All master suites feature whirlpool tubs for ultimate pampering. Additionally, the penthouse suites feature 2,400 sq/ft of luxury, so you can feel truly spoiled. Featuring two spas and a sauna, you can immerse yourself in complete relaxation for a vacation absolutely worth writing home about.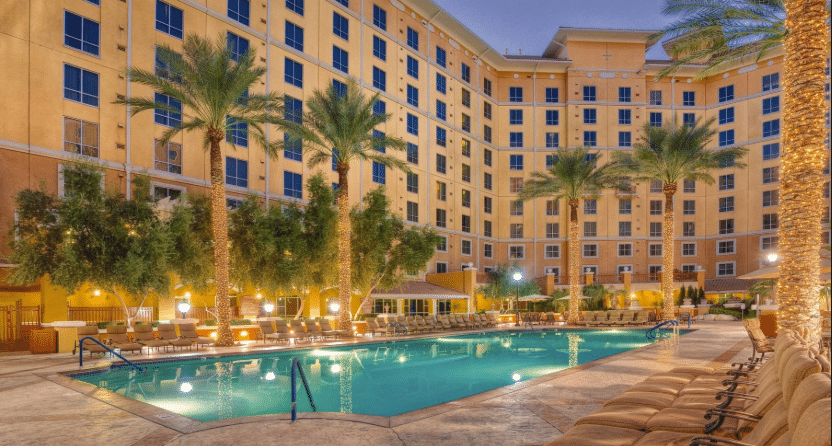 View Listings at Wyndham Grand Desert
Wyndham Bonnet Creek
This is Wyndham's flagship resort and for good reason. Wyndham Bonnet Creek is conveniently located near Disney and Universal theme parks in Orlando, Florida. This means you'll have plenty of opportunities for fun. Not to mention, the atmosphere inside the resort is a nice blend of comforting and regal. The resort also has a lazy river, hot tubs, kids wading pool and game room perfect for families. Since this is a Wyndham resort, your ownership will make you eligible for RCI exchange, meaning you can take vacations at other timeshare resorts each year.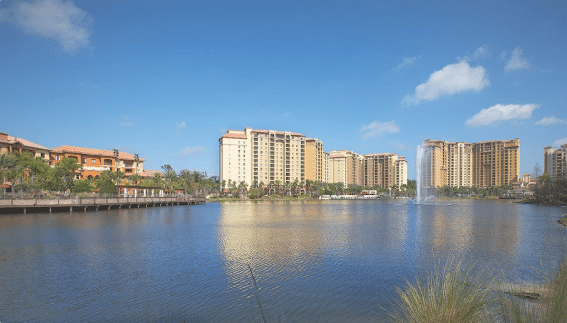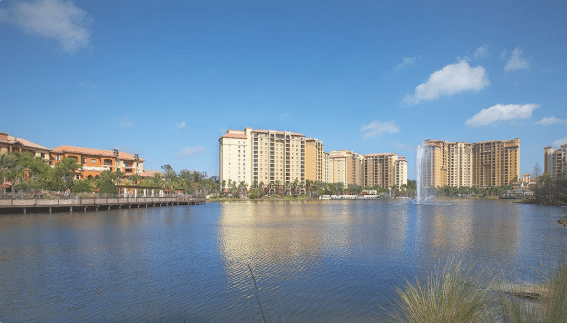 View Wyndham Bonnet Creek Listings
Bluebeard's Beach Club
Oceanfront views? Yes, please! With a stay at this amazing Wyndham timeshare resort, you'll have a blast. Bluebeard's Beach Club is great for families. Not to mention, a trip to the beautiful Carribean will be one to remember. On-site amenities include a swim-up bar, gym, and luxury spa, in addition to opportunities for snorkeling and diving. This is one timeshare resort you'll never want to leave. And, your friends will be jealous of the holiday stories you tell when you come back. The great thing about timeshare is that you have priority at your home resort, meaning, if you fall in love with it, you are guaranteed a stay every year.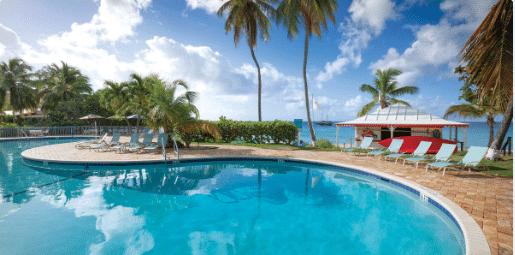 View Bluebeard's Beach Resort Listings
Carriage Hills Resort
If you're looking for a Gold Crown Resort a little farther north, consider staying at Carriage Hills Resort in Ontario, Canada. On-site you'll find 27 holes of championship golf, a sauna, indoor and outdoor pools, as well as hiking, skiing and horseback riding opportunities. Every member of the family will enjoy a holiday here since there is something for everyone. The natural beauty that surrounds the resort is beautiful no matter the season. If you're ready to join the Wyndham family, consider buying your own piece of Carriage Hills.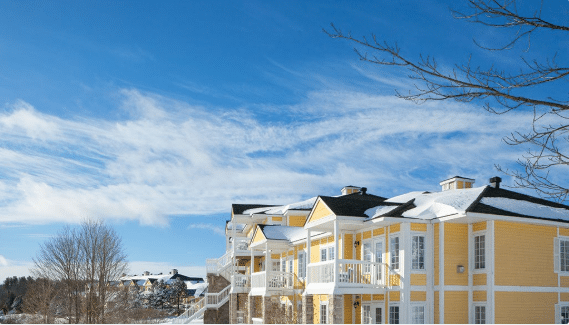 View Carriage Hills Resort Listings
Why Stay at a Timeshare Resort?
You may be wondering what the big deal is with timeshare resorts. Timeshares are definitely a luxury designed for owners to get the most out of their vacations. One of the greatest things about timeshare is the flexibility that comes with owning. You may be skeptical when we say timeshares are flexible. Vacation is changing, however, and the timeshare industry is changing, too. Many properties come with exclusive membership to incredible vacation clubs.
Vacation Exchange
Vacation clubs and exchange networks allow their members to convert their time at their home resort for time at another. Not to mention, vacation exchange can be an affordable way to switch up your vacations every year. And, by owning a timeshare, you'll never have to worry about finding a great destination to visit, because you can buy a piece of your favorite timeshare resort. Vacations? Guaranteed.
Buy Timeshare Resales
If you're interested in purchasing a timeshare, we recommend looking at the resale market first. Timeshare resales are a great way to become a vacation owner while saving money on the initial cost of a timeshare. We have thousands of listings to choose from. Timeshare resorts with brands like Wyndham, Disney Vacation Club and Marriott are just a few of the options we have for sale. Get started by browsing our listings. When you find one you're curious about, give us a call at 800-410-8326 (410-TEAM) or fill out a form on the listing page you love.