California is the most visited state in the U.S., no doubt for its gorgeous beaches. Of course, travelers also flock to Cali to visit bustling cities, landmarks and fun amusement parks. Here we list some of the best California beaches to vacation to. Many California beaches have reopened to the public amidst the COVID-19 pandemic as cases become better managed. Be sure to check with each city to get the latest guidelines on keeping yourself safe when visiting the beach.
The Best Beaches In California
Whether you like to surf, skate or dine, you'll have the chance to all of those and more at these California beaches. Not to mention, California timeshares are located near these beaches too. This means you can have a resort-style vacation while hitting the beach morning, noon and night.
Hermosa Beach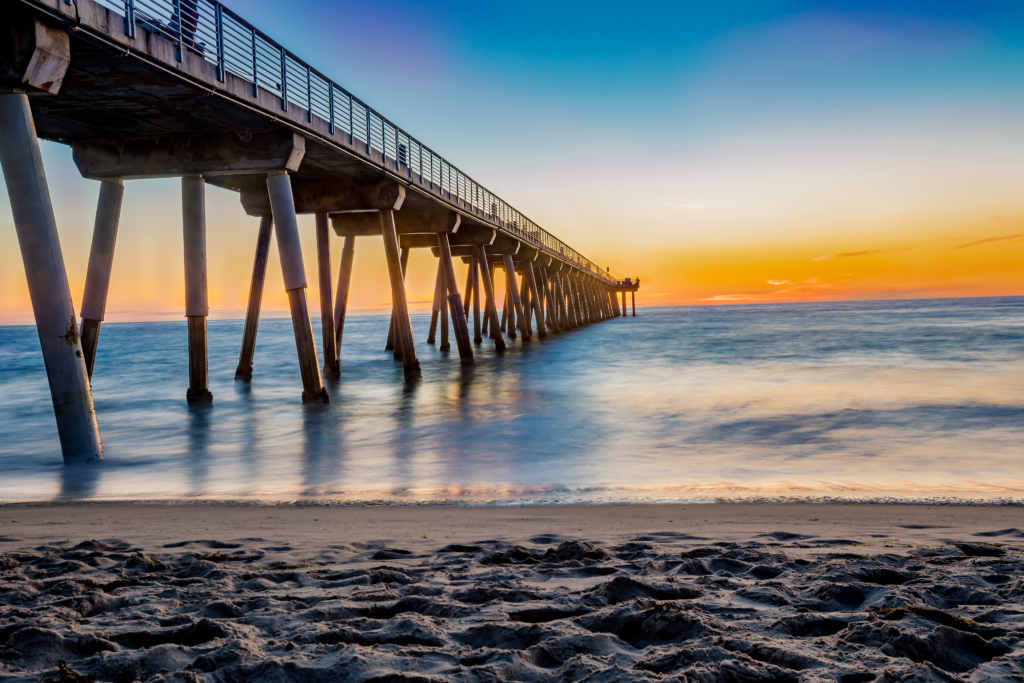 A favorite California beach to vacation to is Hermosa Beach, located along Santa Monica Bay. Just 1.5 miles long, Hermosa is a small beach with lots of fun. Not to mention, there are plenty of options for dining on nearby streets like Downtown and Pier Avenue.
Huntington Beach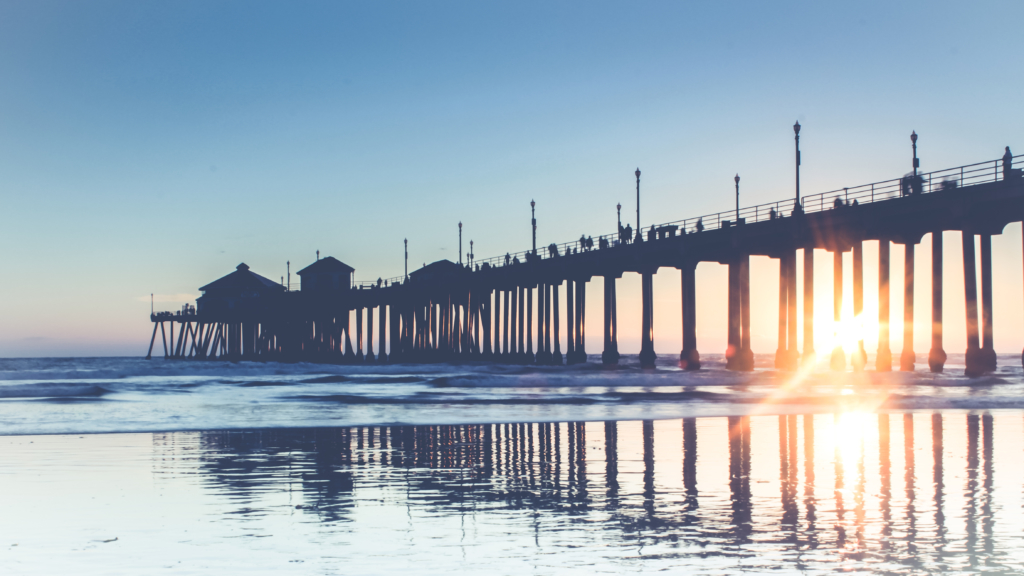 Longing to surf? Huntington Beach is one of the top California beaches to vacation for surfers, hence the name Surf City USA. Here you can park on the beach, enjoy a bonfire, chill on the pier, walk the shops and more. Many people from all over the world come to Huntington Beach to experience the culture and excitement of California. Not to mention, it's only about a 30-minute drive from Disneyland and the Grand Californian.
Venice Beach, California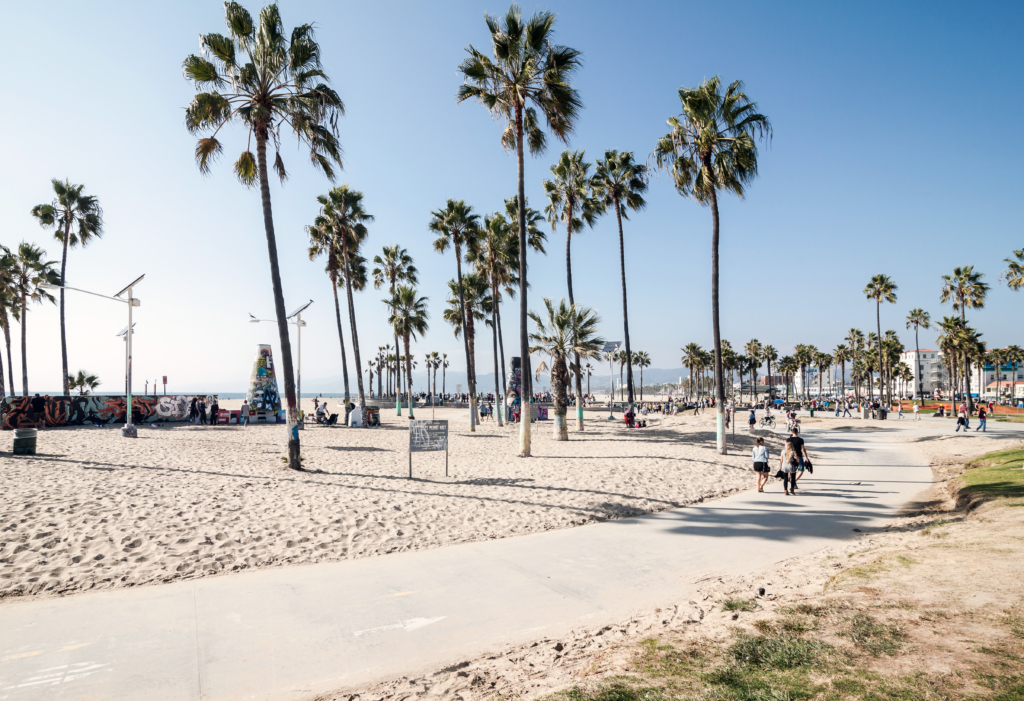 Known for being eclectic and exciting, Venice is a great beach to visit in California. The beach-facing boardwalk offers tons of vendors and daily entertainments from independent artists from all walks of life. There is so much to see in Venice. In 1905, Abbot Kinney designed this place to look reminiscent of his favorite Italian city. In the historic district, you can find canals and gorgeous piazzas. Additionally, nearby you'll find a skate park, perfect for those who love the sport. Find other Venice Beach attractions here.
South Carlsbad Beach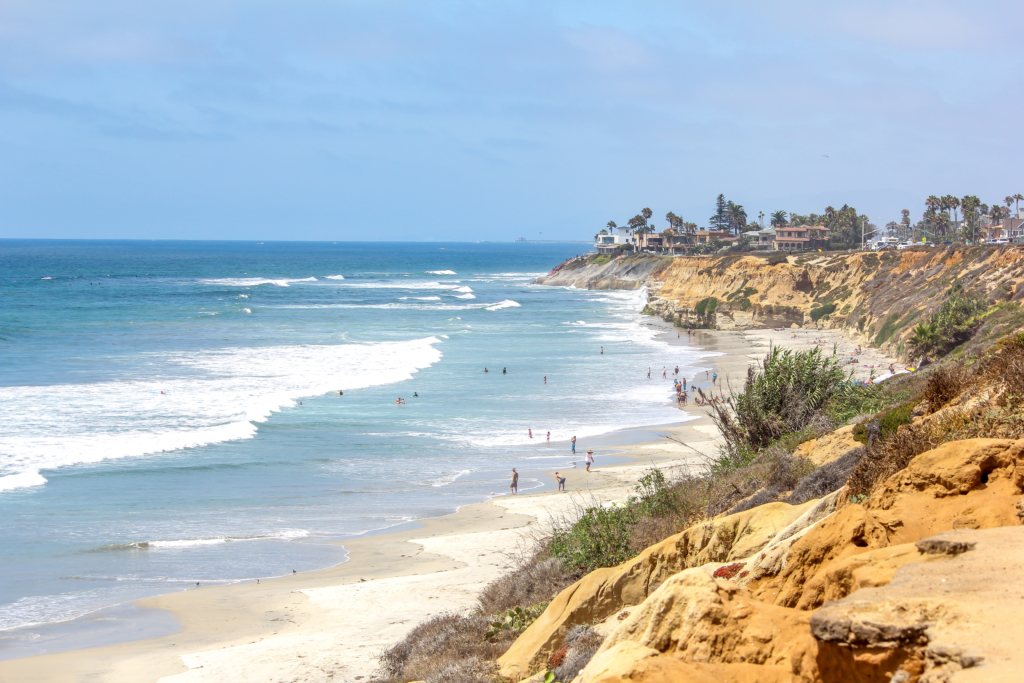 Located in South Carlsbad, California, this beach is known to many as a camping beach, since there are campgrounds here! This little oasis is located just south of Carlsbad State Beach and offers swimming, surfing, waterskiing, windsurfing, scuba diving, snorkeling and more to guests.
Long Beach, California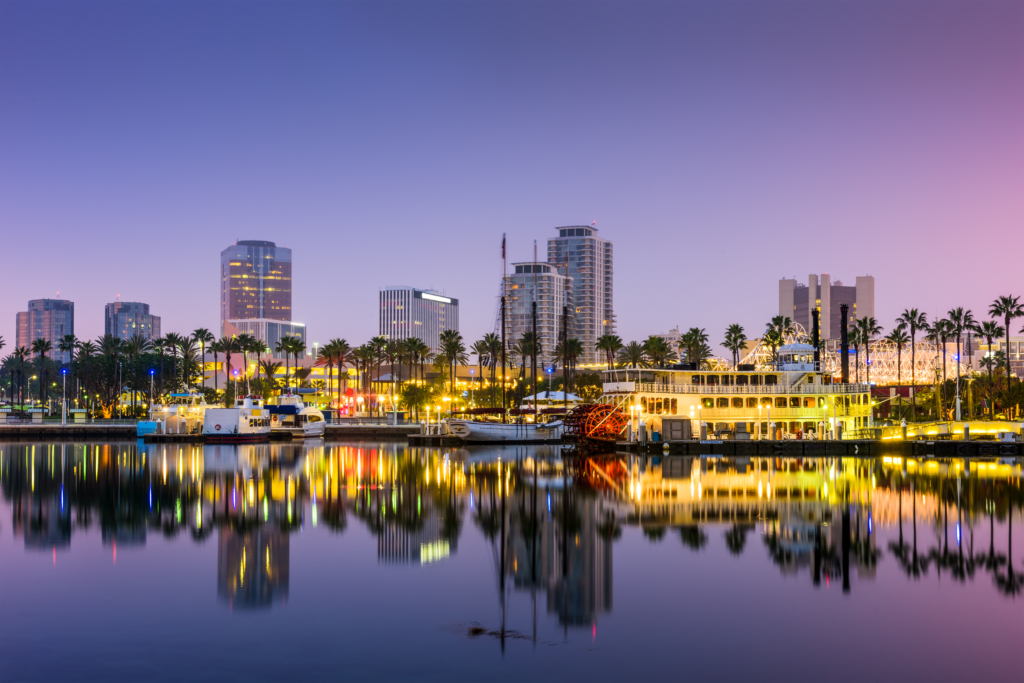 Named after the city is resides in, Long Beach is home to culture and excitement. Here you will find the Museum of Latin American Art, as well as the Aquarium of the Pacific. Both of these are perfect for day trips in the city. Long Beach is perfect too for swimming, tanning and surfing. This is one California Beach you won't want to miss.
Newport Beach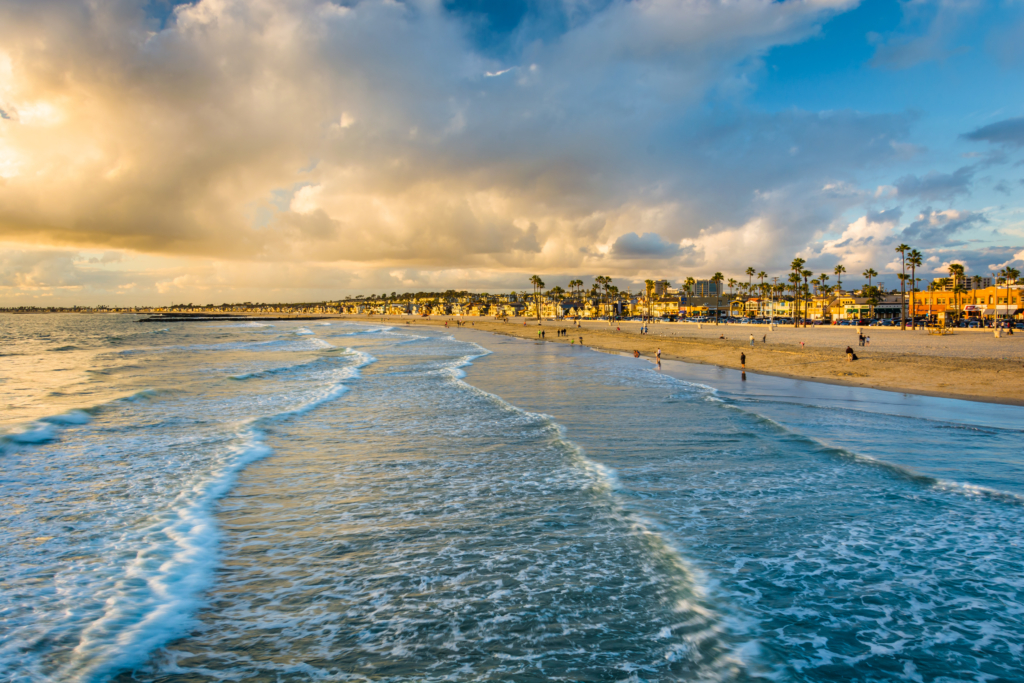 The famous California Newport Beach is just about twenty minutes from Disneyland. Undoubtedly, you can spend your days at the park and then evenings on the beach for the perfect California vacation. Of course, we recommend staying at a timeshare resort for your vacation, so you can have all the comforts of home in Cali.
Laguna Beach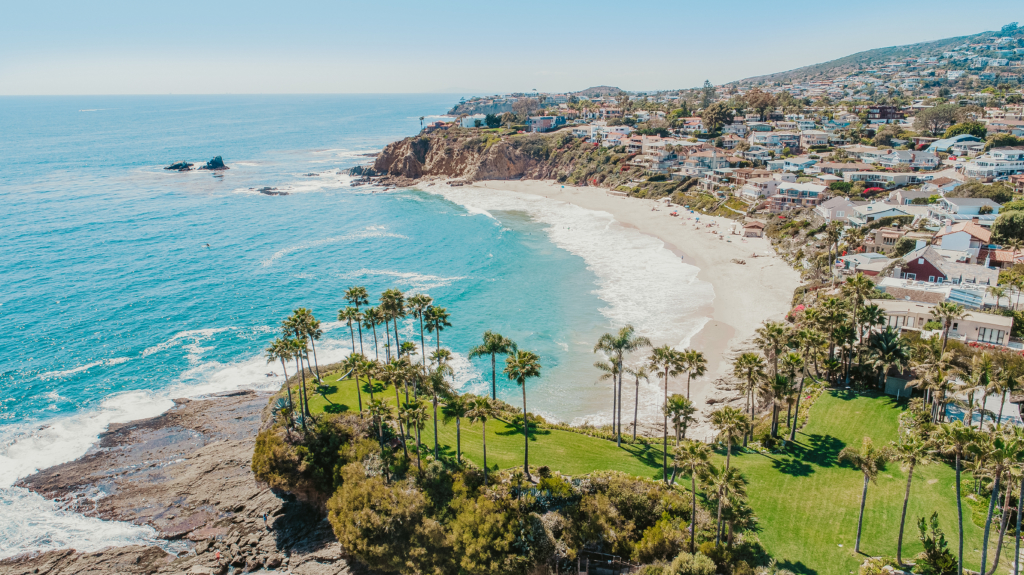 The perfect place for photographers, Laguna Beach has stunning views of nature. With paths that lead to Heisler Park nature trails, you can have an exciting outdoor adventure. The gorgeous cliffs here make for incredible photography and the perfect Instagram photo. Nearby, you can visit quaint shops, delicious restaurants and exciting entertainment. Plus, Thousands Steps Beach is nearby, where it takes about a thousand steps, if not more, to reach the water. This one is beloved by exercise enthusiasts.
Where to Stay Near California's Beaches
When you book your trip to California, we recommend using a timeshare for your accommodations. California timeshares are decked out with contemporary luxury and all the comforts of home. Not to mention, amenities include dining, swimming pools, spas, saunas, and more. Check out these perfect locations in California, located driving distance from California's best beaches:
Looking for the perfect vacation ownership? Interested in selling yours? Let us know. Send an email to team@fidelityresales.com or call 407-477-7987.